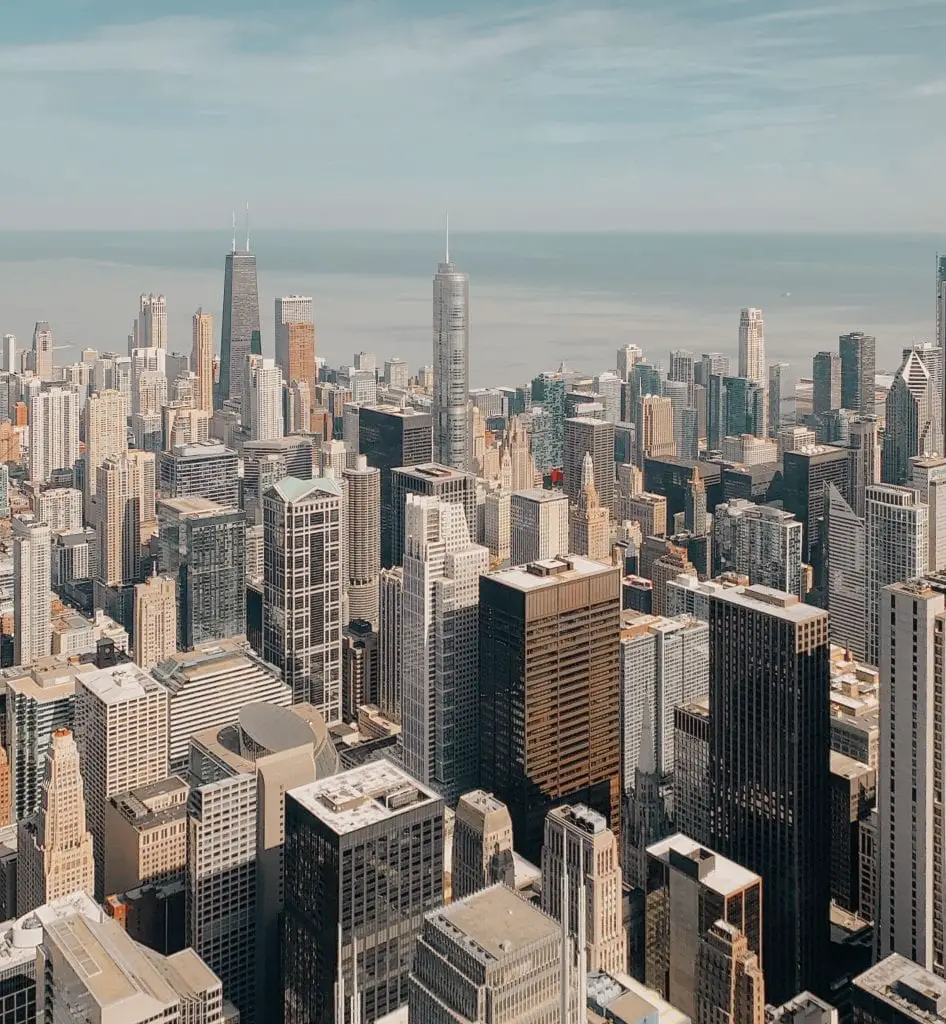 Last Updated on February 23, 2022
Chicago has so much to see, there's no way you could hit it all in one weekend (especially if you're going during the winter, they are not kidding about the wind chill up there.) As a Chicago native, no matter how many times I visit, I have these essential Windy City spots that are must-dos! Add these 10 things to do in Chicago to your Windy City weekend itinerary!
Some of these links are affiliate links which means if you make a purchase through that link, I will receive a small commission at no extra cost to you. Read my full disclosure!
---
Chicago CityPass
Before I jump into the ten things you must do on your first trip to Chicago, I wanted to let you know of a super sweet discount on CityPass!
CityPass includes entry into 5 attractions in Chicago (some already on this list!) I mention it because if you're visiting Chicago for the first time and are dying to see its most popular sites, buying a CityPass is a cost-effective way to do so.
The pass is valid over a 9-day period, so you can use it at your own pace.
Just a little tip for Chicago first-timers! Now, for the ten
---
Millennium Park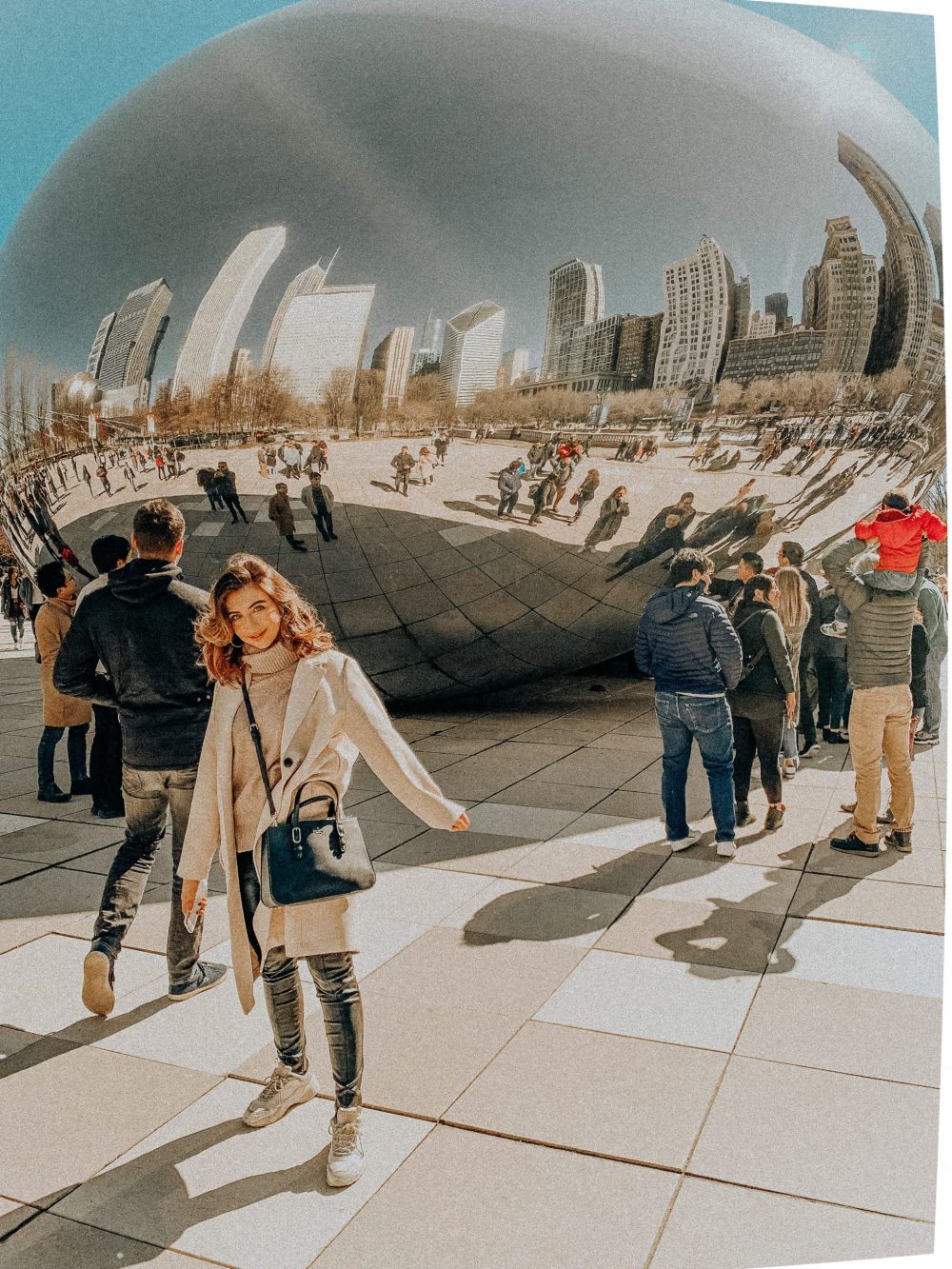 A photo at this iconic spot is a must for any Chicago visitor. Biggest tip is to get here early if you want the least amount of people in your shot, otherwise The Bean is packed all day! And even though I've seen it so many times, it's at the top of my list because I still get excited to go take a picture with it!
You can get super artsy – or just be like me and turn into super tourist mode.
The park itself is also lovely to walk through and there's several museums and activities, like the Art Institute of Chicago and the Shedd Aquarium, nearby.
---
Chicago Skyline
I don't know if there's anything more terrifying or more exciting than going to the top of a building and looking down to see cars as small as ants and a lake with no end in sight.
There are several buildings with views of the downtown from above, the most famous being Skydeck at Willis Tower, Chicago's tallest building. This has been the one I've always visited and the one with the glass box where you can take photos dangling over the side of the building!
Skydeck at Wills Tower is also included in the CityPass.
Pro Tip: I highly recommend doing this early, first thing in the day because if not you'll likely be stuck in a line with a two hour wait.
There's also 360Chicago at the John Hancock Building that's a little less money and still offers amazing views!
---
Navy Pier
Yes, I'm hitting you with some obvious ones because they truly are special attractions this city offers.
Navy Pier is awesome because you can indulge in the eateries or ride the ferris wheel, or you can do nothing but stroll along the pier poking into Lake Michigan for stunning water views.
Watching the sunset against the glimmering skyscrapers and seeing the huge city bumped against this serene lake is one of my favorite spots to enjoy in Chicago.
---
Eataly
You will come to find as I curate more posts for this blog Italy is my favorite country EVER. I'm half Italian, I speak the language and, of course, I'm in love with the food. Thank god for big US cities like Chicago and New York that have Eataly, an Italian food lover's dream.
What I love about Eataly is that it can be a stop during your day as simple as grabbing a quick espresso or you can easily spend an hour or two shopping for authentic Italian products and enjoying a meal at one of the several restaurants inside. I think it's one of the coolest, more unique stops you can add to your Chicago itinerary.
---
Riverwalk
If you're like me, you're a traveler who appreciates ambiance, exploring a city by just walking through it and seeing where you end up rather than planning every activity out to a tee.
That's why I love the Riverwalk, where you can stroll along the grand Chicago river lined with vast skyscrapers that make you feel so tiny!
There are also some places with amazing views along the Riverwalk including Pizzeria Portofino if you're looking for beachy-garden vibes and lunch with a view.
---
Lou Malnati's
We all know Chicago Deep Dish takes the cake of pizzas. Okay, maybe I'm being a bit biased here, but you can't go to Chicago without giving it a try and I promise you won't be sorry after you've eaten a Lou Malnati's pizza.
Downtown locations can accumulate long waits so make sure you account for that in your itinerary! It's my family's favorite, so much so, we get the frozen ones shipped to us for Christmas Eve dinner and there's nothing better than pizza traditions.
---
Eat at Portillo's
Yes, I'm on an eating grind here, but why else do people travel if not to see new places and eat good food?
Well, welcome to Portillo's. Fast food, yes. Tasty, ever more yes. The french fries, to die for.
But what you really need to try is a classic Chicago hot dog or their Italian Beef. It's so delicious you'll be craving it the rest of your trip.
---
Michigan Avenue
I don't think it is possible for me to go on a trip and not buy something… which makes Michigan Avenue my own little heaven.
The Magnificent Mile is the most famous street in Chicago, and yes it's a touristy spot, but it's also well connected to many of the other landmarks I've mentioned. It can fill up a day of its own if you want a shopping day out! It's basically Fifth Avenue of New York but in the Windy City and who doesn't want to take a stroll down Fifth Avenue?
---
BomboBar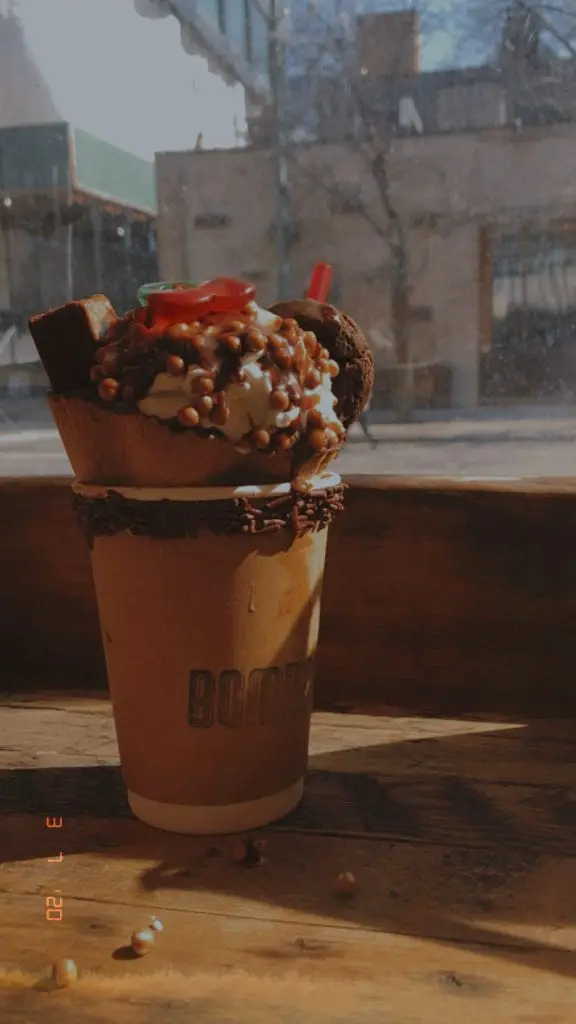 There are so many great donut places in Chicago and I find big cities are the best place to find diversity in desserts. Yes I said it, if you live for desserts you'll find the craziest combinations and trends in a big city.
BomboBar specializes in filled donuts and the cutest donut aesthetics ever. You even get the tube to squeeze the filling in yourself, I mean come on how much cuter can it get.
Wait, because it can get cuter – order one of the Hotter Chocolates and you won't be disappointed, just left with a bit of a sugar rush!
---
Wow Bao
Alright hear me out, this is kind of a random personal favorite that I just had to throw in here. On my last visit to Chicago I found Wow Bao which is the cutest bao bun quick-service food I've ever had!!
At the Wow Bao on Michigan Avenue, you order on an iPad and there's a wall of little glass doors that will light up with your name and have your food in them!
And the buns are too cute, making a great snack while you're walking all day Downtown or could be a meal if you get more than one! I've never been to one before this and I am now severely jealous of anyone who lives near a Wow Bao.
---
General Tips for Visiting Chicago The First Time
Parking Downtown can be expensive for the day! Try to look for parking garages a little bit outside the main district, as well as garages with weekend or weekday specials. I've parked on the further side of the river, just be okay with the walking!
Venture out into different neighborhoods! Yes downtown has the most notable Chicago attractions but areas like Lincoln Park and Wrigleyville are super cute and can take you away from the city bustle for a day.
Hopefully, you've got a peek into what are Chicago's most iconic spots and added some to your list of what you want to see! Leave a comment below with what your favorite spots are and if you have unique places to share that maybe aren't as popular!
Don't forget to share on Pinterest!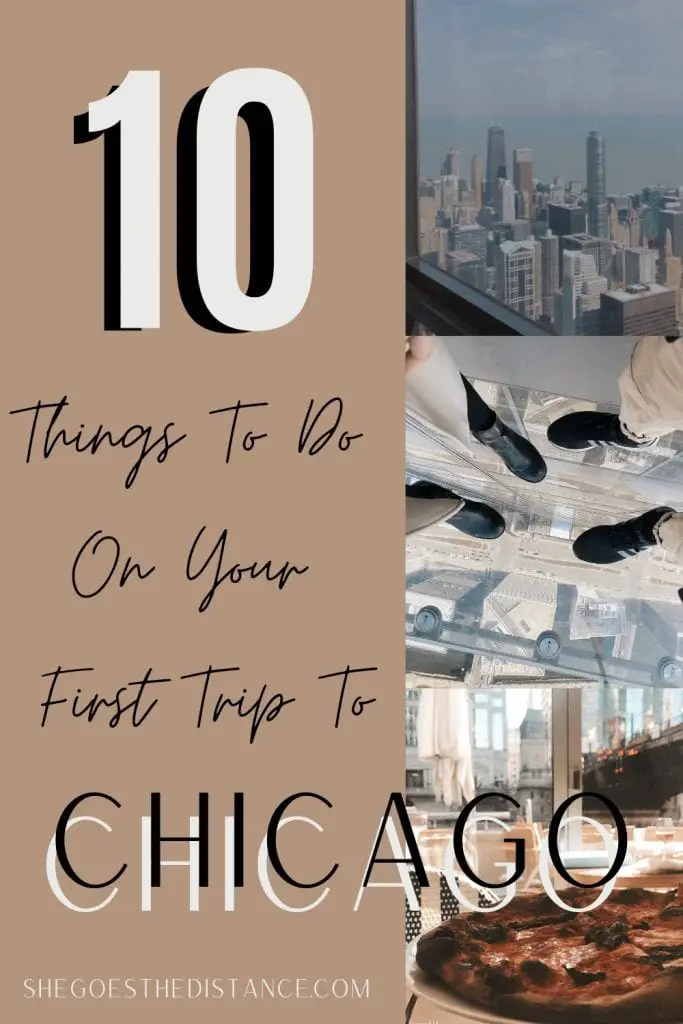 XOXO
Michela