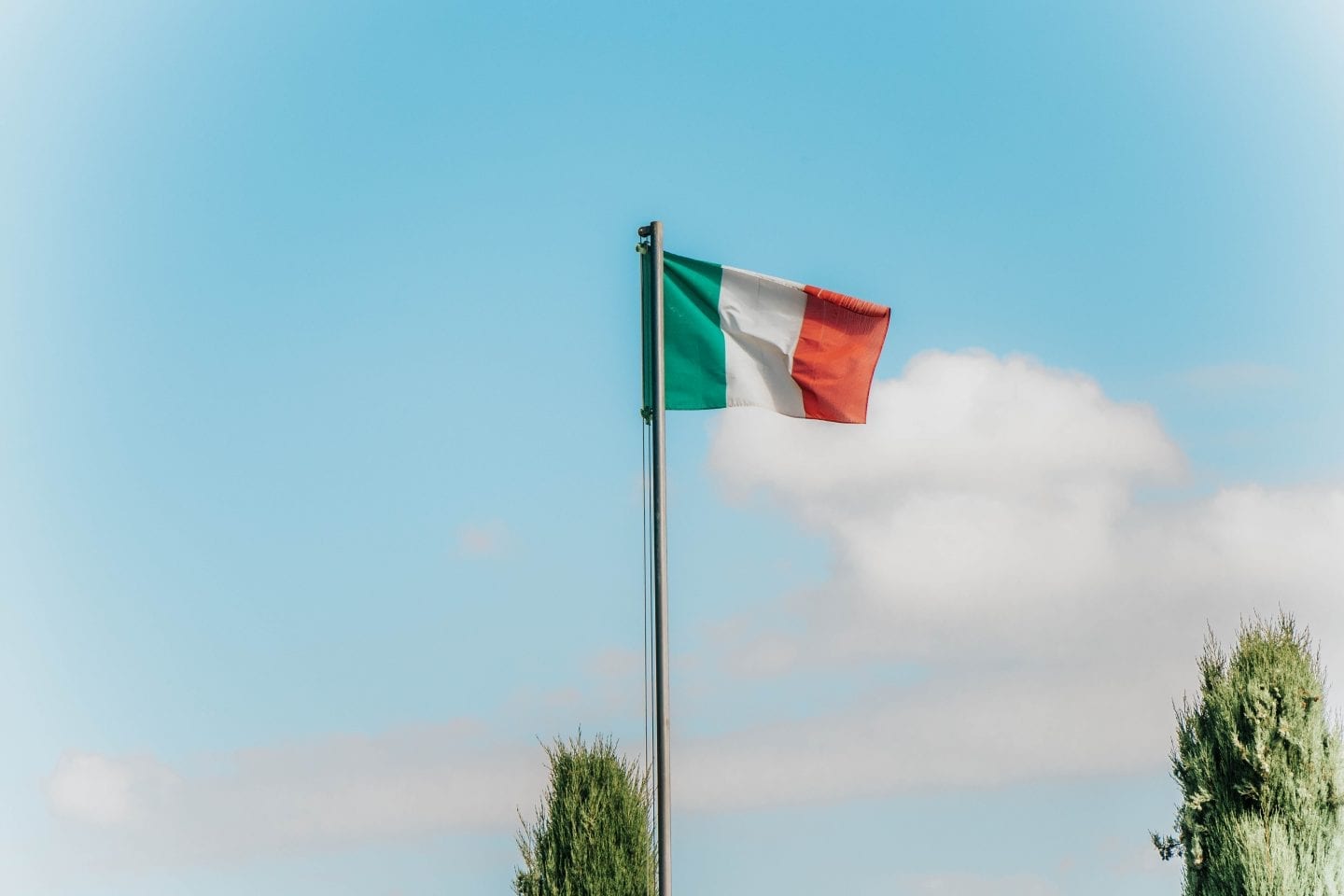 Last Updated on April 28, 2022
I've been there and done that! I know how hard it is to go through the process of acquiring your Italian dual citizenship, especially the DIY way. It is a long and, at times, stressful process – but you're not alone! If you are a US citizen you can apply for Italian dual citizenship via two routes – through your local Italian consulate or through a comune (town) in Italy! In this guide, I'm sharing all the steps it took and extra tips when it comes to applying for dual citizenship in Italy.
I am creating this guide simply because there was no one like it anywhere when I DIYed my own Italian dual citizenship, especially in reference to the process of applying in Italy.
This guide covers the steps and tips for applying for dual citizenship in Italy the Jure Sanguinis or "by descent" way. This means you are a descendant of an Italian citizen and that's how you plan to acquire Italian dual citizenship.
The first few steps can be applied to anyone thinking about obtaining dual citizenship, even if you don't want to apply in Italy.
And for those planning to continue their residency after receiving dual citizenship, check out my post on being an expat in Italy.
You're about to be hit with tons of information to be unpacked – seriously, this is the longest post I've ever written – but I hope it makes clear some of the ambiguous parts of the process!
My Personal Experience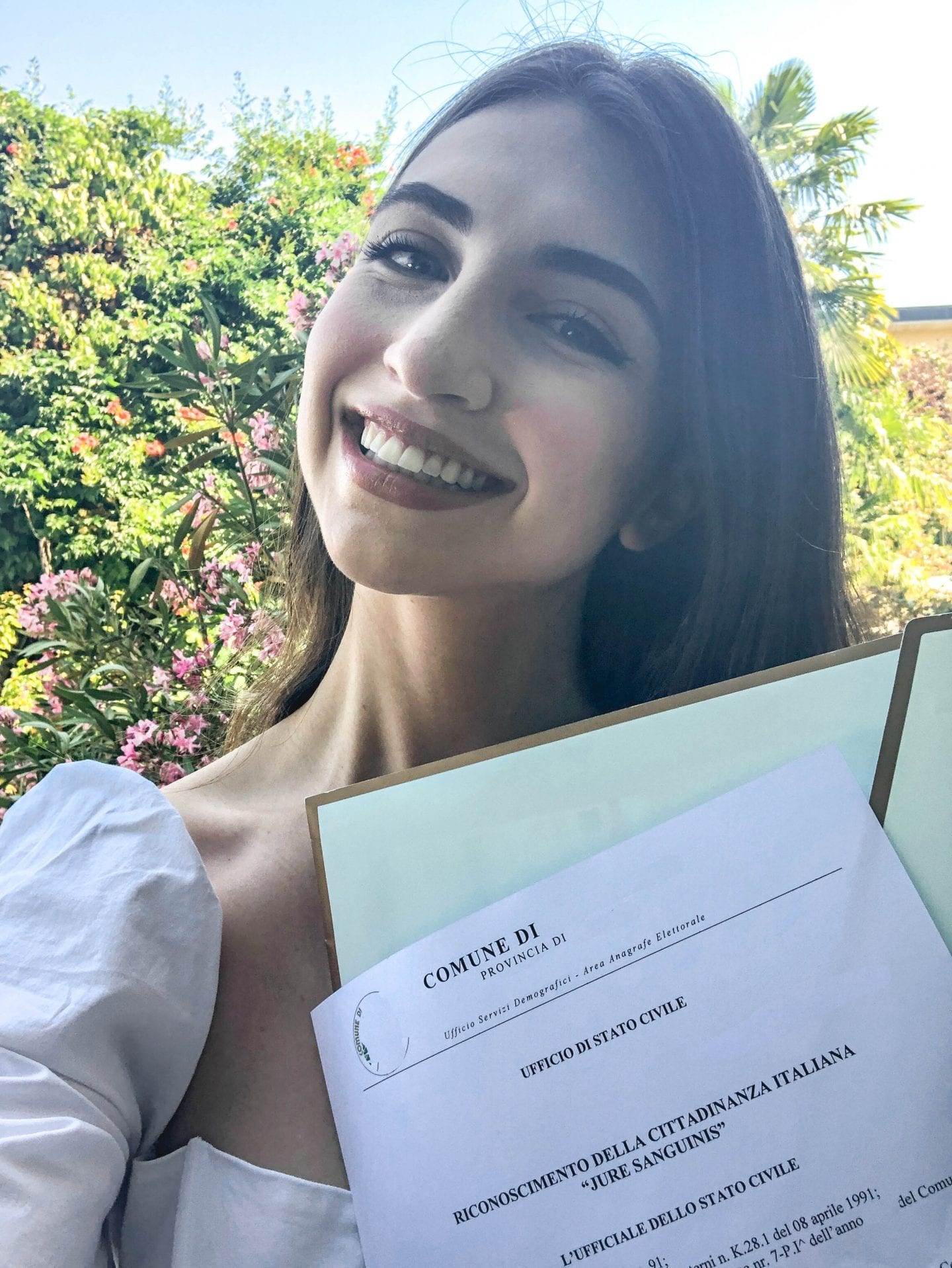 Firstly, I'd like to let you know that the information in this post is based on personal experience and research. I want to share my experience and what I know to help you navigate this tough process!
Throughout this post, I'll add blurbs of what happened to me during my process. This way, if you run into the same problems, you can see how I navigated through them.
Disclaimer: I'm not a lawyer or citizenship professional. I've included many links coming directly from Italian comune and laws, but this post is more about informing how the process went from my experience and what you can expect to have to do.
Hopefully, I can show you that it's possible to apply for Italian dual citizenship without hiring a crazy expensive citizenship assistance program or agency to do it for you.
I am a descendant of two Italian-born grandparents on my mother's side. I first heard about acquiring dual Italian citizenship the first time I went to Italy to study abroad in 2018. After that summer, I came back home and began acquiring documents.
June 25th, 2021, I officially became an Italian citizen!
As you can see, the process can be a long one. It can be even longer if you choose to apply in an Italian Consulate versus in Italy, so let's look at the pros and cons of both.
---
Applying in Italy vs. the Consulate of Italy in the USA
Before discussing all the steps you have to take, I wanted to cover the two ways you can apply for Italian dual citizenship. The first option, and the more straightforward one, is to apply at your local Italian Consulate in the US.
The second option is to apply through a comune, or town, in Italy.
I'm going to list potential pros and cons of both options. The pros and cons are subjective, so what may be a con to you might not be for others. These are just some of the most important factors when determining what application option is best for you.
Applying through the Consulate
First, you'll have to research what consulate presides over the state you reside in, as you can only apply at that consulate. For example, I lived in Florida and could only apply at the Miami consulate, even if there was an appointment at the Chicago consulate available sooner.
The second step is to go to the "Cittadinanza" or citizenship page on your consulate's website. Find the section that applies to your Italian lineage – whether that's your mother, paternal grandfather, maternal great-grandfather, etc. On this tab, you'll find all of the information regarding documents required to prove your Italian heritage. I've linked the Consulate of Miami citizenship page because it has a very thorough description of what you need in each category.
Pros
Requirements and information are straightforward and easy to find on their websites.
You don't have to move countries.
It can be a less expensive route (when you factor in the costs of having to live in Italy as part of the other option.)
Cons
Long wait times. It can take years to even get an appointment at the consulate, and they can still reject your petition for citizenship.
Applying in Italy
Since this entire post is about applying in Italy, I won't go too in-depth about the steps you need to take in this section. That will be completely clear as you read on!
As an overview, here are some of the pros and cons of opting for applying for Italian dual citizenship in Italy:
Pros
You have the opportunity to live in Italy!
Shorter processing time. I received my citizenship within the period of my 90-day tourist visa – you can often walk into the comune the first week you arrive and get started with your application!
Cons
Italian bureaucracy can be confusing. Information is not laid out as straightforwardly as on consular websites. The process may not be common in all towns, so they may not know exactly how it works, causing delays.
Knowing the Italian language is not a requirement, but it will be more difficult if you don't have at least basic knowledge or someone in Italy to help you.
It can be more expensive when you factor in travel and temporary (or permanent) moving costs.
You may look at those lists and think, well the cons for applying in Italy are more than applying in the US. But, the fact that you can receive your citizenship within months instead of waiting years just to secure an appointment is a massive draw to applying in Italy that potentially weighs out all of the cons. It did for me!
---
Figuring Out Eligibility for Dual Italian Citizenship
First, you have to determine if you qualify for dual Italian citizenship Jure Sanguinis. Again, all this information can be found at the Consulate website. They are the same exact requirements for eligibility even if you apply in Italy!
I always link the Consulate of Miami because their website has a very straightforward explanation of the eligibility requirements.
The main requirements are:
Your Italian ascendant was alive after March 17, 1861. This is the date of Italy's unification.
Your Italian ascendant had to be an Italian citizen after 1912, according to Law no. 555, and at the time of your their child's birth. For example, my grandfather did not naturalize as a US citizen before my mother's birth – meaning the right to Italian citizenship passed on to my mother and then to me.
Your Italian ascendant and all others afterward never renounced Italian citizenship in front of an Italian authority.
Italian women did not begin to pass on citizenship until 1948. If your female Italian ancestor gave birth to her child before 1948, you may not have the right to Italian citizenship.
I personally didn't fall under this category, commonly called a 1948 case, so I've linked some resources for those who this may apply to.
---
Gather Documents From the US & Italy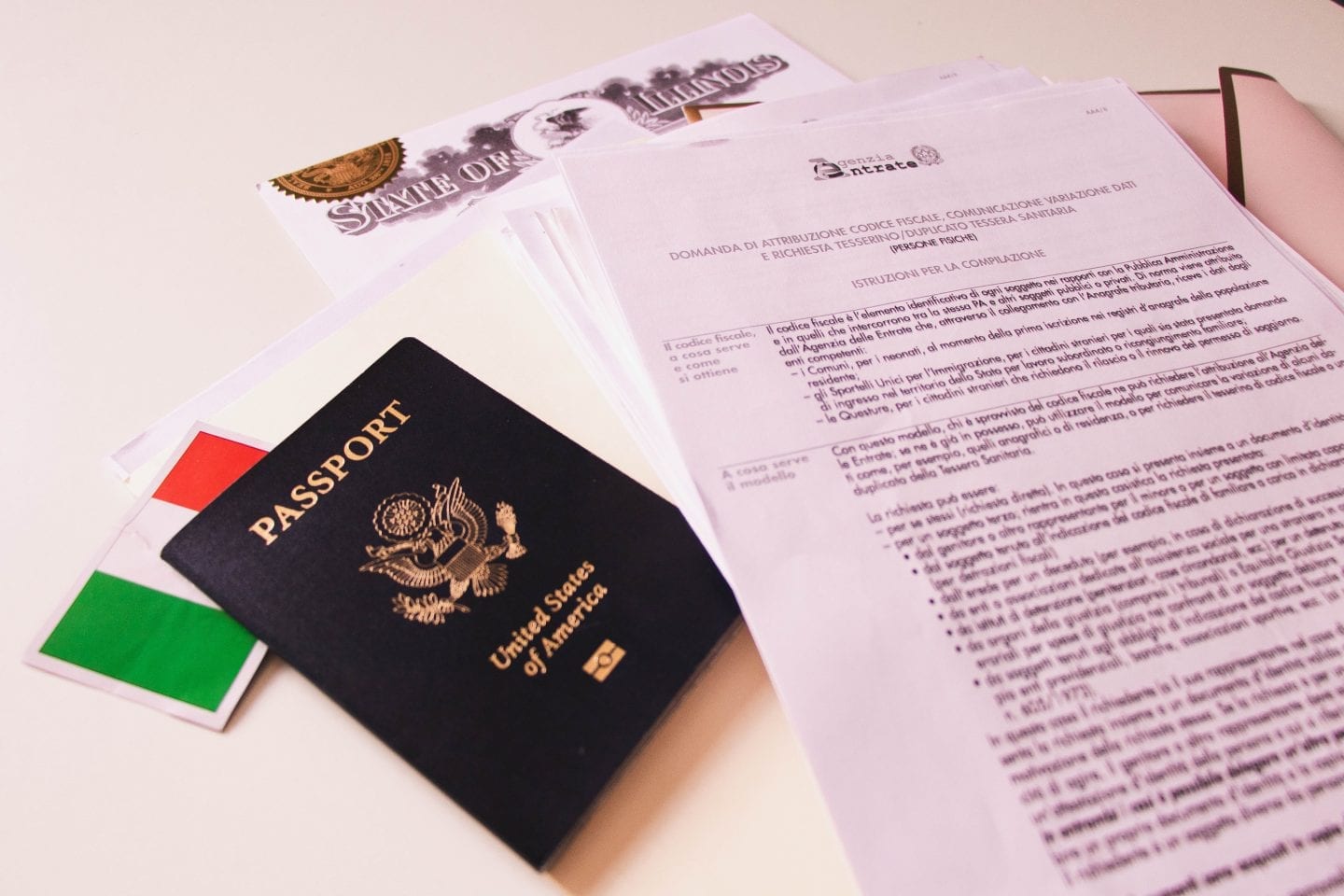 After determining you are eligible for Italian dual citizenship, you can start acquiring the documents needed to apply.
The process of requesting documents from the United States and Italy could be its own post – so that's what I wrote!
For absolutely everything you need to know about requesting documents in the US for Italian dual citizenship, getting them apostilled, how to find a translator, and correcting discrepancies, plus how to order Italian documents, it's all in my post on gathering Italian dual citizenship documents.
This post is more focused on the process of applying in Italy for dual citizenship, so I wanted to keep it relevant, not too long, yet still packed with helpful information.
Brief Overview
The documents you need will depend on how many generations you are going back to prove your right to Italian citizenship. Again, the Consulate of Miami has a very thorough description of the categories and what documents are necessary.
You'll request US documents from Vital Records offices in the state in which the event occurred. All documents must be certified, long-form copies. The Certificate of Naturalization is the only document not issued by Vital Records offices, but I go in-depth on how to request the Certificate of Naturalization in the other post.
Requesting documents from Italy is a little less straightforward, so I really recommend jumping over to that post real quick to look at a document request template and see all the other things you'll need to include in your request before you mail it.
All US documents need an apostille, which is a certification for use abroad. These are issued by the Secretary of State, not the Vital Records Office.
All documents in English must be translated into Italian, whether applying at the consulate or in Italy. The consulate does not require the Certificate of Naturalization or the apostilles to be translated, but some comuni in Italy will want everything translated, so double-check with the comune you apply through. For reference, I had every document translated, as recommended by my court-sworn translator.
Ensure there are no spelling or date discrepancies between documents and correct them if they are present.
---
Make the Travel Plans to Italy & Get In Touch with the Comune
Here's where the fun, and also most stressful, part begins! The first step to applying for dual citizenship in Italy is to choose which comune you will apply in.
Choosing a Comune
You don't have to apply in the same comune where your ancestors were born. The best advice for choosing which comune to apply through is to opt for a town that's not too big or too small.
Big cities will know the process well, but it will most likely take more time for your application to move through the system and schedule appointments. Small, rural towns may not be familiar with the citizenship process at all, so it can be tedious and troublesome to attempt the process there.
A medium-sized town is therefore the way to go. If you can, get in touch with the Anagrafe office of the comune beforehand. The Ufficio di Anagrafe will be the office through which you apply for Italian dual citizenship, so speaking to them prior to arriving can already set you up for success. Make sure they are familiar with the process – this can be the most crucial part!
As a US citizen, you don't need any special visa to enter Italy to do this process. You can enter as a tourist, which allows you to stay in Italy for a period of 90 days every 180 days (rolling.)
It's likely that your citizenship process will take longer than 90 days to be finalized. In this case, you will apply for a special permit to stay – more on that towards the end of the post.
The important thing to receive as an American citizen is a stamp on your passport or "timbro." This is essential for establishing residency, which is the next step.
---
Pro Tip: Carry all of your documents with you in your carry-on or personal item. Do not risk having the documents you've worked so hard to collect being lost in a checked bag!
---
Establish Residency
In order to apply for dual citizenship in Italy, you must become a resident of the comune you apply through. You will need three things to do this:
Declaration of Hospitality/Rental Contract
To be a resident, you have to have a place to live. If someone is hosting you, either friends or family, you can complete a Declaration of Hospitality with them. You'll send this to the Ufficio Protocollo of your comune within 48 hours of your arrival in Italy.
If you are finding your own accommodation, you'll have to submit a rental contract. You can use residences like Airbnbs, but you have to make sure you can use the stay as your address.
Timbro/Stamp on Your Passport
As a US citizen, you do not need to fill out a "Dichiarazione di Presenza." The law allows you to show only the stamp on your passport as proof of the date you entered Italy. Include a copy of your passport (both the identification page and the page with your stamp on it) in your residency application.
The "Dichiarazione di Presenza" is for those entering Italy from the Schengen area. If you enter Italy from another Schengen country, even as a US citizen, you will fill this out and turn it into the Questura of your province within 8 days of your arrival.
Codice Fiscale
The Codice Fiscale is your tax code, acting as an identification number, which you need to apply for residency. You can apply for a Codice Fiscale as soon as you enter Italy.
You will fill out this form for the Agenzia dell'Entrate AA4/8. Then, you'll send it to the Agenzia dell'Entrate of your province.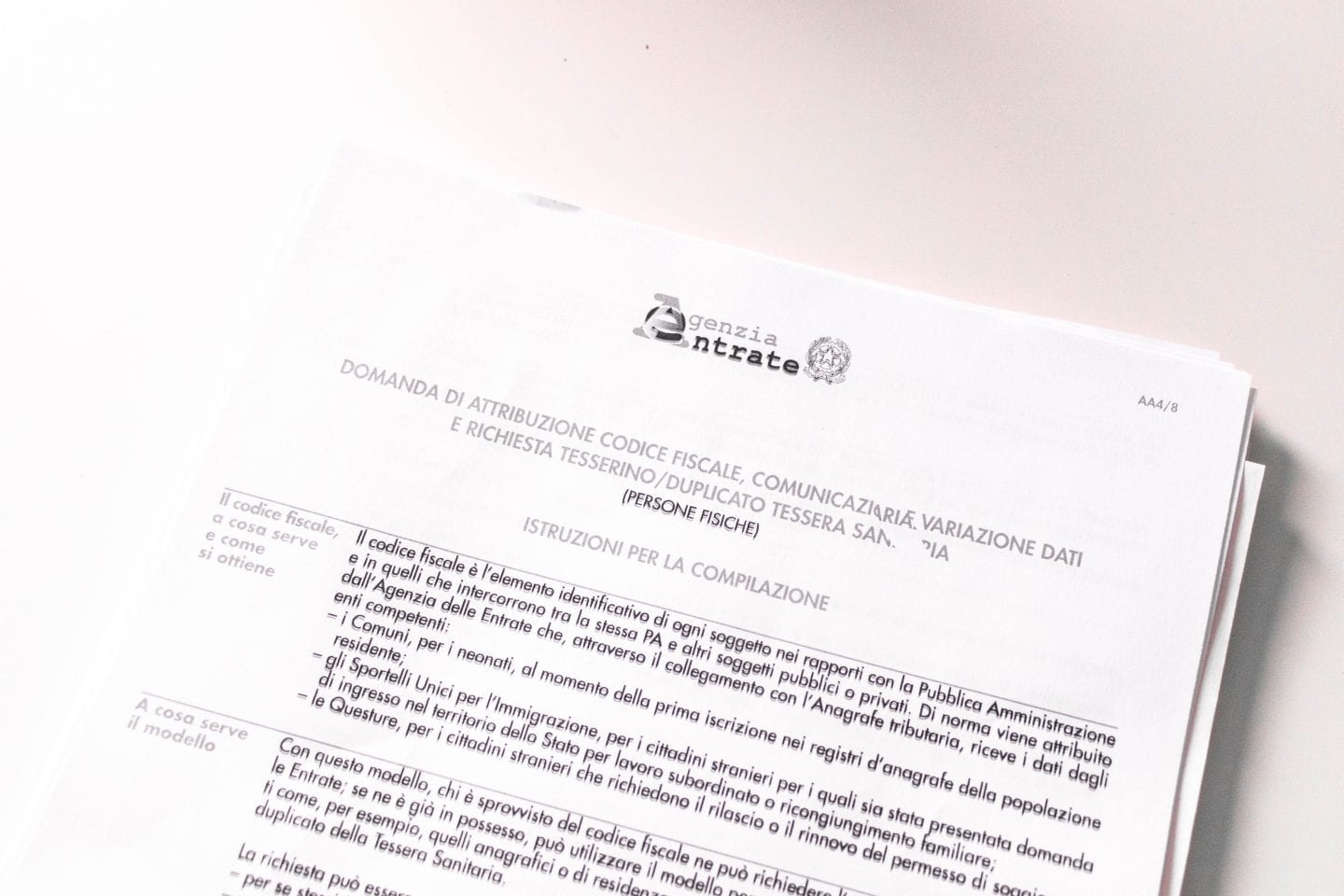 After you have these three things, you will fill out paperwork to establish residency to give to the comune. The application for residency can usually be found on your comune's website or you can request it from the office.
I've attached examples from the Comune of Vigolana of both the Richiesta di Residenza and the Allegato (which tells you what else you need to in your application.)
A police officer will visit your residence within 45 days of petitioning for residency to verify where you live. Once your residency is verified, you can submit your documents to the comune and begin your citizenship application.
Personal Experience
My comune told me that I had to acquire a permesso di soggiorno in order to apply to be a resident.
However, all my personal research indicated that you can apply for dual citizenship on a tourist visa, and after you start your application is when you can acquire the special Permesso di Soggiorno in Attesa Cittadinanza, created specifically for those waiting for the results of their Jure Sanguinis dual citizenship application process.
Audra from Get Italian Citizenship helped me out of this situation and sent me this law, which states that Jure Sanguinis applicants do not need a permesso di soggiorno to apply for residency.
---
Start the Citizenship Application
Yay, you're a resident! Now it's time to hand over those all-important documents.
With your documents, you'll hand in a form called the Istanza di Riconoscimento del Possesso dello Status Civitatis Italiano ai Cittadini Stranieri di Ceppo Italiano.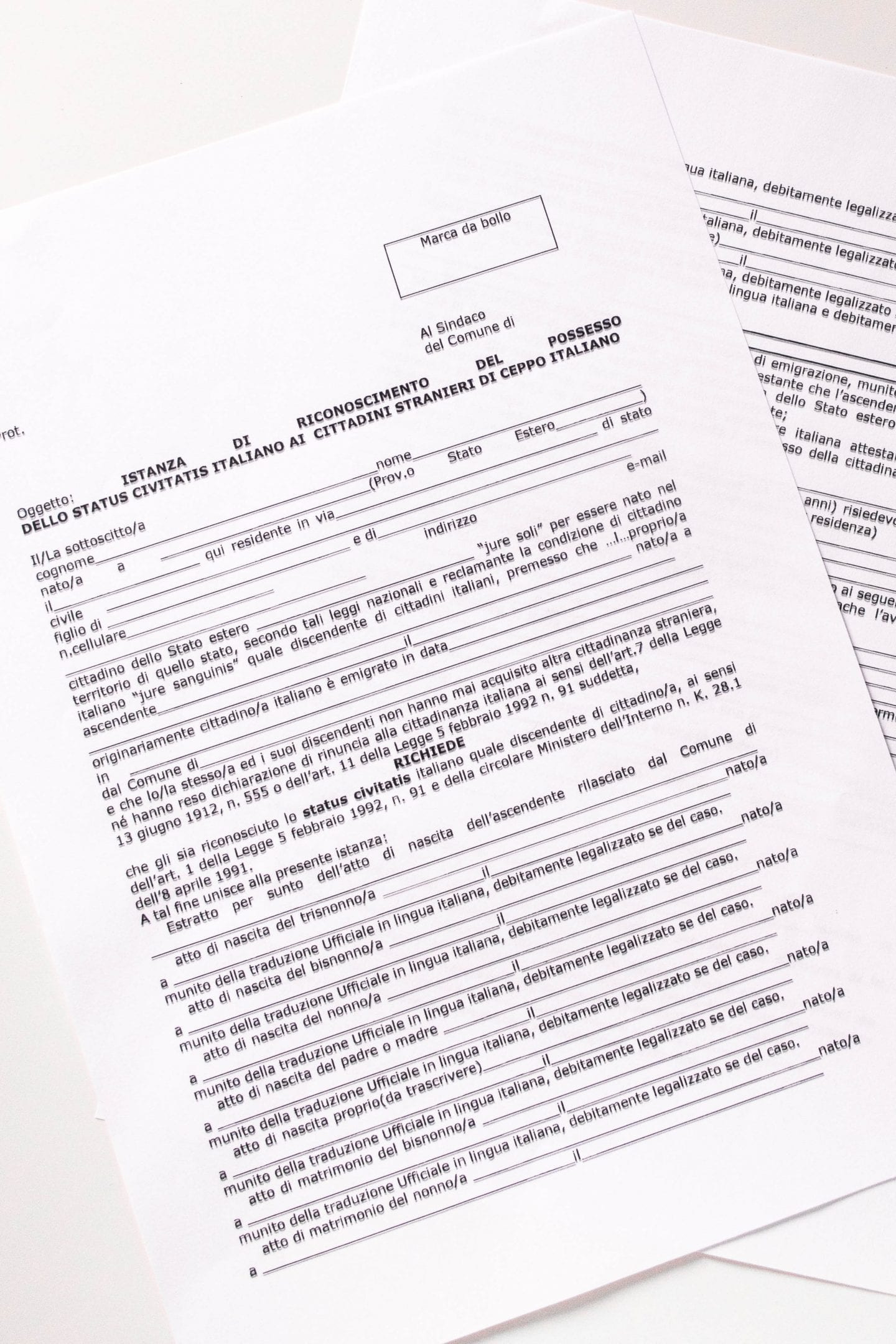 The Istanza di Riconoscimento will be given to you by the comune, but here is a sample one from the Comune di Vigonza.
You'll have to turn it in with a marca da bollo, which is a little stamp that is basically a tax. You can go to any tabaccheria and purchase a marca da bollo. (Mine was 16 euros.)
Some comuni explain the process better on their website than others. Here are some links that helped guide me during my process (they are in Italian):
Cittadinanza Jure Sanguinis from Comune di San Remo
Città di Vigonza Jure Sanguinis
After handing in your papers, the comune should give you a Ricevuta dell'Avvio del Procedimento del Riconoscimento di Cittadinanza.
This document is a receipt that you started the application process. By Italian law, once you start the application process, you can apply for the Permesso di Soggiorno in Attesa Cittadinanza to stay in the country beyond 90 days (even if the outcome of your application ends up being that you're denied citizenship.)
Personal Experience
The clerk at my comune would not release the Ricevuta dell'Avvio because they said there were problems with the documents. Even if there were problems (which they were incorrect about,) I was still entitled to have the Ricevuta dell'Avvio to apply for my permesso di soggiorno because I had started the process.
They told me the problems were: firstly, that my documents were not apostilled. I recommend to take pictures of every single document for this reason – I don't know how she could say they were not apostilled when the apostille was literally attached to them. But, if you have pictures of the documents, you can easily prove your argument.
Secondly, they said my grandfather had renounced citizenship. In 1992, a law was passed stating that you can retain Italian citizenship when naturalizing as a US citizen. Before 1992, if you naturalized as a US citizen, then you automatically lost Italian citizenship. (In my case, he naturalized before 1992.)
However, the important thing is if their child was born before or after they naturalized. If they were born before they naturalized, this means the right to Italian citizenship passed on to their child and therefore to later generations (as long as those generations never renounced citizenship.) My mother was born before his naturalization, so the right passed on.
Eventually, after explaining this, they released the Ricevuta dell'Avvio and I was able to apply for the permesso di soggiorno.
You've been doing your research – so don't be afraid to stand up for yourself! Lots of comune will not know everything about the process because it's not a common practice to them. It may be awkward to essentially explain the laws to them. But it would be worse for them to close your case when their information is incorrect.
---
Apply for a Permesso di Soggiorno in Attesa Cittadinanza
Once you've received the Ricevuta dell'Avvio, you can apply for your Permesso di Soggiorno in Attesa Cittadinanza, or permit to stay awaiting citizenship.
To apply for the permesso di soggiorno, you have to go to the post office and pick up the "yellow kit." The kit is an envelope with pages to fill out your request.
You will fill out the Modulo 1 packet, using your Codice Fiscale and the information pages within the envelope to correctly identify what abbreviations to use. It's important you write in only black pen and capital letters.
Once your paperwork is completed, you'll have to buy a marca da bollo for 16 euros (again available at a local tabaccheria) and bring the kit back to the post office. There is a 30 euro tariff to send the kit, as well as another 30 euro cost for the attached bollettino, which is basically a form of postage.
You'll also need to send a copy of your passport. This article helped me during the permesso di soggiorno application process.
The electronic system will automatically print you an appointment date at the Questura to receive your permesso di soggiorno. Even if the day is far in the future, you will be allowed to stay in Italy since your appointment is scheduled. (Just make sure to keep the receipt they give you.)
---
Become an Italian Citizen!
After all this, you may not hear much for awhile. The comune will check your documents and contact the Italian consulates within your case as well as the comuni of your ancestors to double-check all of the information.
When the comune has verified the information, they will reach out to you to sign the "Riconoscimento della Cittadinanza Italiana Jure Sanguinis."
You'll receive a copy of this document that states the evidence for why you are being granted Italian citizenship and what the comune will do to enact this.
Time to celebrate!
---
What Next?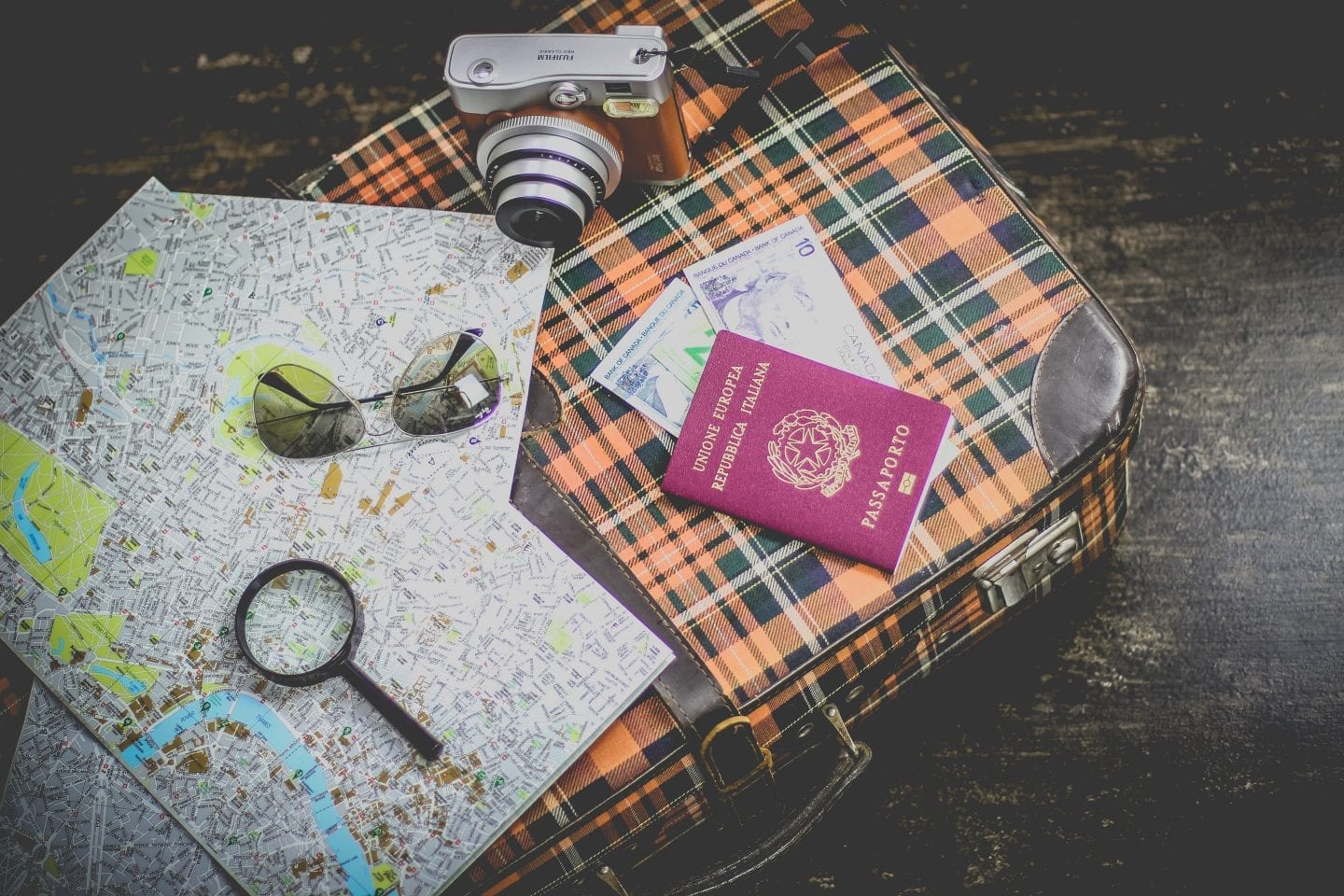 After receiving your dual citizenship in Italy, you'll be able to acquire some exciting documents! These include:
Tessera Sanitaria (Health Card) – Italian citizens are eligible to enroll in the public health system, for which you'll need the Tessera Sanitaria!
Carta d'Identità (Identity Card) – There are two types – the old paper identity card and the new electronic one, which is plastic. Both last ten years, but the electronic one is smaller and easier to carry around. You can make an appointment with a comune online to receive the electronic carta d'identità.
Italian Passport – You can apply for your Italian passport online, however, you'll need your carta d'identità or a SPID to access the portal. Learn more about how to travel with two passports.
If you are an Italian citizen who's going to live outside of Italy, you'll want to register with the AIRE.
As I apply for my new documents as an Italian citizen, I can write about my personal experience. Let me know if you'd like to see that in the comments!
---
Extra Tips for Applying for Italian Dual Citizenship in Italy
Know someone in Italy. The process would have been ten times more difficult if I didn't have my boyfriend to help me communicate with the comune and know where to search on Italian websites for documents I needed. If you know anyone in Italy, from family to friends, to help with communication, that will be a plus! It's still manageable if you have some knowledge of Italian and are going about it on your own.
Take pictures of every document and save them in multiple places. Before you hand in your documents, take pictures of every single page – the document itself, the apostille, and the translation. Save it in multiple places so you're less likely to lose them. If you need to discuss something with the comune, you won't have access to or be given back your documents.
Join Facebook groups to ask questions and get support from others on the same journey. I had several moments on my journey applying in Italy where the comune didn't understand every rule. Having a group of people who went through and are going through the same process enabled me to verify the information and then stand my ground with the comune. A few groups I recommend are Italian Dual Citizenship and Dual U.S. – Italian Citizenship.
Some helpful resources include DIY Italian Citizenship Youtube and the Italian Citizenship Assistance Podcast.
---
Final Thoughts
Applying for dual citizenship in Italy can be a confusing process. I read every article on the Internet about what I needed to do and what to expect going into it.
All of the information in this post is exactly what I had to do to acquire my dual citizenship in Italy. I hope my being transparent and hearing from personal experience instead of from an agency who wants your money or trying to interpret Italian law helps make the picture clearer of what the process will look like once you arrive in Italy.
I would love to continue the discussion in the comments and answer any questions you may have based off my personal research and experience!
The process is a long and stressful one at times, but don't give up! The moment you become an Italian citizen is so special and worth it!
Any questions? Let's discuss them in the comments!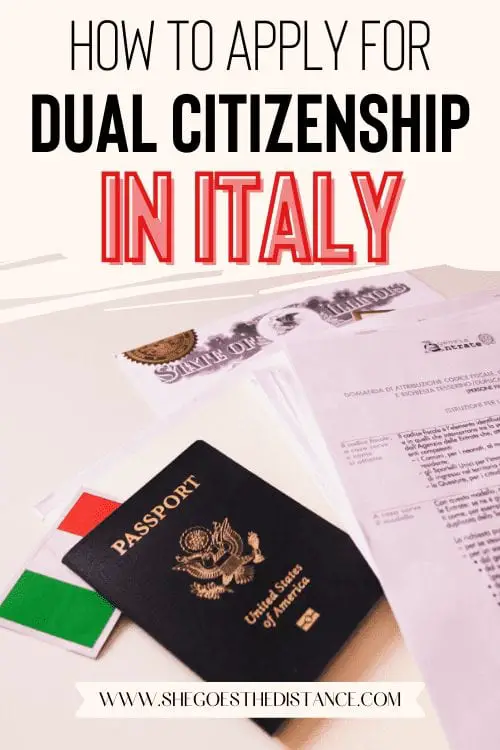 XOXO
Michela