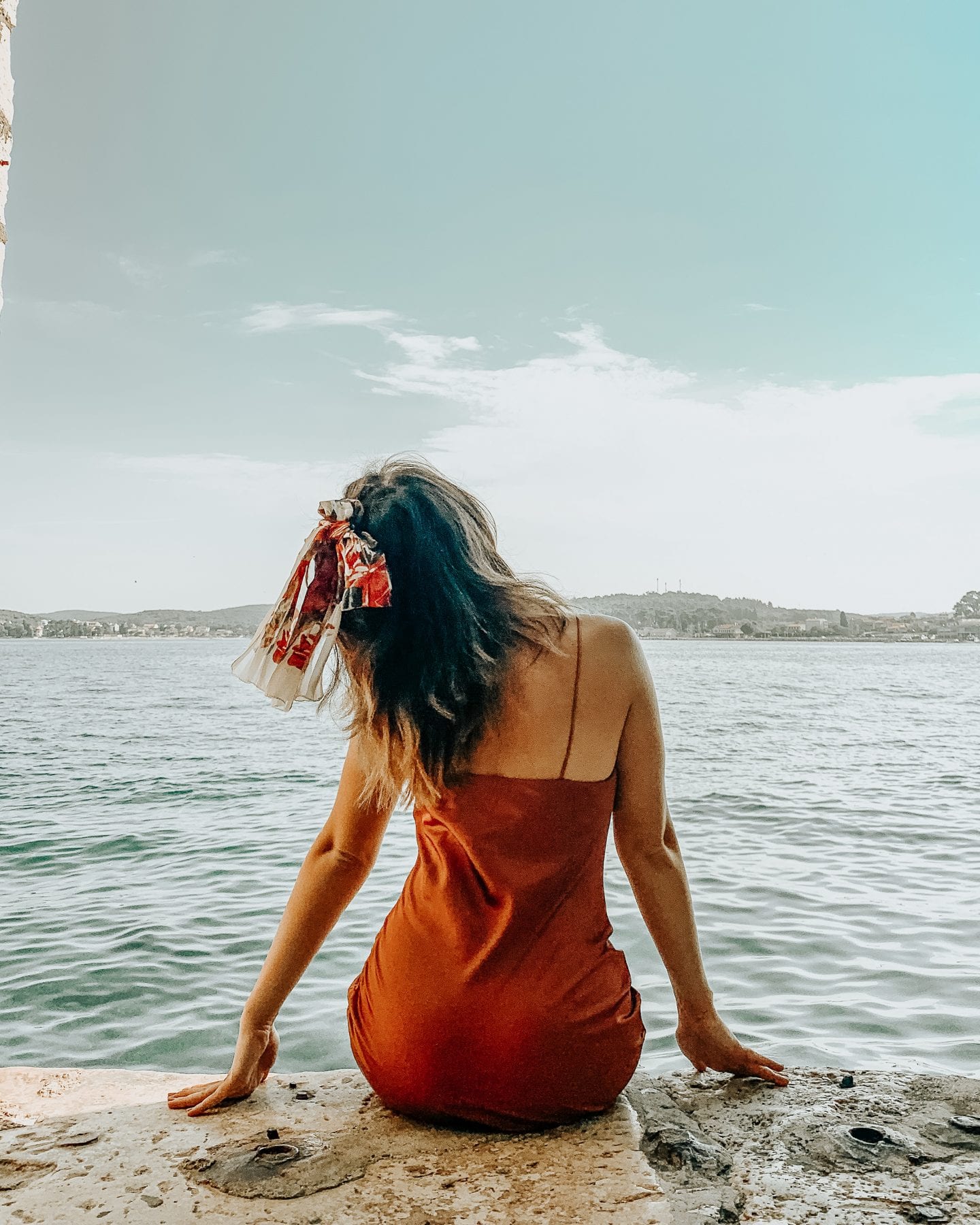 Last Updated on February 23, 2022
Solo travel is an eye-opening and invigorating experience for yourself. However, it's also an amazing time to open yourself up to new connections and cultures. Experiencing the world and making friends along the way is one of the highlights of traveling solo. These are some of the easy ways you can make friends while traveling solo.
There are so many thoughts and fears that cross one's mind when one thinks about traveling solo. Is it dangerous? What am I going to do all by myself? Will it even be fun?
And I'm here to tell you that just because you're traveling solo doesn't mean you have to be ALONE!
Traveling is an amazing experience that becomes even more amazing when you make real personal connections along the way.
We all travel to connect to a bigger picture, to culture, and to ourselves. Part of that is connecting with others who share the same sentiment.
Luckily, there are so many ways you can meet people while traveling. You just have to be open to it! Don't let the fear or inhibitions get to you, because you're having a once in a lifetime experience and you'll regret not saying hi when you could have. Whether it's where you stay or what you do, here are some of the easiest ways to make friends while traveling solo.
And if you're worried about feeling alone while traveling solo or making friends, I have some extra tips on how to beat loneliness while traveling solo just for you.
Some of these links are affiliate links, meaning if you make a purchase through that link, I will make a small commission at no extra cost to you to help keep my blog afloat! Read my full affiliate disclosure.
The Best Ways to Make Friends While Traveling Solo
---
Apps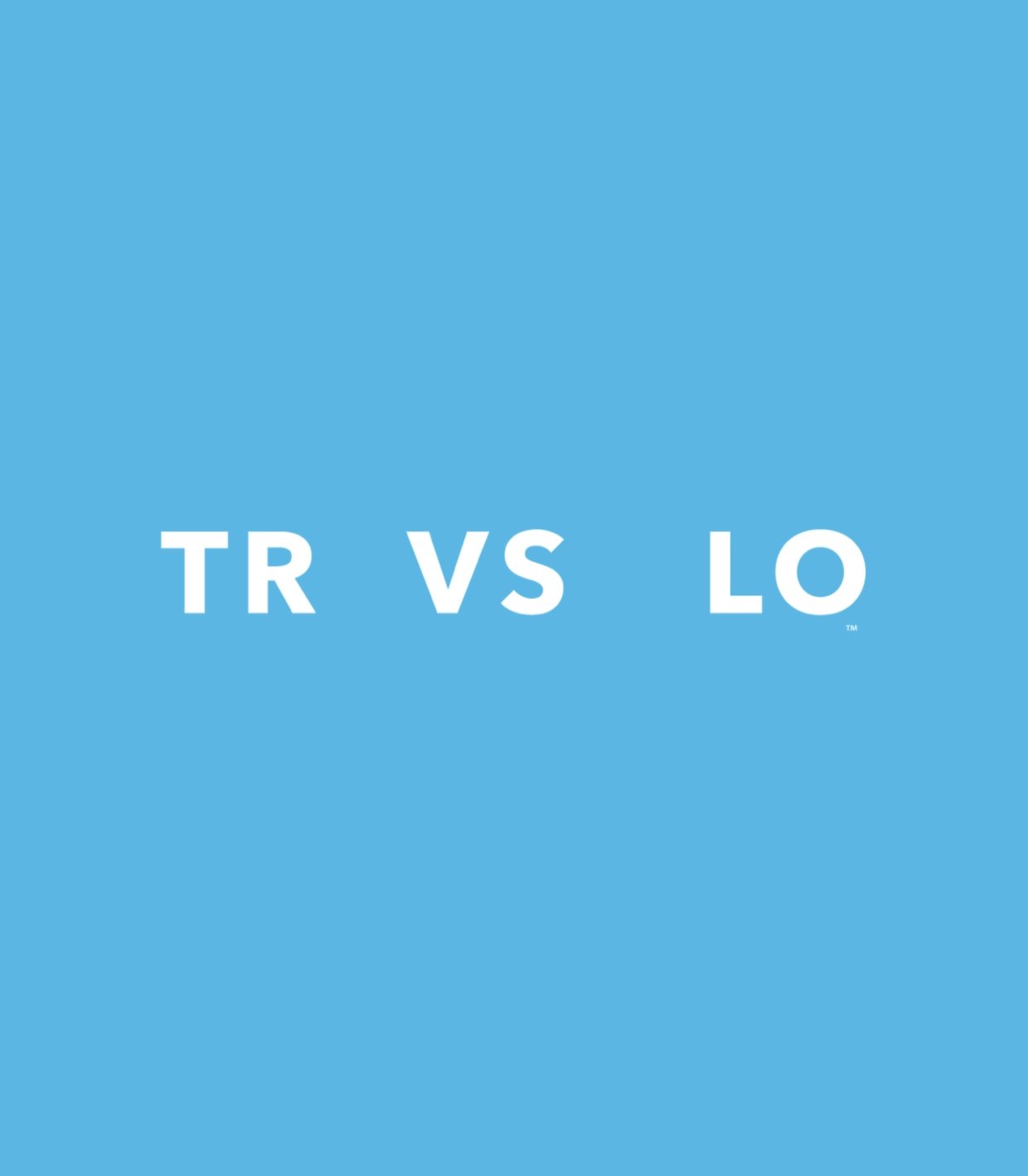 Did you know there are actually so many apps today that are specially designed for solo travelers to connect?
We are all using our phones to stay connected to our personal relationships and everything going on in the world. Why not use them to facilitate new connections?
Some of my favorites for making friends while traveling solo are TravSolo and Tourlina. TravSolo has you make a profile with your travel interests so that you have conversation points with people who have something in common with you!
For example, if you're an adrenaline junkie and love adventure travel, you can specify that on your profile and connect with other travelers that like that same thing!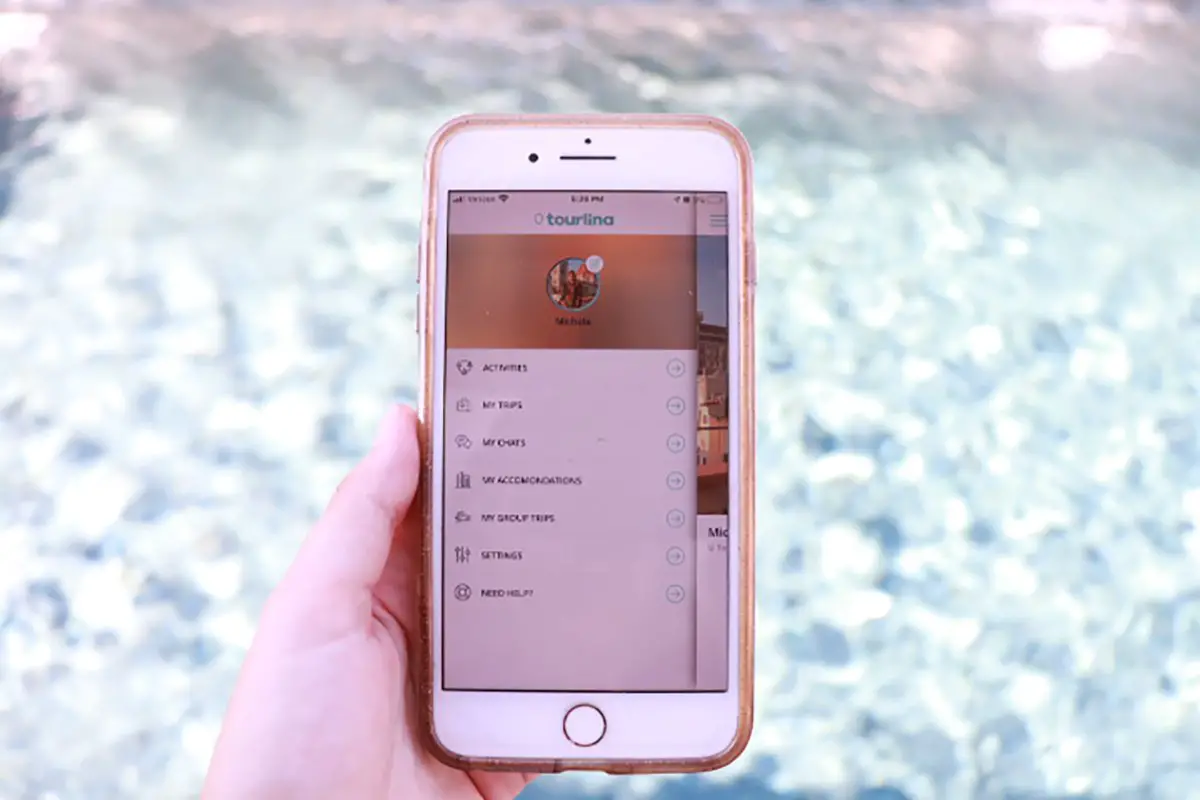 Tourlina is an app specifically designed for female travelers, which I absolutely love. As a solo female traveler, it can be extra daunting to interact with people you don't know. Making connections girl-to-girl at first might make you more comfortable! (I know it does for me!)
You can "create a trip" and see who may be in the same place as you to connect with them! If you're a female solo traveler, this app is perfect for you.
---
Hostels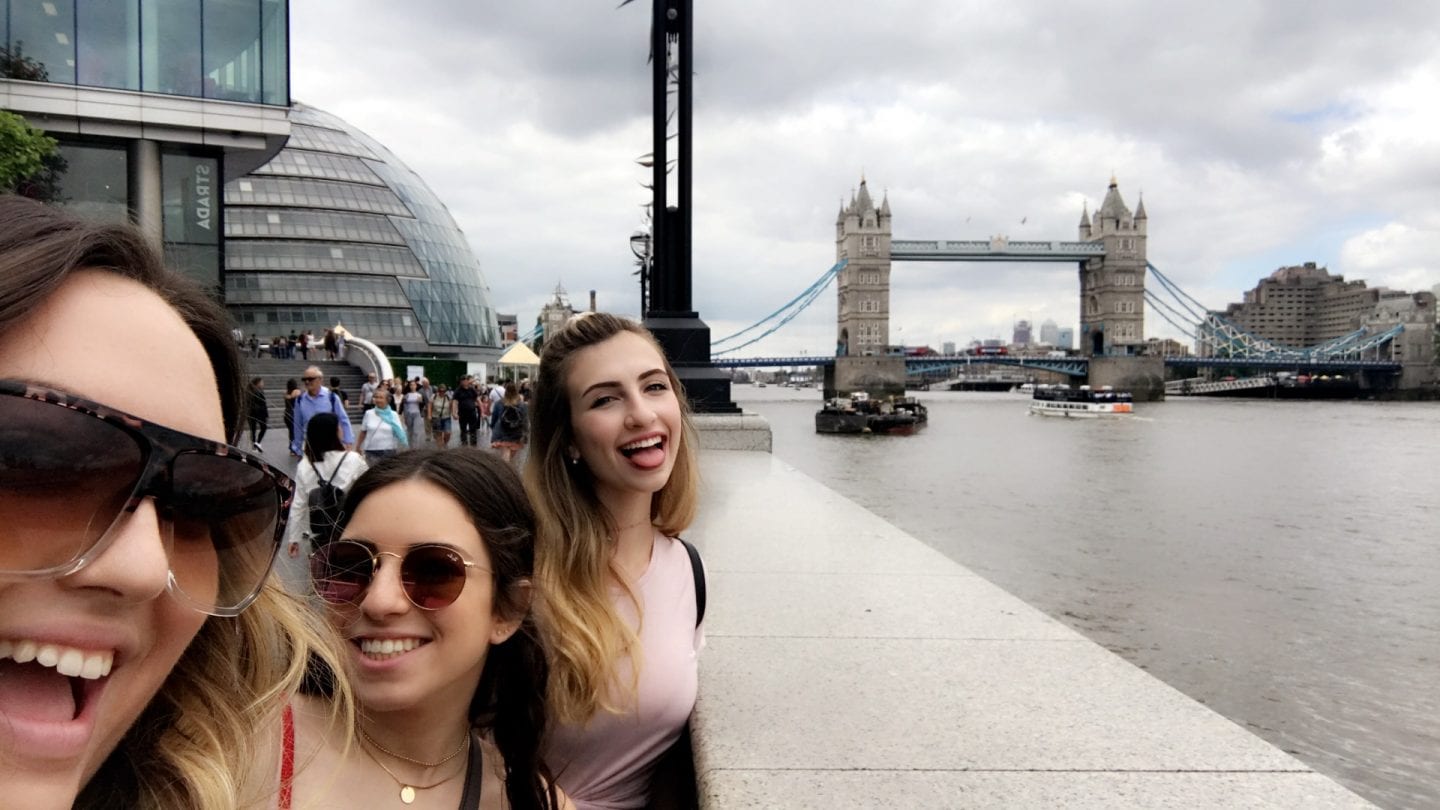 I think this one's fairly obvious but accommodations like hostels are perfect for making friends while traveling solo.
For one, everyone at a hostel is pretty much doing the same thing as you. They're usually young, budget travelers looking to experience a city and meet people while doing it.
Secondly, hostels are designed for socializing. Many of them have common spaces like cafes or bars to facilitate interactions between travelers!
Plus, if you're going the cheapest route, you'll likely be sharing a dorm-style room with other travelers to get to know!
You can find the perfect hostel for you at Hostelworld.com. If making friends is one of your top priorities, filter through the reviews to see what hostels are the most social!
My favorite hostel is Generator, which is actually a chain of hostels around the world. They're always so elegant, have social spaces, and I personally just feel more secure staying with them because they're an established brand/chain.
If you're a female traveler considering staying in a hostel, check out my top tips on feeling safe.
---
Couch Surfing
Something that I've never tried before but designed to prompt a friendship or close connection is Couch Surfing. It's a great way to budget travel, as you stay on someone's couch for free!
I would totally recommend this option for a solo traveler that really wants to make an authentic connection to a local where they are traveling. It can get more personal than crashing on someone's couch!
If you visit their website, they have all the information regarding how it works and safety.
As a solo female traveler, it's not my first recommendation or how I think I'd start out to try and make friends while traveling, for obvious reasons. While I'm sure nothing's wrong with it, I would just be more apprehensive with this option and maybe opt for a hostel first!
---
Walking Tours & Excursions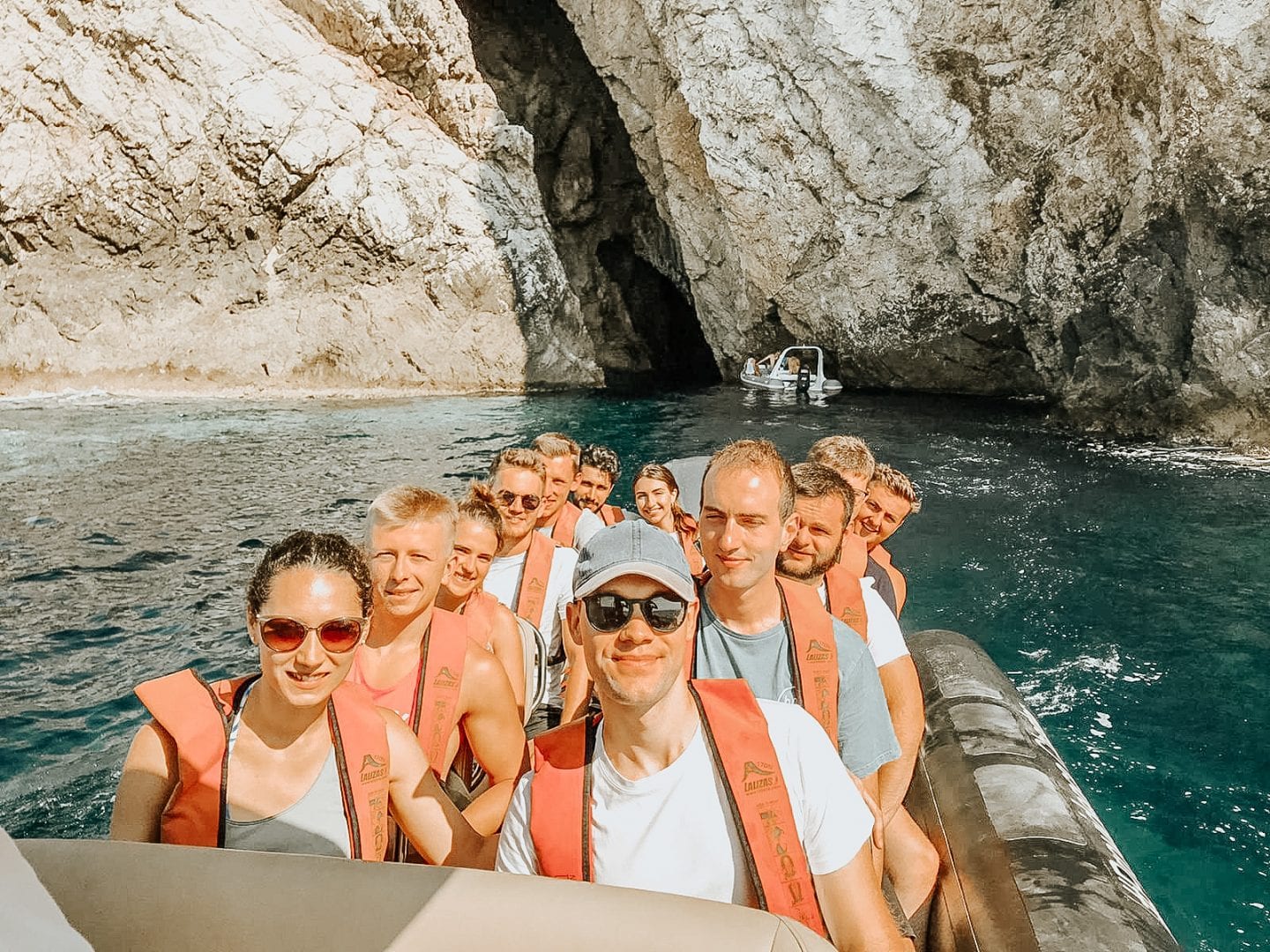 Walking tours are super popular ways to explore the most famous spots of a new place and they are offered in so many ways! You can find them through a hostel you're staying at, Airbnb experiences, Culture Trip, local tourist agencies, etc.
The best part is that they are usually in small groups and also not so costly (sometimes even free!)
A small group setting and a bunch of like-minded travelers exploring a new city is the perfect atmosphere in which to engage with others!
I always think that shared experiences can really bond people and be the perfect conversation-starter if you struggle to put yourself out there.
They obviously like the same stuff like you and isn't that what we all bond over when we start a friendship?!
---
Contiki
Tour & excursion companies like Contiki are specially designed for young travelers & socializing!
This is a great option for a solo traveler that wants a bit more structure to their trip. The itinerary is organized and sold to you as a package!
It may not be as budget-friendly (since the main aspects of your trip are planned, you don't have as much freedom to pinch pennies where you want.)
But the price usually includes excursions and accommodations!
And the best part is that it's one of the best ways to make friends while traveling solo. You're on the itinerary with this same group of people for however long your trip is, they're all around the same age, and you're having amazing experiences together!
It's the perfect setting to really establish a connection with like-minded people without necessarily having to put in so much effort to curate the perfect situation for it.
It makes it easy to socialize so that if you're not as strong in that department, you have a way to ease into it!
---
Cafes & Bars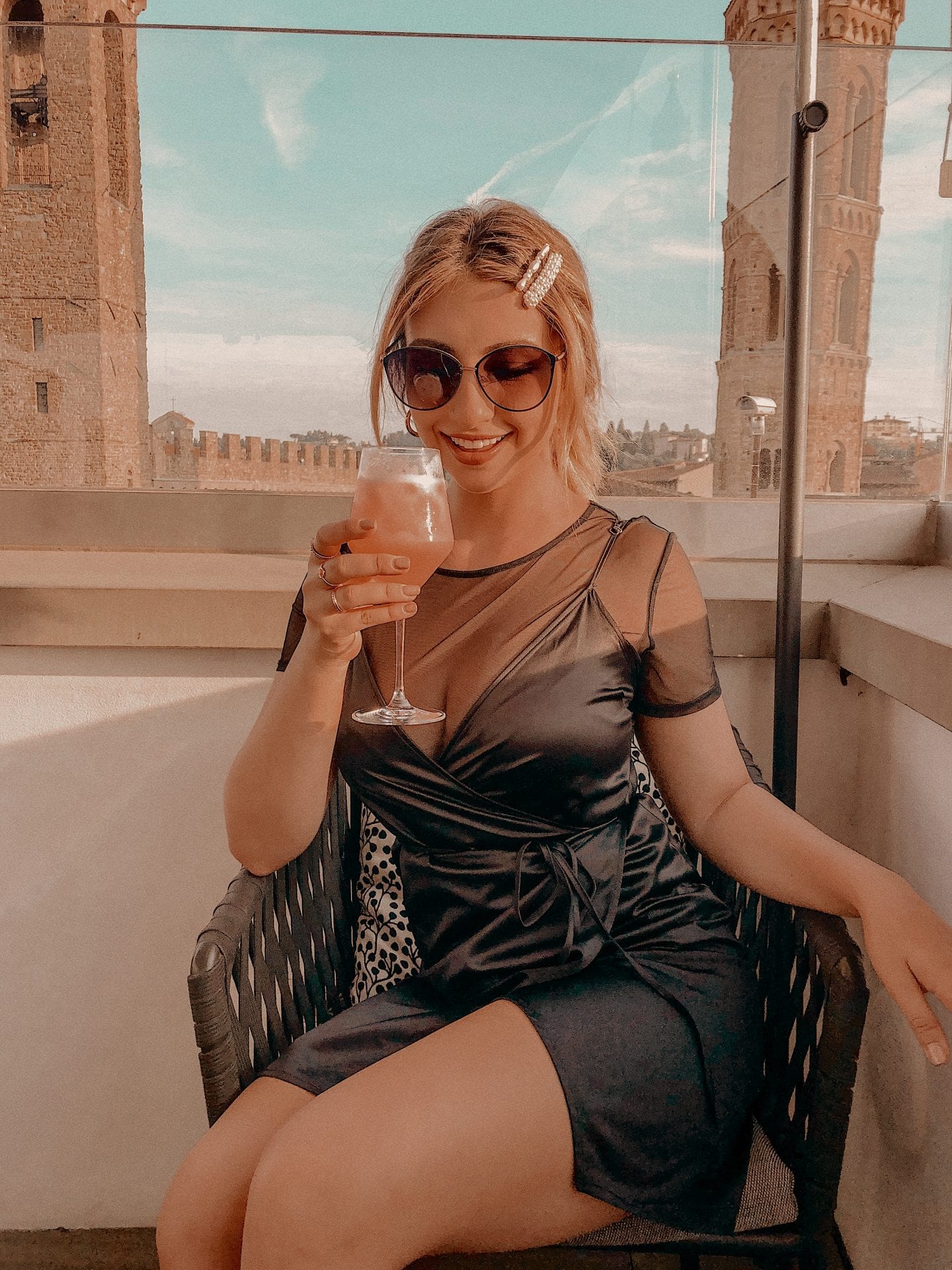 Let's not forget that you can also make friends with the locals! It may be extra daunting to put yourself out there and talk to someone outside your culture, and also not traveling like you, but I promise it's worth it.
It might be weird to try to just walk up to a local on the street and try to make friends.
But, one of the easiest ways to make friends with locals is to socialize with them where they hang out!
In so many places those are cafes and bars. Cafes are a safer bet so I'd start there. You could ask for local tips and advice, ask them about their culture, or simply say hello.
They are going to want to know about you too and how you like their country!
Of course, read every situation well and use your instinct and common sense. But also don't be afraid! Most people are going to be so excited and open to talk to you.
With these tips, you won't have to fret at all as a solo traveler interested in meeting people! Whether it's wanting to meet other travelers or locals, these resources and tips make the whole process easier!
How do you like to make friends while you travel? Tell me about a special friendship you made while around the world!
Don't forget to pin these tips for your solo travel adventure!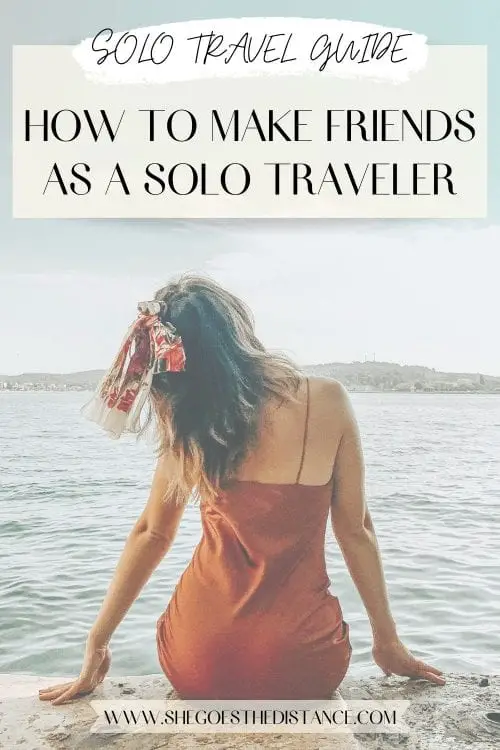 Travel is made so much more exciting by the people you meet and the cultures you engage with. I'm sure you'll have tons of new friends to show for it on your next adventure!
XOXO
Michela