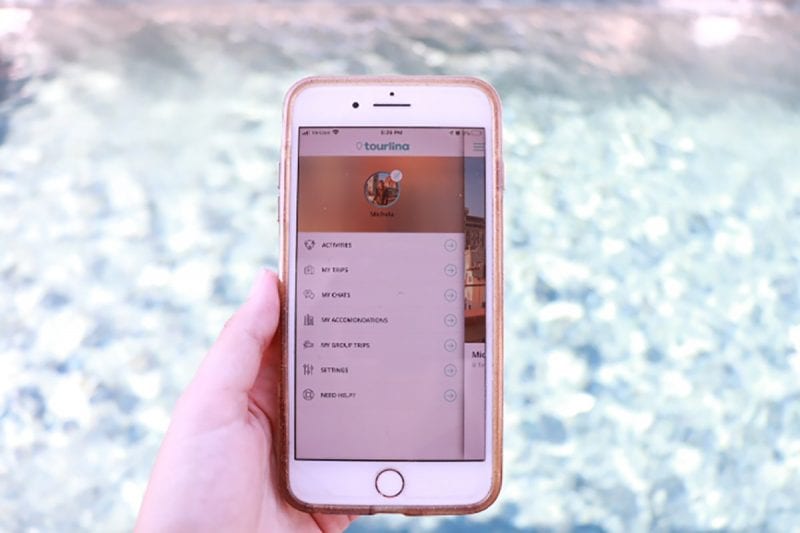 Last Updated on February 24, 2022
Ladies, we are in a day and age where there is so much to help us travel the world at our fingertips! If you're a woman jet-setting the world, especially solo, make the most out of your phone to help you do it! Optimize your trip planning, packing, and safety by with the best and most useful female travel apps. I guarantee there are going to be some on this list that you may not have thought of that are so important to female travel!
There's something so satisfying about downloading apps that literally just make your life easier!
And these useful female travel apps are just that – useful. From packing for your trip to finding a bathroom, remembering the pill, or organizing your trip photos!
I absolutely love these apps to make my travels easier. Plus at the end of this post, I've offered some honorable mention apps & tips on how to use your phone to maximize your travels! Now, let's put the travel at our fingertips.
Some of the links in this post are affiliate links, which means if you make a purchase through that link, I receive a small commission at no extra cost to you to help out this blog! Read my full disclosure!
The Best & Most Useful Female Travel Apps
Before I get into the apps, one important thing to note that is essential when traveling is a portable phone charger! If your phone is dead while you're in a foreign country, it's a nerve-wracking situation to be in and these apps won't be helpful!
---
Tourlina
Tourlina is the ultimate solo female travel app out there! It's designed to connect female travelers around the world. I know if I'm traveling by myself and am trying to make friends, I would personally feel more comfortable reaching out to other girls to start!
Once you sign up you can create your own trip plan, find other girls to chat with, and potentially become travel companions!
Moreover, if you're a solo female traveler worried about traveling alone all the time and wanting to make friends, I've listed some extra resources on how to meet people and beat the loneliness of solo travel in another post!
Tourlina is a great place to start though if you are looking for a female travel buddy.
---
PackPoint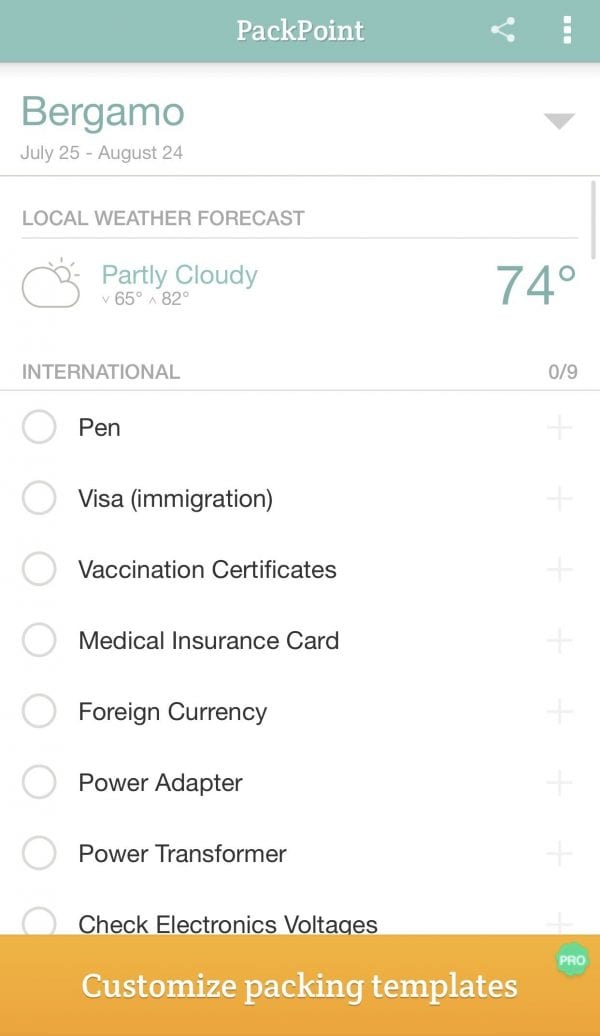 No matter what, I always forget something while I'm traveling and it's SO frustrating! PackPoint is here to save you from never forgetting something again!
PackPoint is literally the best packing app you could find! You can enter your trips and the kind of activities you'll be doing to generate the perfect packing list.
It also takes into account the predicted weather for the days you are going! And anything on the list you don't need you can swipe away and as you pack, you can check off that item!
I love to use it in conjunction with my own packing guides, which are available in my free Travel Library! These are also styling guides with extra tips to help you with your packing!
---
GeoSure
Something any female traveler, and any traveler period, should always take into account is their safety. I'm a big advocate as a woman of keeping safety at the forefront of your travel plans and decisions!
That's why I love Geosure. It's an app that rates the safety of locations around the world, across 8 different categories, including women's safety!
I definitely recommend at least checking out their website. They explain the product so well and you can see in detail how the categories are measured and what factors they take into account.
And if you're looking to cover your other safety bases, check out my extensive list of safety items you need on your next trip (perfect for solo travelers.)
---
My Pill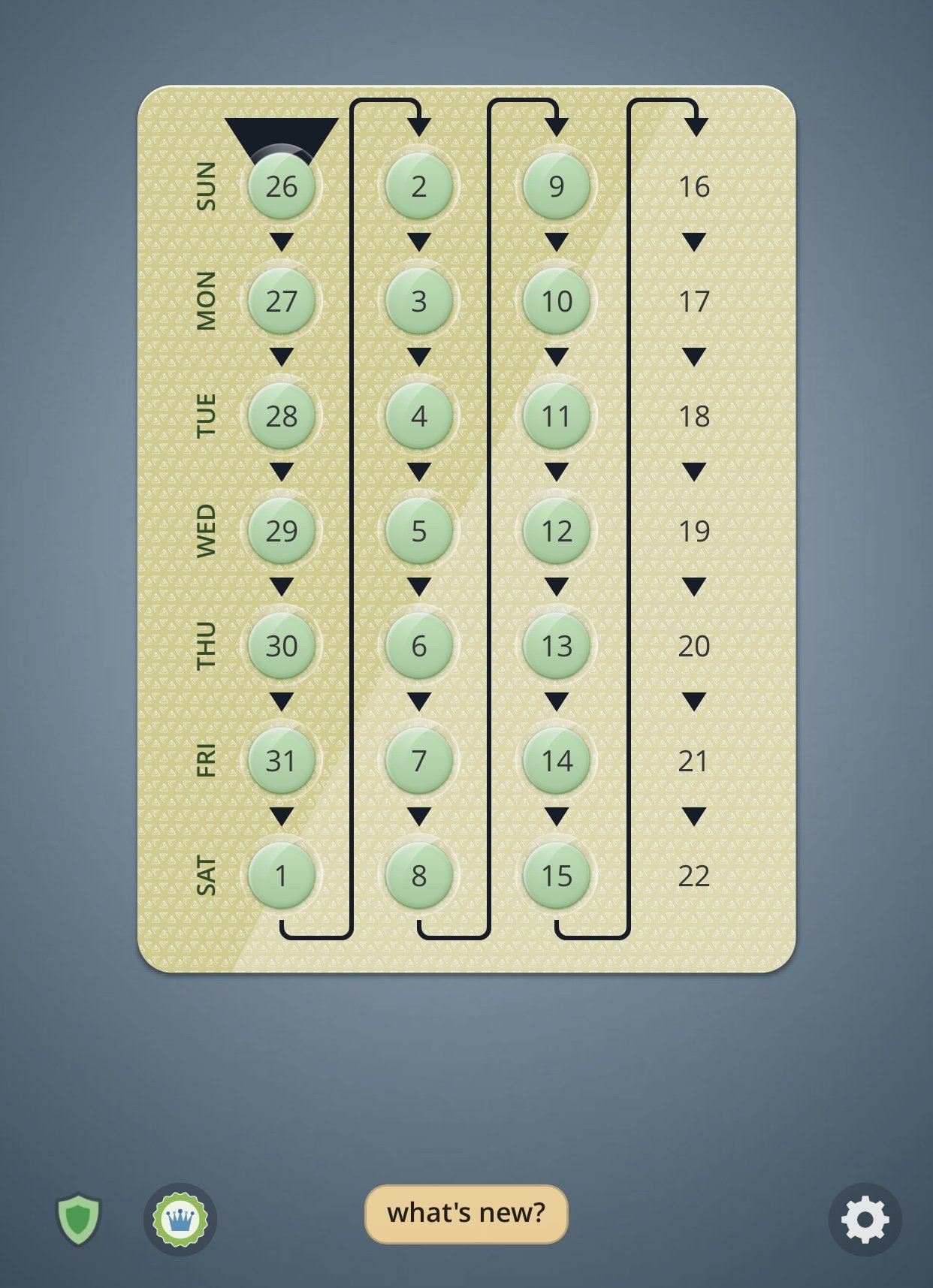 You may not think of birth control when you think of useful female travel apps, but it may be a likely part of a girl's routine that can be forgotten when traveling!
My Pill is an app for tracking when you take your birth control pill. I think any girl taking the pill can relate to the troubles of traveling with it!
First, remember to pack it!
Secondly, where My Pill comes in handy, is that you have to adjust when you are taking it (depending on the kind you take) if you are traveling to different time zones.
My Pill automatically updates your reminders to the new time zone that you are in! So no need to try and do the math in your head to make sure your pill is still effective.
I encourage you to research the topic of when to take it if you're concerned, as I'm not a doctor!
---
Clue
Clue is an app to track your menstrual cycle. Often when we are traveling, we forget to keep track of things!
Just enter your data once and you can go on with your exploring. But it's helpful for when you need that information in the future. The app also gives you insight into any changes in your cycle you may want to be aware of.
Plus if you'd like, Clue can send you notifications about when your next cycle is about to start. It's helpful if you are planning a trip or you're already abroad and forgot that it was coming up (because we have bigger things to worry about!)
---
Flush Toilet Finder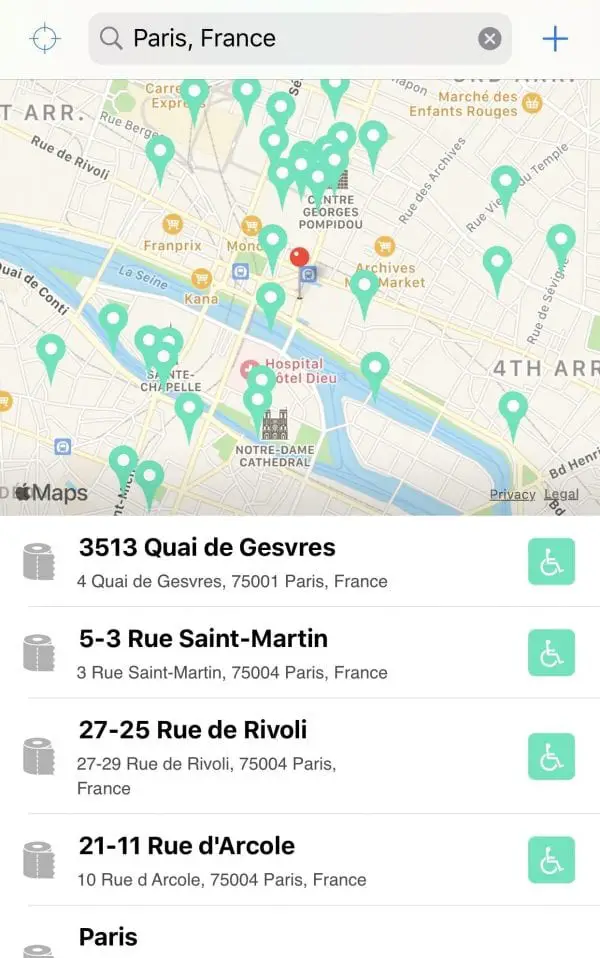 It can be a rough situation when you're in need of a bathroom in a foreign country and there's not one in sight!
Truth is, I've found different customs where I've traveled in relation to bathrooms. For example, in Paris, a public bathroom is not easy to track down and you usually have to pay to use them!
Flush is the perfect helper in trying to find a nearby restroom, especially in places like Europe where public restrooms are less common.
---
TravSolo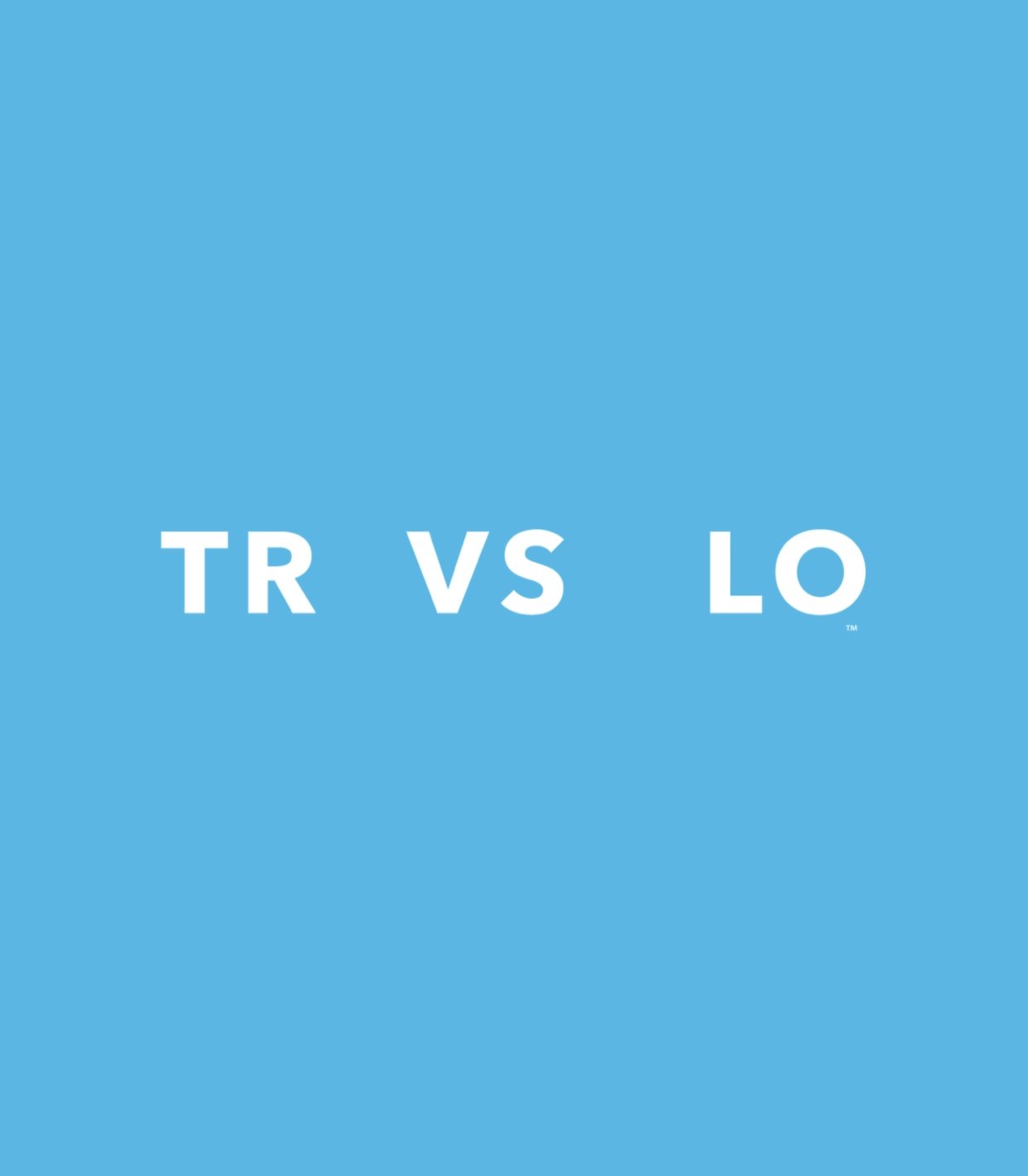 Like the useful female travel app Tourlina, TravSolo is an app designed to connect you to other solo travelers.
This app is more tailored to finding common interests between travelers. You fill out a whole bio with some of your favorite activities! For example, hiking, nightlife, foodies, etc.
The concept is still very much the same as Tourlina – it's just got all genders on it! Before you travel solo, read my essential solo female travel tips.
---
Tripsy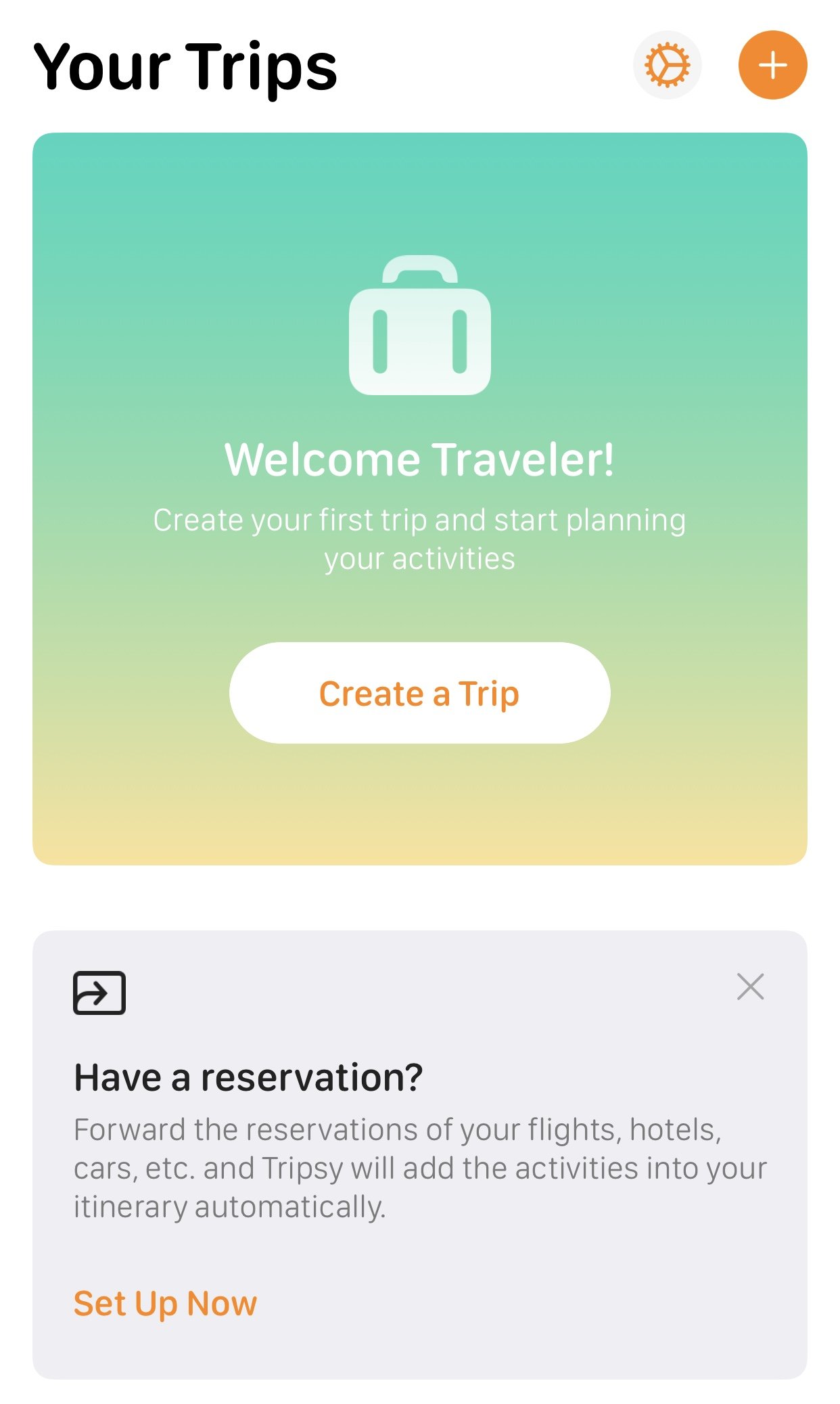 Tripsy is a thorough itinerary organizing app. You can import all your reservations and itinerary ideas into Tripsy, allowing you to keep yourself on track to do and see all the things you're dreaming of in your head!
Plus, it also has already curated itineraries for certain cities and countries. This is a great way to find inspiration for future trips to new cities. Or even better, find specific things you may want to do on a trip you already have planned!
---
CalConvert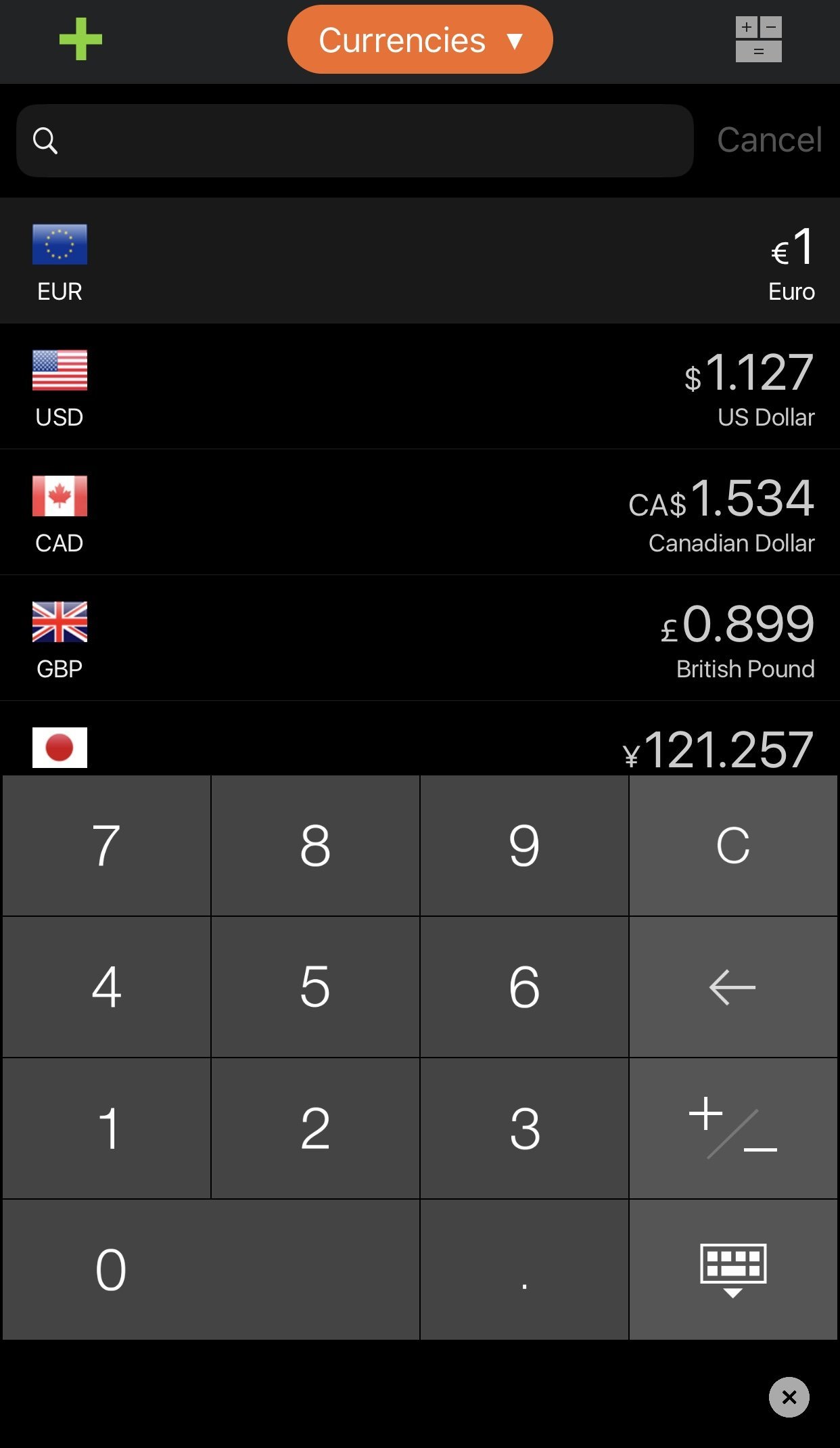 I'm sure I'm not the only one who finds money to be one of the most stressful parts of traveling!
As if it's not stressful enough to budget and make sure your money is accessible, you also have to take into account the country's currencies.
CalConvert is a quick and easy to use currency conversion calculator, perfect to use on the go. If you feel like you're getting scammed at an exchange or, for example, by a taxi, you can quickly calculate if the conversion makes sense.
---
Journi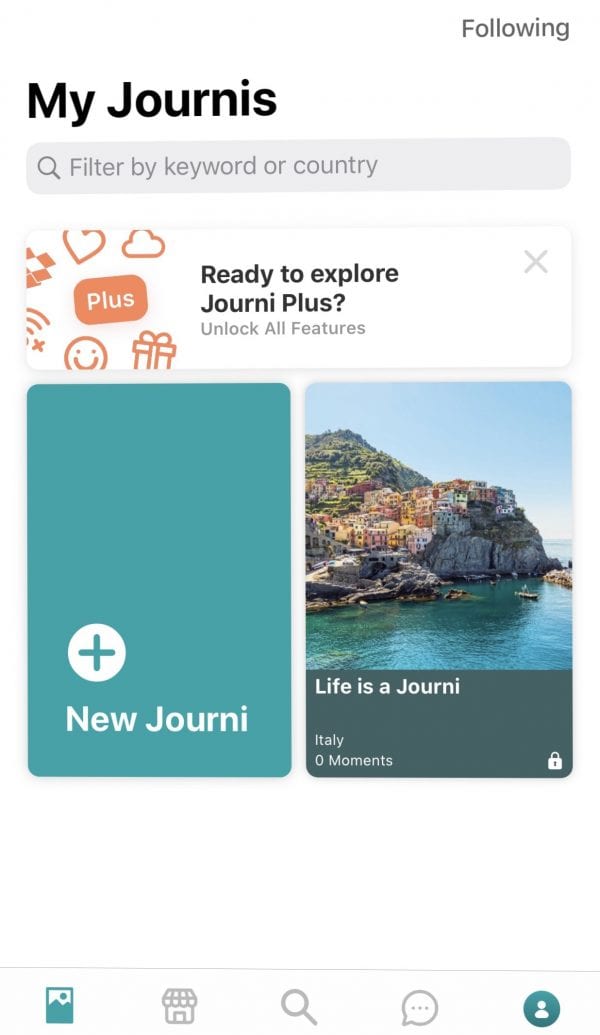 I just found out about Journi and absolutely loved the concept. This app is actually meant to memorialize your trip on the go or after by grouping your trip photos!
Eventually, if you'd like, you can create a whole printable photo book!
So many of us take a trip and have a bunch of photos that just stay in our camera roll. This app allows you to scrapbook and put your memories on paper even if you don't have the time!
---
Extra Tips & Honorable Mention Apps
Always have your Wallet app available to make airport travel easier by downloading mobile boarding passes.
On the same note, always have the app of your airline downloaded! You can check your flight status, add bags, and check-in all on the app to avoid airport lines.
For finding budget flights, I love the apps Skyscanner and Hopper. Skyscanner is very well known for its low-cost flights. Hopper predicts when flight prices will be going up and down so you book at the right time.
For accommodations, I always keep the Airbnb and Hostelworld apps on my phone for budget travel.
And for itinerary planning and inspiration, I love the Culture Trip app! It's got the best ideas & unique things to do all around the world.
What are your favorite female travel apps? Let me know in a comment what I missed!
Pin this post for later reference!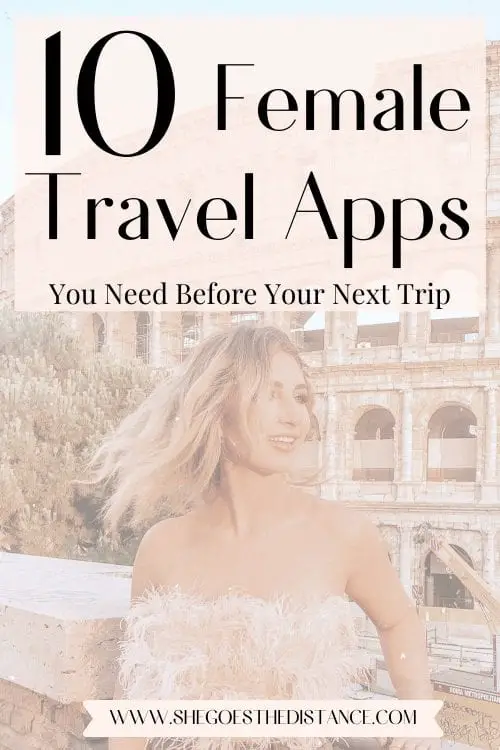 I think harnessing the power of our phones when traveling is absolutely necessary these days!
Hopefully, you got some helpful advice out of this post and will have your next trip organized to a tee with the help of your phone!
XOXO
Michela