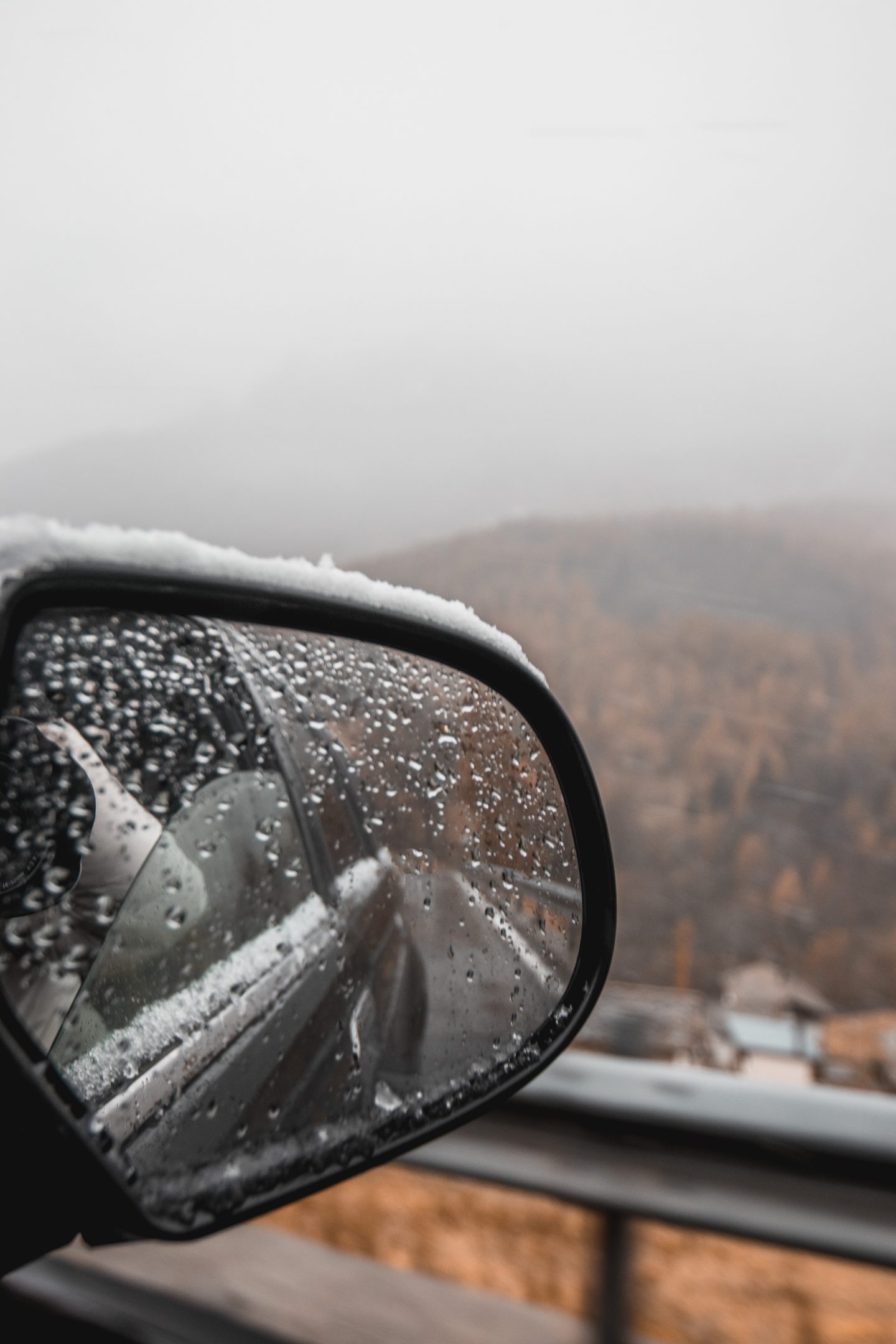 Last Updated on February 22, 2022
A good old-fashioned road trip is one of the most exciting ways to travel, where the journey is just as fun as the destination! However, the wonderful spontaneity and flexibility that road tripping allows you can also create another problem – a budget blowout. It's difficult to keep track of and pin point expenses on the road, so the key to creating a thorough and useful road trip budget is in the planning.
Planning may sound like it takes the fun out of a road trip, but it's the best way to avoid unnecessary costs. If you know what expenses are coming, you won't be caught by surprise!
You'll find the eight key steps to formulating your road trip budget and an abundance of tips to help you save money on the road in this post. Make planning your road trip budget a breeze so once you hit the road, you can enjoy the experience instead of stressing over your wallet!
Some of these links are affiliate links. This means if you make a purchase through that link, I receive a small commission at no extra cost to you. Read my full disclosure!
How to Create a Road Trip Budget
Creating a road trip budget is not easy. As mentioned, the flexibility of a road trip and not having to rely on public transportation means you can completely customize your itinerary.
But that same flexibility makes it hard to pin point as you go just how much you're spending. These eight steps will get you on the right path to budgeting success!
1. Determine an overall budget
While you may not be able to predict every cost on the road, you can set a total cost that you're not willing to surpass for the trip.
Things you'll have to factor into this overall budget are:
Gather all of this info, combined with researching average prices in the area you're traveling (for which you can use BudgetYourTrip) and then come up with a ball-park maximum spending you want to abide by.
Then you can break down that number per day or per person. Having a smaller number to reference can help keep you on track, rather than a total budget goal that's difficult to abide by while on your trip.
2. Decide how you're going to track your spending
The next step is to figure out through which medium you will track your road trip budget. It's easy to say you're going to only spend so much, but it's another thing to have the numbers visible and accurate to keep you from going over budget.
In fact, if you don't write the information down somewhere, it will be extremely difficult to not overspend!
There are several ways you can track your spending for your trip, through apps, your own spreadsheet, or using my free printable road trip budget spreadsheet.
Traveling in a couple or group? Tracking your spending makes everything easier when splitting the road trip costs!
3. Plan out your itinerary
Organizing an itinerary is essential to accurately planning a road trip budget. Extra stops, detours, and mistakes with directions means money out of your pocket!
Road trips are great for the freedom they give you to choose when and where you'd like to stop. So I highly encourage to stay spontaneous!
But there's also a way to be smart about it when it comes to sticking to a budget. Planning out the main things you want to see and do using a tool like Google Maps Trip Planner (I have an entire post explaining how to use this tool to create a great itinerary)
4. Renting a car or using your own
How you're getting around on your road trip can have a great effect on your expenses. If you're renting a car, that's an extra cost to factor into your budget, but it comes with the plus that you're not putting extra mileage on your own vehicle.
Car rentals can be notoriously expensive, so it is best to book as early as possible to get a good deal. Picking the car up in a city or town is usually cheaper than at the airport.
Use comparison sites like AutoEurope or Rentalcars.com to see which companies offer the best rate.
Instead when using your own car, make sure to do an overall check and take it in for maintenance before heading out on a big road trip.
You may also want to pack things for emergencies, like warning triangles, a yellow safety vest, jumper cables, snow chains if you're traveling in winter, and make sure you have a spare tire.
It's one thing to run into car trouble close to home, but abroad or far from the areas you know can make emergency situations feel more stressful and scary. Be as prepared as possible with helpful gear!
5. Estimate fuel & toll costs with ViaMichelin
My favorite road trip planning tool both for budget estimating and for deciding where I want to visit is ViaMichelin. ViaMichelin can calculate based on different routes, your car make and model, and tons of other factors how much it's going to cost you for gas, tolls, and other road-related expenses.
6. Book accommodation in advance
I have rarely found accommodation to get cheaper the closer you book. If anything you're left with less options, especially in popular destinations, which doesn't usually mean the budget-friendly ones are still available.
In what season you travel will also influence how much you'll pay for accommodation, so if you have the flexibility, choose a place that is not going through its main tourist season for cheaper prices.
Booking in advance also gives you piece of mind and a price of your budget already known. Last-minute deals exist, but rewards don't come without risk!
7. Determine your must-do activities
While sticking to a budget and using all the money-saving tips you can find can ease your mind on finances, travel is all about having amazing experiences. I am definitely one to splurge for the things on my bucket list!
Allow yourself the freedom with money to still make your trip worthwhile. Note while doing your trip research what are must-do activities for you and which would be nice-to-do.
Allocate money to your must-do activities and see how much you can save elsewhere to be able to afford the nice-to-do activities.
8. Leave room for miscellaneous costs & unexpected emergencies
It's very rare that a road trip ever goes completely to plan, just like most travel experiences! Allocate a bit of your budget towards emergencies, like car breakdowns, and miscellaneous costs like souvenirs or surprise parking tickets.
It's difficult to get a truly accurate number of a total road trip cost, but leaving a bit left over ensures you have the means to pay for unexpected situations.
---
Useful Budgeting Tools
---
How to Save Money on a Road Trip
Now that you've put together a road trip budget, it's time to learn how and where you can costs throughout your trip.
Saving Money While Driving
Avoid tolls
Traveling by highway is convenient but costly! A road trip is made for scenic drives anyways, so when inputting your destination into Google Maps or whatever you use, make sure to select the route that voids tolls.
In Google Maps you can even adjust your settings to make sure every route that appears avoids tolls.
To do this: input your destination and then select the 3 dots at the top right of the screen, next to your starting point. Then select "route options" and toggle on the "avoids tolls" option.
Good to Know: Carry some cash in local currency and in small bills while on a road trip in case you get caught up at a toll or have to pay for bathrooms at rest stops (yeah, they make you do that sometimes in Europe!)
Use public transportation in cities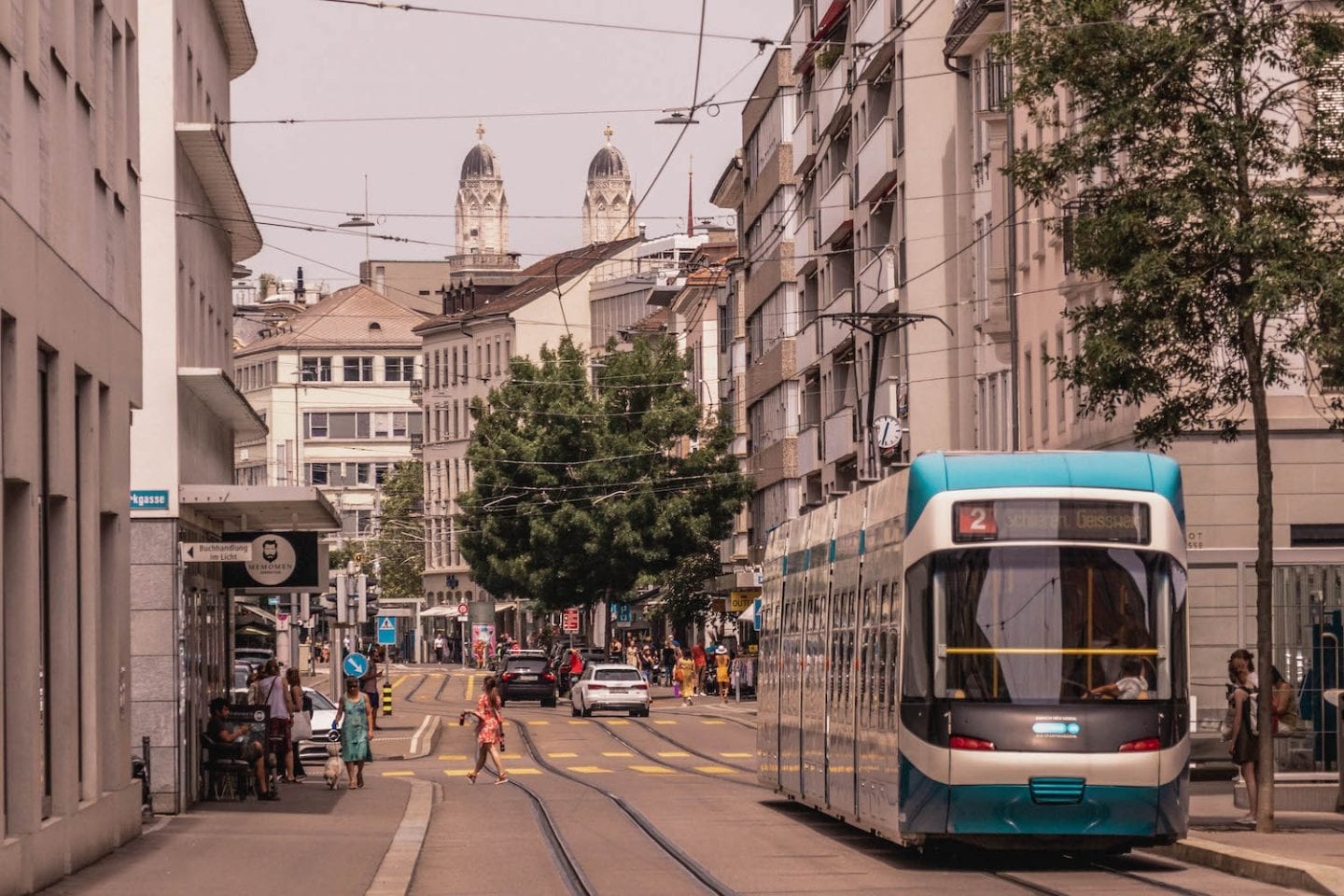 Depending on the destination, you may discover its more bang for your buck to leave the car in a free parking spot on the outskirts of a city (or your accommodation) and head into the city with public transportation.
In Zurich, it can cost more than $5 per hour, which greatly adds up if you're spending the whole day exploring.
Most city tourism websites will have a dedicated section to parking information, so I would start there to get an idea if it's more worth it to travel by public transportation.
Research free parking options before arrival
While you're in the car (if you're not the one driving), do some simple searches on Google to discover free, or at least low-cost, parking areas. You'll probably have to sift through Google reviews to get information about exact rates, but it's worth the savings!
Research local driving rules & road conditions
Knowing local rules and how well-maintained the roads are where you will traveling will allow you to avoid surprise expenses.
For example, to use highways while driving in Switzerland, everyone including visitors and residents, must purchase the "vignette" a sticker that goes in your window, lasts the entire calendar year, and costs about 40€ ($46) depending on where you buy it.
Highways in Switzerland don't have tolls, so in order to use them, you have to pay for the sticker.
Meanwhile driving in Italy, you'll find cities have ZTL or zona traffico limitato, meaning only residents can pass. If you're not a resident and you take that road, you get a fine.
Moral of the story: knowing the rules means you can avoid surprise charges. Plus, you'll be an all-over more comfortable driver, which can be an intimidating experience abroad.
Good to Know: Do you need an International Driver's Permit? An International Driver's Permit is essentially a certification of you home country driver's license that can be translated into different languages. Research if the country you'll be driving in requires visitors to have one in order to avoid a ticket if you get pulled over. (It will also be an extra cost to factor into your budget!) My International Travel Checklist is another resource that could be useful to you preparing to go abroad!
Saving Money on Food
Food is one of the most difficult areas to budget, as eating out at restaurants can vary greatly in price. Preparing food ahead of time and deciding a fixed number of meals out can help you control your spending.
Bring Snacks
What's a road trip without snacks? Prepping food ahead of hitting the road can avoid impulsive snack purchases at rest stops!
Here are some essentials for on-the-road snack packing:
Prepare your own meals
Cooking is typically less expensive than eating out, but preparing your own meals on the road requires a little ingenuity.
Firstly, you can choose accommodation that offers a kitchenF.
Or, you can pack some gadgets to help you make meals!
Here are some road trip cooking essentials:
First, order less
I know when I'm hungry and I'm finally seated at a restaurant, my grumbling stomach is telling me to order the appetizer, the extra side dish, the dessert and more.
Then I find after the first course that I don't really have as much room for food as I thought I did!
What I'm saying is you can always order more if you're hungry, so don't let the initial cravings take over and end up leaving food on the plate.
Choose hotels with breakfast included
Some may see breakfast included as an extra cost included in the accommodation price, but what it truly becomes is one less thing to worry about.
The first meal of the day can be the most unpredictable if you try to eat out a restaurant or realize you don't have an item to fix up the meal you planned to cook (which can easily happen when you're keeping track of packing so many things on a road trip.)
That's why breakfast included at a hotel is one of my go-to search filters because its easy and convenient.
Plus, free breakfast is typically served buffet or continental style, so you can fill up with as much as your tummy desires (and maybe even wrap up a pastry or take a piece of fruit to go!)
Saving Money on Accommodation
Consider campgrounds even if not traveling with a camper
On my last road trip through Valle D'Aosta, I tried out a new type of accommodation I've never stayed at before – a campground!
If you are road tripping in a camper, then you have the opportunity to take advantage of free campsites where you're traveling! But I had no idea there were other accommodation offerings at campgrounds.
I thought campgrounds were only for RVs, but turns out here in Italy, many of them also offer bungalows, small standalone cottages.
We went for this accommodation because one night in a bungalow near Breuil-Cervinia was only 45€ compared to 120€ minimum for hotels in the area.
It wasn't the epitome of luxury, but it was a nice one-night stay with all the amenities we needed – plus a kitchen, perfect for helping road trippers save money on food!
(If you want to know the exact accommodation, it was Villaggio Turistico Camping Cervinia!)
So, check out all types of accommodation options for a good deal!
Book apartment stays
It's no secret apartment stays are taking over the accommodation world because they tend to be cheaper per night than hotels.
I always cross-reference Booking.com (both hotels & apartment stays) with Airbnb to see what options are available. To be honest, because of the fees Airbnbs can charge, it usually turns out to be a better deal to book an apartment stay through Booking.com.
Couchsurfing
Couchsurfing isn't for everyone, but it could be for the more adventurous road trippers reading this post! I'm sharing it because it's a good option for travelers trying to stay on a budget.
You'll basically do as the name says – you'll couchsurf aka sleep on stranger's couches who have agreed to participate on the platform! It costs about $15 per year to keep your account and use the platform. So that's basically a steal for trip accommodation!
I've never tried it personally, but it could be a great way for social travelers to make friends with locals if you're comfortable with the idea.
Hotel loyalty discounts
Hotel loyalty can pay off if you play your cards right. Many hotel groups have their own offers like Hotels.com which gives you a night free for every 10 nights booked, or Booking.com that has different levels of Genius discounts.
Find a program and booking platform you like to reap the benefits of the loyalty programs!
Good to Know: While booking platforms are helpful to get an overview of available accommodations, it could pay off to cross-reference with the website of your chosen accommodation to see if they offer extra deals for booking on their own website.
HotelTonight
If you're willing to risk it for a good deal, then I recommend you check out HotelTonight. You can only book hotels 7 days in advance and there's one special offer every day that's only available that day.
The main idea is this last-minute booking opportunity makes luxury stays more affordable, so it may not be the best option for those looking for a true budget steal.
Saving Money on Activities
Be wary of traveling too out of your way
Being spontaneous is part of what makes a road trip a great form of travel! Just be wary about how far you're drifting from your itinerary if you're on a tight budget. It's difficult to estimate
Find free things to do
One of the easiest ways to save money is not spend money on activities at all! While it's not likely you'll only engage in free activities, you can offset the cost and save money on your road trip by seeking out free things to do.
You can reference blogs, official tourism websites, and local places like your accommodation to discover free things to do at your destination.
Walking tours, church visits, and free museum days are some go-to free activities!
City & National Park Passes
The theme of your road trip will influence if you buy the tourism pass at your itinerary stops, but they can be worth the price.
For example, the Zurich City Card includes entry to a list of museums and attractions, discounted entry to more, and discounts on transportation.
Or if you're road tripping through the midwest, the CityPass Chicago will save you money if you plan on doing every attraction.
If you are on a US national parks road trip, then it's definitely worth buying the National Park Pass. While passes can seem expensive up front, if the activities you are planning to do are included, then it could be a tool to help you save money.
---
Printable Road Trip Budget Planner
Plan and track your budget with my cute, easy-to-use road trip budget planner! You can download and print this free planner in The Travel Library!
I hope this post and extra resource are helpful throughout planning your road trip budget!
How is your road trip budget coming along? Let me know in the comments!
Save these budget travel tips on Pinterest!
Have fun and be safe hitting the road!
XOXO
Michela