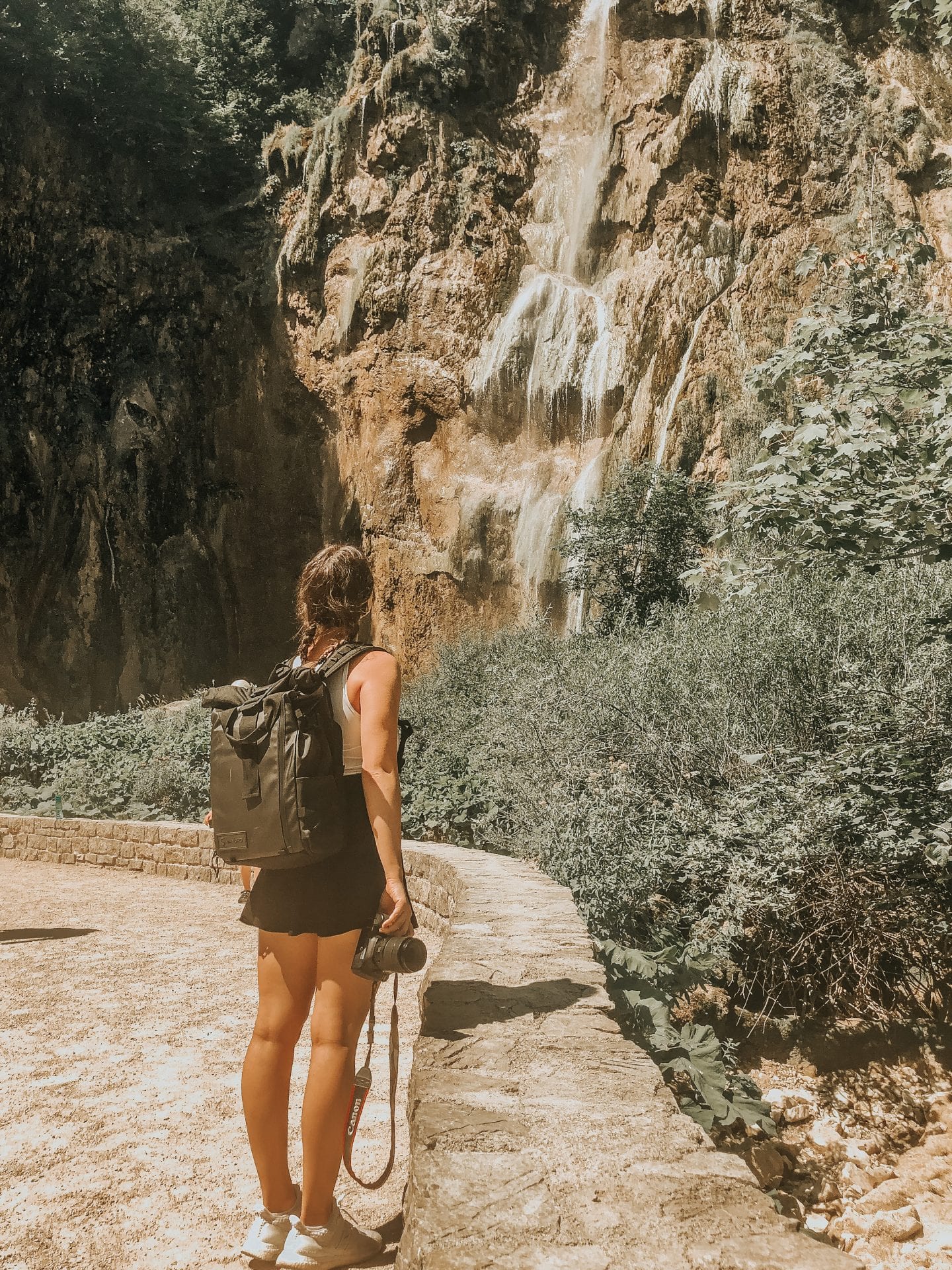 Last Updated on February 23, 2022
As any traveler taking along precious valuables on a trip, you want the highest quality protection for your things. Almost every traveler brings along a camera so they can capture their memories to look back on forever. Some of us may have small cameras that don't require much effort to carry around. But a lot of us have big equipment, maybe a large camera body, multiple lenses, or even tripods. All are necessary to capture the perfect photo of that amazing destination. However, all are also in need of protection from damage – and that is why I'm going to tell you about my absolute favorite, go-to travel accessory, the best camera backpack for travel – the WANDRD PRVKE Series Photography Backpack.
I've tried a lot of camera bags and backpacks – those that come with the camera, GATTA bags, crossbody camera bags. None have all the features and comfortability as my WANDRD PRVKE Series Backpack.
I normally don't post reviews on my blog and I've had this backpack for longer than I've had my blog!
Therefore, I just wanted to assure you that all my opinions are from my honest experience with the bag.
I truly just love this product and think others should know about it! (So you don't do what I did and can skip buying camera bags that aren't worth it.)
So, if you're considering the WANDRD backpack series for travel, let's jump on into why I love it and if it's worth the money (which I can already tell you it is!)
Some of these links are affiliate links. This means if you make a purchase through that link, I receive a small commission at no extra cost to you. Read my full disclosure!
---
What to Look For in a Camera Travel Backpack
If you're interested in travel photography, (which I'm guessing you are if you are here!) then you are probably already aware of what an investment photography is.
It's a myth that you need the fanciest equipment or most expensive lenses to get a good picture.
But one thing that is I think the most necessary travel accessory is a good camera backpack. This equipment is so expensive and traveling can put wear and tear on anything you bring!
So it's important to keep it protected, keep yourself comfortable when carrying it around, and have all the features you need to make traveling with photography equipment easy and not a pain.
I personally was looking for a backpack with:
Amazing Storage Capabilities
Comfortable
Stylish (I wanted to still look cute where I traveled!)
Versatile – The bag I would choose would also be my carry-on/personal item when I flew, so I wanted it to work for my photography equipment and more.
---
Overview of the WANDRD PRVKE Photography Pack Backpack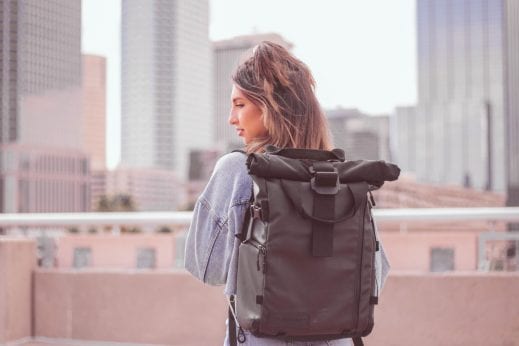 WANDRD makes backpacks and bags for all types of travelers. However, their photography backpacks are like none other on the market.
If there's anything that's totally revolutionized my travel photography gear it is this backpack.
It's all-around thoughtfully made for travel in every detail, from safety to storage to efficiency and comfortability.
I will dive into each of those aspects of why this is the best camera backpack for travel, but first I'm going to go through the specs in detail!
Size
I purchased the 21L WANDRD PRVKE Series Photography Pack, because of its mindful features for photographers, including:
Camera Cube (Also available separately)
Waist Straps
Tripod Straps
They come in two sizes and I purchased the smaller one, which is quite large for my size (I'm 5'5″.) So I think the 31L would not have been the right size for me to be carrying while I travel.
The backpack also comes in a Lite version now if you're worried about a bulky backpack – plus it's the most affordable of the product line!
Hopefully, that gives you a better idea of what size is ideal for you!
Price
So I've kind of already hinted at this, but this backpack is an investment. I'm a budget traveler – it's what I like to do and it's what I like to write about! I love a good deal.
But I also know when I can't just get away with the cheap alternative if I want something that's of good quality that's going to last me. And of course, if I want my expensive photography gear to stay in good shape.
Without the photography bundle, the backpack is a little over 200 dollars, and with it, it's a little over 300.
Photography Pack
If you get the photography pack, it will look like this inside (minus the equipment!)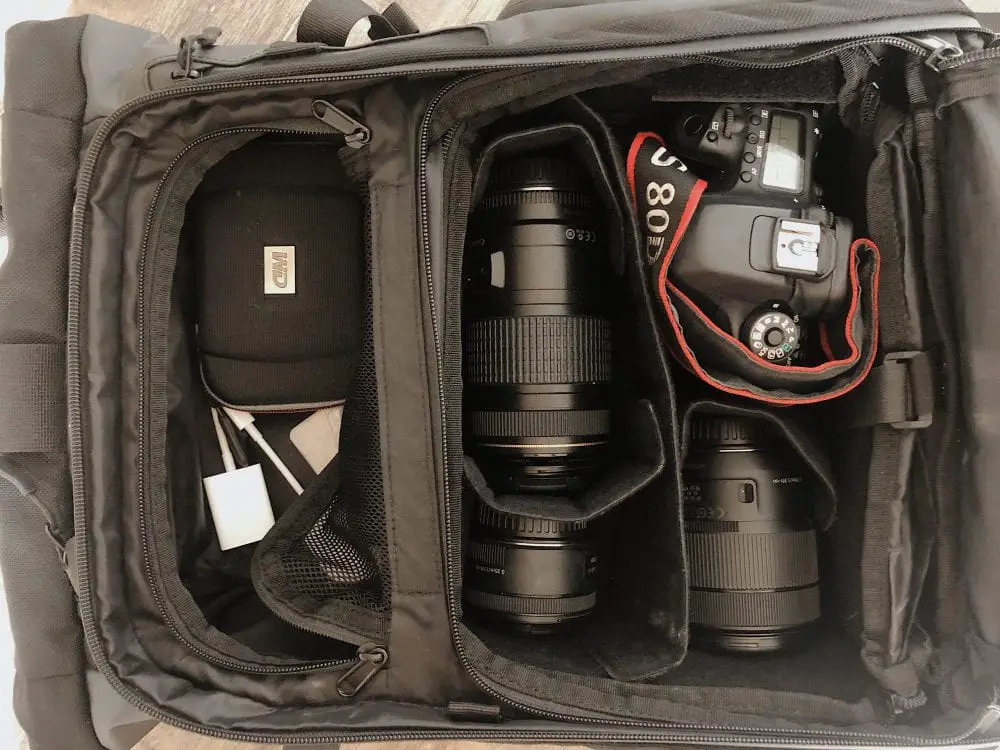 The dividers are customizable to fit your equipment. The whole compartment is actually a removable cube, made of all padded material.
This can leave you extra space is you don't need the dividers (for example, if you just need it as a regular backpack one day.) Also, as I said, it comes with the extra straps for comfort.
I spent hours and hours researching what kind of camera backpack I should get, one that wasn't crazy expensive but not dirt cheap. One that protected my gear, but wasn't so big that I couldn't comfortably walk around with it. Plus, one that had a nice clean look to it, that didn't just look like a normal boring camera bag.
And that's why it's the best camera backpack for travel, because it hits all of those parameters!
---
Why This Backpack is Special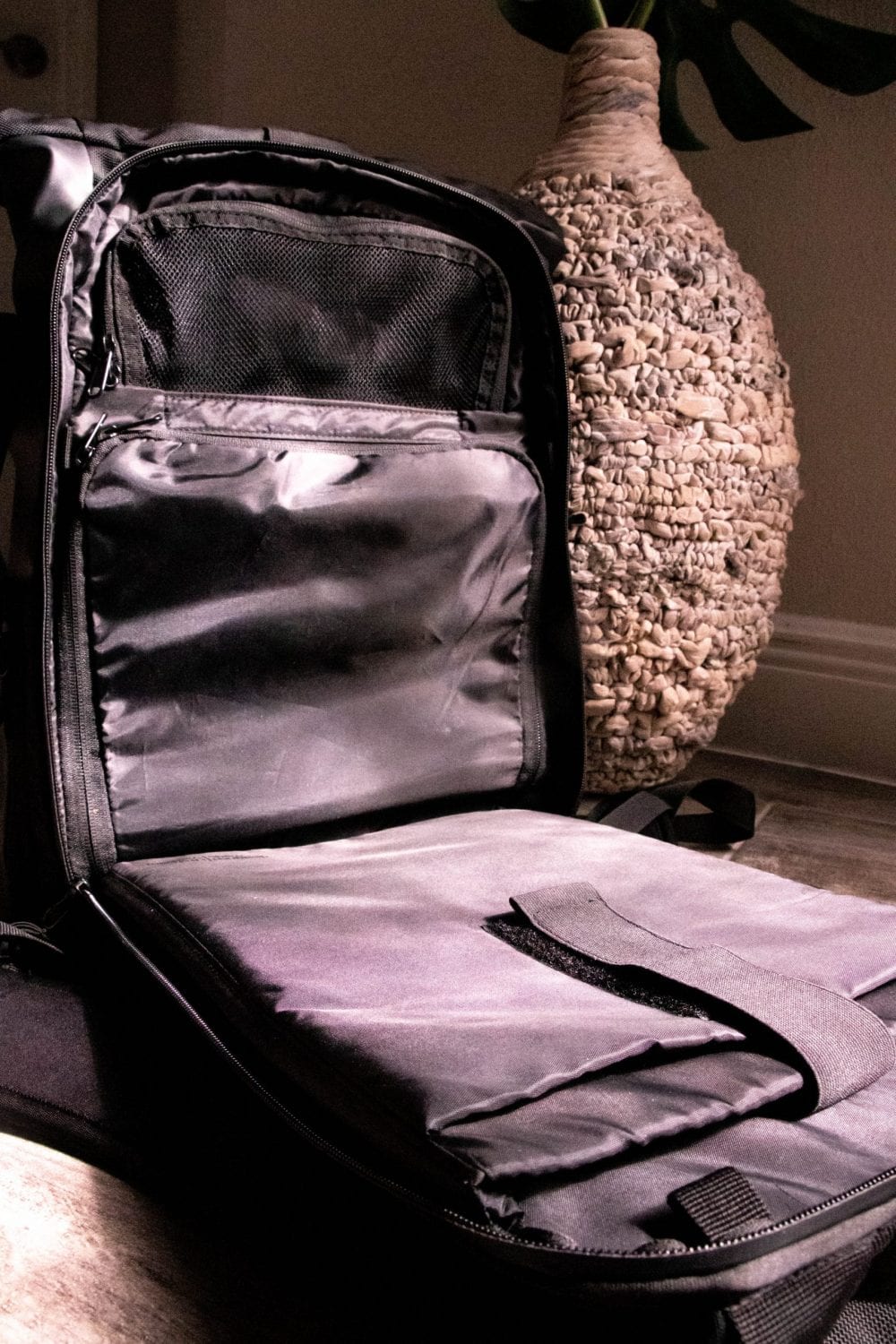 Photographer Features That Just Make Sense
While all the other topics I'm going to cover are a bit more categorical, there's just so many things about this backpack that make sense from a photographer's perspective!
Therefore here's some "photographer features that just make sense!"
The customizable dividers and organizational features of the camera cube are heavenly for protecting the equipment and for fitting multiple lenses/camera bodies. I can fit all of my essential photography gear in one place – 3 lenses, camera body, tripod, gimbal and have extra space leftover.
You can access that camera two ways – by unzipping from the back panel or by another genius photographer feature – a side zip opening that allows you to swing the bag around while you're on the go and immediately have access to your camera.
The tripod straps just take this bag up a notch as well. I would probably never bring my expensive tripod with me because it's just annoying! But I invested in it (and love it), so obviously I want to use it! (If you're wondering what I use, it's the MeFoto Globetrotter S Carbon Fiber Tripod.)
But because the straps make it effortless to attach to the bag, it just is another reason why this is the best camera backpack for travel.
Storage
There's tons of storage in this bag, another quality that makes it the best camera backpack for travel. I could probably go on and on but I'll highlight my favorites, including the hidden zipper pouches at the top and the side.
There's also a hidden pocket on the back of the bag where you can keep valuables like your passport or extra money against your back. That way they aren't vulnerable or visible to anyone else.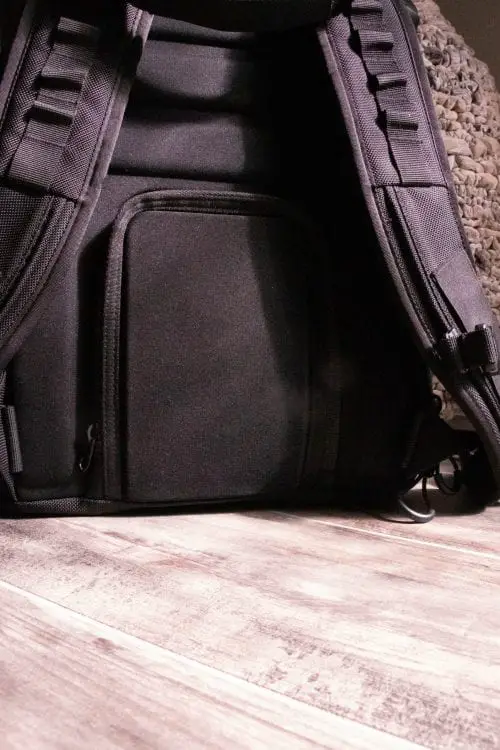 Lastly, my other favorite storage feature is the expandable top! It allows you a ton more storage if you choose to capitalize on the space. Stuff it with sweatshirts, snacks, whatever you know you're going to be traveling with, and have easy access to it.
Durability
The material of the backpack is waterproof and a stylish, damage-resistant leather look.
The zippers are crazy durable, which I love because I've had camera bag zippers break on me so many times. They are lined with this kind of rubbery material that keeps them super tight.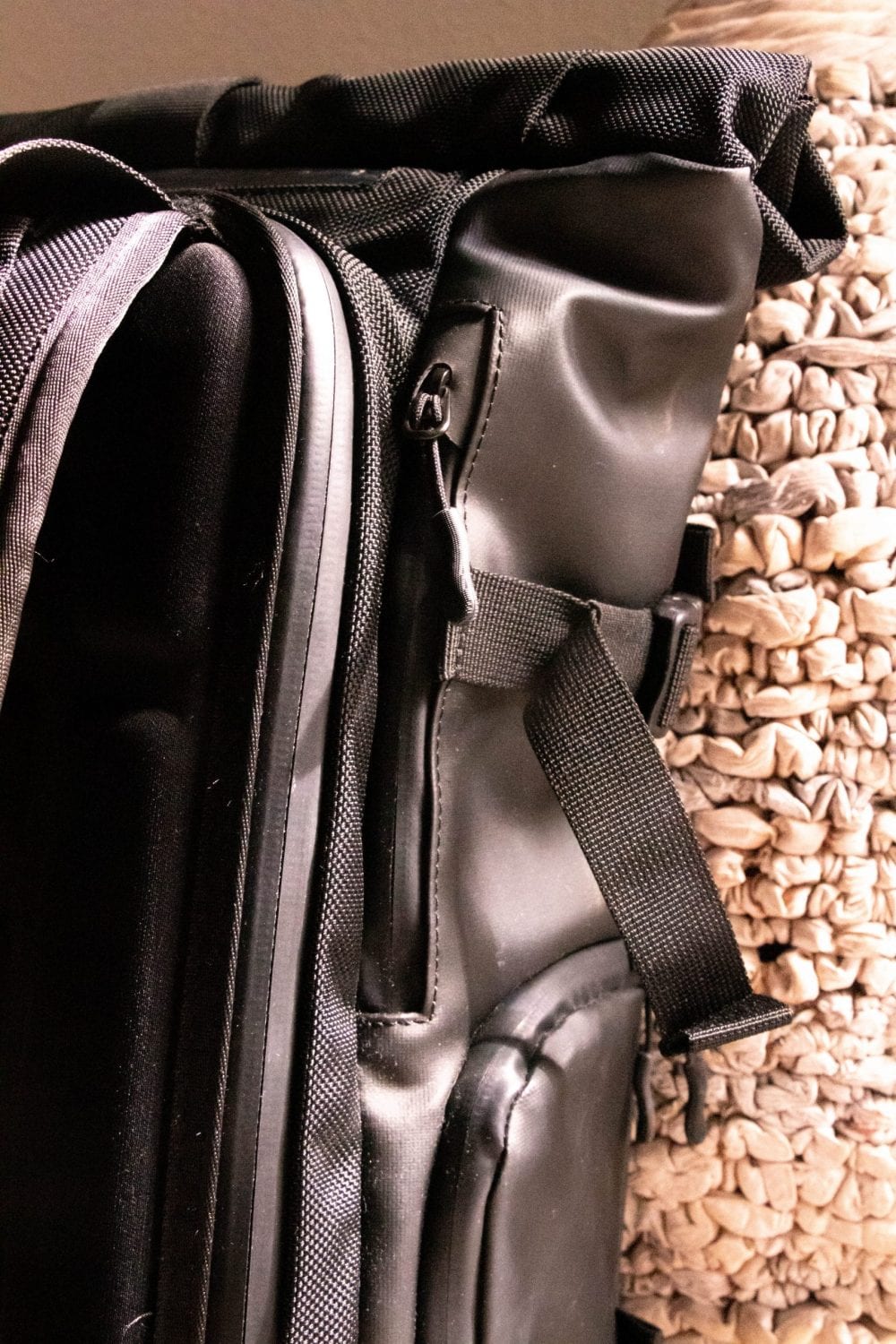 The bag also comes with a rain case. The material is of great quality on the bag already, but it's a nice touch that a rain case is included and effortlessly stored at the bottom of the bag.
I've had the bag for two years now and have traveled extensively with it on planes, in nature, to the beach and there's barely any wear.
The only place where there's a visible sign of wear is just a couple of marks at the front bottom of the bag – everywhere else is so sturdy and looks brand new.
Comfortability
This is another bonus feature that just makes sense!
There's already a crossbody chest strap but it comes with extra straps you can attach and wrap above your hips for extra support.
This is a great feature if you're hiking or wearing the backpack for a long time (aka you're a backpacker/solo traveler.)
The bag always lays flat against your bag because of it's structured back panel, which helps you not to slouch.
The straps are also padded and heavy-duty, so it's easier to carry and doesn't feel flimsy on your back.
Versatility
One of the final features I love about this camera backpack is that it's so much more than a camera backpack.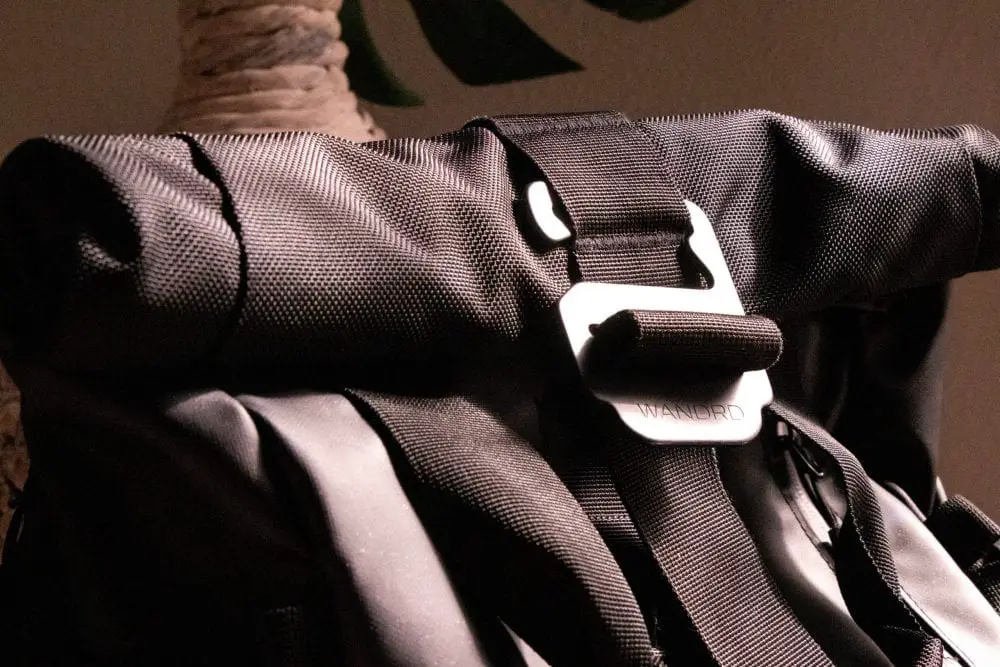 The expandable top gives you a huge amount of space if you unroll it all the way. This leaves you so much storage for things like clothes if you're packing light for a weekend trip or backpacking. It's perfect for holding gear and other essentials.
The double laptop sleeve on the inside of the back panel makes for effortless storage. It's also easily accessible for times like security checkpoints at airports.
---
Overall Thoughts – Is it Worth the Money?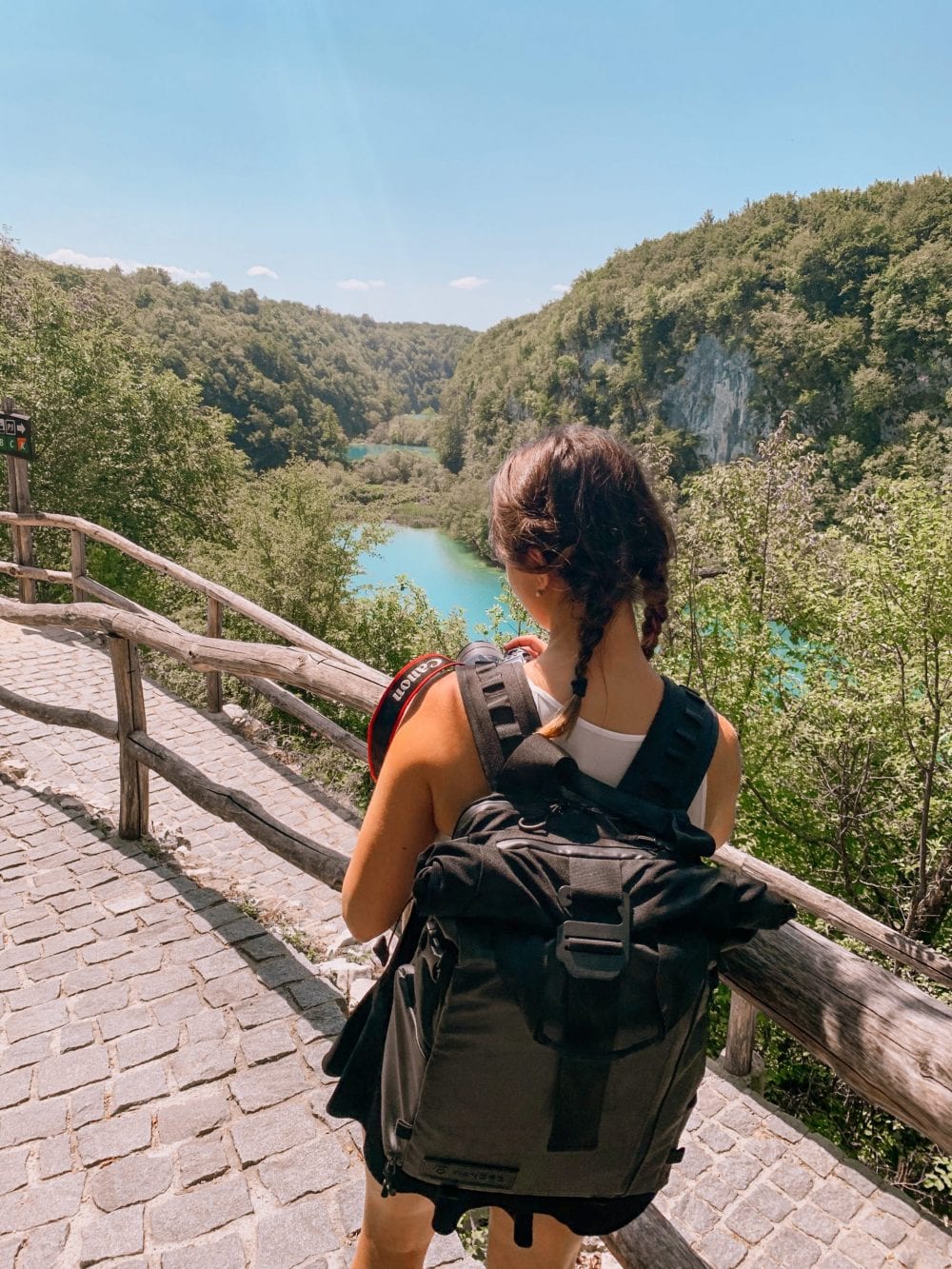 I think I've raved enough about this bag already, but it's because I truly love it.
You'll probably already know my thoughts on this question, which are, yes I do think it's worth the money.
I really believe in price per wear, and although the bag is an initial expense, I've used it countless times to make it worth the purchase. Plus I know it will last me for years to come.
It's everything you could want in a photography bag, in my opinion – the storage, the style, the comfort, and the durability.
If I had to say any cons, I would say that the bag can get heavy and can feel quite large (for my size). Therefore if I'm traveling and not wanting to carry my backpack for a day out in the city, sometimes I opt for a smaller bag or not to bring my camera.
However, I would never travel without this bag again. It's worth the coin and has made my life as a photographer and traveler so much better!
What do you look for in a travel camera backpack/bag? Do you have a favorite or have you tried WANDRD?
Pin this post to save it!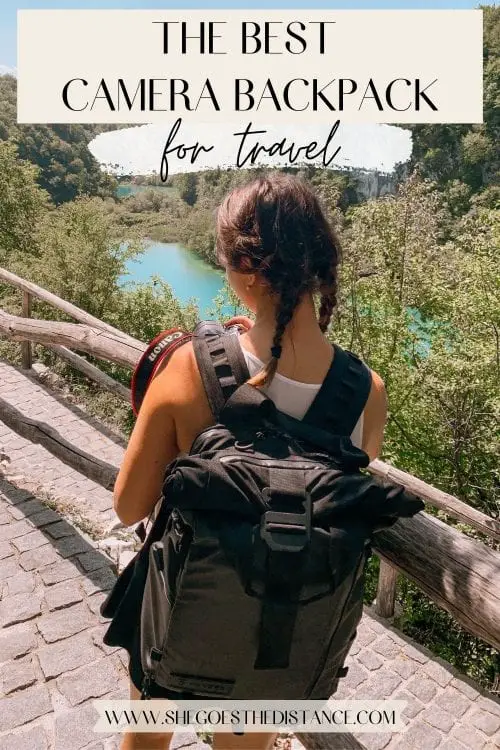 I know this type of post is new for me (never done a review before,) but I hope it was helpful.
I also hope I can continue to share products that I love and believe in to help you guys find the best stuff for traveling!
XOXO
Michela