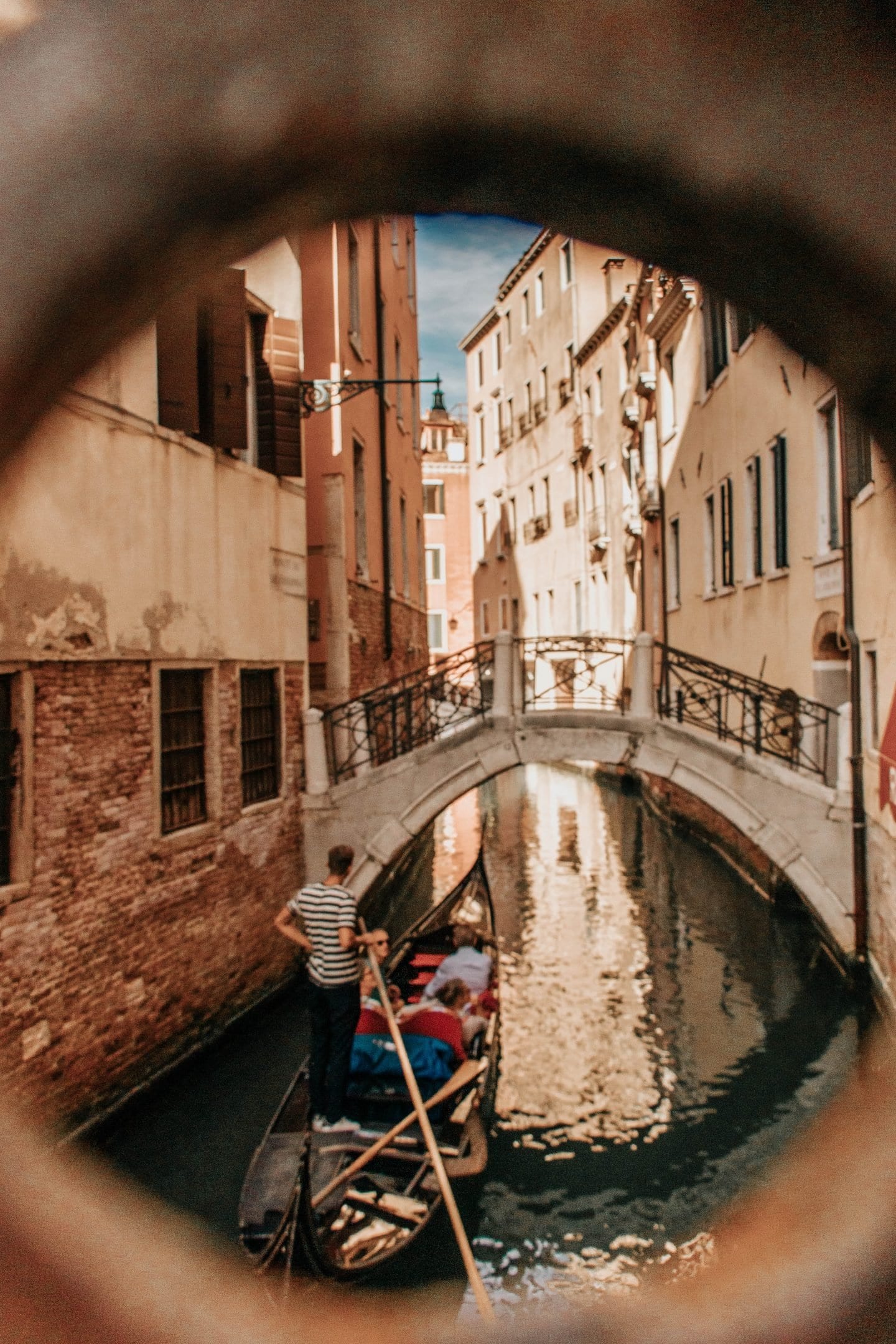 Last Updated on February 23, 2022
In one of the most popular destinations in the world, you would think everything has been seen and done and there's not much more to discover beyond the touristy things. Luckily, Venice, Italy still holds secrets in its alleyways to unique things to do and places to see. Of course, visit the famous and beautiful spots Venice has to offer, but spice up your travel plans and dig into your explorer side by experiencing these ten unusual things to do in Venice.
Venice is much more than the main San Marco neighborhood hosting its rich history and famous world-recognized architectural wonders.
Over one hundred islands make up the central and outlying areas of Venice, built upon 60 foot posts beneath the surface of the sea. Venice's canals are a winding adventure in themselves – beyond San Marco, you'll find the honest and authentic Venice.
No matter what neighborhood you are in, there are unique things to do in each of them that are less notable than Venice's main attractions. If you're looking to go off-the-beaten path, consider adding one – or a few – of these unusual things to do in Venice to your trip plans and pack along the travel tips sprinkled throughout this post.
Unusual Things to Do in Venice
When I say unusual things to do in Venice, I don't necessarily mean they are strange or completely out of the ordinary. But they are what an average visitor wouldn't know about and would probably skip because they are not the famous sites!
I wanted to offer suggestions as to what could spice up your itinerary and allow you to dive deeper into Venice, beyond the beautiful but very touristy areas like Piazza San Marco or the Rialto Bridge.
I hope you find one or two to add to your bucket list!
---
The Royal Gardens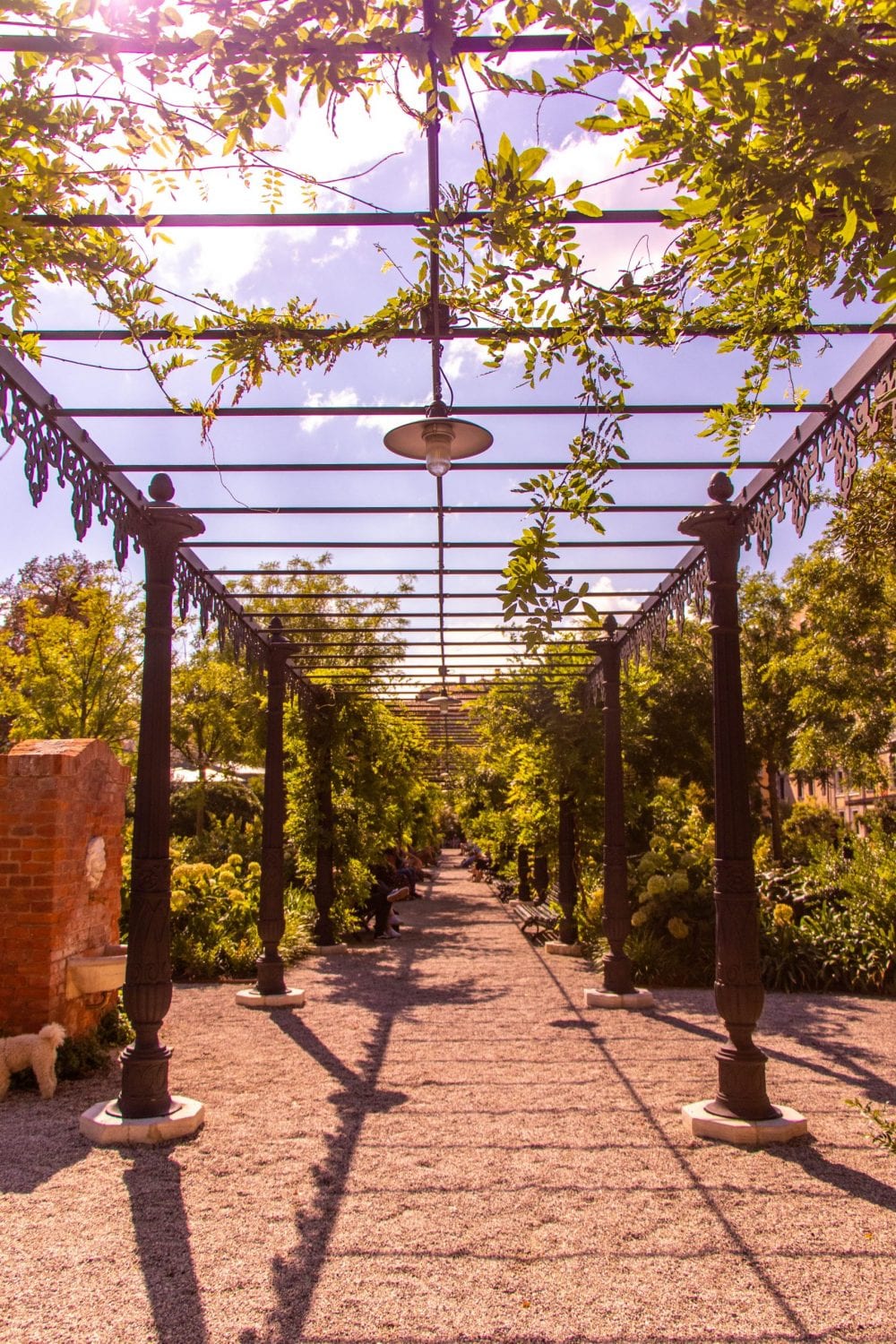 When you think of Venice, you may just think of the beautiful stone buildings growing out of the water, but there's more than that growing on these islands!
The Venice Royal Gardens are actually right in the middle of the action. They are just steps away from Piazza San Marco, along the Riva degli Schiavoni lined with gondolas on the Venetian lagoon. Visiting is free and it's a beautiful spot to rest during your busy itinerary.
These botanical gardens have a long history, dating back to 1807 with a reform decree from Napoleon. Its uses and designs have changed throughout the past 200 years and you can read more about its fascinating history on the gardens' website.
Not to mention, you get a sweet peek at St. Mark's Bell Tower from beyond the botanicals.
Because it's free, it's one of my recommendations for visiting Venice on a budget.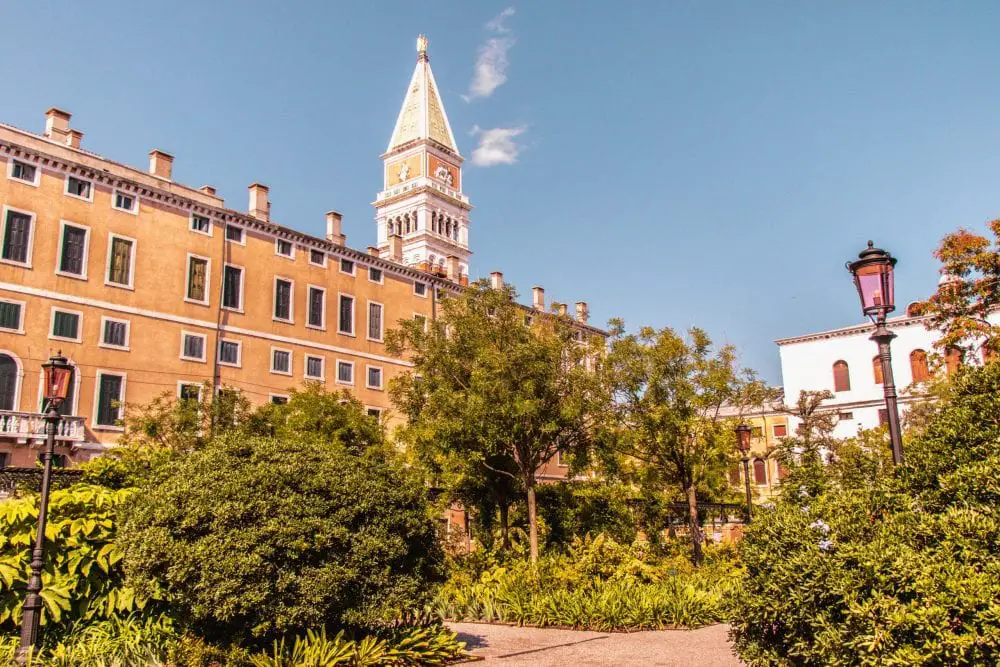 ---
Terrace at T Fondaco dei Tedeschi
I have to mention this second because I am still so sad I was not able to see this in Venice!
But, I want you to know about it so you have the opportunity! T Fondaco dei Tedeschi is a luxury department store and you'll be gawking at the indoor architecture. However, I came here to be able to visit their rooftop terrace and take in a birds-eye view of Venice!
The real story is it was raining tons the day that I had the reservation, so the terrace was closed (sorry for no pictures of the view!)
The best part about it is that the terrace is free to visit. You just need to make a reservation beforehand!
---
Rialto Market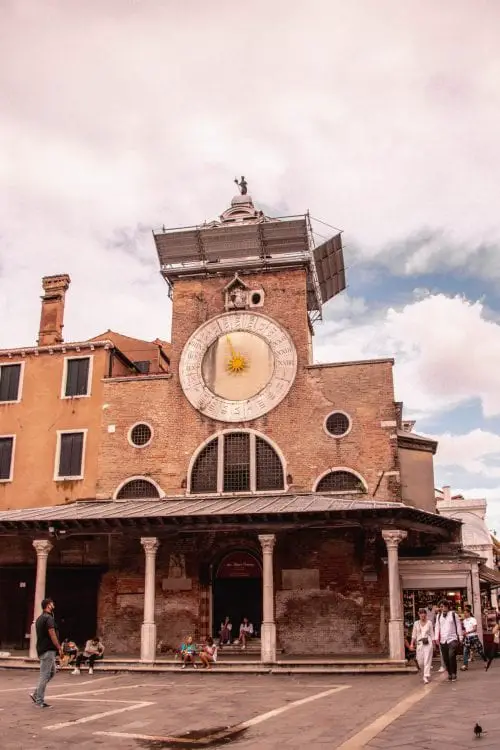 Alright, I have to include one more Venice attraction that I personally missed because my overnight trip to Venice left me in the city on a Monday morning. Unfortunately, the Rialto Market is closed on Mondays!
You can still walk under the porticos of the archaic buildings where the Rialto Market is held, along the canal and right under the shadow of the famous Rialto Bridge.
The Rialto Market is mainly a fish market featuring a diverse array of seafood pulled from the Adriatic right off of Venice's coast.
Fresh fruit and vegetable stalls are also a part of the market.
I always love visiting a city's market to get a peek into the social dynamics and cuisine culture. You always get a feel for the energy of the locals that make a place like Venice so special.
One of the other cool things you can do is take a guided tour through the market and get insider knowledge on Venice food culture!
---
Giudecca & Dorsoduro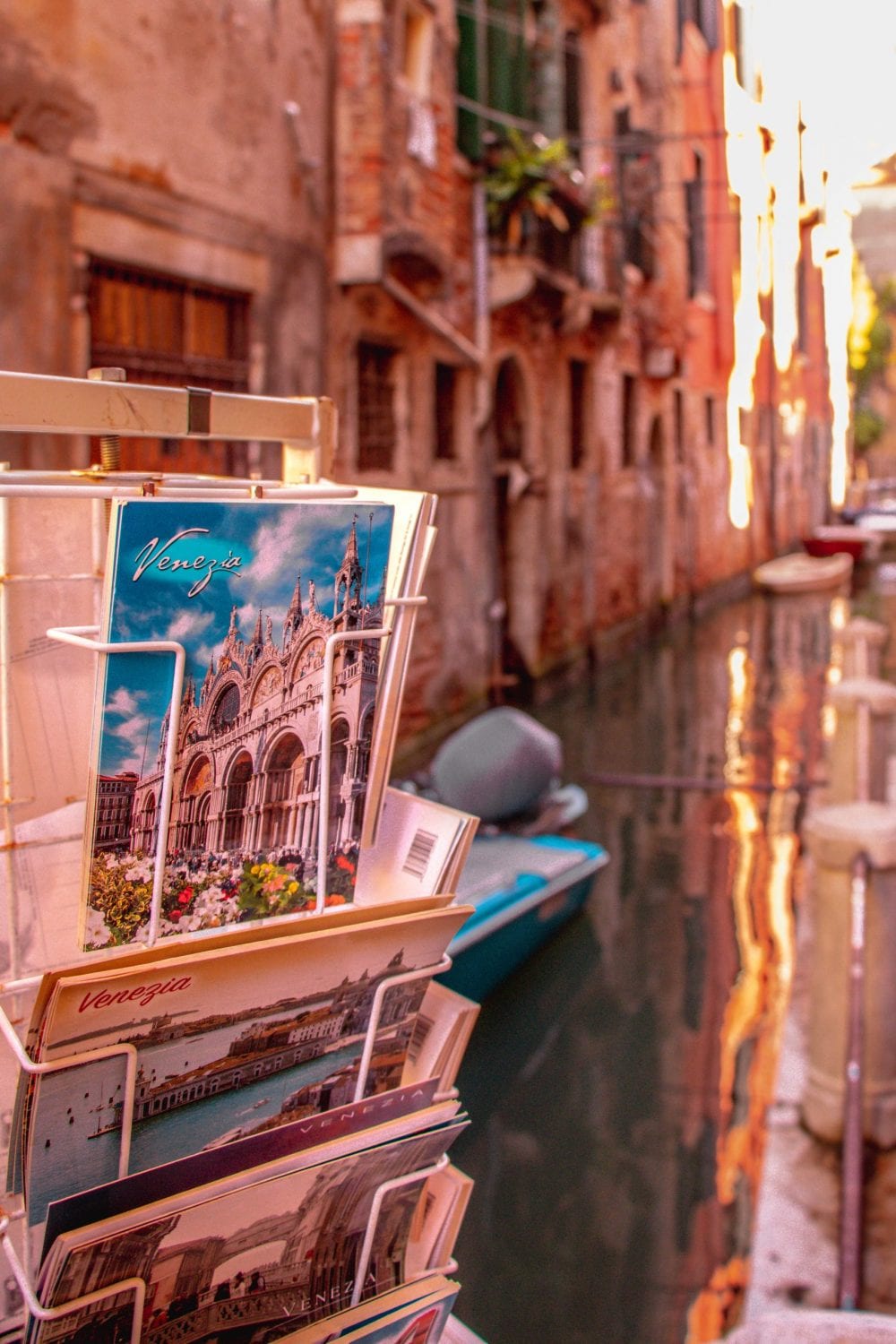 These neighborhoods may or may not be unusual things to do in Venice. It just kind of depends how much you explore because you could easily stroll into one of them without even knowing while getting lost on Venice's narrow streets!
Giudecca is one of the main islands of Venice, but it's not where the tourists go. If you want to enjoy a relaxed version of Venice, it is perfect for you.
To be fair, you can't actually just stroll into Giudecca from an area like San Marco or Dorsoduro because of the canals. But, it's only a 3 minute vaporetto ride.
Giudecca's name actually would indicate that it is an area of Jewish population origins, but in reality, the neighborhood of Canareggio is the only known historically ghetto area in Venice.
Dorsoduro is a laidback neighborhood of Venice but still well within walking distance of the bustle on the main island, connected easily by bridges. Here you will find authentic restaurants that aren't trying to upsell you like those in San Marco, like Trattoria Ai Cugnai.
In Dorsoduro, you'll be near museums like the Accademmia as well as the Basilica di Santa Maria della Salute and the San Trovaso church.
In addition, it's a beautiful area to stay in while you are in Venice. It's close to everything, but far enough away from the tourist bustle. It feels like you have Venice all to yourself.
I enjoyed my stay at Ca' San Vio, perched along a canal on a quiet street for a budget-friendly rate.
---
Churches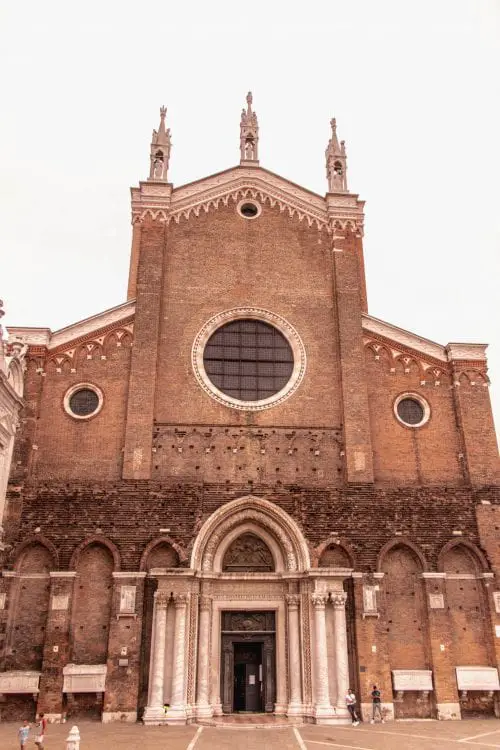 Walking around Venice, you'll find something unexpected around every corner. Your excitement builds as you traverse through narrow alleys until the light opens up and you've found yourself in a new piazza.
In many of these plazas are churches sporting beautiful facades. You don't know the names of them, but you're in awe that it's Venezia's version of a normal church!
You can feel the history oozing out of these pious places of worship and are allowed to enter (most of them, that is.)
One church you should see is San Zaccaria near Piazza San Marco. The rounded, white stone facade is incredibly unique and it's not far from main areas in Venice.
Just remember, if you are going to enter, to wear clothing that covers your knees and shoulders, or have a shawl or scarf on hand to cover yourself.
---
Cultural Excursion
Part of what makes Venice such an exciting destination is the allure of discovering. When you walk through the covered alleys, you feel like you're the first person to find those hidden gem spots in every nook.
So, I do believe much of your Venice trip can and should be spent wandering on your own.
However, Venice has some unique cultural traditions to learn about that merit the consideration of booking an experience to dive deeper into.
These traditions can span from mask-making for Carnevale to glass blowing in Murano to eating cichetti on a Venetian food tour.
Some of my favorite websites to book budget-friendly and unique experiences are Culture Trip, AirBnB, and Walks of Italy.
---
Scala dei Contarini di Bovolo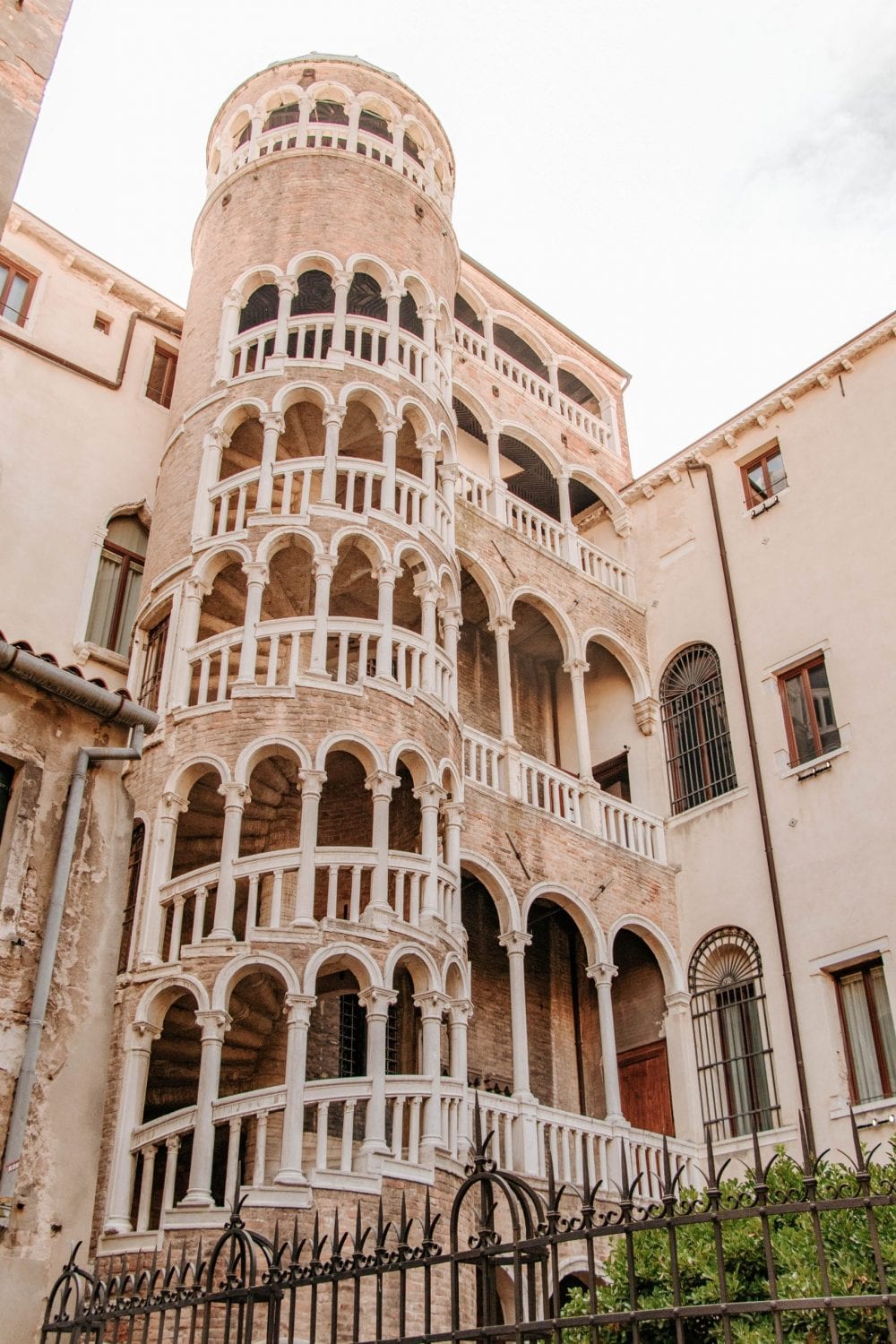 The grand staircase of Scala dei Contarini di Bovolo is an ornate architectural beauty. You can discover this unique building from below and above – just make sure you have a reservation first.
Once you have a reservation through their website, you can go up the staircase and take in a beautiful view of the city.
This is also a stunning photo spot in Venice!
Visit the Nearby Islands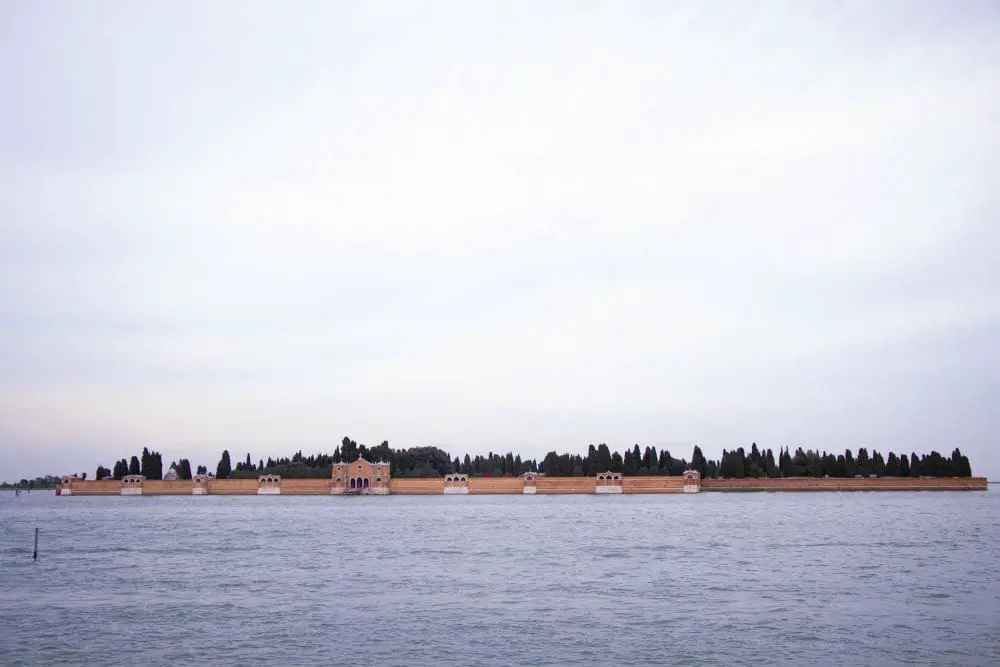 Beyond the main islands that make up the city of Venice float other islands with their own rich culture and history.
The island pictured above is Isola di San Michele and it is actually a cemetery still in use today after becoming one in the early 1800s. While you probably won't visit it, it's incredible to think about and see from a distance!
There are more famous islands like Murano and Burano that attract anyone willing to take a 30 minute vaporetto ride.
Or you could book a tour with experiences included to get the most out of your visit!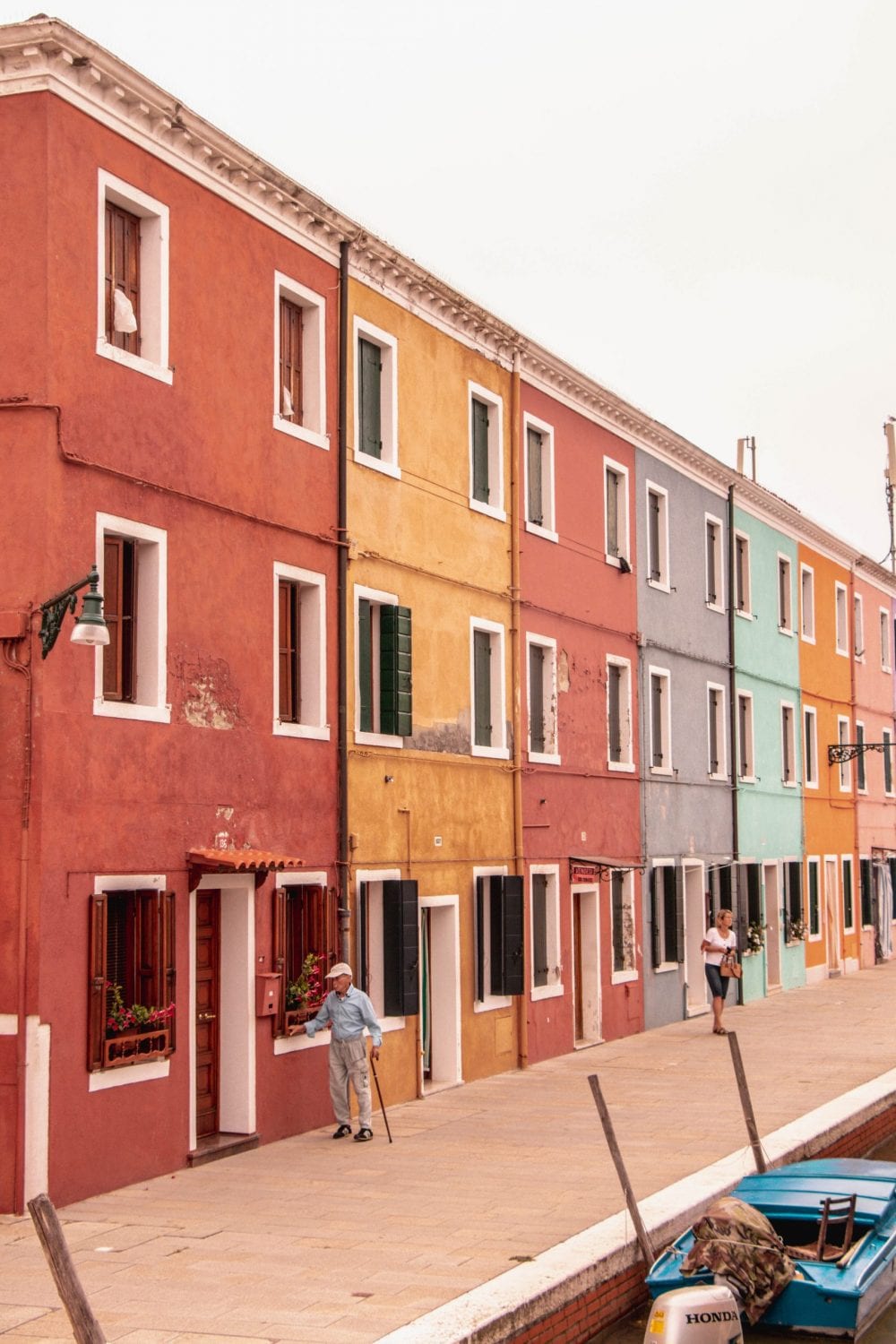 Burano, a fishing village, has become known for its vibrantly colored houses. Or head to nearby Murano, as previously mentioned, famous for its handmade glass-blowing manufacturing. Murano glass is a sought-after souvenir!
Torcello is a less visited island, as it's quite small, but it has its own allure. Its cathedral is the oldest building still standing in Venice, constructed in 638 AD.
If you're up for a unique adventure, you could visit one of Venice's abandoned islands. For example, the island of Lazzaretto Nuovo was used centuries ago as a center to inspect objects suspected to be infected with the Black Plague.
You can take a few hours out of one day to visit the islands or spend the night for a quaint local experience.
---
Accademmia
You may find yourself completely enamored by the architecture and beauty of Venice that you don't want to be inside too much!
But if there's one museum you should visit, it's the Accademmia. It's an art gallery housing famous pre-19th century Venetian artworks.
The most famous of these are Leonardo Da Vinci's Vitruvian Man, but it's actually rarely displayed because of how sensitive the material is to light.
Perhaps you will get lucky and be able to see it!
---
San Giorgio Maggiore Campanile (Bell Tower)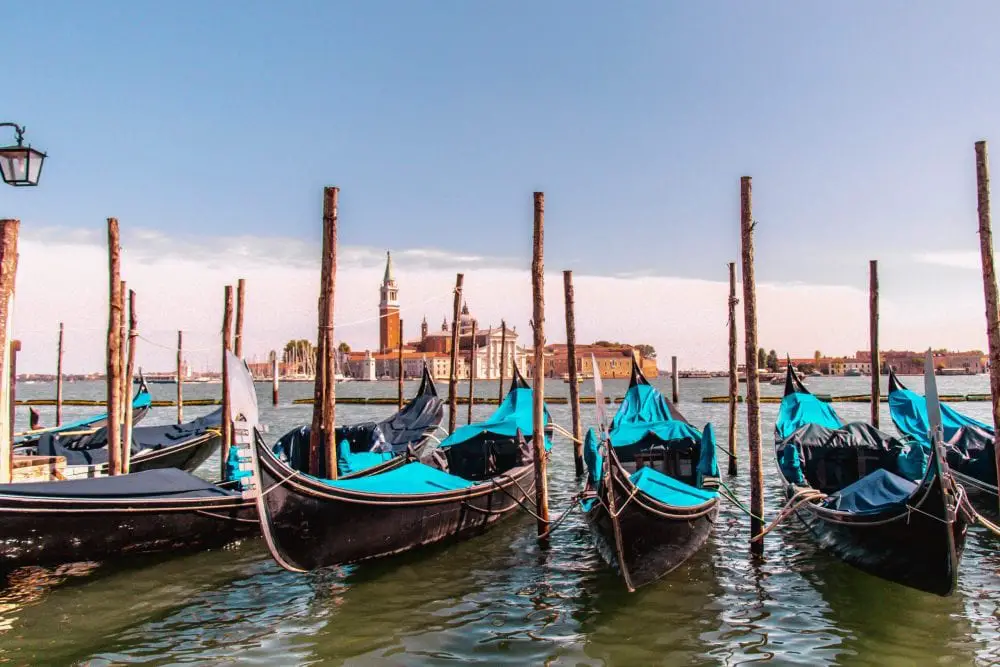 The last of all the unusual things to do in Venice is to visit the bell tower on St. George Island.
I say it's unusual because almost every tourist will opt to go to the top of the bell tower in Piazza San Marco, since it's the characteristic tower you see in any picture of Venice.
And while it's no doubt equally as beautiful, you will be stuck in long lines.
If waiting isn't your worry, then let me tell you the second thing I love about visiting the bell tower on San Giorgio Maggiore! At the top of this tower, you are able to see the whole picture of Venice.
You see the Doge's Palace, the tip of the Basilica, the Grand Canal, St. Mark's bell tower – the whole Venice skyline.
And for that reason, it's a unique thing to do in Venice that you just can't miss.
What of the unusual things to do in Venice intrigues you the most? Tell me in a comment!
Don't forget to save these ideas to Pinterest!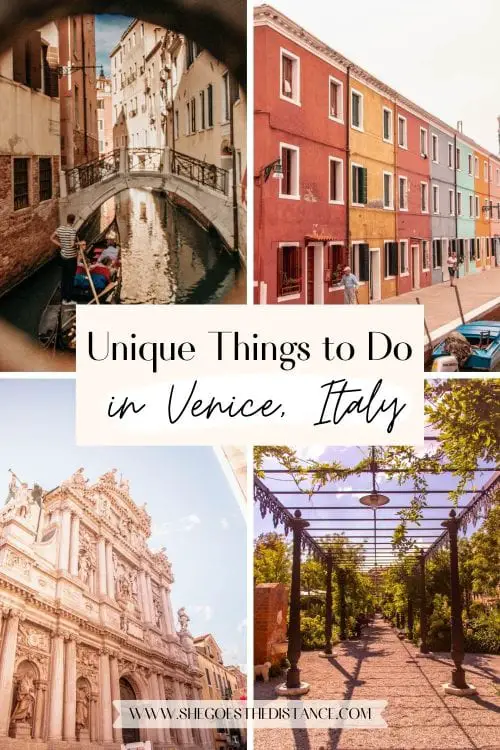 I hope you enjoyed diving into the off-the-beaten-path version of one of the most famous places in Italy and the world. By experiencing some of the unusual things to do in Venice, you feel like you're uncovering a hidden layer of the world-renowned city and having a little piece of it to yourself!
Never stop seeking inspiration and having the desire to try something new!
XOXO
Michela