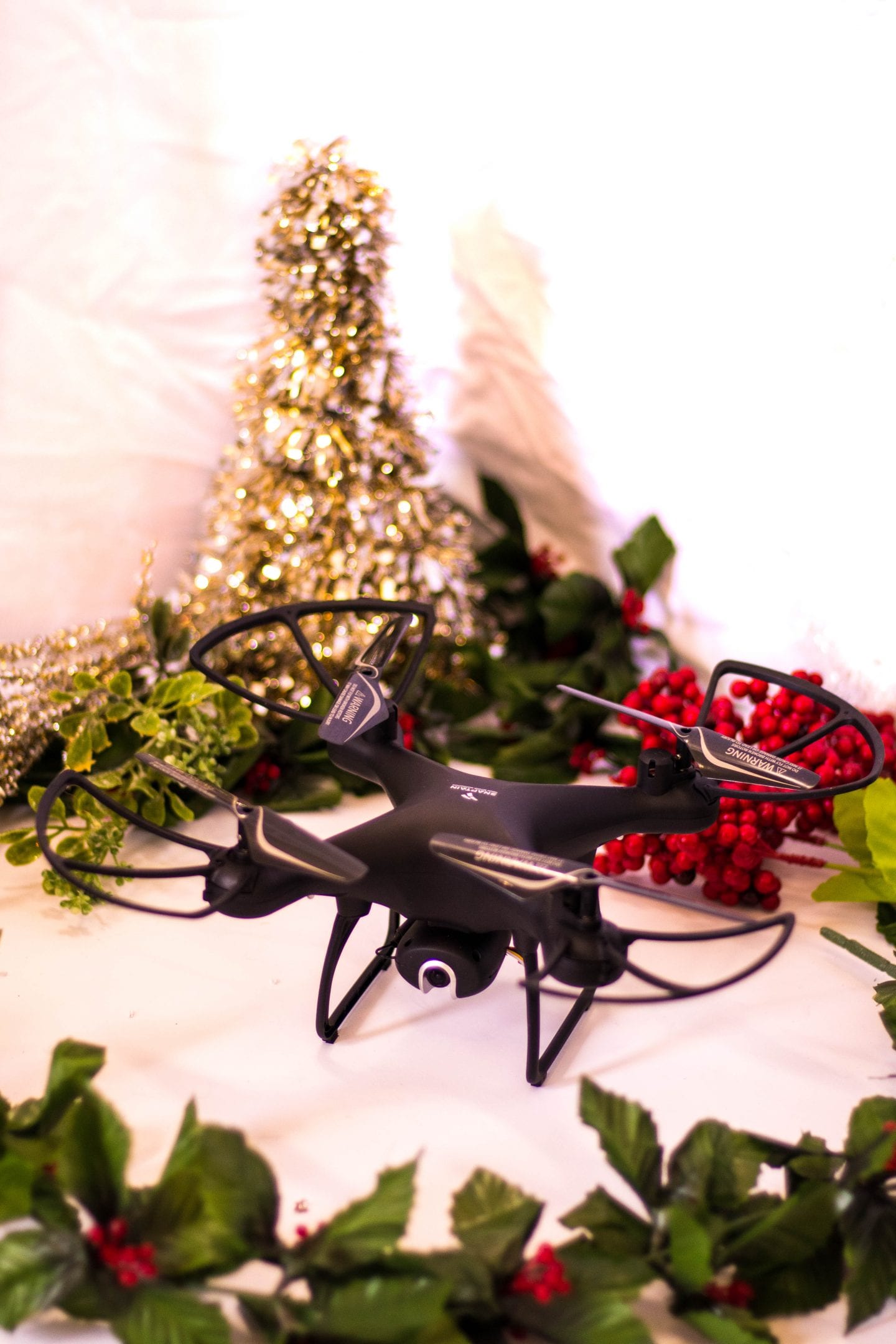 Last Updated on February 23, 2022
Yay! You have a new photographer in your life! Chances are, like me, they are so excited to start shooting and creating magic in their photos. For any time of year or any occasion, this list of budget gifts for new photographers covers the basic extras to help them pursue their passion for photography. Plus, since we are keeping it low cost, you can even opt for a few options to help them start building their kit!
From camera bags to lenses to drones, you may think that camera gear is always expensive and out of your gift budget. Think again!
I've rounded up my budget favorites (around $100 or less) so that you can gift the photographer in your life something they will actually use and love.
For more gift ideas on camera gear, you can read my travel photography gear essentials!
Some of these links are affiliate links. This means if you make a purchase through that link, I receive a small commission at no extra cost to you. Read my full disclosure!
---
Cameras for New Photographers
Maybe your new photographer doesn't know they are a new photographer yet!
If you're on the hunt for a good starter camera to gift them, these are the options I would recommend:
Canon EOS Rebel T7i $800 (Nikon equivalent is the D5600)
Canon 80d $1000 (Nikon equivalent is the D7200)
I have my experience with Canon cameras and I love them.
But I've also worked closely with Nikon users from my photography club in college and listed the equivalent models.
The Rebel series of Canon cameras are the beginner DSLRs that really make you feel like you're a photographer! If it's a first camera you're looking for, I recommend the Rebel series.
I currently shoot on a Canon 80d. This is a mid-range camera – definitely more expensive than the Rebel series, but not as expensive as full-frame cameras (which are the cream of the crop of DSLRs.)
Hopefully, if you're gifting a camera to your new photographer, that brief breakdown helps you lean towards one or the other.
Now let's get into the budget gifts for new photographers – the accessories!
---
10 Budget Gifts for New Photographers
Camera Bag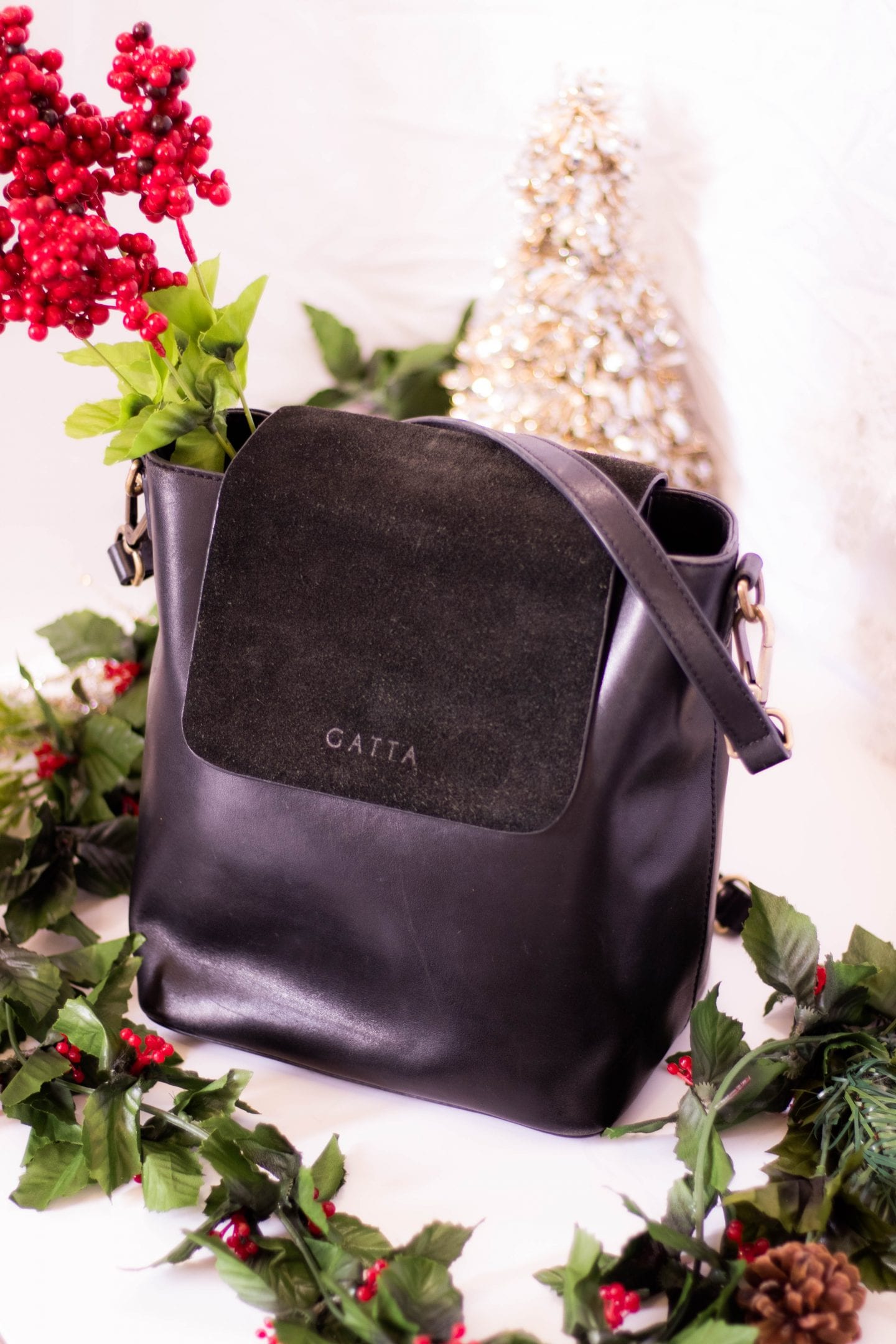 The kit camera bag for a starter camera is not bad, but it's typically not the most comfortable nor is it the most fashionable.
You definitely don't want to skip quality on a camera bag, since it's protecting your pricey equipment. The most expensive items on this list are these camera bags I'm mentioning, both options a little over $100.
This actually isn't very expensive compared to some excellent quality camera bags on the market (including my favorite, the WANDRD bag!)
If you're on the hunt for a stylish camera bag, I recommend Gatta.
Gatta camera bags are so cute. They are definitely more feminine if that's what you're looking for.
I love this bag for its stylish design, leather, and the plush inside that protects the equipment so well.
Gatta bags however are not very large, which makes it a nice everyday bag. This could be great for a new photographer since they probably won't have a ton of gear yet!
If you're looking for something less feminine but a good quality bag on a budget, I recommend PacSafe Anti-Theft Camera Bag.
For a complete list of recommendations for female photographers, check out my favorite camera bags for women.
Personalized Camera Strap
While the camera strap that comes with the camera is completely functional, it's not always the cutest! A sweet gift for your photographer could be a patterned or personalized camera strap.
Etsy has many options for camera straps and is my go-to spot for something unique.
Prime Lens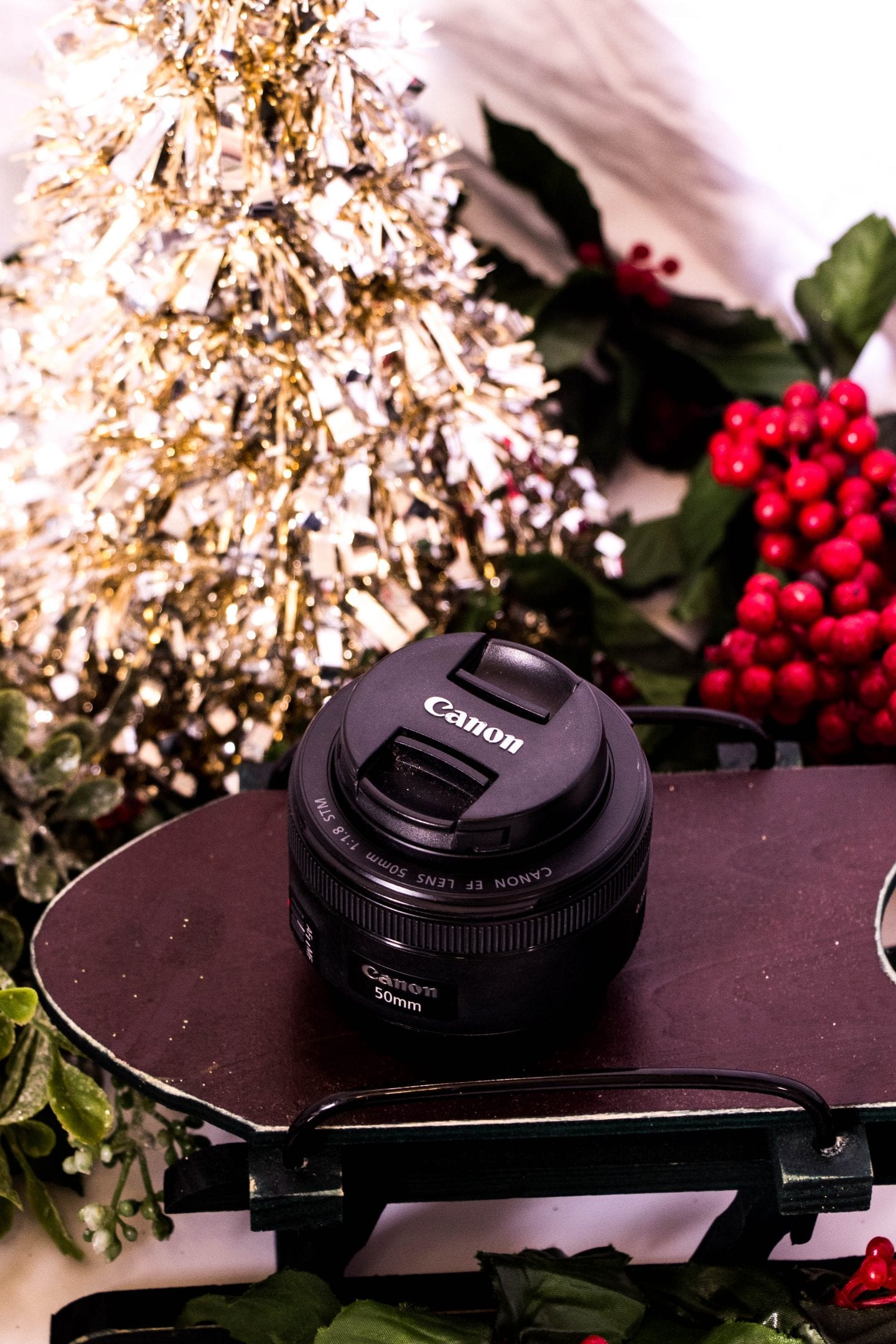 There may be nothing that excites any photographer more than a new lens to play with! And yes while many are very expensive, there is one that belongs on this list of budget gifts for new photographers for its price point and its quality.
A fantastic lens frequently recommended as a starter lens in the photography community is the 50mm 1.8.
Since the aperture is so low (1.8), it has the capability to create beautiful creamy backgrounds when shooting other people.
The important part is that it's a prime lens, providing a different look to photos than a standard zoom lens. This means more practice with new styles for your photographer!
Drone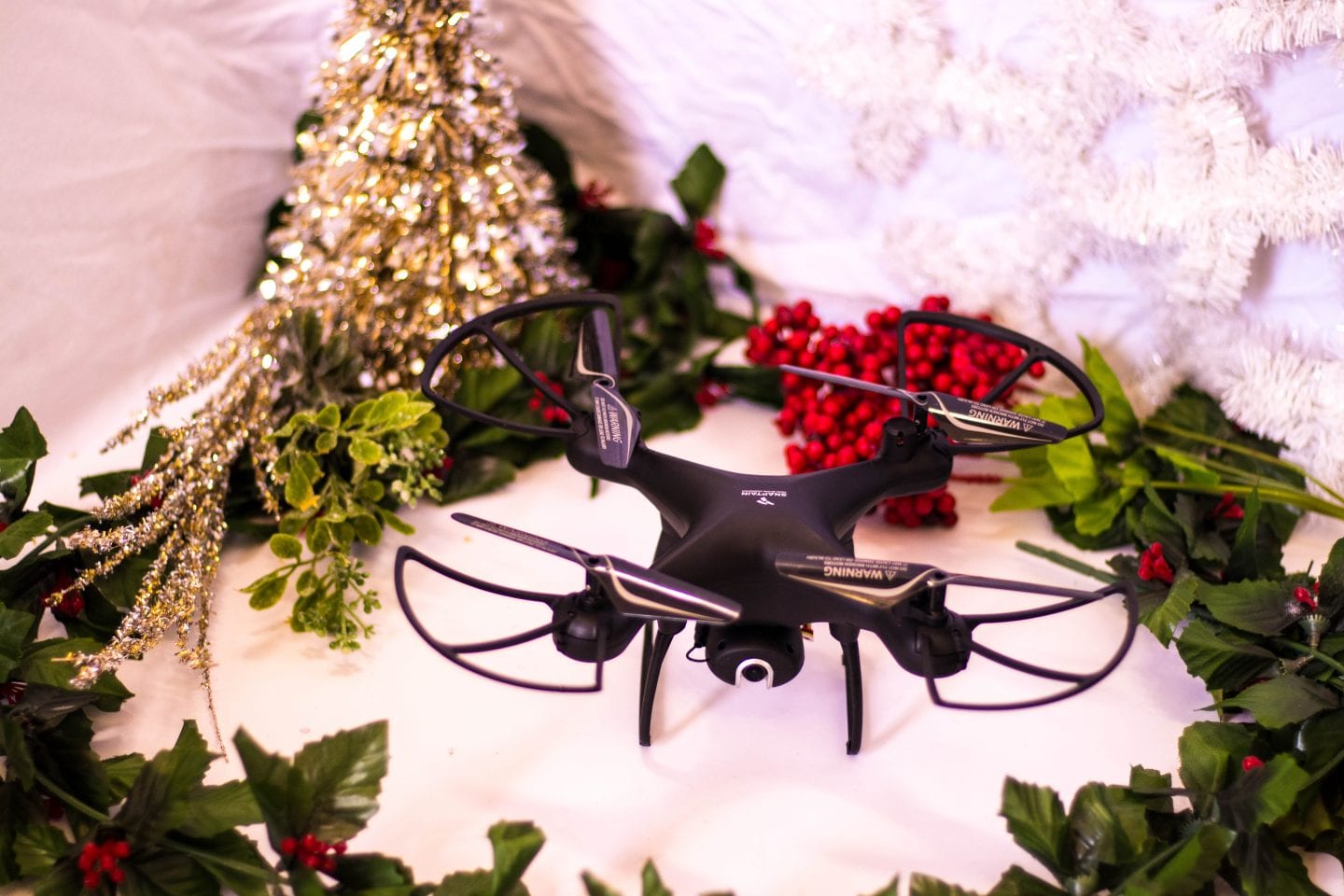 I have always been obsessed with photos and videos taken from drones but found them too expensive for me to invest in soon.
I recently received the Snaptain SP650 Drone as a gift for my birthday and I have been loving it!
It's at a budget price point compared to most drones (less than $100 on sale currently) yet is still of great quality for what is a starter drone.
A drone is a gift any photographer will love and appreciate because it's a whole new tool to practice their craft and diversify their talents!
Plus, you can use the code 'SHEGOES' for a 10% discount!
Basic Tripod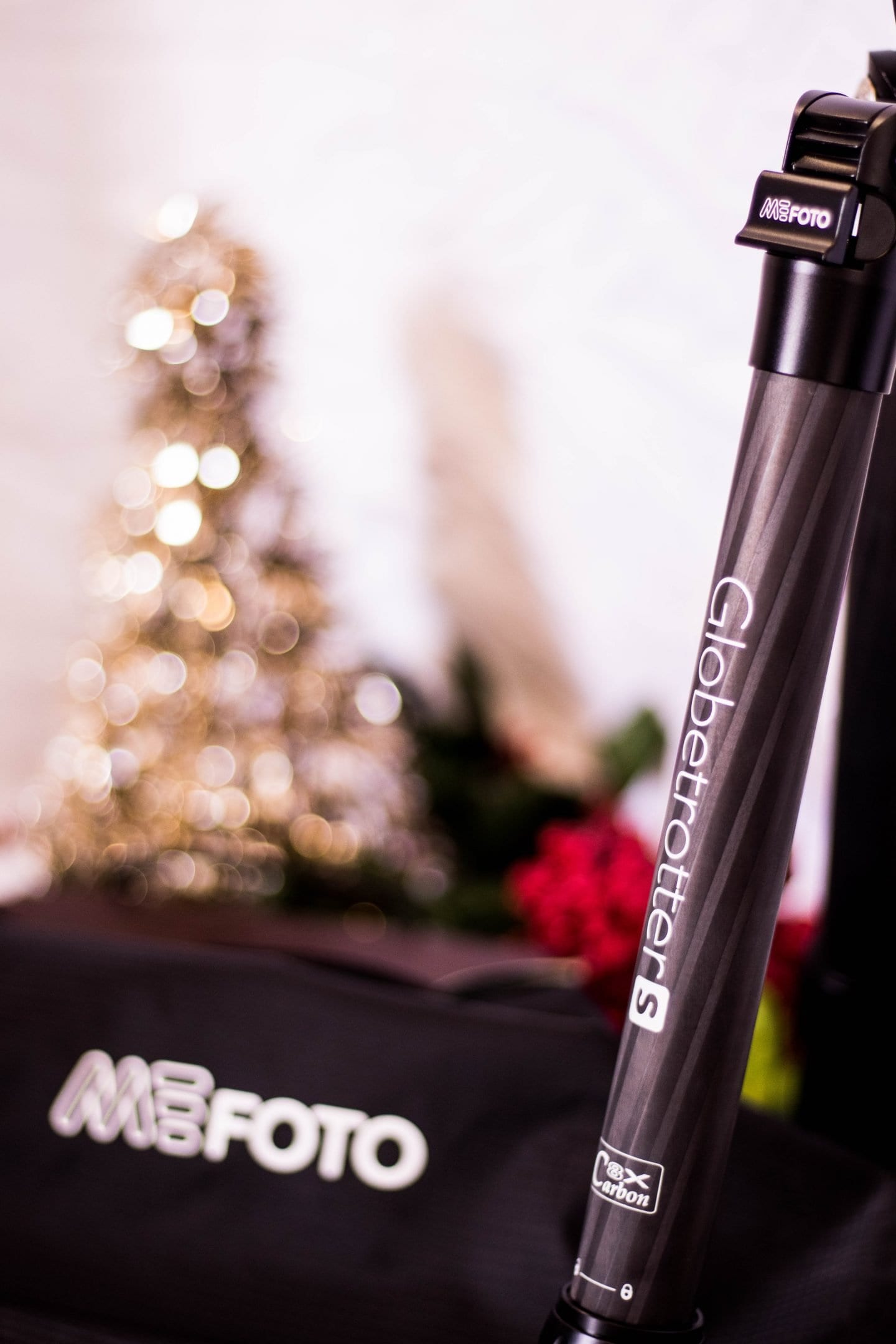 There are 3 typical materials for tripods – aluminum, metal, and carbon fiber.
The price of the tripod depends a lot on the material quality. My favorite is the MeFoto Globetrotter S Carbon Fiber, but that tripod is also 300 dollars. Yikes!
A great budget option is the Manfrotto brand, which has multiple options for tripods around the 60 dollar range.
Or you can still opt for the MeFoto brand that I trust and love, with their aluminum travel tripod at around $100.
Camera Remote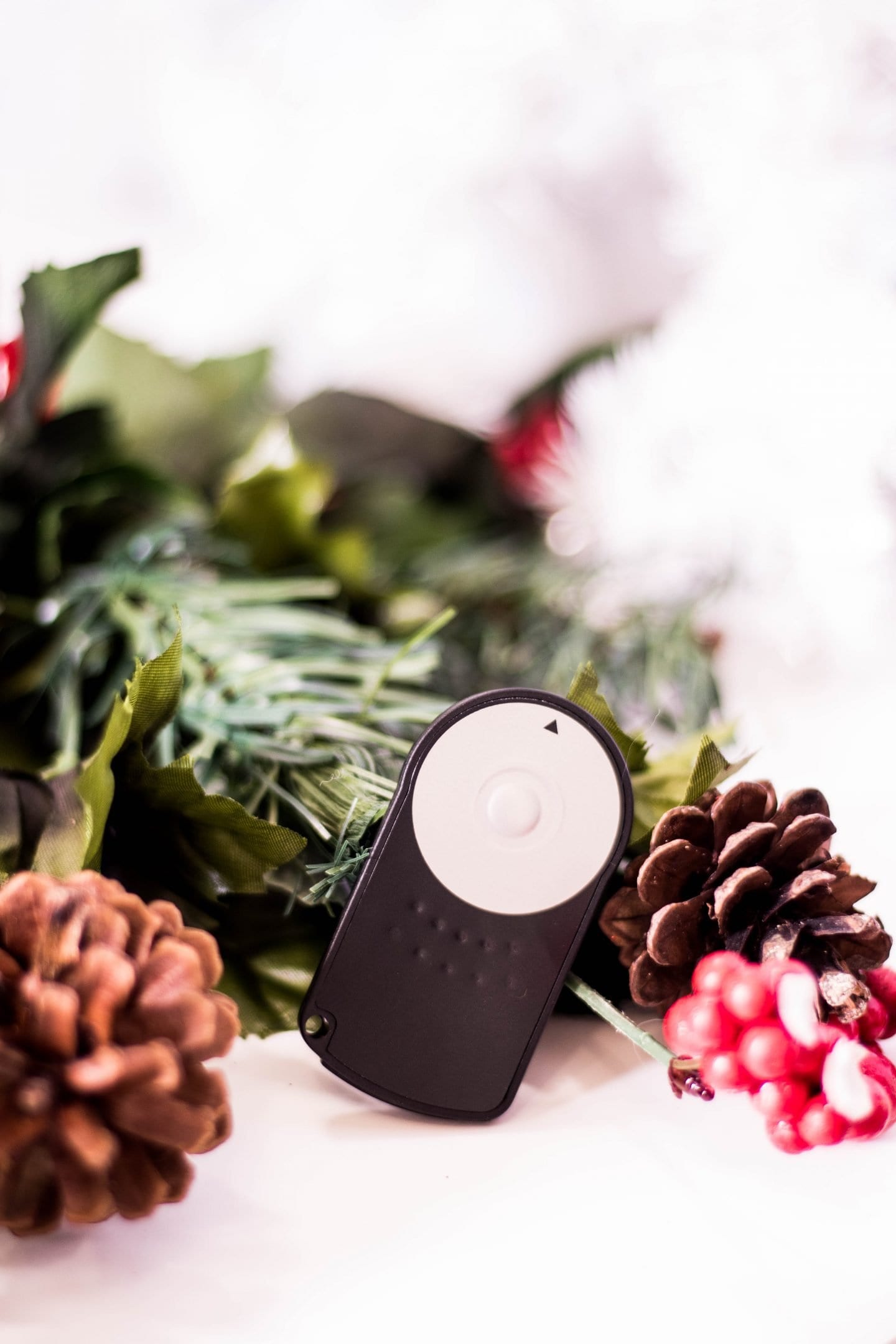 A lovely low-budget tool to gift to your new photographer is a camera remote.
Camera remotes allow them to control when the camera takes a picture from a distance or for more stability.
That makes it an ideal tool if they're taking pictures of themselves or if they want to experiment with genres of photography, like astrophotography or night photography, where the camera needs to stay stable.
SD to iPhone Adapter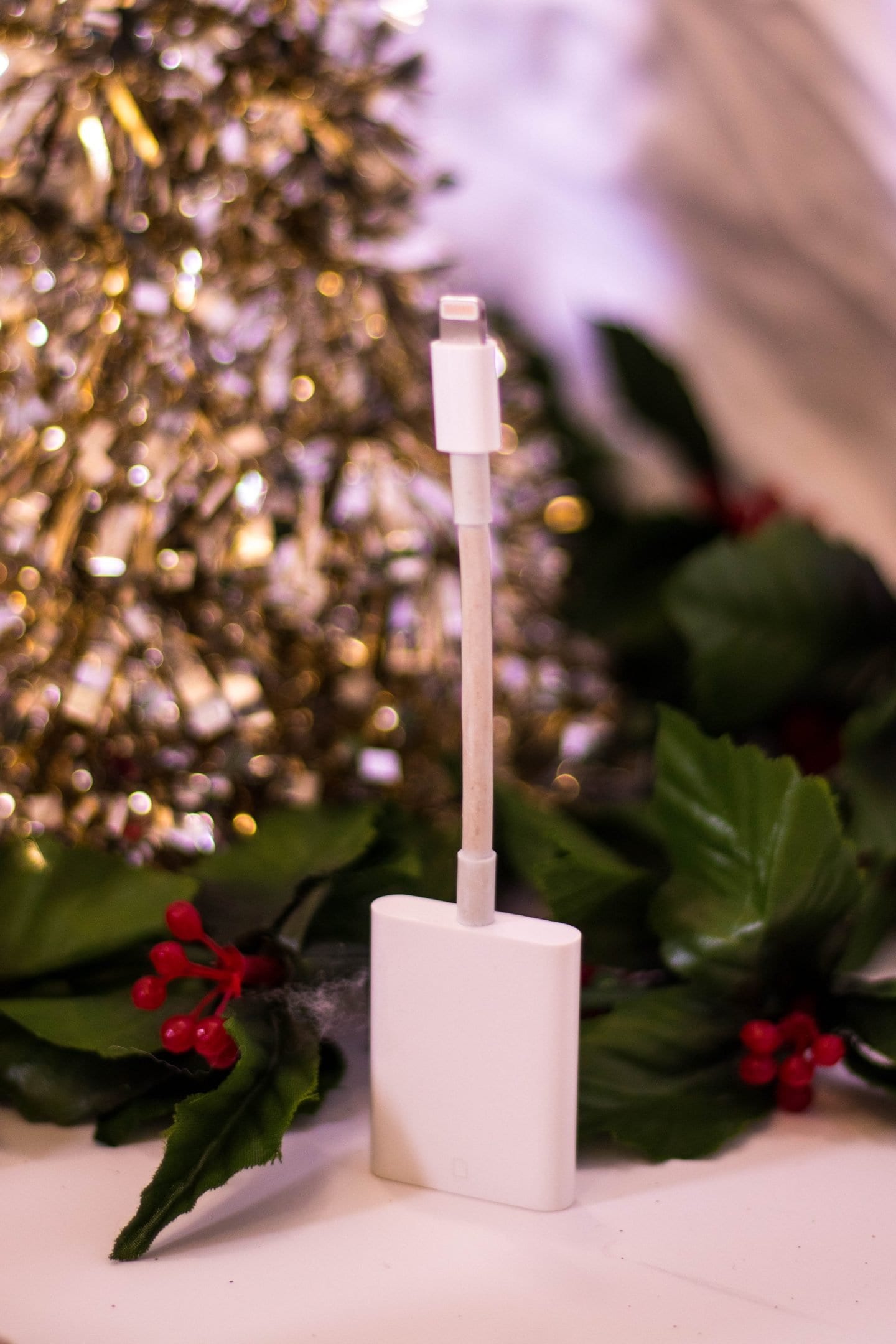 This is one of my favorite tools I have on hand that has made my life as a photographer easier!
The adapter allows you to take your SD card out of your camera, plug it into the adapter, and into the phone, and you can import your photos directly to your phone!
No computer middleman. It's fantastic for on the go importing and photo editing!
And for only $29, it's my favorite of all budget gifts for new photographers.
SD cards
A photographer could always use more SD cards. Their small size makes them perfect stocking stuffers!
Understanding the different levels of SD cards can be tricky.
The more expensive ones usually labeled "extreme" have to do with the speed in which they process the photo to the card.
My recommendation would be to go somewhere like Best Buy, which often has SD cards on sale during the holiday season!
And there you have it! The best gift ideas for the photographer in your life, on a budget!
Don't forget to save these ideas to your Pinterest!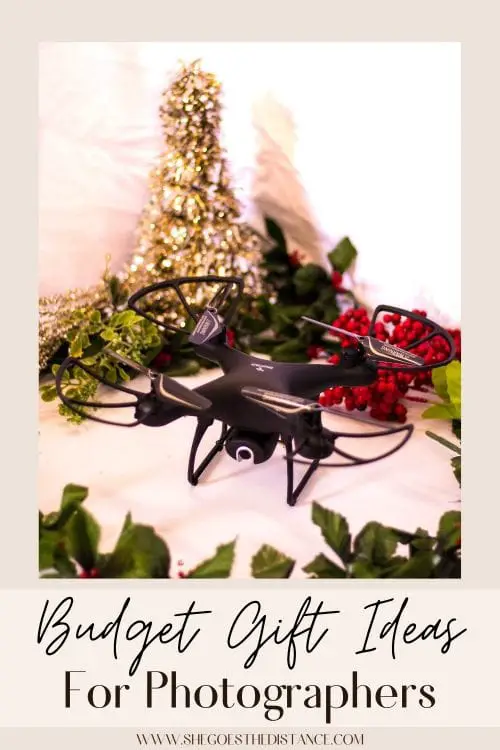 For more photography gift ideas, check out my travel camera gear essentials and my WANDRD Travel Camera Backpack review.
I hope you have a jolly time preparing for the holiday season!
XOXO
Michela