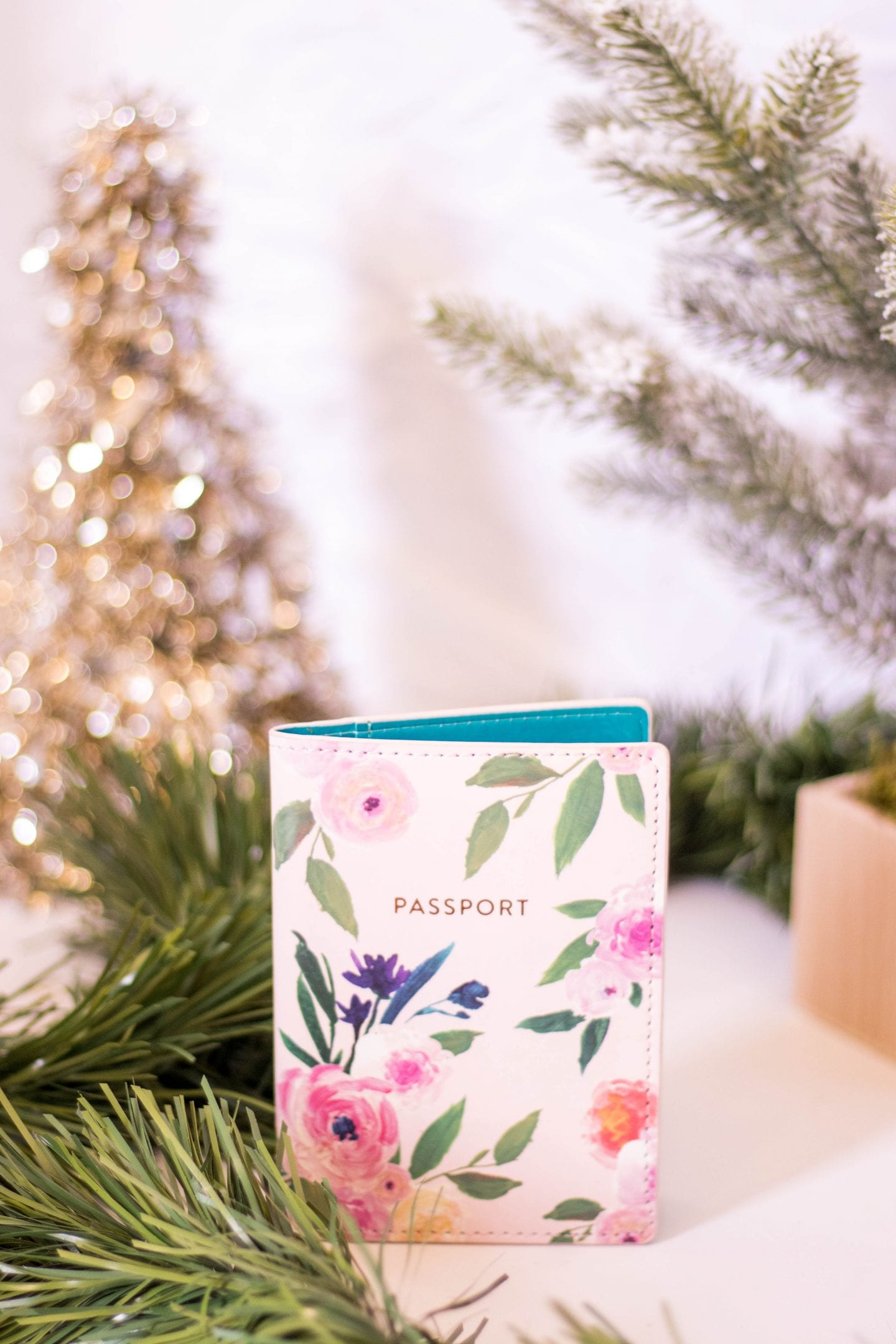 Last Updated on February 23, 2022
You've got a woman in your life who loves to travel – and you want to gift her something sweet! She will love anything on this list – from crafty, sentimental items to useful travel items she never knew she needed. Get ahead of your holiday shopping and gift your girl who loves to travel something she will really love with this list of the best gifts for female travelers.
In this gift guide, I've tried to keep almost every item budget-friendly. Plus, I've attempted tocover as many categories as possible within the travel realm.
As I mentioned, some gifts are more sentimental, others more practical. Some gift ideas are ready for you to click the link and buy. Others are more crafty and able to be personalized by you!
Some of these links are affiliate links. This means if you make a purchase through that link, I receive a small commission at no extra cost to you. Read my full disclosure!
1. Packing Cubes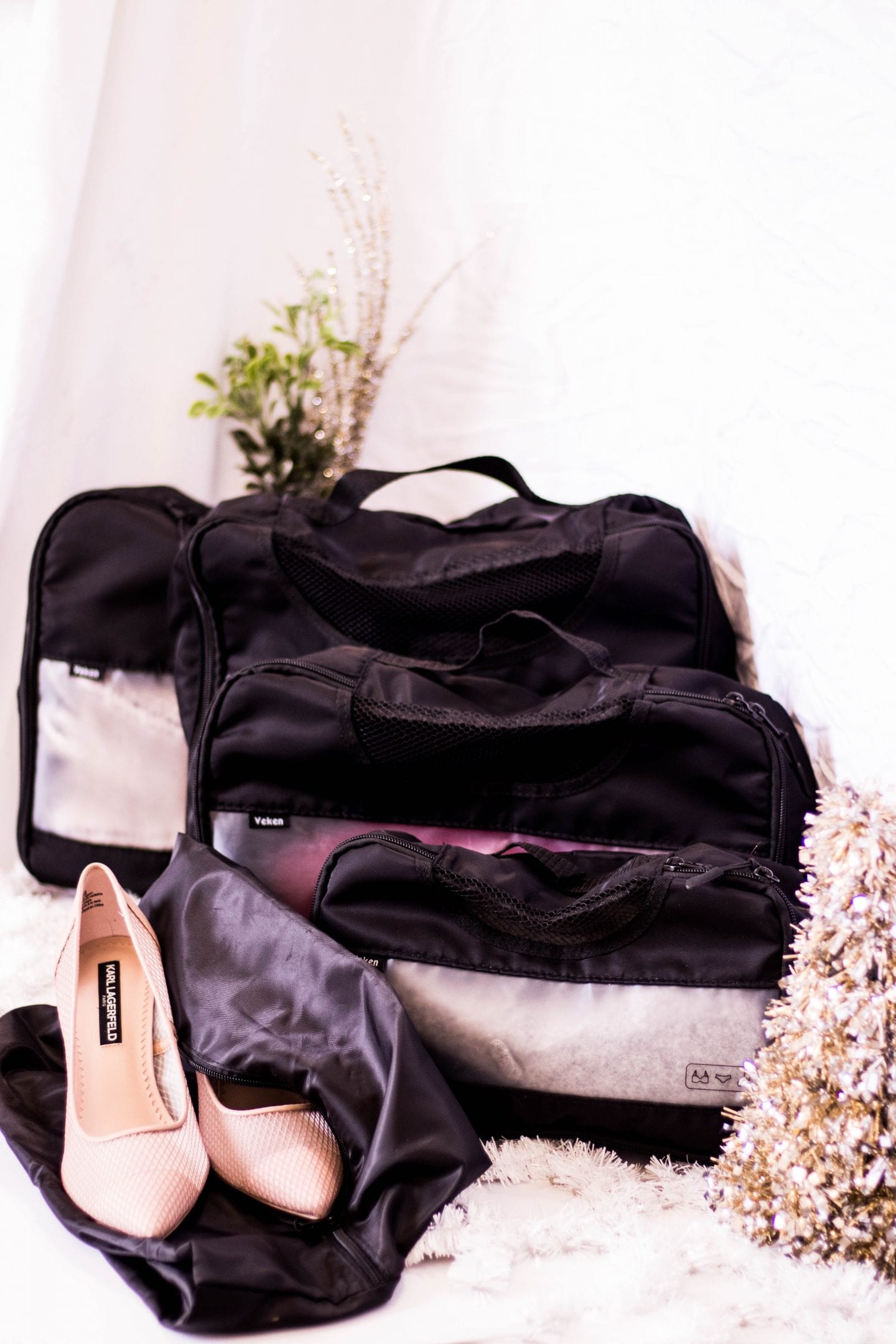 One of the best gifts I've ever received as a female traveler is these Veken Packing Cubes. For less than $20 on Amazon, these are a complete steal for any female traveler!
The packing cubes are made of a durable yet lightweight material and radically improve your ability to pack more into your suitcase and keep it neat while doing so.
The set comes with 4 different sized cubes, from small to extra-large, plus a shoe bag and a small laundry bag (which is more helpful to a frequent traveler than you think.)
Another something extra I loved is that the packing cubes came with a booklet on how to best fold your clothes! It seems silly, but it's actually incredible for saving space and keeping your clothes nice.
---
2. Cute Carry-On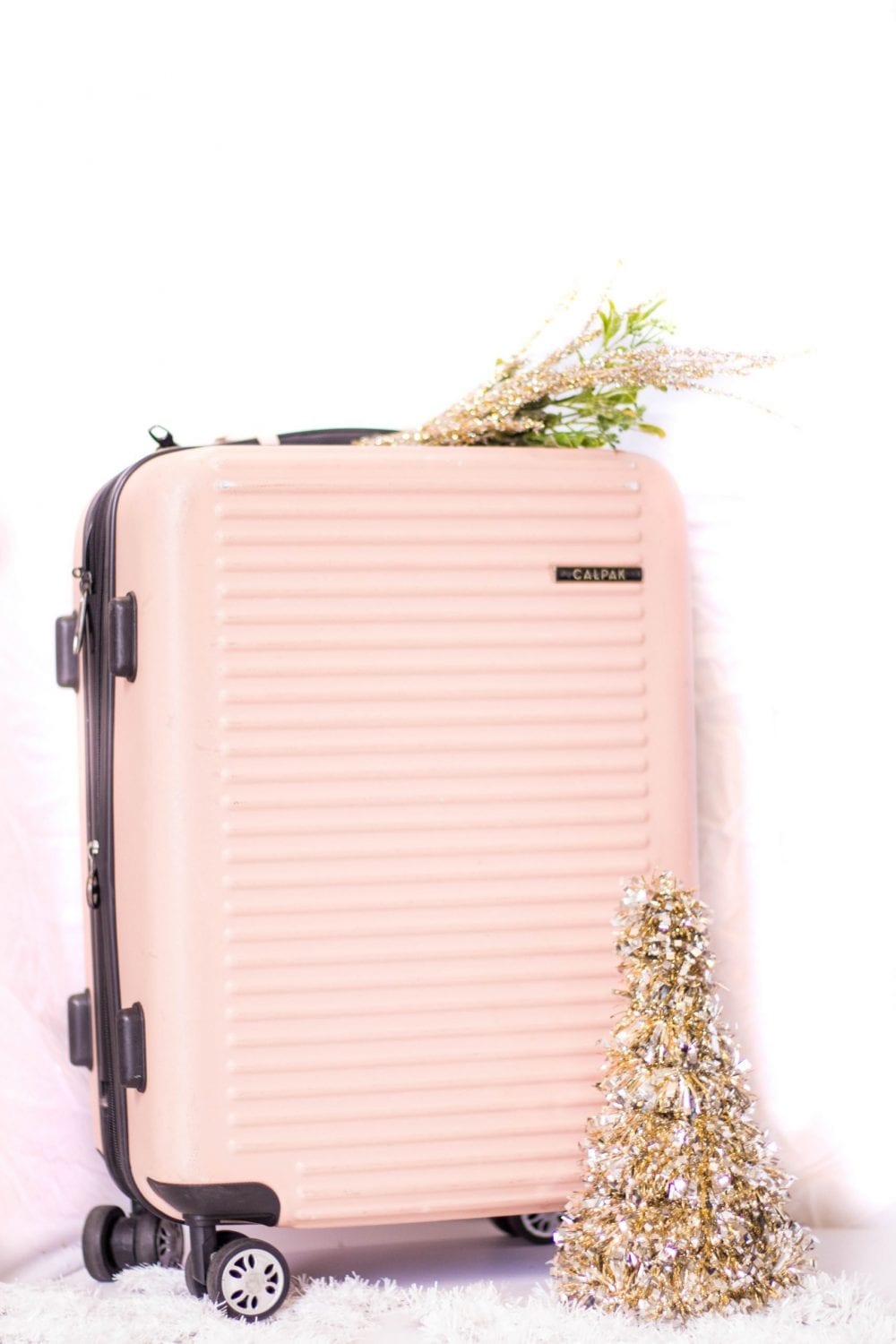 Luggage is a practical gift that any traveler needs & why not make it cute!
I rarely invest too much money in luggage, since travel takes its toll on a suitcase. I always go for the middle ground – something durable, but not necessarily luxury or mega-expensive.
One of my favorite stores to shop for affordable but still quality luggage is Marshall's or TJ Maxx since most of the items are still brand name, but at a discounted rate.
Pick a cute pattern or color – for me, it's my Calpak Pink Carry-On (which I got at Marshalls for a much-discounted price!)
---
3. A Weekender Duffel Bag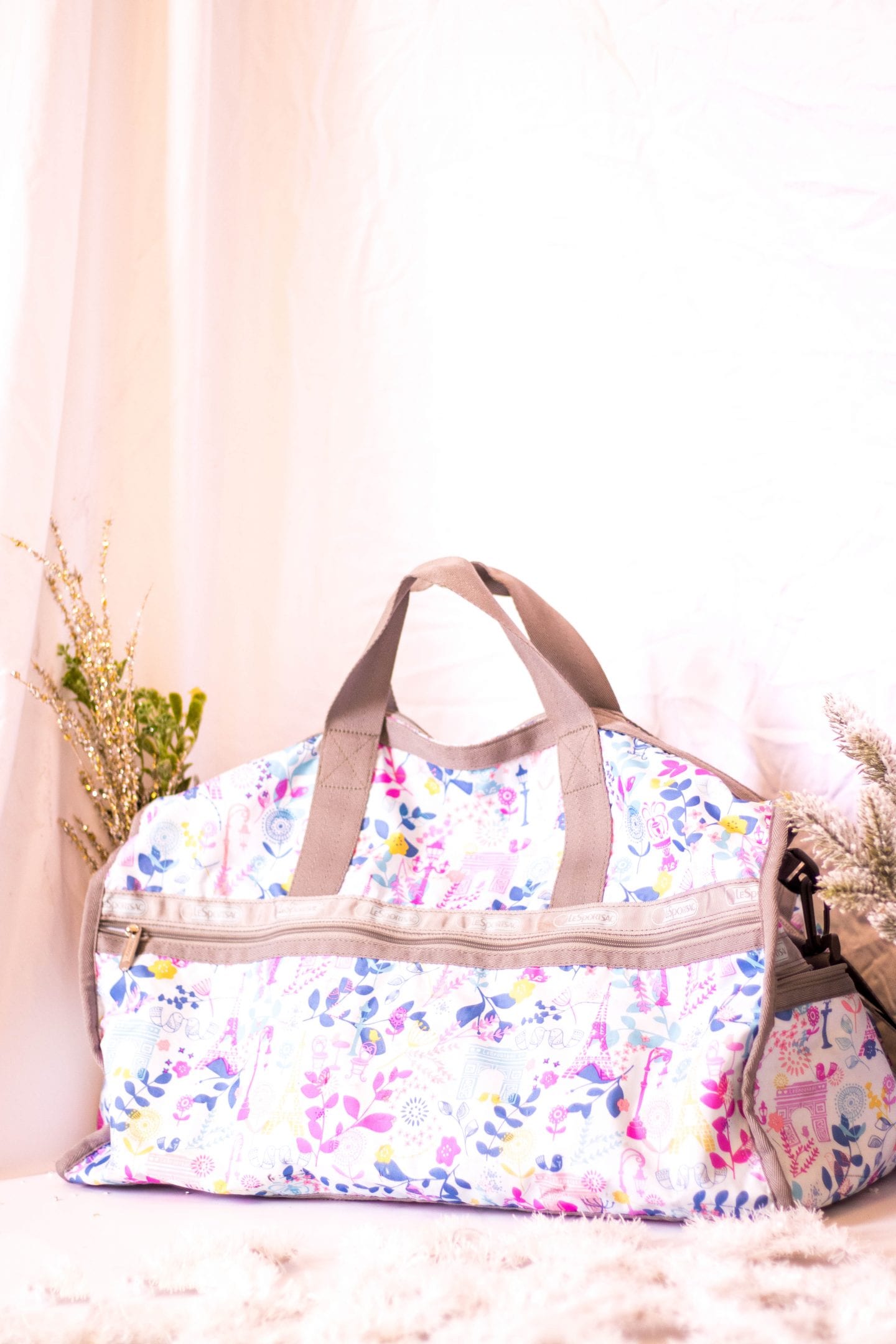 Speaking of luggage, there's one piece of luggage I would invest in and that is a duffle bag. Duffle bags need to be of extra quality since you don't want them to be flimsy.
They're incredibly convenient to have around because of their versatility. I love the LeSportsac weekender bags because they are a soft but durable material (lasted me 5+years and still in top condition.)
The soft material means you can really expand it as much as you want. Or, it works great as an extra "just in case" bag.
This means you can pack it in your suitcase adding virtually no weight to it but have the extra bag in case you buy souvenirs abroad or you're taking day trips and don't want to lug around huge luggage every weekend.
---
4. Travel-Inspired Jewelry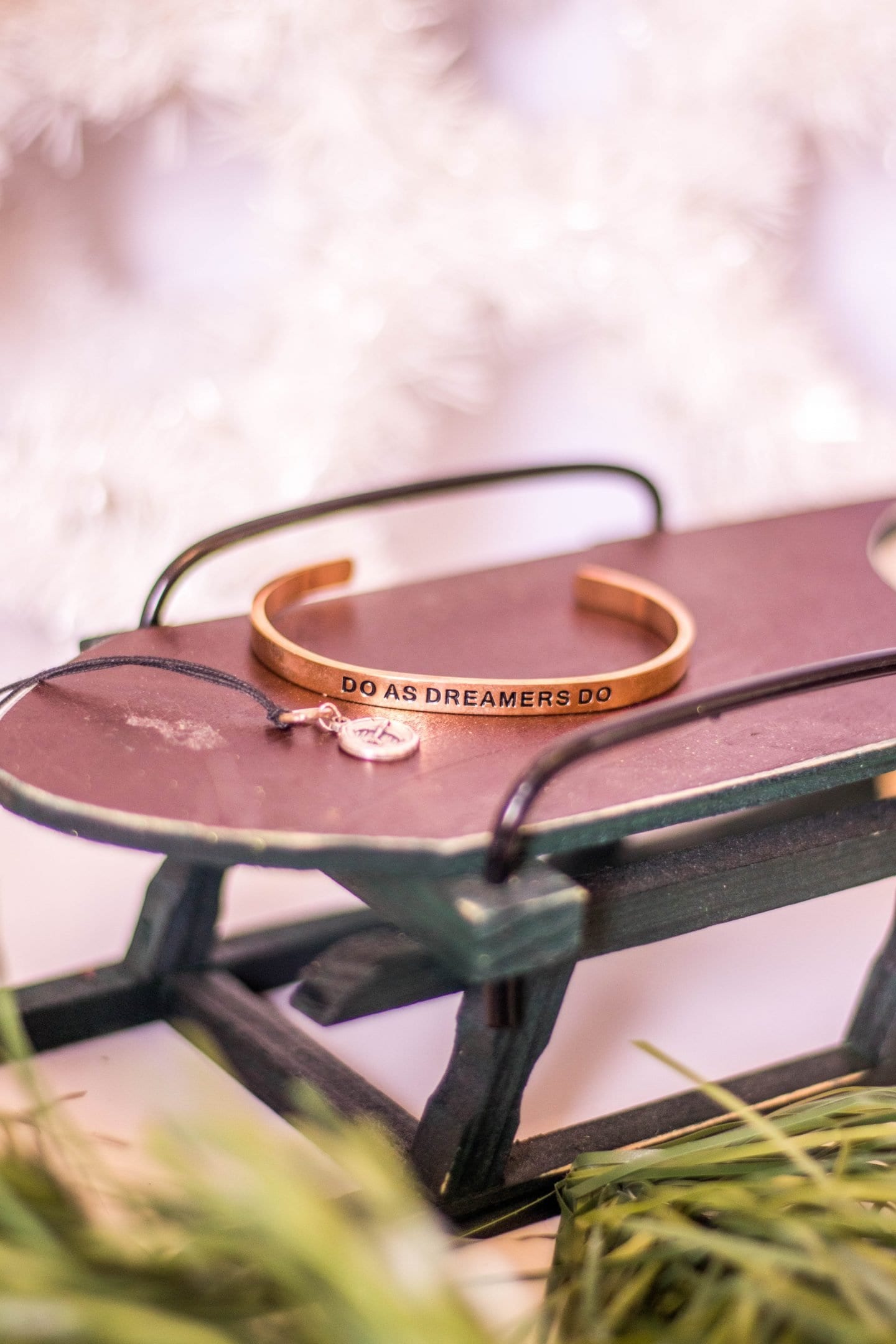 What woman doesn't love jewelry?
Travel-inspired jewelry is even better because it usually captures a memory, relates to the person's character, and is often extra sentimental because of what the memory or inspiration could mean to them.
For my Disney loving self, I love Lillian & Co for their inspired jewelry.
Another brand with meaningful pieces is Alex & Ani where I got the airplane bracelet above!
---
5. Scratch Off Map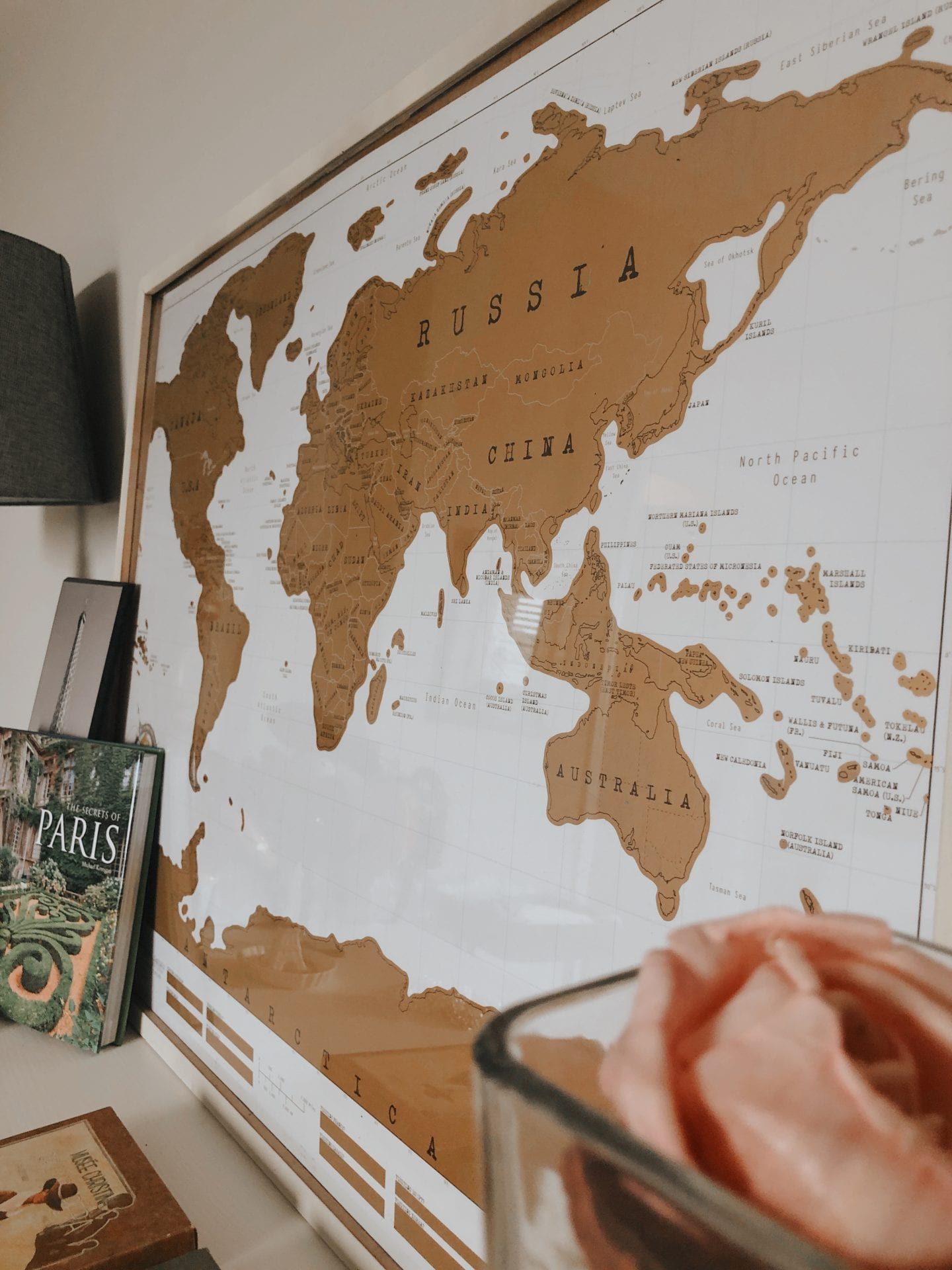 A scratch off map is less of a practical gift and more of just a cool gift!
This map looks so good whether you actually scratch it off or you just frame it and put it up (like I did!)
It's definitely a thoughtful and fun gift to give someone who loves to travel! They can scratch off where they've been and keep adding color to the map with every new place they travel to.
---
6. Toiletries Kit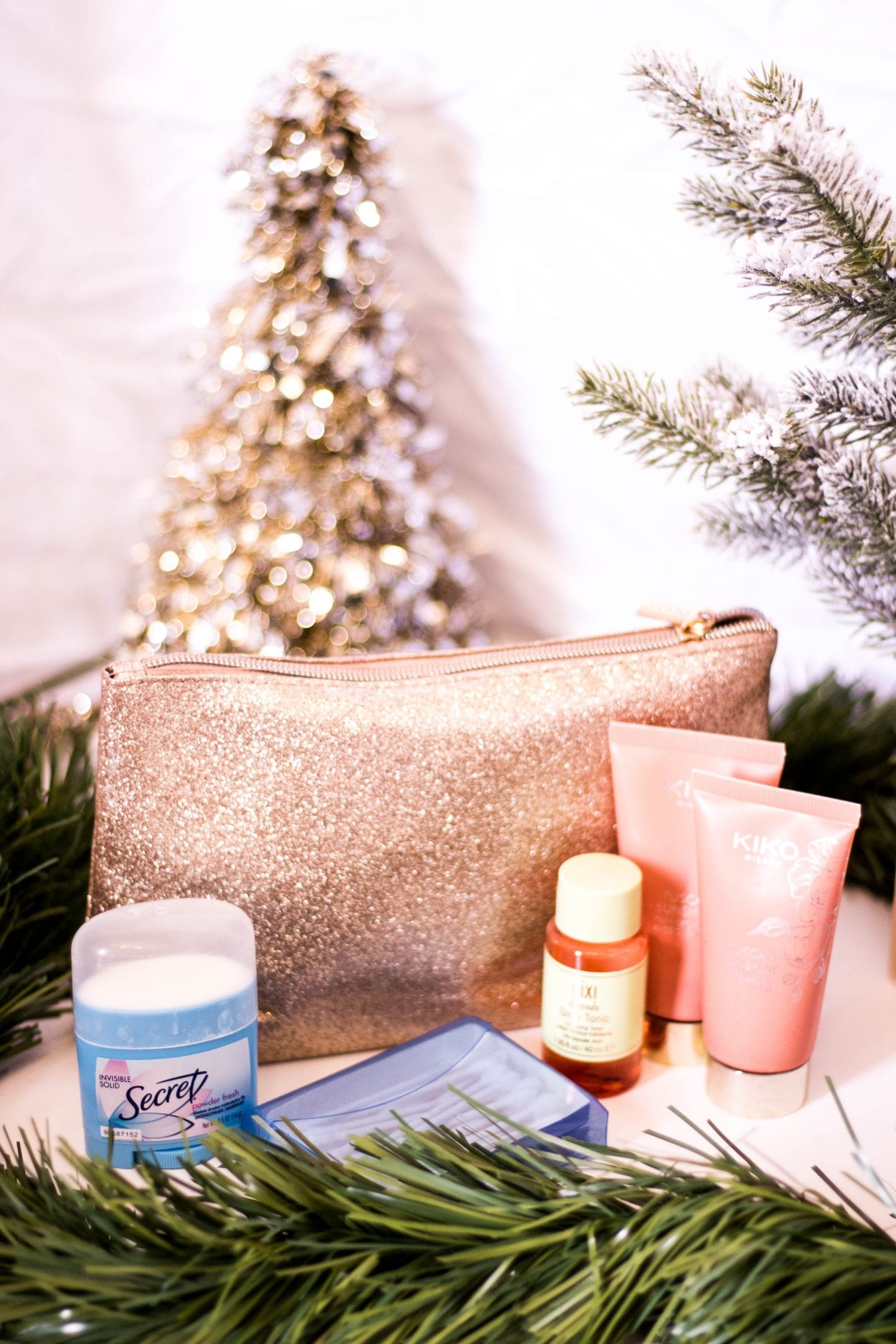 Something I'm always scrambling for last minute as a female traveler is what to do with my toiletries. Do I check a bag and bring big bottles? Do I have to go buy all travel-size items or reusable bottles?
One cute and customizable gift you could give to your traveler is a toiletries kit. Grab their go-to products in mini form and customize your kit!
You can also opt to give them a nice quality toiletries bag (I love BagSmart products, you'll see more below!) or keep it simple with a cute makeup bag!
It's a practical gift and can work for all price ranges. It just depends on what products you pick and how many!
You can customize it completely yourself or opt for travel-friendly toiletry kits already out there.
The main plus about this gift is that it's something truly every traveler will need. Plus, it means extra to a person that you've thought about that!
Then pass your loved one along to my ultimate toiletries packing list & tips!
---
7. Travel Journal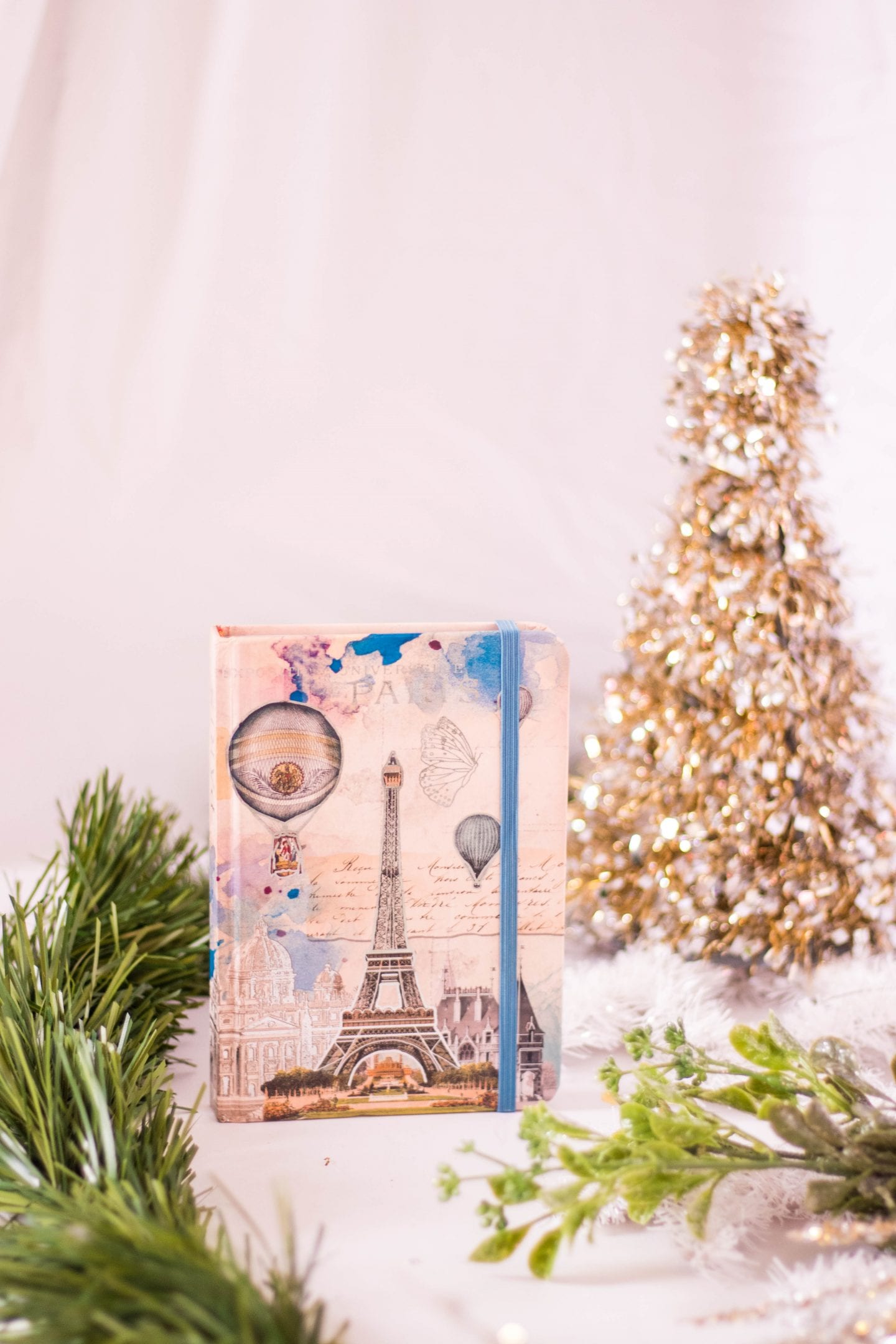 One thing I wish I did more as I traveled was jot my thoughts down in the moment.
With so many cute and thoughtful travel journals on the market, there's no excuse to not do it!
Amazon has so many unique options and is obviously one of the easiest ways to shop nowadays. Some of my favorites are:
You could gift them any type of notebook that fits their personality – you can even throw in my travel journal prompts downloadable to make their travel journaling better and more thoughtful.
---
8. Passport Cover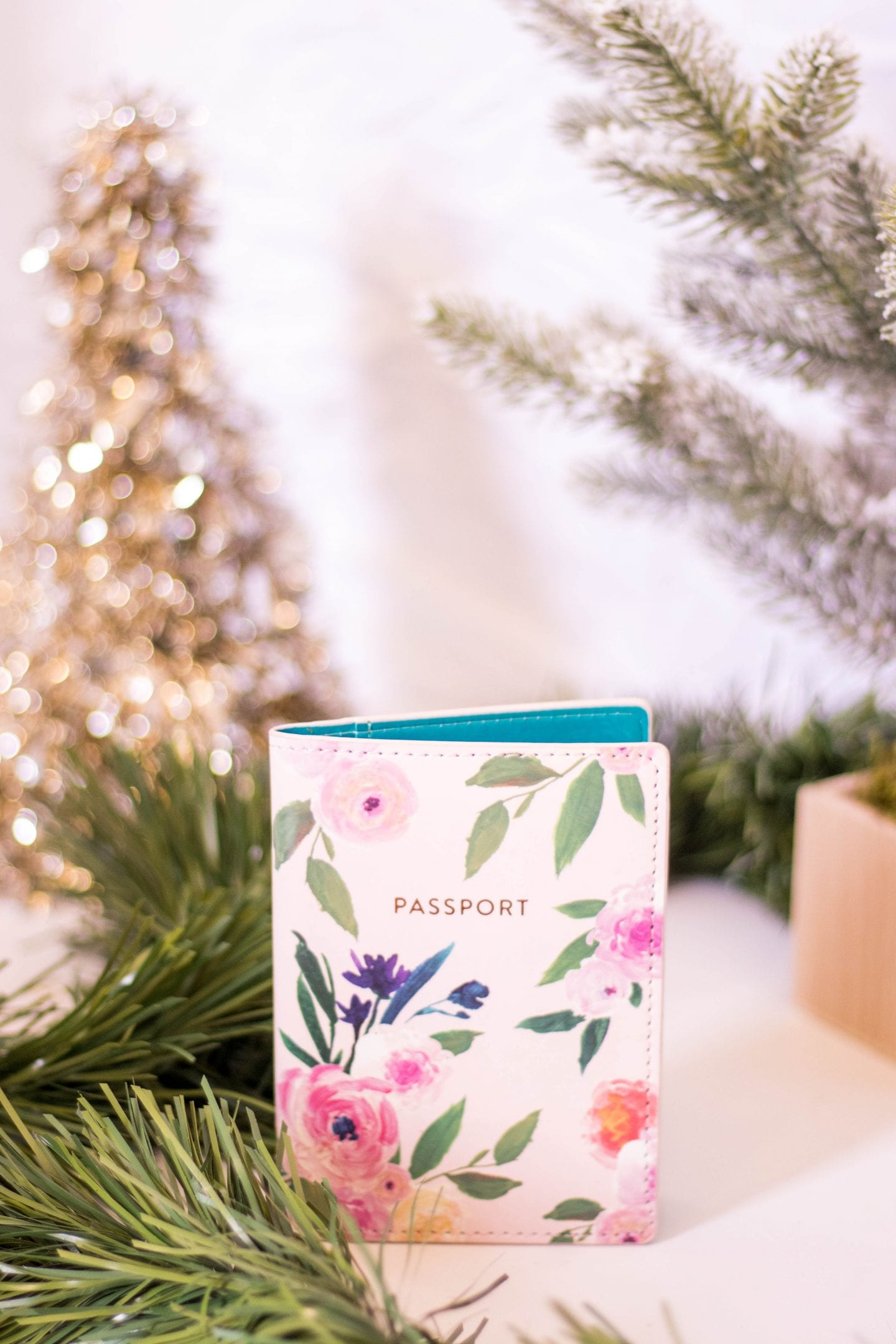 I've been using this same passport cover for years and I'm so happy with it.
A passport cover is unsuspectingly useful to your traveler. Plus, they're super inexpensive!
Not only are there tons of colors and patterns to go with your girl's personality, but those colors and patterns make your passport easy to locate in your bag at the airport when you're rushing to keep everything together.
In the passport cover above from Eccolo, there are small pockets where one can tuck boarding passes, checked bag receipts, and more to keep all important airport documents together.
---
9. Airport Survival Kit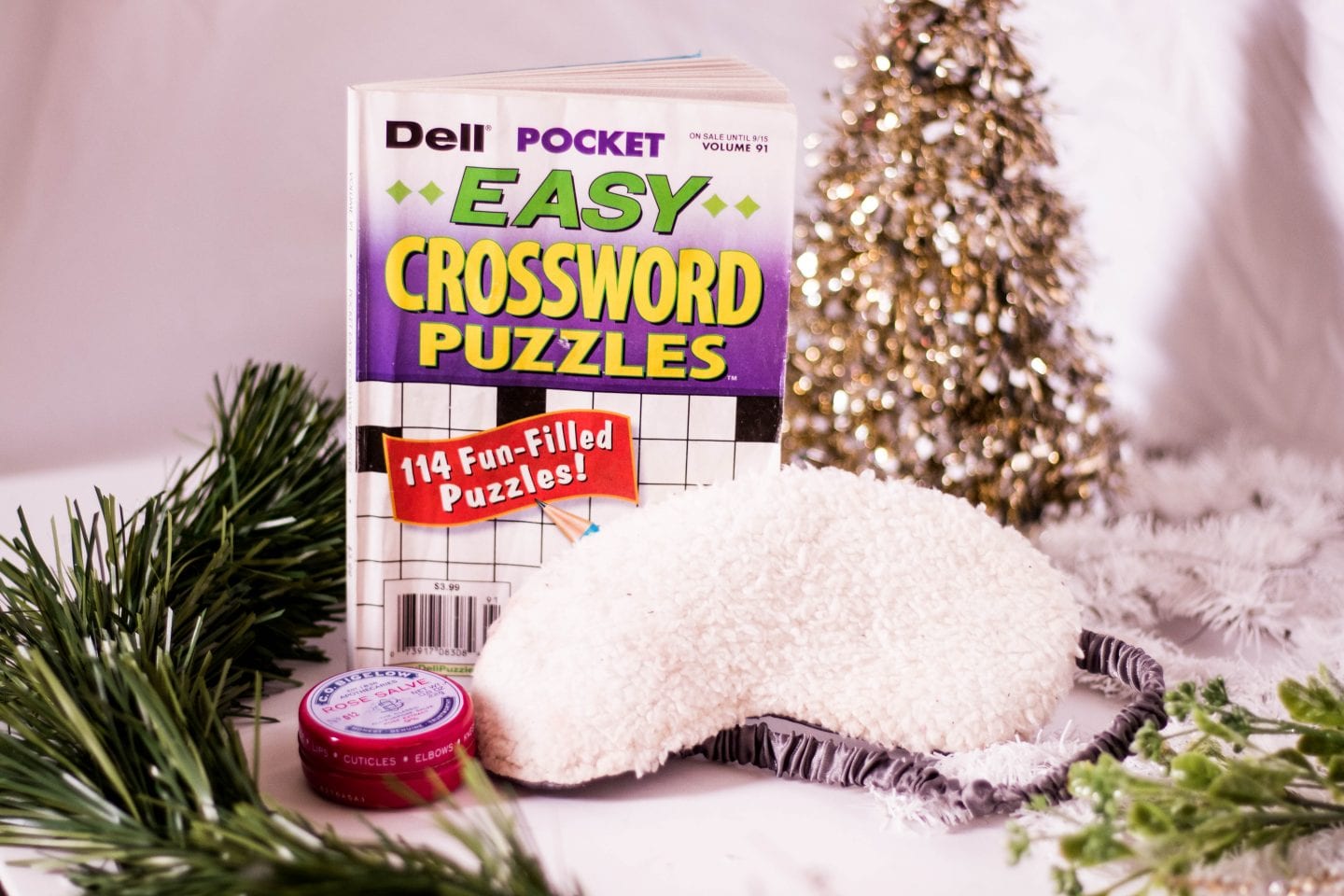 Here comes another gift idea that's more customizable and personalized than anything else.
Chances are, your traveler faces airports often and sometimes it's not the most fun experience.
Gift them an airport survival kit! Think of what could help them pass the time, sleep better on the plan, and make them feel better as they're putting a toll on their body!
Some ideas to put in your kit include:
Puzzle Books
Lip Balm
Hand Lotion
Hand Sanitizer
Face Mask
Put it all together with the box or bag of your choosing and you have a sweet, personal gift!
10. Decorative Luggage Tags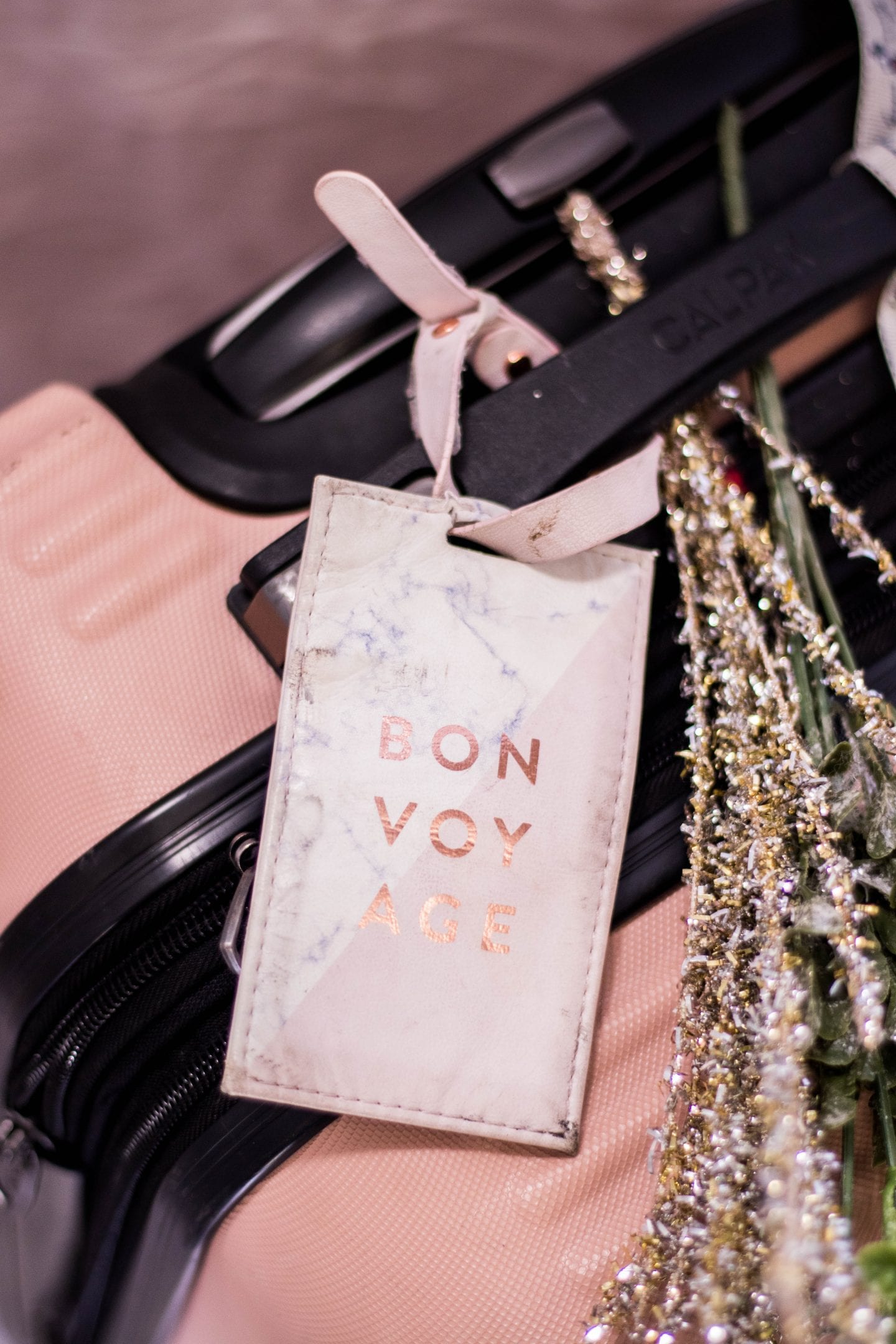 Another small and sweet gift is a cute luggage tag.
Yes, I've said cute a million times in this post. But it's because anything about the travel process we can make cuter and more personal makes it all the more sweet and easy on us!
Amazon or Marshalls are my go-to spots for decorative luggage tags at a low price point.
---
11. Travel-Sized Perfume Rollerball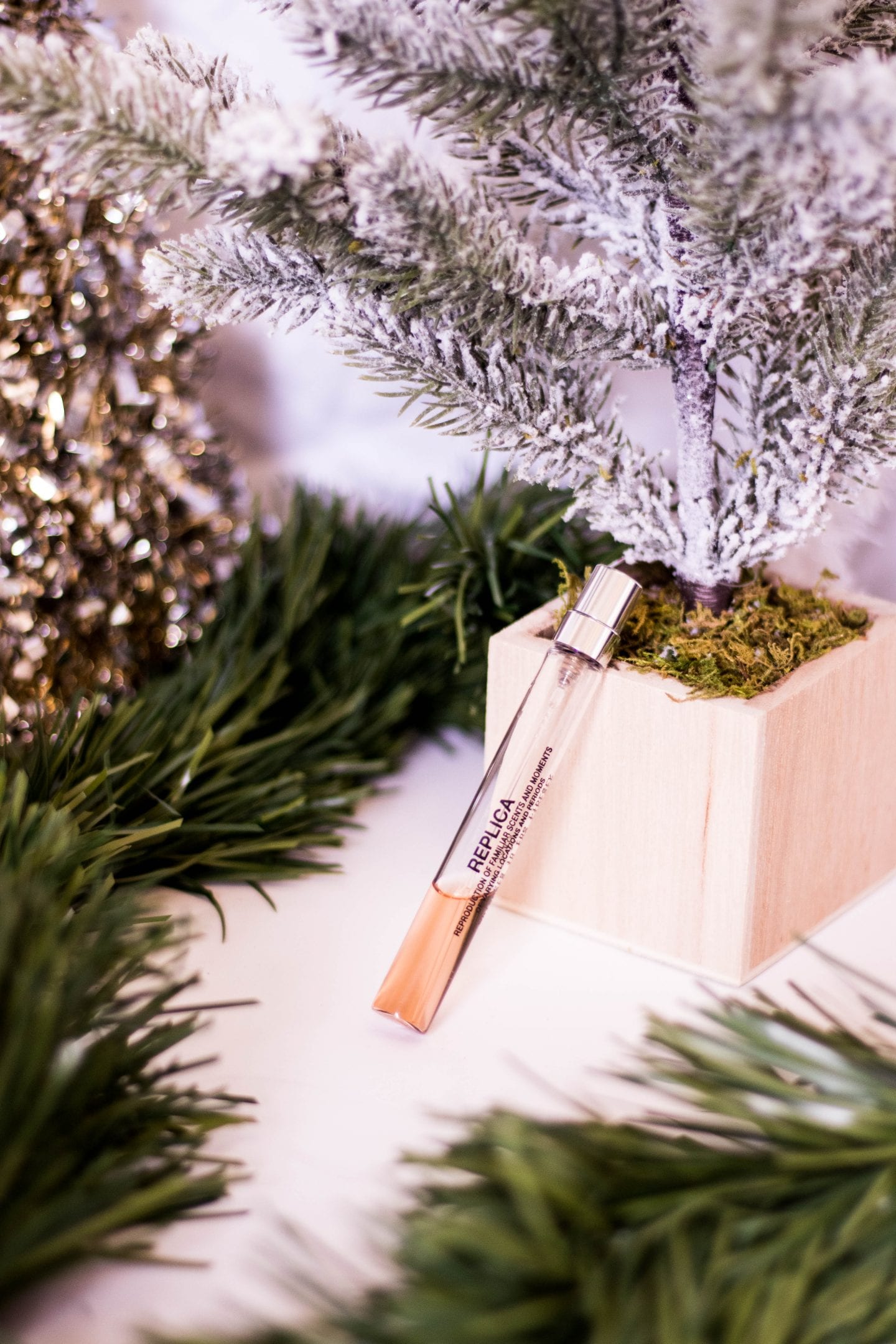 One of the most common things I forget when I'm traveling is perfume. Usually, it's because my bottles are too fragile or big that I don't want to risk them breaking!
I'm sure I'm not the only girl who this happens to, so one of the best gifts for female travelers is a travel-ready perfume.
This could mean purchasing something like a rollerball, which I have pictured above. Another more versatile option is travel perfume atomizers that are refillable and the perfect size for travel.
---
12. Pretty Face Mask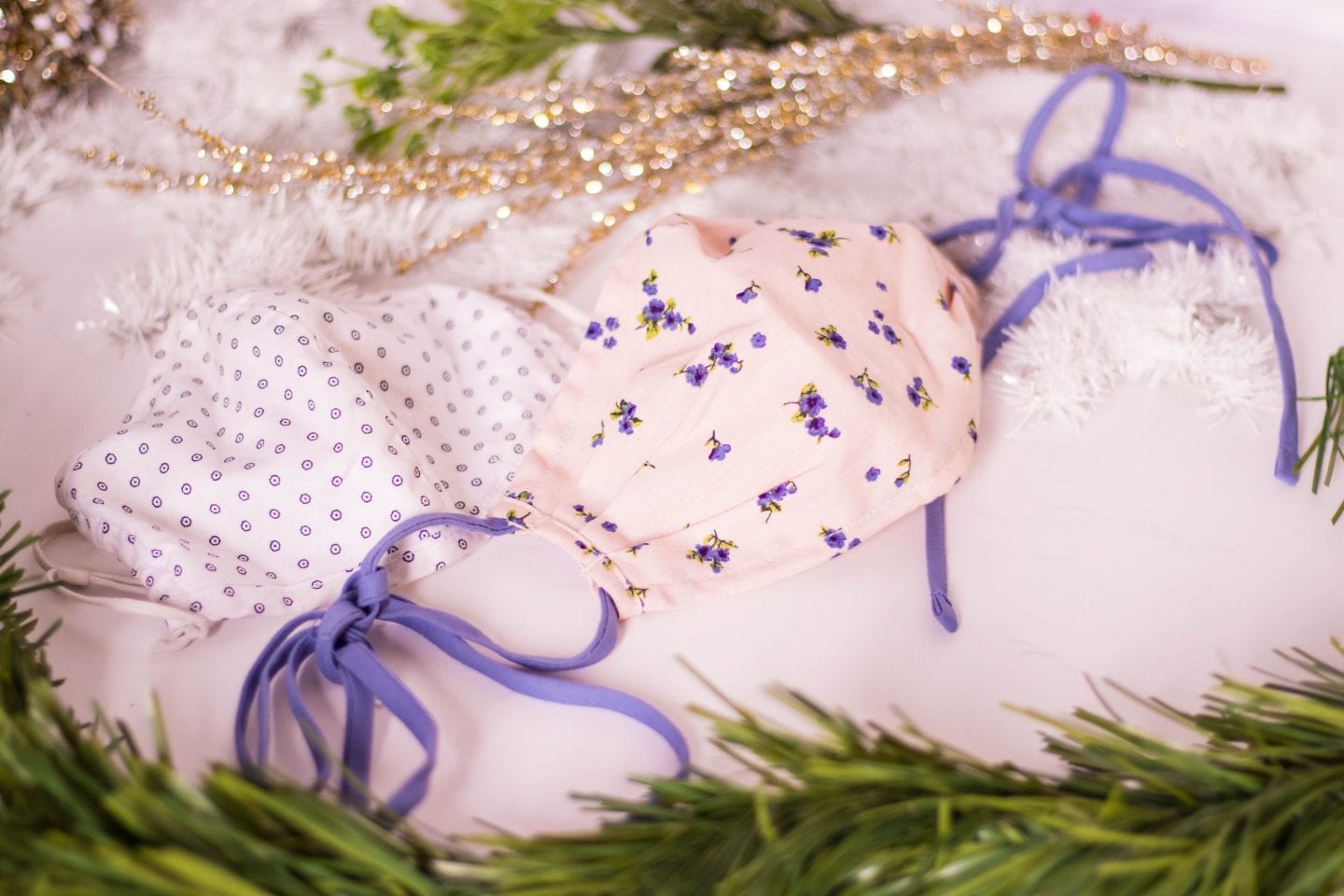 In this year, our health more than anything is the most important factor in travel.
Whether your girl is anxiously preparing to go back to traveling or has started to ease her way in again with lessening restrictions, a face mask is essential in any case.
And, drawing on what seems to be the main takeaway of this post, why not make it cute and personalized to her!?
There are lots of creative face mask designs available now, so it will be fun to pick out a pattern for her.
The white patterned mask above is adjustable and lightweight and is what I've worn on over 18 hours of flights in a row this summer (twice!)
The floral mask above is from Target. It looks so cute!
However, I will caution using the mask for travel since the ties are not as convenient to bother with when moving around a lot.
---
13. Warm Scarf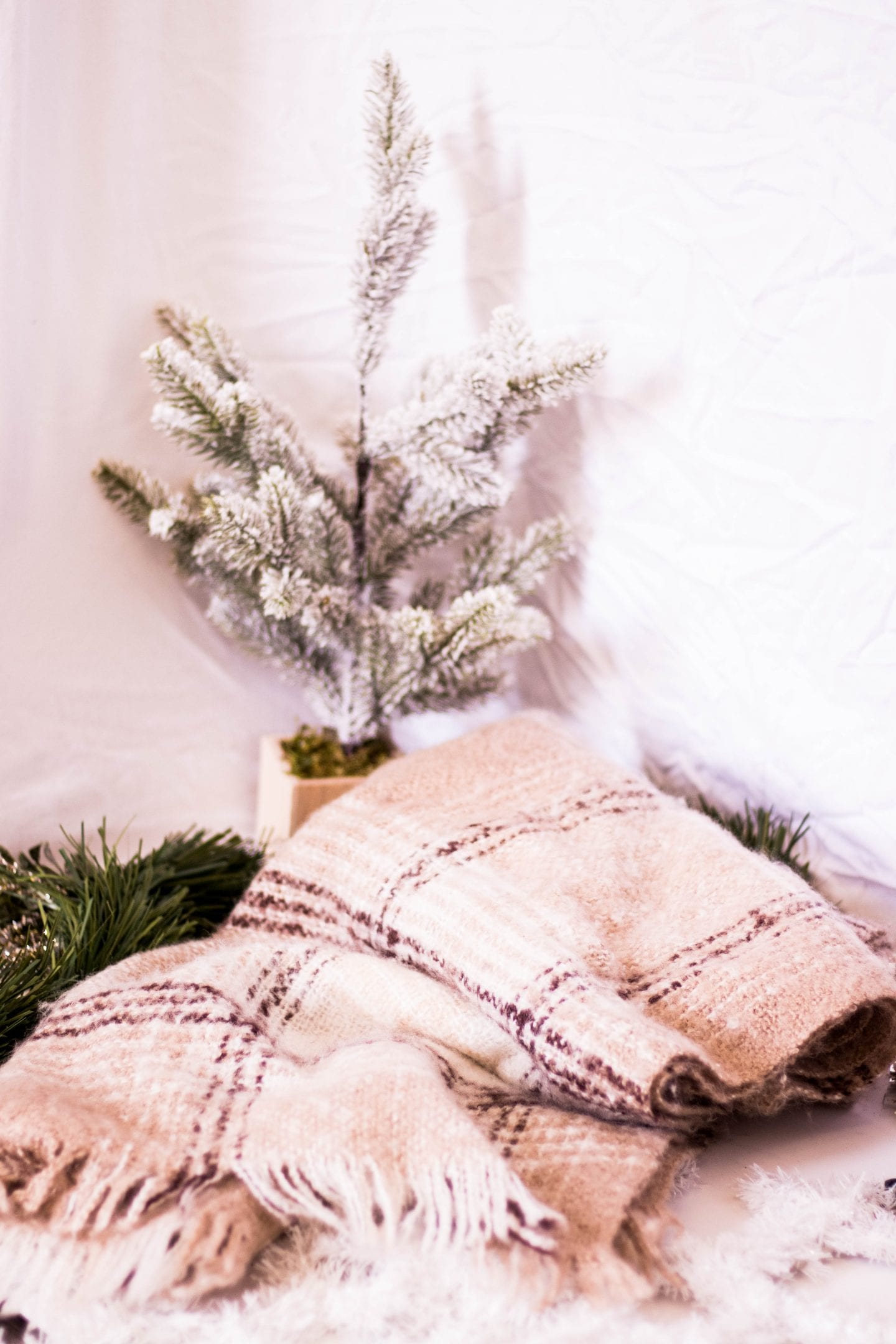 A scarf is quite a versatile gift for a female traveler.
For one, the weather is never fully predictable. Even when our trip is supposed to be warm, you never know if there will be chilly moments. A scarf is an easy solution compared to packing big, bulky jackets just in case.
Secondly, I often travel with a scarf in my carry-on bag so that I have it on hand if the plane is cold or I can use it as a pseudo-pillow for sleeping.
---
14. Travel Scrapbook
I take tens of thousands of pictures on a trip (no joke.) Most of the time, these photos just sit in a digital universe and I forget that I took about 80% of them in a few month's time.
A travel scrapbook is a sweet and sentimental gift.
You can leave it blank for her to jot her memories in.
Or, you can work on it for her which shows how much thoughtful work you've put in to memorialize special memories of hers!
---
15. Money Pouch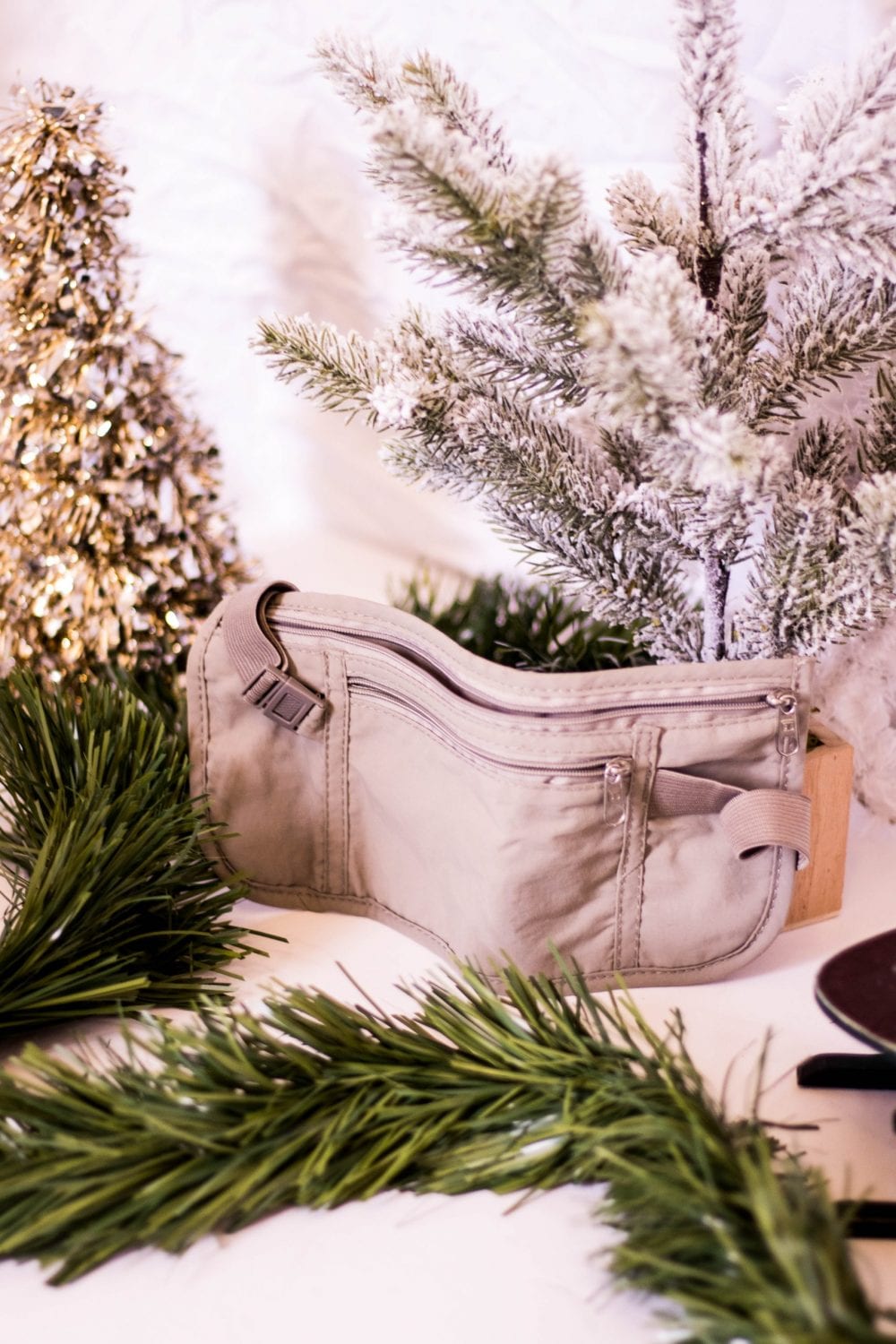 A less glamorous, yet at times necessary gift for a traveler is a money pouch.
If you're traveling to an area that makes you feel a bit more uneasy than others or a spot known for pickpockets, having a money pouch on hand always provides peace of mind.
Belt it around your waist under your clothes to keep your money, passport, IDs, credit cards, and any other small important items safe from falling out of a backpack or taken by someone else.
I usually like to carry one while I travel at least to hold extra bills of currency.
---
16. Makeup Carrier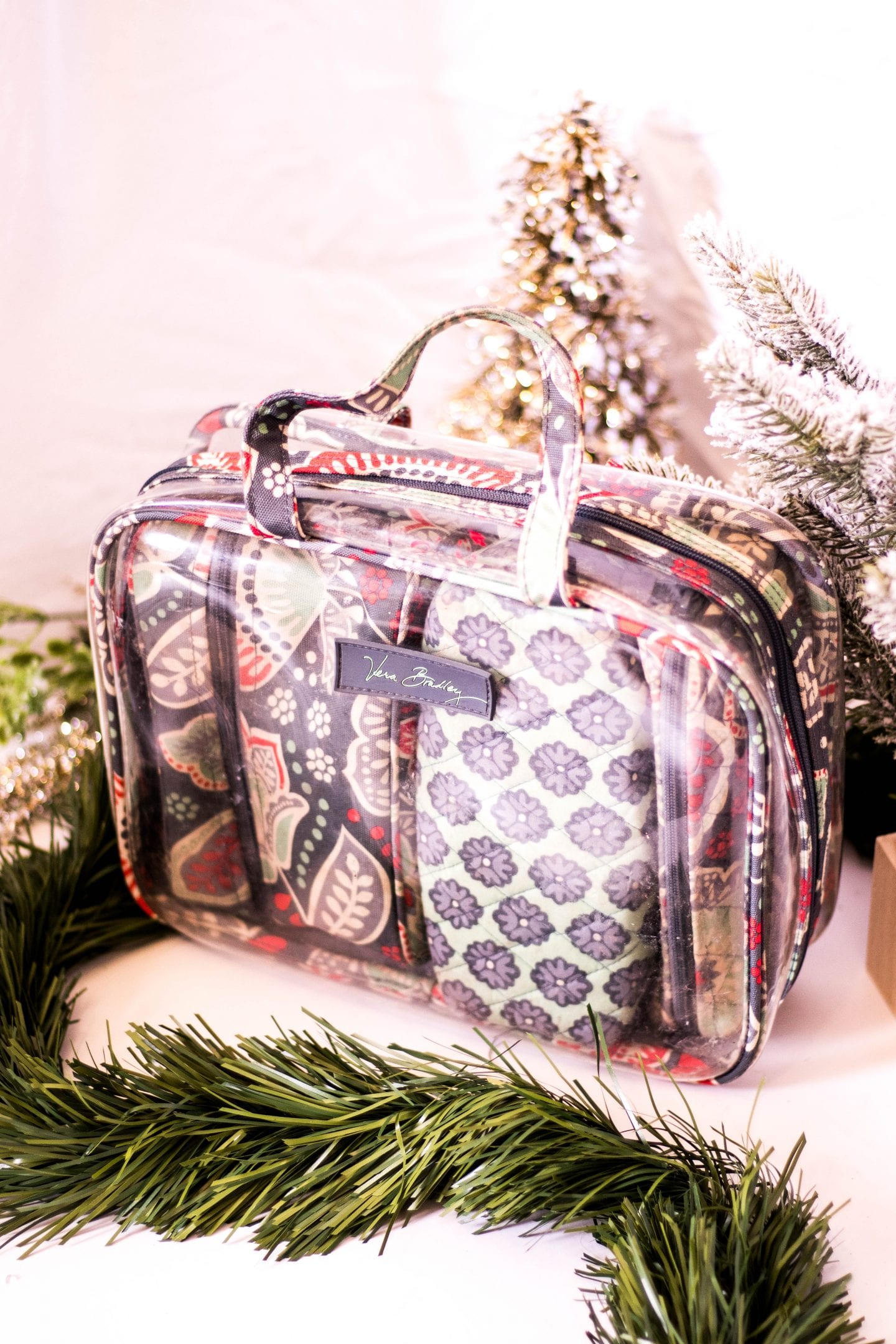 Almost every girl travels with at least a little bit of makeup and a useful, versatile gift is a set of bags in which to carry it.
I love a travel makeup bag set because I can customize whether I use one pouch or the whole carrying case, depending on how much makeup I need or how much room I have to pack.
This Vera Bradley set has lasted me years – literally like 6 years or something – and I still use these bags every time I travel. They are a great and fairly inexpensive investment for such a long-term useful gift!
17. Travel Camera Backpack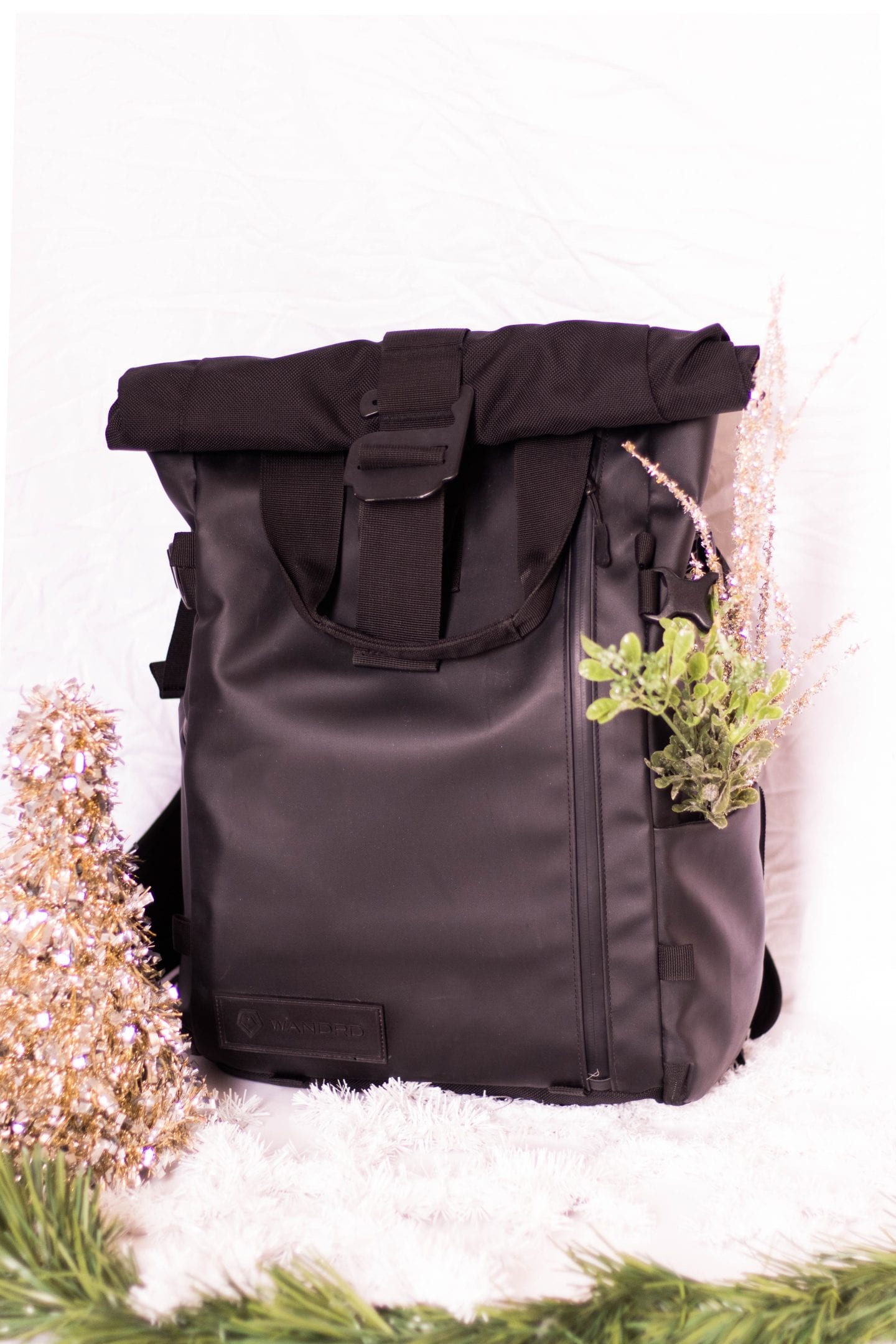 Of all the best gifts for female travelers on this list, this is by far the most expensive.
However, it's also my absolute favorite gift I've ever received.
It's no secret that the WANDRD PRVKE series travel photography backpack is my favorite bag to travel with (I wrote a whole review on it!)
This bag is not only my trusty camera bag, but my everything else travel bag.
It holds important documents and my airport accessories. It comes out with me every day once I've reached my travel destination.
If you're looking for a big, wonderful gift for your female traveler who loves photography as well, the WANDRD PRVKE backpack is where it's at.
WANDRD also has some amazing general travel backpacks as well.
If you are looking for a super stylish camera bag and don't need to tote around a million lenses, then Gatta Bag is for you! They are beautifully made and the perfect size for going out on the town and bringing your camera with you.
---
18. Portable Phone Charger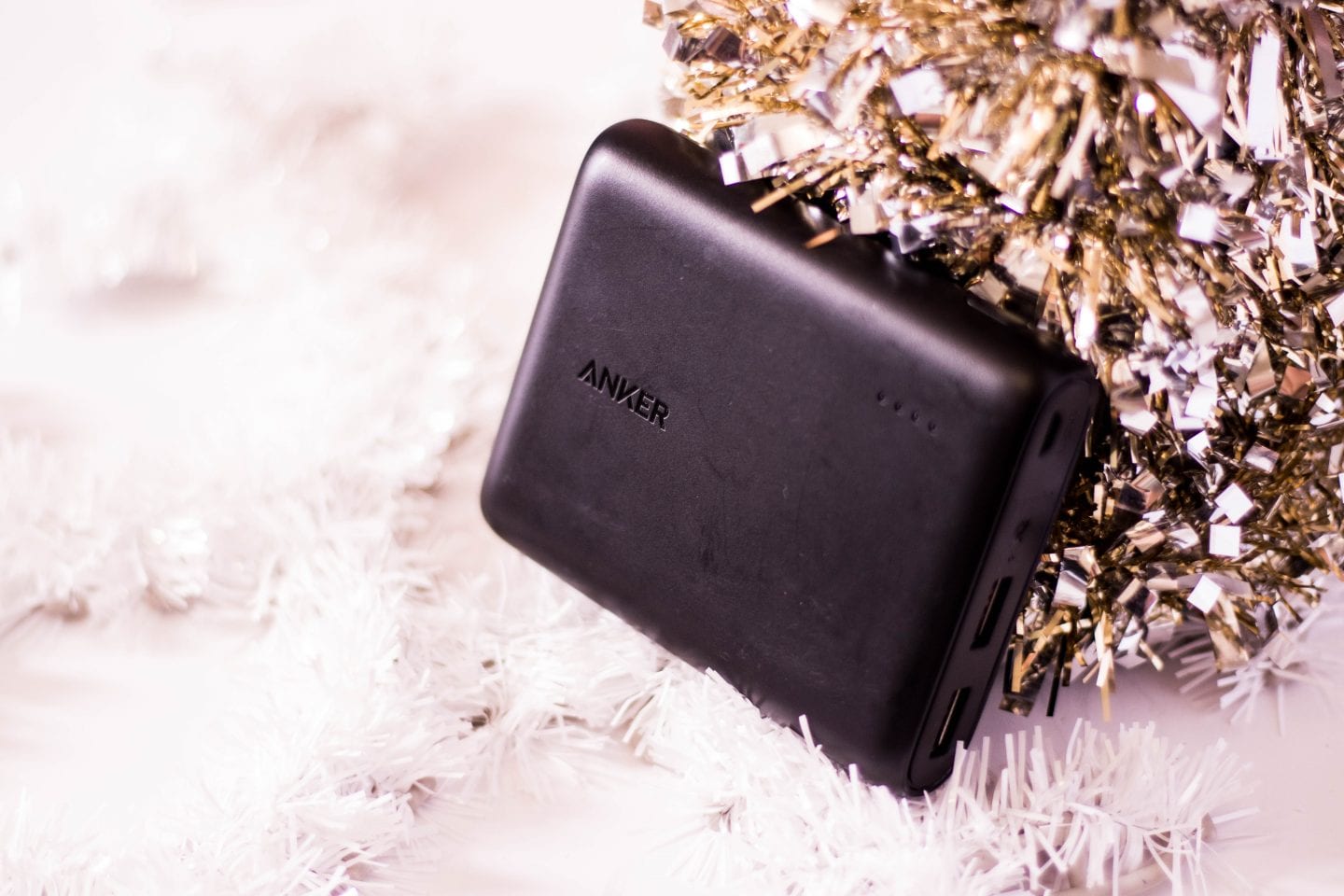 A life saver on the go is a portable phone charger!
This gift probably doesn't need too much explaining because everybody knows what it's like to need your phone the most and it dies.
Traveling is one of those times you need your phone the most. It's necessary to stay in contact with people you miss and love, stay safe by having the ability to contact others around you and capture the memories you're making.
Anker is my go too brand for portable chargers, the 13000 being a perfect travel-friendly charger.
---
19. Jewelry Holder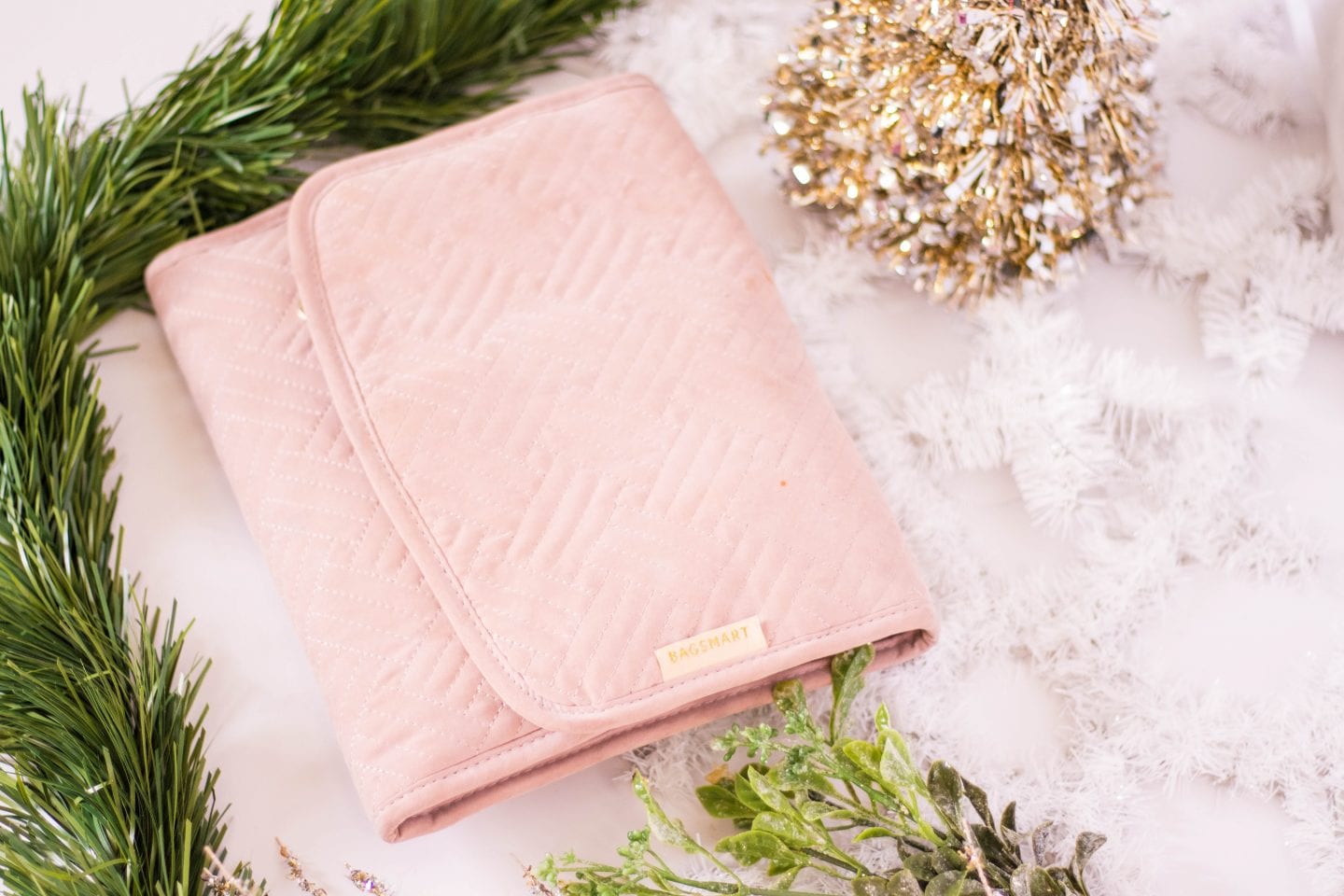 Last but not least of this mega list of the best gifts for female travelers is a foldable jewelry organizer.
There are so many features to this jewelry holder from BagSmart, which I mentioned I loved before.
The quality of the fabric is so nice – soft, padded but not too heavy or bulky. There are endless storage pockets and it unfolds with a hook at the top if you want to hang it up in your hotel room.
There you have it! Nearly 20 gift ideas for girls who love to travel!
Save these gift ideas to Pinterest so you don't forget any!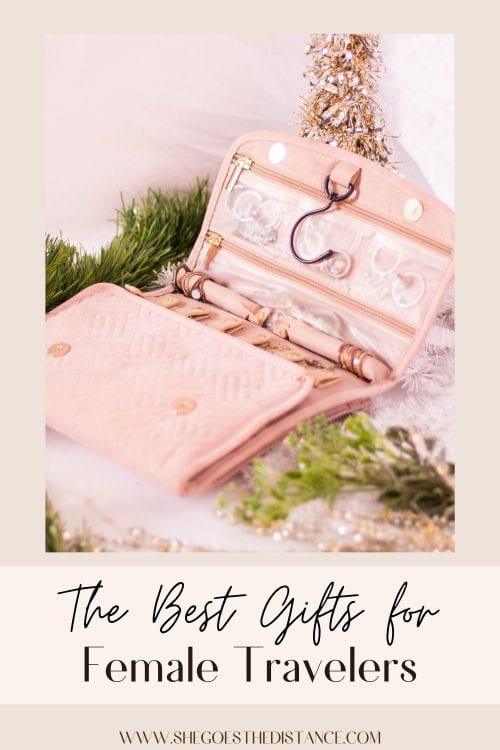 I hope you find the perfect gift for the female traveler in your life!
XOXO
Michela