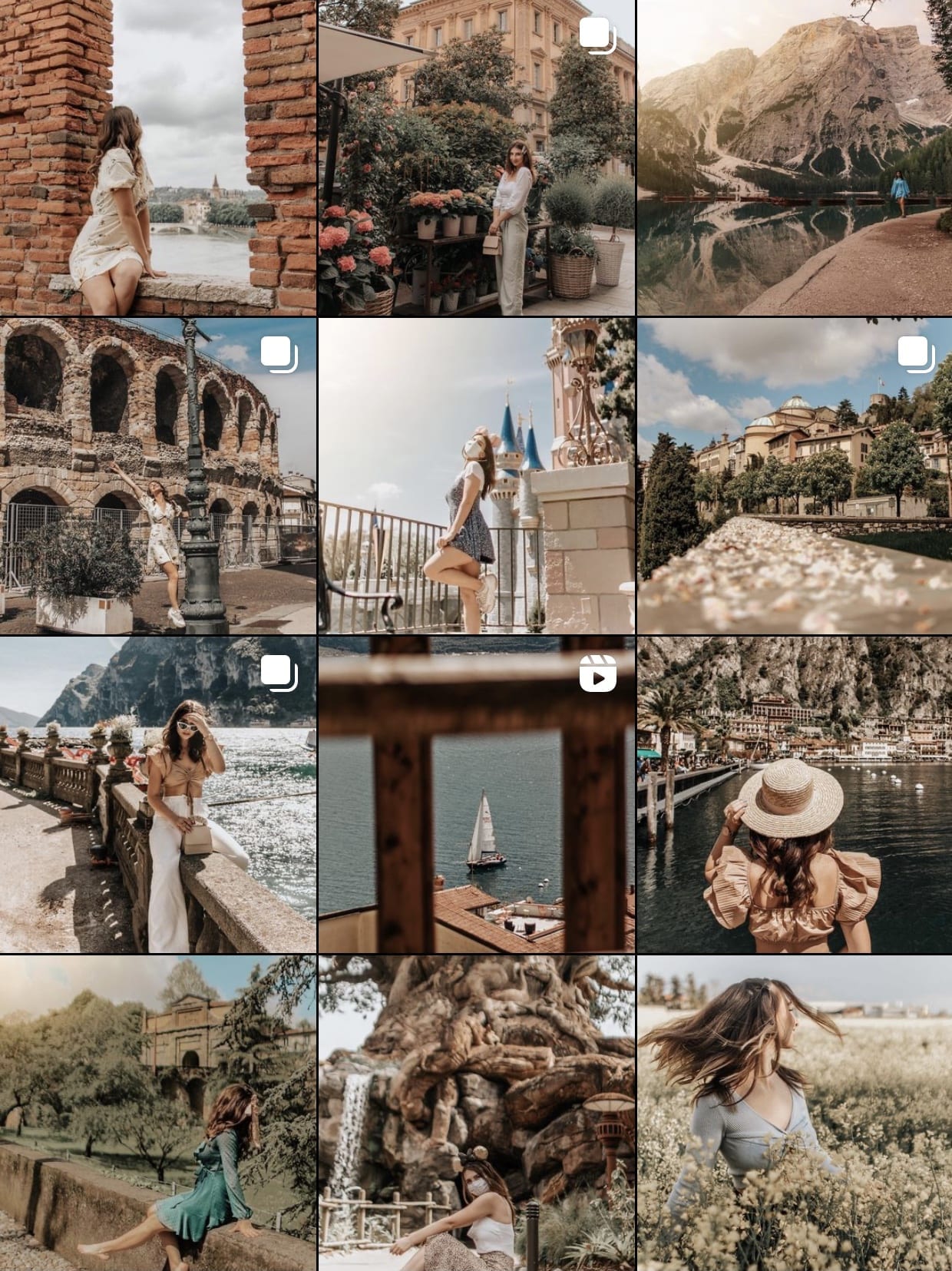 Last Updated on February 22, 2022
One of the best ways to get noticed on Instagram is by using hashtags. Instead of sending your post out to your followers and blindly hoping for it to go viral, you can add hashtags to put your post out to users all over the platform looking for your relevant content! Putting in the work and finding those gem travel hashtags that get you discovered is time-consuming, so I'm sharing my secrets and research to bring you the best hashtags for travel!
You can use travel hashtags for a variety of reasons. Maybe you want to grow your following. Or, you want big accounts to feature you. You could even have a product or website you are trying to get noticed and need to target a specific audience!
Travel hashtags lend themselves to having a lot of sub-categories because the interest is so wide. From solo travel to girl's travel to budget travel and more, you can target the specific audience that would want to follow you or visit your site by narrowing your focus in your hashtags.
That's why I've broken down the hashtags into categories that are niche-specific to make it easier to identify which fit your Instagram goals!
To make all of this even easier for you, I'm making available my Travel Hashtag Master List as part of The Travel Library. It's free to access and I'm constantly doing travel hashtag research for new destinations I visit!
How Travel Hashtags Work
Adding hashtags to your photos means anyone following that hashtag has the chance to see it and that there's a greater chance to pop up on someone's Explore page who Instagram thinks will like your content!
That's great because if the user is already interested in your travel niche, they will be more likely to follow you!
Number of Hashtags Per Post
You can add up to 30 hashtags per post, either in the caption itself or as a comment If you choose the latter, you should add your comment right after if it's posted so Instagram can start pushing out your post to other accounts.
There's no magic number to hashtag use (that we know of) so if you can use all 30 slots, the more chances you have of your post ranking on one of the hashtags!
Hashtag Volume
Another important thing to keep in mind is how many times that hashtag has been used. For example, #travel has been used five-hundred and sixty-six MILLION times. So, that's a lot of competition to go up against.
Hashtags that have fewer posts attached to them can be easier to get your photos featured on. Hashtags with millions of posts may be a bit more difficult.
While you're growing, use a mix of low to medium-volume hashtags so you have the best chance of your content getting out there. As you grow bigger, high-volume hashtags may be easier for you to rank for!
To help decide which travel hashtags may work best for your account, this huge list is sorted by hashtag volume! You'll find categories for hashtags used under 100,000 times, under 500,000 times, under 1 million times, and over 1 million times.
As mentioned, for growing accounts its probably best to take most of your hashtags from the under 100k and under 500k lists.
There are obviously other important aspects to growing on Instagram but hashtags are one of the most powerful tools. Hopefully, my own hashtag research will be a benefit to your Instagram growth and save you time to focus on your content!
---
General Travel Hashtags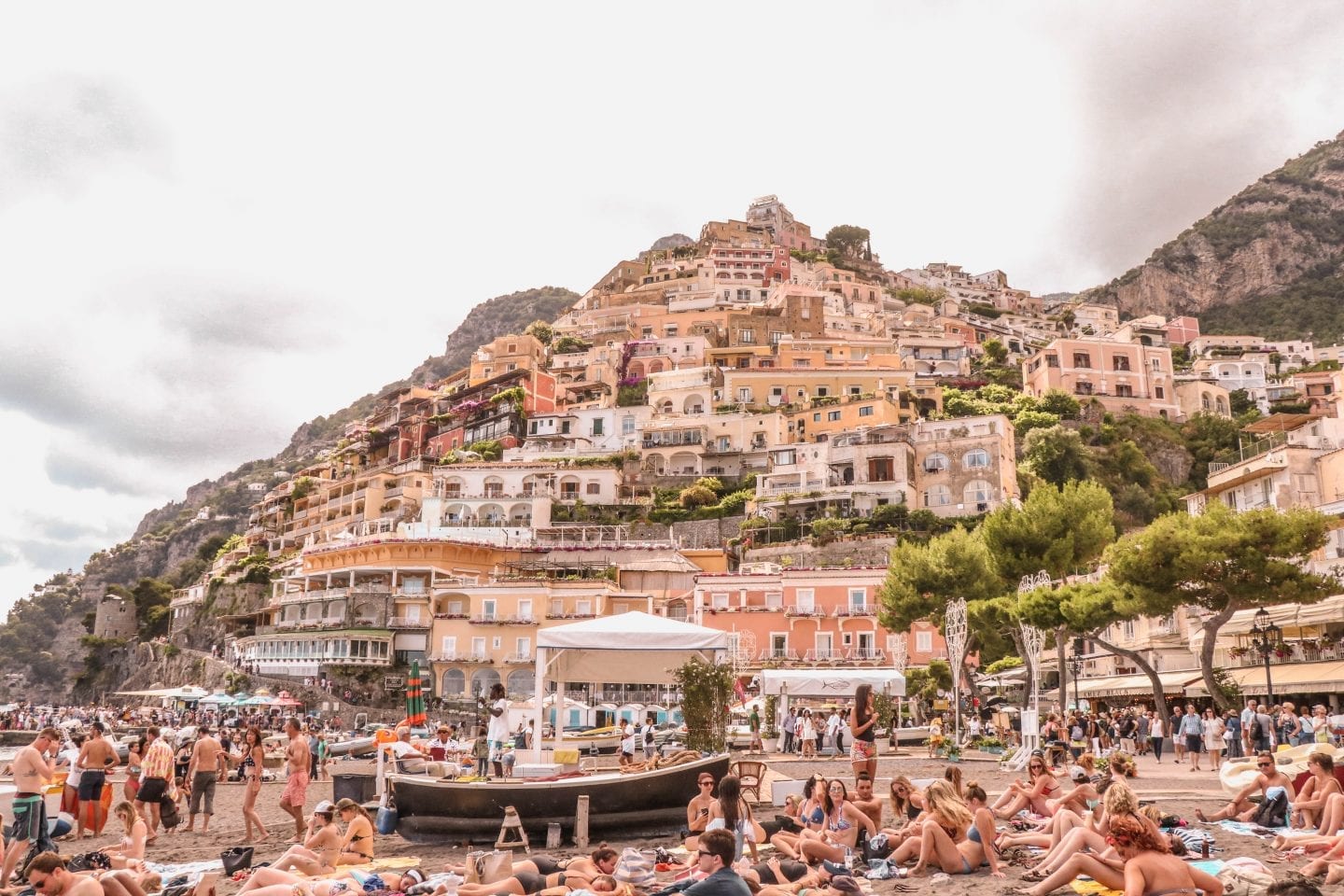 These hashtags are perfect for getting your content out there and can apply to nearly every travel photo!
Under 100,000 Posts
#travellingnomads
#thetraveltribe
#thedreamytravels
#thetravellerspage
#musttravel
#globaltravelpix
#bucketlisttravels
#travellingworld
#travellifediary
#vacationspots
#letstraveltheworld
#travelinspirations
#exoticplaces
#alwaystraveling
Under 500,000 Posts
#wandertheworld
#justtravel
#igtraveller
#condenasttraveller
#travelingsoul
#wanderlusttribe
#wanderlusts
#wanderlove
#wanderlusters
#worldofwanderlust
#inspiredtravels
#travelingpost
#getlostnow
#wowplacestogo
#travelhappy
#lonelyplanettraveller
#travelpicsdaily
#travelingthroughtheworld
#placesoftheworld
#beautifulexplorers
#thetravelingnomads
#globetravel
#traveltheplanet
#travelust
#divine_worldplaces
Under 1 Million Posts
#wunderlust
#youmustsee
#travelmood
#travellinggram
#worldexplorer
#thebestdestinations
#neverstoptraveling
#travelpassion
#speechlessplaces
#suitcasetravels
#hellofrom
#travellust
#globetrotting
Over 1 Million Posts
#postcardsfromtheworld
#exploretocreate
#neverstopexploring
#momentslikethese
#passionpassport – You can submit a photo to be featured on their site!
#wonderful_places
#bestvacations
#postcardplaces
#iamatraveler
#traveldeeper
#travelislife
#travelcommunity
#welivetotravel
#bestplacestogo
#travelbug
---
Travel Hashtags for Features
An important way to get noticed on Instagram is to get featured on bigger accounts. The travel niche has many accounts that get their content just by reposting other people's posts.
Some accounts will ask you DM them for a feature, others will accept monetary compensation to feature your post. But the best kind of feature is when your post gets picked up by that account's hashtag!
It's the free and easy way to have a chance at getting reposted on a larger account and getting your work in front of your target audience.
Under 100,000 Posts
#departuresmag
#theworldfromawindow
#traveldreamseeker
#travelinthebestplace
#travelinginyourlove
#mylpguide
Under 500,000 Posts
#thewanderingtourist
#breakfastwithaview
Under 1 Million Posts
#prettylittletrips
#sidewalkerdaily
Over 1 Million Posts
#lonelyplanet
#travellingthroughtheworld
#darlingescapes
---
Girl's Travel Hashtags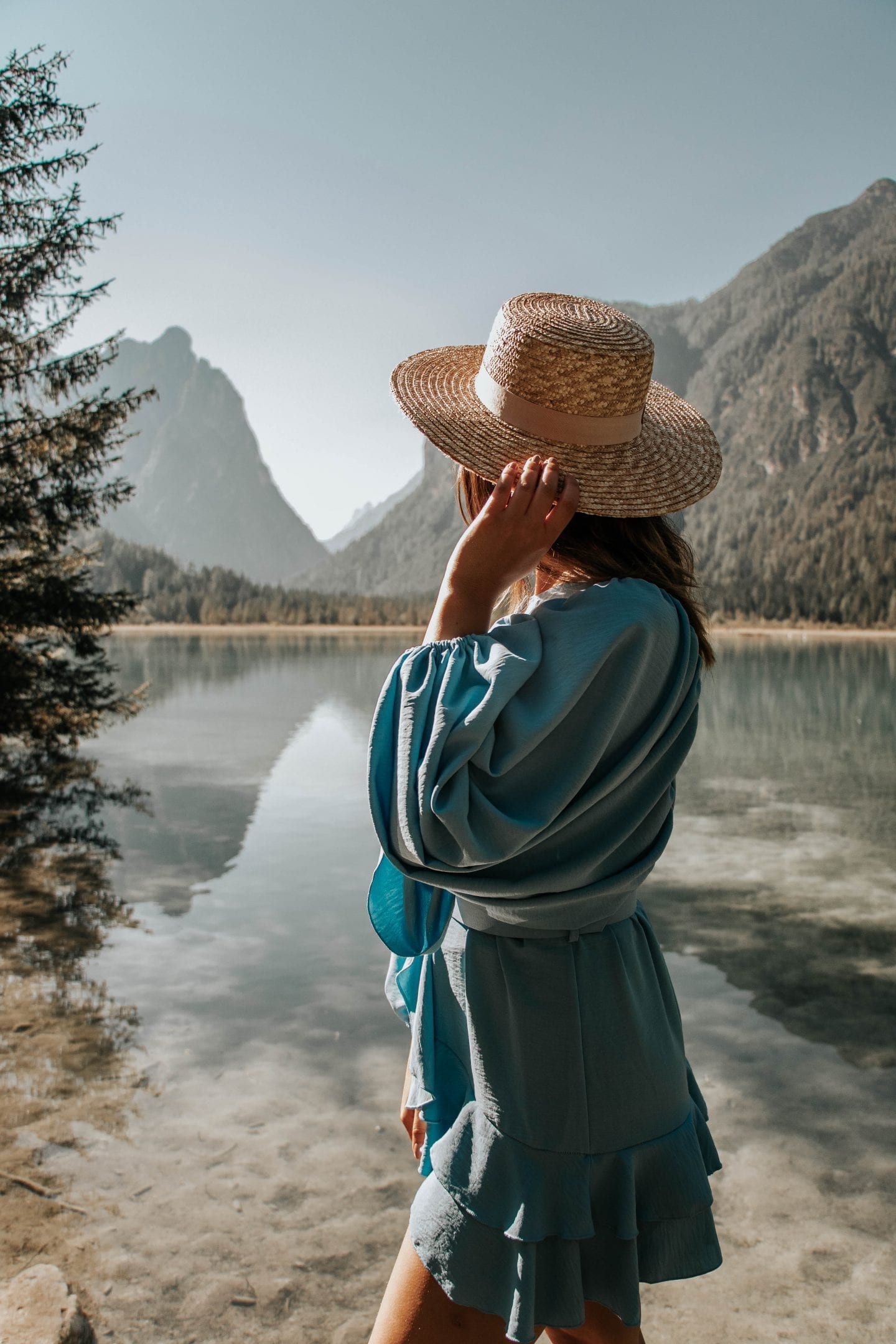 Many of these girl's travel hashtags are associated with accounts where you can be featured, but are in their own category because it is a specific niche on Instagram.
To increase your chances of getting noticed, you can tag these accounts in your photos, follow them, and engage with their content.
Under 100,000 Posts
#girlsborntravel
#girlstoptravel
#shewanders
#girlstwirltheworld
#ladieswhotravel
#girlstraveler
#femmetravels
#girlgetters
#travelladies
#dametravelers
#girlstraveleurope
#girlstraveltale
#galswhotravel
#girlstraveldiary
#femaletravellers
#travelistas
#femalesolotraveler
#femaletravelinspo
#girlstravelportrait
#girlaroundglobe
#solotravellingwoman
#welovetravelgirls
#travelgirlstyle
#iammissadventure
#girlstravelingsolo
#girlstravelling
#girltravellife
#girltraveller
Under 500,000 Posts
#shewhowanders
#wetravelgirls
#girlsjustwannatravel
#citizenfemme
#pinktrotters
#travelgirlshub
#dametraveller
#journeysofgirls
#roamingwomen
#travelette
#explorerbabes
#damestravel
#girldiscoverers
#femaletravel
#girlpowertravel
#girlsabroad
#girlaroundtheworld
#girlaroundworld
#girlsmeetglobe
#girlstravel
#girltraveler
#girltravel
Under 1 Million Posts
#travelista
#gltlove
#travelgirlsgo
#travelgirls
Over 1 Million Posts
#sheisnotlost
#dametraveler
#wearetravelgirls
#ladiesgonebglobal
#girlsborntotravel
#girlslovetravel
#globelletravels
#sheexplores
#girlsthatwander
---
Hashtags for Travel Blogging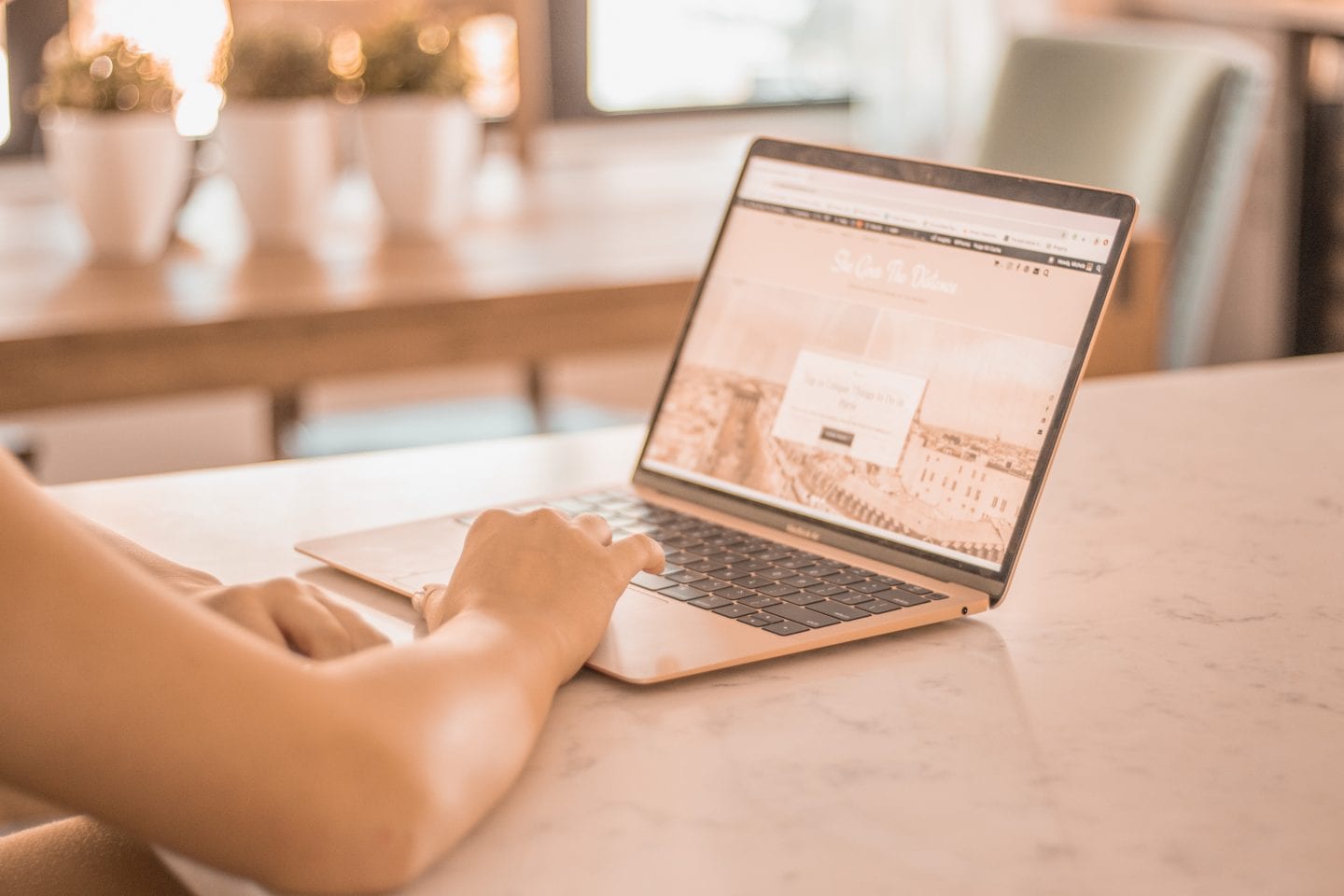 Travel blogging is its own niche within the travel content posted on Instagram. If you share resources on travel blogging and not just travel destinations, these hashtags can help you target the right audience!
Under 100,000 Posts
#travelinfluencers
#bloggertravel
#fernwehcollective
#fernwehlove
#travelingblogger
#travelingblog
#nomadiclifestyle
Under 500,000 Posts
#femaletravelbloggers
#bloggerbabe
#travelbloggervibes
#travelfashion
#travelgrammer
#digitalnomadlife
#travelblogs
#blogtravel
Under 1 Million Posts
#digitalnomads
#bloggervibes
#bloggerlove
#alittlebeautyeveryday
#travelbloggerlife
#travelinfluencer
Over 1 Million Posts
#iamtb
#travelbloggers
#digitalnomad
#allwhatsbeautiful
---
Hashtags for Solo Travel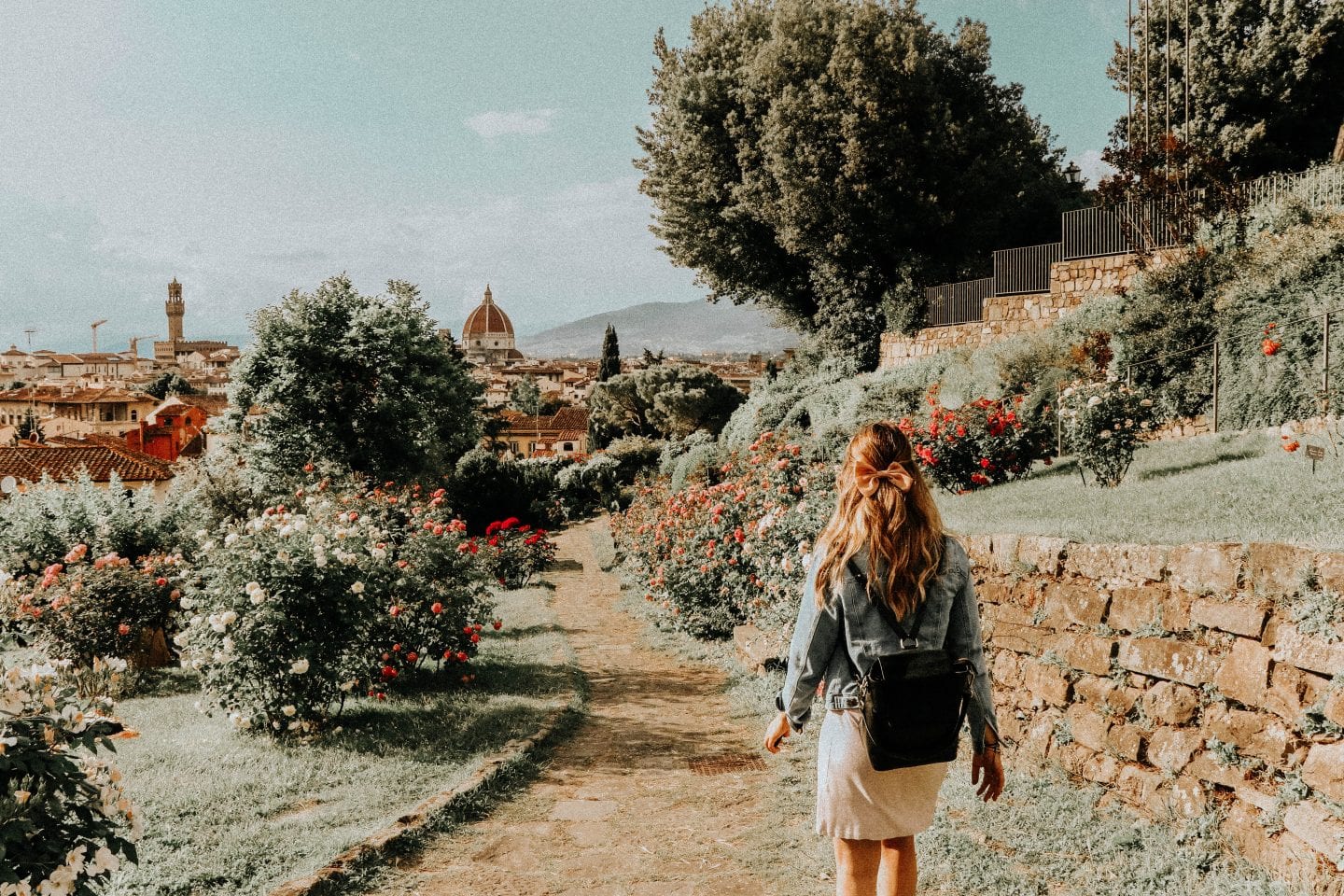 Nearly everyone is intrigued by the idea of solo travel, which is why this niche can be a good narrow topic to grow your Instagram account around.
It's all about putting value out to your audience and giving them exactly what they want (which is why a niche is important!)
Under 100,000 Posts
#solotravelstories
#solotravelers
#solotravelgirl
#solotravellingwoman
#solotraveldiaries
#solotravellers
#travelingsolo
#solotravelling
#femalesolotravel
#femalesolotraveler
Under 500,000 Posts
#solofemaletraveler
#solotravelingisfun
#solotravels
#solotraveling
Under 1 Million Posts
#solotraveller
#travelsolo
#exploresolo
Over 1 Million Posts
---
Seasonal Travel Hashtags
Under 100,000 Posts
#springtravel
#springtrip
#falltravel
#falltravel
#wintertravels
#winterinparis
#winterinnyc
#winterinlondon
#winterineurope
#summerdestination
Under 500,000 Posts
#summertravel
#summertravels
#wintertravel
#snowtrip
Under 1 Million Posts
---
Tools for Finding Travel Hashtags & Doing Your Own Research
If all those Instagram hashtags for travel aren't enough for you, then no worries. I have tips to share to help you do your own travel hashtag research!
Travel Hashtag Master List
Firstly, sign up to The Travel Library to gain access to my Travel Hashtag Master List. It's free and I am constantly doing my own travel hashtag research and adding to this list!
Preview App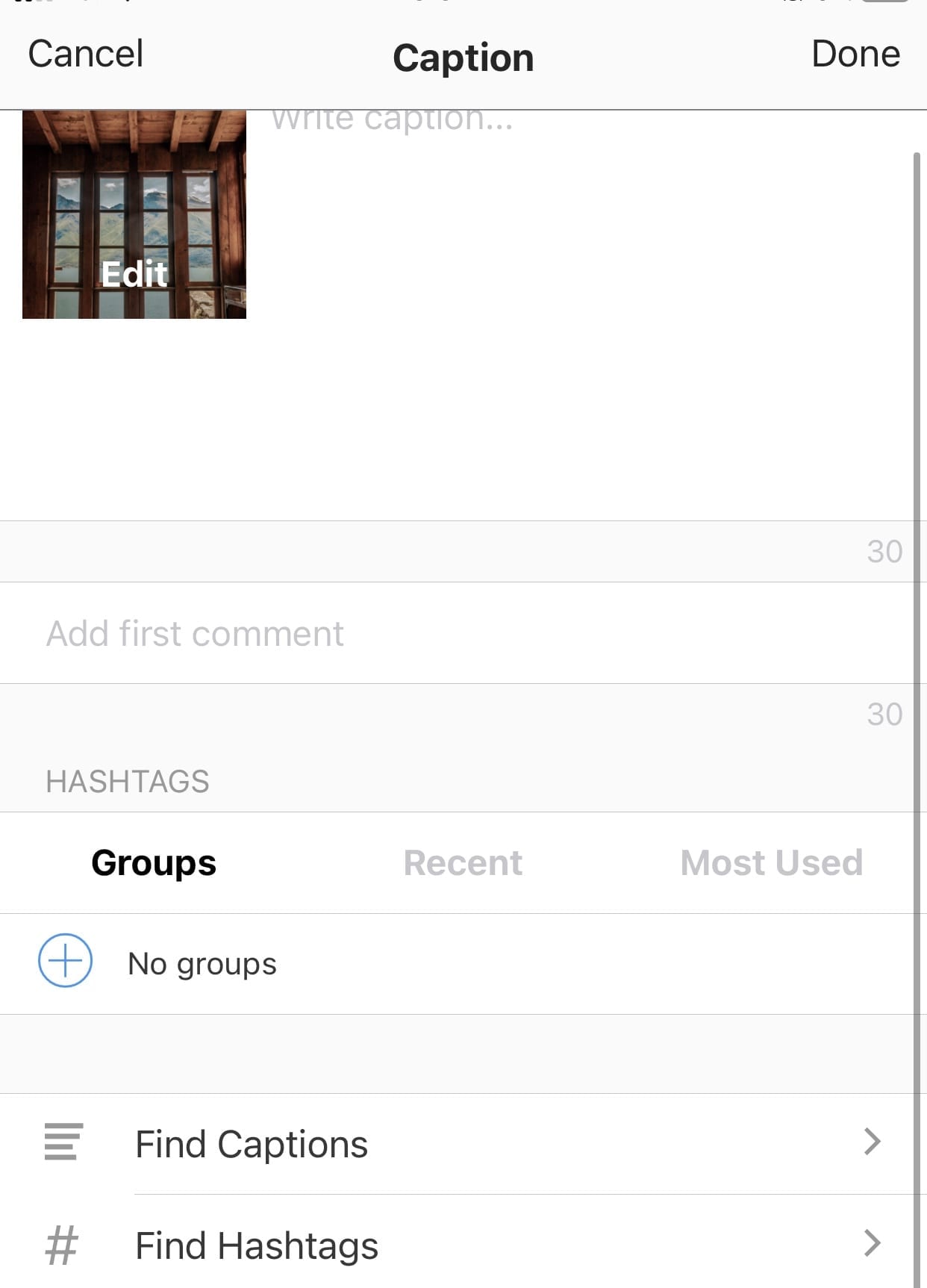 Secondly, you could download the Instagram planning app Preview. Built-in to this app is a tool called find hashtags. This platform has created hashtag groups that are ready to be added to your post!
You can plan your feed within the app and upload or schedule both your caption and hashtags with your photo to Instagram.
This feature is only available if you pay for the premium version of the app. But, it's a way to save lots of time by automating the hashtag research process.
Instagram Search
Thirdly, use the Instagram search to find related hashtags. This is where you should start for your own travel hashtag research. Start typing away words related to your niche and jotting down what hashtags come up (including their volume!)
Make sure to at least click on the hashtag to see what kinds of posts are ranking. If they don't fit your brand or the kinds of photos you post, it may not be the most relevant and worthy hashtag for you to use.
For example, don't use #girlstravel if your photo doesn't have a girl in it – it won't rank!
Post Hunting in Hashtag Pages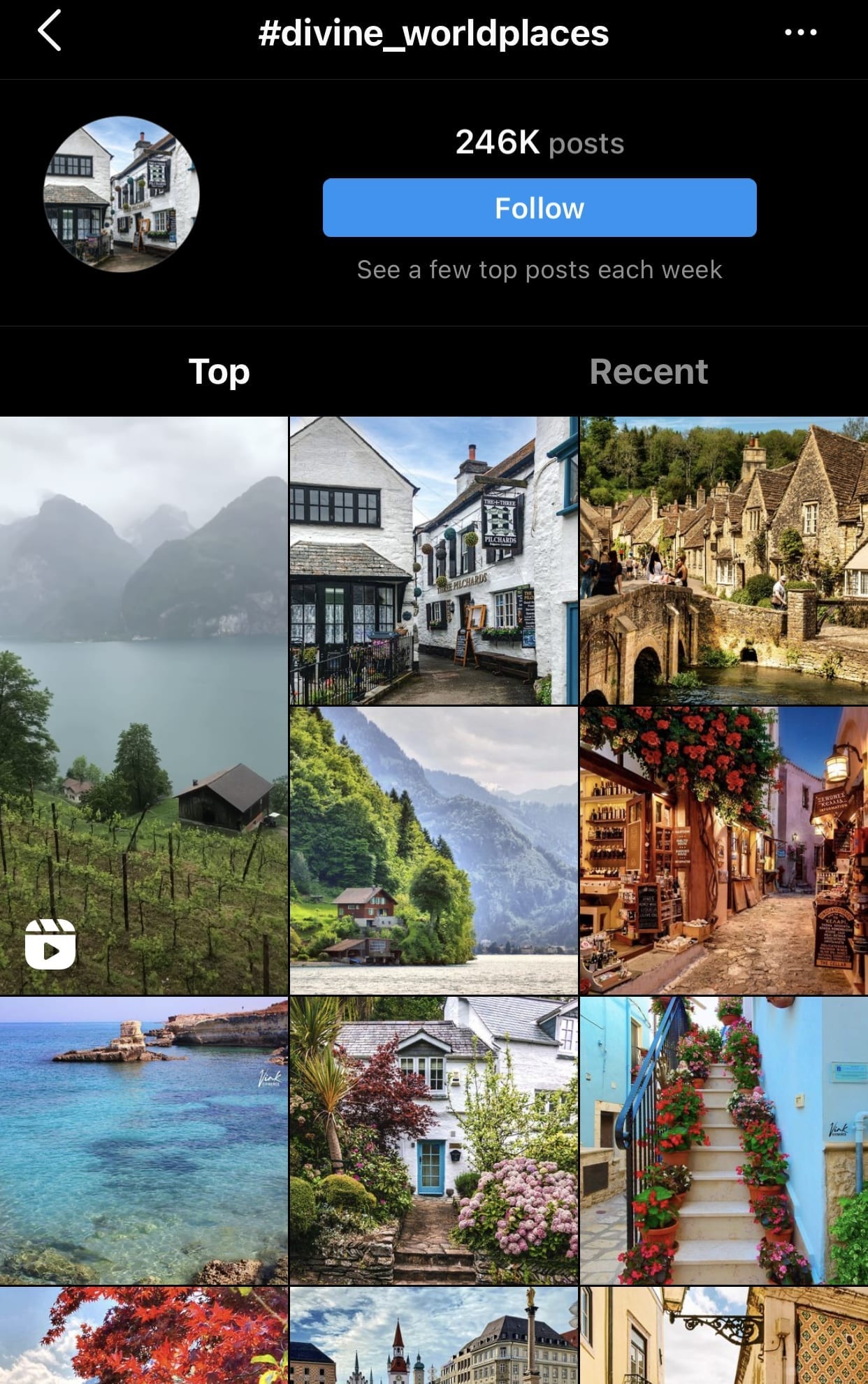 Fourthly, go to the page of a travel hashtag you think you can rank for simply by clicking on the hashtag. You'll find all the top and recent posts and can tap on those posts to what hashtags they are using. Then starts a cycle of finding more and more relevant travel hashtags!
If no posts appear when you search for a hashtag, that means it's blocked by the Instagram community. Using that hashtag will be useless for growth, so skip it!
You can also take a look at competitors' posts in your niche to see what kinds of hashtags they are using.
---
Final Thoughts
I hope this post is a great resource to you and allows you to spend more time creating content than searching for hashtags.
It's true that as much content as we create, it doesn't mean anything if it isn't shared! So having a travel hashtag library and strategy is extremely important.
Let me know what you think of these travel hashtags in the comments!
Save this list of hashtags for travel as a reference on Pinterest!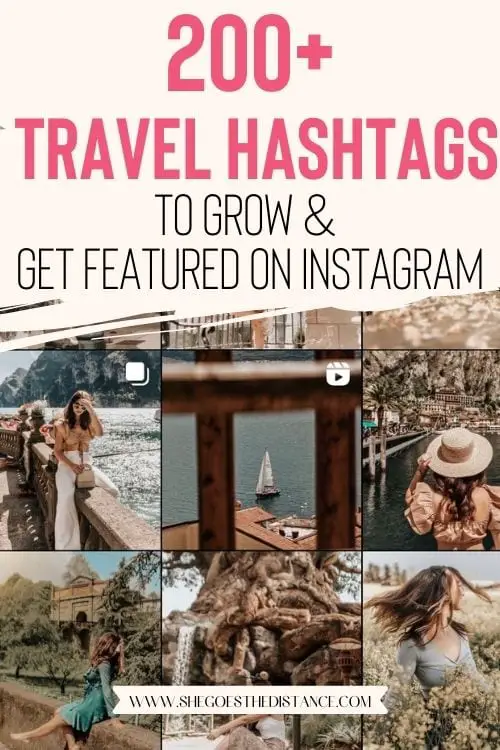 Here's to growing together!
XOXO
Michela