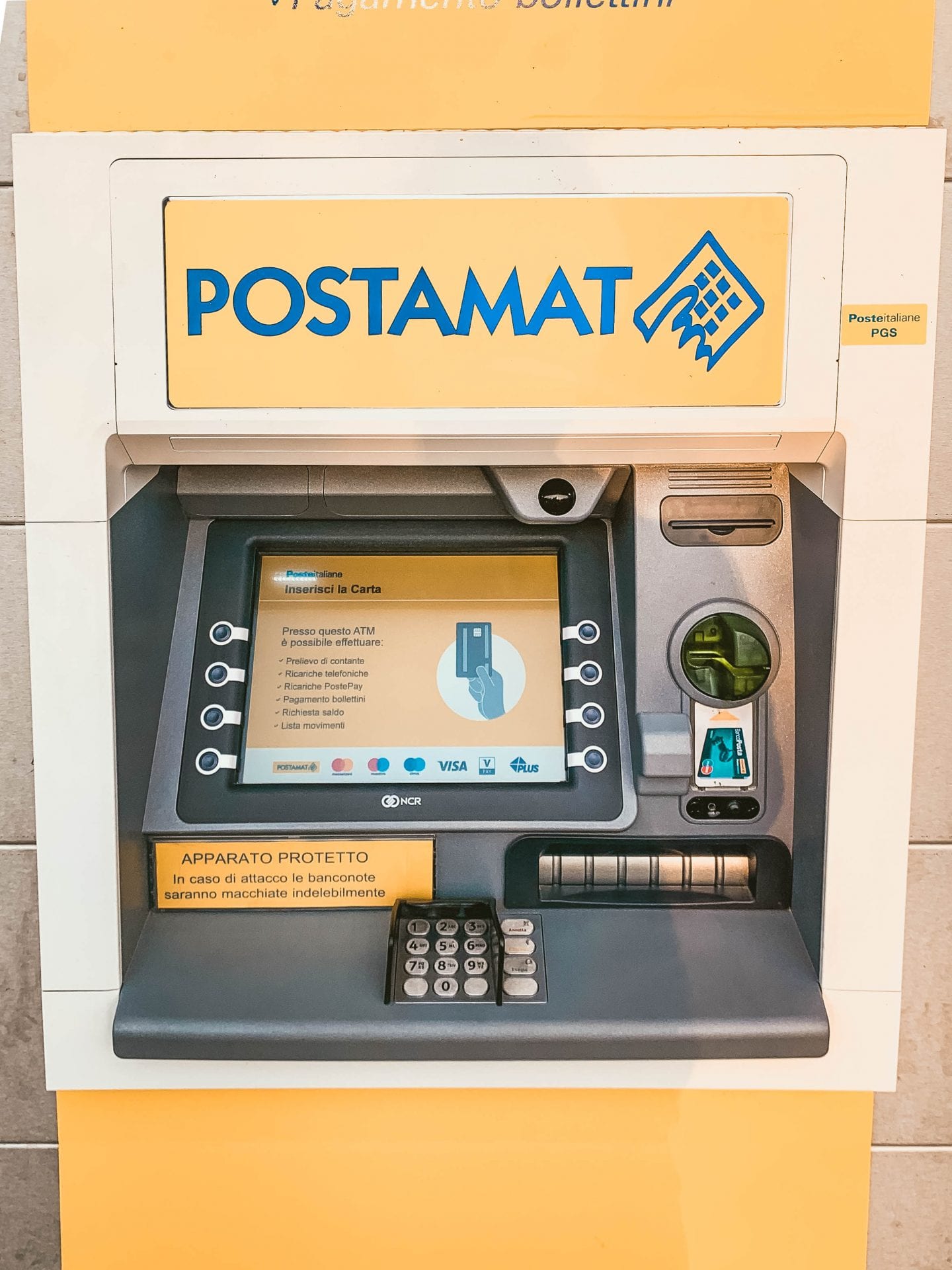 Last Updated on February 23, 2022
Traveling is an expensive venture and there's no doubt about it. So, it's no wonder why people become so anxious about money while traveling. Carrying cash is a necessary evil of traveling because you never know how widely accepted your credit or debit card is. But, you can always trust businesses will take cash in their own currency. Using ATMs abroad is an essential part of traveling, whether it's for an unexpected emergency or you're traveling long-term.
What's the right amount of cash to carry when you travel? How do you avoid paying fees? Do you have access to your accounts abroad?
These are all important financial questions to determine before take-off. Through my budget triumphs and my own money mistakes while traveling, I'm pointing out the best money tips when it comes to using ATMs abroad and traveling with cash.
Some of these links are affiliate links. This means if you make a purchase through that link, I receive a small commission at no extra cost to you. Read my full disclosure!
---
Before You Travel: Researching ATMs & Money Musts
Notify Your Bank of Your Travel Plans
This is the #1 tip I suggest to you before traveling and planning on using ATMs abroad. Set up a travel notification with your own bank so you are able to get cash while traveling.
Just like if you don't have a travel notification on your card and it gets flagged as fraud when used in a new country, you also won't be able to take out any amount of money from any ATM with that card (at least if your bank is good at their job.)
This exact thing happened to me in London on a weekend trip. My bank knew I was studying abroad in Italy for a few months, but I didn't notify them of my last minute trip to another country. I tried to get British pounds and the ATM wouldn't even take my card!
Most banks allow you to set a travel notification through their app or on their website. You could also call to let them know your dates of travel as well as get information on how much you will pay in fees abroad with your card and account type.
Consider a Travel Credit Card
Many banks, airlines, and even hotels offer credit cards specifically made for frequent travelers. By using these cards (dependent on the individual type), you'll usually be able to earn points, miles, or cash back on purchases to go towards travel.
The other typical benefit of these cards is no foreign transaction or ATM fee. Every time you take money out of an ATM that is not your home bank, you are charged a fee. Certain travel credit cards may waive these fees or have significantly lower fees. However, they could charge you an annual fee to have the card, which most basic credit and debit cards won't charge.
You can also consider a travel or airline credit card to receive perks like free checked bags, which is one of my tips on saving money on airline baggage fees.
Opt for a Card with a Low Transaction and ATM Fee
As I mentioned previously, travel credit cards (depending on the type) may waive fees when used abroad or have significantly lower fees. If you don't specifically want to sign up for a travel credit card, still keep in mind the fees associated with whatever card you are looking to choose.
Your bank likely has a comparison chart on their website or the ability to filter different cards based on their fees, benefits, and more. This can make it easier to see what card fits your lifestyle best.
If you like to travel but don't travel all the time, you might go for a card that's the middle ground – more cashback rather than points and miles, no annual fee, but still low fees for foreign transactions and withdrawals abroad.
Research the Banks in the Area You are Traveling To
Several things about researching the banks around the area you are traveling to can help you when figuring out what ATMs to use abroad. Firstly, you can look at the physical locations of the banks/ATMs so you have an idea of where you can get cash easily or in a pinch. You can even factor this decision into what hostel, Airbnb, or hotel you'll stay in.

Secondly, you will be able to recognize trustworthy ATMs by knowing what banks are used in the country you are traveling to. In big cities in Europe, for example, there are ATMs along the street that aren't attached to a bank. These ATMs are a bit sketchier, so I would avoid using them.
Figure Out How Much Cash You Actually Need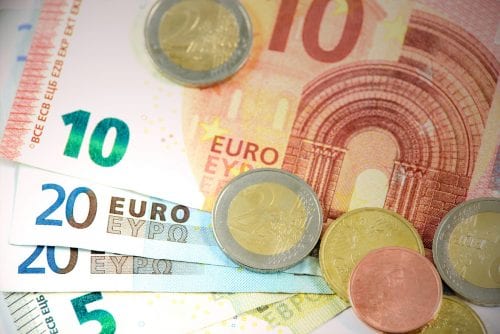 While you travel, your actual need for cash will vary greatly on a variety of factors. Firstly, what is your destination like? Is it commercial, big, and popular? Then most places will likely take card. Is it rural and small? Then having cash in the correct currency is probably necessary.
Is the area known for pickpocketing or are you unsure about its safety? Then I would take less cash (or scroll below for my secret way of carrying cash around!)
I always have a bit of cash in the foreign currency when I arrive to the destination. This is in case I need to pay for a taxi or need emergency money. I usually don't take more than 100 or 200 dollars worth of cash before I arrive because I prefer using my card and not carrying lots of cash on my person.
Estimate how much you might need for something like a taxi and then times that by something like one and a half. I like to overestimate, but I don't like to convert all my money to cash (as it's much better safely kept in my bank account.)
---
While You Travel: Using ATMs Abroad & Cash Tips
Avoid Street ATMs – Use ATMs In or Attached to Banks
Stand-alone ATMs that are outward-facing on the street (common in Europe) are not the safest ATMs to use. Moreover, they are especially unsafe to use if they are not attached to an actual bank's name.
I always use ATMs inside a bank or attached to it. Fees tend to be less and the security is so much better.
ATMs that are exposed on the street can be easily compromised or tampered with. They are also in public view, so you never know if someone could be taking note of your information!
Store Cash in a Money Pouch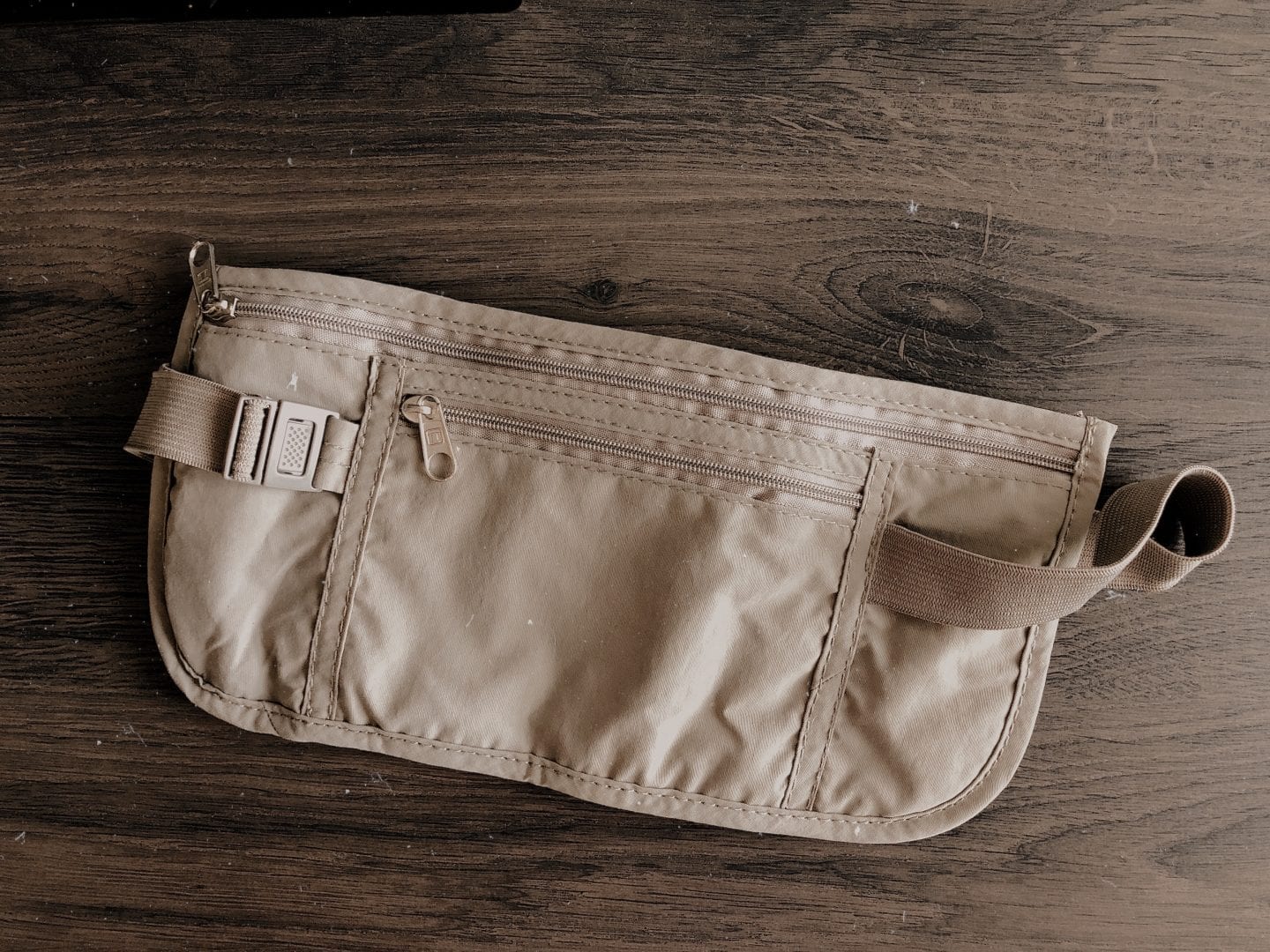 While you're traveling, carrying cash is important in case an emergency comes up. Carrying a significant amount of cash, however, also makes for an anxious traveler! Pickpocketing is commonplace in destinations where tourists can be easily targeted. The last thing you want is to convert lots of currency and have it stolen from you on vacation!
That's why I always travel with a money belt. It is inexpensive, lightweight, and discreet. Just stash your cash (and even your passport, hotel key, etc.) and clip the belt around your waist under your shirt.
Exchange Cash at the Post Office – Lowest Rates & High Security
Every traveler also has concerns about where to exchange currency. If I'm exchanging currency in my home country of the US, my first choice would be to do it at the bank. It's the most secure place to do it and usually has low rates. Airports usually have the highest rates for exchanging currency.
When abroad, avoid exchanging currency at small currency exchange shops that just scream tourist trap. The bright colors, the tiny storefront, and the fact that they are placed in the most tourist-y of areas like city centers is a red flag for high rates and low security.
Abroad, there are some countries that do currency exchange at the post office, like in Croatia, which I preferred of all the locations to exchange currency.
Carry an Anti-Theft Backpack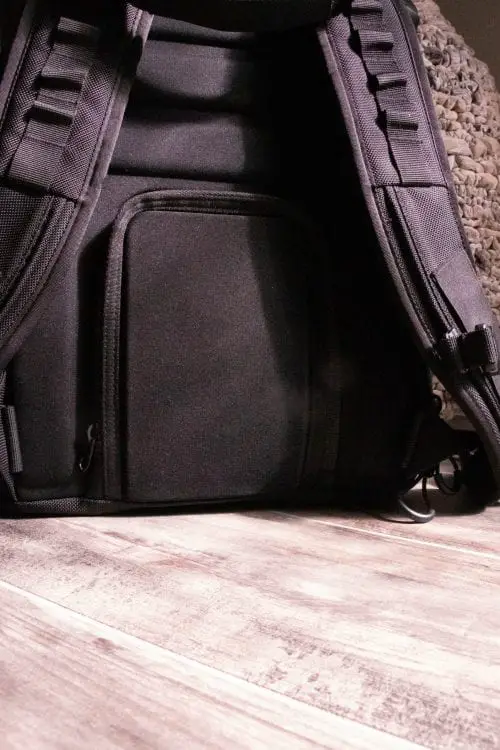 When taking out money at an ATM abroad or simply walking around with cash and valuables, I always travel with an anti-theft backpack. My WANDRD photography backpack is so good for travel in general because you can only access the main compartments from the zipper against your back.
There's also a secret pocket on the back big enough for your passport and some cash.
Whether or not you are ready to invest in an anti-theft backpack like the WANDRD one or the lighter and cheaper XD Design Urban Lite Backpack, I at least recommend always travel with purses or backpacks with strong zippers and closure. No open tote bags here girl!
In busy areas and popular tourist spots, I even recommend keeping the bag in front of you. I witnessed a pickpocket cut off the straps of someone's backpack and take it!
I promise you don't have to be worried and anxious 24/7 while traveling with money. You just have to be street smart and aware of your surroundings and all will be well!
---
Final Thoughts
Overall, use your street smarts when it comes to exchanging currency and using ATMs abroad! If it looks sketchy, it probably is. Unfortunately, many tourists fall into the trap because it seems too good to be true.
Always do your research before you travel and use these money tips to save and travel with money wisely!
Share these tips on Pinterest if you found them helpful!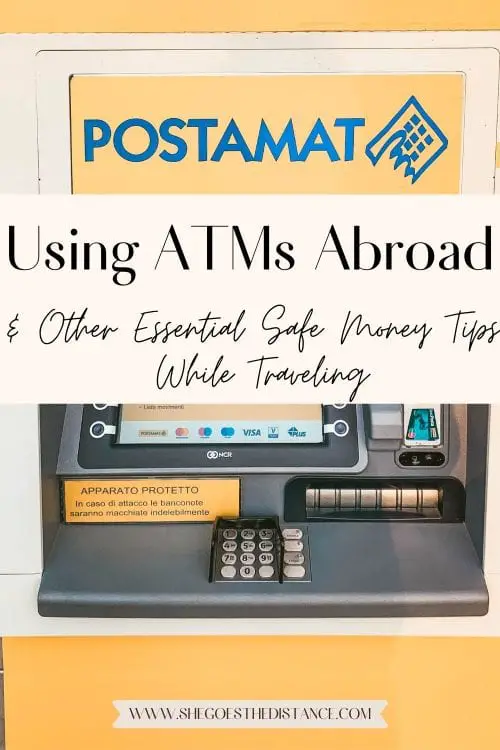 I wish all my lovely readers safe money travels in the future! I love addressing topics like this related to traveling because a lot of elements can make you feel anxious before making a big trip. But there's no need to worry if you have the right information available to you!
Happy travels!
XOXO
Michela