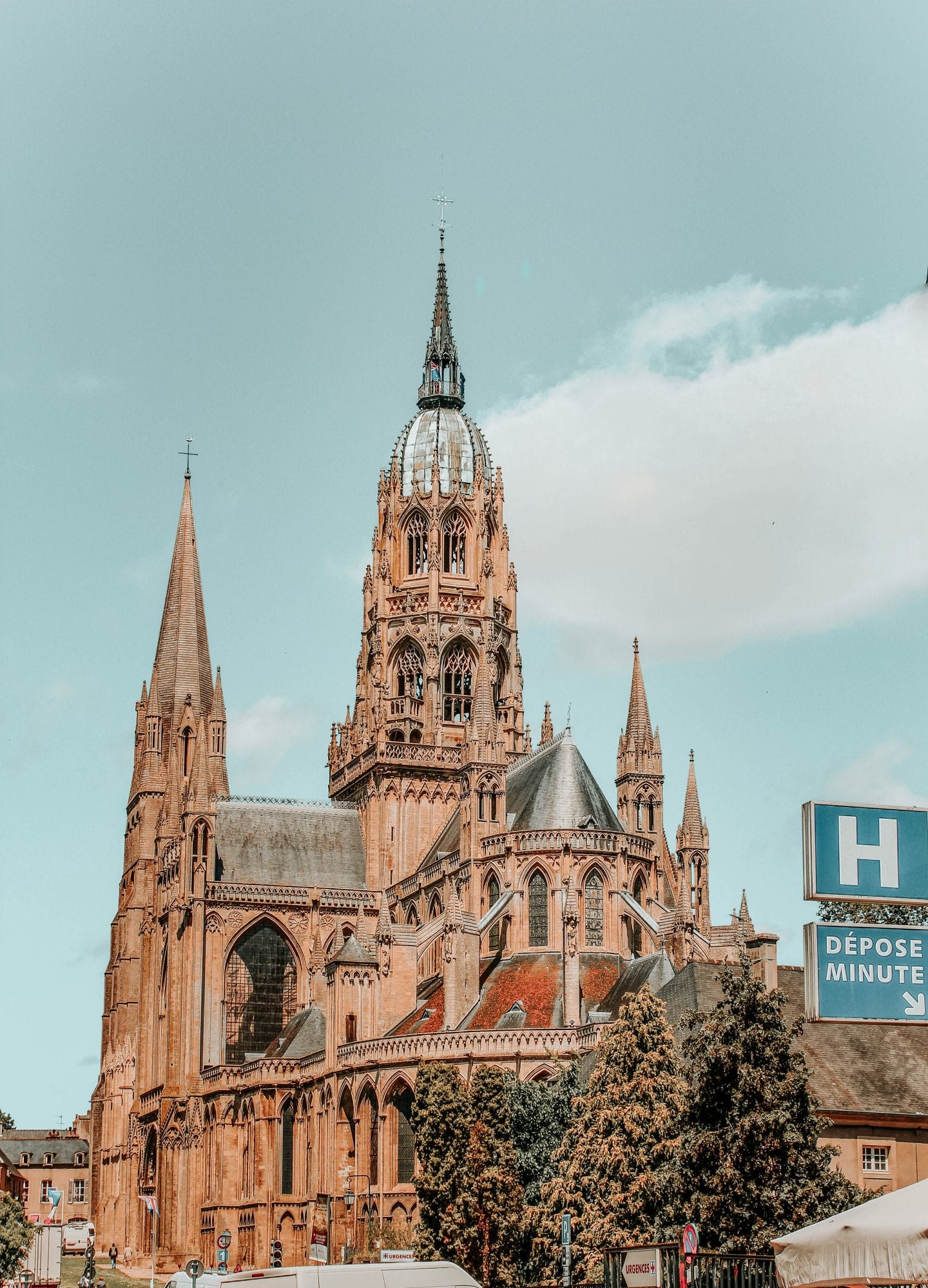 Last Updated on February 23, 2022
The region of Normandy, France has an epic history – from Vikings to Joan of Arc to, more recently, World War II. It's not only significant for its place in France's long storyline, but for its quiet beauty. The colder weather means its shores aren't bustling with beach-goers and the towns and cities within the region are humbly ornate with French flair, without all the glitter of Paris or Versailles. Normandy is a perfect region for a day trip from Paris, being only a few hours drive, or worthy of its own road trip itinerary. In either case, here are 6 stunning places to visit in Normandy that showcase its history and uniqueness.
I have to admit, I was not a travel blogger when I traveled to Normandy. Only 16 at the time, I barely even had a camera (thanks Mom for letting me borrow yours.) But being my first international trip, it was the moment I fell in love with travel. It opened my eyes to the world outside of my own bubble and was the beginnings of an inextinguishable passion for traveling.
That all being said, the photos may not be perfect, but the destinations are. This trip is for you if you're a history buff, an off-the-beaten-path traveler, or someone looking for a bit of adventure.
Some of these links are affiliate links. This means if you make a purchase through that link, I receive a small commission at no extra cost to you. Read my full disclosure!
---
Why Normandy?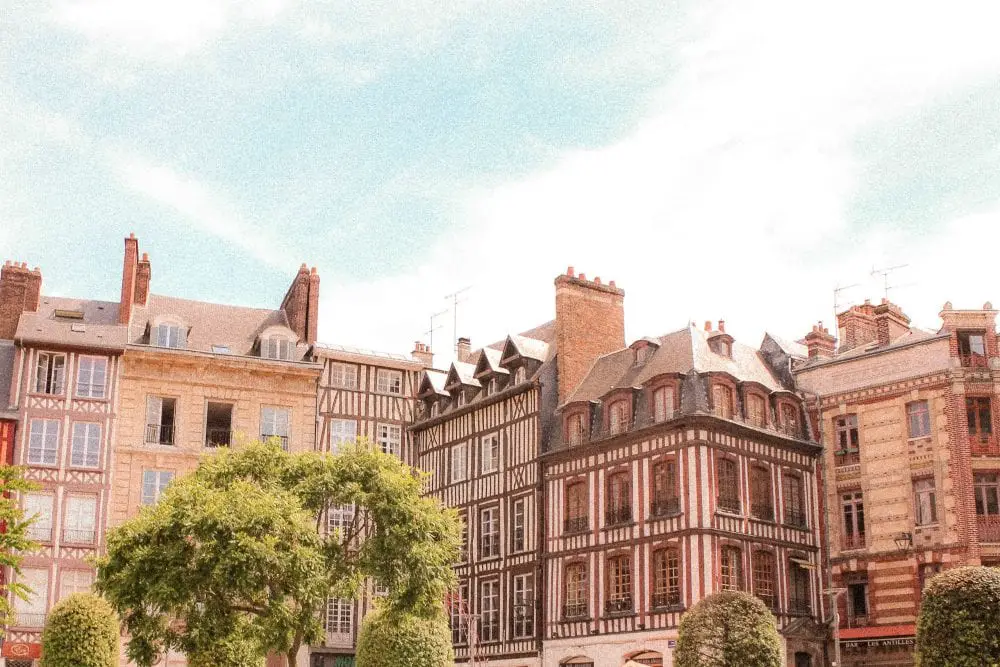 Normandy is a region in the northwest of France. It doesn't possess the glamour of Paris or sunshine of St. Tropez, but it is a haven for history-lovers and dreamy shores of natural cliffs.
Throughout this post, I've linked resources to travel information provided by the region of Normandy for all of these must-dos. Feel free to use them to help you plan your trip!
Where to Stay
If you're planning a road trip to Normandy, then any town I mention below can be a perfect stay for the night. Caen is great central option, Roeun has a bigger city feel and is closer to Paris, and Bayeux is perfect for travelers who want a quieter countryside retreat.
I highly recommend making Caen a home base so you can take day trips all around the region. I personally stayed at Kyriad Hotel which is a great low-cost option on the outskirts of Caen. Below is an easy map to see accommodations in and around the city.
[booking_product_helper shortname="caen"]
How to Get Around
It's best to get around Normandy by car since a lot of it is countryside.
You can also get around by train from Paris and within the region. To make it easier to fit Normandy into a Paris itinerary, you can book a tour to Normandy or one of its famous sites. This could be a convenient way to visit, as the trips are usually inclusive and structured.
Here are some Paris to Normandy day trip options:
---
Mont-Saint-Michel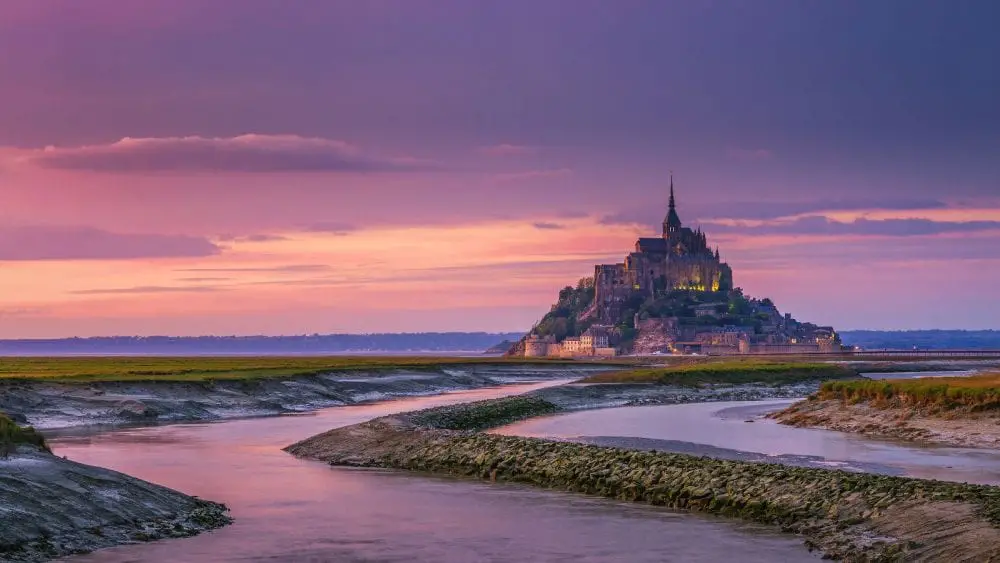 I'm starting my list of stunning places to visit in Normandy at the one spot I didn't actually get to visit, that I may regret forever.
As we entered our tiny hotel in Caen, I saw a photo in the entryway of Mont-Saint-Michel. I knew if I couldn't see it then, I would have to go back (and I'm still keeping that promise to myself!)
Mont-Saint-Michel is an island off the cost of Normandy upon which an abbey is built at the top of the hill. An UNESCO World Heritage Site, its fortified walls and surrounding bay made it a perfect structure for defense. At low tide, you can walk to the island, as the water clears a path that pilgrims used to use to reach the abbey.
While Normandy is mostly countryside, Mont-Saint-Michel is popular with tourists, so it is best to visit in the off-season. You could also book a tour from Paris to make reaching this remote place easier.
---
The Coastline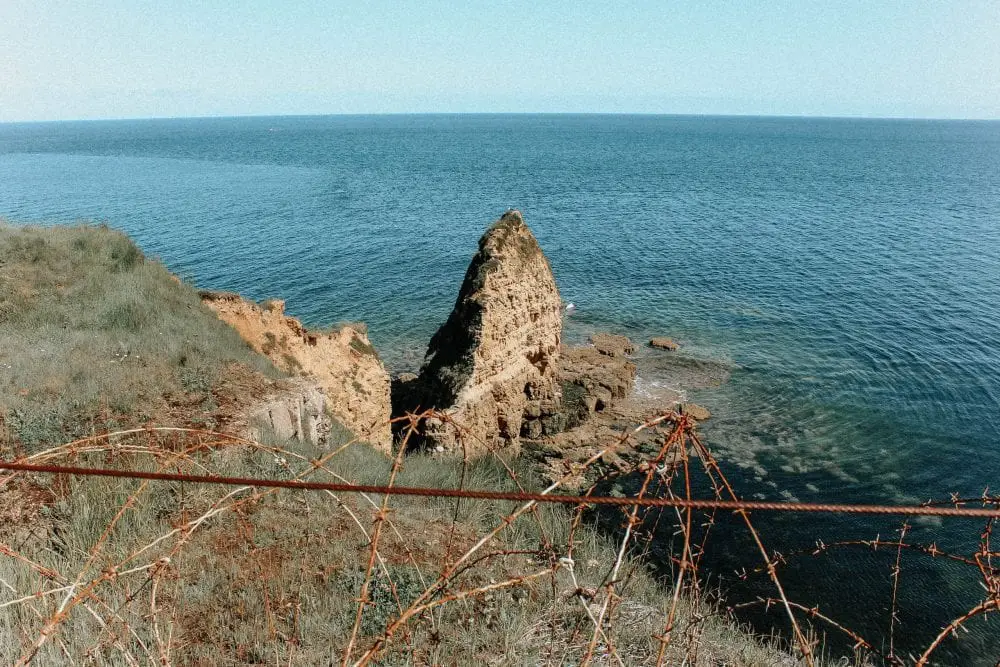 Much of Normandy's rugged coastline is not developed. Its beaches are cut short by cliffs emerging from the Earth.
Even though you won't be sitting in the sand and taking in the sun, the coastline is one of Normandy's most naturally beautiful sites. Erosion has created beautiful rock structures at the shore like Etretat.
It's the perfect shore to road trip – plan on sweet seaside picnics.
---
Omaha Beach & Normandy American Cemetery
What makes Normandy so fascinating is that some of the significant historical events that happened there are not that long ago. World War II can certainly be found living in people's memory today.
D-Day, one of the turning points of the war, occurred on Omaha Beach, as well as several others along Normandy's coast. The invasion by the Americans was employed to liberate France from Hitler's regime.
There is a plethora to learn and know about D-Day and the significance of Normandy's beaches to World War II.
Omaha Beach is open to visit and you can still see remains from German bunkers and go to the museum.
Nearby is also the Normandy American Cemetery. Even if you are not American, the serene beauty of this place is enough to visit. It's right off the coast (upon more rocky cliffs) and allows you to truly feel the history around you.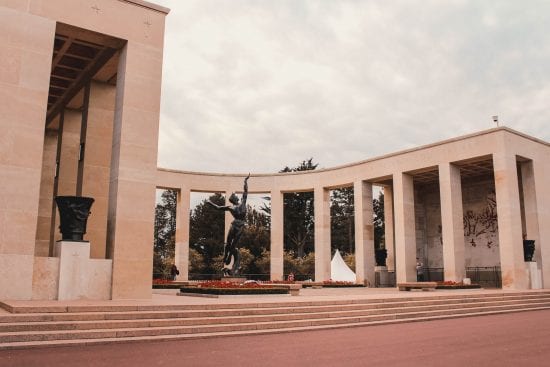 ---
Caen
Caen is a great place to stay on your trip to Normandy. It's not too big of a city and is close to the shore. It also has some beautiful sites to see!
Château de Caen is a large castle built by William the Conquerer in 1060. Right in the city center, it's easy to go inside and explore the medieval military fortress. You can also picnic on the grounds outside where all the French people hang out on a sunny day.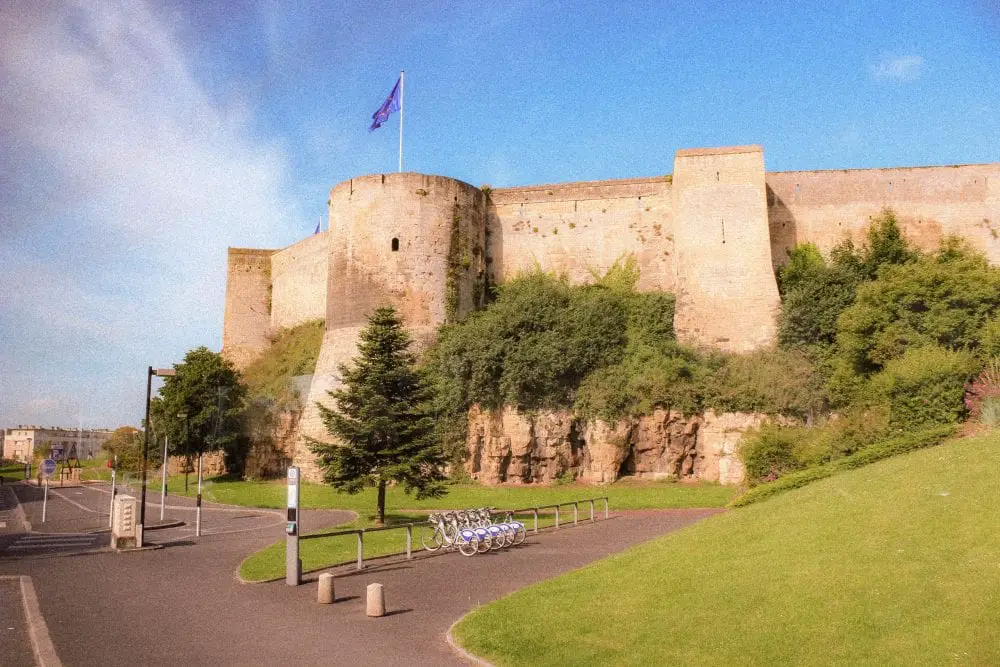 Another incredible structure is the Abbey of St. Etienne, again built under William the Conquerer's rule. Its breathtaking beauty and size make you wonder how it was built nearly a thousand years ago!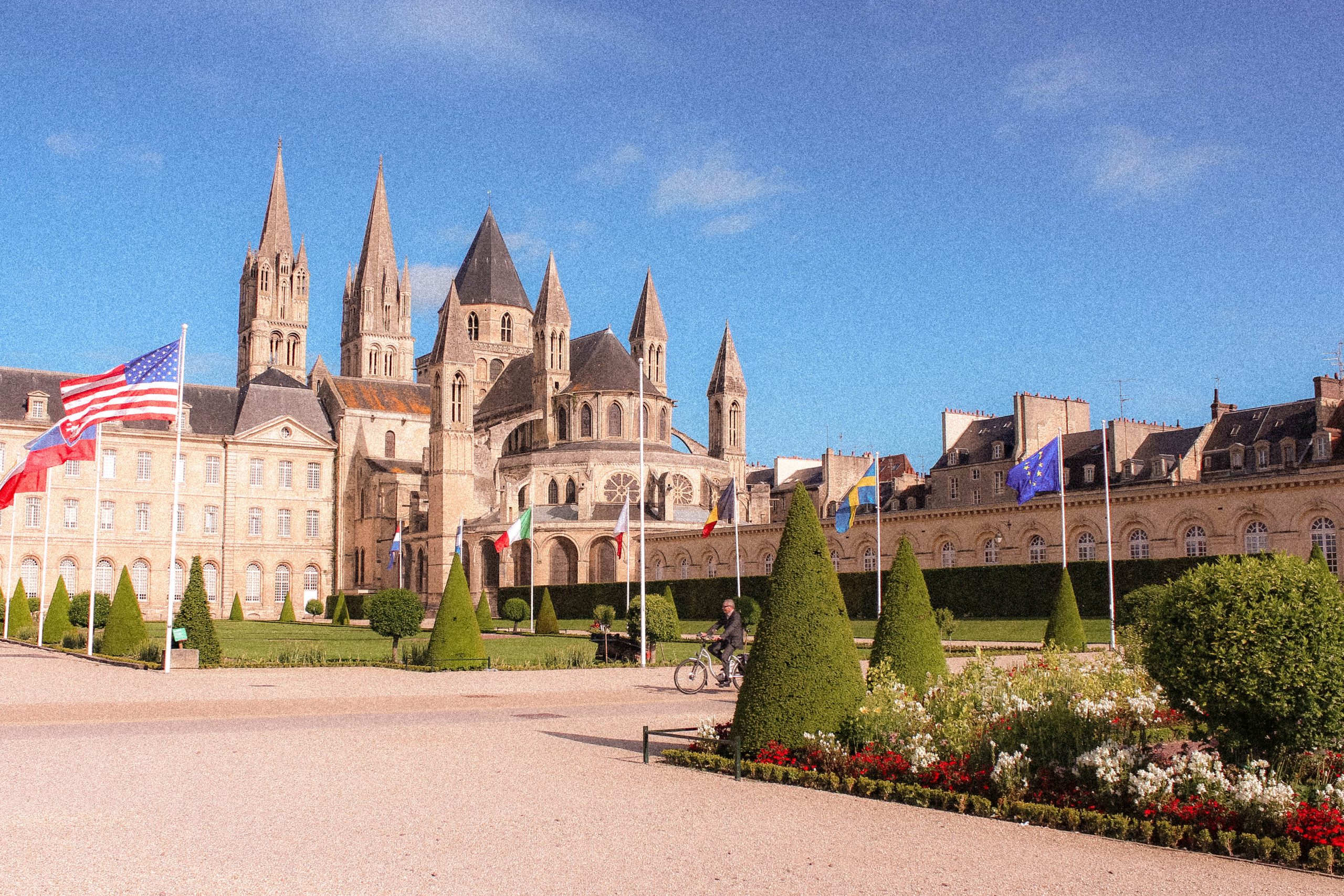 For the history buffs, Caen is also home to an incredible interactive museum on World War II, Memorial de Caen. The weather can be unpredictable in this region, so it's the perfect thing to do on a rainy day.
---
Roeun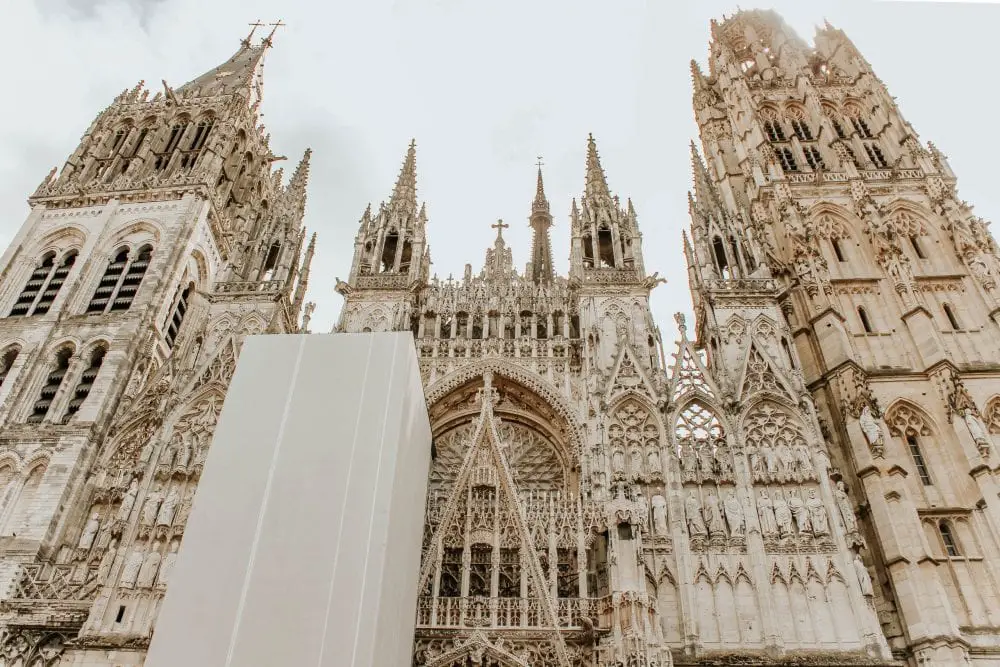 Roeun is the capitol city of the Normandy region. As with every stunning place to visit in Normandy, its history is fascinating and told through every piece of architecture.
You must see the Notre Dame Cathedral for its incredible structural beauty and shop around the main plaza where there's everything from vintage shops to luxury brands like Hermes. Eat at Le Petit Paul for a refreshing, light lunch.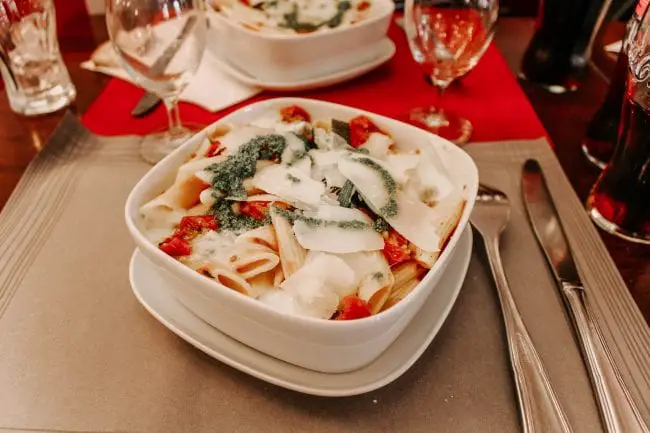 Next visit the Church of St. Joan of Arc. This uniquely shaped church is a memorial to Joan of Arc, who was burned at the stake in this same spot.
Lastly, you have to visit the Gros-Horloge, or clock tower. This clock tower is not only massive, but also ornately decorated that it glistens with each movement of the sun. You can climb to the top of the tower and take in panoramic views of the city square.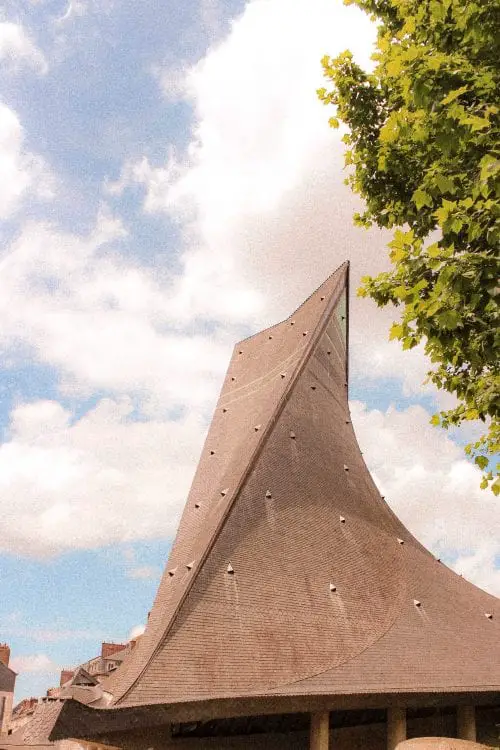 ---
Bayeux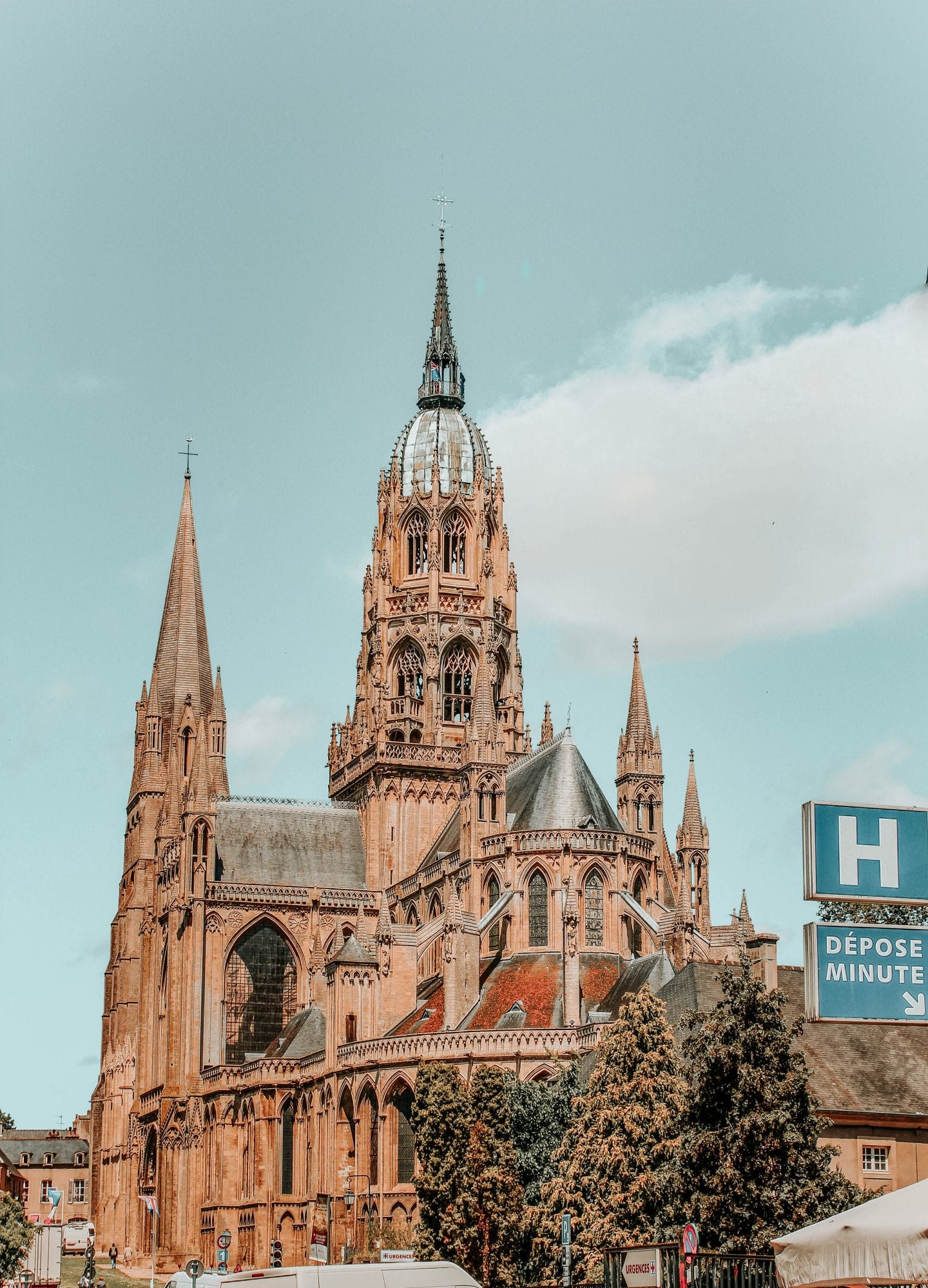 The last of the must-see places to visit in Normandy is the sweet, charming town of Bayeux. All I knew about Bayeux before arriving was what my history teacher had mentioned of it in class: there was a famous tapestry woven to tell the story of William the Conqueror's conquest of England in 1066.
Now, a visit to the Bayeux Tapestry is a must if you are in Normandy. It's a UNESCO World Heritage item and one of the main attractions of the town.
But there's even more to see in Bayeux, particularly it's larger-than-life Notre Dame Cathedral.
You wouldn't expect such a small town to boast such a large architectural feat such as the Notre Dame Cathedral. Not only does it soar above the cream-colored buildings, but it's facade and – basically everywhere else – is adorned with details of tiny stone sculptures.
Bayeux is the perfect quaint town to explore for a relaxing day trip or afternoon pit stop.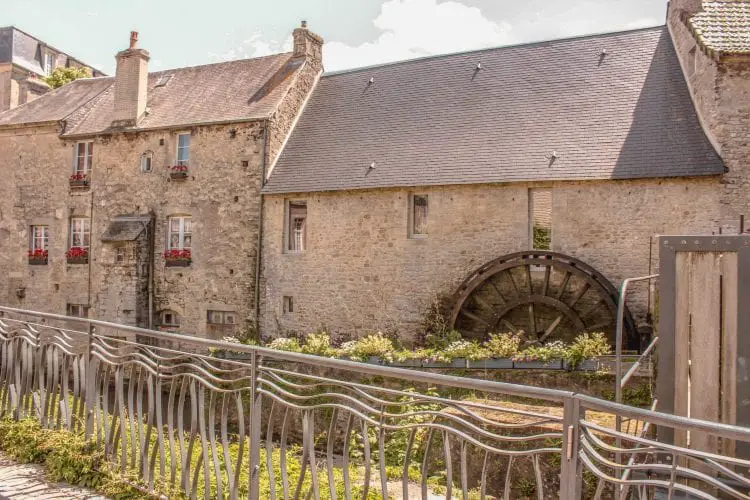 ---
I hope you enjoyed this brief guide to beautiful places to visit in Normandy, France and that some of these have made your itinerary! Let me know if you've thought of any other beautiful places to explore in this region.
Share these beautiful places on Pinterest!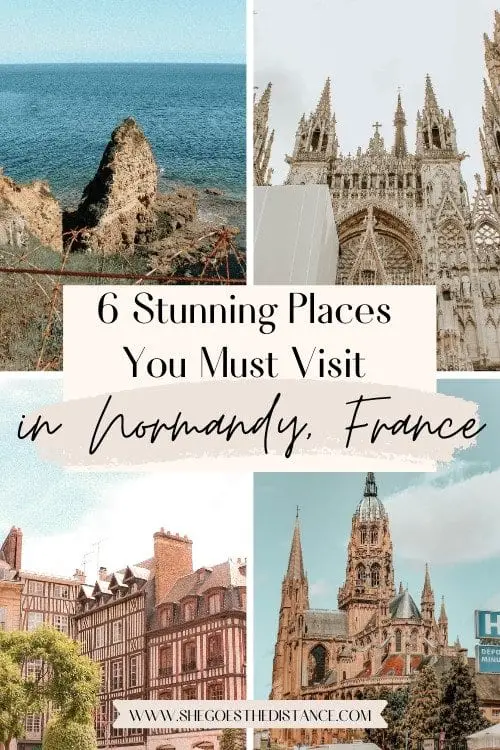 Bon Voyage!
XOXO
Michela