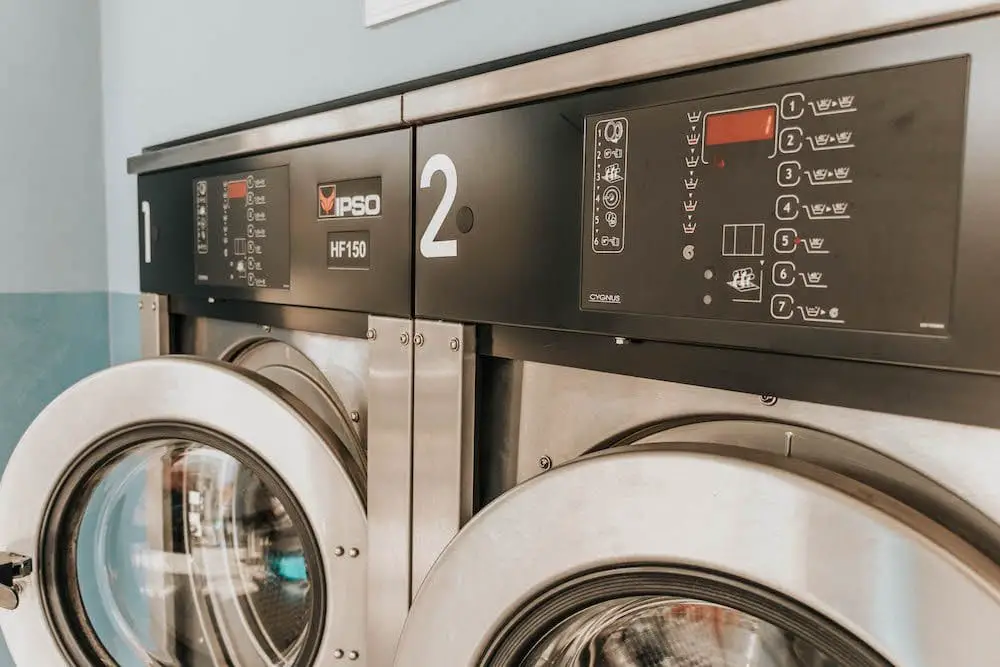 Last Updated on February 23, 2022
Oh, laundry. This may be the ultimate traveler's guide you didn't know you needed. How you're going to wash your clothes while traveling Europe is not the first thought that crosses your mind after you click "book." However, it is an important one for all types of travelers – from backpackers to luxury cruisers, from short stays in one place to long-haul trips across the continent. Everyone packs clean clothes and, eventually, everyone runs out of clean clothes throughout their course of travel. It's easy to be prepared to do laundry while traveling in Europe using these tips – you'll avoid all the stress of the unknown and enjoy your travels with a fresh mind.
Europe is an entire continent, so some of these tips may vary from place to place, which is why I've kept most general and applicable to almost all countries.
Being prepared to do laundry while traveling in Europe starts from the packing process all the way to the moment you're in front of a foreign washing machine trying to decode the symbols.
Doing laundry more frequently while you travel can also mean you can save money and pack less to avoid those airline baggage fees!
Before you jet off, make sure you're not leaving anything behind at home! My specially-curated packing guides are the thorough checklists you've been looking for!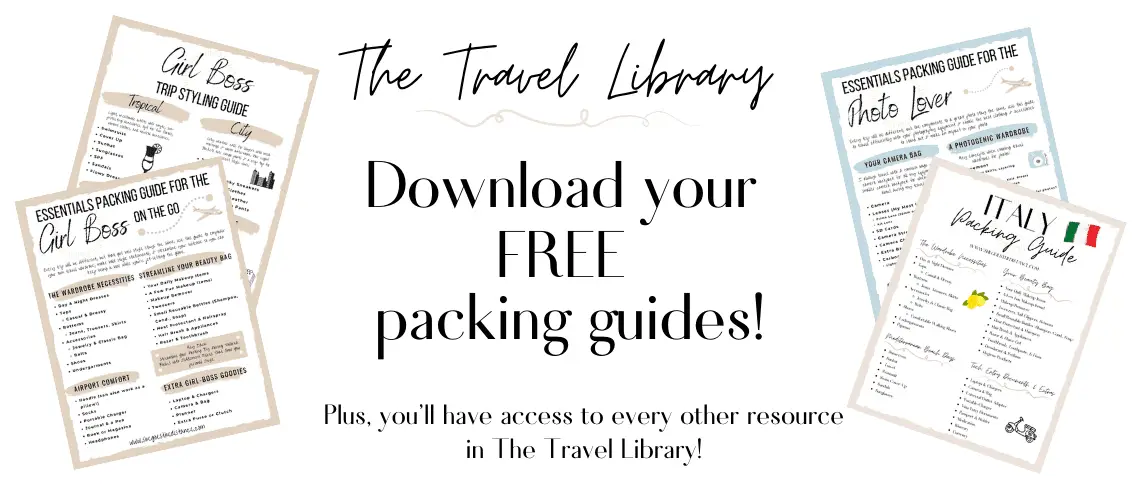 Some of these links are affiliate links. This means if you make a purchase through that link, I receive a small commission at no extra cost to you. Read my full disclosure!
---
Pack Durable Fabrics and Easy-to-Wash Clothing
Before you even think of doing laundry while traveling in Europe, consider what kinds of clothes are making it into your suitcase. If you're in it for the long haul and are doing laundry frequently, then you won't want to bother with finicky fabrics that can easily stain or are super delicate to wash.
Avoid bringing "dry-clean only" items. You don't know yet if there is a dry cleaner available where you are, plus it's an extra worry that is completely avoidable. It also takes time away from your trip and could be expensive.
Satins, silks, and leather are harder fabrics to keep clean. I'm not saying you can't enjoy a few of these pieces on your trip, but try to stay conscious of how much laundry you want to be doing and how much you're willing to work with these fabrics!
Discover the best way to pack your clothes and fit more stuff (including how to pack certain fabrics.)
---
Bring Travel-Friendly Detergent
Whether you'll be doing laundry often on your long-haul trip or you're visiting for only a week, having a travel-sized detergent on hand is an essential item travelers don't always think about in their prep.
Bringing a travel-friendly detergent ensures you won't find yourself in a pickle if an emergency comes up. You can get accustomed to your new surroundings and purchase a bigger detergent at a later date if necessary. You won't feel the stress of being completely unprepared in a new place by packing a small detergent from the start.
---
Keep Clean & Dirty Clothes Separate with a Laundry Bag
I've raved about my Veken packing cubes countless times because of how easy they are to maximize space in your suitcase. The set also comes with a small laundry bag, which I had never thought to travel with before I bought this set.
The laundry bag is incredibly useful when you're on the go and hopping from place to place. It not only keeps your dirty clothes in one place but also ensures they are separated from your clean clothes. Whether you're using a local laundromat or washing your clothes in the sink, they are all in one place just like they would be in your hamper at home.
They take up virtually no space in your suitcase since it's just a thin bag. You can find ones that are inexpensive that aren't part of a set like this one for eight dollars from Amazon.
---
Take Advantage of Hotel Services
An obvious strategy to doing laundry while traveling in Europe is to use laundry services provided by a hotel, if you are staying at one with this amenity.
Filter your accommodation searches by ones that have a laundry. In many cases, Airbnbs, apartment rentals and hostels will also have laundry machines available for guest use.
Some hotels may even offer the service of doing your laundry for you, but this will be a more costly option. On the bright side, it leaves you more time to explore and enjoy your travels!
---
Explore and Find a Local Laundromat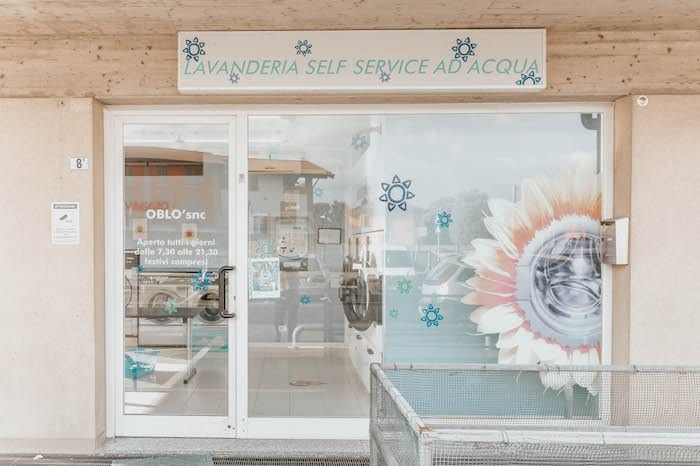 Locals have to do their laundry too, right? Especially in big cities, there are self-service laundromats available that don't break the budget. Always stay with your clothes and makes sure to have cash in the local currency (I've got more tips for using ATMs abroad and exchanging currency.)
Pro Tip: Have a translator app already downloaded on your phone before visiting a laundromat. It will make understanding instructions in the local language a whole lot easier and stress-free!
---
Use Your Bathroom Sink to Hand-Wash Clothes
If you're all out of washing machine options, take a step back in time and retreat to the old-fashioned way of doing laundry.
The sink of a hotel or apartment can be an… interesting place. It's not your sink at home that is comfortable and clean to you. However, in many cases, you might only have this option available to you to wash your clothes.
To create a barrier between your clothes and the sink itself, consider laying a plastic bag or trash bag over the sink. Rub a bit of detergent on your hands and proceed to hand wash your clothes as best as you can.
---
Have a Spot Cleaner on Hand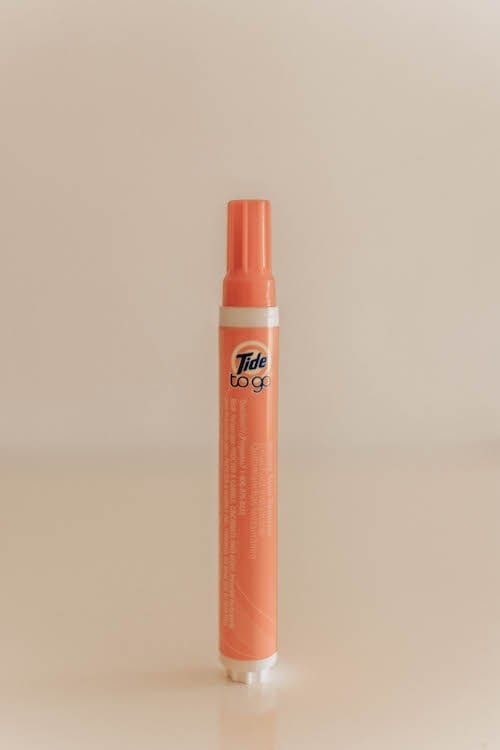 It never hurts to have a back-up plan and that philosophy applies to almost every aspect of traveling! A tiny and effective solution to keeping your clothes clean – at least, stain free – is to pack a spot cleaner.
My go-to is the Tide-to-go pen (a classic, I know.) It's small enough to fit in a purse and attack stains while you're out and about. You may not have heavy-duty stain remover at hand while traveling, so it is best to attack stains with a detergent as soon as you notice one.
It's not a solution to fully washing your clothes, but it will help you avoid stains that may not come out in a washer later.
---
Be Careful with Washing Machine Temperatures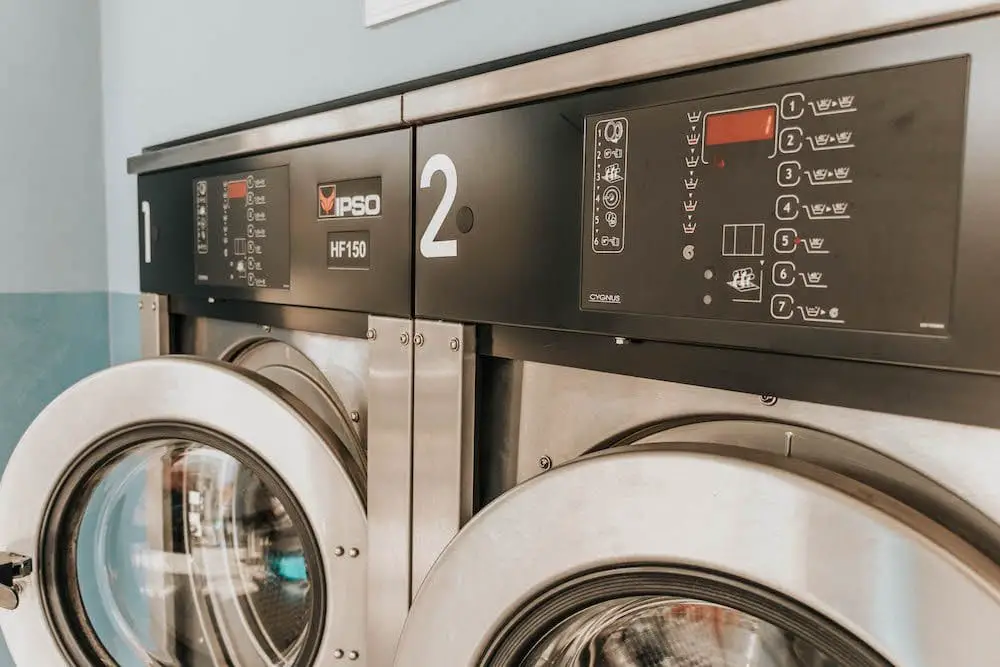 Coming from the US, I'm used to temperatures being written as Fahrenheit. In Europe, the temperatures will be listed in Celsius. Your washer may have symbols or pre-programmed settings (like delicates, normal, towels, etc.) or it could just list the temperatures.
Have a conversion app on hand to see what temperature water you're putting your clothes into or write down a guide in your phone. I love this article by Rick Steves that has a chart of European washing machine temperatures.
---
Make a Plan to Hang Dry
Drying machines in Europe are less common than in the US. There are several ways you can go about hang drying your clothes.
Firstly, you can pack a travel clothesline. This particular one eliminates the need for clothespins and is adjustable so you can fit it in the space available to you. It's only around five dollars and lightweight!
Another option is this travel clothesline with built-in clips for only ten dollars.
Secondly, you can use the space around you to delicately hang clothes. Use the shower door, the kitchen table, the living room chair, etc. to dry out your clothes.
If you're staying at an Airbnb, they may have a drying rack or a clothesline outside the apartment that you can use. Just be careful to securely attach your clothes if you're hanging them outside and always check with your host to see if it's okay for you to use it.
---
Try a Portable Wash Bag
Innovations in the travel space are constantly occurring and one is perfect for helping you do laundry on the go!
The Scrubba Wash Bag is practically a portable washing machine, a take on the old-fashioned way of doing laundry. It's foldable and easy to pack and transport in a suitcase.
It is a more expensive option at around $50, but if you're a frequent long-haul traveler, camper, or backpacker, it may be a worthy investment to be able to pack less and wash more.
And that wraps up my ten tips for doing laundry in Europe. Even though it is a mundane topic, I hope that this was a helpful post! I could dive even further into specific laundry guides for certain countries if that is helpful to you! (Let me know in a comment!)
---
Like these tips? Share them on Pinterest!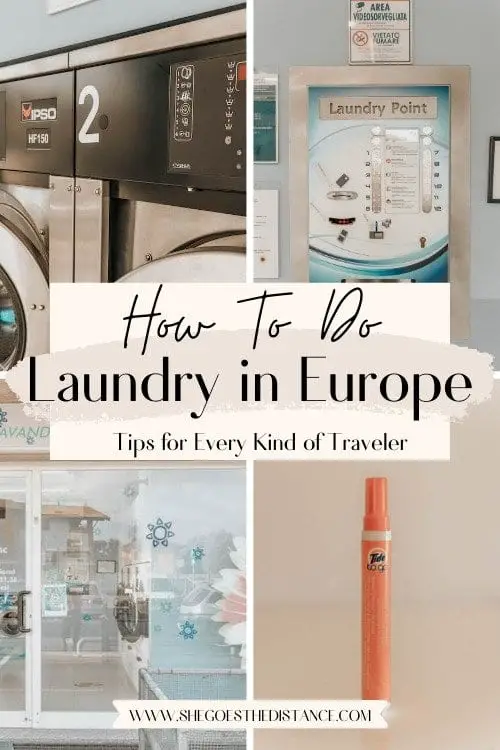 Hopefully your next experience doing laundry while traveling in Europe is squeaky clean!
XOXO
Michela