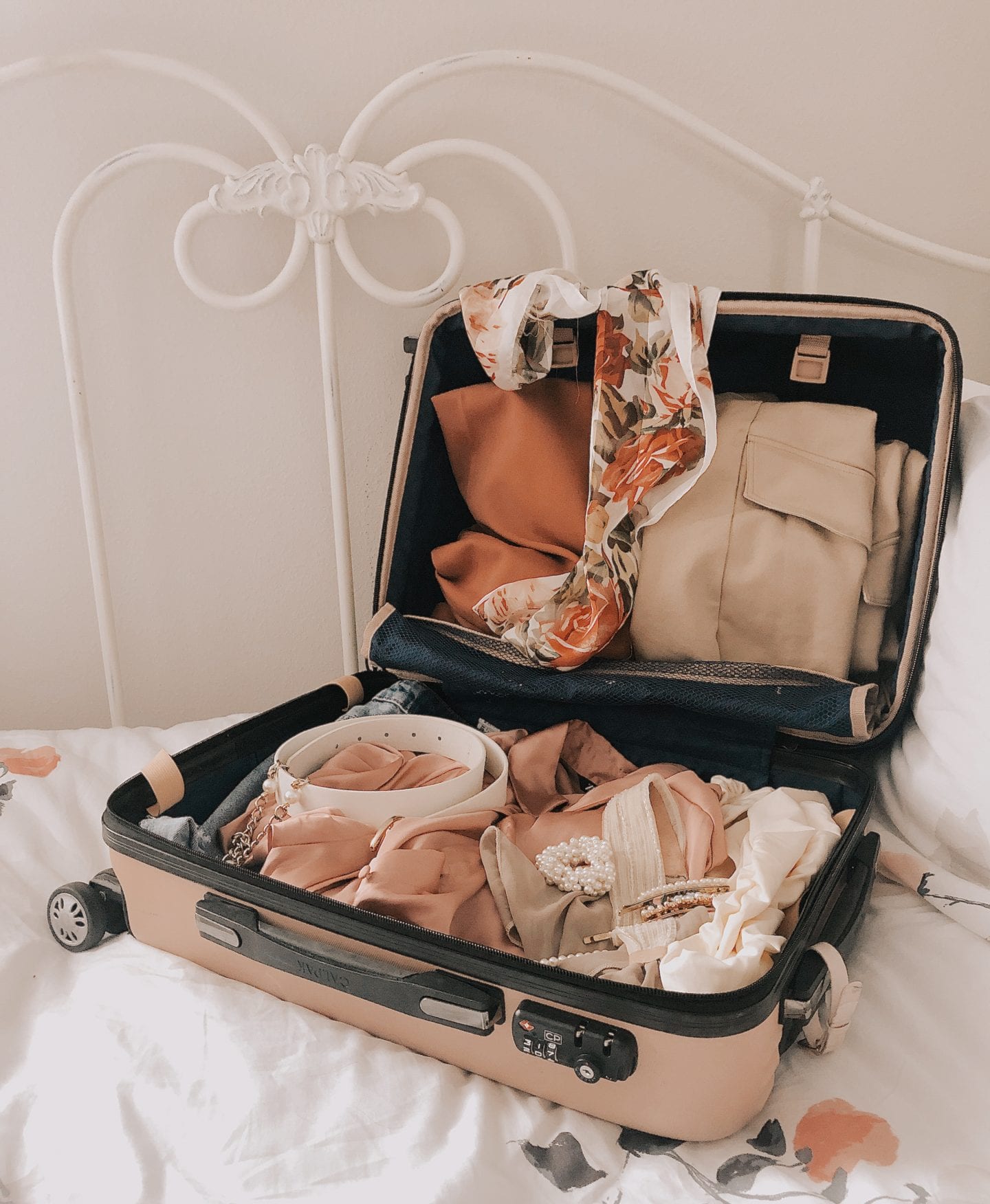 Last Updated on February 23, 2022
When we have a special trip or vacation around the corner, we find it the time to best express our personal style, take risks, and get a bit dressier than we would in our everyday lives. So how do you really take your travel style to the next level while maximizing space in your suitcase? Acknowledge your ACCESSORIES!
Believe me, I like most people pack for a trip like I'm going to change outfits five times a day. But there are simple tips and tricks to taking your look from everyday to elevated without having to pack too many bulky pieces; it's all in the details.
Some of these links are affiliate links. This means if you make a purchase through that link, I receive a small commission at no extra cost to you. Read my full disclosure!
Start here with my FREE Printable Girl Boss Packing & Styling Guide!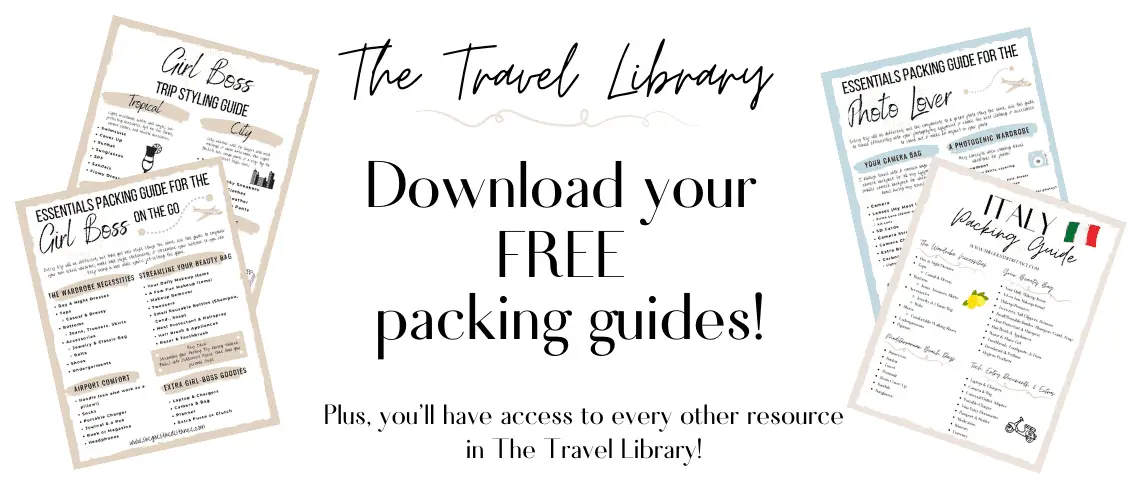 ---
Hair Accessories
Anything from headbands to scrunchies to, my personal favorite, hair clips. Even if you aren't the most skilled in actually styling your hair (definitely me!), adding an accessory to your locks can easily elevate your look, pulling the outfit together from head to toe.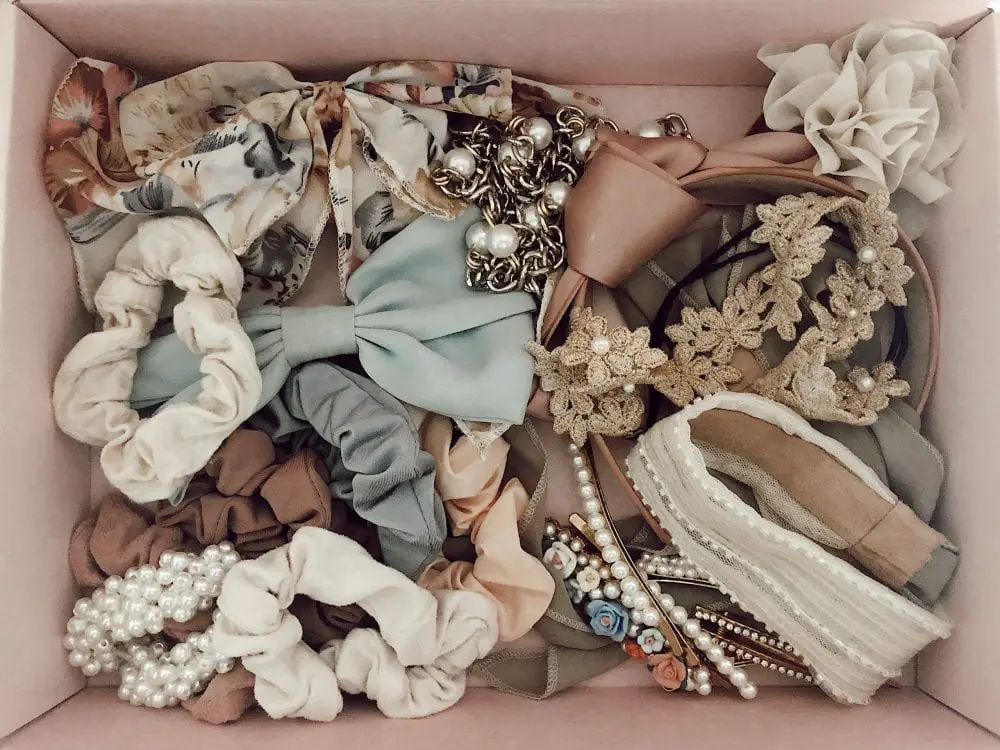 My favorite places for inexpensive hair accessories? H&M or Zara.
---
Layering
This tip can apply to all seasons, but you might have to get a bit more creative once hotter weather arrives in the summer. But layering clothing, especially unexpected pieces, instantly adds more dimension and interest to your look.
Basically, your travel wardrobe is going to appear bigger by packing pieces you can mix together and wear separately. Getting creative by layering different textures or patterns makes each outfit seem like it's a whole new look and saves space in your suitcase!
Try see-through blouses under dresses, a textured knit skirt or sweater with a leather jacket, or mesh tops under graphic tees.
---
Belts
Another accessory to the rescue! Belts not only come in so many styles to experiment with, but they are compact for travel and ideal for any body type to highlight the waist!
My favorite tip for belts? Layering belts! One of my favorite looks is layering chain belts with leather belts. It adds more interest and makes your look more unique.
---
Statement Pieces
Some of the best ways to pack light when traveling are to pack basics that you can mix and match and go with everything. This strategy is simple but maybe doesn't reflect your style as much. An easy fix? Pack those basics and add a few statement clothing pieces along to your suitcase.
Maybe a feathery top, striped pants, or a plaid blazer. This way you can still stick to the basics if consciously packing light, but you can also get away with a bit of fun by working in bolder pieces.
---
Scarf
Pros of scarves: lightweight, diverse colors, interesting patterns, endless ways to twist, and tie them.
Cons: Absolutely NONE!
Scarves are slept on as anything but a winter staple. I know sometimes if I were to wear a light spring scarf on hotter days, I would feel like it's a bit much.
The key is to find lightweight scarves of a decent size that could transform into a headwrap, bandeau, purse scarf, or even sarong. They are so easy to pack and easily add color to a plain outfit to make it more interesting.
These are just some of the accessories and styling tips you could use to add something extra to your travel wardrobe. I can't wait to hear your tips in the comments!
Don't forget to share on Pinterest girlies!
Can't wait to see the looks you all come up with once we can travel again!
XOXO
Michela