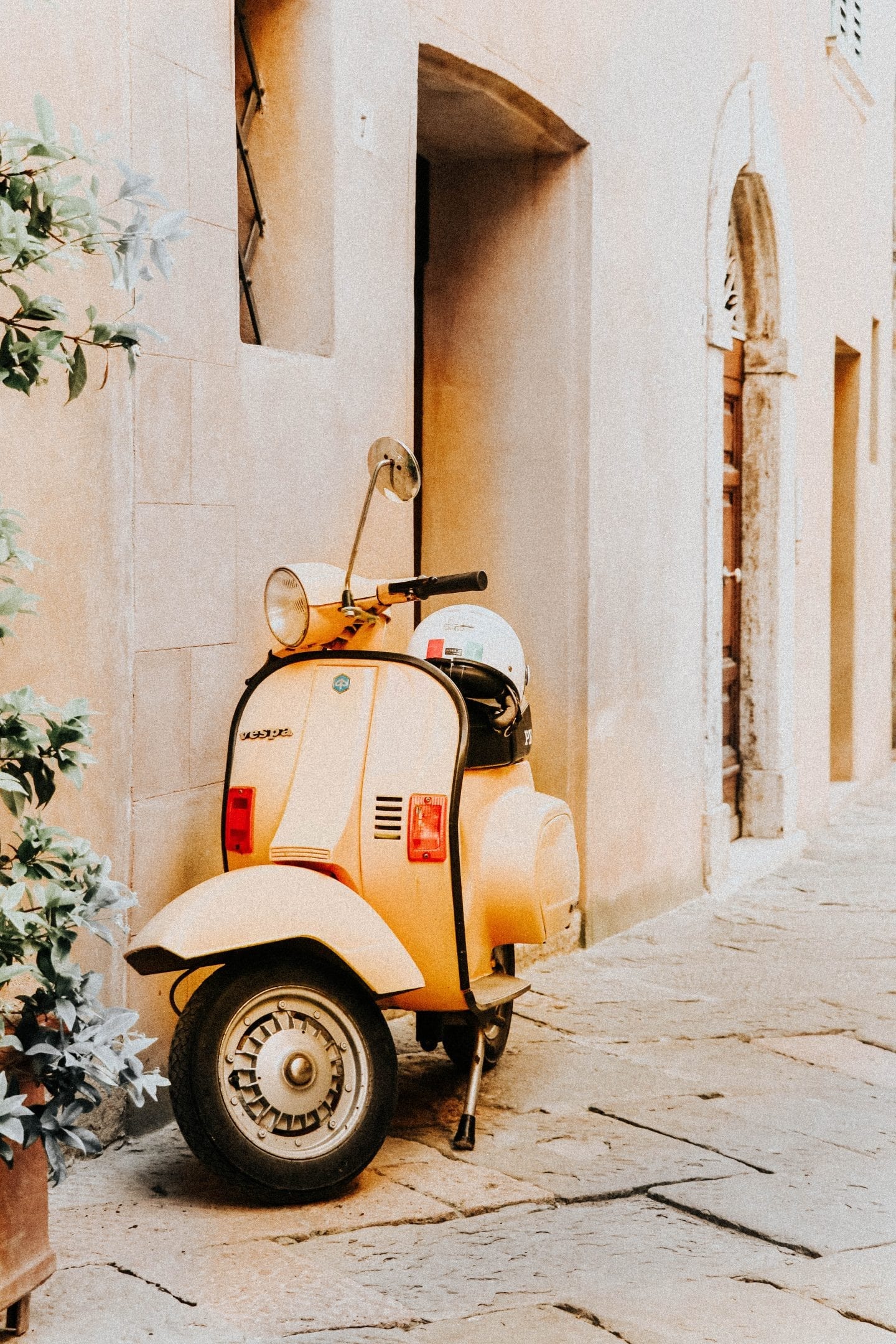 There are so many beautiful places within reach from Florence, Italy. Centered in towards the middle of the country, Florence is an ideal location from which to see so much of Italy (not to mention one of the most beautiful itself.) While studying abroad, I learned what towns made for the perfect day trips from Florence.
Nestled in the region of Tuscany, Florence is a stone's throw away from some of the most stunning, picturesque Italian villages you can think of. Any of them are worth a visit if you're craving that charming village experience.
These destinations are all around an hour or less to reach from Florence!
Siena
Siena is one of the more major towns in Tuscany, smaller than Florence, but not as small as the following towns I'll mention. It has a rich history, a bustling plaza, Piazza del Campo. The piazza bumps right up to the Palazzo Pubblico, an amazing Gothic palace. Twice a year, there is a horse race held in the piazza and is a famous tradition known all throughout Italy.
Pienza
A small town above the Tuscan hills, Pienza is the place to go for stunning views above the countryside and an authentic Italian village feel. This was one of my favorite day trips from Florence because it felt so authentic to Italian culture!
The people are genuine and kind and the town does not host a ton of tourists, so it's the perfect off-the-beaten-path kind of place.
It has a powerful history for being so small and is a UNESCO World Heritage Site, which you can read about more here.
Panzano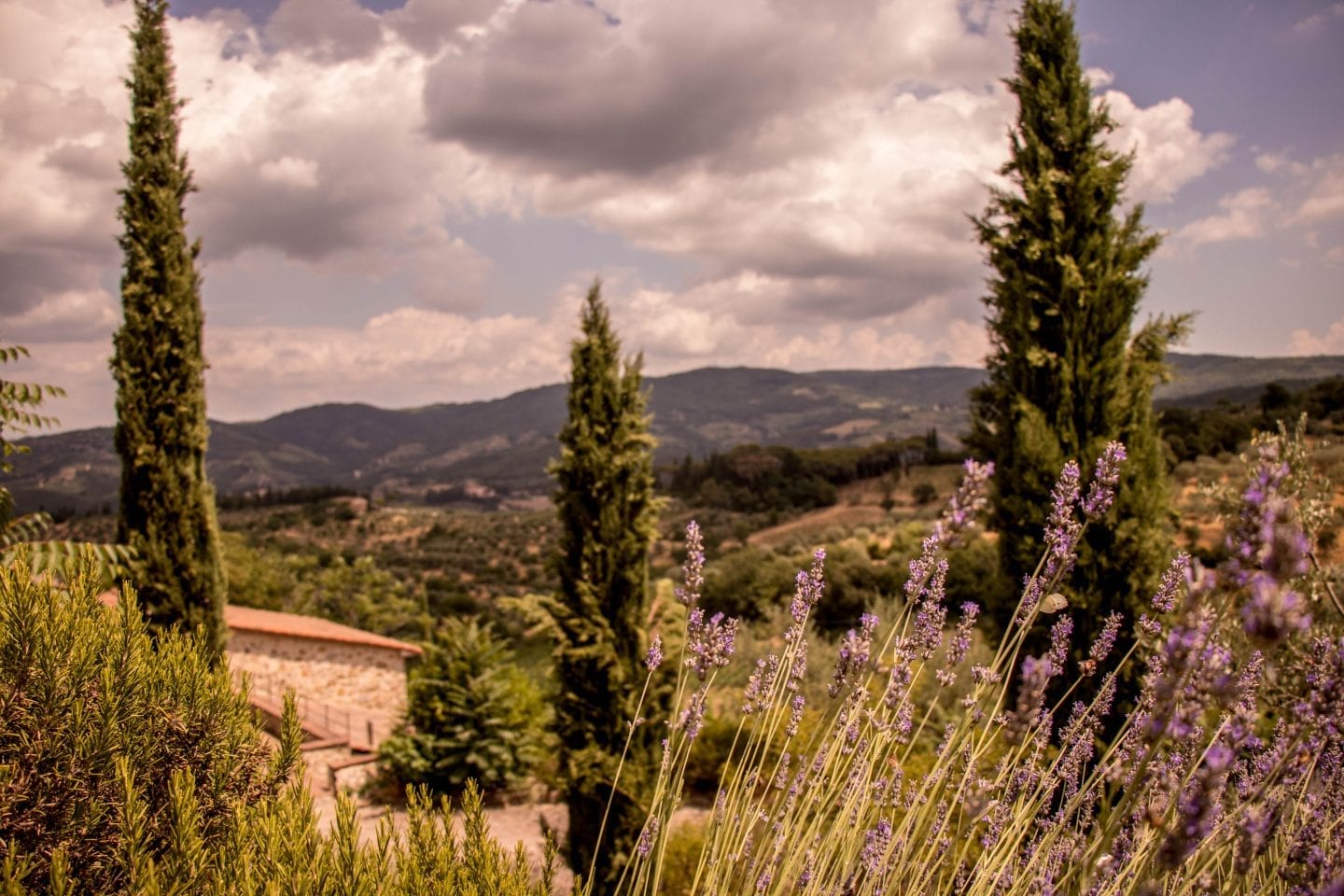 I discovered Panzano when I watched Chef's Table about a butcher named Dario Cecchini. It's incredibly quiet and peaceful in this small village, with grand views of the countryside and in the heart of the Chianti winemaking region. My favorite little lunch place was Ristorante Oltre Il Giardino, with breathtaking views under a canopy of greenery.
Fiesole
Fiesole is right outside Florence, simply a 15-20 minute bus ride and the views are completely worth the visit. You can see the entire Arno river valley on which Florence sits. It's a mini-getaway from the city if you are spending an extended amount of time in Florence.
It's also a famous site with ruins from ancient Etruscans, predecessors to ancient Rome! There is an old monastery at the top of the town which you can tour, as well as Ristorante La Reggia, a beautiful spot at the crest of the hill overlooking the huge city of Firenze.
Pisa
Pisa is an obvious destination to visit from Florence! As cliché and touristy as it sounds, it's worth it to go get your picture with the famous Leaning Tower.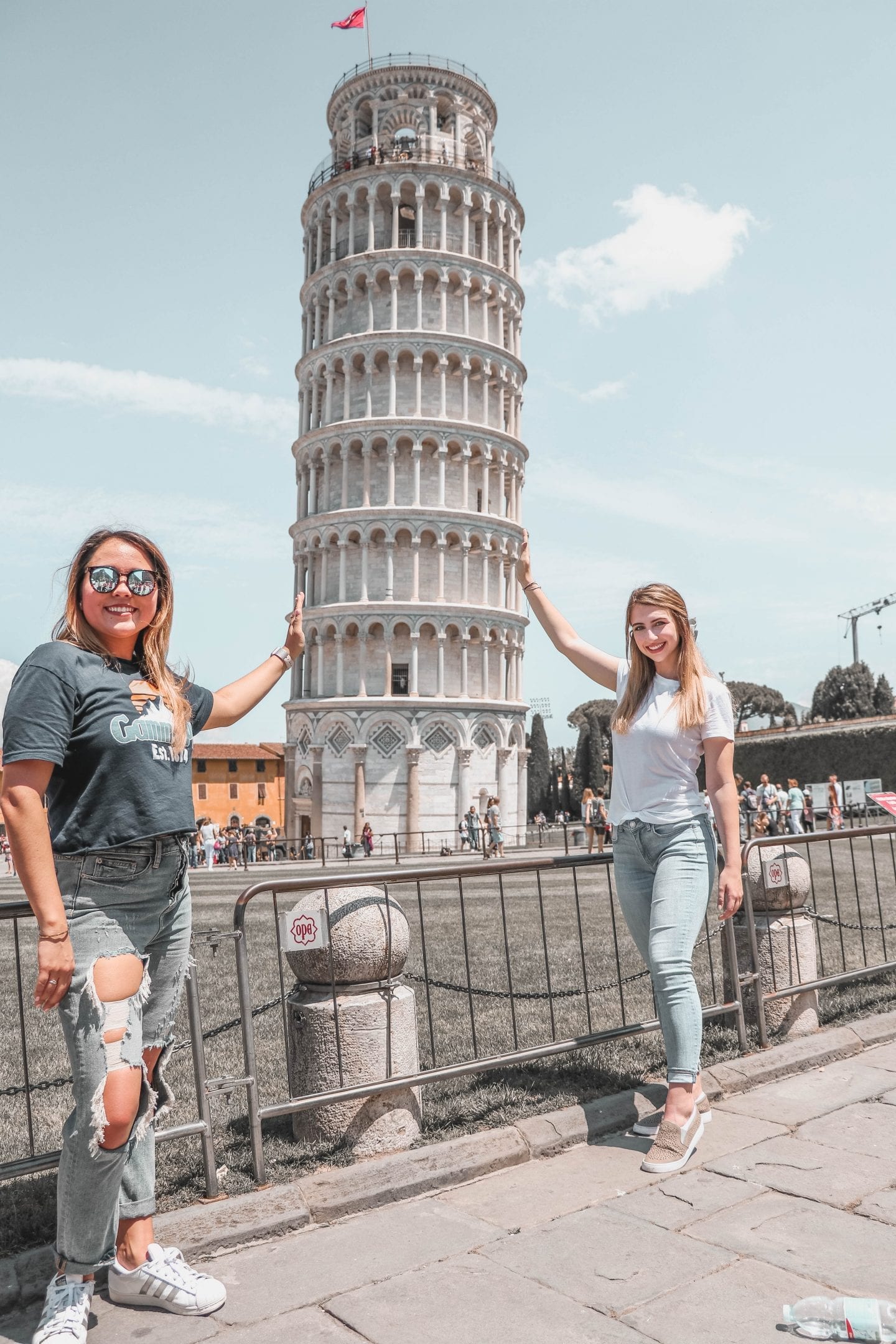 I traveled there on a Sunday and the town was pretty empty except for the area around the tower. In this case, I would only account for going to Pisa for a couple of hours and then returning to Florence.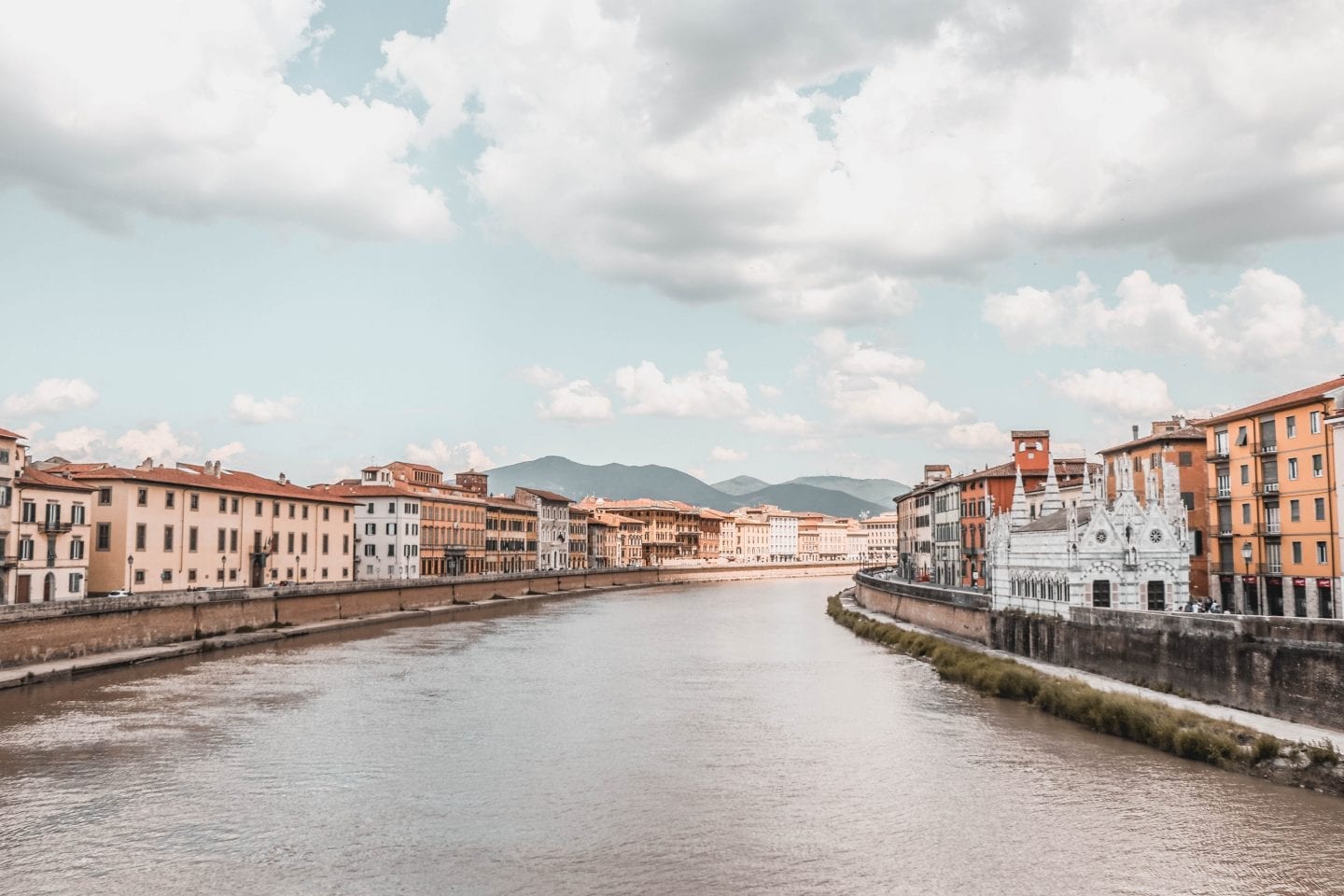 Towns on my bucket list…
I have personally visited all of the previous day trips mentioned, but these are towns recommended to me by local friends and families to add to the list!
Saturnia (for its thermal baths!)
San Gimignano
Lucca
Forte dei Marmi – a lovely coastal town
Arezzo
Don't forget Florence is also only a couple hours train ride from areas like Bologna, Rome, Venice, and Cinque Terre! You could spend a quick day in these spots or plan a weekend getaway from Florence!
Do you have any favorite towns in Tuscany or other day trips from Florence? Let me know!
Don't forget to Pin this post & Share the Love!
Hopefully, you've been transported to dreamy Tuscany and out of our living rooms for now. I know I can't wait to be back exploring this beautiful region.
In the meantime, let's keep our dreams close to our hearts.
XOXO
Michela