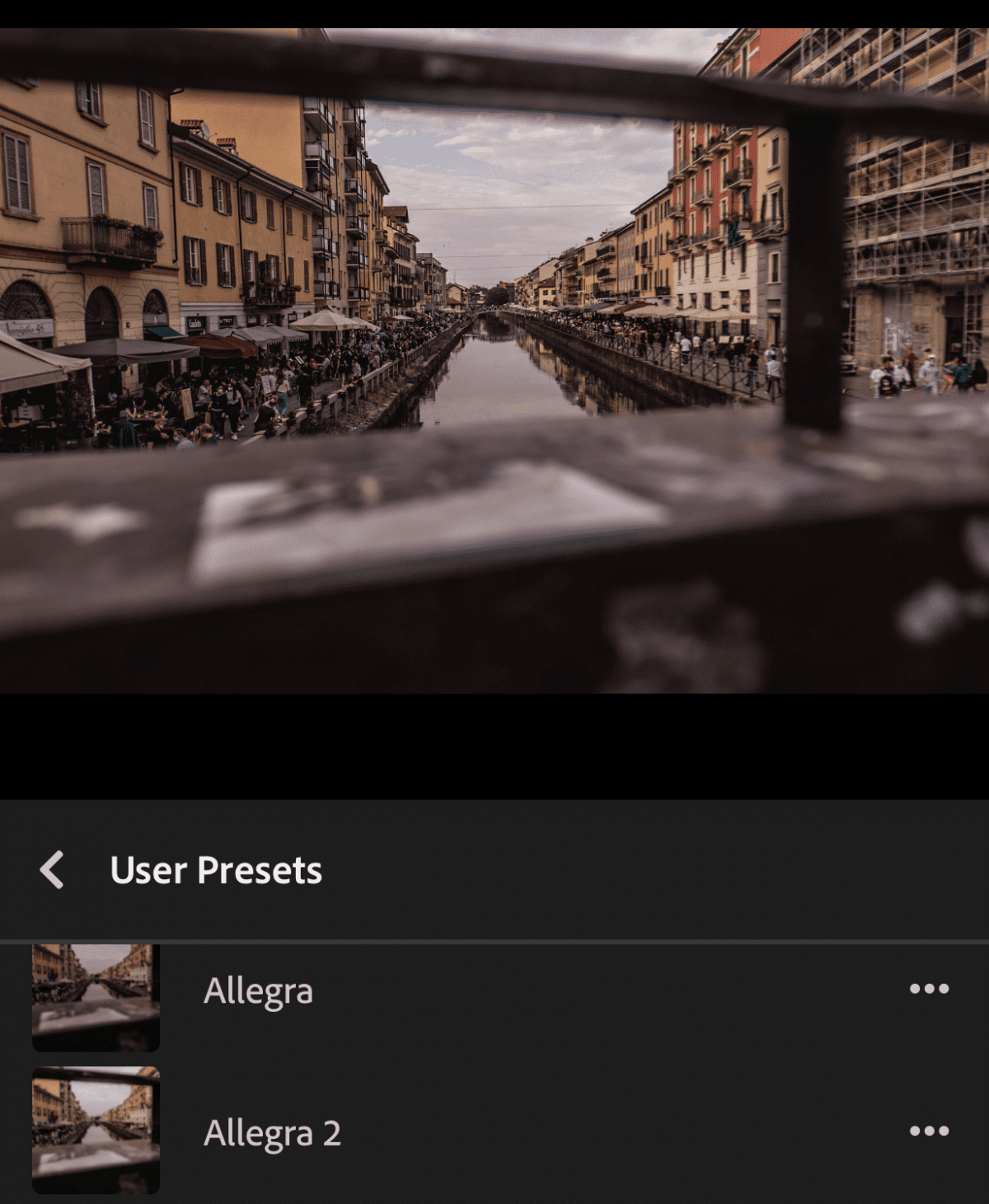 Last Updated on April 15, 2022
Learning how to install Lightroom presets on your desktop or mobile is easier than you think. This step-by-step guide will turn you into a preset pro!
Whether you're starting out with iPhone travel photography or mastering manual mode on your DSLR, presets can radically change how your photos look and characterize your style as a photographer.
It's writing also happens to coincide with my newest preset pack releases – Allegra, Amore, & Viaggio. Check out these trio collections of presets to add to your Lightroom library!
Want to try them out first? I chose two of my favorites that you can download for FREE on mobile or desktop through The Travel Library.
Plus, get a downloadable installation instruction guide to reference so you don't have to keep scrolling through this page for information. It's all there in a basic breakdown checklist!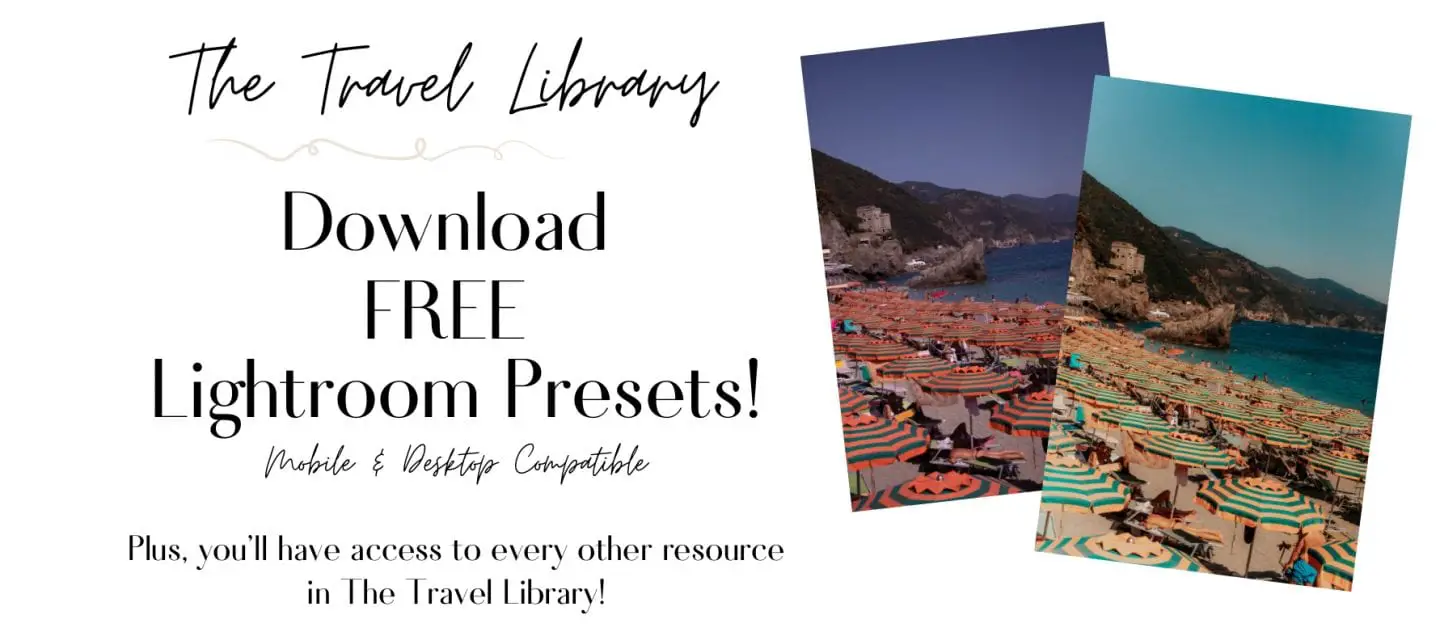 Some of these links are affiliate links. This means if you make a purchase through that link, I receive a small commission at no extra cost to you. Read my full disclosure!
---
Lightroom Classic vs. CC vs. Mobile
Skip ahead to the guide if you're looking for the installation steps, but first take note what kind of Adobe Lightroom version you're currently operating on. In this post, I will be referencing how to install Lightroom presets on all three versions – Lightroom Classic, Lightroom CC and Lightroom Mobile.
I don't personally use Lightroom CC anymore, as it's the older version of the software. I use Lightroom Classic so I will have photos to go along with the steps for this version and the mobile version.
One last thing to touch on briefly are the file formats you'll be working with so you have complete understanding of the instructions below.
XMP file – This is the file format for presets to be uploaded onto the Lightroom Classic or CC desktop versions.
DNG file – DNG images are how you can import presets into Lightroom mobile. The settings of the preset are stored in a copy of the image itself and can then be used to create a preset in the mobile app.
Zip file – You'll likely be given your presets in a Zip file format if you're downloading more than one from a source. It's easiest to unzip a zip file on a computer, but there are ways you can do it on you phone that we will touch onin the LR mobile instructions.
---
How to Install Presets in Lightroom Classic on Desktop
Step 1: Download XMP or zip file. The XMP is the file format for the preset. If you're downloading multiple presets at a time, they will likely be distributed to you in a zip file that your computer will unzip when opened.

Step 2: Open Lightroom Classic and go to the Develop module.
Step 3: Locate the lefthand navigation/presets panel. Click the plus sign in the upper righthand corner above the pre-programmed presets.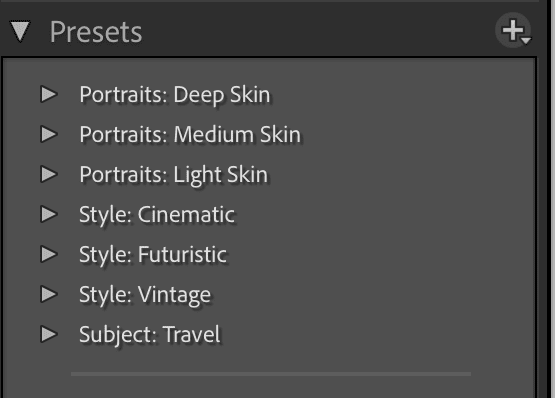 Step 4: Select Import Presets. From here, select the zip of XMP file you wish to import.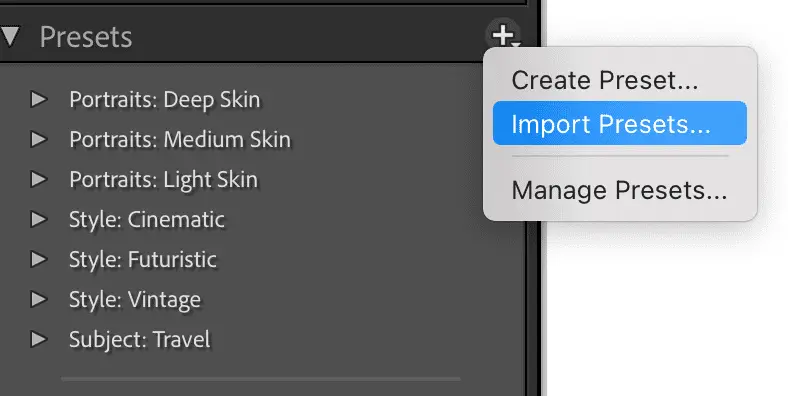 Step 5: Locate the new preset in the lefthand navigation panel and test to see it works. You shouldn't have to restart Lightroom – they should automatically appear after import!
And voila! It's super simple to install Lightroom presets on a desktop with the Lightroom Classic software.
---
How to Install Presets on Lightroom CC on Desktop
Installing presets in the older version of Lightroom, Lightroom CC is very similar to installing them in Lightroom Classic.
I personally use Lightroom Classic, so I don't have photos to show of the installation process on Lightroom CC but I will thoroughly describe it so you know exactly what to do!
Step 1: Download the XMP or zip file to your computer.
Step 2: Open Lightroom CC . Go to the Develop panel on the righthand side of the screen.
Step 3: At the bottom of the Develop panel, select Presets. The Presets panel will pop up next to the Develop panel.
Step 4: In the presets panel, select the three dots in the upper righthand corner. Click and then select Import Presets.
Step 5: Select the XMP or zip file to import your presets!
---
How to Install Presets on Lightroom Mobile
Installing Lightroom presets on the free Lightroom mobile app can be a little more complicated than on the desktop version.
This is because the XMP files ares not compatible with the mobile version of Lightroom. Plus, zip files are usually not able to be downloaded and opened onto a phone, unless you have a third party app. I'll walk you through the different ways you can import your presets into Lightroom mobile.
Instead your presets should be given to you in DNG file format. This is a copy of the photo that may appear unedited, but actually stores all the information about the settings of the preset.
Option #1: Computer Required
Step 1: Download and open the zip file with the mobile presets to your computer.
Step 2: Open your preferred file sharing service, like Dropbox or Google Drive. Upload the individual DNG files.
Step 3: Download the file sharing service's app to your phone and log in. You should see your DNG files in your uploads.
Step 4: Open the Lightroom Mobile app. On the Library tab, click on the blue icon in the bottom right corner that looks like an image with a plus sign attached to it.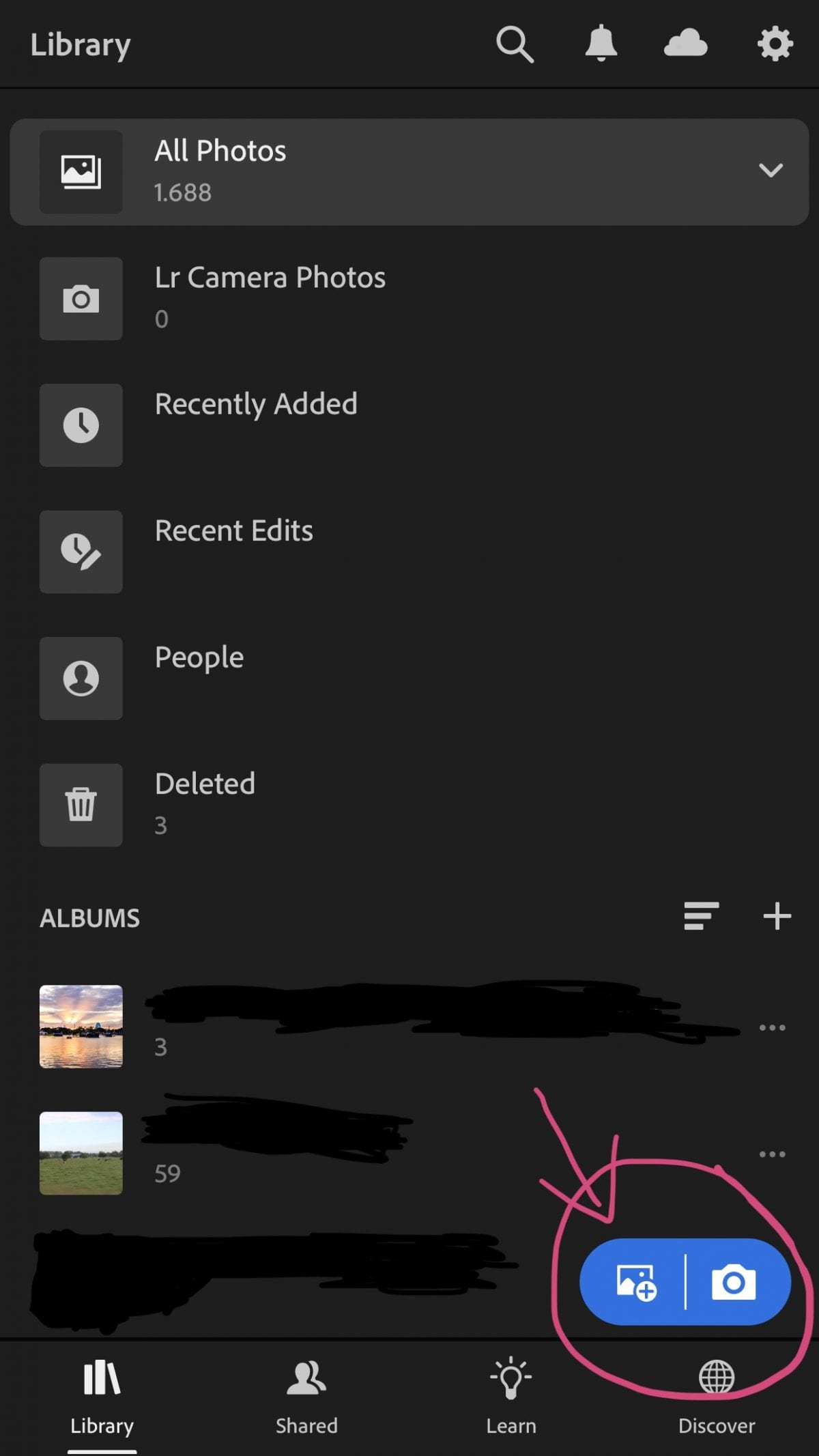 Step 5: Select "From Files." Then choose the file sharing service you used to upload your DNG image files from the menu. If the app isn't showing up, you may have to go to your phone settings and allow access to its contents for Lightroom.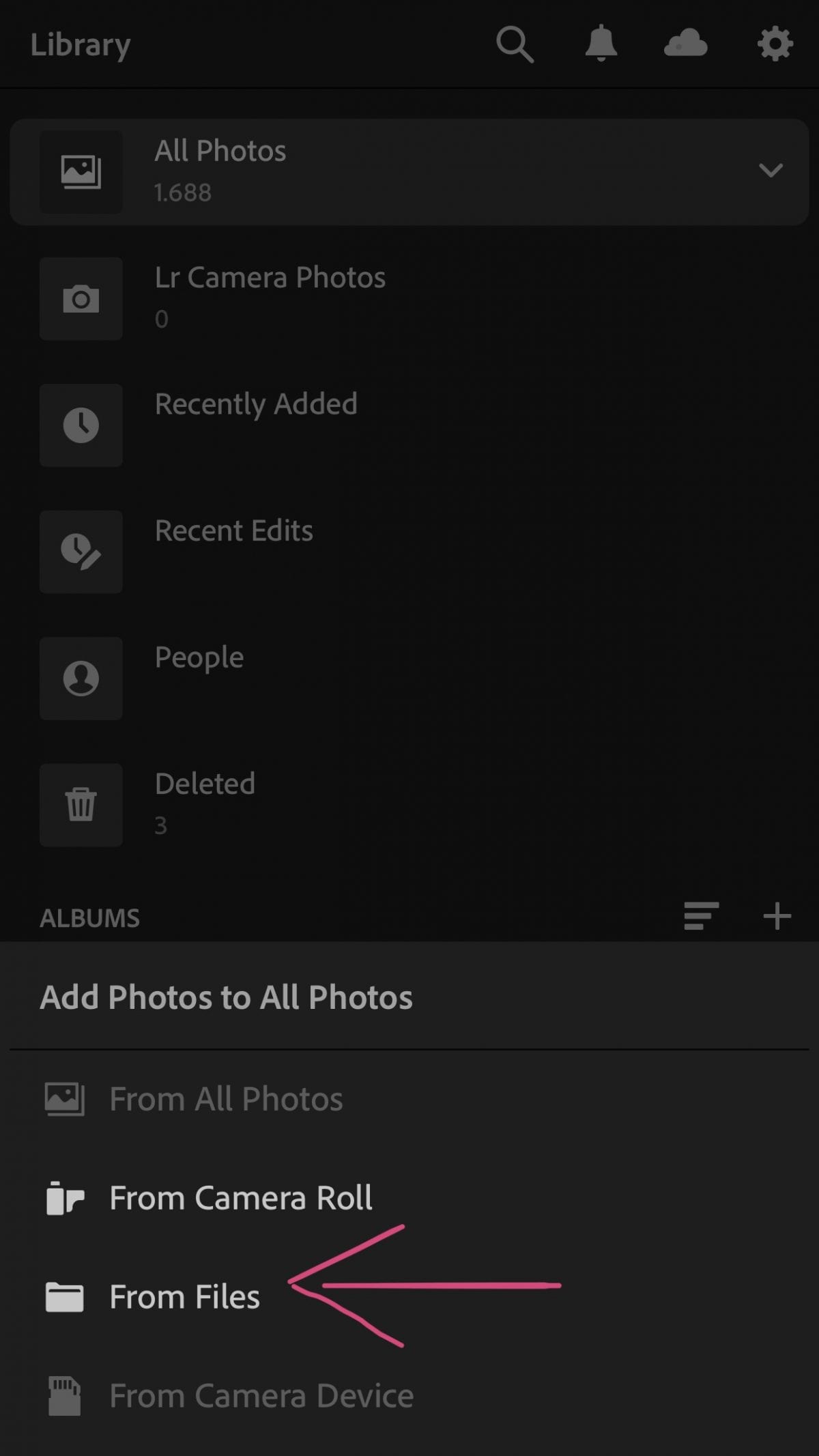 Step 6: Locate the images and select them to upload into your library.
Step 7: Once uploaded, the images will have DNG written in the upper righthand corner of the thumbnail. Click on the photo to open it.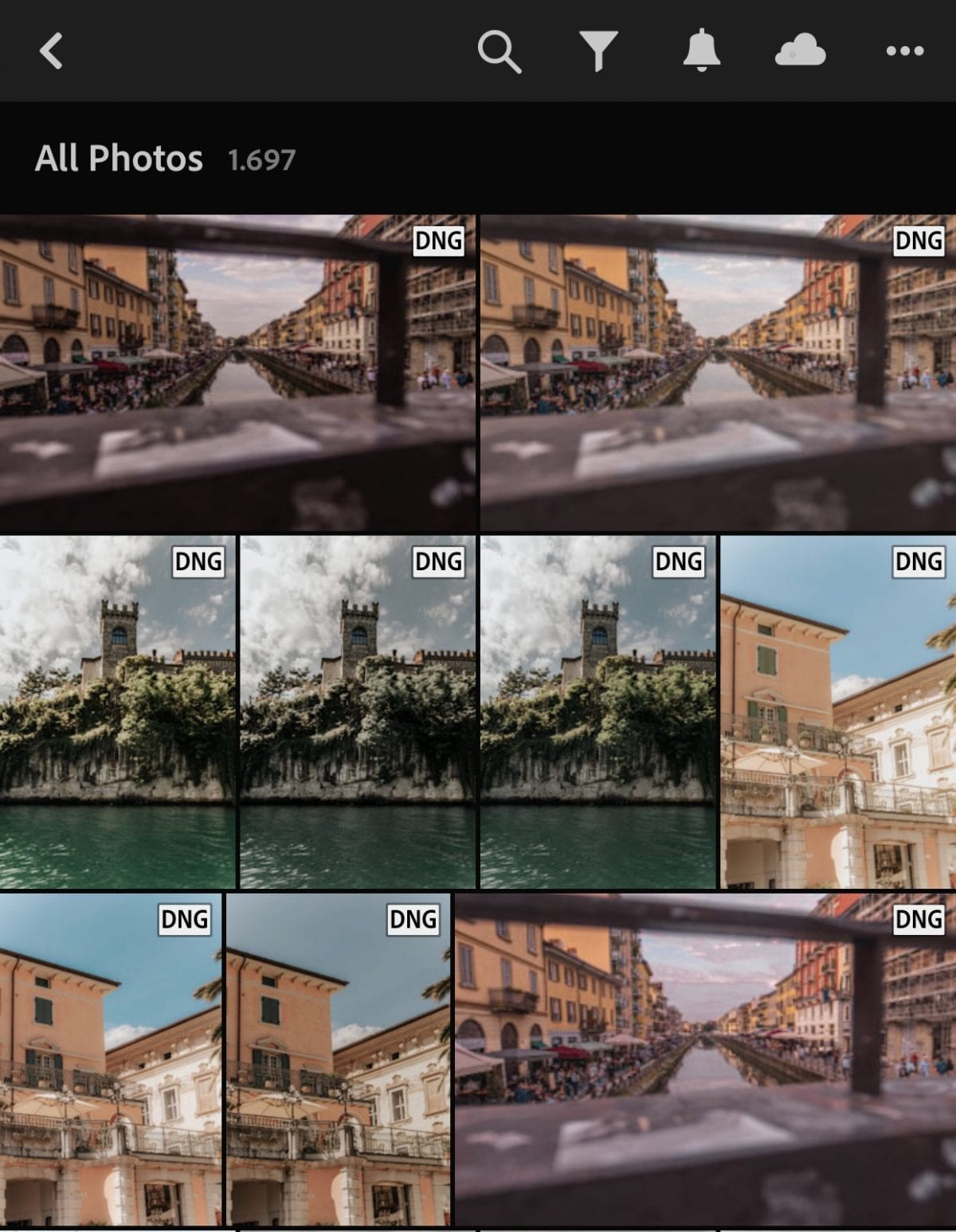 Step 8: Select the icon with three dots in the upper righthand corner. Then select Create Preset.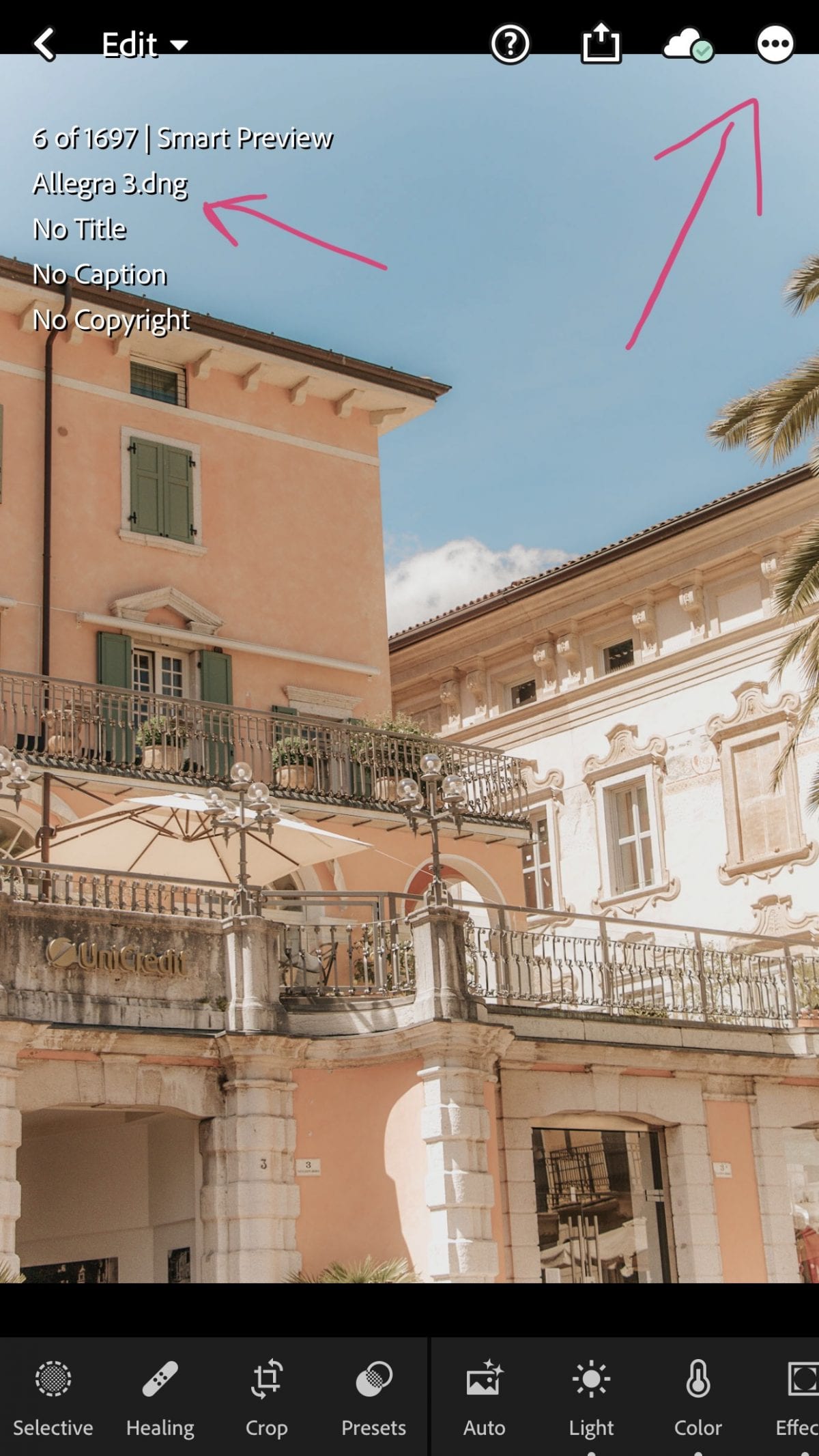 Step 9: Choose a name for your preset and a group to save it under. The default group will be User Presets. Lastly, click save.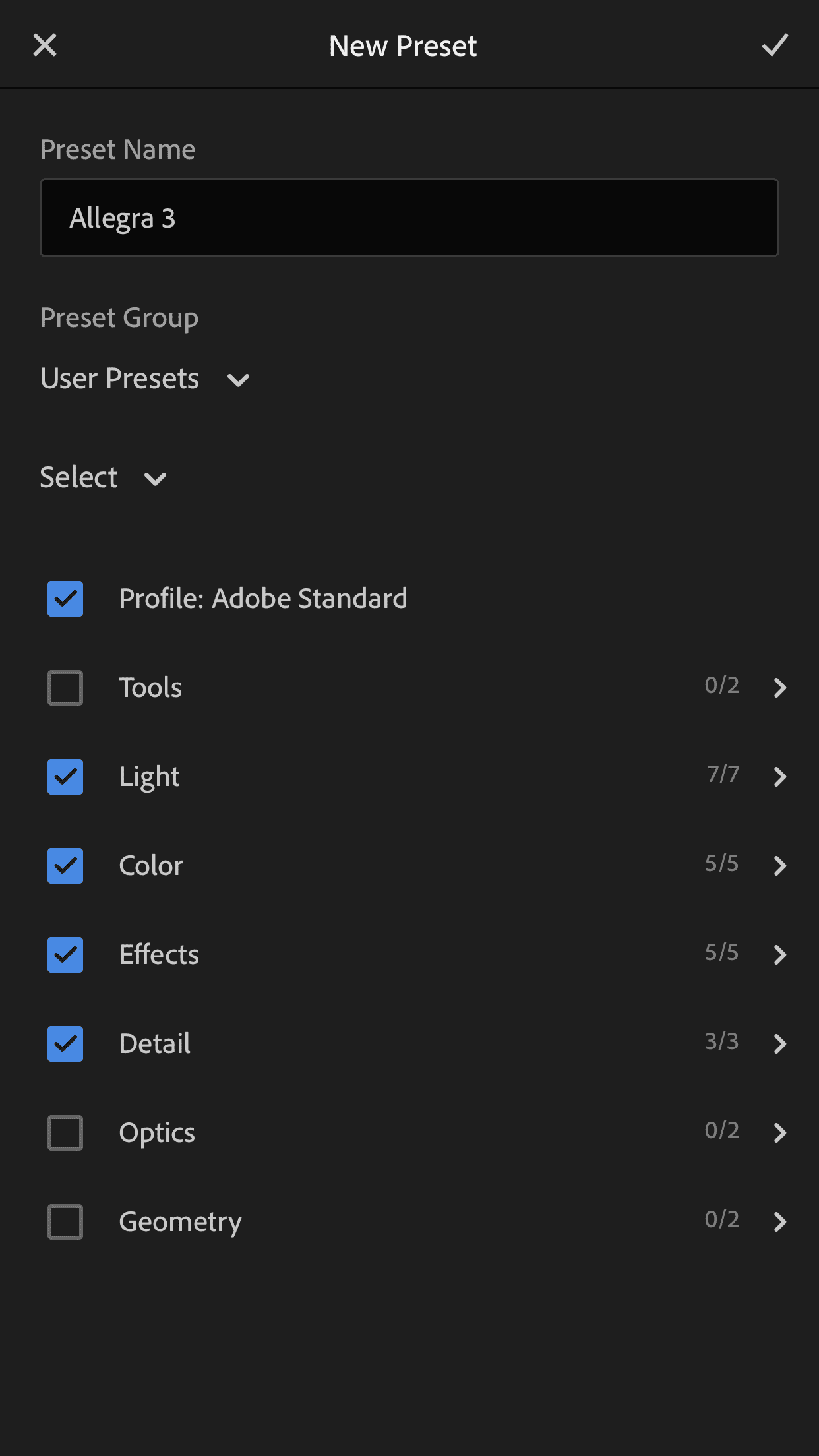 Step 10: Go to the Presets folder on the menu at the bottom and scroll to the group where you saved your preset. You should see the preset saved and is ready to use!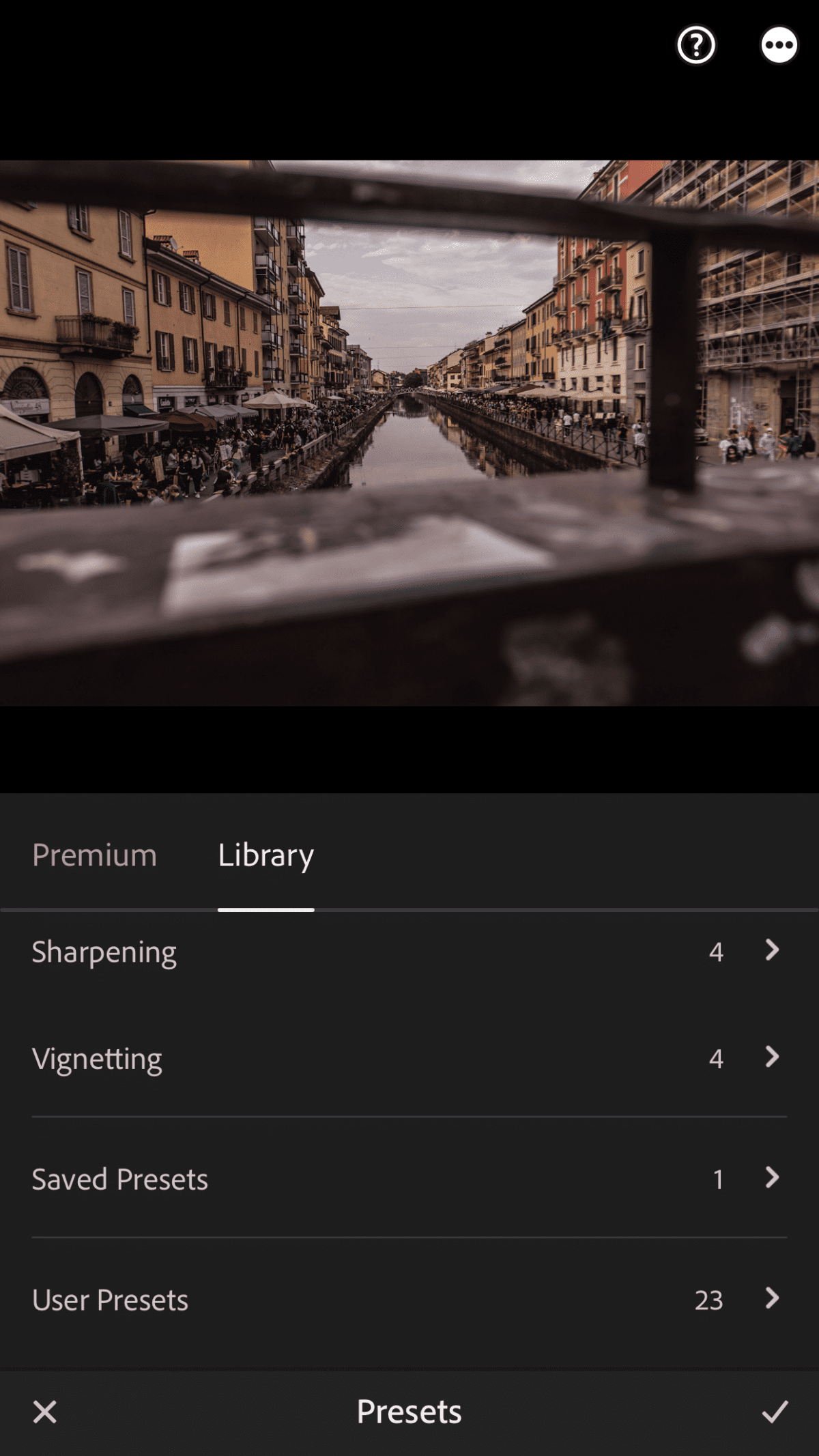 Option #2: Phone Only, Doesn't Work On Every Device
Some devices are not able to unzip Zip files. If your device can, you can make importing Lightroom presets even easier! If your device can't and you still want to give it a try only using your phone, use an app like iZip to unzip the file.
Step 1: Download the ZIP file or DNG photo directly to your phone or file sharing service mobile app. Click to unzip the file.
Step 2: Upload the DNG images to the file sharing service.
Step 3: Continue with steps 4-10 in option #1!
---
More Lightroom Resources
Photo editing is one of my passions! So I love to share the tricks I've picked up in Lightroom here on my blog. If you're looking for more, I've got just the fix:
I hope this guide on how to install Lightroom presets was simple and effective!
I first learned a lot about this subject when I was searching about selling my own Lightroom presets, so if you have questions about the other side – aka creating the files to be available to download – let me know in a comment!
Save this for reference on Pinterest!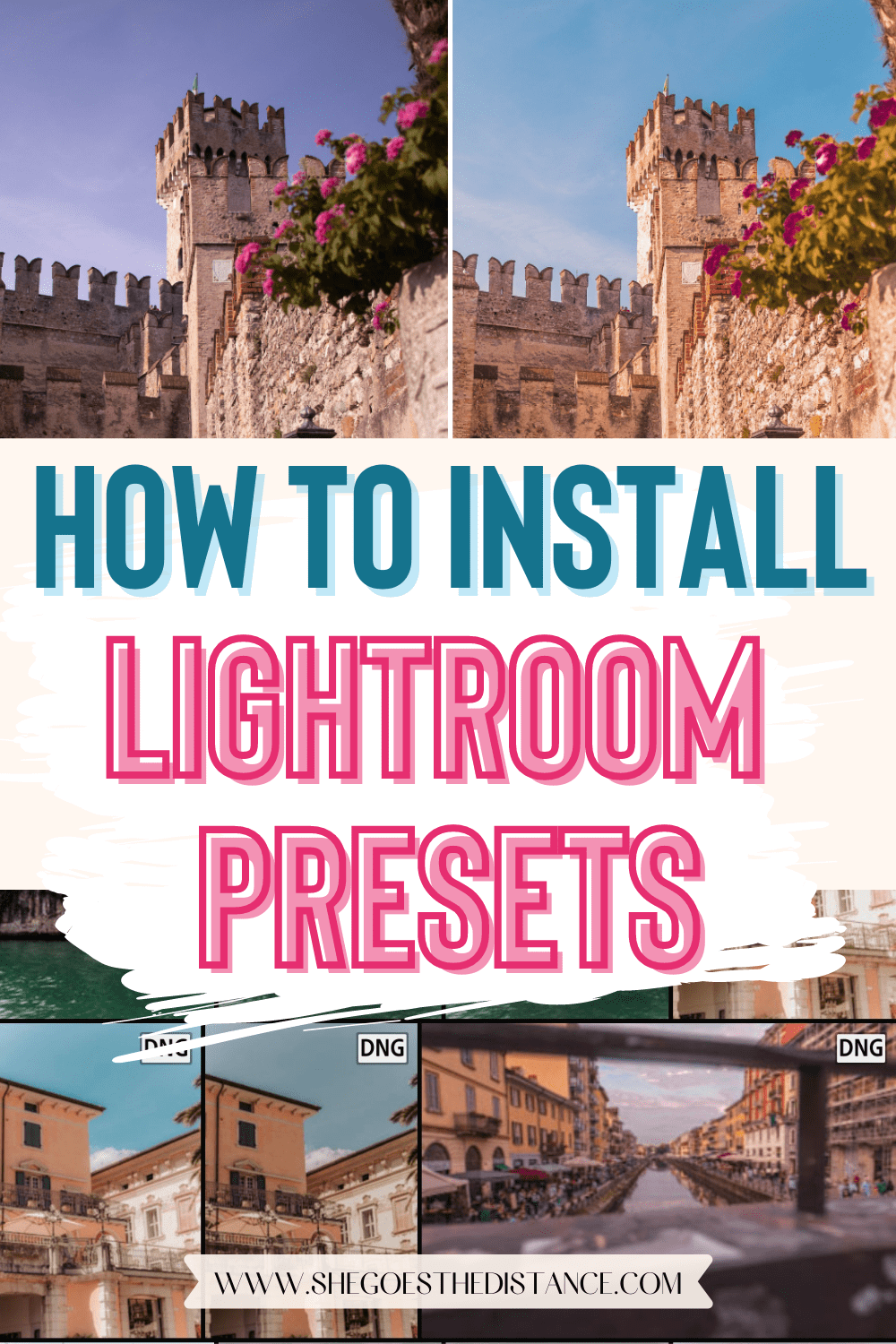 I always love creating or downloading a new preset. Have fun and get creative with it!
XOXO
Michela