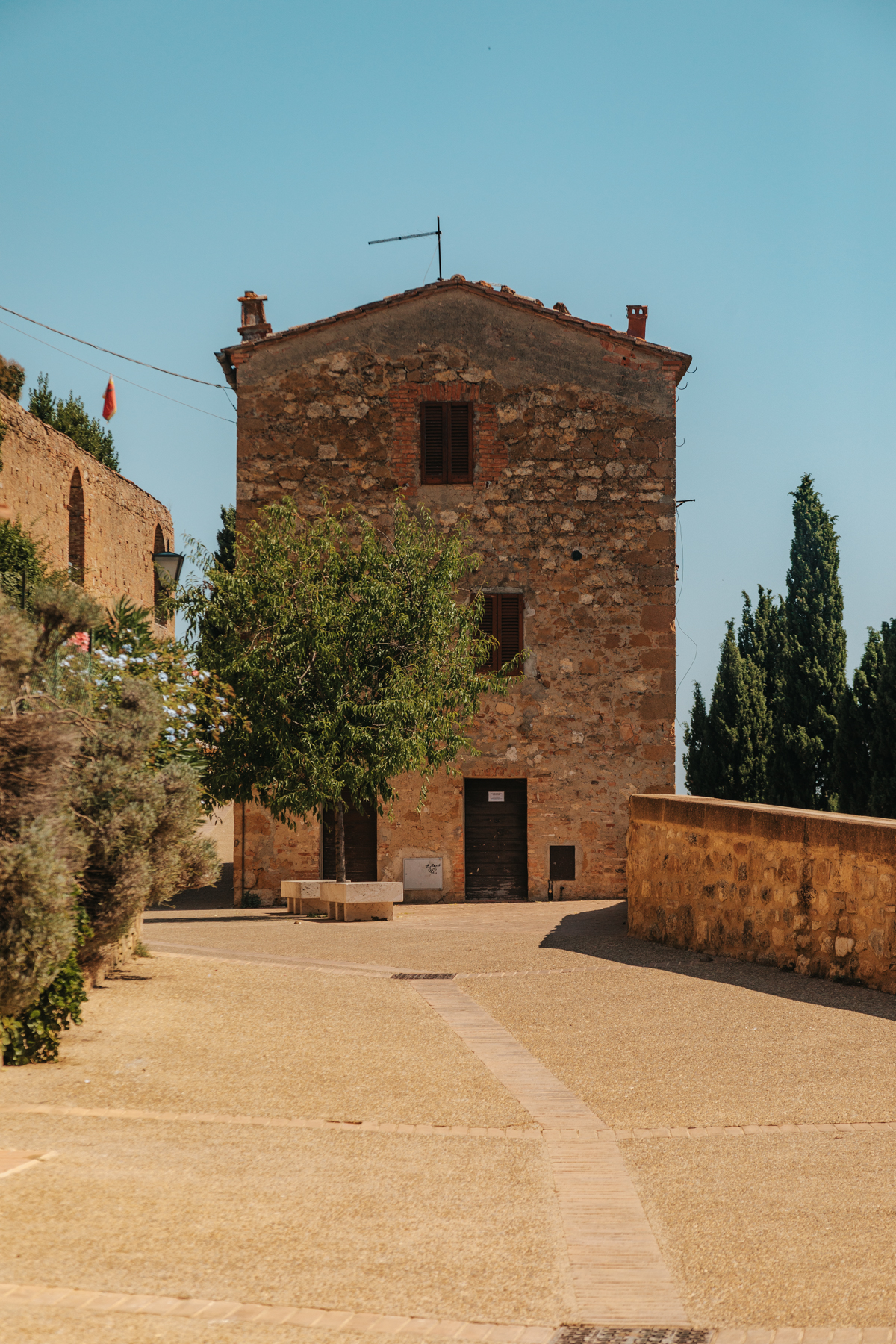 Last Updated on October 17, 2023
During your research for your upcoming trip to Italy, I am sure you have come across a small town in Tuscany multiple times. Why is Pienza, Italy a must-visit?
Italy is full of charming villages but Pienza is the exact version of what we all picture in our heads when we imagine the Tuscan countryside.
So, you know you want to visit Pienza, but what do you need to know before you go? Read on for in-depth Pienza travel tips, the best things to do and foods to eat and the parts of Pienza that make it so special.
Some of these links are affiliate links. This means if you make a purchase through that link, I receive a small commission at no extra cost to you. Read my full disclosure!
Why You Must Visit Pienza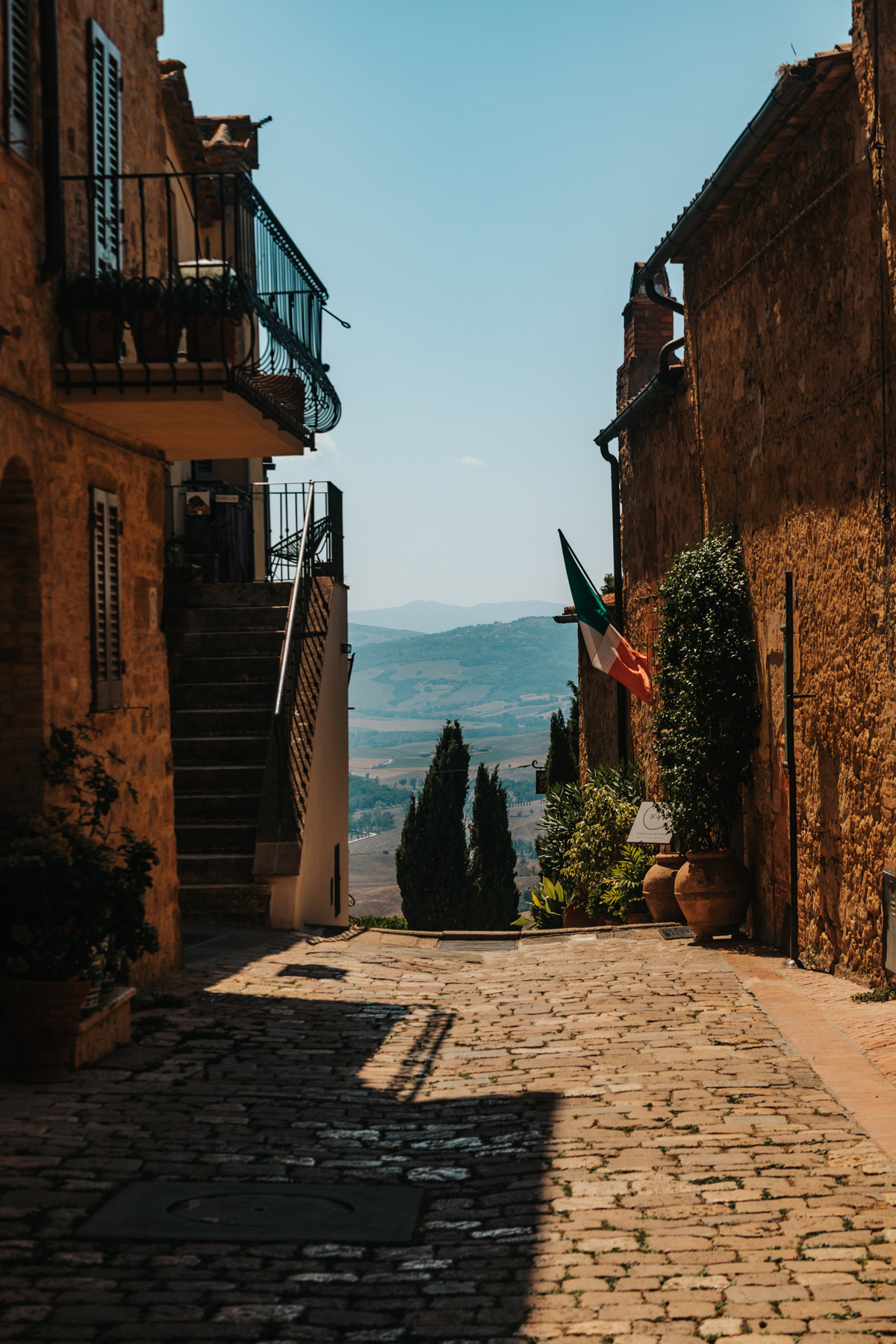 Pienza is nothing special in terms of size. It is a very small village of about 2,000 residents. But what makes Pienza so lust-worthy for travelers is something you've heard before: location, location, location.
Pienza is the poster town for the Tuscan countryside. Set on a hilltop overlooking the iconic Val d'Orcia, Pienza has one of the most romantic sceneries in Italy.
Beyond the trademark Tuscany cypress trees and Medieval stone streets that make Pienza so beautiful, the town also has a significant history. It was the birthplace of Pope Pius II, and its historic town center in which there are many buildings dedicated to the pope is an UNESCO World Heritage Site.
---
Best Time to Visit Pienza, Italy
Pienza is a town that you could visit year-round. The most pleasant time I have visited was in April: the weather was defrosting to a perfectly refreshing spring warmth and the fields were brightly green and abloom with yellow wildflowers.
April to June is the best time to visit Pienza for less people and good weather. Tuscany is also beautiful in fall, from late September to early November.
Pienza is so small that I would recommend just half a day to enjoy and explore so you can fit more into your itinerary.
If, however, your trip is completely centered around visiting Tuscany, then Pienza can be a good central base for visiting other locations.
---
How to Reach Pienza, Italy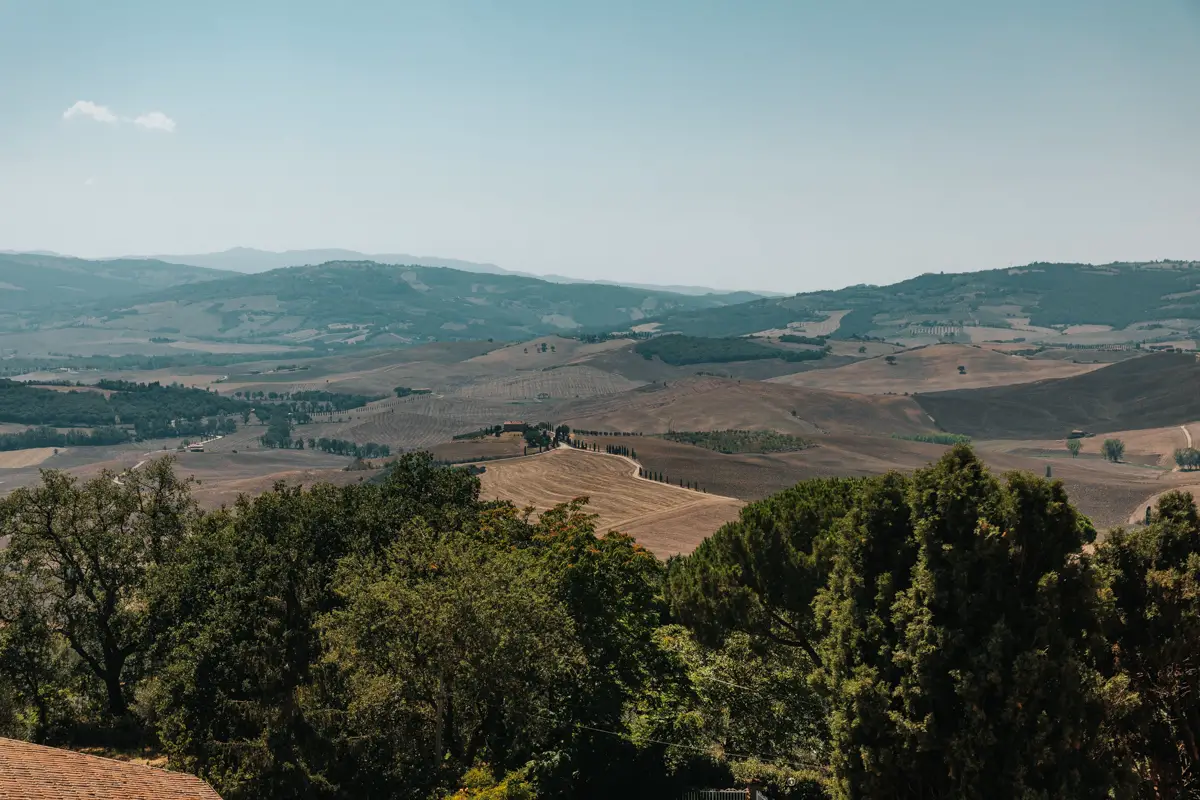 Pienza is located in central Tuscany, one hour from Siena, Italy and close to two hours from Florence.
Pienza has no train station, which can make it a bit more difficult to reach than other places in Tuscany if you are planning on just using trains in Italy.
So, what is the best way to get to Pienza?
By Car
I believe the best way to visit Tuscany is by renting a car. There is nothing like driving through the rolling hills of the countryside, which are just as beautiful as you've always imagined in your head.
It is also the quickest and most flexible way to reach Pienza, allowing you to adjust your itinerary accordingly based on the other things you may want to see.
Parking can be limited in Pienza during high season. If you can snag a spot, I recommend this parking lot, which is right below the main square: "Via del Cassello parking" at Viale di Circonvallazione, 25, 53026 Pienza SI. It is a paid parking lot.
There is a larger paid parking lot on Viale Mario Mencattelli.
Pro Tip: Download the EasyPark app to pay for parking from your phone and be able to adjust your stay time so that you only pay for the time you've actually parked.
By Bus
If you are traveling to Pienza from some place like Florence, your travel time drastically increases by using public transportation: an hour and forty-minute drive becomes a three-hour and twenty-minute journey involving multiple bus changes.
I don't recommend traveling to Pienza by bus just because of the number of stops you have to do, increasing the possibility of delays and mishaps when switching from bus to bus.
If you have specific questions about reaching Pienza by bus, leave them in the comments so I can answer directly.
By Organized Tour
Since Pienza has become famous, you will find it included as a stop on many organized day trip tours.
These kinds of day trip tours are perfect for those who have limited time, don't want to rent a car and don't want to worry about organizing their ride with public transportation.
That being said, they are the least flexible option since you have to respect the timing placed on you. They are also usually the most expensive option (besides renting a car.)
Here are some tours with a Pienza stop:
---
What to Do in Pienza
Piazza Pio II & Duomo Santa Maria di Assunta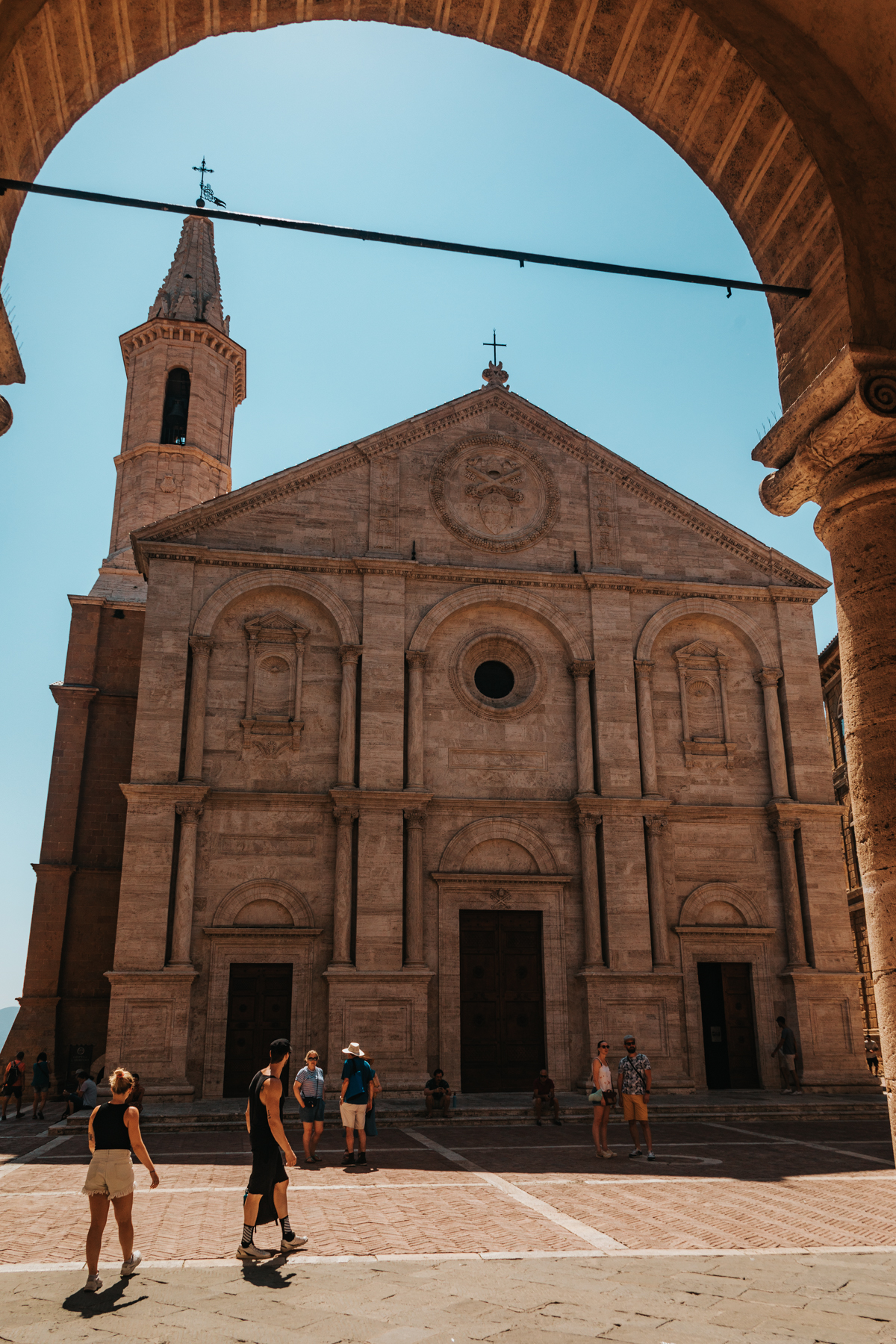 Pienza's historic town center revolves around the Piazza Pio II and the stunning Duomo Santa Maria di Assunta.
Renaissance on the outside and gothic within, the church was reconstructed according to Pope Pius II's wishes to make Pienza a Renaissance town.
The square is quite small and hugged by some of Pienza's other principal buildings.
Pro Tip: To the right of the church is the most stunning view in Pienza. Fall in love with the sweeping stone staircase that opens up to the breathtaking panorama of Val d'Orcia.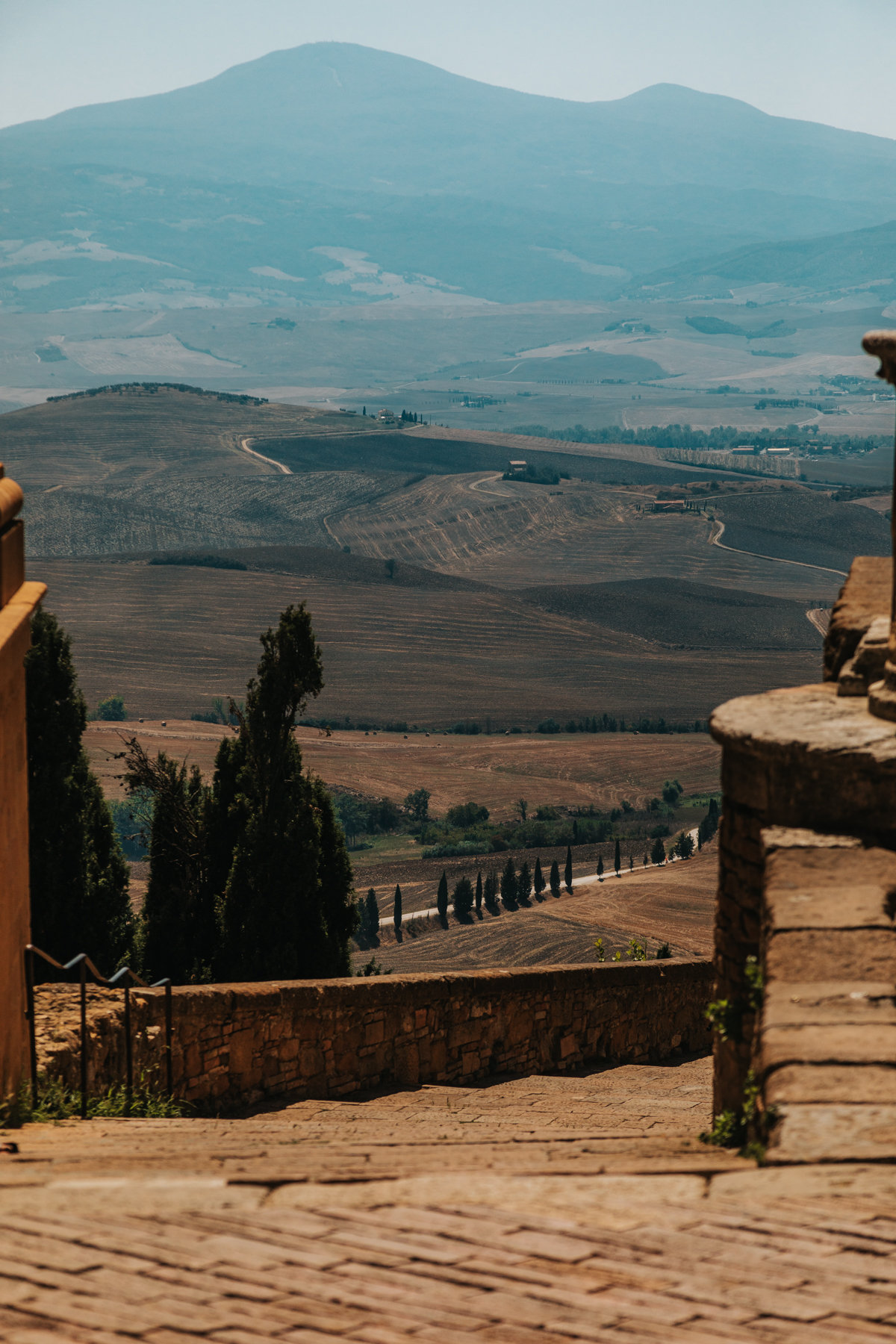 Via dell'Amore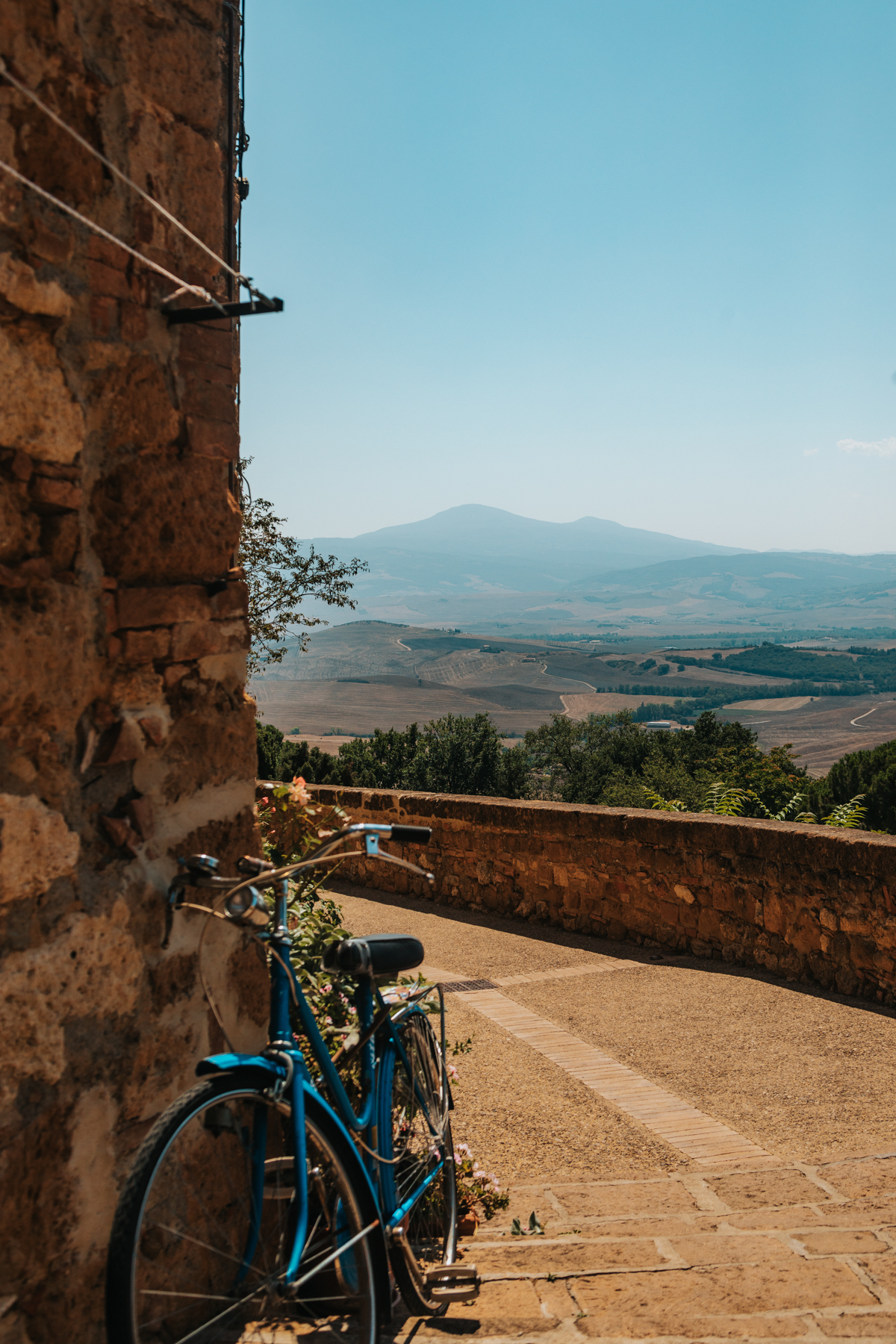 One of the best parts of Pienza is the Via dell'Amore. This is a street that stretches along the outskirts of the historic city center walls, boasting panoramic views of the Val d'Orcia.
It is the perfect area to soak in what you came to Tuscany for: iconic landscapes!
Palazzo Piccolomini & Palazzo Borgia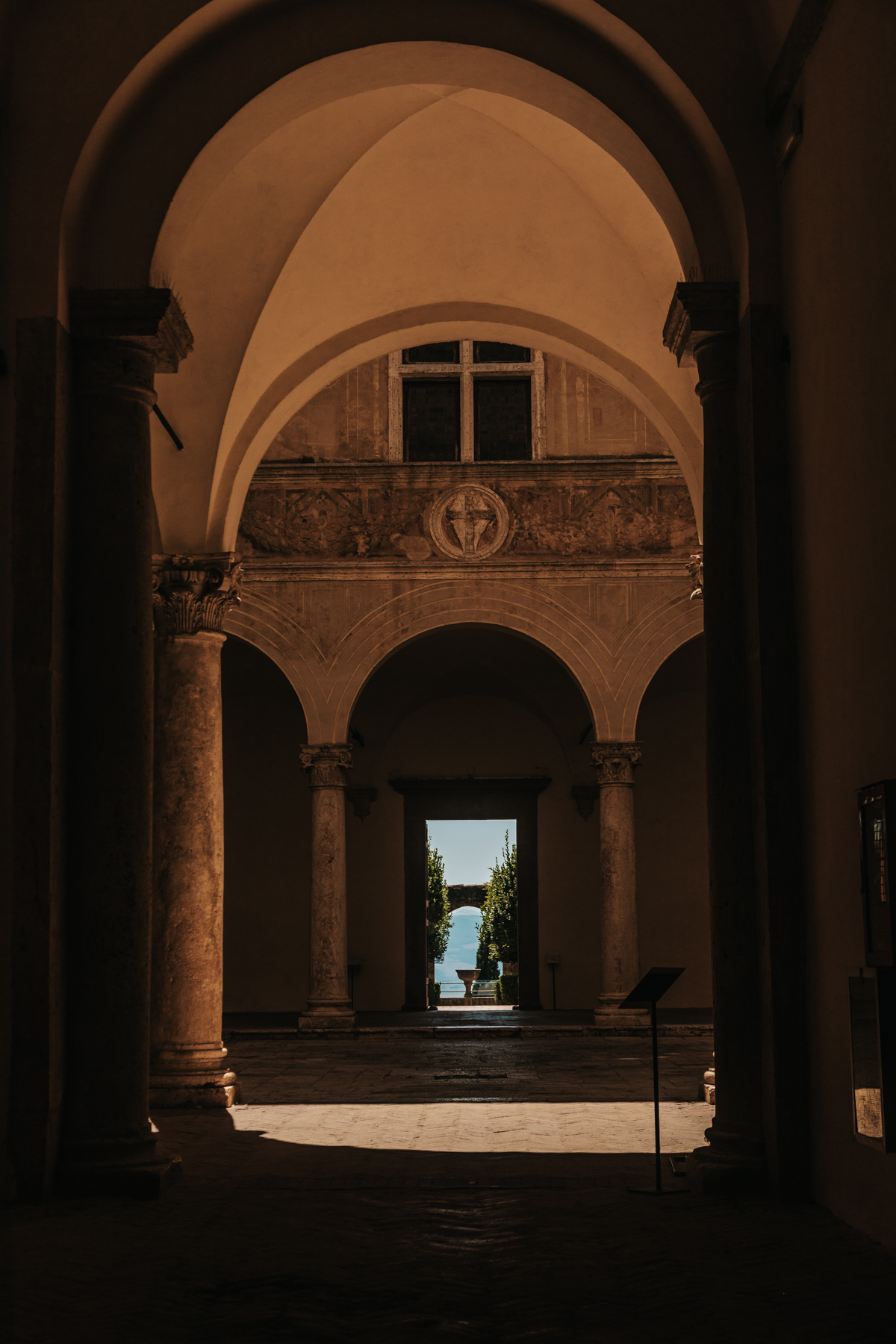 Much of Pienza's architecture is dedicated to Pope Pius II, Enea Silvio Piccolomini, as Pienza was his summer residence.
Palazzo Piccolomini is a palace located right off the main square of Pienza. It was commissioned by the Pope Pius II and entrusted its construction to the Renaissance architect Bernardo Rossellino as part of his project to make Pienza the ideal city. In fact, it's one of the earliest examples of Renaissance architecture.
The palace was the summer residence of Pope Pius II, but today it is a museum that you can visit.
The Palazzo Borgia houses the Museo Diocesano, a museum that holds works of medieval and modern art about or commissioned by the church in the area of Pienza.
Get tickets to Palazzo Piccolomini and Palazzo Borgia.
Eat Tuscan delicacies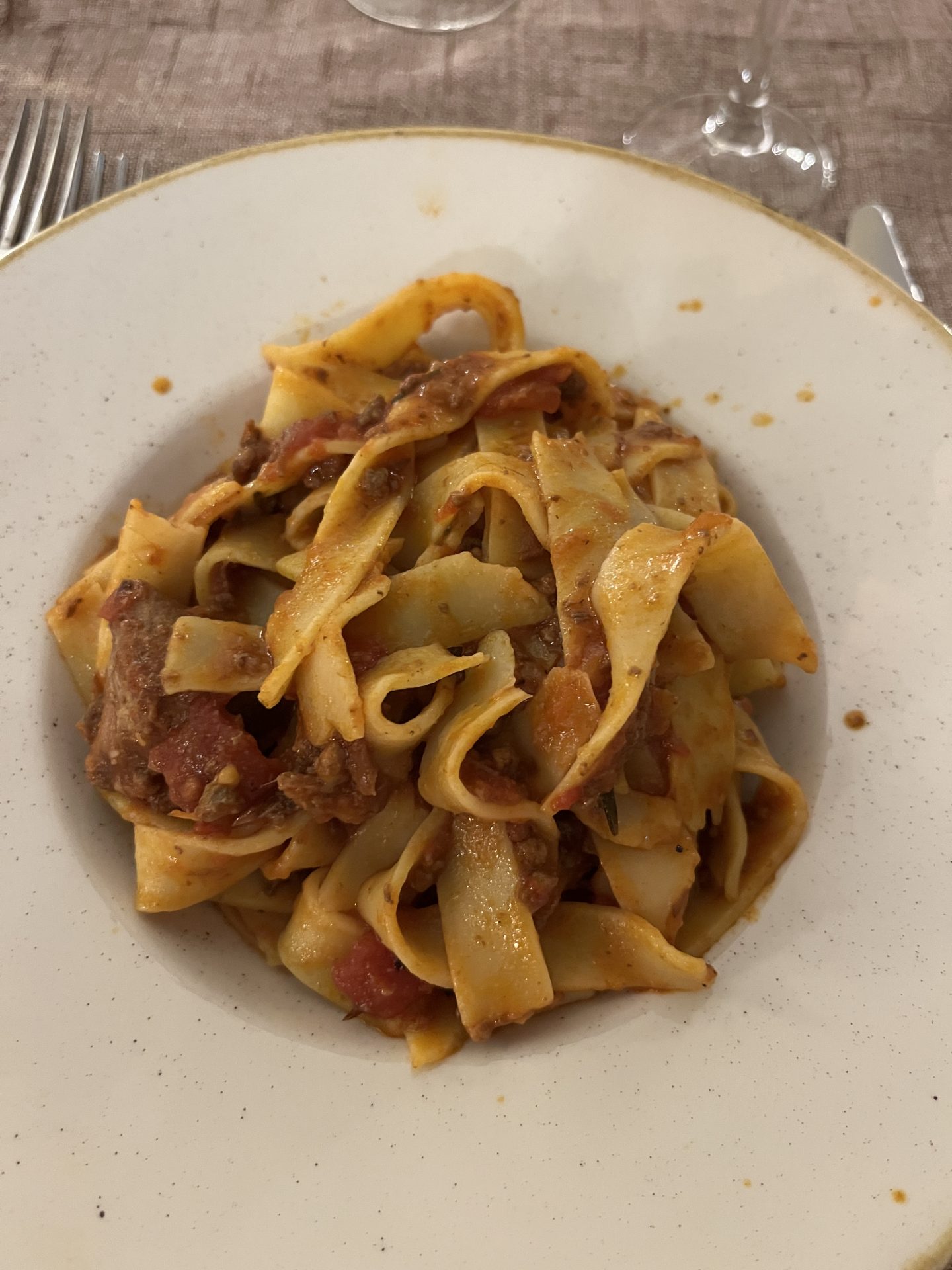 It's no secret that being in the heart of Tuscany, you are bound to find amazing, rustic Tuscan dishes.
One of the pasta specialties is pappardelle al cinghiale, long pasta with wild boar sauce. I tried mine at Trattoria La Buca delle Fate and it was delicious!
If you are looking for a quicker lunch, then try the porchetta sandwich at Nannetti e Bernardini. Here you can also try Pecorino di Pienza, a special type of Pecorino that is only made form the 3,000 sheep that call Pienza home!
If you love cheese, consider making an experience out of it by touring a local farm in Pienza!
Renaissance Bell Tower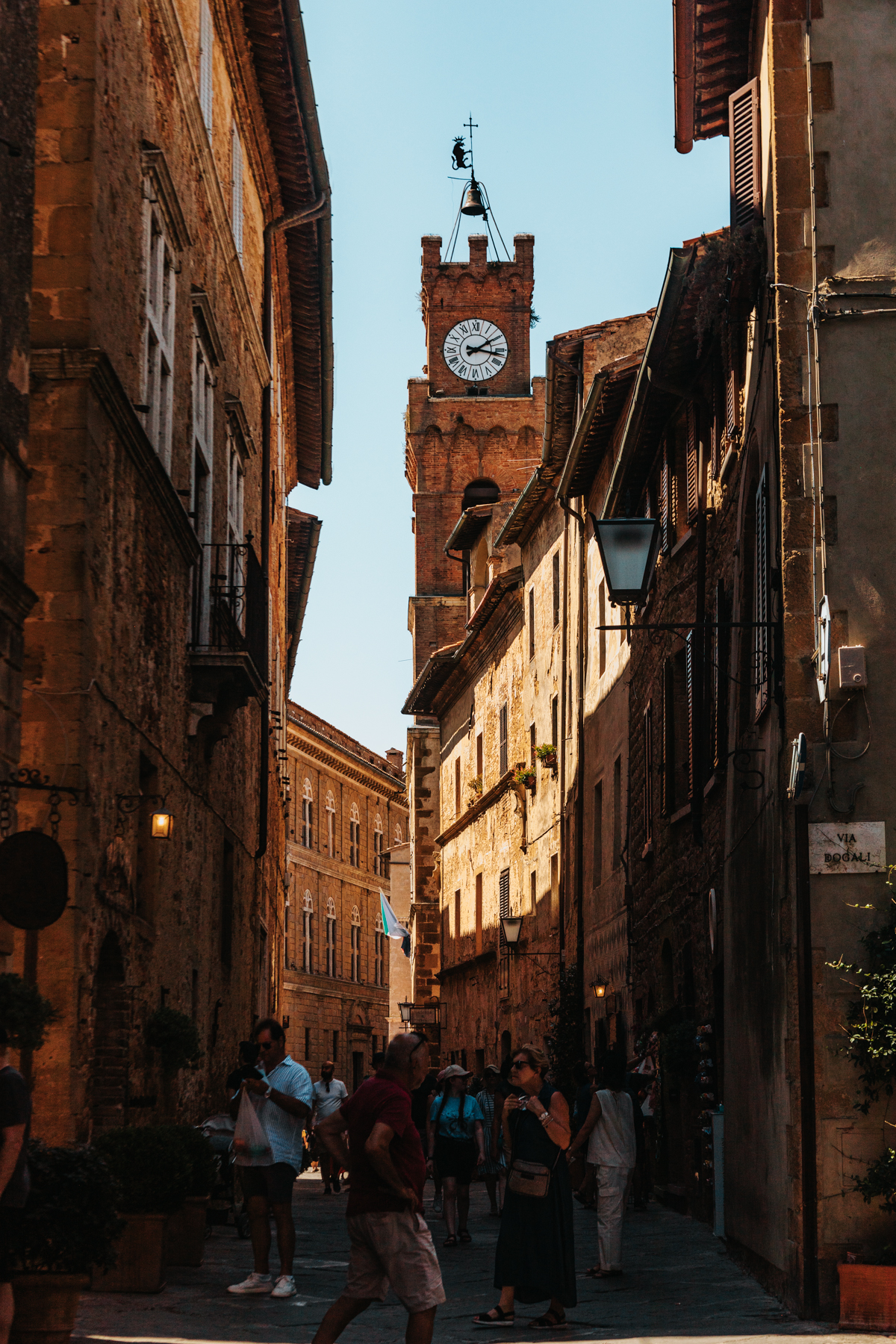 The Torre Civica of Pienza is a town fixture: in fact, it has made news because after 500 years of its bell chimes throughout the day and night, it will no longer ring from 11pm-7am because of tourist complaints.
The bell tower, which is part of the town hall building, is another example of the Renaissance-style urban planning created by Bernardo Rossellino, student of the founder of Renaissance architecture, Leon Battista Alberti.
When you travel to Pienza, seek out these architectural details that make Pienza considered the first example of the ideal Renaissance town!
---
Where to Stay in Pienza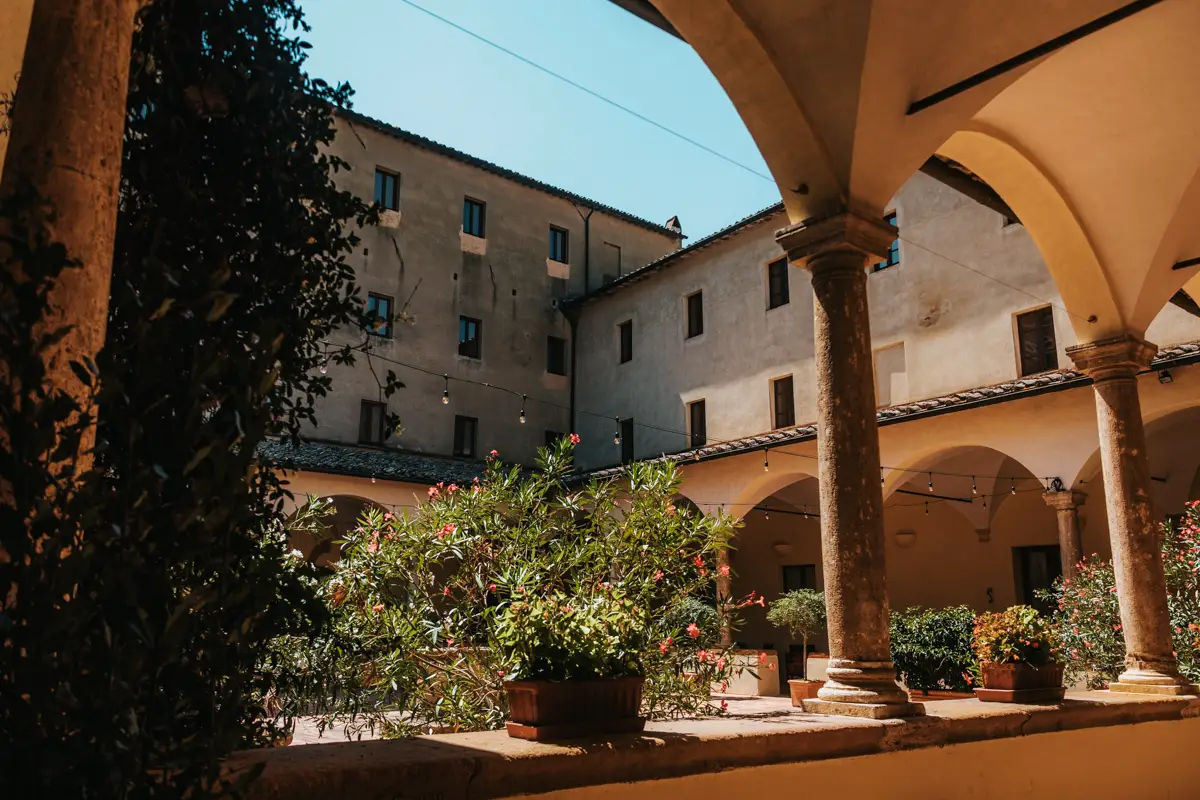 If you are on a busy Italy itinerary, you likely won't be staying in Pienza for too long. But if you are fortunate to have a slow travel-themed trip or Pienza is a strategic location for you to spend the night to get to your next destination, there are some picture-perfect places to stay in the heart of the Val d'Orcia.
---
The SGTD Take
Pienza is no longer a secret to foreign visitors, and this may be its only flaw. The small town crowds with tourists during the peak summer season in Italy, so it risks losing a bit of its magic.
However, for as small as it is, I have to say that I have found much worse crowds in other Tuscan towns. If you just get off the main street in Pienza, the neighborhood is almost deafeningly quiet. So despite its popularity, Pienza still holds that secret charm if you are willing to go beyond the surface.
I have visited Pienza 3 times and I cannot get enough. While I don't think you need more than a half a day to visit Pienza, I do believe it is an essential stop to any Tuscany itinerary.
Have any questions about visiting Pienza? Leave them in a comment?
Save this guide on Pinterest for later reference!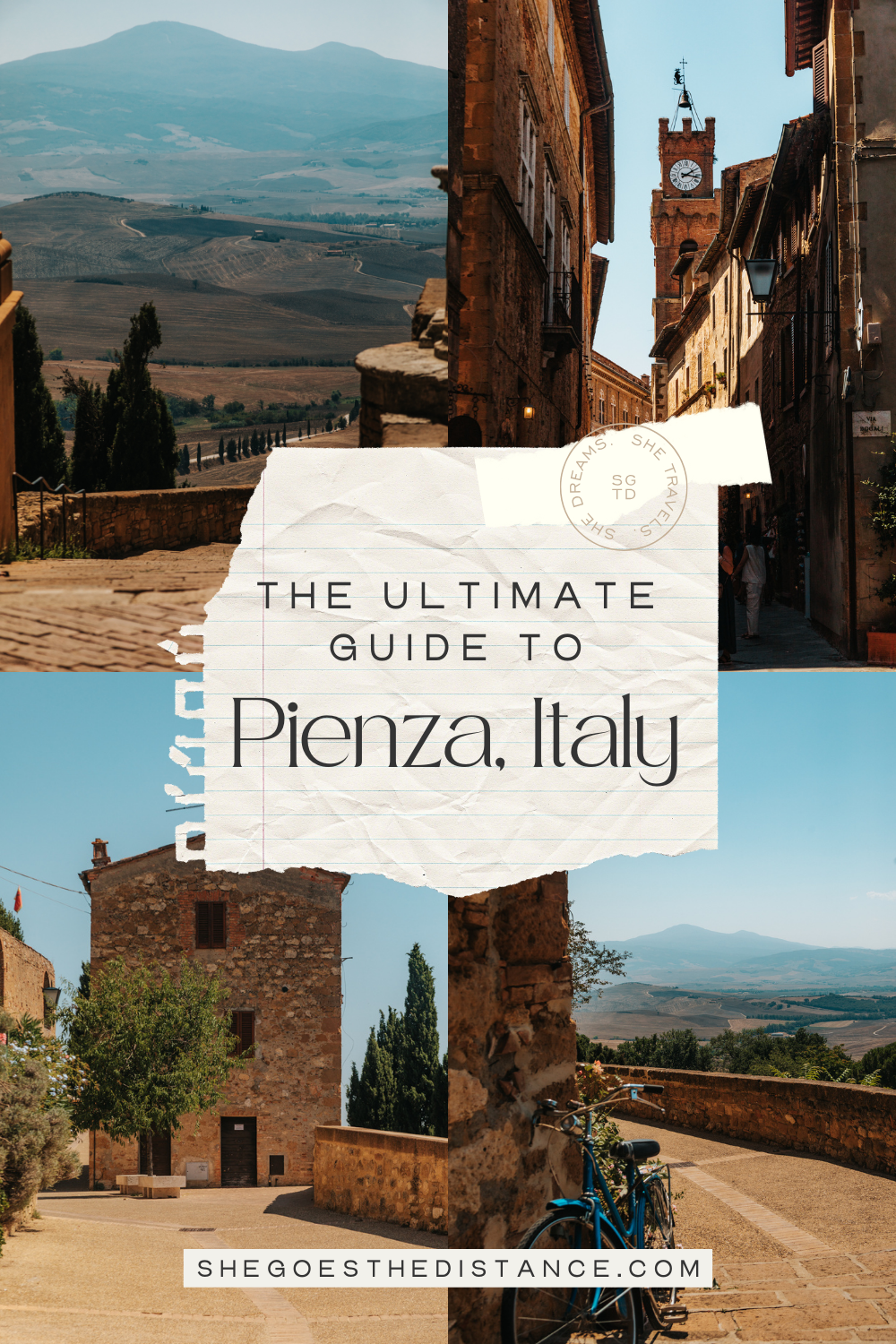 Share with me in the comments your experience in Pienza, Italy!
XOXO
Michela