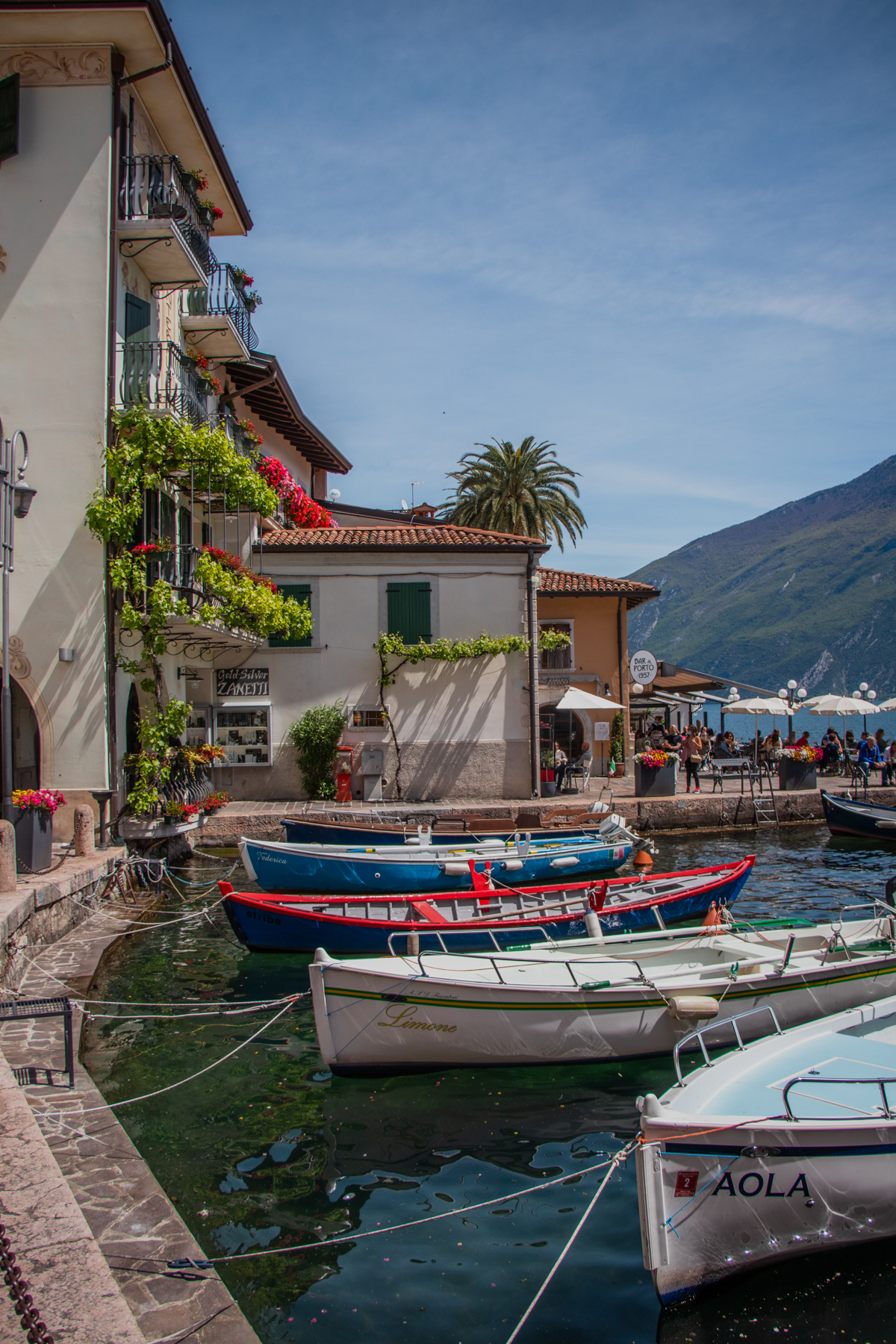 Last Updated on November 2, 2023
Lake Como or Lake Garda: choosing which northern Italian lake to visit on your bucket list trip is not easy. Both are beautiful and both have much to offer to all kinds of travelers. But only one may fit into your Italy itinerary and this guide is designed to help you figure out which lake is most suitable to your needs and wants!
Some of these links are affiliate links. This means if you make a purchase through that link, I receive a small commission at no extra cost to you. Read my full disclosure!
Lake Como or Lake Garda: The Pros & Cons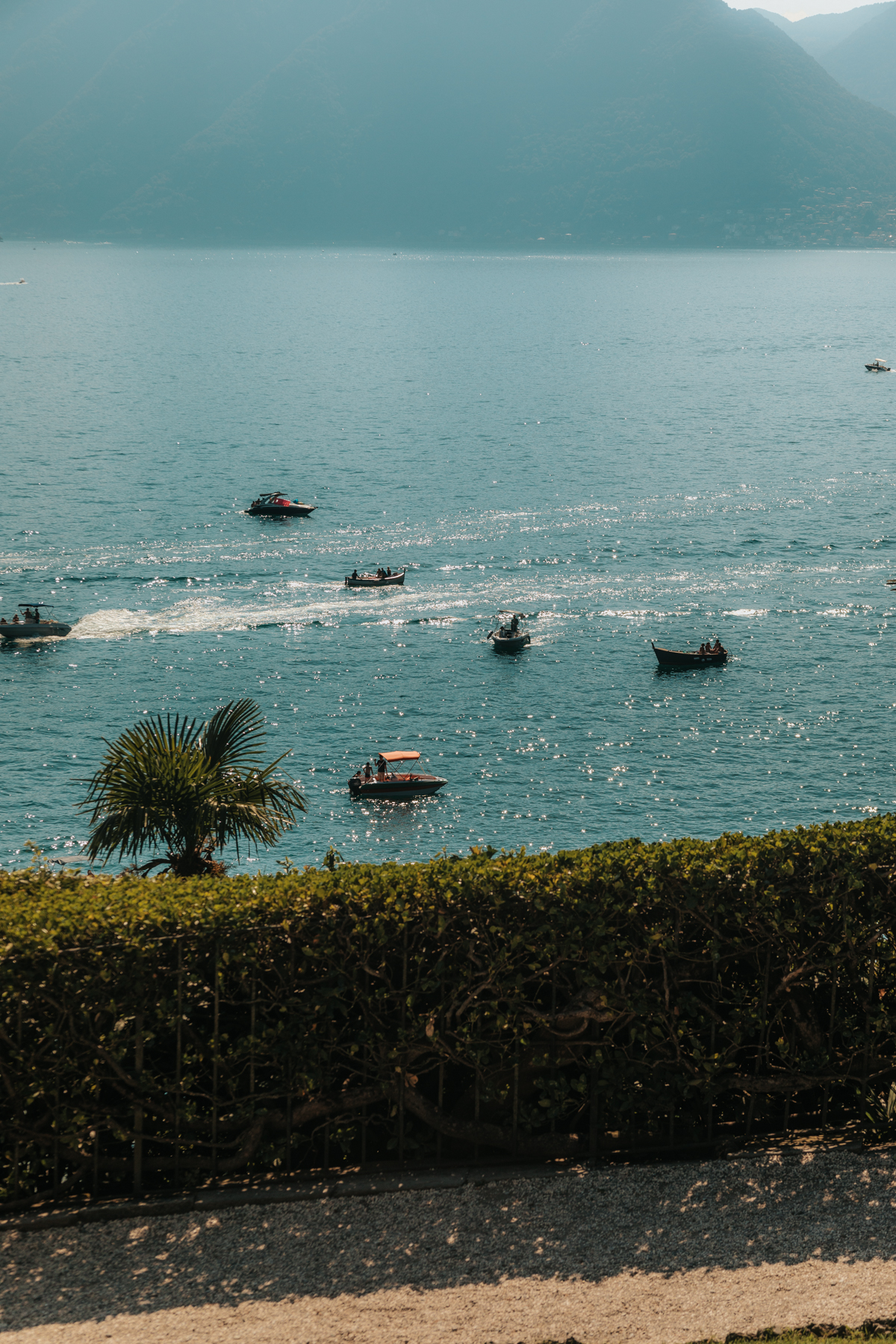 Lake Como and Lake Garda are two of northern Italy's major lakes.
Lake Como is located in the Lombardy region of Italy. Instead, Lake Garda is on the border of and is split between three regions: Lombardy, Veneto and Trentino-Alto Adige.
Atmosphere
It is hard to say if one atmosphere is better than another between Lake Como and Lake Garda. Both are naturally stunning locations with breathtaking panoramas to offer.
Lake Como is hugged by the Alps, so you feel the impressiveness of the peaks at all times as you wind around the lake's perimeter. It exudes an air of extravagance between its quaint villages and the luxurious villas dotting the mountainside and shore. Lake Como's fame originates from when it was discovered that George Clooney spent his summers there. So, it definitely has an exclusive, refined feel.
Lake Garda feels more expansive and open – it is Italy's largest lake after all. It has more of a quiet luxury and laidback appeal.
Lake Garda is definitely visited by a lot of European tourists, but it is underrated for American tourists. It often seems less frequented than Lake Como, so you get this feeling like you discovered a best-kept secret and, for that reason, I find its atmosphere to be so unique and attractive.
In my opinion, there are many more beautiful, interactive towns to visit on Lake Garda than Lake Como.
Price
Both lakes can fit into your budget – it just depends how you decide to travel.
Yes, it is possible to visit Lake Como on a budget!
Lake Garda is bigger, so it means you can find a wider range of accommodation options to satisfy your budget more easily. Lake Como is smaller and more boutique, so limited availability and selection drives prices up.
Distance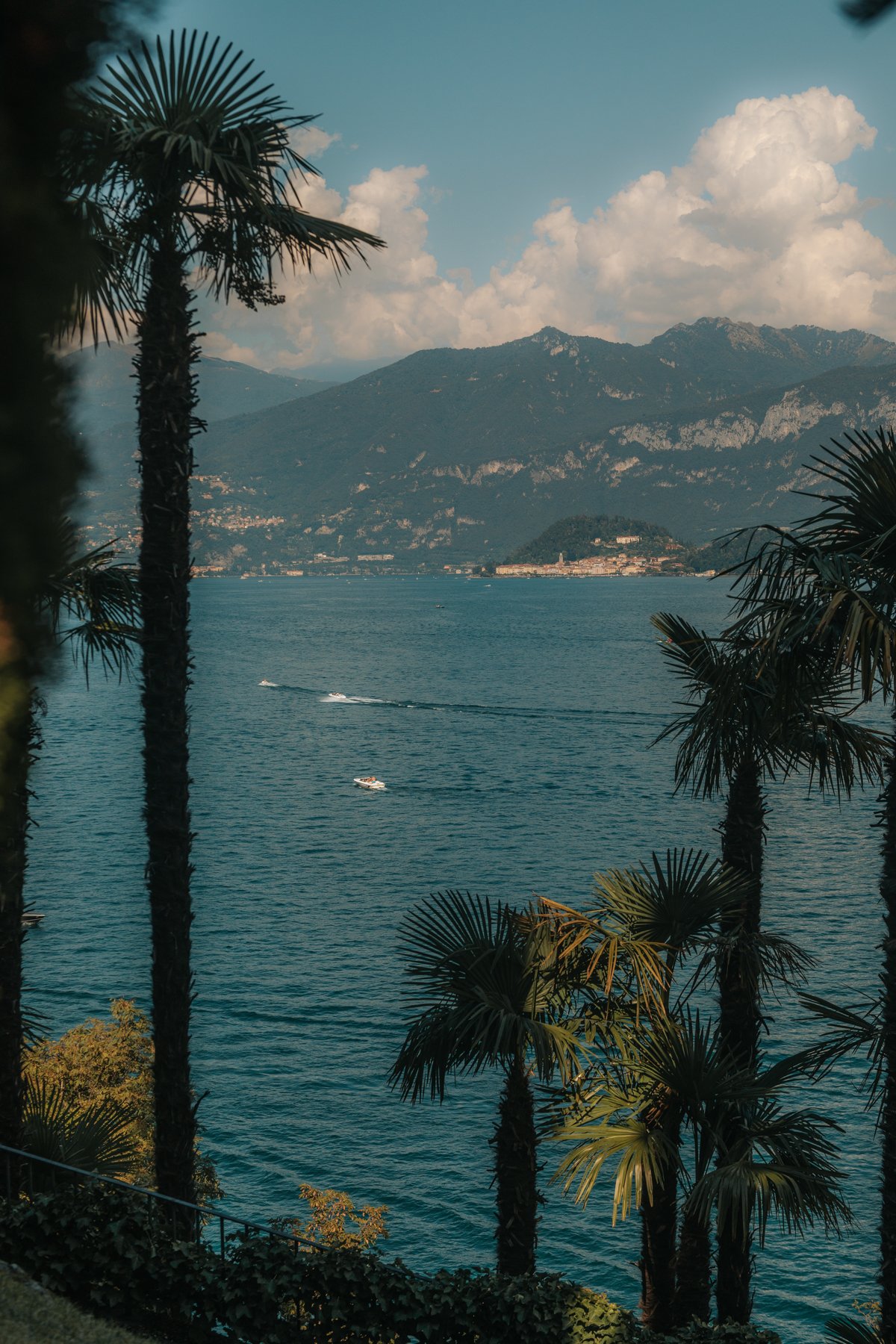 Deciding whether to visit Lake Como or Lake Garda can also heavily depend on how the rest of your northern Italy itinerary is designed.
Lake Como is often a top choice for tourists because it is easily reachable and navigable from Milan, usually a hub for trip to northern Italy. You can make Lake Como a day trip from Milan easily, or decide to stay a few days there.
By train, Lake Como is one hour from Milan.
Lake Garda is between Venice and Milan, about a 2 hour drive from each. It is certainly a longer journey to reach but too is easily navigable once you arrive. Lake Garda is much bigger than Lake Como, so a day trip may not cut it to be able to see all of its amazing villages.
Activities
Both lakes offer a variety of activities and unique things to see and do. Overall, I would rate Lake Garda as the lake that has the widest range of accessible activities to suit all ages and price ranges.
Lake Como, in my personal experience, is mainly just walking around and finding a place to eat. There are several experiences you can do but most are costly or are geared specifically towards couples.
Top towns to visit in Lake Como:
Varenna
Bellagio
Nesso
Como
Lake Garda, instead, has so many different, bustling lakeside towns to visit and things to do in the surrounding area, from the theme parks like Gardaland to tasting the best prosecco in Italy in the region of Franciacorta to cycling along a suspended path over the lake in Limone sul Garda.
Top towns to visit in Lake Garda:
Salò
Sirmione
Lazise
Malcesine
Riva del Garda
Limone sul Garda
Weather
Because Lake Como and Lake Garda are more of less neighbors, the weather conditions are usually very similar.
One big difference to note between the two is that on Lake Garda, the further north you go, the more wind you will encounter. The wind is absolutely crazy at times, but that's what makes the area super well-known for wind surfing!
The best lake to visit can also depend on the season you are traveling in. Lake Como in the off season is kind of a ghost town! I visited Bellagio in February once and there was just one restaurant open for lunch. I find Lake Garda overall to be more consistent year-round in terms of its offering.
Accommodation options
Both lakes are full of a wide variety of accommodation opens, thanks to Lake Como's popularity and Lake Garda's sheer size.
There is a premium on Lake Como stays, so generally you will not find too many budget-friendly accommodation, whether you search on a traditional site like Booking.com or try to find an apartment stay on Airbnb.
Find your perfect Lake Como accommodation.
Lake Garda is bigger and in many ways is more "residential" so while there are definitely many mid-range and luxury accommodation options, there is also a good number of budget-friendly stays.
Find your perfect Lake Garda accommodation.
---
The SGTD Take
So which one is worth visiting? Both if you can!
But if you have to make a choice, this is my succinct recap.
If you are looking for a comfortable day trip from Milan and a taste of the Italy lake experience, then Lake Como is the right choice for you. It is a bit easier to reach and navigate than Lake Garda.
Instead, if you are looking for a less-trafficked, more unique experience in northern Italy, then I recommend Lake Garda. There are more towns to visit, more things to do and it is more underrated, at least for American tourists.
Which one are you thinking of visiting after reading this article? Let me know in a comment!
Save this guide on Pinterest!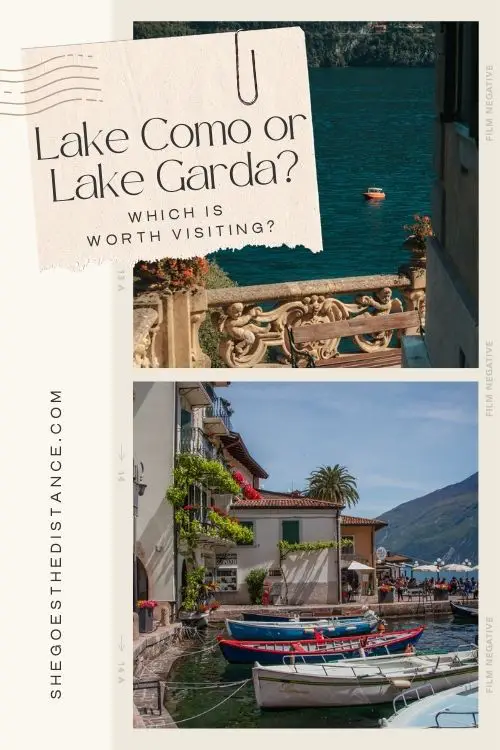 I hope this guide has helped you figure out if Lake Como or Lake Garda is right for you!
XOXO
Michela