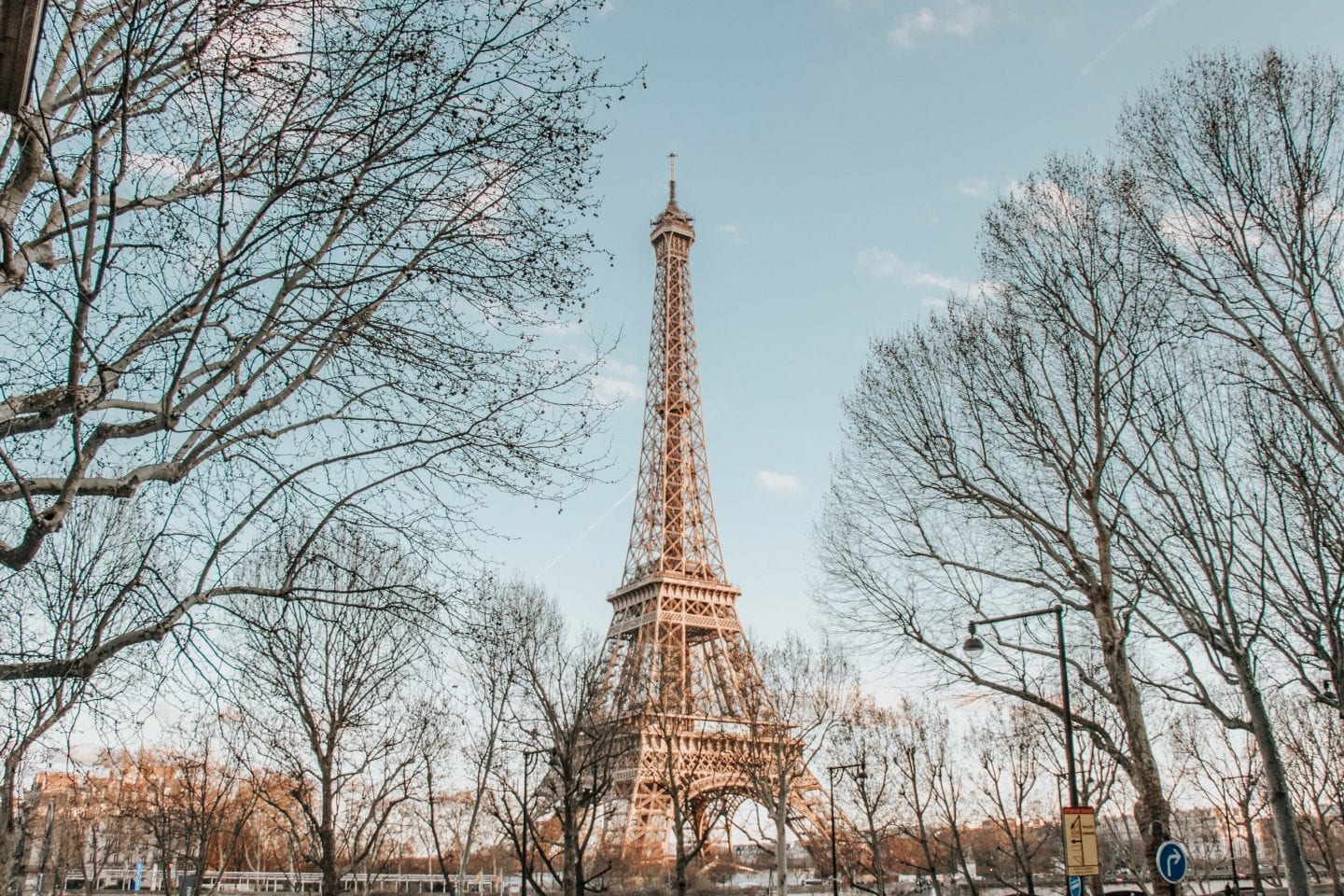 Last Updated on February 22, 2022
Paris March 2022, anyone? Paris is beautiful any time of year, but early Spring is the perfect time to visit for those wanting to experience a more authentic side of the city. In fewer words: less tourists, less expensive. In this guide, you'll find out exactly what to expect when traveling to Paris in March and learn how to best prepare for your trip.
I spent one epic week in Paris on a special mother-daughter trip in March. Having previously visited the French capital before in the summer, needless to say, I was a bit shocked and unprepared for all the differences in ambiance just two months could make!
Some of these links are affiliate links. This means if you make a purchase through that link, I receive a small commission at no extra cost to you. Read my full disclosure!
---
What to Expect Visiting Paris in March: Weather, Tourists, & Price Breakdown
To give a general overview of the conditions of Paris in March, here are some of the various aspects that will help you determine if it is a good time to visit for you.
Weather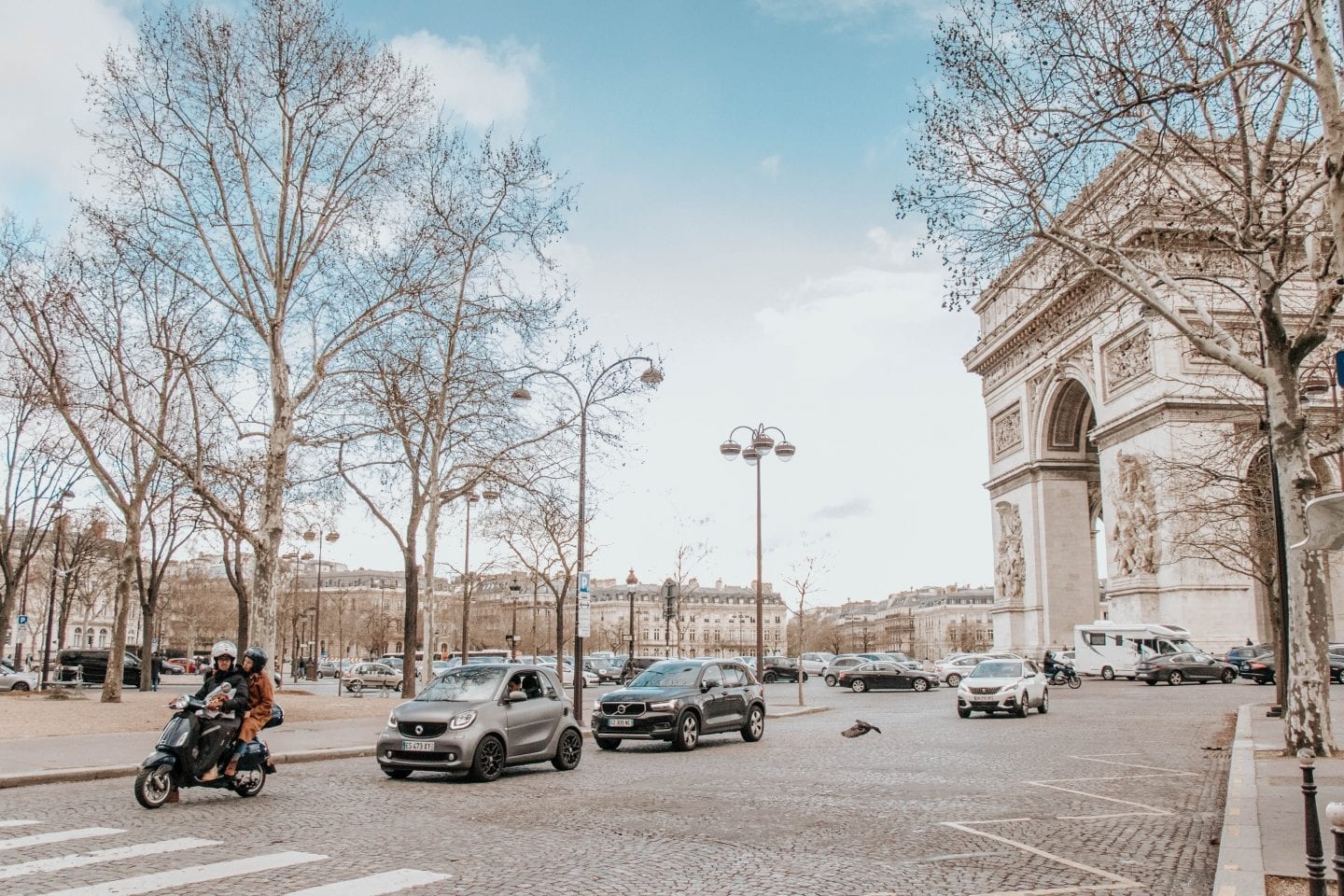 What caught me most off-guard about visiting in March was the Paris weather. In my head, and I'm sure in some of yours' too, March signifies the beginning of spring. Colorful blooms in front of the Eiffel Tower and perfectly fresh sunny weather with a cool breeze all came to mind.
Then I stepped off the plane at Charles de Gaulle and that dream froze up quickly – along with my entire body!
It's a lot cooler in Paris during this month than you may expect.
Some days, I was lucky enough to experience some fresh spring weather where I only needed a light jacket to explore comfortably.
Other days, I layered coat over sweater over t-shirt over tank top tucked into pants, pants tucked into socks – you get the idea.
Average highs of Paris in March are at 54 degrees Fahrenheit (12 degrees Celsius.)
Average lows are 40 degrees Fahrenheit (about 4 degrees Celsius.) Even if you are fortunate enough to experience sunny days your entire trip, once the sun goes down, the city once again becomes a tundra and you'll be wishing you had packed those gloves.
Maybe tundra is a bit dramatic – but I'm from Florida, so any cold is freezing to me!
Tourists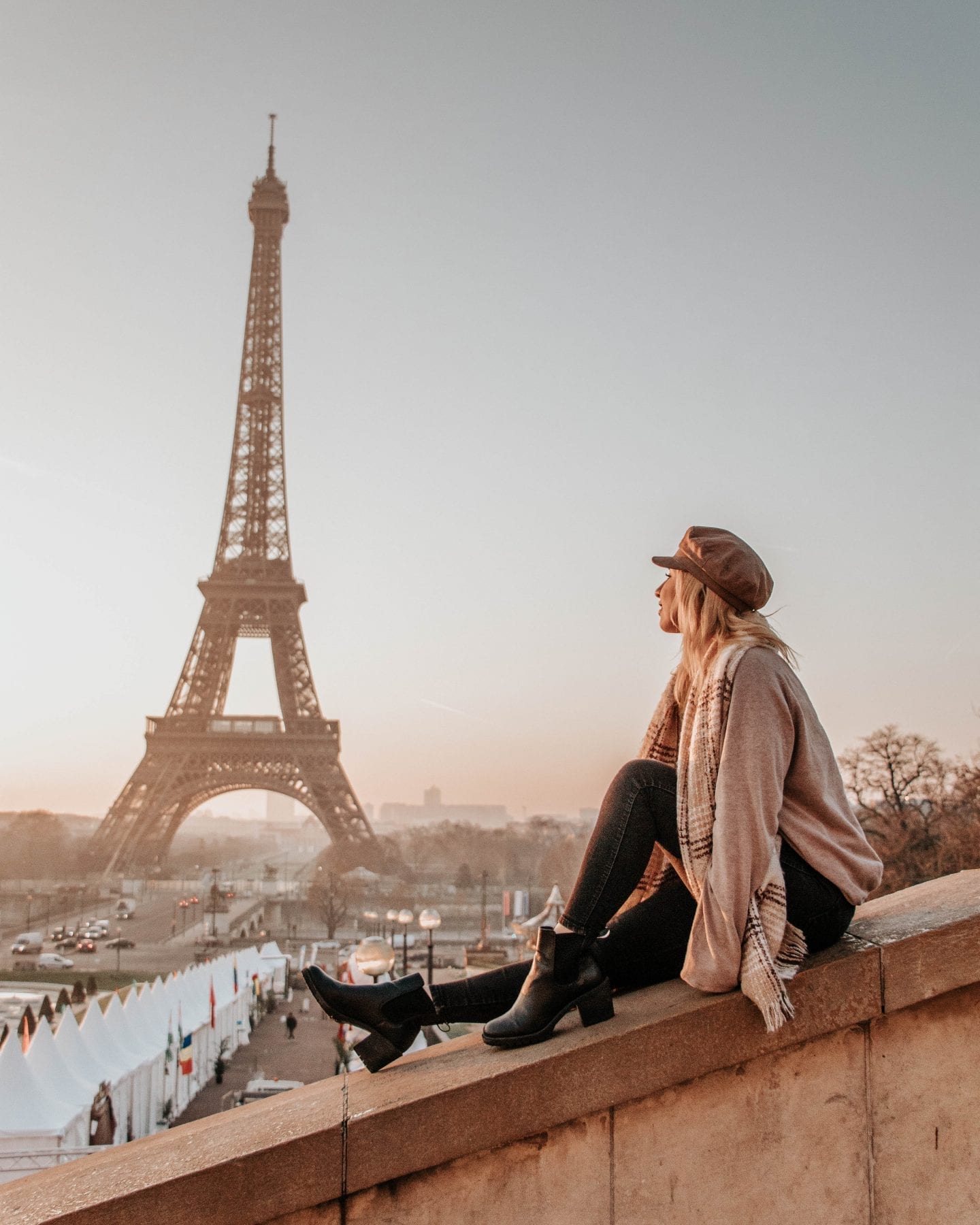 One of the best reasons to visit Paris in March is that the month falls outside the busy tourist season timeframe. Paris, as one of the most famous cities in the world, will never be completely devoid of tourists but the lack of them in great numbers makes it an extra enjoyable time to explore the city.
You can see the excitement in my face above visiting the always populated Trocadero in the early morning. I was able to get so many cute Paris Instagram pictures here because it was nearly tourist-free!
Prices
Much like the rest of Europe, the time of year you visit highly correlates with the price of just about everything. Accommodation, car rentals, guided tours, and more all fluctuate greatly between high and low seasons.
In Paris, take advantage of low-cost accommodations like Airbnbs and apartment stays during this time of year. Still try to book everything as far as you can in advance for the best deals (especially car rentals if that's how you're choosing to get around.)
I stayed at this exact Airbnb for under $100 per night, steps away from the Arc de Triomphe! Scour hotel booking sites for deals because you will be able to get very centrally-located places for a lot cheaper during this time period.
Having been to Paris also during the summer season, prices for food and experiences don't fluctuate as much as accommodation can.
---
What to Do in March While Visiting Paris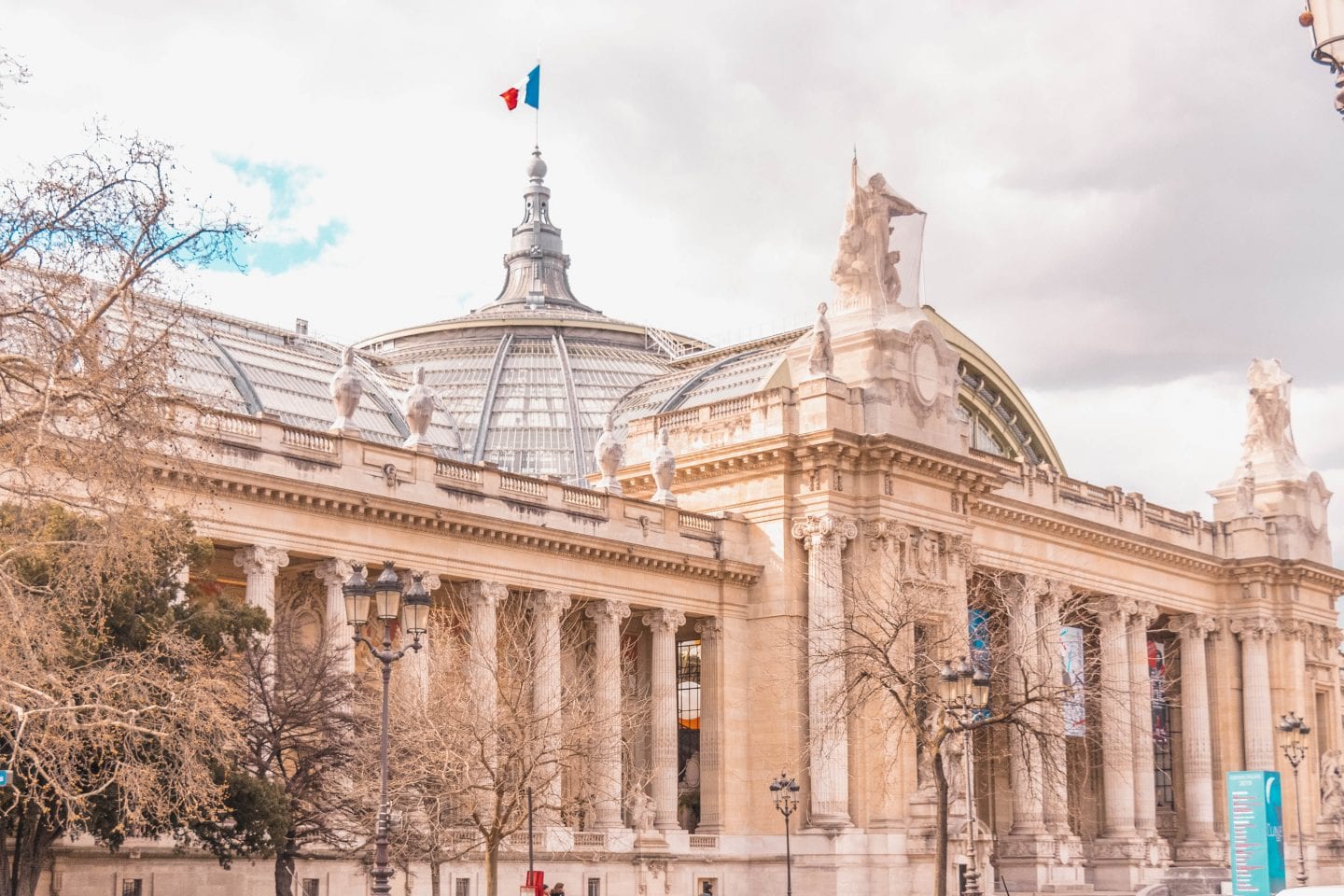 Take advantage of indoor activities. A walk along the Seine river is always nice, but there may be rainy days in March. It's the perfect time to work in a day at one or two of Paris' famous museums like the Louvre or Musée De Orsay.
Get lit at the Paris Book Fair. Firstly, I'm so sorry for that unpunny joke. Okay, really now I'm done! But for book lovers everywhere, what could be a cuter place to celebrate your passion than in the heart of a city that has cultivated literature masterpieces! The fair is called Salon du Livre and is usually held in March. For the year 2022, it is scheduled for April (for COVID-related reasons.)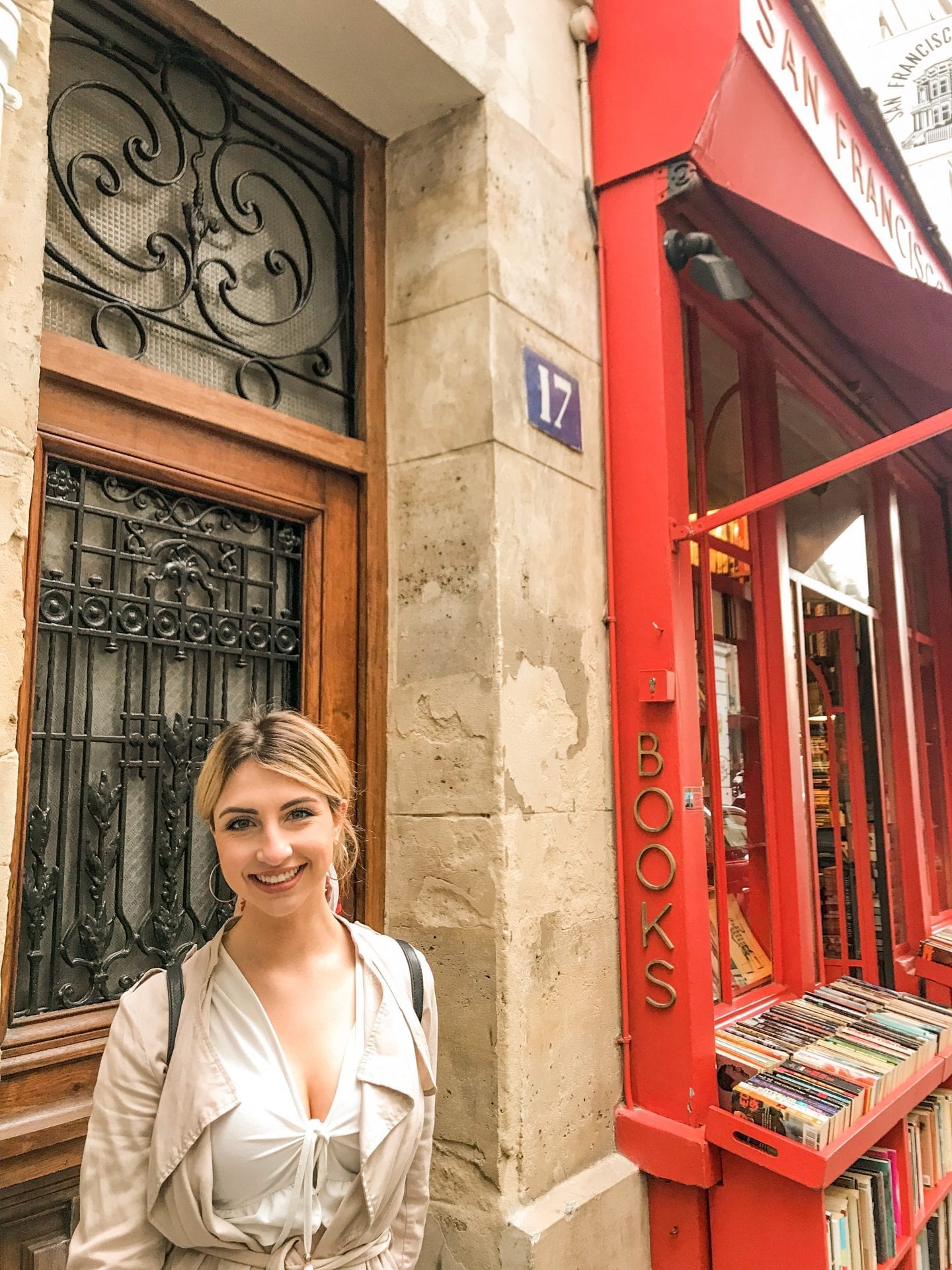 Witness athletes ascend the Eiffel Tower at the La Verticale de la Tour Eiffel. Usually held on March 11, this event is a unique spectacle for visitors and locals alike to marvel at runners race up over 1600 steps to the top of the Eiffel Tower. For 2022, keep checking the website above for updates!
Calling all art lovers to visit the Drawing Now Art Fair! This event is super popular in Paris, usually held at the end of March, but rescheduled to May of 2022 (for COVID-related reasons.) Hopefully, by next year, it will return to its regular schedule.
Visit Paris Landmarks. It doesn't get better than classic Paris. From Notre Dame Cathedral to the Moulin Rouge, to the Jardin des Luxemburg and the Centre Pompidou. And why not, a day trip to Disneyland Paris doesn't hurt! Fewer crowds make all of Paris' famous landmarks much more enjoyable to visit.
---
Paris in March Packing List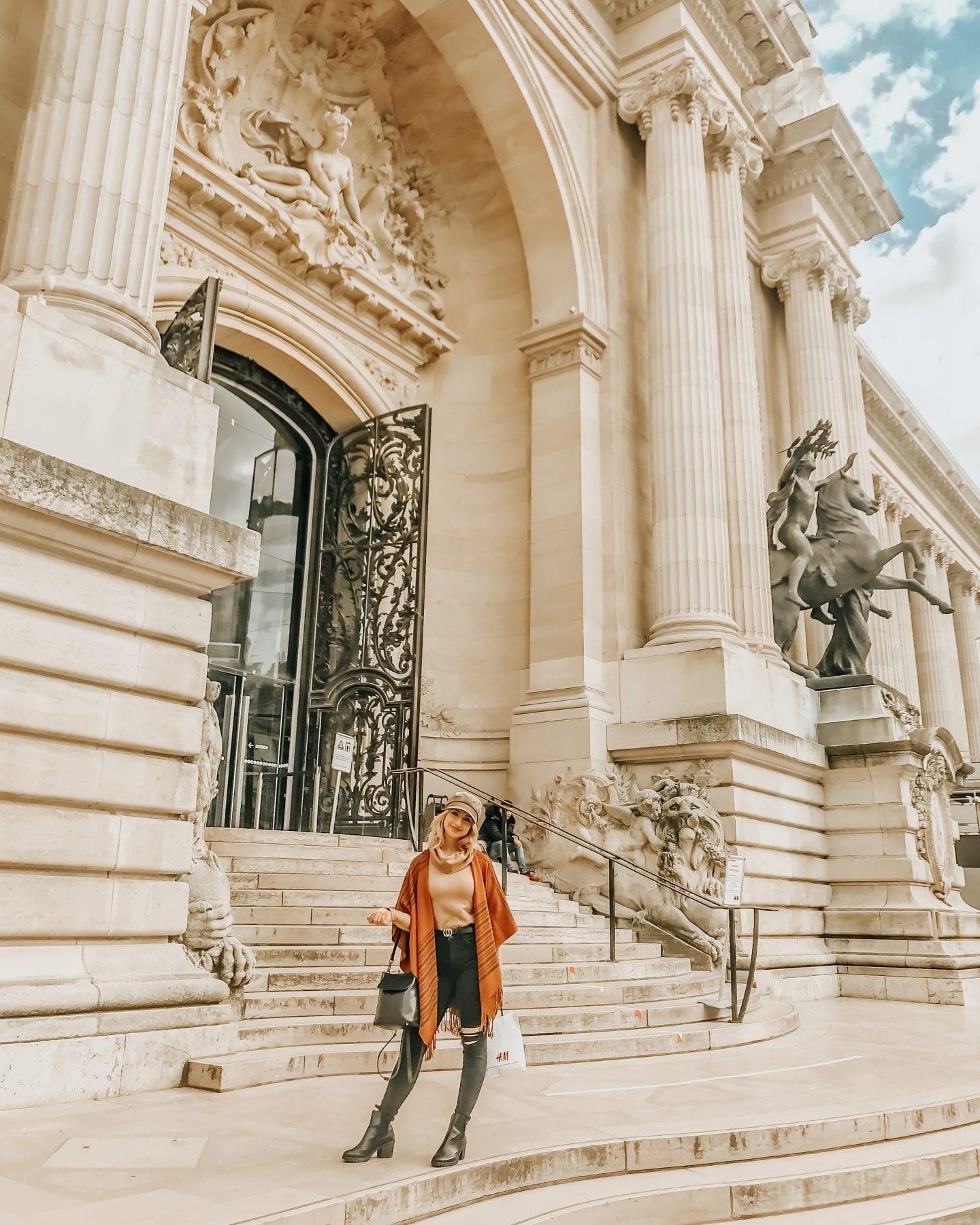 To make one step of planning your trip to Paris easier, I created a printable packing list for Paris in March that you can download for free as part of The Travel Library! You'll also find tons of extra travel and photography resources in The Travel Library when you sign up for my newsletter below for access.
The most important thing to keep in mind when packing for your trip to Paris in March is that most days, the weather is quite chilly. Spring hasn't fully arrived, so even on days where the sun is shining, it's going to be colder than you expect.
When I visited Paris in March, I experienced a mix of both cold and cool days. Some days you'll need sweaters and extra layers, while others you'll just need a light overcoat to get around the city comfortably.
The best packing strategy for Paris in March is to bring versatile layers!
Here are some essentials to pack along with you:
At least one thicker coat
Light jackets
Scarf & Gloves (especially useful at nighttime)
Hat or headband that covers your ears
Tops made for layering
Comfortable walking shoes
You'll find the more in-depth list in The Travel Library, but everything mentioned here are those specific extras you should add to your suitcase because of the time of year you are traveling to Paris.
---
Extra Travel Tips to Keep in Mind for Your Trip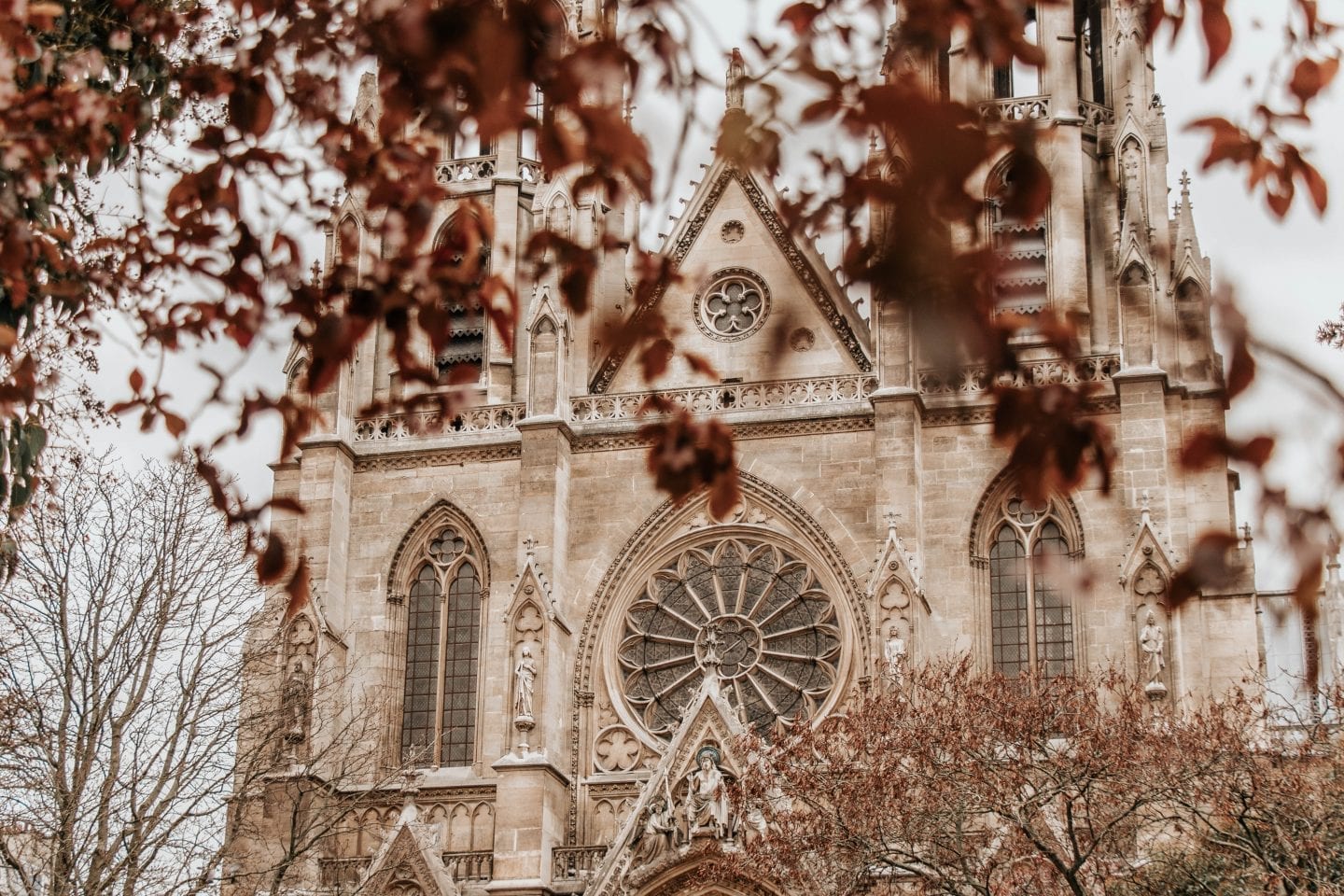 It's more scenic to get around on foot, but be realistic about how much walking you want to do if it's too cold. You may want to consider getting to know Paris's metro system as a backup way to get around. I love to stroll the streets of Paris, but sometimes it was so cold that we just wanted to find a taxi and get home. Taxis are expensive and at times hard to find, so I wish we had felt confident enough to navigate the metro!
Fewer tourists don't mean less pickpocketing. Paris is a huge city, so pickpocketing is a threat to tourists year-round. I always travel with my WANDRD photography backpack with anti-theft features or you can opt for the XD Design or PacSafe brands that have quality bags on a budget to protect against pickpocketing.
Incorporate ways to warm up in your itinerary, if you get a day that is particularly cold, like sipping world-famous white hot chocolate at Angelina's. One of my favorite unique things to do in Paris is exploring the cafe culture and there's not one more perfect for a cold day than Angelina! This historic cafe has luxurious pastries and teas to boast but a must-try is their white hot chocolate.
Are you planning a trip to Paris in March in 2022? Let me know if this guide was helpful!
Save these tips on Pinterest!
I hope this guide has helped you while planning your trip to Paris in March!
XOXO
Michela