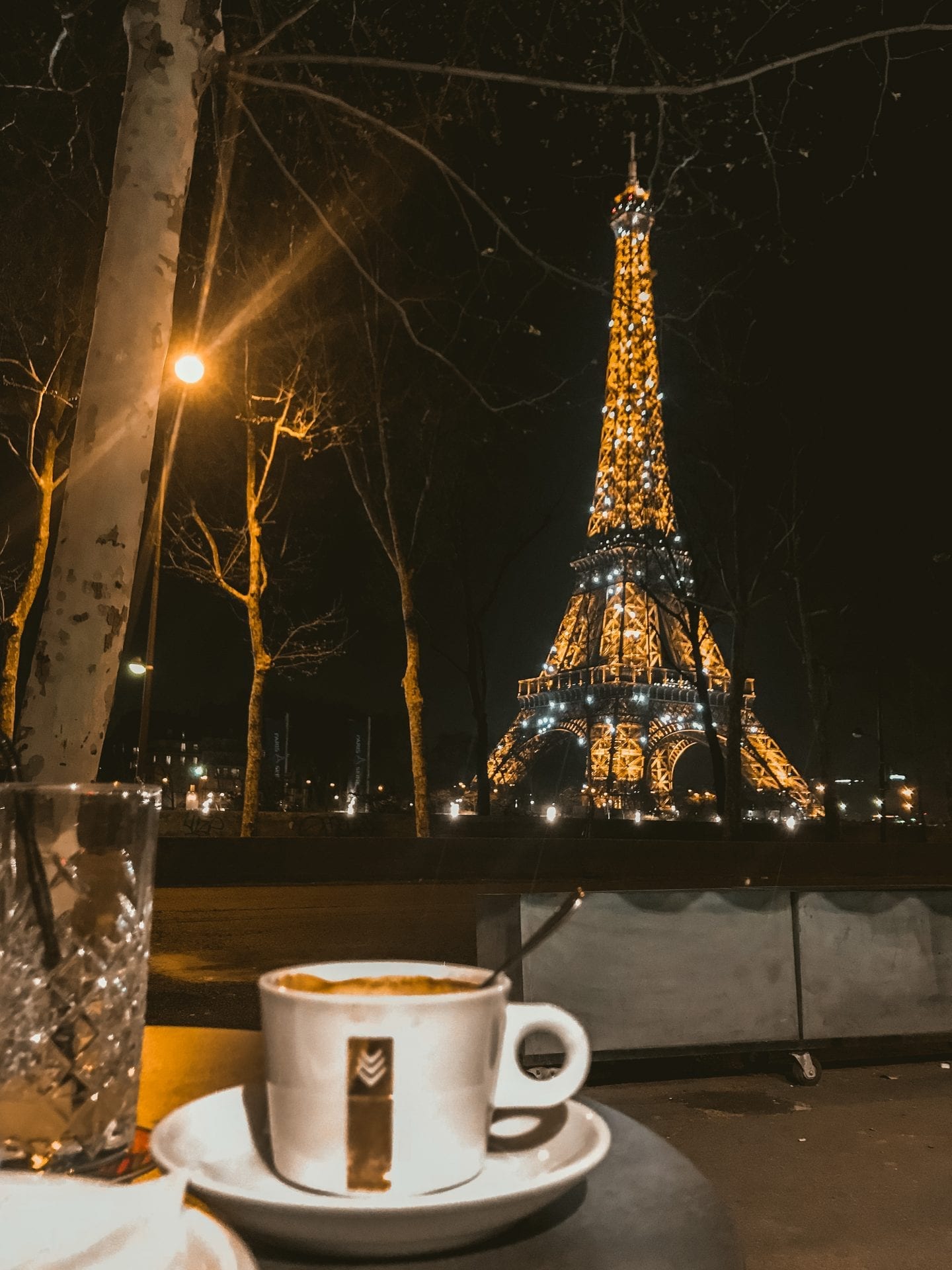 Last Updated on February 22, 2022
Being one of the most famous cities in the world and one easily boasts some of the most luxury experiences in food, accommodation, and activities, Paris can be a tricky destination to visit on a budget. Nonetheless, there are ways to cut costs and be frugal without sacrificing the joys of visiting Paris. When formulating your trip to Paris budget, these are the real costs to keep in mind and best tips for saving money where you can.
Some of these links are affiliate links. This means if you make a purchase through that link, I receive a small commission at no extra cost to you. Read my full disclosure!
---
Basics of Determining a Paris Budget
I always think of a travel budget as an interpretation of your priorities and travel style.
Personally, I prioritize experiences and pretty views over a luxury hotel room and Michelin star meal.
However, you might be the biggest foodie in the world and can't wait to experience top Parisian cuisine. If you're looking to save money on a trip to Paris, then you'll splurge more on dining experiences than you will on a hotel room or trips to the museum.
So, before visiting Paris, figure out what's on your Paris bucket list.
Secondly, decide how long you want to stay in Paris. Trip length greatly affects the cost – sometimes you can reap more benefits from longer stays than shorter.
My ideal length for a full, enriching Paris visit is one week. You can throw in a day trip or two, but by spending a whole week in Paris, you can explore every arrondissement and take your time to actually enjoy it (rather than running from one tourist attraction to the next.)
As a starting point, check out BudgetYourTrip to get an idea of all price categories, per traveler, per day. I've also included examples in my post, but BudgetYourTrip is capable of collecting lots of data, so it's a great resource!
---
Cost of Flights to Paris
If you are visiting Paris from outside of Europe, no doubt your flight will cost you a big chunk of your Paris budget. It's the trickiest area to save money in, since flight prices across airlines usually follow trends and don't fluctuate greatly.
Large airlines that have bases in the Paris Charles de Gaulle Airport will have more flight options. These include Delta, Air France, Vueling, and Lufthansa.
Paris has two other international airports – Orly and Beauvais. Paris Charles de Gaulles and Paris Orly are very close and more easily reached from the city center than Paris Beauvais.
The good thing is, if you travel in the off-season or at least buy tickets before summer, you can do a route like New York to Paris round trip for as little as $400 per person.
From personal experience, flying from Orlando to Paris in the month of March, one round trip ticket was around $650.
How to Save Money on Flights to Paris
For maximum money-saving, check out my favorite cheap flight hacks.
The easiest way to save money on flights to Paris is to take a low-cost airline. If you are traveling from elsewhere in Europe, this is the most money-savvy way to see Paris.
However, there are some cons to flying low-cost airlines that budget travelers could overlook.
Firstly, you have to pay extra for just about everything other than your ticket and some flights have limited options for departure days and times. Also, be sure to check which Paris airport you are flying into. Low-cost flights tend to fly into smaller airports that are further outside the city like Paris Beauvais, so your cost of transportation from the airport to the city could exceed the total amount of what a ticket on a regular airline would have been.
If you are flying from outside of Europe, then try to book your flight as far as possible in advance. Use the app Hopper to track flight price fluctuation. Also, if you can be flexible with your dates of travel and travel in an off-season month, you'll have a better chance of getting a great flight deal.
Also, consider signing up for airline rewards programs. As you accumulate miles, you will be able to put them towards flight tickets, as well as enjoy other perks like no baggage fees.
My list tip is to book directly through airlines. While Skyscanner and other cheap flight sites can be a good baseline for seeing what costs are like, you'll almost always get a better deal booking through the airline. It's also a smoother, more trustworthy process.
When trip planning, also consider the travel season. Flights in summer will be more expensive then flights in spring or fall, so be sure to travel during the slow season for maximum savings.
---
Cost of Accommodation in Paris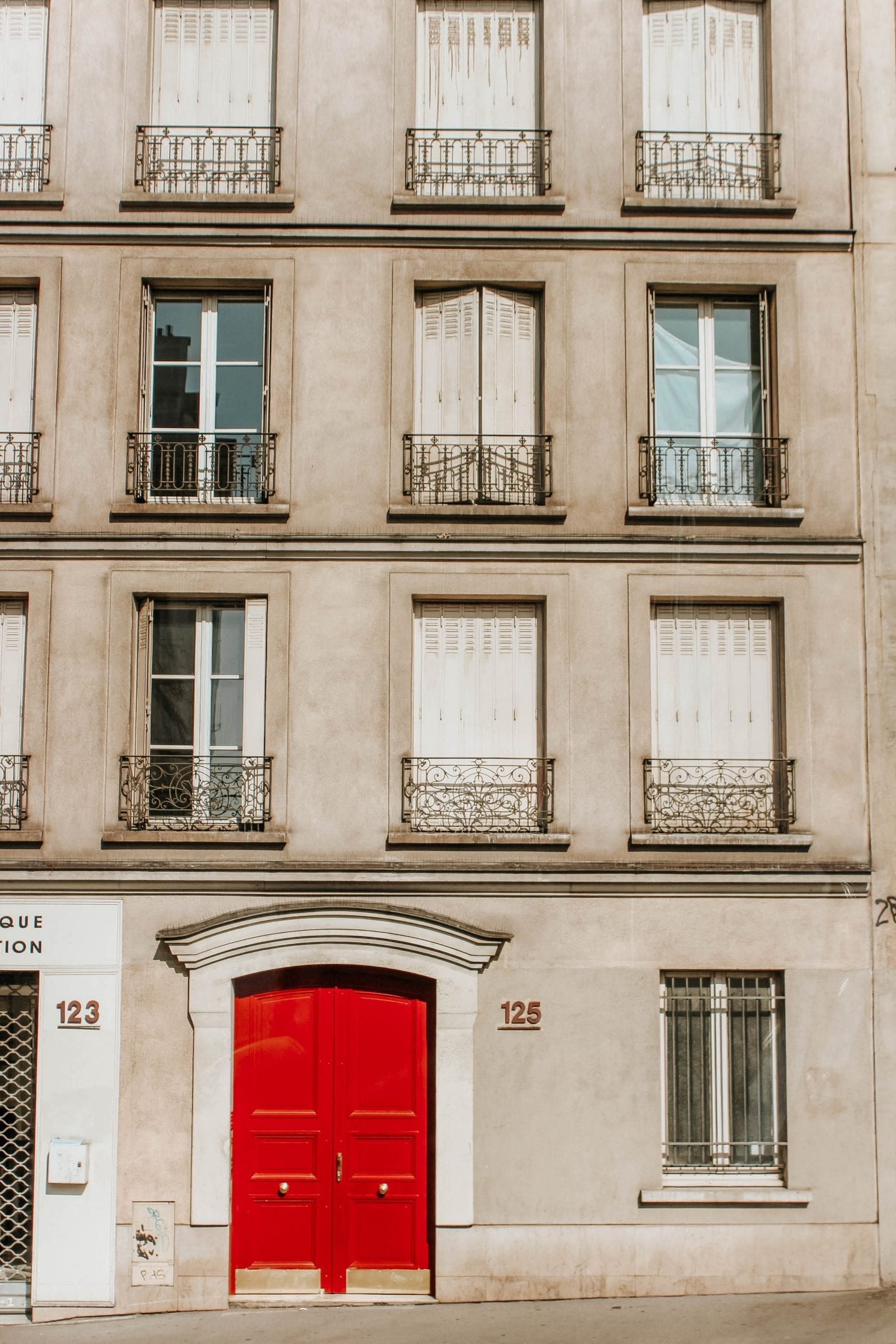 Your next big cost in your Paris budget is the bed you sleep in. Luckily, Paris is such a large and well-traveled city that accommodation options exist at every budget. Here's an overview of what one-night costs in Paris for two people at different accommodation levels:
Budget Hotel: From 90 euros/night
Mid-Range Hotel: From 150 euros/night
Luxury Hotel: From 300 euros/night
You can check out more specific places to stay in my Paris itinerary post if you need ideas for where to stay in Paris.
How to Save Money on Accommodation in Paris
Surprisingly, by staying a week or longer in Paris, you can sometimes take advantage of long-stay discounts. These discounts will lower your price per night and could be something to consider when determining how long to stay in Paris.
This next hack isn't exactly a direct way to save money on accommodation, but it can help out your overall Paris budget. If you know you'll be renting a car or you want the option to cook meals, then apply those filters of "parking included" or "kitchen amenity" at the beginning of your accommodation search.
This will save you so much time determining what accommodation actually works for you. You won't have to worry about adding parking as an additional cost. You won't have to to eat out every meal and spend way more than you would even if you chose at minimum just to cook breakfast each day.
Websites like Agoda, HotelsCombined, or HotelTonight offer discounts, cheap price comparisons, and last-minute booking deals (even for luxury resorts,) respectively.
Also look at staying in affordable neighborhoods in Paris. The 7th arrondissement next to the Eiffel Tower will be quite expensive, whereas the area of Bastille or even Montmarte, which is growing in popularity, will still be cheaper per night.
Lastly, you could always do it the old-fashioned budget travel way: hostels. You can search for hostels with Hostelworld.
---
Cost of Transportation in Paris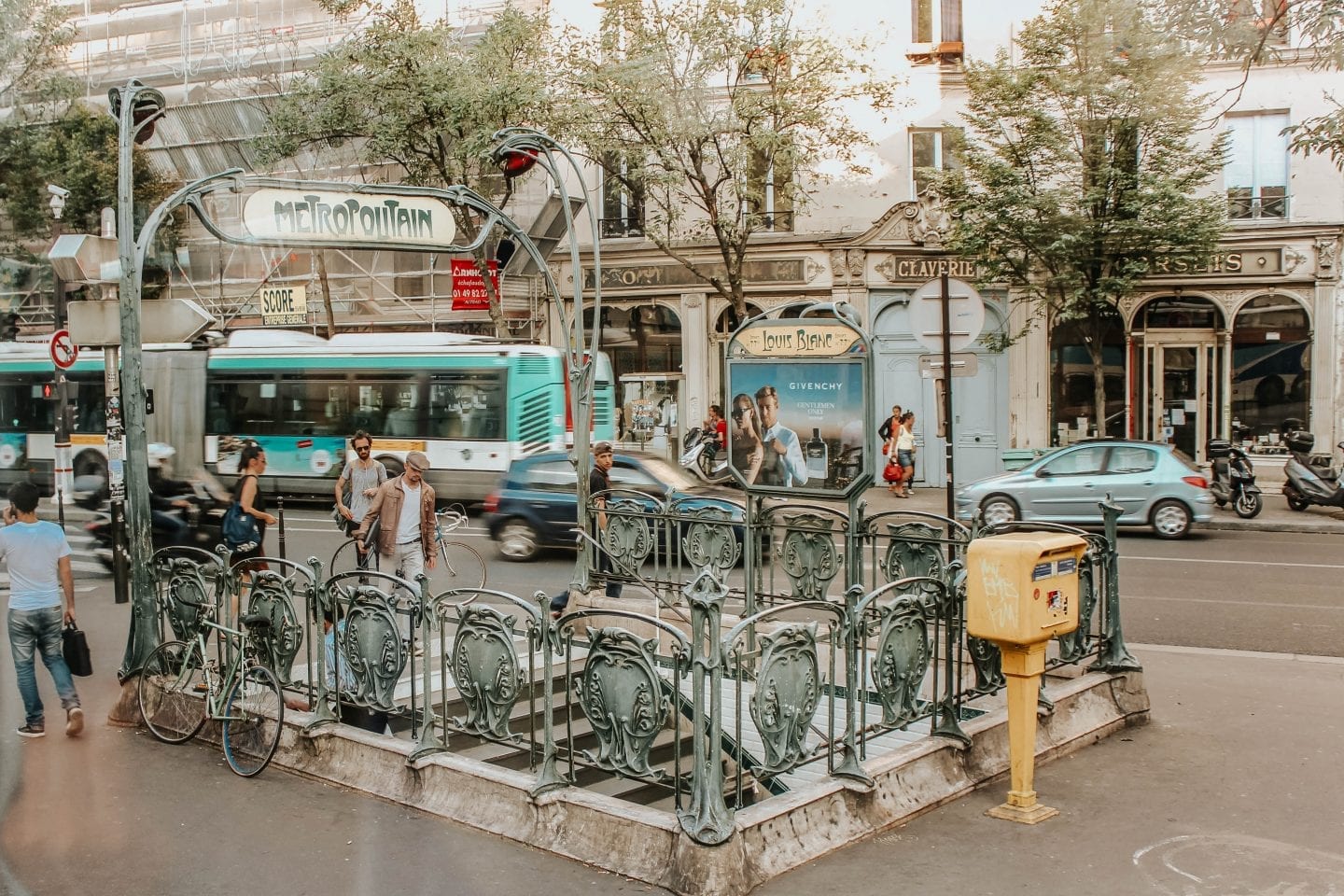 Paris is a huge city, and while it can be explored totally on foot, you may want an easier way to get from point A to point B to make more time for exploring new areas.
Paris is well-connected by the underground metro system, as well as public bus. The metro and trains also connect to Paris airports.
There are also taxis and Uber available in Paris (the other popular ride-sharing app Lyft is not available.)
A single, one-way metro ticket costs 1.90 euros. For unlimited trips per day while on vacation in Paris, you can buy a pass that starts at 5.80 euro.
A one way trip on a public bus ticket is also 1.90 euros.
How to Save Money on Transportation in Paris
Don't make the same tourist mistake I did by relying on the (sometimes dodgy) convenience of just hopping in a taxi. Private taxi costs add up and are totally not worth it if trying to be frugal.
Research beforehand how to get around the city with public transportation and you'll save so much more money.
If you're not afraid of getting in on the, at times, hectic street traffic, then you could also use one of the many electric scooters or city bike rentals to get around.
And the easiest way to save money on transportation is simply by walking!
Personally, Paris was too big of a city for me to explore solely on foot. I stayed near the Arc de Triomphe, for example, and took transportation to the area of the Bastille or Montmarte and then could walk the rest of the way back to my apartment, so you're only paying for one leg of the journey.
---
Cost of Food in Paris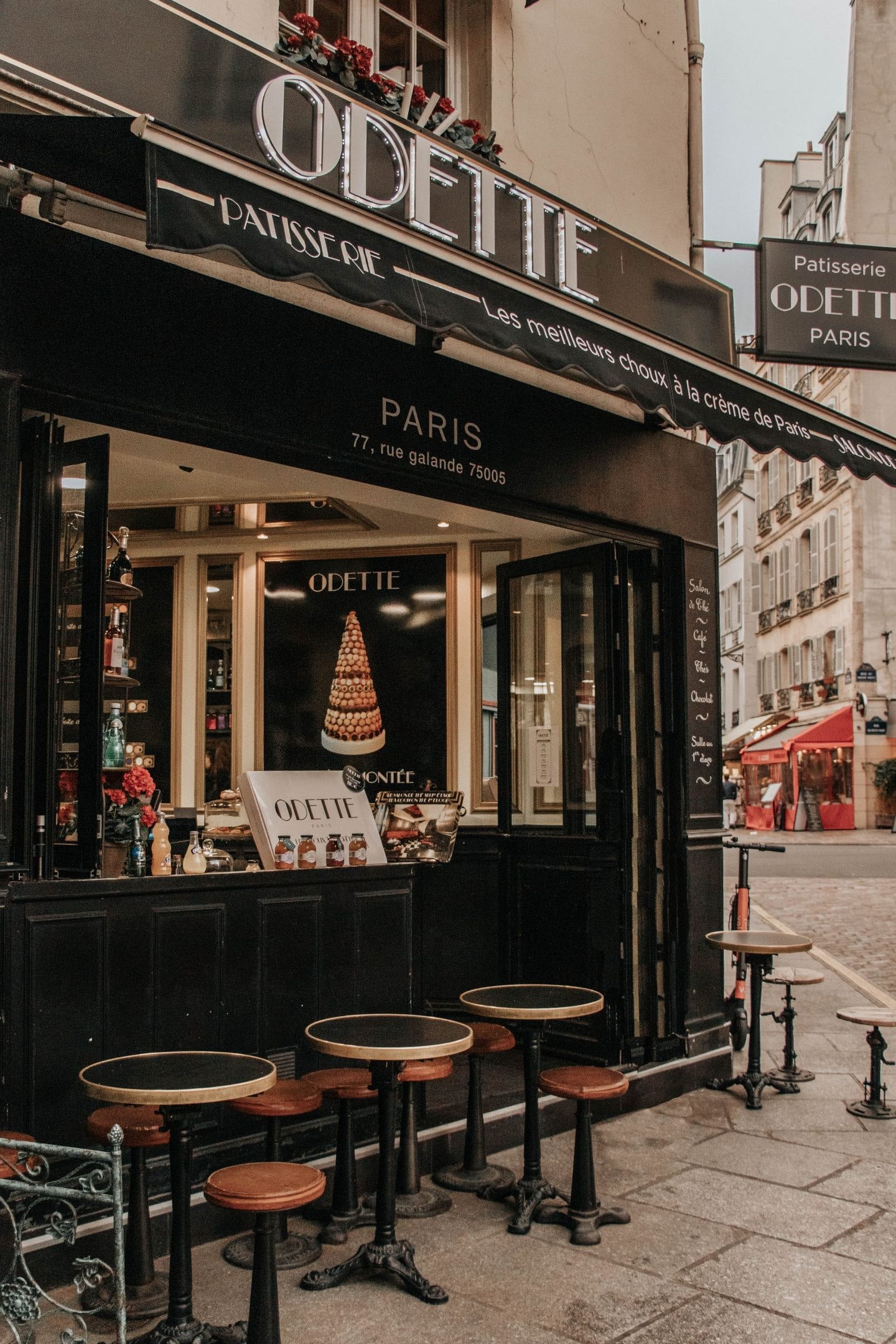 The baguettes, the croissants, the macarons, the chocolate – food is one of the integral parts of visiting Paris! (Can you tell I like desserts by what came to mind while I was writing this?!)
Eating out in France can get expensive depending on where you choose to dine. You'll find more tips below on saving money on food, but here's an idea of generally what meal prices average in Paris:
Croissant & coffee breakfast: 5 euros
Lunch meal: 15 euros
Dinner meal: 20 euros
Beverage: 2-3 euros
Moreover, the French do things a little differently. A service charge is automatically added to your bill, but if the service was great, it's still customary to add a 10-15% tip on top of that. This is where dining out can become costly.
How to Save Money on Food in Paris
There are several ways to make a low-cost food budget for Paris. Firstly, opt for an apartment stay type of accommodation so you have access to a kitchen. Grocery shopping is so much cheaper than eating out, so if you can supplement a few meals by cooking, you'll save so much money.
Another hack is to search for accommodation that has at least one meal included. Of course, there are other factors that could make an accommodation more expensive with this filter, but it at least adds convenience if not also savings to your Paris trip.
Also, opt to eat some street food over sit-down restaurants. Some awesome street food places to check out in Paris are Le Camion Qui Fume food truck, Oroyona for crepes, and La Porteña for tasty cheap takeaway. Ethnic restaurants also tend to be cheaper in big cities, so if you're not into escargot anyway, then opt for Greek, Chinese, or Indian food.
Keep in mind that not even water is free in French restaurants. If you don't want to pay for a bottle, be sure to ask for tap water.
---
Cost of Activities in Paris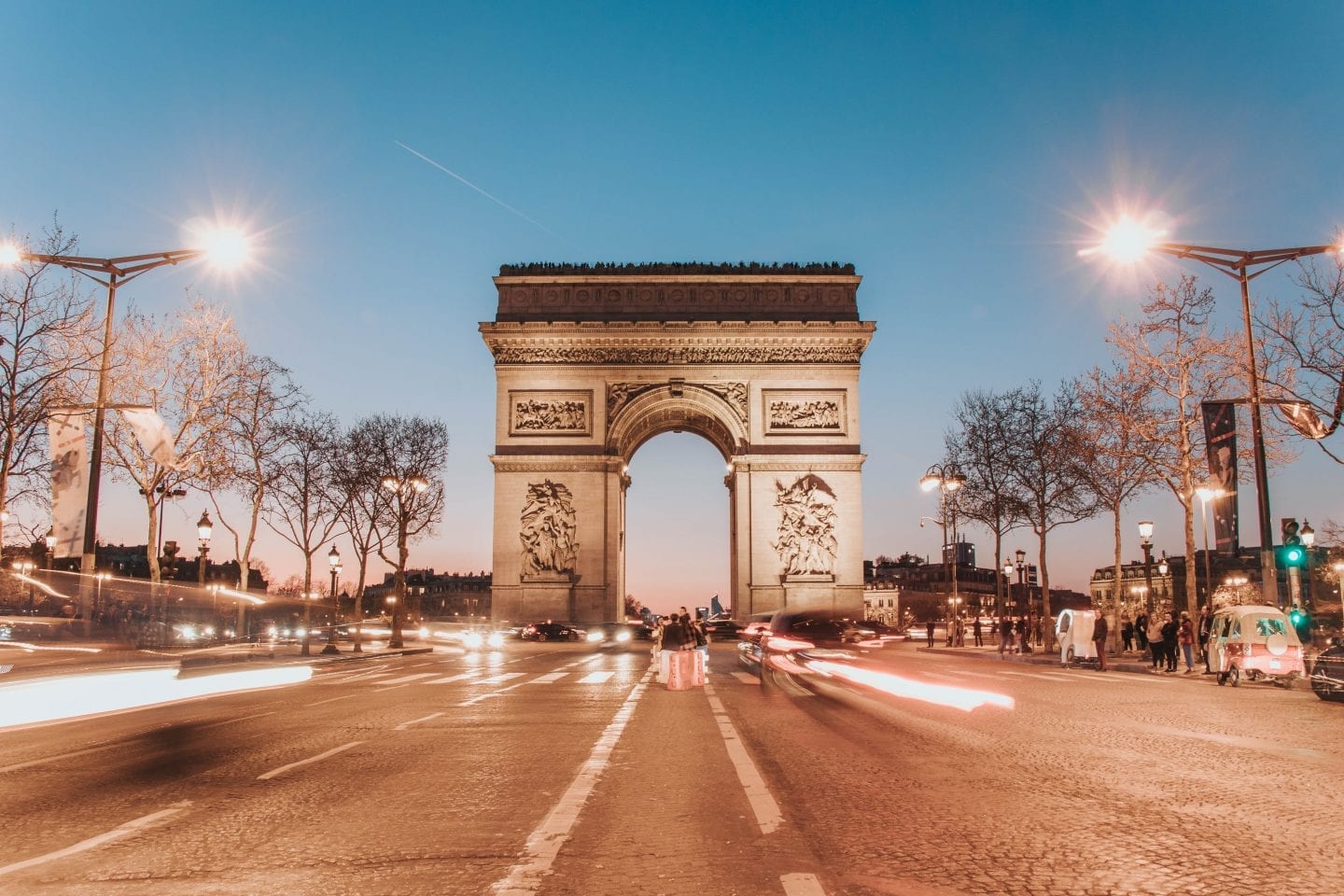 While I enjoy simply strolling the streets of Paris' beautifully romantic neighborhoods, most others are going to want something to do.
Some famous attractions & their entrance fees are:
How to Save Money on Activities in Paris
The first Sunday of every month is free Museum Day. If you plan your travel around these days, you can save quite a lot museum-hopping in Paris!
If you're a young traveler, make sure to check with any entrance fees if you can enter for free or at a discount. For example, at the Louvre Museum and Arc de Triomphe, you can enter free under 18 or free if you are between 18-25 and an EU resident.
For those who hate a leisurely vacation and want to see as much of Paris as possible, then consider purchasing a Paris Museum Pass or The Paris Pass.
You can also look out for free walking tours, either online or by asking your accommodation. A free walking tour is perfect for those who don't have much time to see Paris!
---
Extra Costs to Factor into Your Paris Budget & Helpful Resources
No matter how much we plan, there are always extra costs, big and small, that come up throughout a trip. Here are some extra things to consider that will cost you a bit of coin when traveling in Paris:
Bathrooms – I know, I think it's strange too. In Paris, public bathrooms will typically cost money to use, anything from .50 cents to 2 euros. Bathrooms in restaurants or stores are typically only for guest use, so I recommend whenever you are eating out or doing some shopping to seek out the bathroom there and use it (even if you don't feel like you have to!)
Transportation from Airport to City Center – To actually reach your accommodation and the center of Paris, you'll have to take either the train or a taxi.
Souvenirs & Shopping – It's pretty much impossible to go to Paris and not go a little crazy shopping, whether it's in luxury department stores or vintage boutiques. If you want to shop and still do Paris on a budget, decide on a cap of what you're willing to spend. Keep in mind you'll also have to take everything you buy back with you and you don't want to risk any overweight baggage fees.
For some extra trip budgeting resources, check out Budget Your Trip to see what other travelers spend per day in Paris.
Also, you can check out Numbeo. This site compares costs of living, so while not every category will apply to a short trip, you can see the difference in costs between where you live and Paris to get a better idea of how much you would spend on things like meals and transportation.
And that's how you do Paris on a budget!
Which of these Paris budget tips are you taking along on your trip? Let me know in a comment!
Make sure to save these tips on Pinterest for easy reference!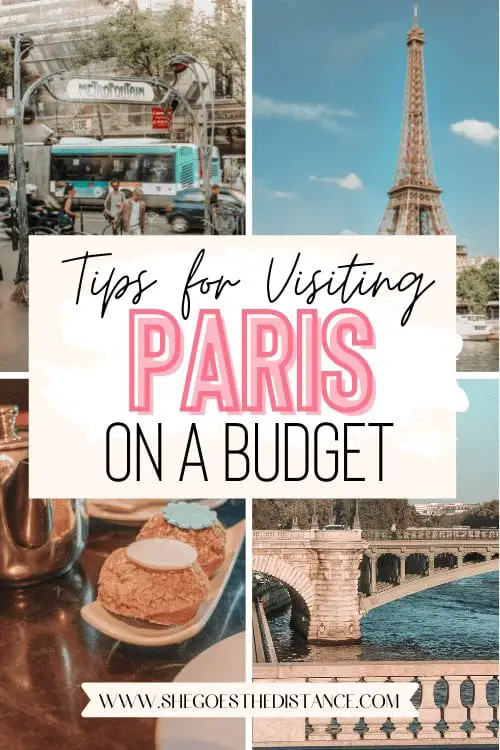 No matter what your budget, there's a way to make traveling to Paris work for you. Hopefully, these tips will make your Paris trip incredible AND affordable!
XOXO
Michela