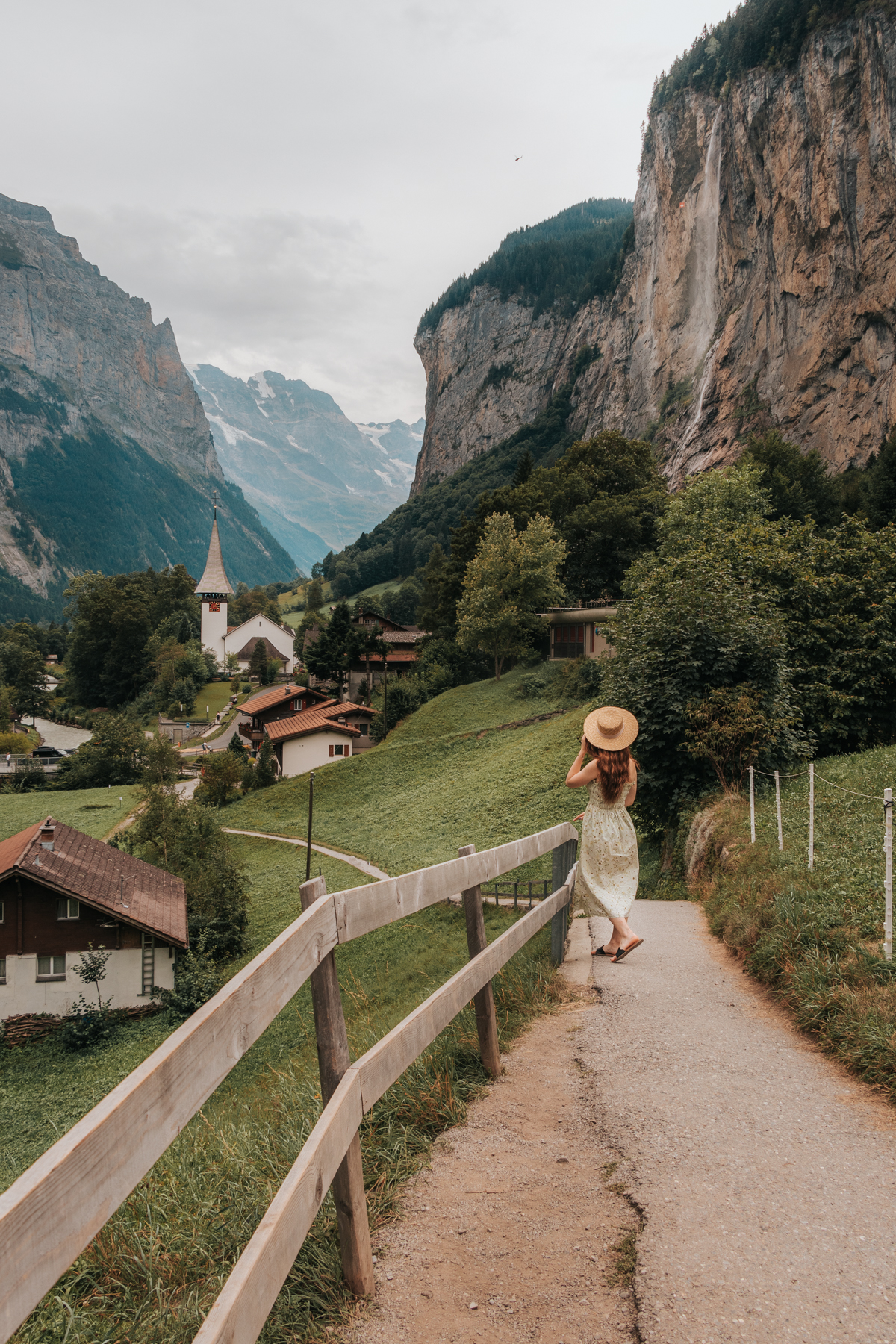 Last Updated on September 29, 2023
Jaw-dropping peaks, pristine green fields and wooden cabins, turquoise-blue lakes – Switzerland is easily one of the most picture-perfect destinations in Europe. It also happens to be one of the most expensive. While many scrape by backpacking the Swiss Alps, the price tags of food, transportation, accommodation and experiences make planning the average weekend getaway or extended vacation a major hit to the wallet. But you can still make your dream trip a reality while saving money – use these tips to do Switzerland on a budget.
Some of these links are affiliate links. This means if you make a purchase through that link, I receive a small commission at no extra cost to you. Read my full disclosure!
Currency in Switzerland
The currency is used in Switzerland are Swiss Francs (CHF). As of August 2022, 1 CHF equals $1.05 USD. And while the exchange rate is fairly even, the cost of living in Switzerland is completely different to most areas in the US!
To put into perspective just how much the prices can differ in Switzerland, a Big Mac and a 6-count chicken nugget meal from McDonald's cost me 27 CHF in Switzerland. In the US, it would cost me $10!
---
Tips to Visit Switzerland on a Budget
Do Grocery Shop
One of the easiest ways to save money in Switzerland is to live like a local! Skip restaurants and head to the grocery store to stock up on snacks, pre-made lunch goodies, and even do some normal grocery shopping if you have the means to cook at your accommodation.
While the Swiss lifestyle isn't cheap and the prices of some things will still make you do a double take, you will still be able to find much more affordable food options here than at any restaurant or take away in the area.  
Don't Eat Out Every Meal
You're on your dream trip to Switzerland, so it is impossible to tell you to not try the local food or have a nice meal every now and again! But if saving money is your biggest worry, then you should try to avoid eating out for every meal and instead have a plan to picnic or cook with your grocery store finds.  
Do Take Advantage of Grocery Store Restaurants
My favorite Switzerland budget travel secret is… the grocery store restaurants! I discovered at least two of the major grocery store chains in Switzerland, Migros and Coop, also have their own IKEA-esque eating areas. It may sound strange but they are a budget traveler's dream!
Some are buffet-style where you can stack your plate with as much food as you'd like for a fixed price, while others are focused on meal deals and a-la-carte items. I can guarantee you will get some of the best deals on eating out here. If you already know the stops on your itinerary, check ahead of time if these grocery stores are present and if they have a restaurant!
Do Book Hotels Early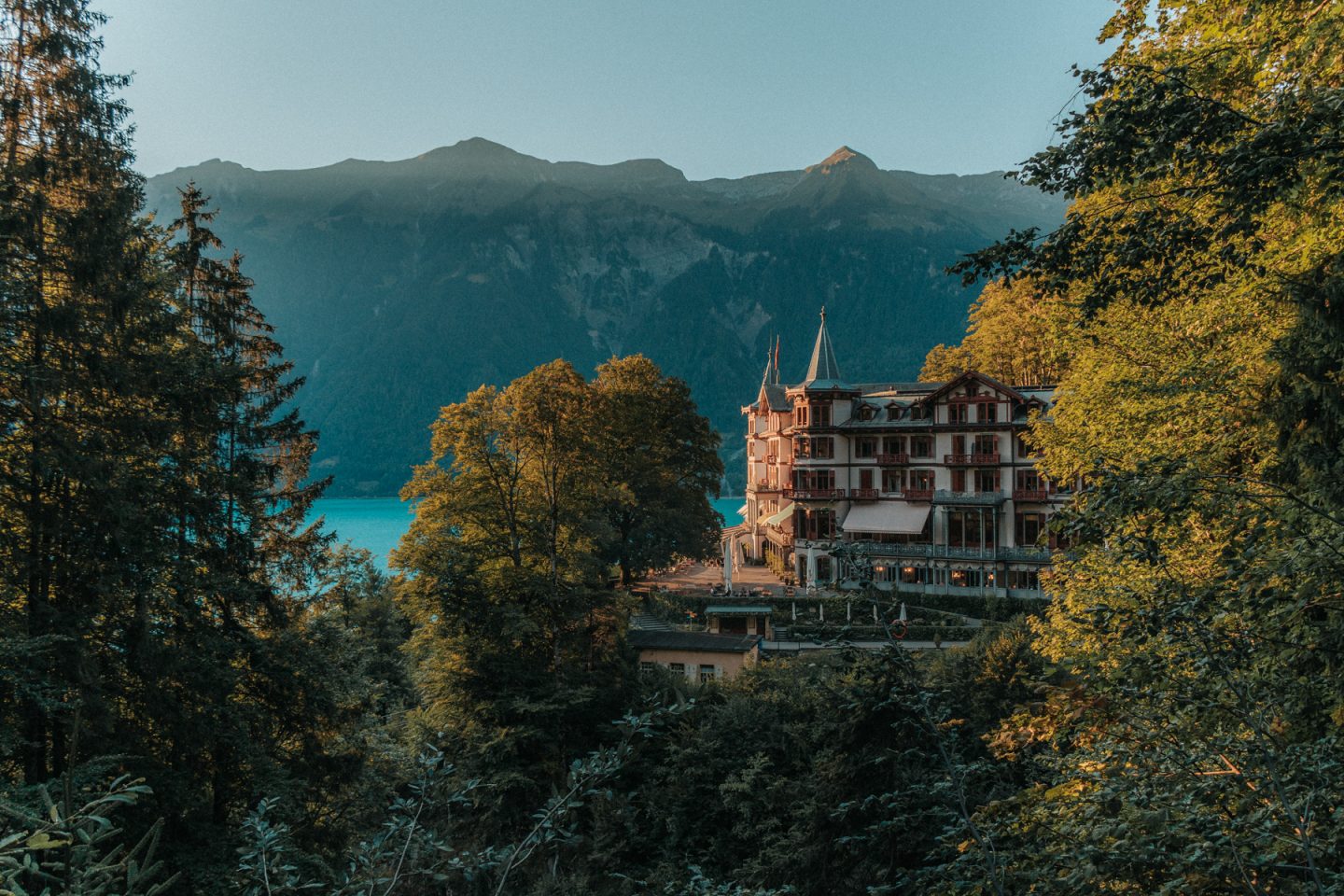 Some say that you can get crazy last-minute deals if you wait to book your accommodation immediately before your trip days, but I have not found that to be the case in Switzerland.
It may just be because of traveling during peak season, but once accommodation is getting booked up, prices rarely go down. Instead, they increase! Your only shot at testing out this method and having it work is to try a service like HotelTonight that collects discounts on lasts-minute hotels.
Good to know: You will likely have to pay a city tax at the end of your hotel visit. The amount can vary depending on the town. As an example, in Interlaken, the tax was 2.50 CHF per person/per night.  
Don't Travel to Switzerland During High Season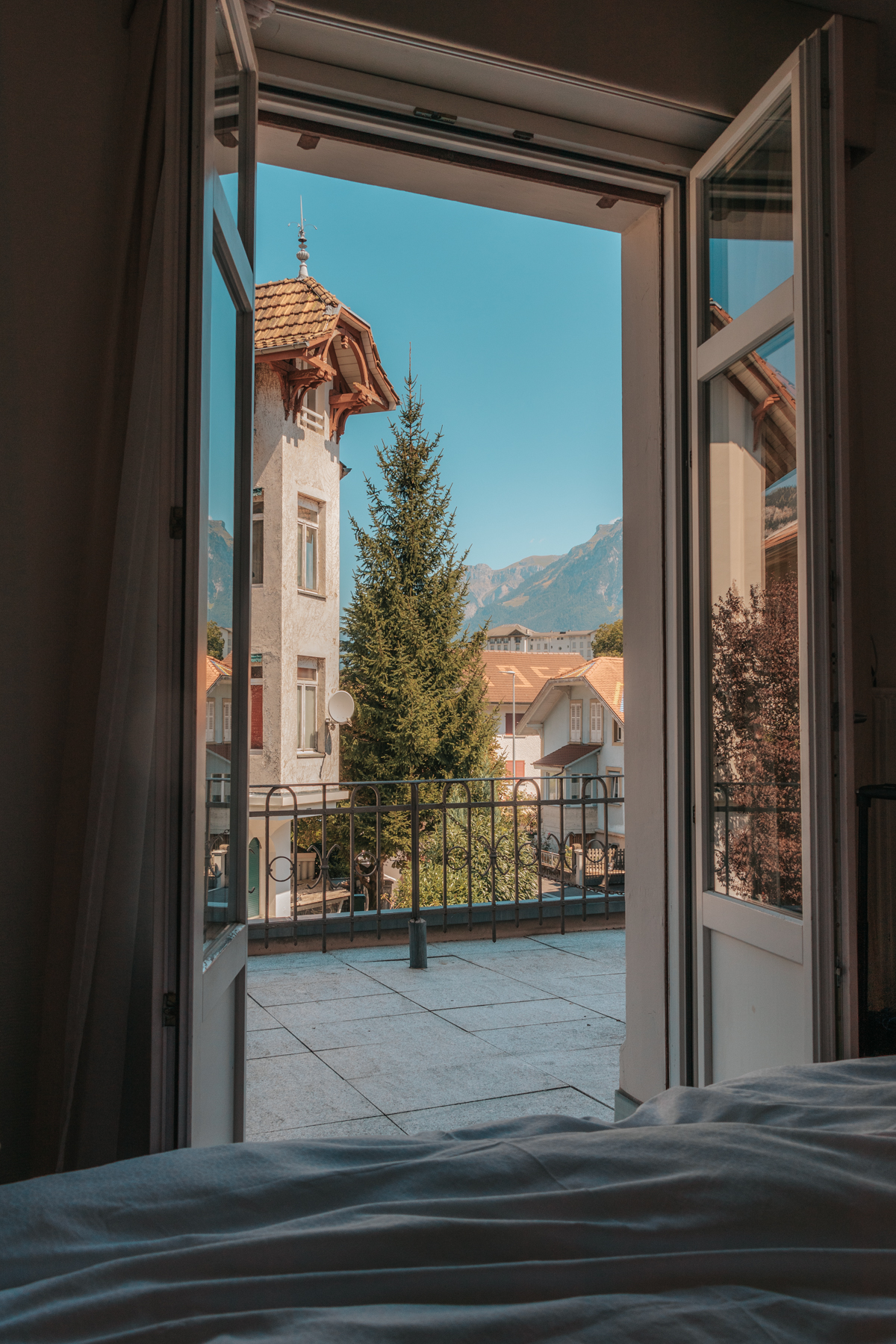 I know everybody says it, but the period in which you are traveling through Switzerland can have a huge effect on accommodation prices.
Switzerland's peak seasons are between June-August and December-February. The most budget-friendly time to visit Switzerland is from March-April and October-November.
Pro Tip: If you are looking for Switzerland accommodation during one of the peak season periods, try to book a hotel that allows you Free Cancellation up to a certain point. Then you can frequently check back to see if any new, more affordable properties are available due to cancellations.
Do Utilize Day Trips to Save Money
Staying for a longer time in one place can often be more cost-saving than switching hotels frequently. Rates per night tend to get better the longer you are staying at a hotel. Lots of Airbnbs also give extended-stay discounts for stays over a week long.
With this travel tip, you should plan your itinerary around day trips instead of moving from place to place. Planning excursions to cities, like a day trip to Lucerne or one day in Zurich, is very easy because of the well-connected public transport network.
And to get to more remote areas like Jungfrau, for example, you can also check out day trip tours. Weigh the cost between traveling with a tour that includes the activity and transportation and DIYing your day trip to find out what's the best deal for you.
Do Get Breakfast Included at Your Hotel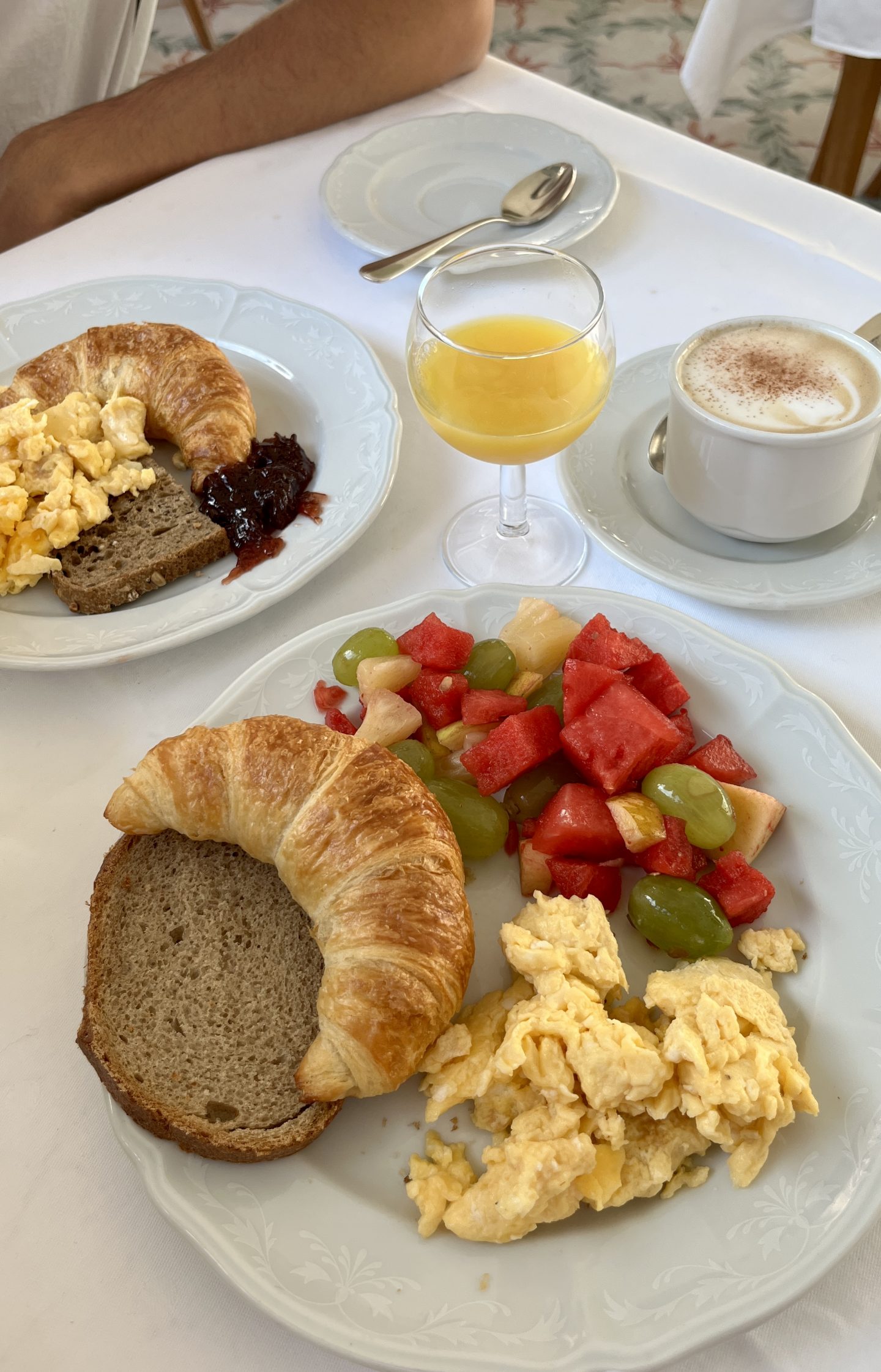 It may seem counterintuitive to spend more booking your accommodation to get breakfast included, but if you do the calculations, you will see that the price difference is usually a savings rather than a cost.
As a personal example, I spent two nights in Interlaken with my boyfriend and paid an extra 20 CHF for the two of us to have breakfast included. Just a cappuccino in Interlaken cost 5 CHF, so for the same price per person we had a full buffet breakfast each day.
Don't Pay for Water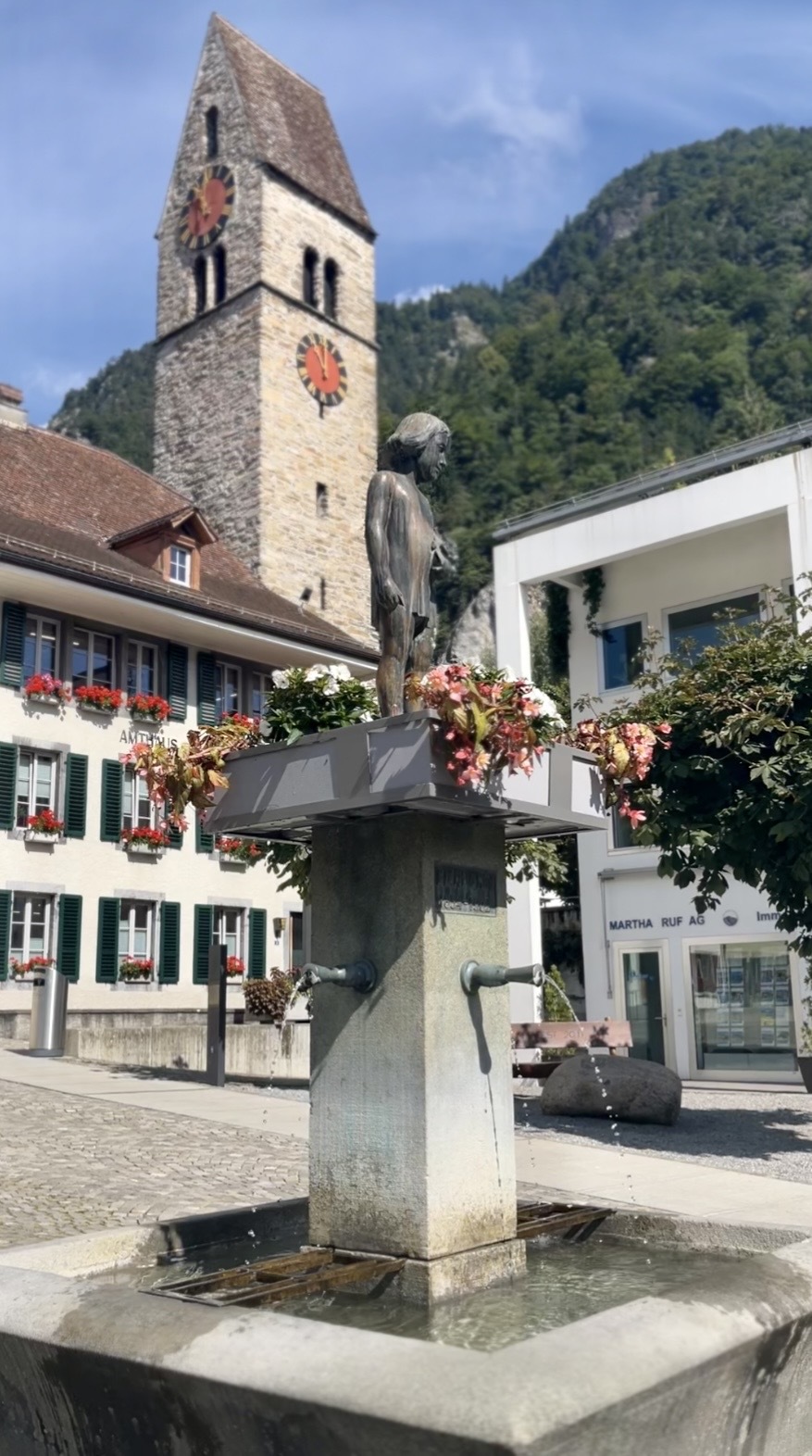 The beauty of the Swiss Alps? The super fresh mountain water! Many cities and rural areas are full of fountains distributing the water so that you can fill up for free!
Don't forget to pack your favorite travel water bottle.
Do Stay at a Hostel or Campground
I know they sound like they are reserved solely for backpackers and road trippers, but there are actually options to make these accommodations adaptable to any budget-conscious traveler's trip style!
Hostels are known to be some of the cheapest accommodation around. But you don't need to opt for the cheapest of the cheap and board with 10 other people. Many also offer private rooms like any other hotel for a higher price, but are still more budget-friendly than standard hotels.
And did you know that even if you're not road tripping through Switzerland with your own motorhome, you could still take advantage of an inexpensive campground?
Tons of campgrounds have their own bungalows! These tiny houses are perfect for cheap stays. Plus, they will likely have a kitchen, which makes cooking and staying on a budget with food even easier!
Don't Road Trip Switzerland Without Knowing These Expenses
Driving in Switzerland is a spectacular way to see the country's incredible landscapes. It also gives you tons of flexibility in your itinerary.
But there are some fixed expenses you should note before hopping on the road. Switzerland's toll system operates with a vignette, a small sticker that allows you access to all the highways in Switzerland. This vignette is valid for the calendar year up to January 31st of the following year, but costs 40 CHF.
Parking is another expense that can get out of control in major cities. Parking in Zurich, in particular, is very expensive (around 5-6 CHF per hour in parking garages).
And it's also important to know the road rules in Switzerland, as fines are very high. Throughout Switzerland, there are speed cameras that you may not notice. Small towns often have very slow speed limits but it's important not to exceed them to avoid having a fine show up in your mail weeks later due to these cameras. For more road rules, check out my guide to Driving in Switzerland.
Do Take Advantage of City Guest Cards
It pays off to do research and planning to truly do Switzerland on a budget. Luckily, Switzerland has a decent number of initiatives to promote tourism that also result in you being able to do more while paying less!
One useful hack you should look out for is city guest cards. You'll have to look up if your specific destination offers an incentive like this, but guest cards are usually offered to travelers staying in accommodation in that city.
For example, the Interlaken guest card is available to anyone staying in accommodation in the town of Interlaken and offers discounts on stores and attractions, but most importantly, allows you to ride the public transportation for free in and around the city!
Lots of other cities do this too: Lucerne, Bern, Geneva, Basel. The Canton of Ticino even has a Ticino ticket that lets you use free public transport to explore the entire region!
Pro Tip: When deciding where to stay during your trip to Switzerland, you should also consider staying outside of major tourist areas and cities, where you'll likely find more budget-friendly rates. I recommend during your accommodation search weighing the costs between savings on transportation and activities with a city card (if your destination has one) and staying in more remote areas.
Do Consider Buying Travel Passes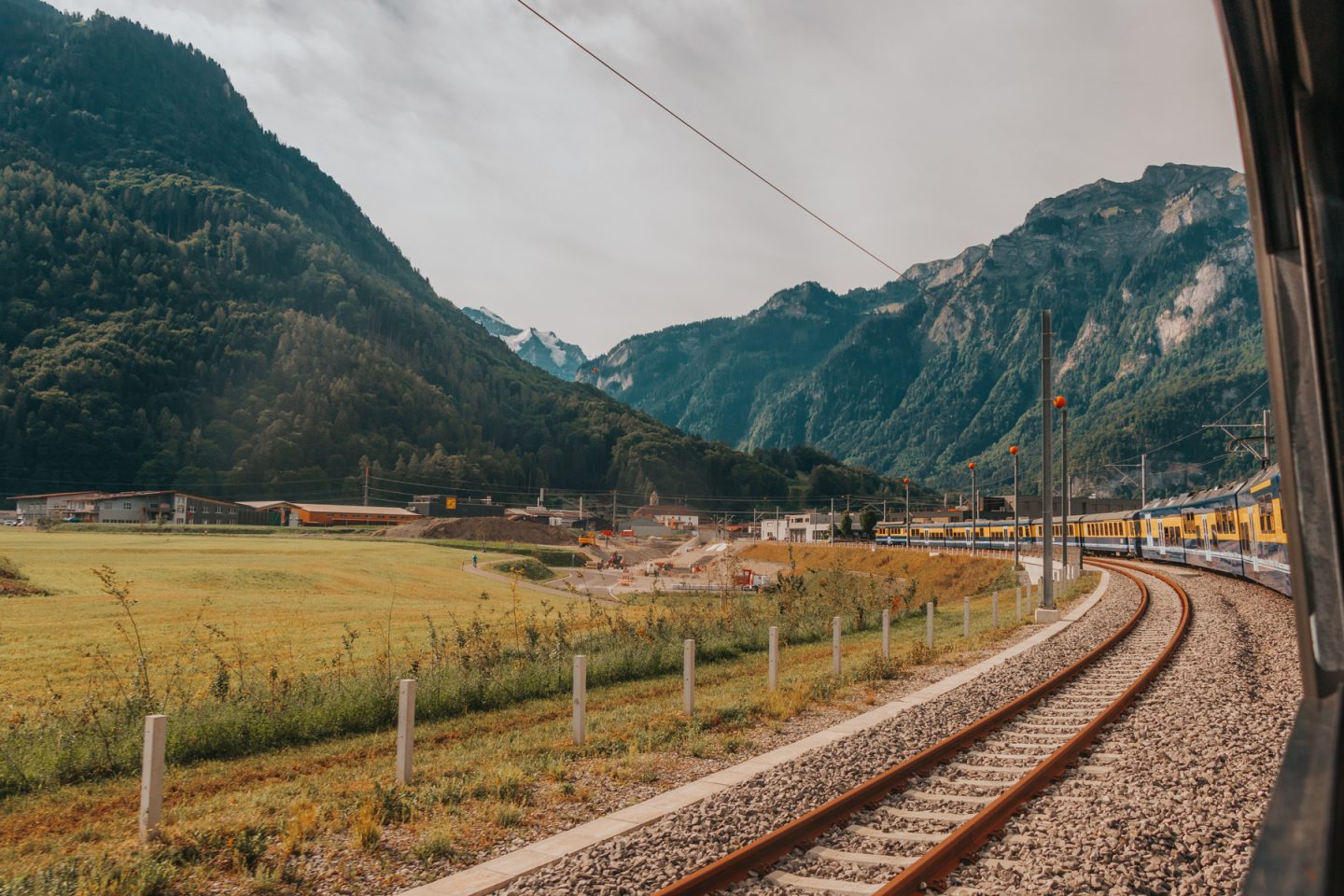 If you are planning to get around Switzerland on a budget using public transportation, you should weigh the cost of buying one of the many Swiss travel passes against paying for tickets individually to every destination on your itinerary.
The Swiss travel passes are expensive, so it is best to plan out your itinerary in as much detail as you can to understand if the price tag of the travel pass will truly save you money. Some of the travel passes offered include the Swiss Travel Pass, which comes in packages of 3, 4, 6, 8, and 15 days of unlimited travel on the public transportation network, and the Swiss Half Fare Card, which gives you unlimited 50% discounts on public transportation tickets for a year.
Pro Tip: On the Swiss Travel Pass website, use the Find The Right Pass section to start getting an idea if the pass makes sense for your itinerary and budget.
Don't Be Too Spontaneous
Being spontaneous on vacation can lead to some unexpected amazing memories! Or, it can end up being a costly mistake.
Budget-breaker storytime: My boyfriend and I hiked from Iseltwald to Giessbach waterfalls, about an hour and a half. Well, after a strenuous, long uphill climb to these falls, we figured let's take the bus back. We had no internet and found out the last bus passed hours ago. It was now 8 pm, the sun was due to set in 45 minutes, and our accommodation was an almost 2-hour walk and then a 15-minute bus ride away. In short, we ended up having to walk to the next town over with a train station (another hour and a half journey) and spend 20 CHF to take a train back to Interlaken.
Moral of the story? Have a plan! You don't have to have every detail organized but, at least before you act on spontaneity, take a minute to consider what factors could have a significant impact on your budget and if you are okay with that.
Do Have a Phone Plan
We found ourselves in the previously told sticky situation mostly because we had no roaming in Switzerland on our phones, meaning we could only access the Internet via WiFi. Switzerland is not included in EU roaming, meaning using data is extremely costly.
You could either try to buy a local SIM card, rely on WiFi like us, or pay the international rate through your domestic phone plan. Buying a local SIM card is typically the perfect balance between cheap and convenient, whereas WiFi is only cheap, and paying for your international plan is only convenient.
Pro Tip: Download Offline Maps using Google Maps so that if worse comes to worst, you have a map on hand to orient yourself and get around. Also, be sure to pack a portable charger with you, especially if you plan on spending long days out away from your accommodation, like hiking.
Don't Miss Out on Student Discounts
Youth and student discounts on travel in Switzerland can help you save on transportation and activities!
For example, young travelers from 16-24 can get a discount on the Swiss Travel Pass.
These discounts are usually found in the "Reduced" section of ticket charts. Not every activity or transport has them, but it is always worth checking ahead of time to see if you can take advantage of them and how (if you need to present a student ID, for example.)
Do Exchange Currency (But don't do it at local kiosks!)
Most places in Switzerland accept debit and credit cards. However, one of the reasons you might prefer to pay in cash is because some restaurants and shops may use a conversion rate that is highly unfavorable.
But if you are going to exchange currency, you will almost always find the best rates at banks and post offices. You will find less favorable exchange rates at kiosks located in your destination (it literally just looks like a tourist trap) or at airports.
Check out more budget travel tips relating to using ATMs abroad and exchanging currency while traveling.
Don't Let The Language Fool You
Surprisingly, even in places known for tourism, you will not find that many things are translated from German – menus, signs, etc. This can make it difficult to understand what you're paying for and if it's worth the spend.
Unfortunately, there's not much you can do about this other than hoping you can get a hold of someone who speaks English to help you out or have a translation app on hand.
Do Have Fun with Free Activities!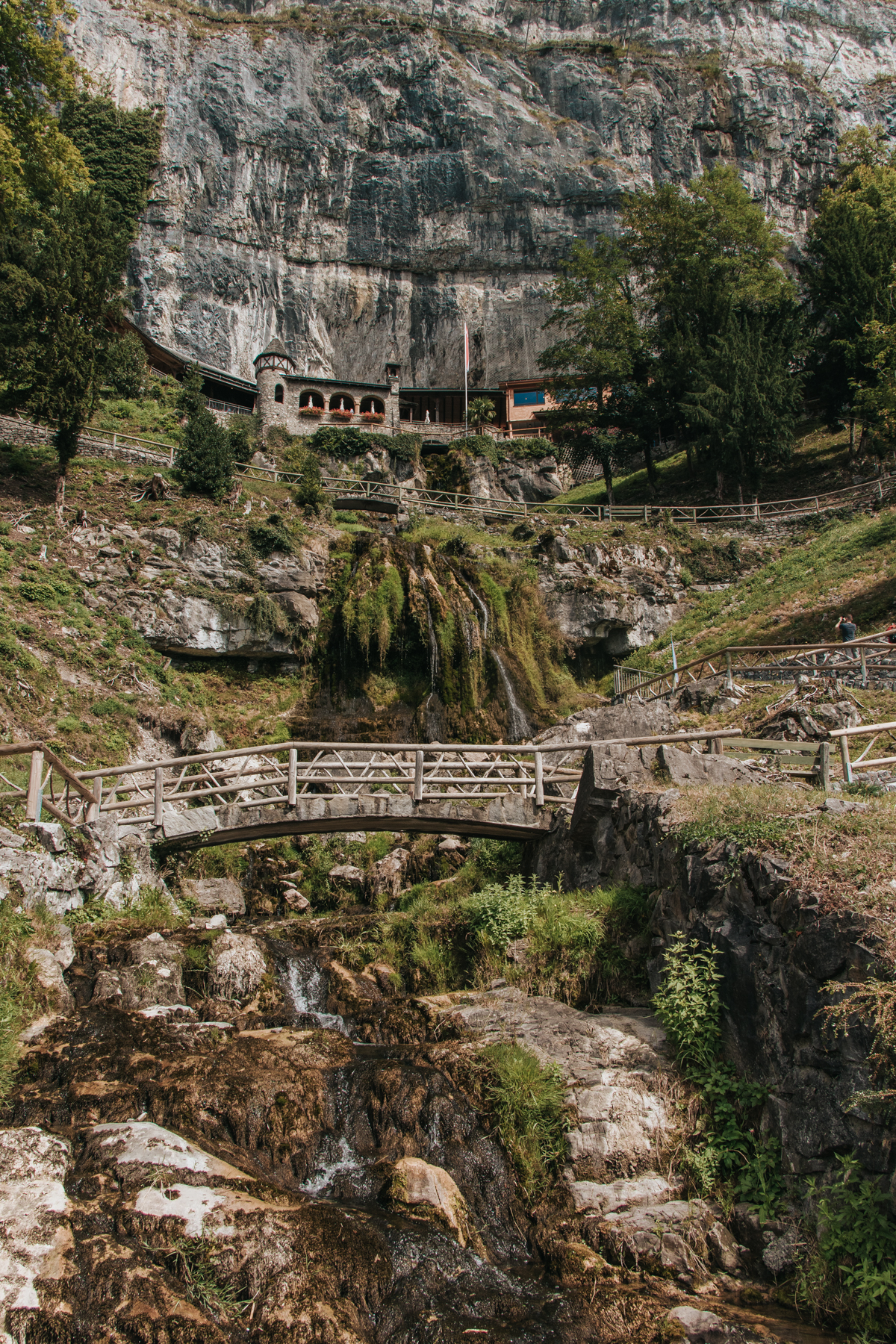 Unfortunately, lots of activities in Switzerland are expensive, both in and out of cities. But if you do some research before your trip, you'll find that there's also a decent number of free things to do to help curb costs and fill up your itinerary!
---
Switzerland Travel Budget Resources
We all know by now that planning a trip to Switzerland on a budget is no easy feat. It's probably one of the hardest destinations in Europe. Here is a list of resources to help you stretch your dollar and understand what a realistic Switzerland trip budget looks like:
BudgetYourTrip – This site gives you the average prices relating to different travel expenses in your selected destination. You can use it as a benchmark to see if you are getting a good deal on accommodation, food, and transportation.
My Road Trip Budget Planner (& many other resources in The Travel Library!)
SBB Offers – Current deals from the main train company in Switzerland.
Unfortunately, visiting Switzerland will never be "cheap" but the travel tips in this guide for doing Switzerland on a budget will at least help ease the expenses.
Let me know in a comment – what does your dream Switzerland itinerary look like?
Save these tips to Pinterest for later reference!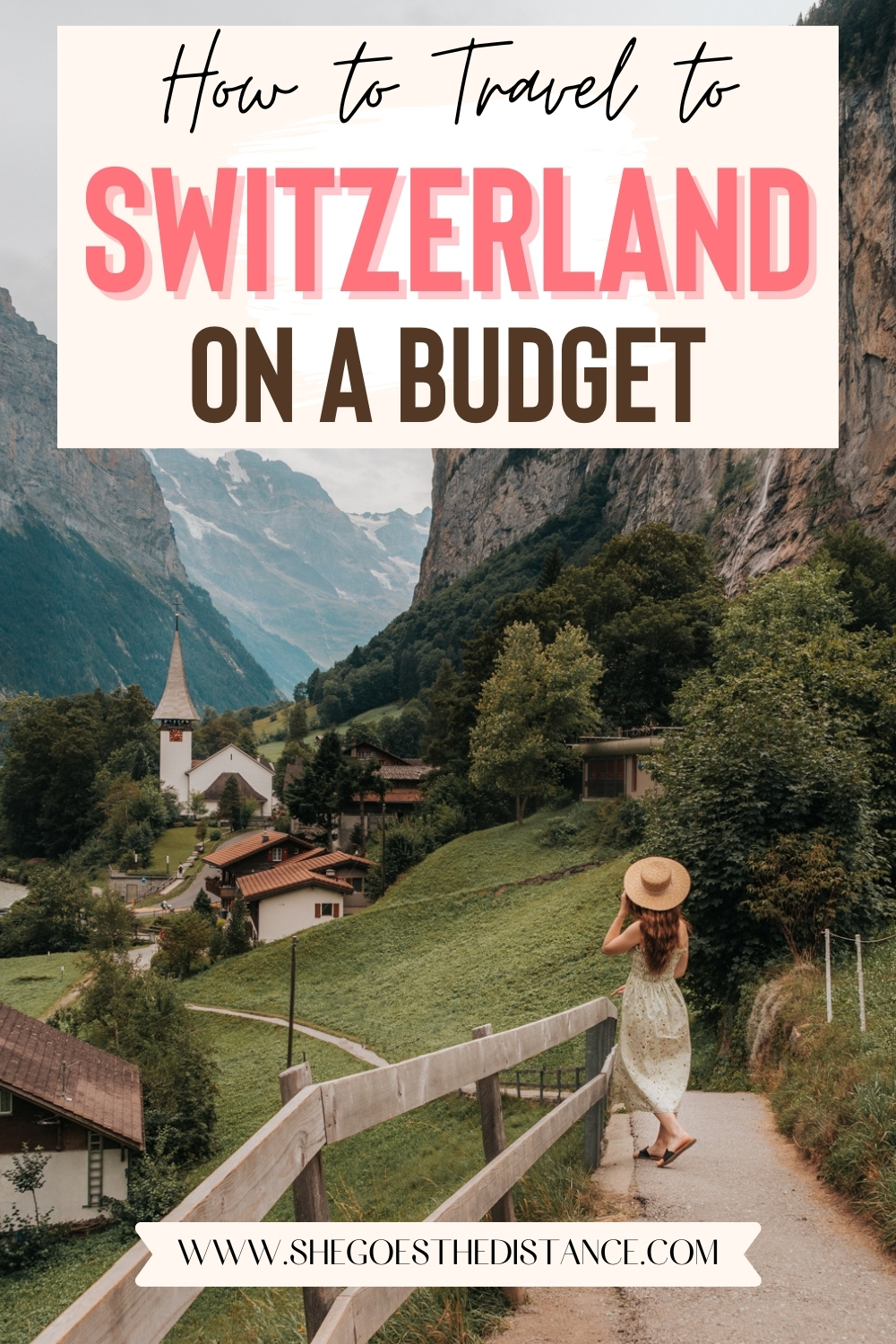 XOXO
Michela