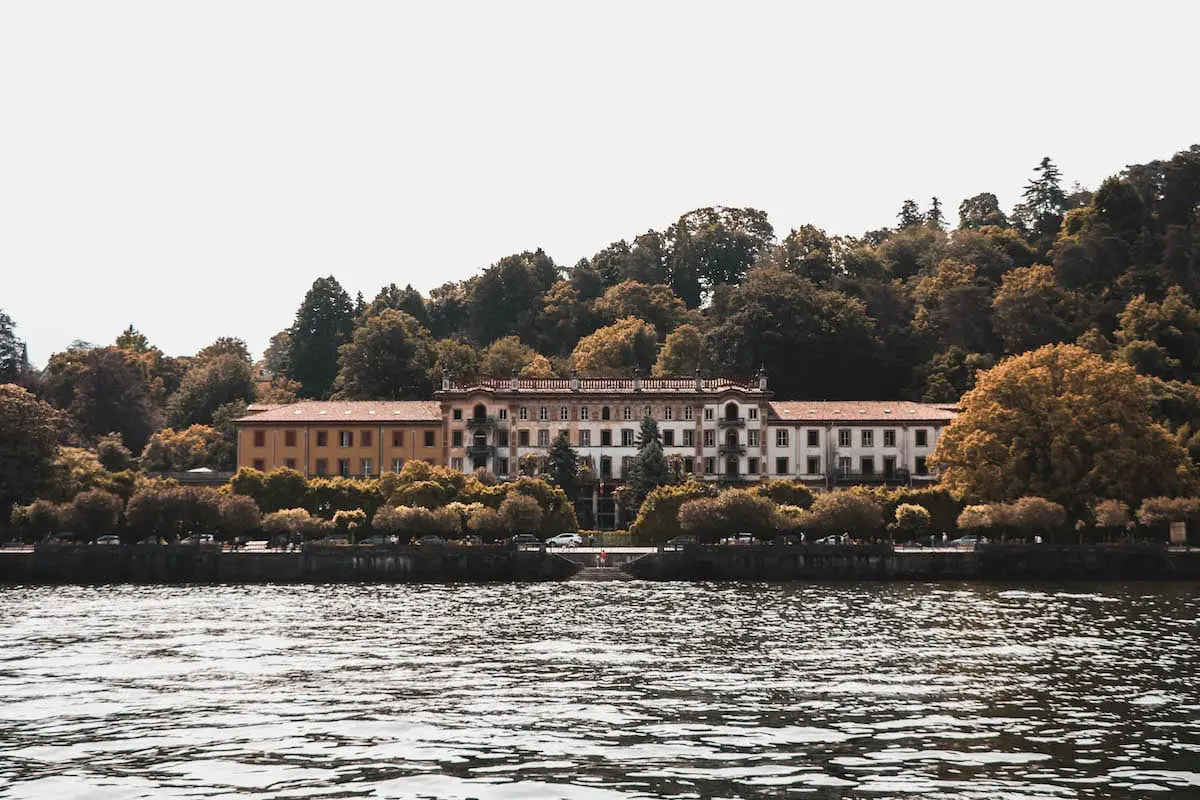 Last Updated on October 1, 2022
The most luxurious spot of Italy's lake district is also the most popular. So, is it possible to visit Lake Como on a budget? With the right tips and smart sacrifices, you can experience all the best Lake Como has to offer without spending like George Clooney when he visits his Italian vacation villa.
Lake Como is in northern Italy and an easy day trip from Milan. It's possible to visit two of Lake Como's most beautiful cities, Varenna and Bellagio, in one day, which helps control your budget and make room for other stops on your northern Italy itinerary.
But if you want to stay a little longer or a see a little more, you'll have to dig a bit deeper in your pocket – and nobody wants that! So, to keep costs at bay but the Italian luxury experience coming, these are the best tips for visiting Lake Como on a budget.
Some of these links are affiliate links. This means if you make a purchase through that link, I receive a small commission at no extra cost to you. Read my full disclosure!
Average Prices of Lake Como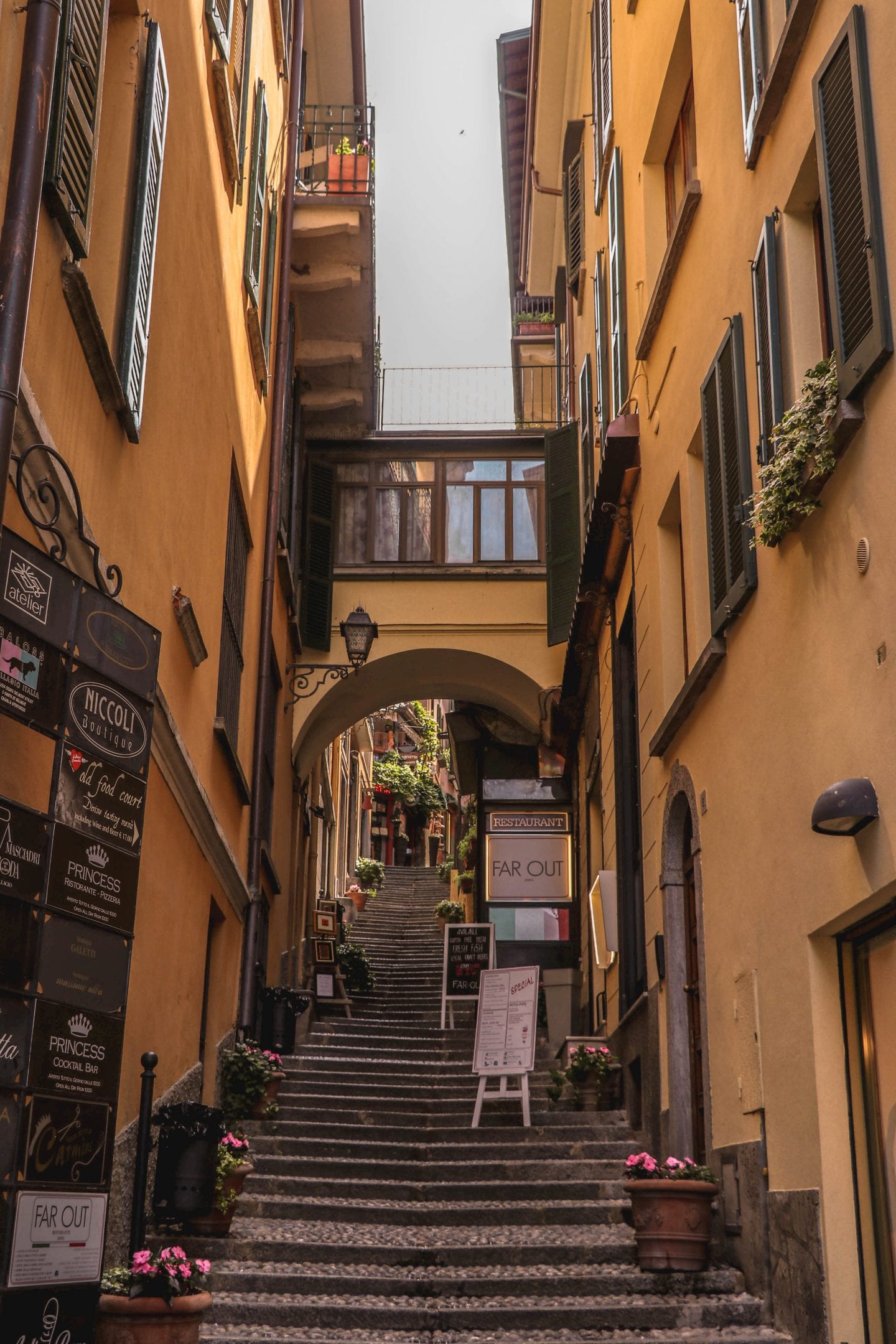 To understand just how much this popular Italian destination costs, I'm breaking down some prices that are average in the area for main travel categories (based on one person.) Here's the lowdown:
Breakfast meal: 5 Euros
Lunch meal: 15 Euros
Dinner meal: 20-25 Euros
Accommodation per night: $150 for Mid-Range Hotel
1 Round Trip Ferry Ticket: 5 Euros
Parking Per Hour: 2 Euros
Private Water Taxi Ride: Min. 40 Euros
Even just a day at Lake Como could greatly affect an Italy trip budget. The prices may not seem all that expensive but are in comparison to other parts of Italy. Plus, they start to add up. That's why if Lake Como is on your budget trip bucket list, these tips are to help you save money!
Lake Como On A Budget Tips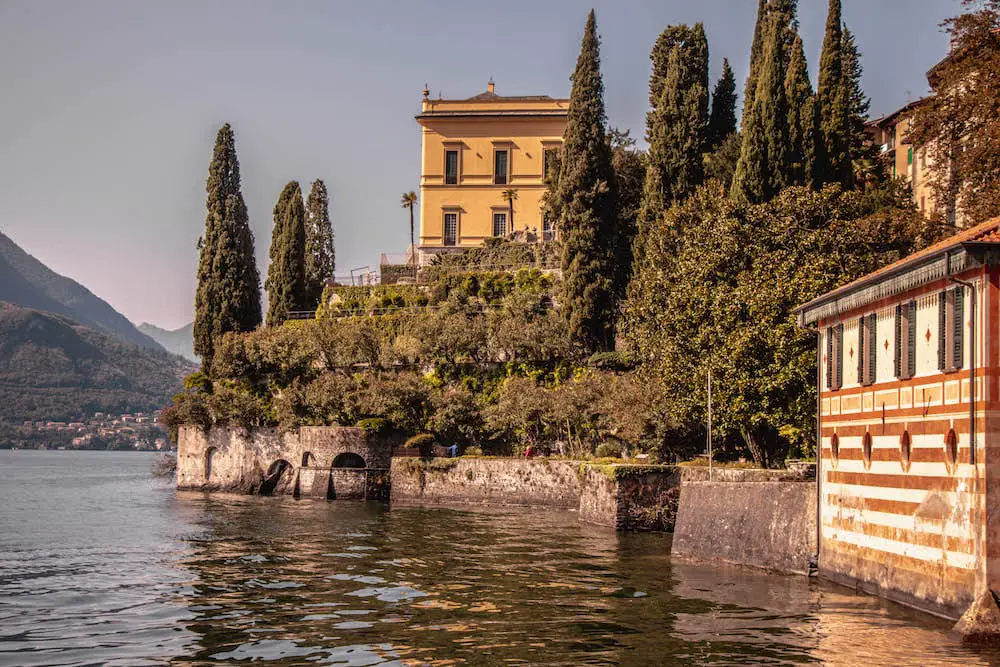 ---
Make It A Day Trip
The easiest way to do Lake Como on a budget is by making it just a stop on your itinerary rather than a full stay. Lake Como is a convenient day trip from Milan or Bergamo, Lombardy's two biggest cities, and can even be a manageable day trip coming from Switzerland since it's so far north in Italy.
You can reach Lake Como by car or train and then take the ferry around to different towns on the Lake.
Lake Como accommodation can be expensive, especially in well-known areas like Bellagio, so it's cheapest to spend a day or afternoon at one town.
If you've always dreamed of visiting Lake Como, then maybe a day won't be enough time to see entire lake, but I have some other budget tips for accommodation up my sleeve!
---
Stay In A Lesser Known or Bigger Town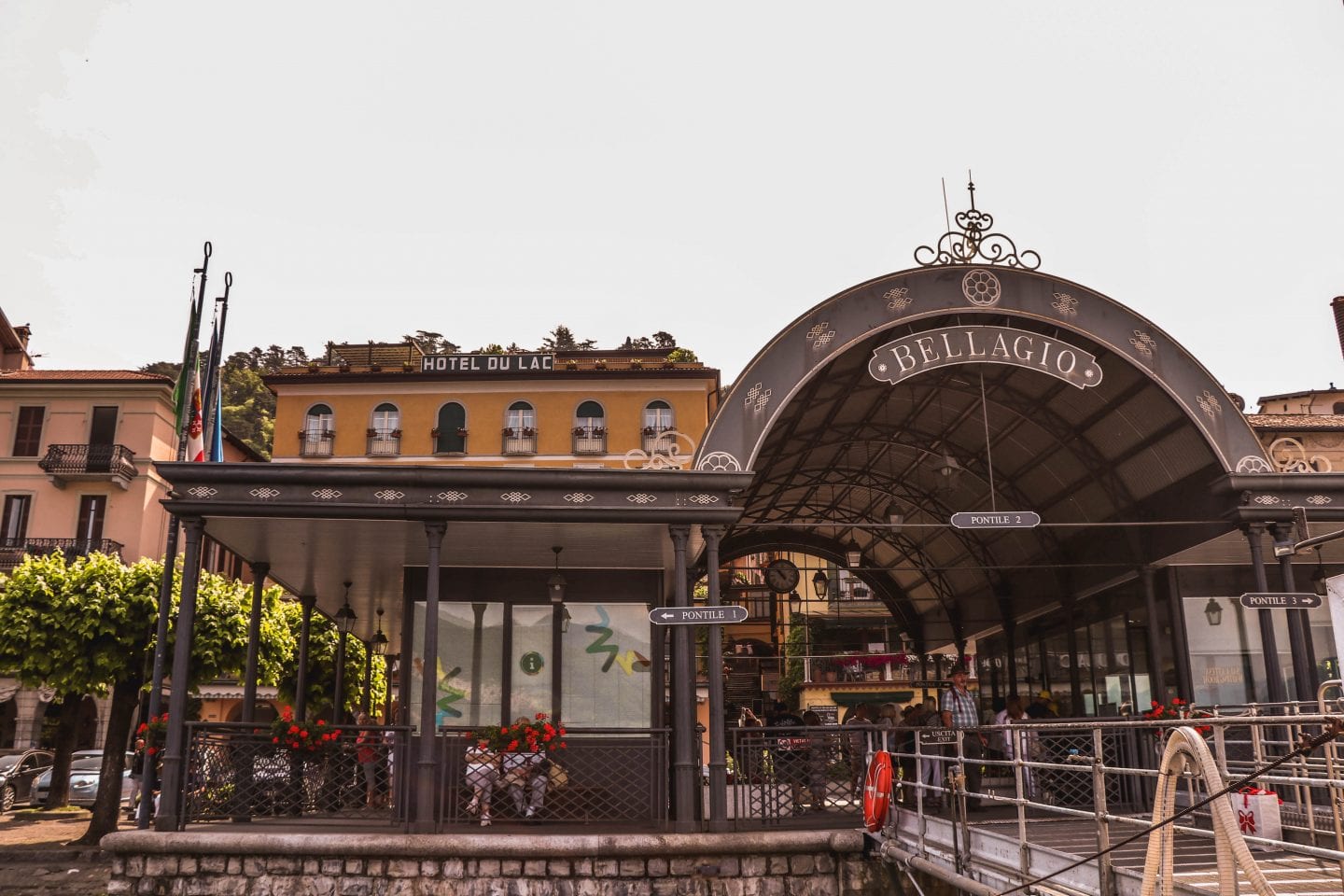 Towns like Varenna and Bellagio are the tourist spots of Lake Como. They are some of the prettiest towns the lake has to offer, so I don't recommend skipping a visit!
However, I do advise you stay outside of these towns for accommodation as the price per day is much higher than towns that are lesser known.
The city of Como and Lecco are two larger towns on the lake and have a better range of accommodation offerings than small villages. They will also have more parking options, be well connected by ferry and train, and have more to do within the city.
If you've always wanted to have a taste of staying in a quaint village, opt for lesser-known Nesso or Menaggio, towns with charm but minus the tourists.
---
Stay in Luxury Hotels on a Budget with Hotel Tonight
If none of those budget accommodations live up to your Lake Como dreams, then try your hand at staying a luxury resort for cheap.
With the site Hotel Tonight, you can get steep discounts on hotels – even some of the most luxurious.
There is often a deal every day for a luxury hotel that you "unlock" for a super cheap price – the catch is, you have about 20 minutes to book it.
Booking last minute is actually one of the best ways to get these deals with Hotel Tonight, as well as being super flexible with your dates. This might not be the ideal option for everyone (aka me who likes to thoroughly plan everything in advance,) but it could be great for a spontaneous adventure and a luxury experience for a budget-friendly price.
---
Avoid Eating in Some Main Squares or Restaurants with Views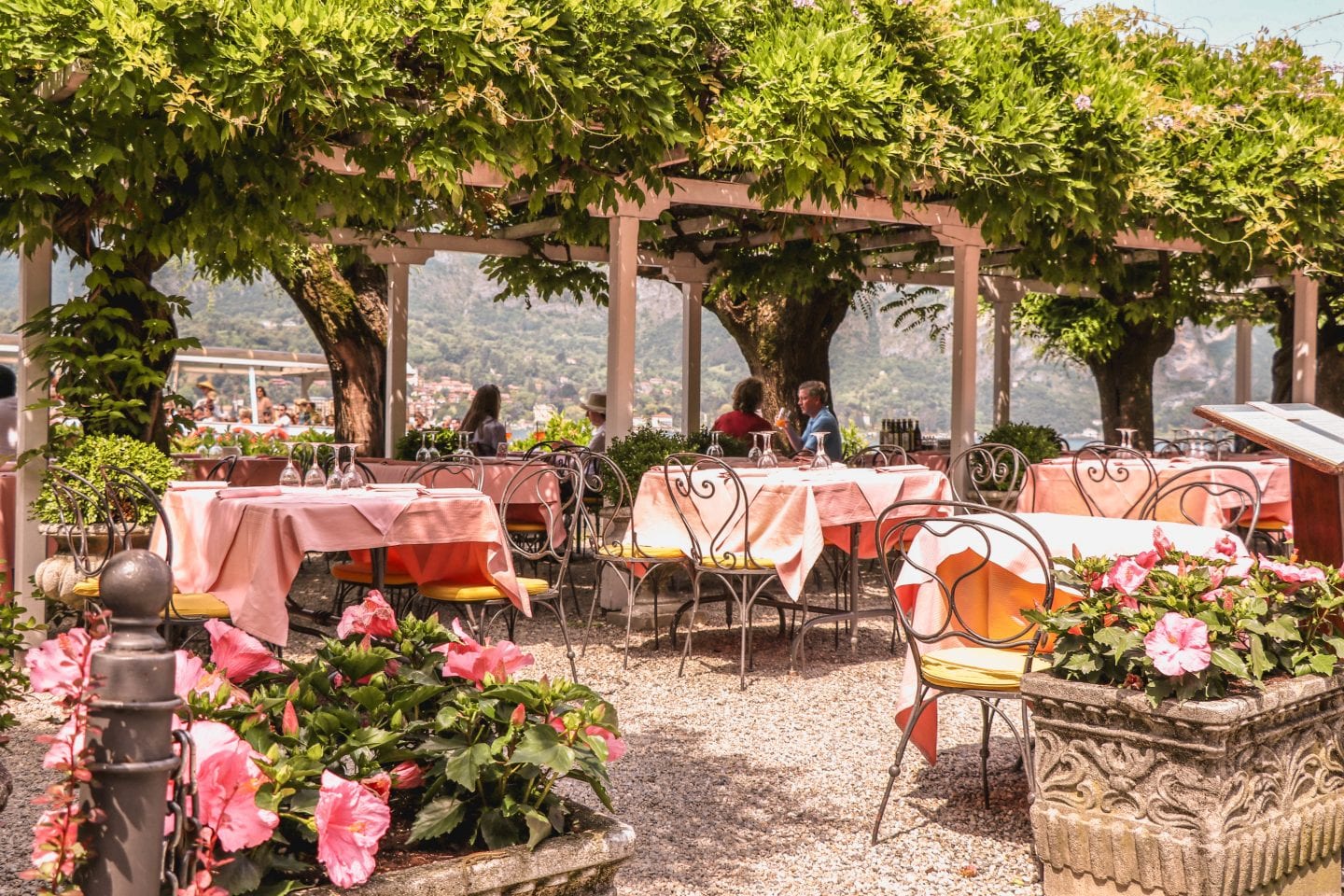 This tip may be my least favorite because I am a sucker for lunch with a view. However, I warn you about these restaurants, not just for their usual outrageously inflated prices, but because the quality of the food typically isn't that great.
Of course, there are many amazing restaurants in Italy and many of them happen to be restaurants in popular main squares or that have a fantastic view. Their food and atmosphere justifies the price.
But I'm talking about the restaurants that are specifically designed to target tourists who don't know any better. Some red flags of these budget-busting places are:
A waiter standing outside trying to "salesperson" how great the restaurant is and talk you into eating.
A huge menu with lots of different dishes that seem really random – they're trying to appeal to everyone instead of just doing a few dishes right.
I don't mind paying for a view and a good meal if it's actually worth it, but if I'm paying for a view and a bad meal – then that kind of ruins the experience.
Do your research beforehand on restaurants in the area. Those that are specialized in the typical cuisine or are set away from tourist-trap areas are the authentic restaurants you'll want to eat in.
The great thing is there are lots of other options for taking in the views of Lake Como so you don't have to sacrifice a good meal!
---
Go To Free Locations to Take in The Views Instead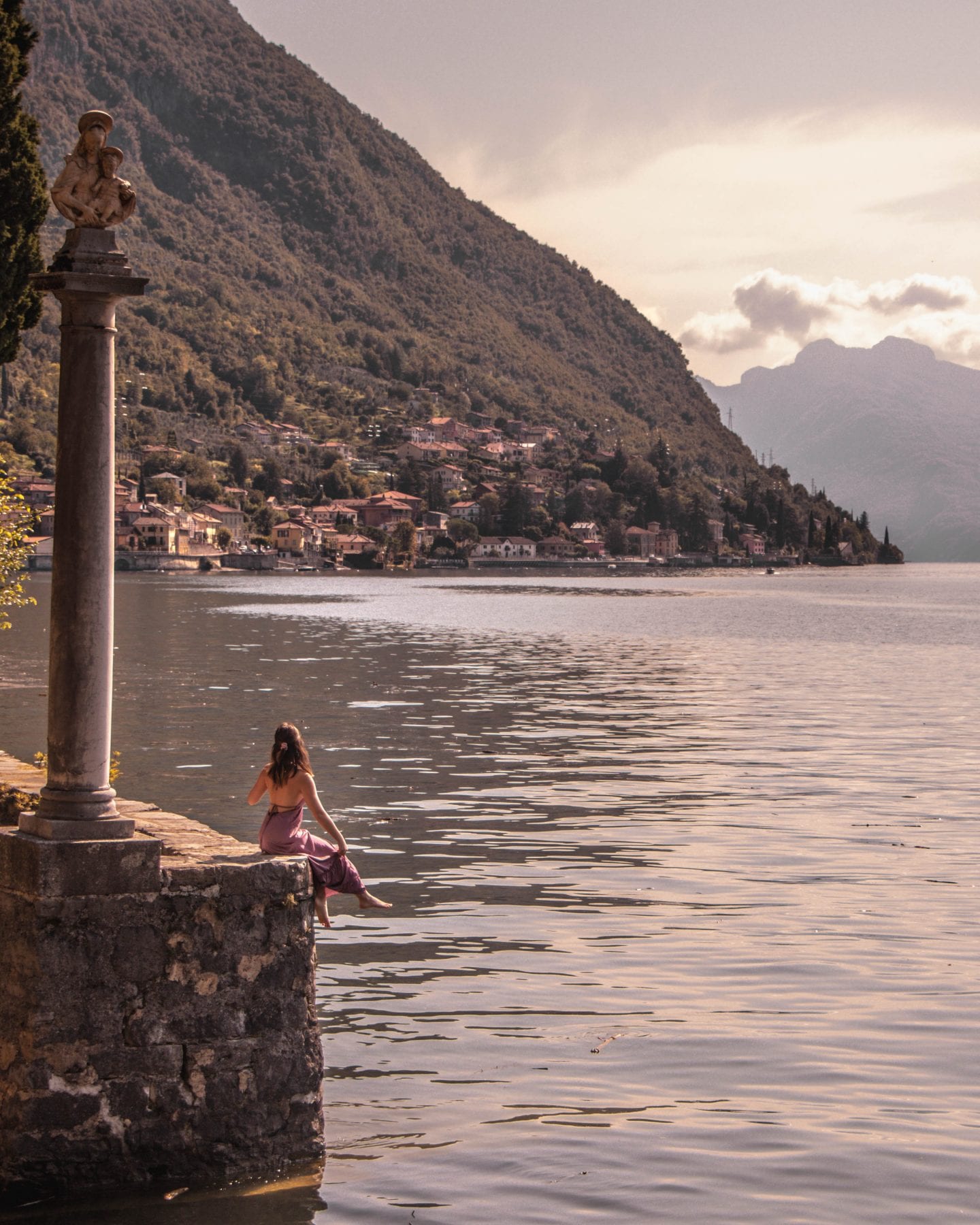 Everyone wants to visit Villa del Balbianello or Villa Carlotta and I'm not saying you shouldn't! But there are so many experiences that you don't have to pay for that can be enjoyed on Lake Como.
The same goes for catching views. Eating an authentic Italian meal overlooking Lake Como is an amazing experience, but there are so many breathtaking views that are absolutely free.
In Bellagio, you can visit the Parco Martiri Della Libertà, a huge botanical garden a few steps from the town center. From here, there are stunning vantage points of the mountains and you're surrounded by beautiful gardens.
You can also stroll the vast boardwalk along the lake and sit on one of the benches to take in the panoramic vista from Bellagio's unique location at the tip of a peninsula.
In Varenna, there are secret steps next to Villa Monastero that lead to a grand overlook of Lake Como and some of those richly colored villas in hues of red, orange, and yellow.
These free ways to see beautiful views of Lake Como are perfect additions to your itinerary to slow down and take in the scenery – without breaking the bank.
---
Use the Ferry to Get Around Instead of Private Water Taxi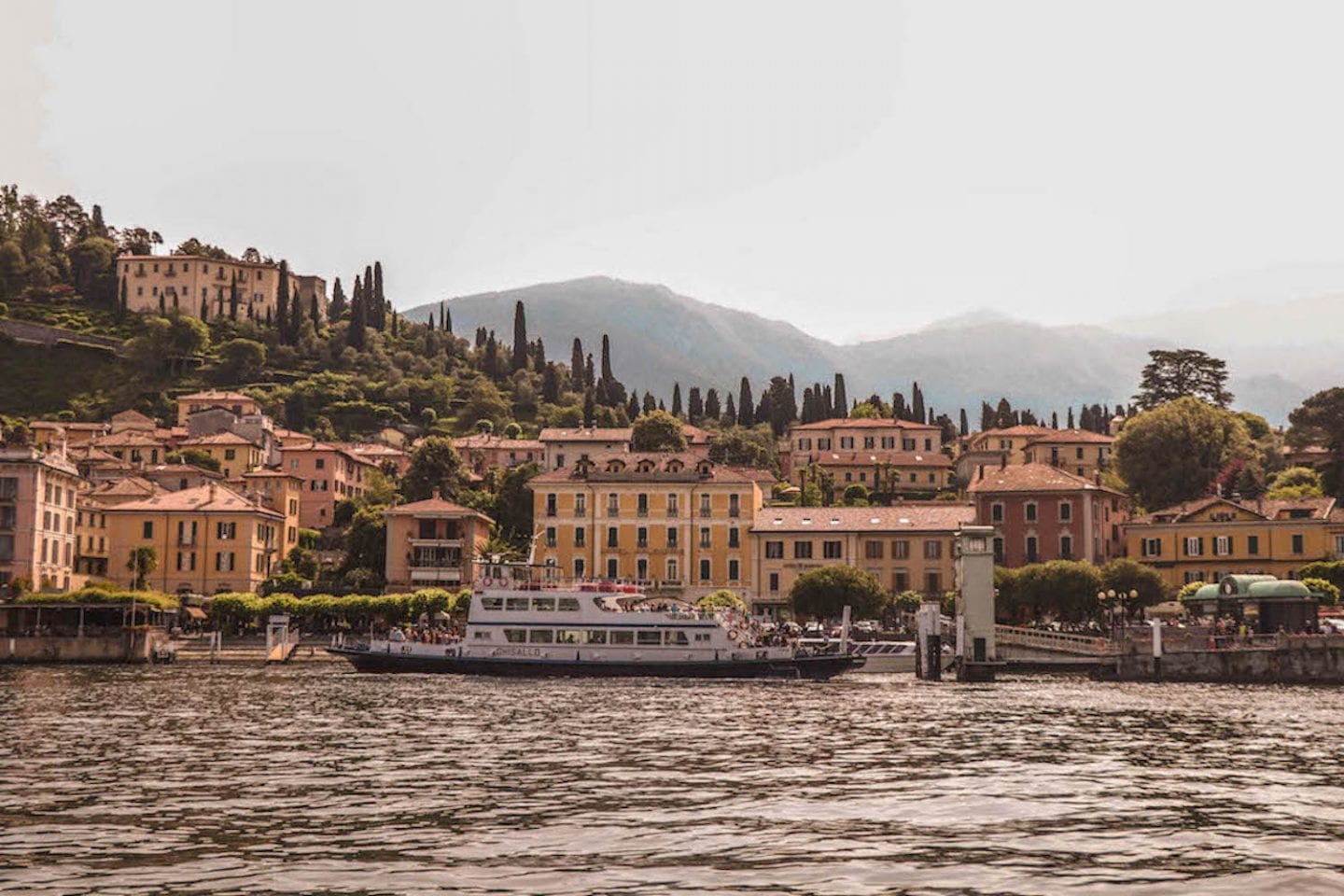 Everyone has seen the Instagram photos of wooden boats with leather seats promenading their way past Lake Como villas. That now happens to be the vision that everyone has for a trip to Lake Como.
But that vision quickly evaporates when they discover the price of renting one of those private taxis. Private water taxi tours can start from 200 euros.
So, visiting Lake Como on a budget is best done by ferry. Round trip tickets are usually less than 5 euros if you are not traveling with a car.
You typically can't buy tickets ahead of time, so plan to arrive at the dock and visit the ticket window at least 15-20 minutes before departure!
Here are ferry timetables for the month of May to provide you an idea of how to organize your day around transportation. For other times of the year, the timetable will be updated here for you to check!
---
Travel in the Off-Season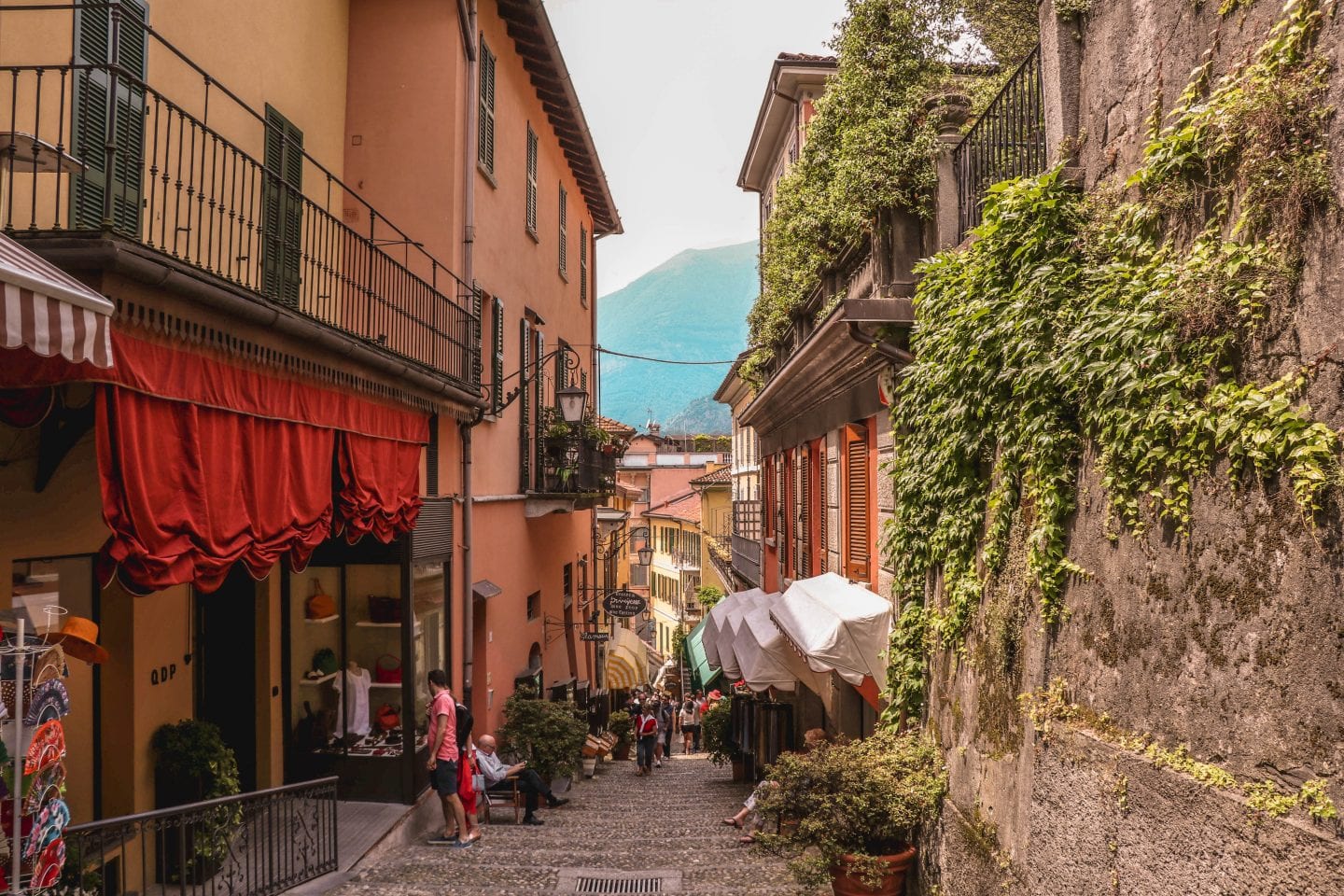 Many places in Europe that rely on tourism adjust their prices based on the "tourist season." For most countries, and especially for Italy, these are the months of July and August. It can sometimes include June, but you can typically still find some deals at the beginning of the summer.
Restaurants, entrances to attractions, and flights will greatly fluctuate in price between tourist season and the off season.
The best time to visit Lake Como on a budget is May or September, when the weather is not too hot and the small towns are not yet packed with tourists.
---
Reserve Accommodation & Transportation As Early As Possible
Going off the note of Lake Como's expensive tourist season, the next best thing you can do to visit Lake Como is to reserve everything as early as you possibly can.
Reserve flights, accommodation, rental cars, train tickets, and anything else you can think of well in advance of arriving for the best deals.
Obviously plans do change, so it would be smart to consider adding travel insurance to your trip in case something happens. It may add to your budget at the moment, but your investment would really be out the window if you had to cancel your trip and couldn't receive refunds from your reservations.
---
Extra Tips For Visiting Lake Como On A Budget
To wrap up this guide, I wanted to share two other posts for reference when budget traveling!
These posts include some general budget travel tips that are helpful to keep in mind when planning your trip to Lake Como.
Share with me your plans to visit Lake Como and any questions you have in the comments!
Don't forget to save these tips to Pinterest!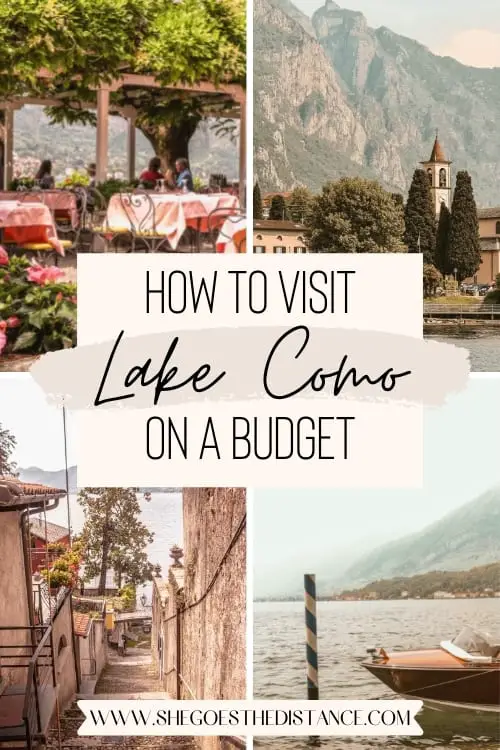 That Italian luxury lifestyle is now in reach with this guide to Lake Como on a budget! Go live la dolce vita without breaking the bank!
XOXO
Michela