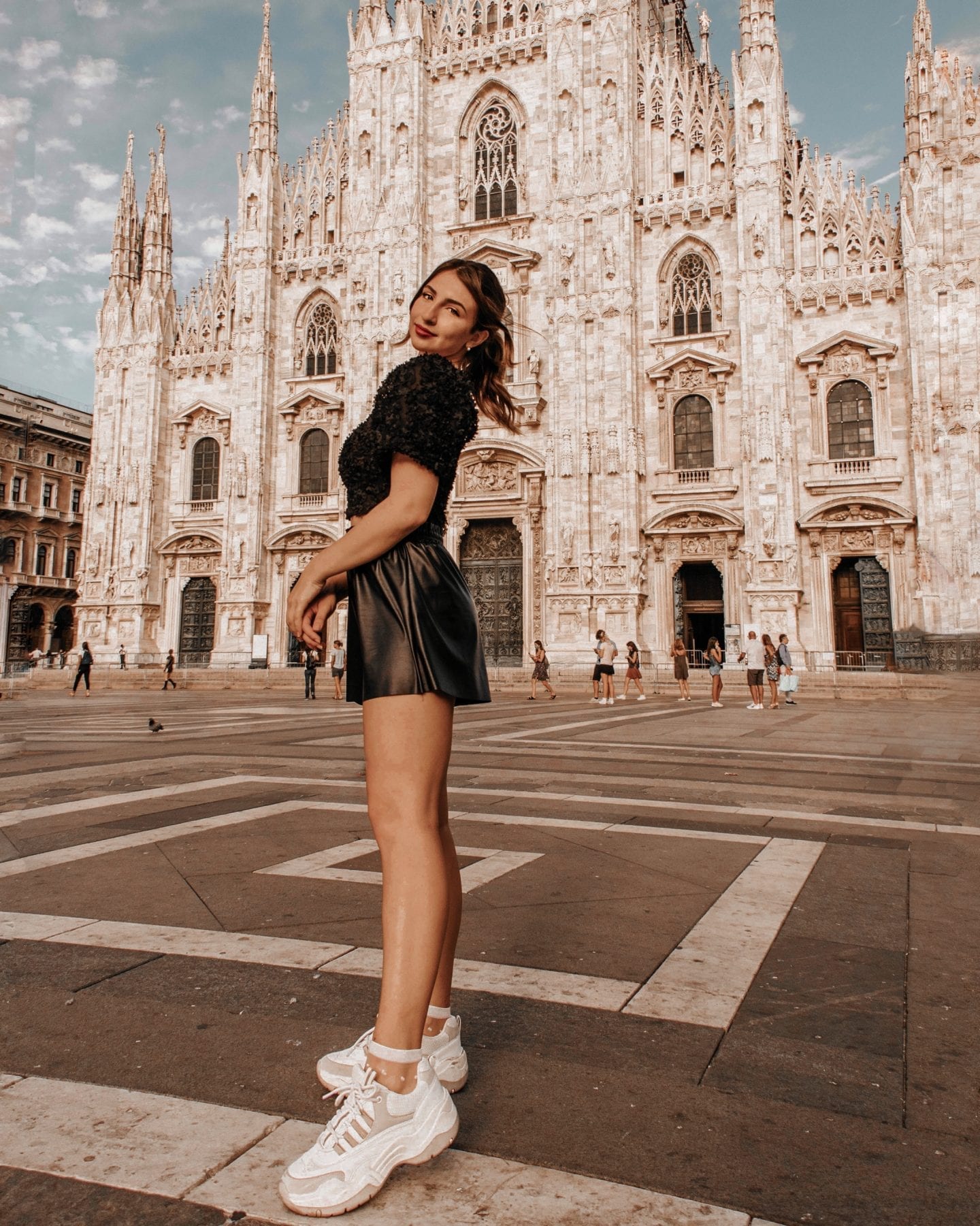 Last Updated on February 23, 2022
Milan has all the ingredients for a perfect European city break: historic charm, luxurious style, and awe-inspiring architecture – with just a pinch of modern flair. While it has so much to offer, seeing the best of the city can be done in just 24 hours. Make the most of your Italian vacanza and waste no time in any spot – I promise you'll see Milan in one day without feeling like you've missed a thing.
For an all-around guide about planning your trip to Italy, from transportation to accommodation to best times to visit, check out my Ultimate Guide to Planning a Trip to Italy.
Andiamo!
---
Why A One-Day Itinerary?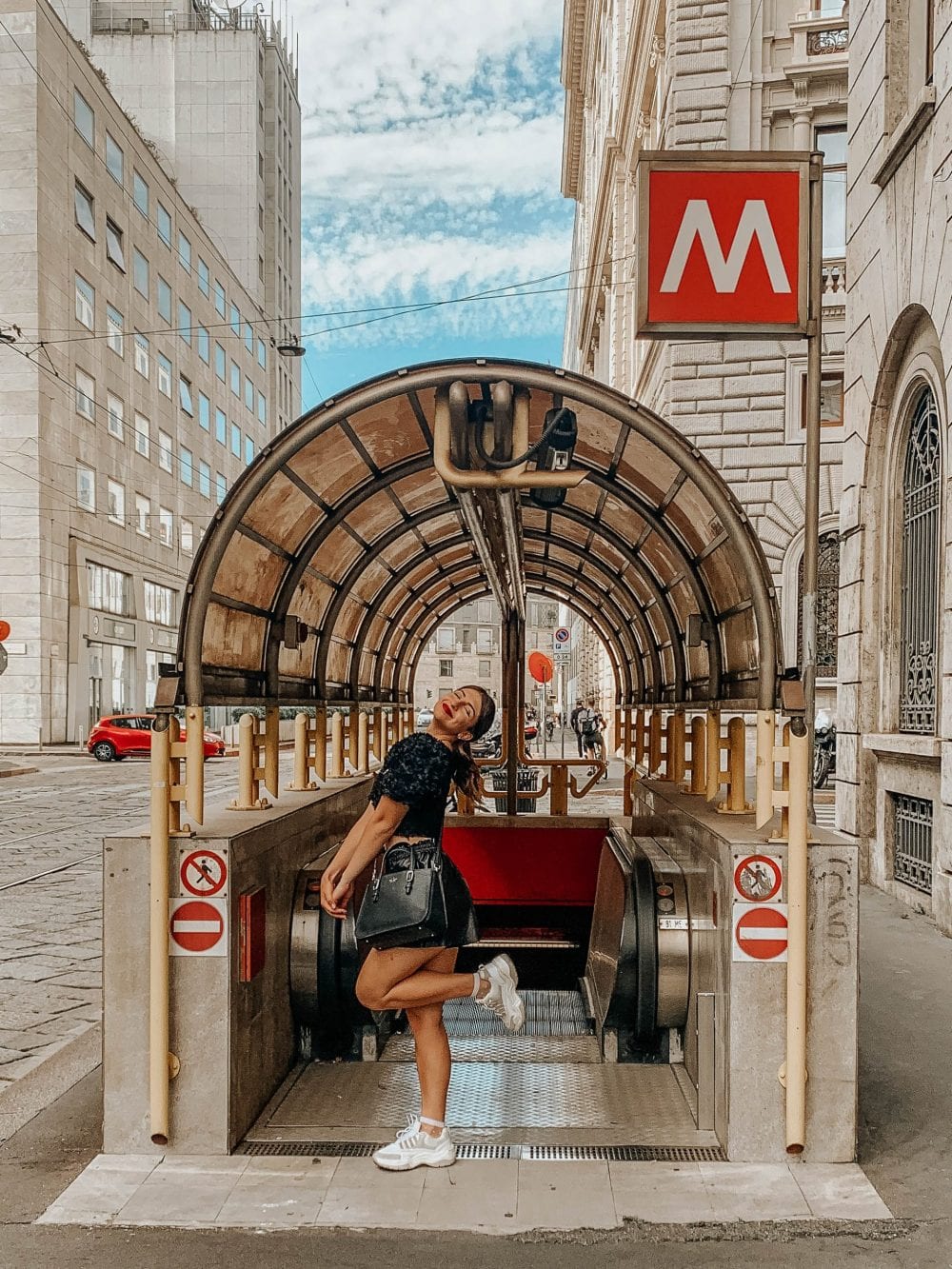 You may be wondering why I'm not telling you to spend a week in one of Italy's and even Europe's most famous cities. Milan is beautiful and illustrious, but if you're not a model at fashion week or a millionaire shopping Via Montenapoleone, you might find yourself twiddling your thumbs by the afternoon as to what to fill your time with.
Don't get me wrong – I love Milan's shopping districts. And I love to shop. So, technically the city and I are a match made in heaven. However, when I travel, I seek so much more than just to gawk at storefronts and see how many bags I can carry by the end of the day.
That's why I think you should make the most of your time in Italy to take day trips from Milan, like to the stunning Lago di Como and the underrated destination of Bergamo, or explore the rest of the peninsula.
So, take this guide to Milan in one day as the ultimate list of the city's highlights. I've included extra tips throughout so you have a clear idea of how to navigate this bustling città!
---
Getting Around Milan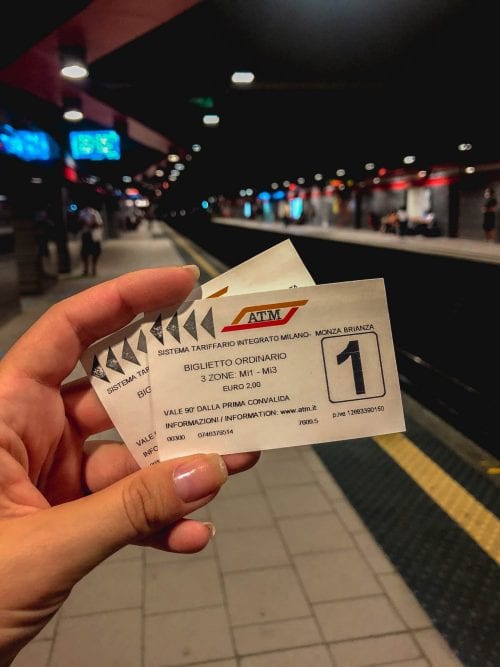 The easiest way to get around the city of Milan is by using the metro. A pass that is valid for 90 minutes will cost you 2 euros.
The alternative to using the metro is by traveling on foot. Milan is quite large. While it's not impossible to see everything you'd like just on foot, but if you really have some things you want to hit on this list, you may want to consider taking the metro so that you can actually spend more time at these places.
Other options to get around include Milan's trolley system, taxi, and scooters (which are all the rage.)
---
Morning in Milan
Duomo di Milano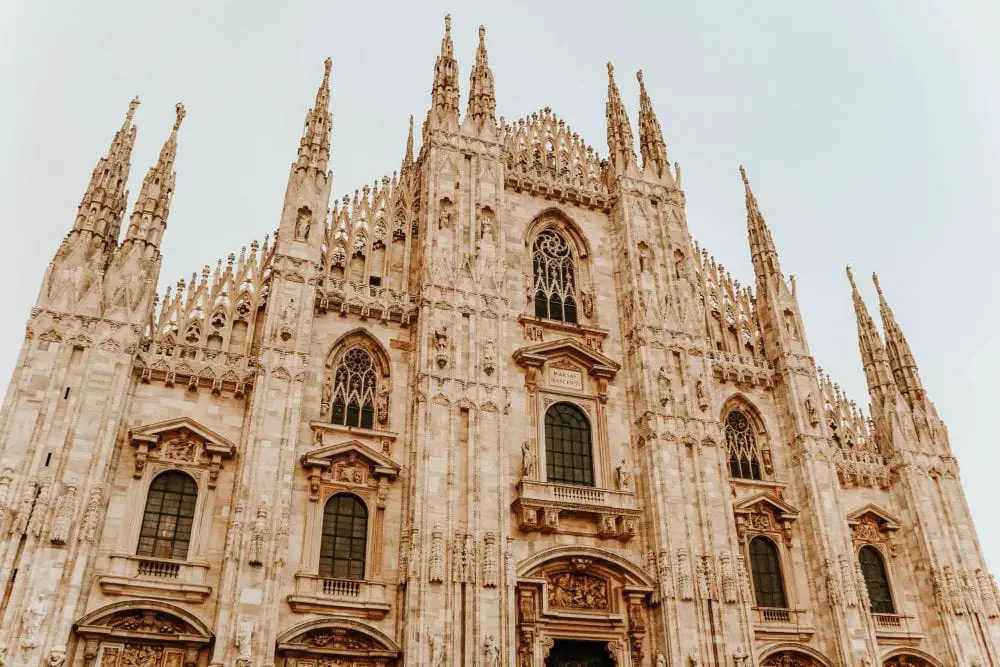 You cannot visit Milan without standing before its imposing crown jewel, the Duomo di Milano. World-renowned, and rightly so, the massive cathedral is the centerpiece of the stylish city and its inhabitants.
Your breath will be taken by the tiniest details sculpted of stone on its facade that are so dissonant to its overall grand structure.
The Piazza del Duomo is the perfect place to take photos, take a stroll or simply take a five-minute pause to watch the pigeons greet tourists at visiting their home.
You can visit the inside of the Duomo for 5 euros. Take a look at the official website to also explore ticket packages that include other benefits like entry to museums.
Galleria Vittorio Emanuele II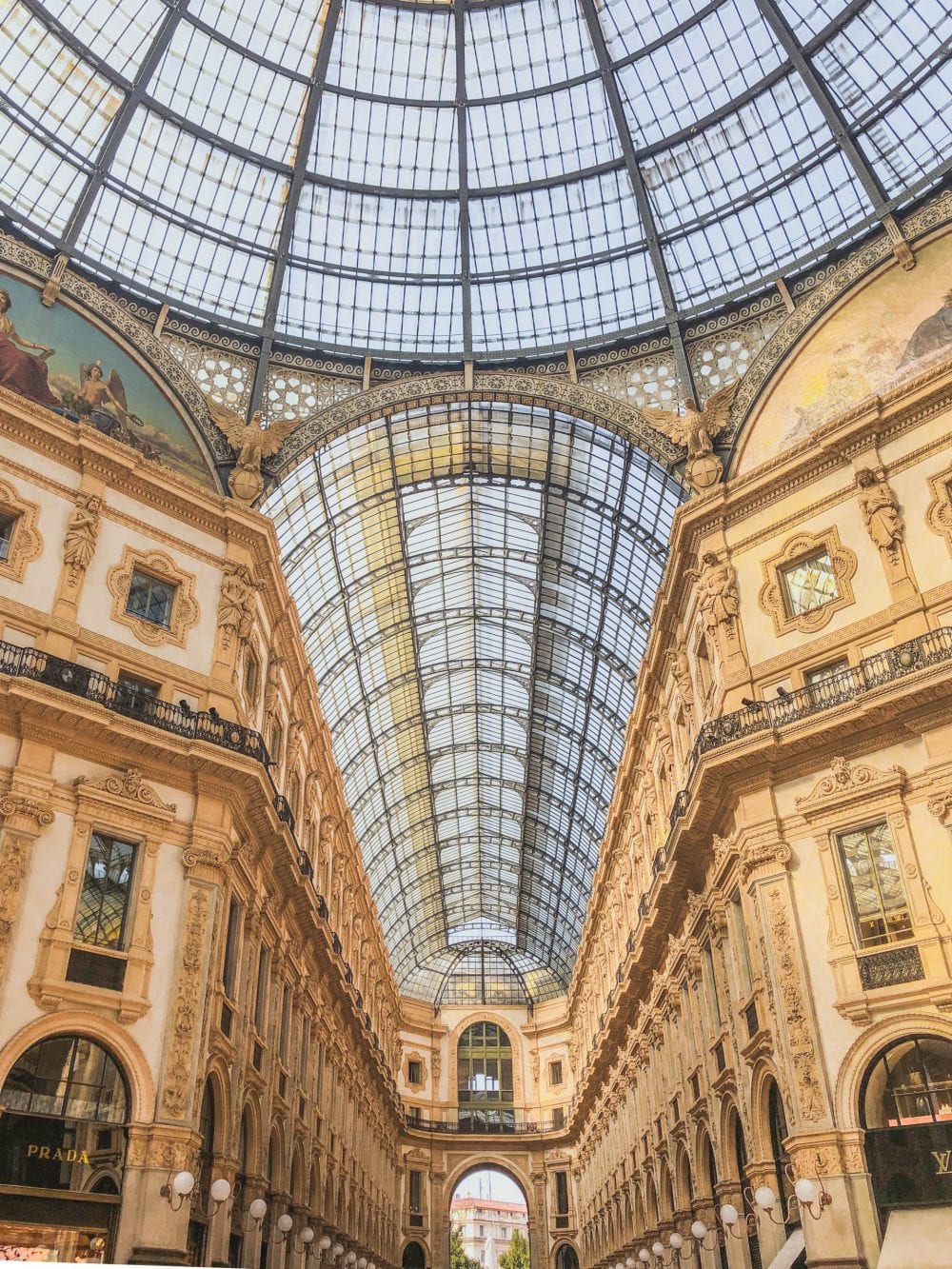 Milan's breathtaking architecture doesn't stop there. In fact, turn to your left while standing before the Duomo and strain your neck a little higher to take in the grand entrance to Galleria Vittorio Emanuele II.
Italy's oldest active shopping mall is a main stop on any Milan itinerary. Window-shop the designer fashion houses but mostly look up. The brilliant glass ceiling sparkles from the reflection of gold-painted walls and intricately-detailed mosaic floors.
---
Pro Tip: Engage in a bit of Italian superstition by finding the design of the bull on the mosaic tiles under the domed ceiling. Spin around 3 times with your heel in a – certain place – on the bull and it is meant to bring you good luck! Read more about the history of this superstition.
Castello Sforzesco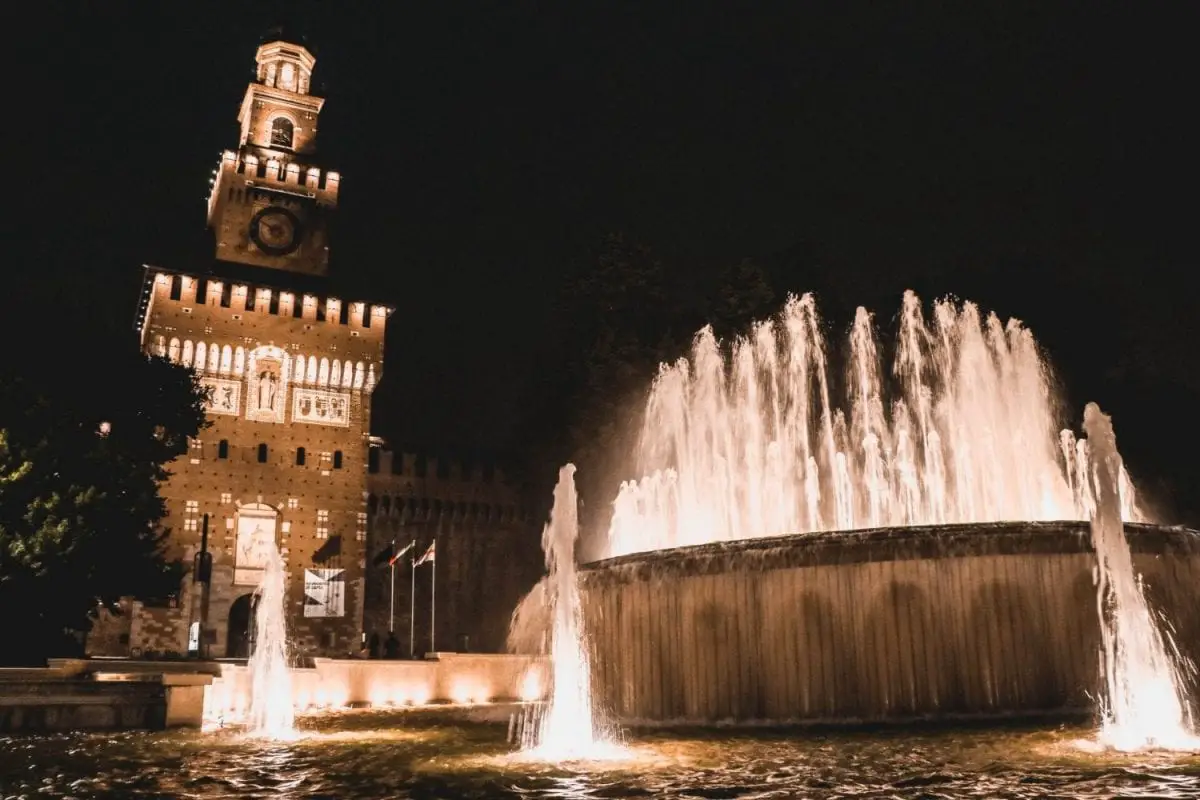 If there's anything I love about Italian history, it's the dynamics of the many powerful families that truly lived opulent lifestyles in the cultural capital of the Renaissance and many other great eras.
The House of Sforza were one of these noble families that took power of the Duchy of Milan at the end of the 15th century. Take a step into their lives and back in time by visiting the grand Sforza Castle, or Castello Sforzesco.
You'll be greeted into the gates by a pretty fountain and soon after realize the grandeur in which the people lived. The castle is not only large, but so are the grounds within it – it's hard to believe once you enter that you are still in a major metropolitan city.
The castle now holds different museums that you can enter for a small fee (3-5 euros.) Plan your trip to the castle even better by visiting their website first!
---
Afternoon
Terrazza Aperol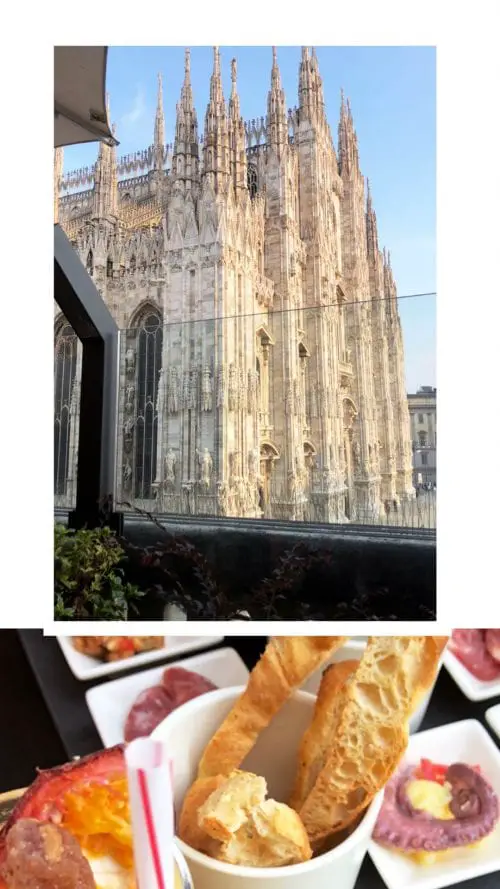 After spending the morning of your Milan one-day itinerary exploring, it's time for a period of sosta, which means pause or break.
The Italians do there afternoons/early evenings right, with an aperitivo to break up the day. At this soiree, you can sip on a refreshing drink (normally a Spritz) as well as light snacks.
And there's no better place to do aperitivo in Milan than Terrazza Aperol. It's pricey and it honestly may not even be the best food (although it's really good.) What sells it is the location.
You'll have soaring views right next to the Duomo di Milano and the perfect amount of time to refresh after a busy morning.
Shopping on Milan's Famous Designer Streets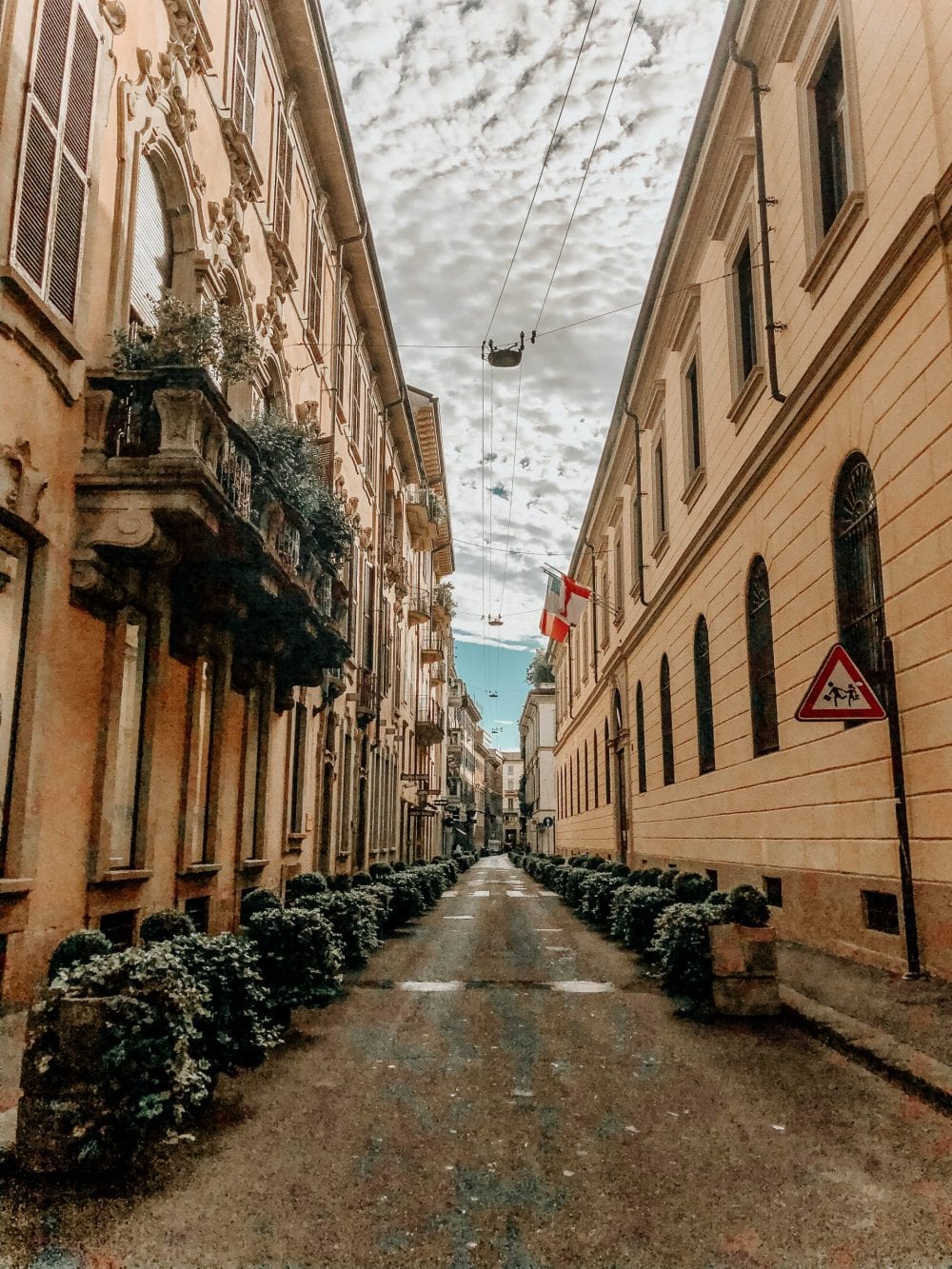 Okay, we may not all be millionaires jumping from Gucci to Dolce & Gabbana, but we can still admire the luxury fashion Milan is known for.
Strut the street of Via Montenapoleone and at the very least, admire the unique window displays of the most famous designer fashion houses.
The street itself is a beautiful walking street, with cozy green planters lining the walkway and the absence of hectic Italian traffic.
There are several other fashion house streets like Corso Venezia and Via della Spiga.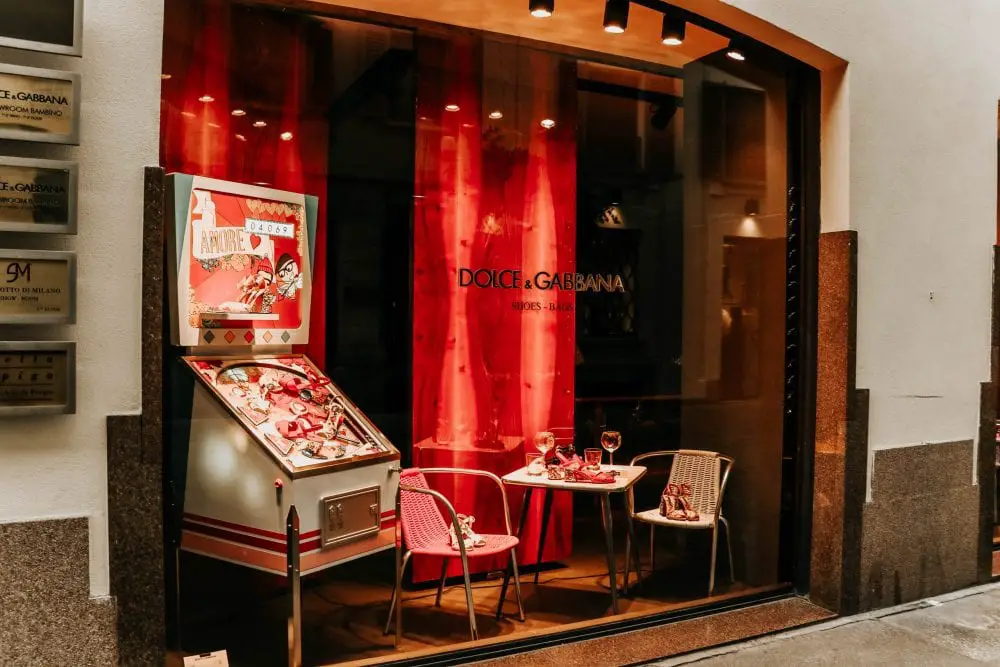 If you're more interested in shopping in Milan but not at designer prices, the street beside the Duomo, which is called Corso Vittorio Emanuele II, has everything from Zara to Bershka to the Disney Store.
Porta Nuova
If you have time in the afternoon, and since you've already trekked that way, make time to stop in Porta Nuova.
As an American, I imagine all the quaint, historic, and antique details of Italy. What I fail to imagine is all the modern elements and architecture infusing with the city, blending the past with a push toward innovation and the future.
Porta Nuova is like being in a modern American city – there are skyscrapers and tall apartment buildings. Glass facades instead of stone, paved sidewalks give an update to cobblestone.
Bosco Verticale is a famous apartment structure in this neighborhood, with it's unique "live"
---
Evening
Starbucks Reserve Roastery
I'm sure any Milanese would have a few other traditional coffee shops to suggest, but the American in me became so excited to visit the first Starbucks in Italy, the Reserve Roastery.
Don't picture your neighborhood Starbucks though. Like anything else, the Italians do even American coffee better and grander.
Not only is the atmosphere enticing with it's industrial decor, but so is the depth to which this roastery goes to tell the story of its coffee. The menu is unlike that of the American version, offering artisan concoctions and the freshest of pastry.
This coffee haven takes it steps further by adding educational elements of the coffee-creating process and shopping for elegant, elevated coffee gear.
I expected nothing less from the home of espresso!
Navigli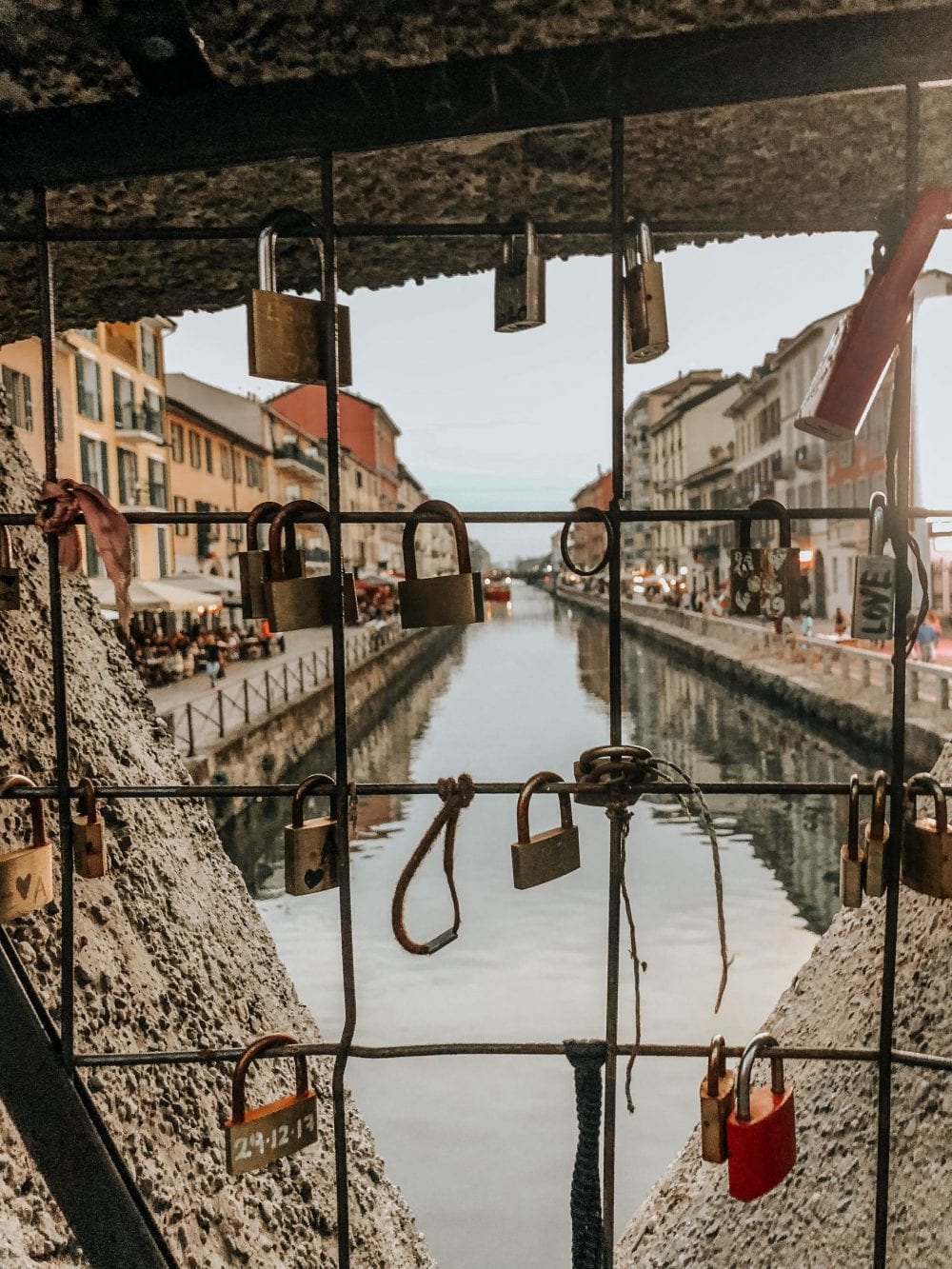 End your Milan-in-one-day itinerary at an underrated neighborhood that the tourists don't know about – but you're sure to find the Milanese there!
Navigli is in the southern part of Milan and is a set of five connected canals, the hub being the Naviglio Grande, or Grand Canal.
This locale is absolutely beautiful at night. Lights twinkle in the reflection of the water while the many restaurants and bars make for a lively atmosphere that you just want to be a part of.
You can grab a bite to eat from the many options nearby and maybe an after dinner drink at Backdoor 43 which is one of the smallest bars in the world! Then make your way to the end of the canal and simply take in the skyline and the cadence of the beautiful Italian language around you.
It's the perfect place to end your day in Milan and experience a bit of the local culture after seeing its more famous and well-known sites throughout the day.
What are you most excited to see on this Milan one-day itinerary?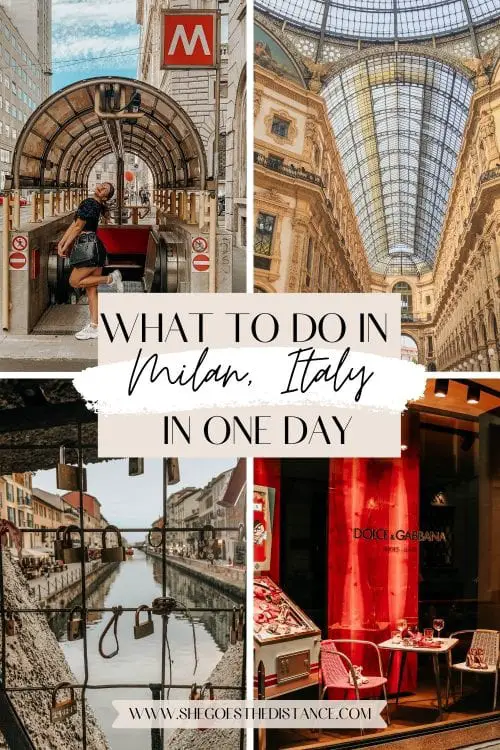 I hope I've shown you how you can make the most out of even just one day in a major city while you travel! I always try to strike a balance while I travel between planning things to see and leaving time to simply enjoy the place and discover new things – that's when we create the memories that stick with us the longest!
Arrivederci!
XOXO
Michela