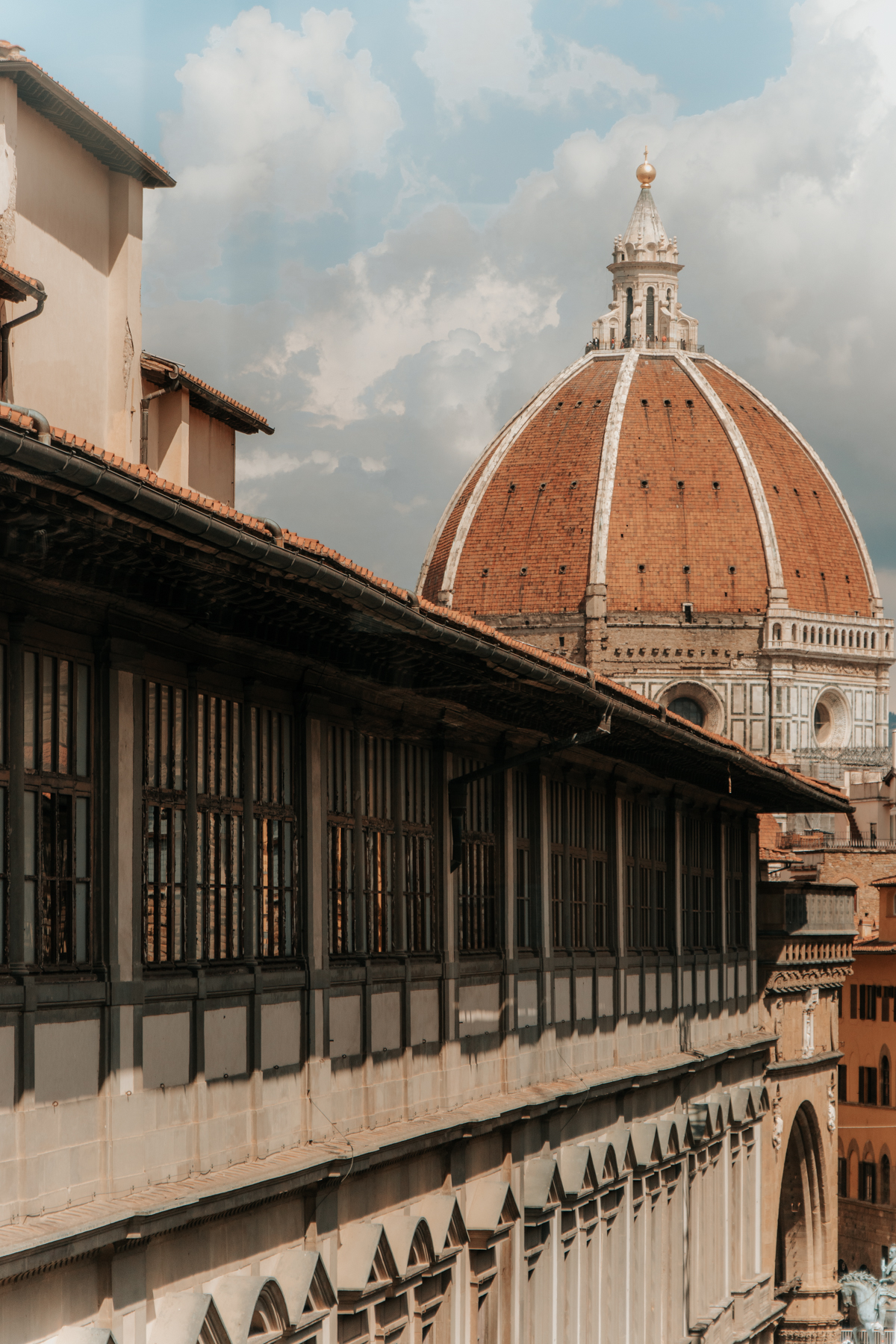 Last Updated on February 18, 2023
Florence is one of the bucket list cities you must visit on your Italy trip. And while the city isn't as big as Rome or Milan, its still tough to find the right place to stay. Factors like tons of accommodation options because of its popularity, lack of public transportation, length of stay and the different comforts of each neighborhood will influence which place is the best place for you to stay in Florence. The planning can be overwhelming but this guide to where to stay in Florence breaks down the city's districts, gives you tips to consider when choosing accommodation and offers the best suggestions for accommodation based on different factors – so you find that one that is perfect for you and your itinerary.
Some of these links are affiliate links. This means if you make a purchase through that link, I receive a small commission at no extra cost to you. Read my full disclosure!
Florence Neighborhoods & Districts Guide
One of the hardest parts about deciding where to stay in Florence is choosing what area you would like to stay in. The city is divided into various neighborhoods. Most are not too far from each other, as they are concentrated in the center of the city, but others are at more of a distance. There are pros and cons to each in terms of budget, safety, walkability, and overall experience.
Here's a map of the different areas and neighborhoods of Florence to help you visualize their location!
Centro Storico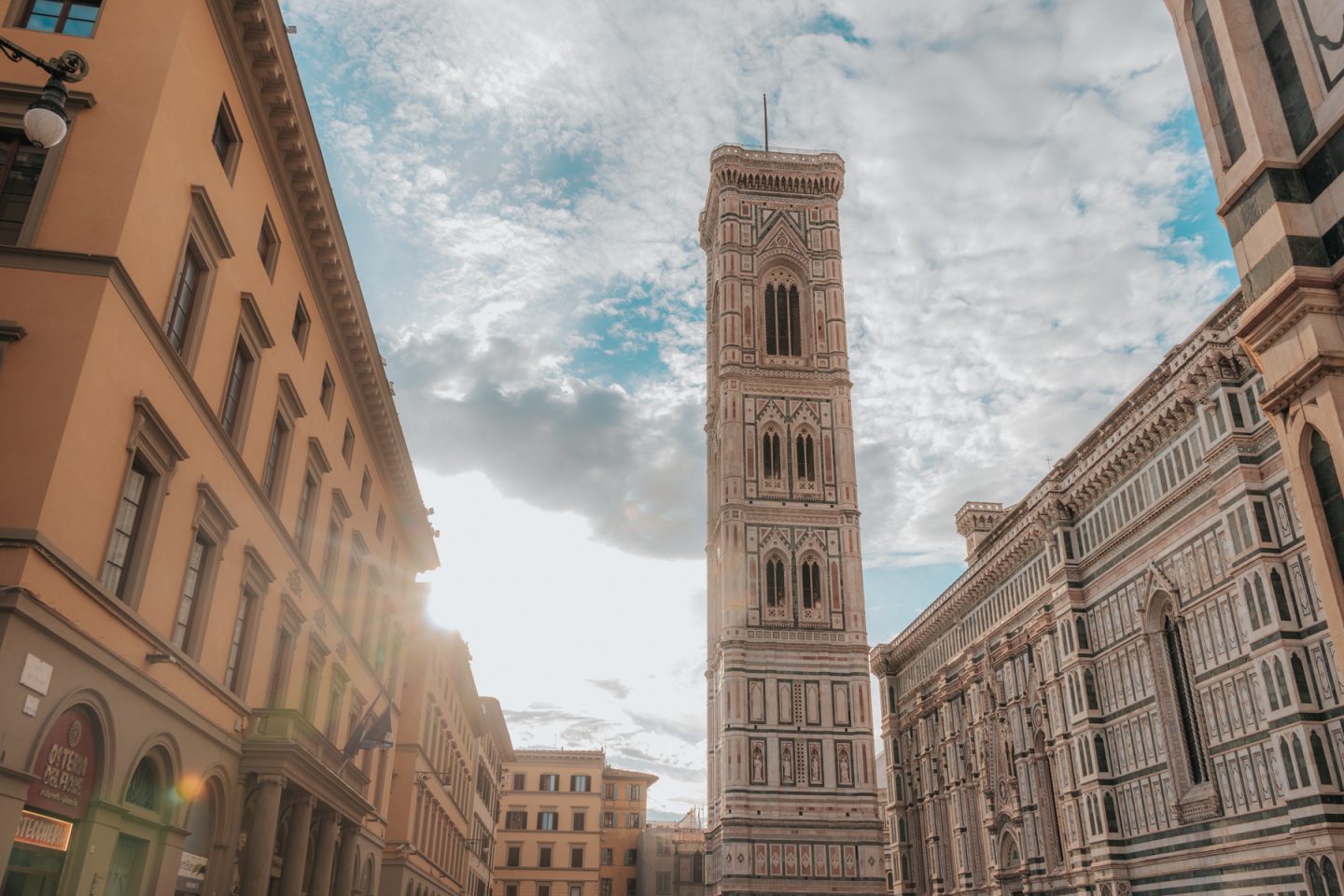 Centro Storico, or the historic city center, is the heart of Florence. It practically encompasses the area all around the Cathedral of Santa Maria del Fiore and the Duomo of Florence – from Piazza San Marco to the North, Ponte Vecchio and Piazza della Signoria in the South, Piazza Santa Croce to the East and Santa Maria Novella station to the West.
This area is the most expensive and touristic to stay in. However, it is close to everything, as it is in the very center of the city. And if you're after the bucket list Italy trip, Centro Storico wins as far as experience goes, since you're waking up steps from the Duomo each day. It's the best place to stay in Florence for first time visitors wanting to do lots of sightseeing.
It's also a great place to stay if you don't have a lot of time in Florence. Staying in Centro Storico and being at the center of all the big sites to see means you can see a lot in less time if you're on a busy Italy itinerary. Discover how to plan your visit with just 2 days in Florence.
Another factor to consider is how you're arriving to Florence. Centro Storico is blocked for nearly all traffic (besides taxis and emergency vehicles), so if you are arriving with your own personal vehicle, its likely not the right choice for you. Instead if you are arriving by train, it is about a 10-minute walk from Santa Maria Novella train station.
San Niccolò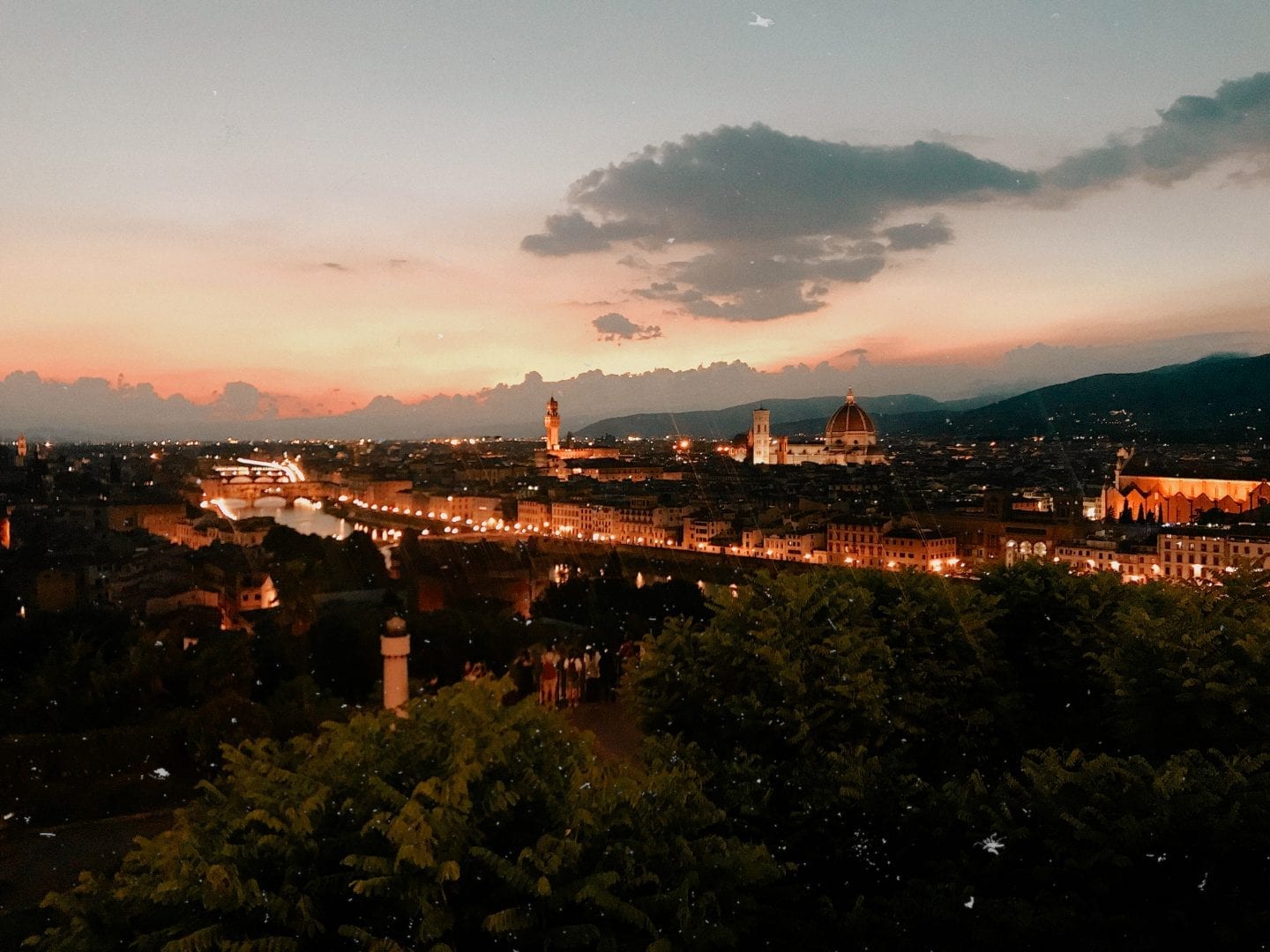 San Niccolò is a favorite among locals and frequent visitors to Florence. It is located on the opposite side of the Arno in comparison to Centro Storico, basically all east from the Ponte Vecchio. and is a quaint, calm, and cozy neighborhood built from the foot of and up the hill that leads to San Miniato al Monte.
It has a much more local feel from its authentic trattorias and quieter streets but it is a bit of a higher-end local area, so prices can still be on the expensive side like Centro Storico.
San Niccolò is perfect for couples and travelers that are looking for a less touristic Florence experience but still want the city center to be reachable.
Keep in mind that much of San Niccolò is on a hill, so it may be more tiring to walk. But because it is in a quieter area, there are more parking options (usually still at a cost, but there may be free parking if an apartment stay offers their own parking spot).
San Niccolò is also close to Piazzale Michelangelo, one of the best views of Florence.
Santo Spirito/Oltrarno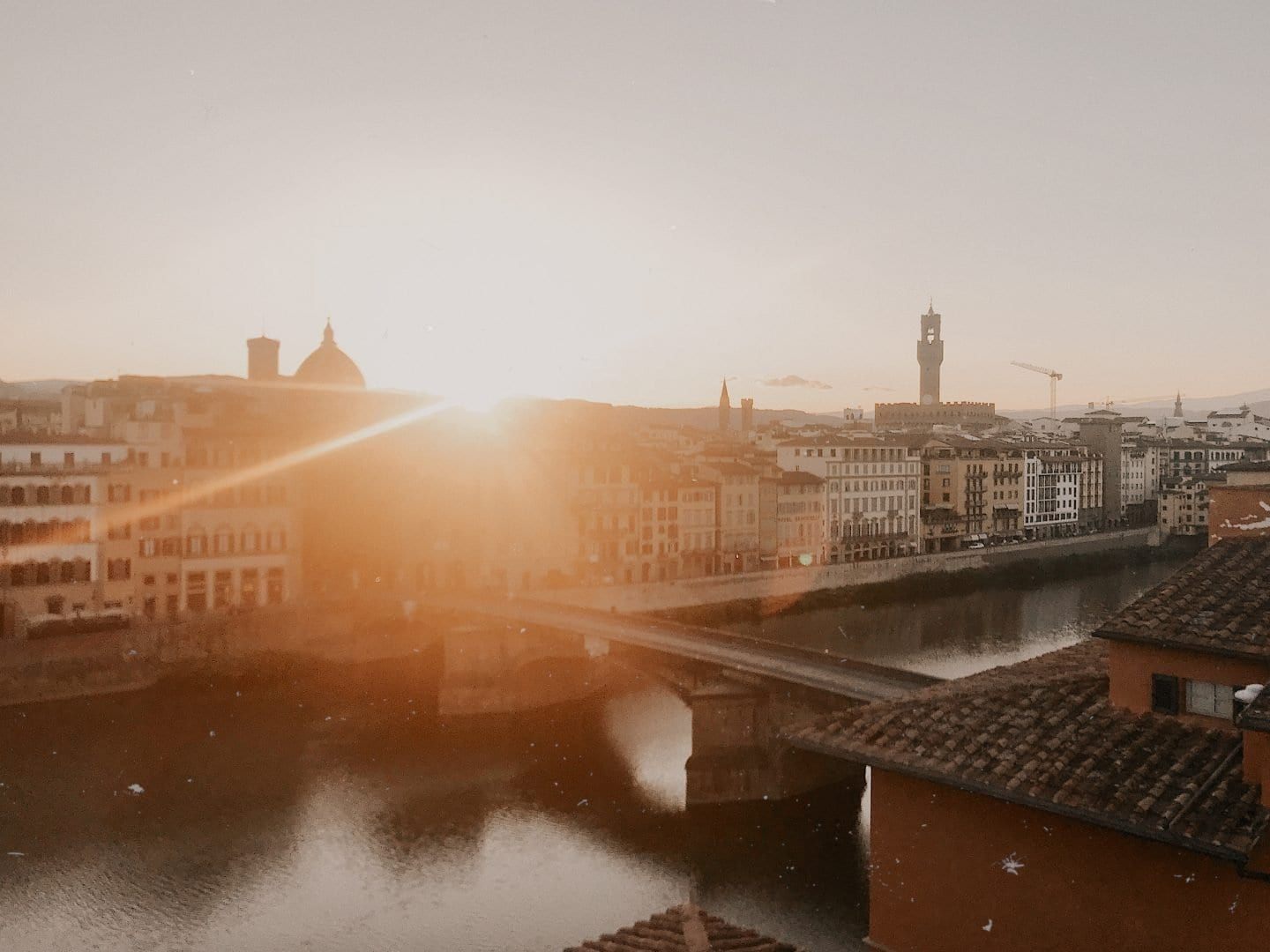 The Oltrarno area includes Santo Spirito and San Frediano. I prefer Santo Spirito because it is a local neighborhood that is livelier and younger than its two neighbors, San Niccolò and San Frediano.
Santo Spirito is located on the opposite side of the Arno River from Centro Storico, but from Ponte Vecchio and to the west.
Like San Niccolò, you will likely find more parking options in Santo Spirito. The neighborhood also includes tourist attractions like the Pitti Palace and the Boboli Gardens.
And just to sweeten the deal even more, one of my favorite places for pizza in Florence happens to be in this neighborhood, Gustapizza! The best thing you can do is order Gustapizza and then take your pizza to the Piazza Santo Spirito or the entrance grounds of the Pitti Palace to enjoy it surrounded by history and lively locals.
Santo Spirito is also a less expensive area to stay in. It's perfect for young travelers who maybe don't want to stay in the hostel or have the cheapest budget, but want a mid-range option that's comfortable walking distance from the city center.
Santa Maria Novella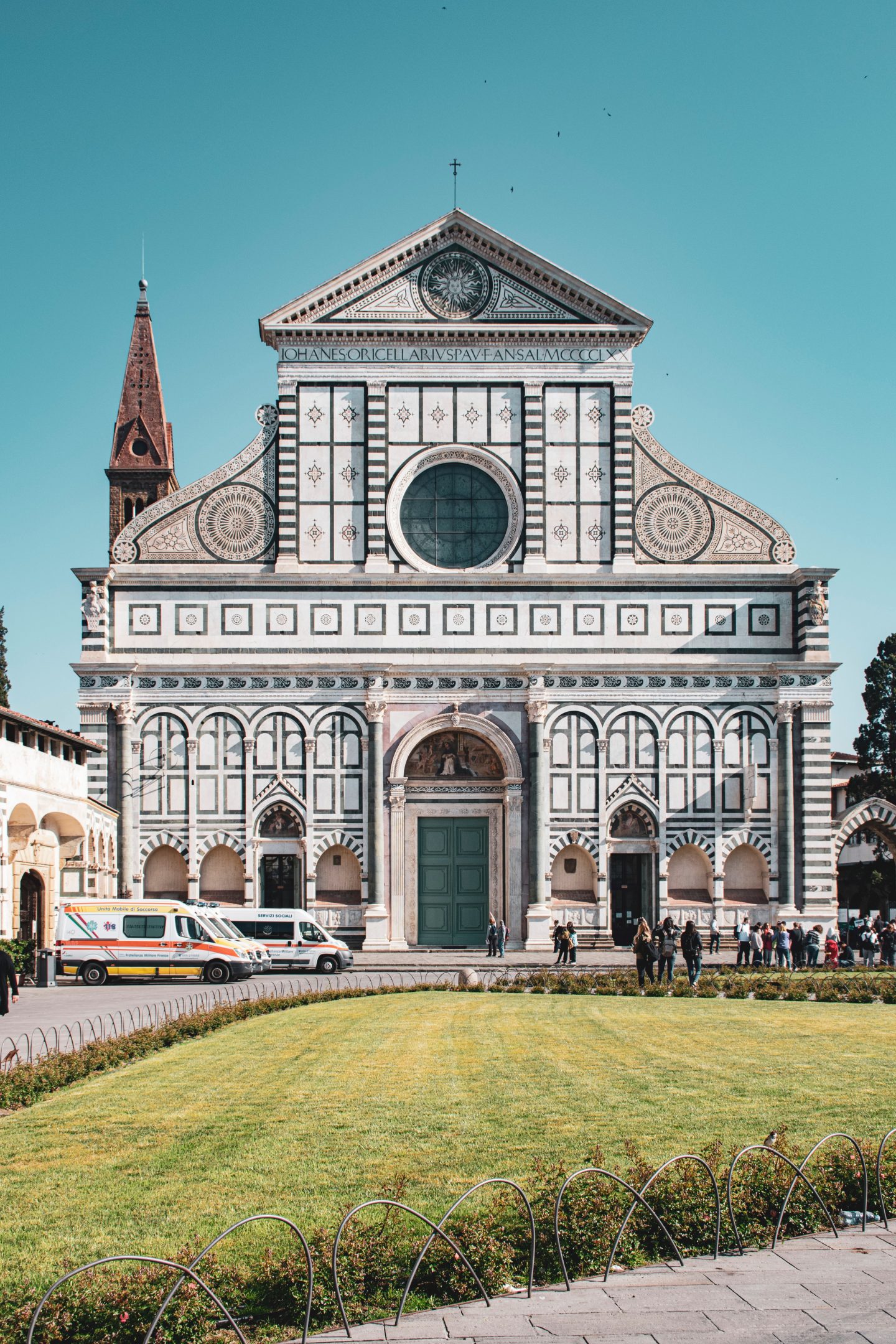 Santa Maria Novella encompasses the area around Florence's main train station and the Piazza Santa Maria Novella.
The plusses of Santa Maria Novella are the proximity to the train station, bus station and tram area, the wide variety of accommodation options and that it is a less expensive area of Florence.
The cons of Santa Maria Novella is that it is not the nicest area of Florence, it is a bit chaotic, and it can also be less safe than other areas of Florence (in terms of pickpocketing.)
Overall, I wouldn't recommend really ever staying near a train station in Italy because they are just not the nicest areas in any city. However, it can be a real advantage in terms of price. There are also lots of hostels in Santa Maria Novella, making it a decent area for backpackers.
I actually stayed somewhat close to Santa Maria Novella on my last trip to Florence (by the San Lorenzo Market/Mercato Centrale, really) and I didn't love it, which is why it's not my favorite and I wouldn't vouch for it besides the cheaper price!
San Marco and San Lorenzo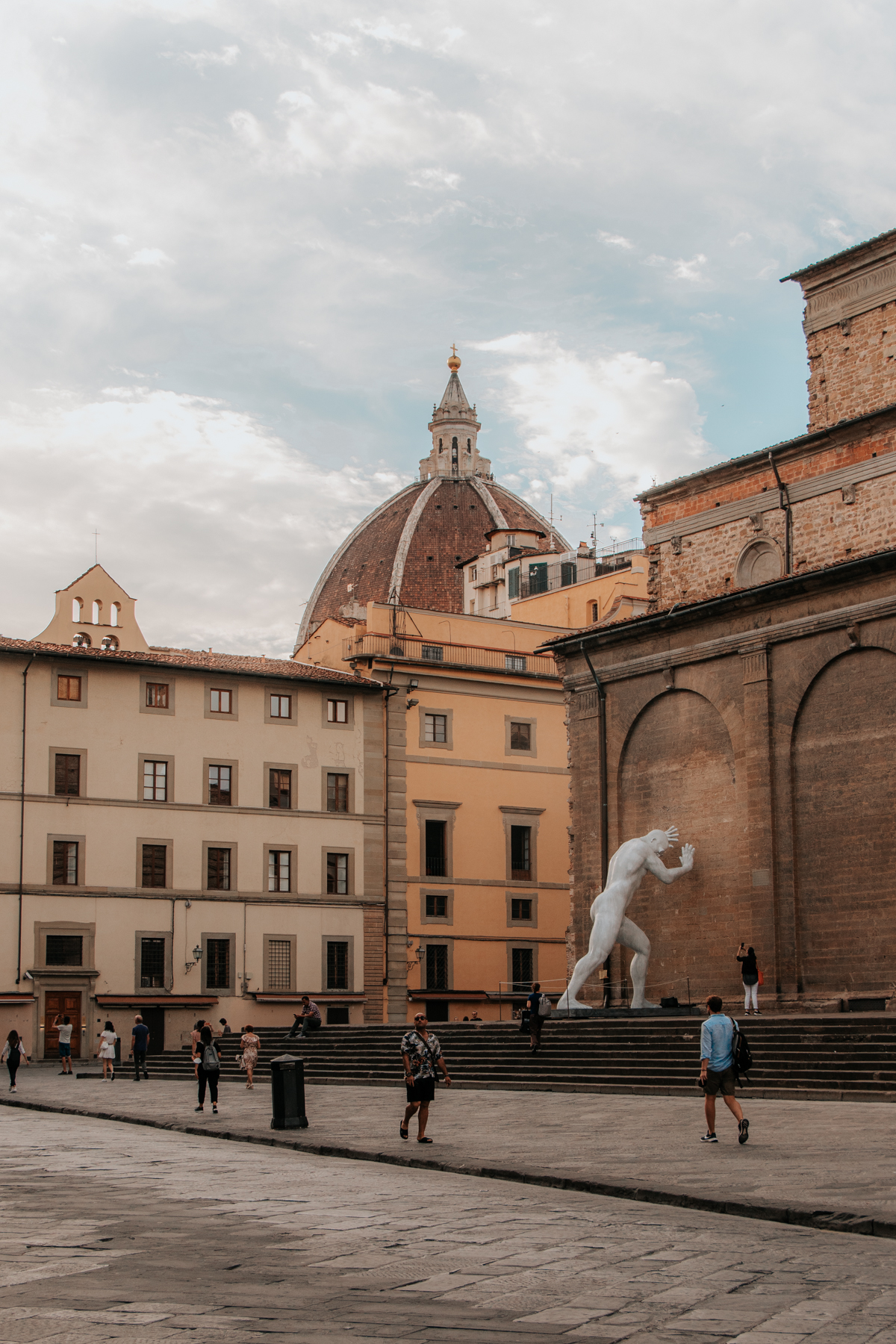 San Marco neighborhood is just north of Centro Storico. The area is very similar to Centro Storico and includes museums like the Galleria dell'Accademia.
It is convenient for its proximity to the city center, the fact that is is more budget-friendly, and it also has a large bus circle, in case you are wanting to travel to areas on the outskirts or take a mini day trip from Florence.
San Lorenzo is similar to and right beside San Marco. It includes the Mercato Centrale and the Cappelle Medicee and is also a short walk from the Duomo. Some streets are nicer than others but the lower price is a pro.
Santa Croce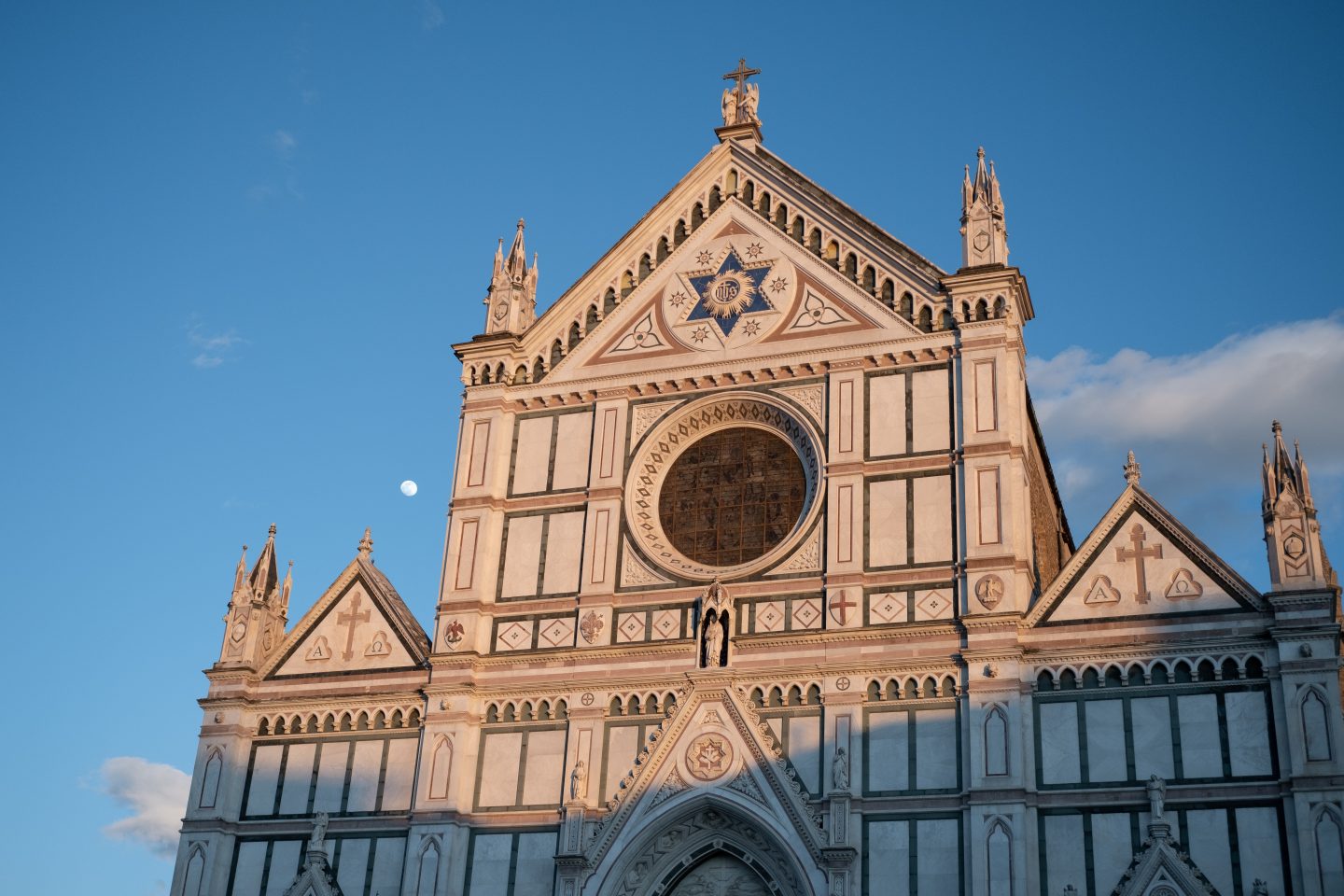 Santa Croce is just beside Centro Storico and is very similar, encompassing Piazza Santa Croce and the Basilica di Santa Croce, the location of Dante's tomb. Limited parking, still close to everything and walkable and still pretty touristic. However the area is a bit younger than Centro Storico, with lots of bars and nightlife, so it could be great for students and young travelers.
Prices are similar to Centro Storico but not quite as high, so it could also be a good compromise for staying very close to the city center for cheaper.
Santa Croce also includes some high-end hotels along the Arno River, like the Plaza Hotel Lucchesi, that would be perfect for those with bigger budgets, seeking nicer amenities like rooftop bars, pools and a view over the Arno and the historic city center skyline.
Outer Neighborhoods: Campo di Marte and Porta al Prato
The two outer neighborhoods of Campo di Marte and Porta al Prato are way more residential than the others, but could be good options for long-term stays in Florence.
I'm throwing in Campo di Marte mainly because it has a train station. Campo di Marte is located on the east side of Florence's outskirts. It is very quiet and very local, but offers more parking and could be good if you are planning and extended stay in Florence, as prices are cheaper.
It is however far for walking to the city center (25-30 minutes), so that's why I would only consider it for more long-term visits to Florence.
Porta al Prato is another residential neighborhood but this time on the west side of Florence, near Santa Maria Novella and just beside the Parco delle Cascine, a long, natural park along the Arno River. It can offer lots of cheaper options and more parking but it almost feels detached from the happenings of the city and all the sites.
Again, because of the feel, I would only recommend it if you needed a place to stay in Florence for an extended period of time. If you have fewer days in Florence, I would recommend staying in one of the other main neighborhoods mentioned above.
Hills of Florence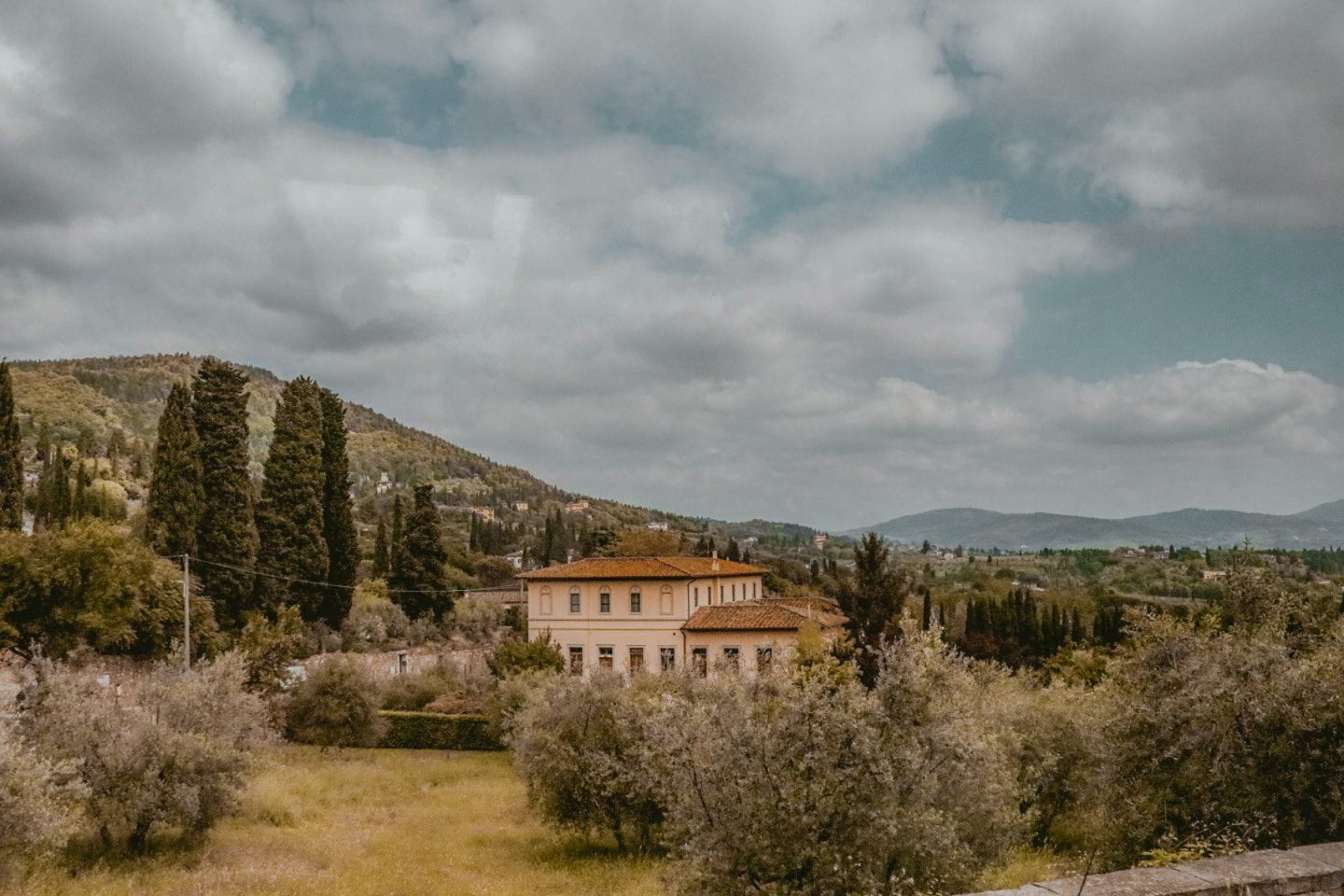 Last but not least, you have the surrounding areas of Florence, which are really just other towns. However, lots of luxury resorts, like the Villa San Michele Belmond Hotel, and other modest accommodations draw people to these areas because you actually get the view over the entire city.
Obviously it is less convenient and more time-consuming to get into the city because you will have to take a bus, use a shuttle provided by your accommodation, or use your own vehicle. But if your focus is more on the stay and less on the sightseeing, then this option may be for you.
Options vary from mid-range agriturismos to luxurious resorts, so you can also find something from any budget around Florence. Parking also isn't an issue because there is likely a lot more space (but always check with the individual structure first).
Out of all the towns around Florence, I would recommend staying in Fiesole because it has a sprawling view of the Arno River valley, its own Tuscan and Roman historical monuments, and a bus connection to Florence.
---
Affordable Stays in Florence
Now let's get into the actual accommodation suggestions to help you decide where to stay in Florence! These stays listed seek to cover a range of neighborhoods and price ranges so that you can find what best fits your travel plans.
These affordable stays are all under €100 per night. (Note: Prices may vary based on travel season, availability, and specific travel dates.)
---
Mid-Range and Boutique Stays in Florence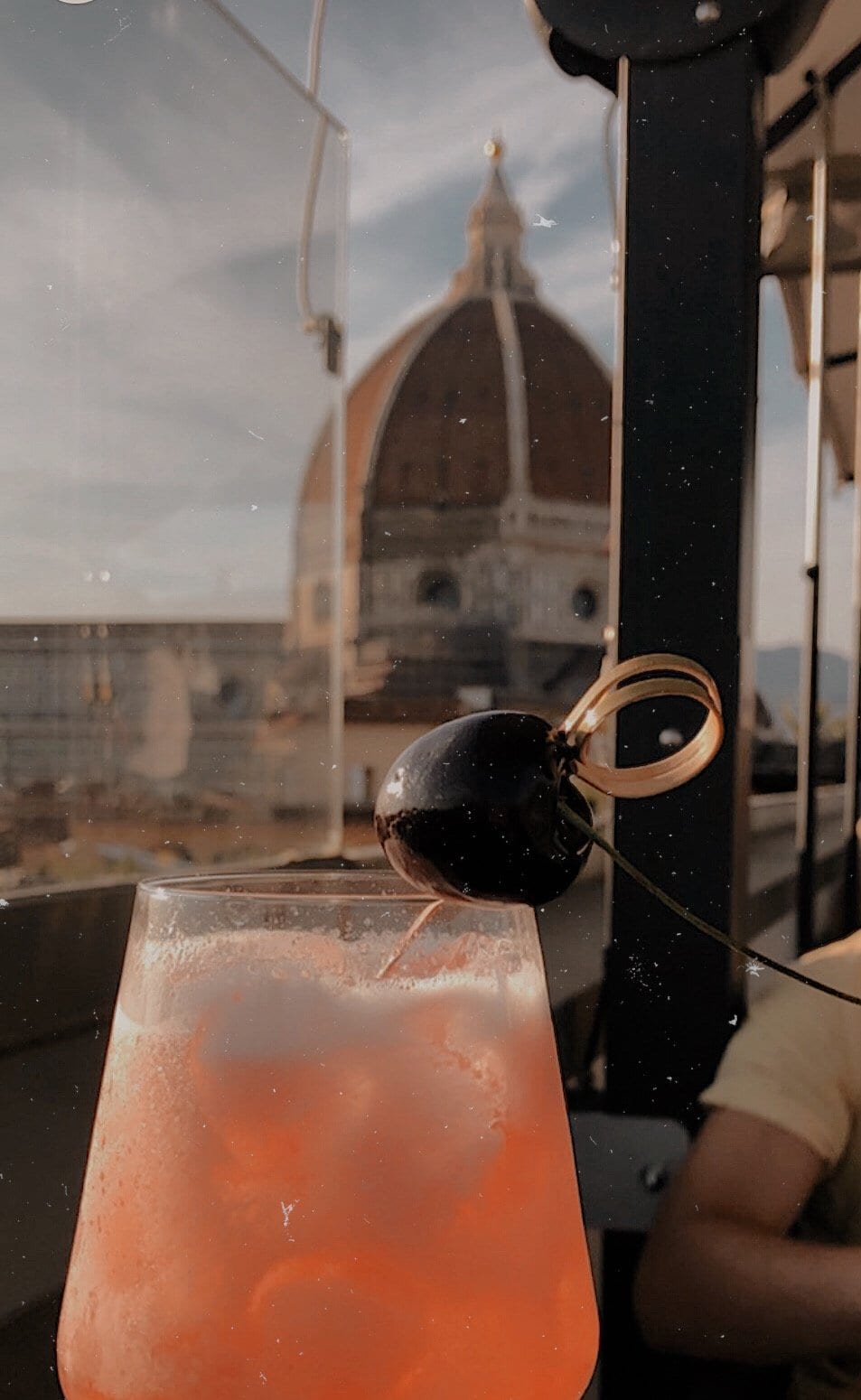 These mid-range and boutique stays range from €100 to €250 euros per night. (Note: Prices may vary based on travel season, availability, and specific travel dates.)
---
Luxury Stays in Florence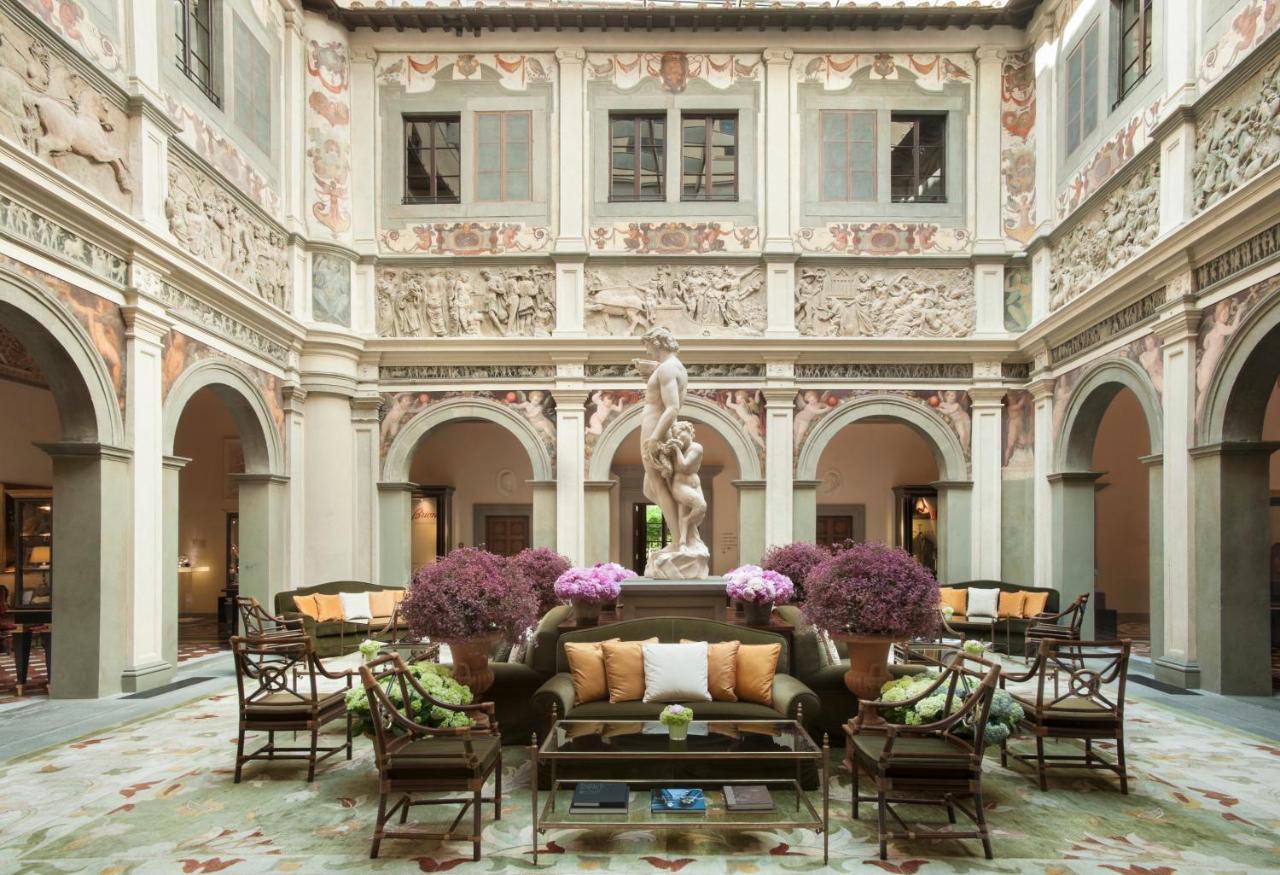 These luxury stays in Florence are €250+ per night.(Note: Prices may vary based on travel season, availability, and specific travel dates.)
---
Best Stays in Florence With a View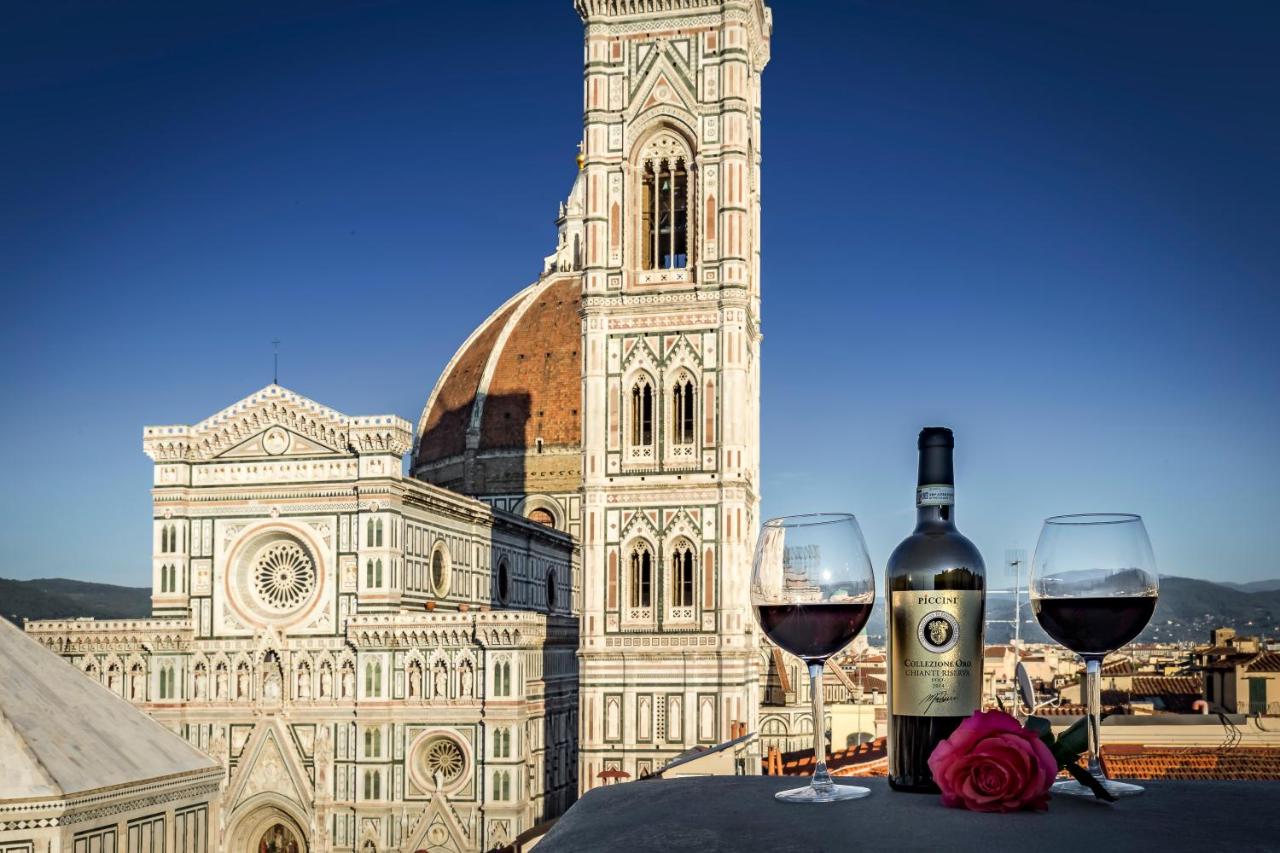 I've also rounded up stays at every single price range that offer some incredible views over the city! (Note: Prices may vary based on travel season, availability, and specific travel dates.)
---
Tips for Accommodation in Florence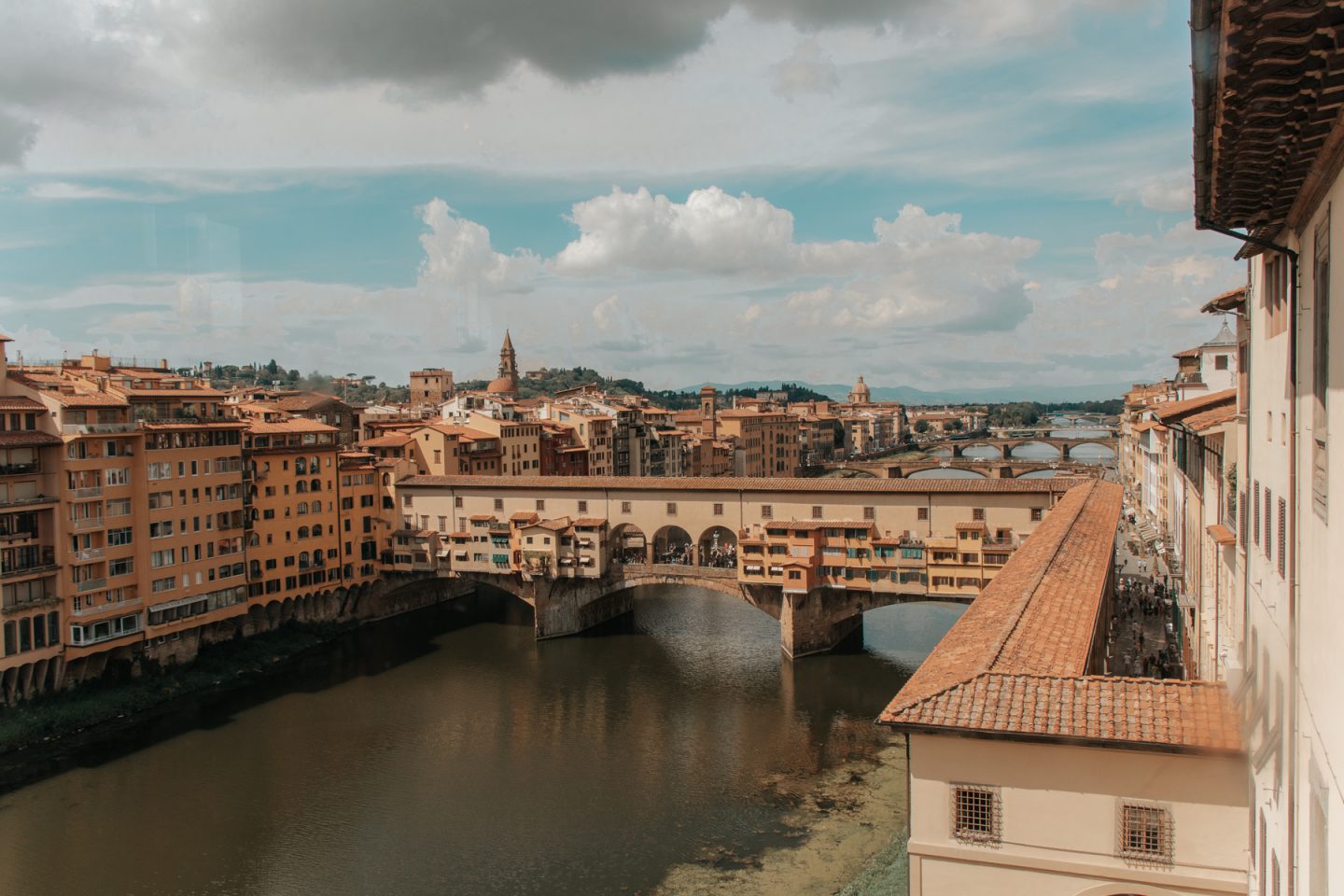 Keep in mind these important bits of info when choosing where you want to stay in Florence.
Accommodations will ask for pictures of your passport/ID before or upon arrival.
This practice of asking for your photo ID before you arrive is a national law for anyone running an accommodation facility, so don't get worried when the owner or structure asks you for this.
Lots of apartment stays won't have a reception or even a person that greets you to help you get settled in, so everything is often done through keypad locks and messaging. The easiest thing to do is to already have pictures ready to send before arrival.
Lots of places don't have elevators.
If you're traveling with lots of luggage, make sure you would feel comfortable carrying them up (often narrow) flights of stairs.
You'll want to consider checking with your accommodation beforehand or searching for this information in accommodation descriptions during your search if the building has an elevator, what floor the apartment is on, etc.
(P.S. Remember that Florence is busy, has narrow sidewalks, and full of cobblestones – traveling with lots of big luggage in the city is not very comfortable!)
There is a city tax of 4 euros per person/per night.
Nearly every location in Italy charges a tax for guests staying overnight. Four euros per person/per night is quite high and could definitely have an affect on your accommodation budget if you are traveling in a large group or for an extended period of time.
Pro Tip: This can often be paid in cash, so make sure you contact your stay ahead of time if you need to leave the cash somewhere.
Walkability is important.
Proximity to the locations you want to visit is important because Florence lacks public transportation and the city center is closed off to car traffic. There are buses and even trams, but they can't get you to the very city center.
Parking your own vehicle is something to consider.
If you are traveling with your own vehicle, remember that street parking is extremely limited in Florence. In the city, there are a limited number of parking garages, but the biggest factor is that parking is extremely expensive and you must reserve it before you arrive.
On my last trip to Florence, we reserved parking for 2 days and it cost 62€ for a large vehicle. Prices for smaller vehicles typically start at 25€.
---
Final Thoughts
Choosing where to stay in Florence is tough because there are so many options and different factors to consider. Luckily, the variety of options and the diverse neighborhoods means that you can find something in your budget and that satisfies the conveniences you are looking for!
What area/accommodation are you dreaming of for your Florence trip? Let me know in a comment!
Save this guide to Pinterest for later reference!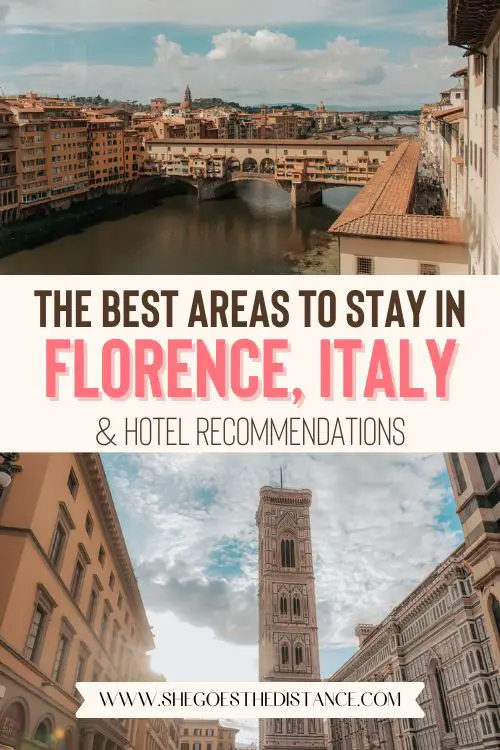 I hope this guide has helped you choose the best place to stay in Florence for you!
XOXO
Michela