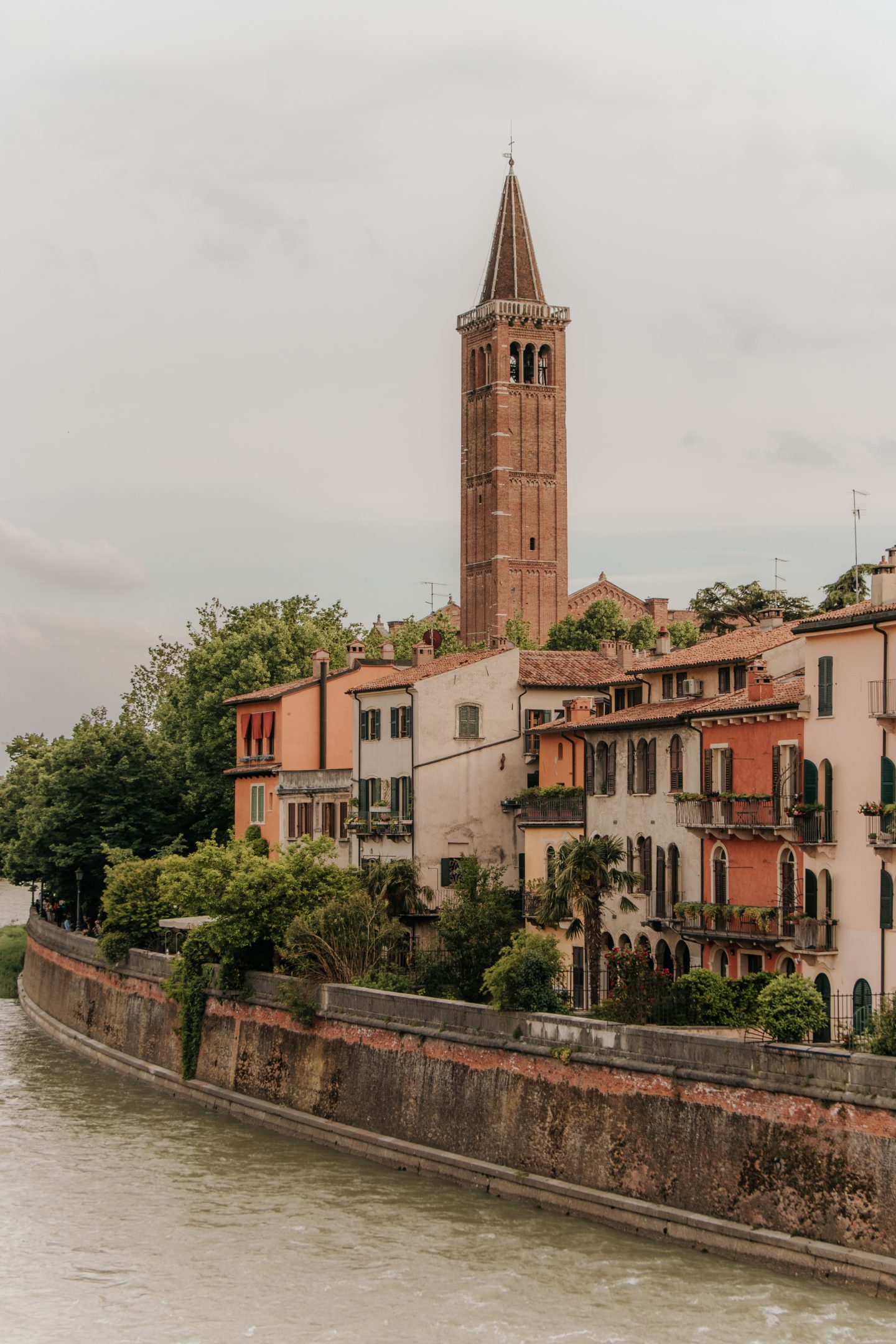 Last Updated on February 22, 2022
Social media makes traveling look perfect: it's all incredible views, oversaturated sunsets, and the perfect hotel breakfast. But what isn't shown is the stressful process to get there and live out that dream vacation. Everyone stresses about travel at one point or another. Our high expectations for dream trips, plus having so many interactions jam-packed into one day, can make even the smallest things so stressful! Don't succumb to the little things any longer: discover the best tips for stress-free travel so you can start enjoying the journey.
The key to stress-free travel is preparation. Save the spontaneity for when you arrive at your destination! Throughout the travel process, the easiest way to overcome stress is by being prepared for the kinds of situations that cause you stress!
To help you nail travel preparation, I've created a printable pre-travel checklist, available in The Travel Library, which covers all the steps you should take to prepping yourself, your family, and your home before your next trip.
Some of these links are affiliate links. This means if you make a purchase through that link, I receive a small commission at no extra cost to you. Read my full disclosure!
Travel is stressful! But by printing the free Stress-Free Travel Checklist and checking off one-by-one the things you can do to reduce travel stress, you can make it less so! The checklist includes tips on this list plus extra actionable items and details to make traveling worry-free.
Stress-Free Travel Prep
From travel planning to leaving for the airport, these are steps you need to take to eliminate travel stress.
1. Review Travel Entry Requirements and Travel Documents
At the closing of 2021, while I'm writing this post, there are still many travel restrictions in place to enter certain countries. If you're traveling internationally, read up on the latest updates on entry requirements and understand completely if tests are required and what kinds of tests are valid.
Also review your passport; most countries require you to have a certain amount of blank pages and an expiry date of later than 6 months from the end date of your stay in that country.
For all things international travel prep, check out my international travel checklist post, which also includes a printable checklist.
2. Print Everything
Having everything available on a mobile device nowadays is super convenient, but can turn into a nightmare if you run out of battery without a charger or you have no signal to access certain apps.
To always be safe, I request a printed boarding pass and I print just about any other relevant documentation from home to bring with me. Keep a folder with you to store all documents, including copies of birth certificates and vital records if you're traveling long-term.
3. Prep Your House for Travel
One of the most stressful parts of vacation is having your mind wander to "what's happening at my house?" If you take the time to do a once over before traveling, rather than skimming the house in a hurry as you're about to leave for the airport, you'll avoid all the unnecessary panic that something is going wrong at home.
The best you can do to protect your house is take prevention steps. Leave a few lights on. Unplug all devices. Lock all doors and windows, load luggage into your car in the garage or with the trunk facing the garage, and hold mail.
All the tips for prepping your house for travel are also in the stress-free travel checklist, so you can use it as a resource for completing your final tasks and checks.
4. Pack Early
It's tempting to put off packing your suitcase until the last minute, but it causes a lot less stress when you're looking for items you want to bring last minute. Start packing ahead of time so you can wash dirty clothes you want to bring, evaluate how much you can fit in your suitcase, and buy items you're missing, like travel-sized toiletries, for example.
In need of other resources to take the stress off of packing? Check out my guide to avoiding airline baggage fees and my packing checklists in The Travel Library.
Extra tip: Consider packing carry-on only to travel as light as possible. Not checking bags relieves you of the worry that they could get lost and of tugging around large luggage in the airport and at your destination.
5. Buy Travel Insurance
There's actually no more direct way to rid yourself of travel stress than buying insurance for your trip. Lost luggage, canceled flights, personal emergencies, you name it, there's coverage for it.
For travel insurance that is flexible and can be customized to suit your needs, I recommend World Nomads. You can buy insurance ahead of your trip or while you're traveling and still be covered.
If you're just starting to look into travel insurance, start with a quote to get an idea of what kind of coverage suits you and how much plans cost.
6. Create A "Final Check" Checklist
I don't know if you can tell yet, but I'm a girl who loves her lists. Having things written down is proven to help us remember better! And it keeps us organized.
So, before you walk out the door and head on your adventure, complete your final check in peace, in an organized way and with no stress, because you've followed all of the previous tips!
The "final check" checklist will be part of the printable checklist available for download, but here are the main categories:
Once-over around the house
Packing list check before closing the suitcases
All documents all in one place
Essentials are accessible
Good to know: Check-in online before your flight. Airlines usually allow you to check in 24 hours before your first departing flight and this will allow you to skip waiting in line at the airport, at least if you don't have to check bags. That being said, also download in advance your airline's official app! When I traveled recently with Delta, I got notifications to my phone about every update to my flight – from gate changes to when it was boarding time.
---
Stress-Free Suitcase Packing
Packing at the last minute = stress. Landing in a foreign country missing something you needed = stress. Messy, disorganized suitcase = stress. Eliminate all of it with these tips!
7. Create a Packing List
Sometimes the simplest things are the tasks we overlook to actually make good on. A packing list, whether printed from my collection of resources, another corner of the internet, or scribbled down on a piece of paper, gives you organization, structure, and reminder regarding the important things to bring along with you while you travel.
8. Stay Organized
A messy suitcase is just an added annoyance that could be easily taken care of. My packing sidekick will forever be my favorite Veken packing cubes that keep everything organized, easily portable, and actually help me fit more into the suitcase.
It can be frustrating when what you want or need to bring doesn't fit in your suitcase. Use these tips for maximizing space in your luggage to pack like a pro.
9. Review TSA Guidelines
I don't know if I'm the only one, but I get a bit freaked out if I consider bringing a snack in my carry-on or question if I can put liquid makeup products in my purse.
Ease your mind about the items you can and can't bring and about which suitcase certain items must be packed in by reviewing TSA guidelines. The resources are out there to avoid stressful situations – take a few minutes to spare yourself the stress later!
10. Currency
While you won't necessarily be packing currency, it is something you may wonder if you should bring with you before traveling or worry about when you get to your destination.
I would recommend exchanging at least some money – enough to cover an airport transfer at your destination and one day's stay – into foreign currency. You can typically find the best rates at banks (but not every bank exchanges currency) or places like shopping malls, but you'll definitely find the highest rates at airports.
Keep currency on you, either in a money pouch or an anti-theft backpack. I use this money pouch when traveling, which keeps currency and documents like my passport out-of-sight and inaccessible.
Or more likely these days, I'll put these items into a secret pocket on my WANDRD PRVKE Backpack that inconspicuously lays flat against my back. This backpack is more designed for photographers, although you could definitely use it for general travel or even backpacking, so it's more expensive.
For a more affordable yet durable option, I recommend PacSafe.
11. Portable Charger
My best worry-free essential is my Anker Portable Charger. There's nothing worse while traveling than getting into a situation where you don't have access to your phone to contact someone or find directions.
I never leave for a trip without it and neither should you.
12. Put Valuables In Your Carry-On
The final packing tip for stress-free travel is to keep all of your valuables in your carry-on, with you at all times. Leaving things to chance in checked baggage is a risky game, especially when traveling with connecting flights. Don't play the game – keep everything sentimentally and physically important to you in your carry-on!
---
Stress-Free Must Dos on Day of Travel
13. Get Enough Sleep
No one likes to be stressed and tired. Agree on a departure time from the house beforehand and go to bed accordingly!
14. Dress Smartly & Comfortably
It's important not only to be comfortable while traveling, but especially when flying, to dress smartly.
Try not to wear a belt or other items you know you'll have to take off for security; or at least where the easiest to remove items of these kinds (maybe not shoes with 100 laces!)
Wear shoes with socks so you don't have to walk through the security area barefoot!
Layer your clothes so you can easily adjust to differing temperatures while traveling. Use jackets to double as pillows on flights!
Thinking ahead and planning out a comfortable and smart travel outfit will spare you those brief moments of stress that add up throughout the day.
15. Skip Security
Or, you could just skip the long and tedious security check all together and eliminate that stress!
Consider purchasing TSA PreCheck to enter an expedited security line and skip taking off clothing and removing items from your bag during security.
Another option is to purchase Clear, a service that allows you to skip the normal line for getting your ID and boarding pass checked and go straight to the security line.
Clear is less widely available than TSA PreCheck and costs more. This article can help you decide which one is better for you.
16. Consider Lounge Access
Nothing says stress-free travel like relaxing in the spacious, serviced airport lounge as opposed to the crowded gate areas.
You can pay for the upgrade through your airline, at the airport, or you could see if the Priority Pass is a service that fits your needs. The Priority Pass allows you to pay a membership fee and have access to airport lounges around the world.
17. Create An Airplane Survival Kit
How to fall in love with flying instead of being anxious about it?
Be as prepared as possible for the journey.
Have music downloaded to your phone and a pair of wired headphones to watch the in-flight entertainment instead of worrying how the plane is flying! Bring comfort items like slippers and lip balm.
Create your very own airplane survival kit to keep your focus on the things you like and less focus on the things you that make you worried and stressed.
Check out some of my favorite things to do on long flights to get some inspiration on how you can keep yourself productive and entertained.
If you're new to this and that's why you're anxious, read my tips for first-time flyers.
---
Enjoying Your Vacation Stress-Free
18. Make Arrival As Smooth As Possible
To avoid stress when arriving at your destination, it does help to imagine the worst to understand how to prepare. Example situations include lost luggage, a phone's dead battery, or not knowing the address of your hotel.
These situations can easily be dealt with ahead of time. Make sure your luggage tags have correct information or try to avoid buying a flight with one or more stops. Bring the portable charger along and print the address to your accommodation so you don't have to rely on your phone.
Some situations are extraordinary and can't be prepared for: weather, for example. Do your best to take everything one step at a time and rely on all the preparedness you've gone through to get to your destination – you can do it!
19. Organize A Little, Be Spontaneous A Lot
I love to plan. It is ingrained in my being to plan absolutely everything possible so I'm prepared and not met with unexpected surprises.
But, there's an exception.
And that's traveling.
I still love to organize an itinerary and create a list of must-see places, but I have always found the best experiences and memories made are in the moments you didn't plan for!
So, I suggest you organize enough of your trip to leave room for spontaneity. Picture this: you've organized every stop down to a tee. You have high expectations for how everything is supposed to go. And then, like it always happens, things come up during travel. Missed exits,
20. Journal
How many times have you stressed about something that hasn't happened yet? I've got my hands up. This kind of stress and anxiety doesn't benefit us in any way. What it does is affect us in the present moment – it actually completely takes our mind from it.
But you're traveling to enjoy the present moment!
So, what I find has helped keep me in check is write a bit about my day while on a trip. It doesn't have to be a lot, but just something to reflect and remind me that everything isn't so bad and that I should be present for the memories I'm about to make. Hopefully journaling can help you in this way too!
If you're looking to give it a try or you're a seasoned pro seeking new ideas, check out my post dedicated to travel journaling, with some cute, printable travel journal prompts.
---
Final Thoughts
The golden rule of stress-free travel: prepare! Hopefully the tips and various linked resources, as well as the printable checklist I've created, will help you master the secret to stress-free travel.
It's not easy to travel without getting stressed or anxious. If you're someone who's anxious about flying, I can completely relate to how scary it feels to travel and just think about all the things that could go wrong.
Hold onto something in those moments – whether its the happy memories you've created while traveling, whether its facts that make you feel less nervous, or its you looking back at how much you've grown and all the challenges you've overcome so far while traveling.
Of course, not every stressful travel situation requires such deep spiritual and mental exercising, which is what all the other actionable tips on this list are meant to help.
Taking even the tiniest of these actions will relieve travel stress little-by-little which will contribute to an overall more relaxing journey and happier you!
Which stress-free travel tip are you implementing immediately? Tell me in a comment!
Save these tips to Pinterest!
As stressful and nerve-wracking can be sometimes, you are so much stronger than you think. You can go the distance!
XOXO
Michela