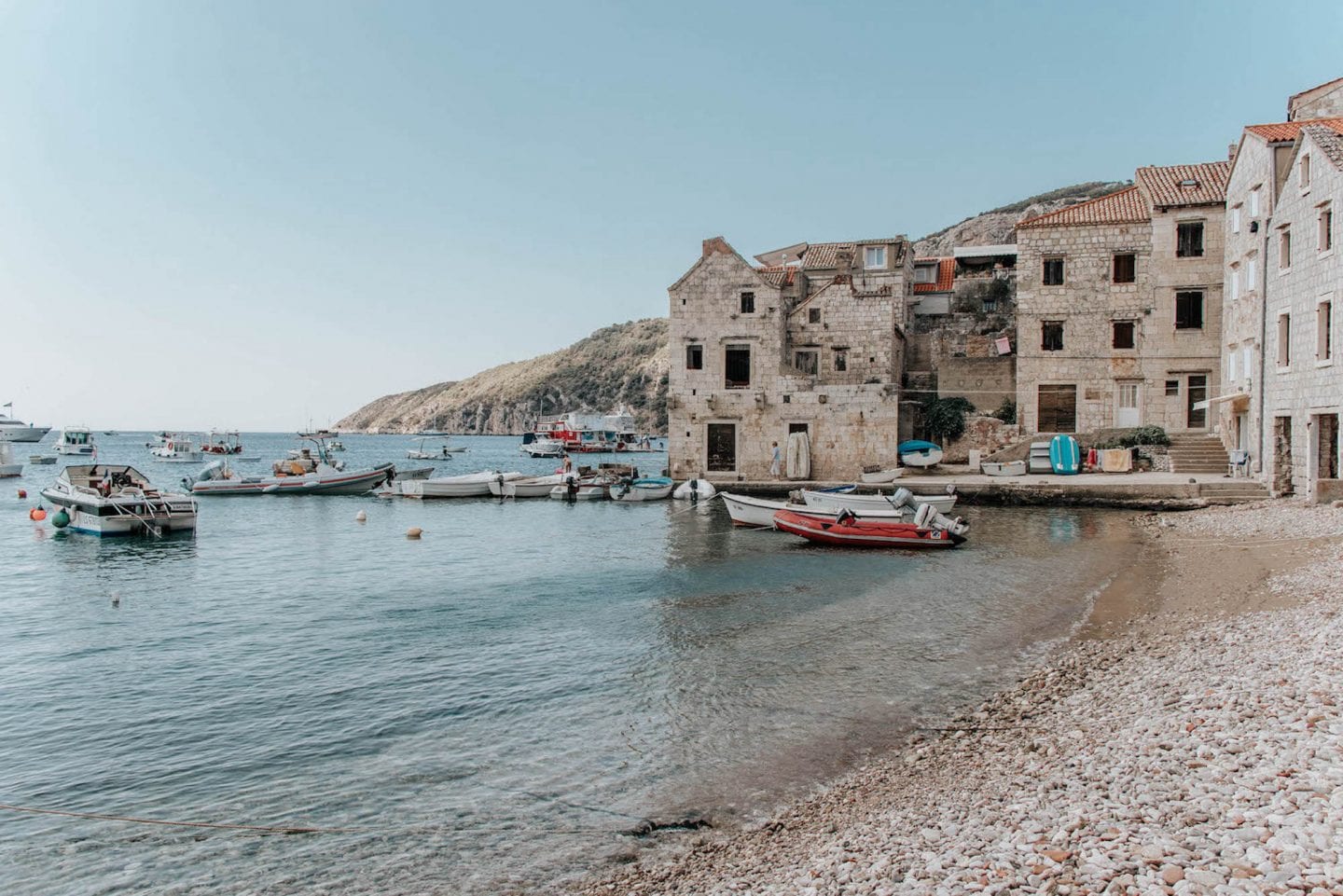 Last Updated on February 18, 2023
Croatia is a marvel on the Med, a gem full of naturally beautiful places to get lost in. With this curated 10 days in Croatia itinerary, you'll have just the right amount of time to see all of the amazing spots Croatia has to offer.
This itinerary is designed to be packed with things to do and places to see – so if you're more the type to check out and lay on the beach for ten days straight (I don't blame you), just scroll down to day 5 to decide which island has the sun-chair with your name on it.
Take inspiration from the suggested routes in this guide and the links sprinkled in each section for more detailed location information to plan your perfect trip to Croatia!
Some of these links are affiliate links. This means if you make a purchase through that link, I receive a small commission at no extra cost to you. Read my full disclosure!
10 Days in Croatia Itinerary
Despite the country's small size, 10 days in Croatia scratches the surface of what there is to see and experience in the country. It's an ideal length to get a taste of every region and landscape. If you've got vacation time unspent, then I suggest adding a few more days in the larger cities of Split and Dubrovnik.
Day 1: Arrive in Zagreb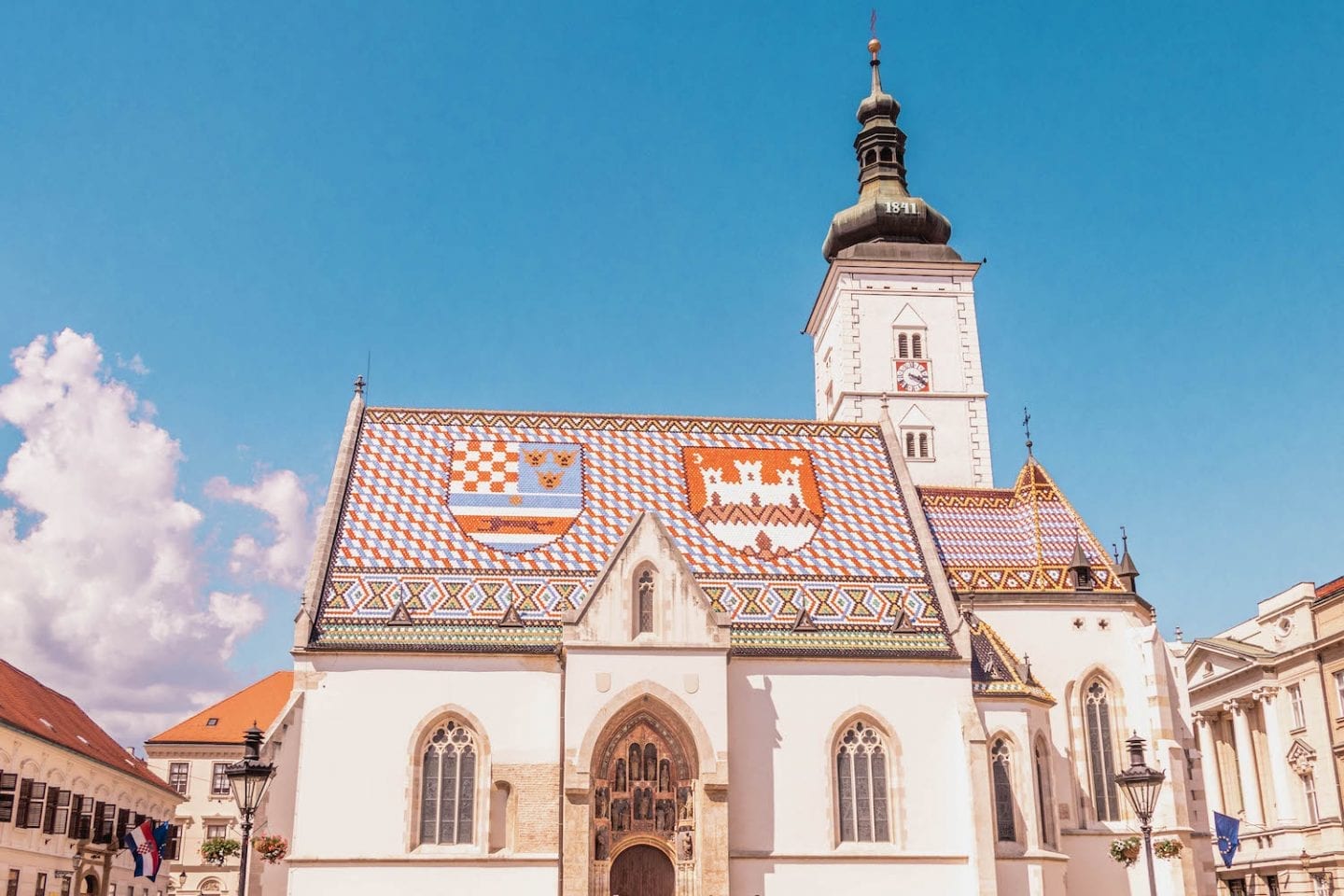 Zagreb is the capital city of Croatia and the first stop on the perfect 10 day Croatia itinerary. Try to snatch a flight that lands in the morning so you can spend the rest of your day exploring the city center.
Some of the best things to do in Zagreb are explore the Old Town and St. Mark's Church, then head to the lower town and walk along the parks in the middle of the city bustle.
Check out more of the best things to do in Zagreb to plan your visit.
Where to Stay
This Airbnb was magical in the center of Zagreb! Not only was it conveniently walking distance from every attraction in the city, but from your window you have a picturesque view of the cathedral's double spires.
Day 2: Hike Plitvice Lakes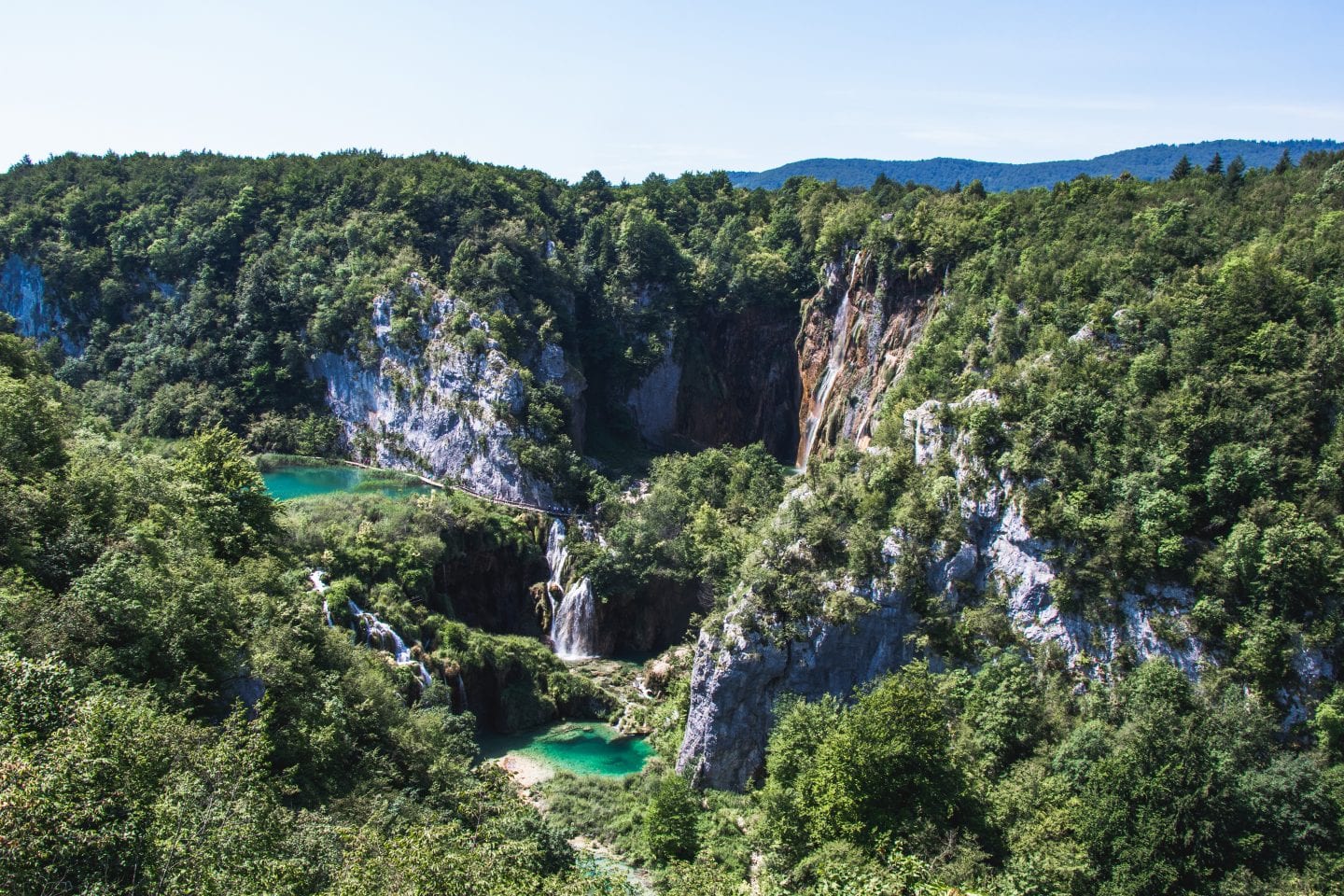 If there's one place you must visit in Croatia, it is Plitvice Lakes National Park. This UNESCO World Heritage Site is a forested paradise of milky blue lakes and dreamy waterfalls.
The park is huge, so you'll need at least half a day to explore. You can choose which path you want to take through the park at the entrance, where it also tells you the hour length of each path, and follow the corresponding signs as you go so that you don't overstay if you're running short on time.
I've got all tips for visiting Plitvice Lakes in this linked post, so I won't ramble too much here – just know that it's going to be on of the most epic spots on your 10 days in Croatia itinerary.
Where to Stay
If you opt to stay the night to avoid making two big drives in one day, then treat yourself to a bit of luxury after being outdoors all day. But don't worry, the price tag is still friendly! Villa Waterfalls has beautiful rooms and breakfast to enjoy before hitting the road again.
Day 3: Travel to Split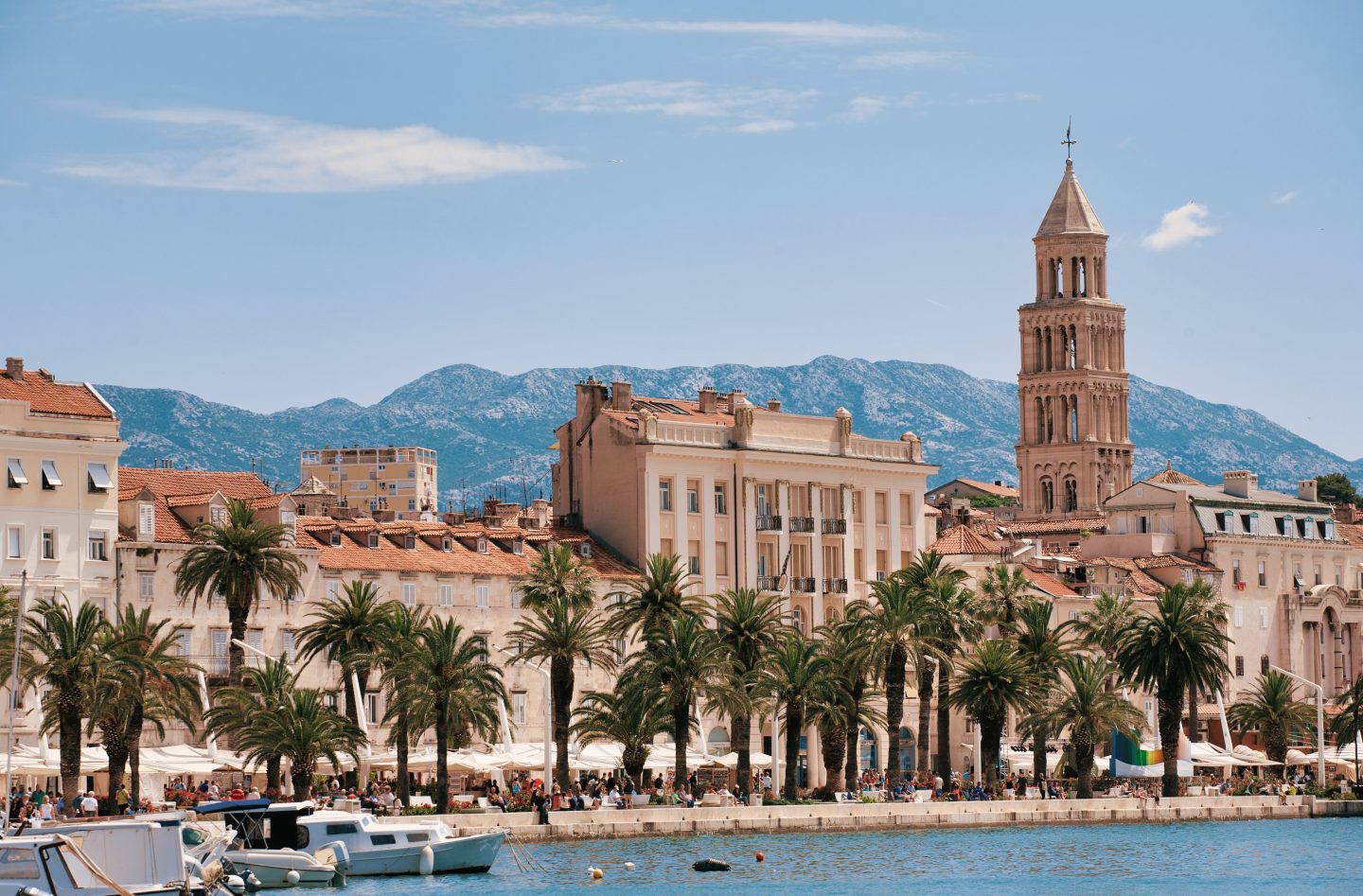 Split is a perfect home base throughout your travels along the Dalmatian Coast. Because of its central location around some of the most popular and beautiful sites in Croatia, it's easy to take incredible day trips without adding inconvenience to your itinerary – like switching hotels every day.
Use your first day to explore the historic city center, the impressive marina, and of course, visit Diocletian's Palace.
Where to Stay
For budget-accommodation that is walking distance to the city center and comes with its own parking spot (a luxury in the city of Split) I recommend our Airbnb Ni-La! The host was amazing, even leaving us with a traditional Croatian game you can play at the beach.
The space plus the affordable price makes it a perfect home base in Split. (Unfortunately I don't have pictures from the apartment – but you'll find great photos at the link!)
Day 4: Venture to Trogir & Krka Waterfalls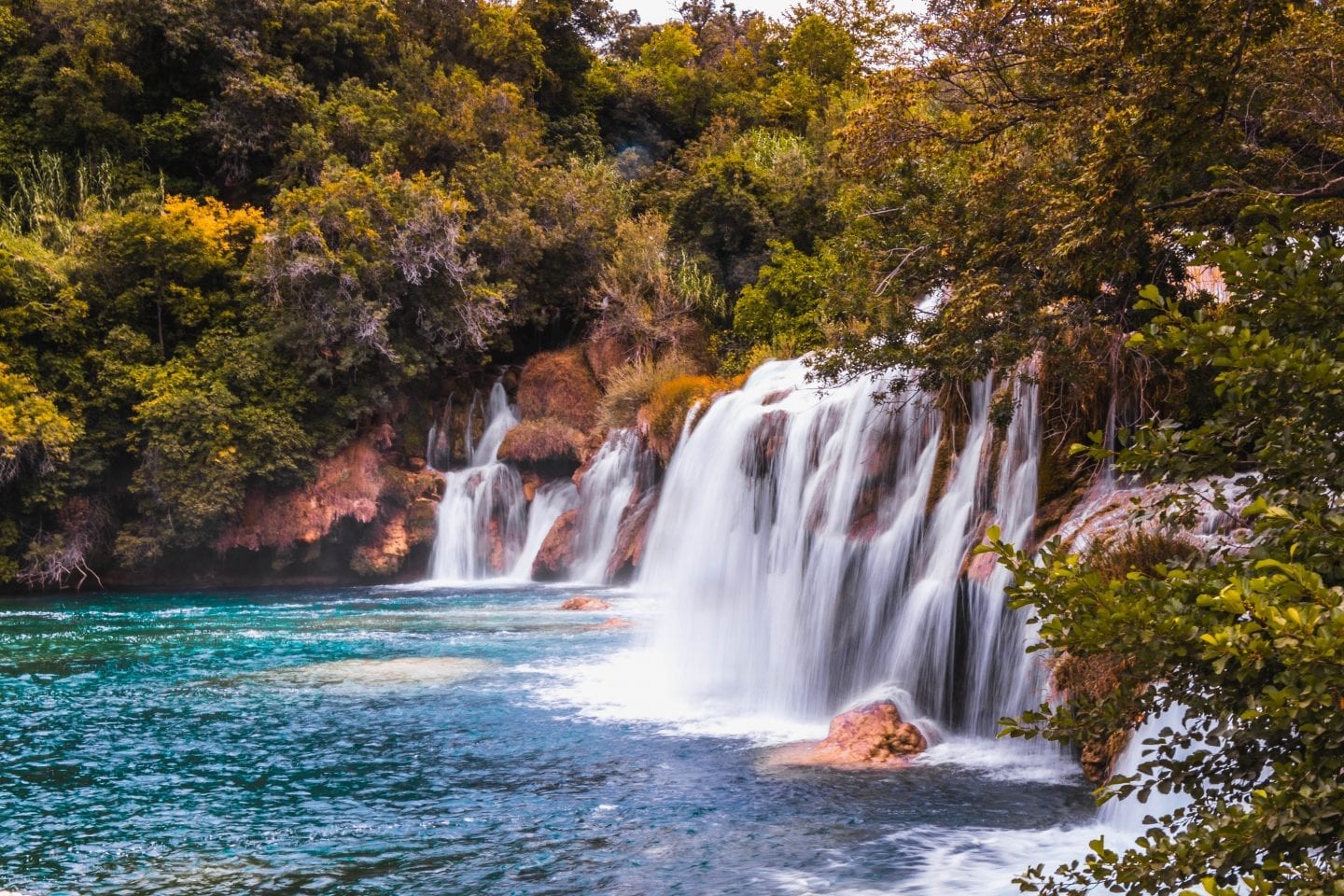 On your first Split day trip, head north to the historic town of Trogir and the famous Krka National Park.
Trogir has a small, ancient historic center with narrow winding streets that lead you to a big marina and storybook castle. Head across the bridge and enjoy the beach, which is way less busy than beaches in Split.
To plan a day at Krka National Park, I have put everything you need to know in my Split to Krka Waterfalls guide.
These two areas are in the same direction, so if you use your time wisely, you can visit both in a day. Head to Krka National Park in the morning and end your evening in Trogir.
Day 5: Go Island Hopping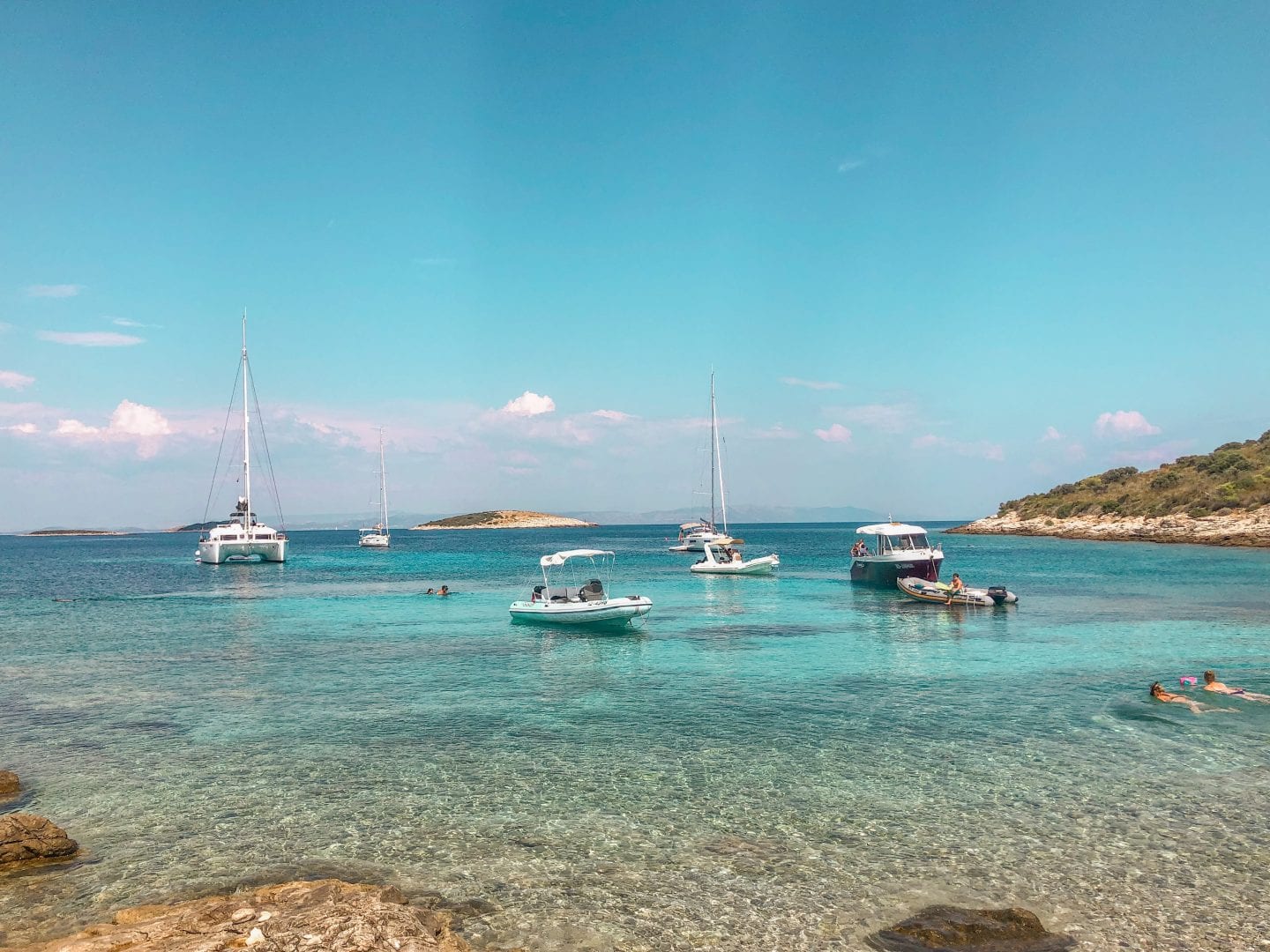 Set aside at least one whole day to explore the islands off of Croatia's Dalmatian Coast. The easiest way to island hop on a 10-day itinerary is to book a tour, but you have plenty of other options as well that I've broken down in my guide to island hopping in Croatia.
Spots you can't miss are the quiet fishing towns of Vis, the stunning Blue Cave on Bisevo Island, and the Blue Lagoon – a perfect afternoon swimming spot.
Day 6: Stopover at Omis for a Beach Day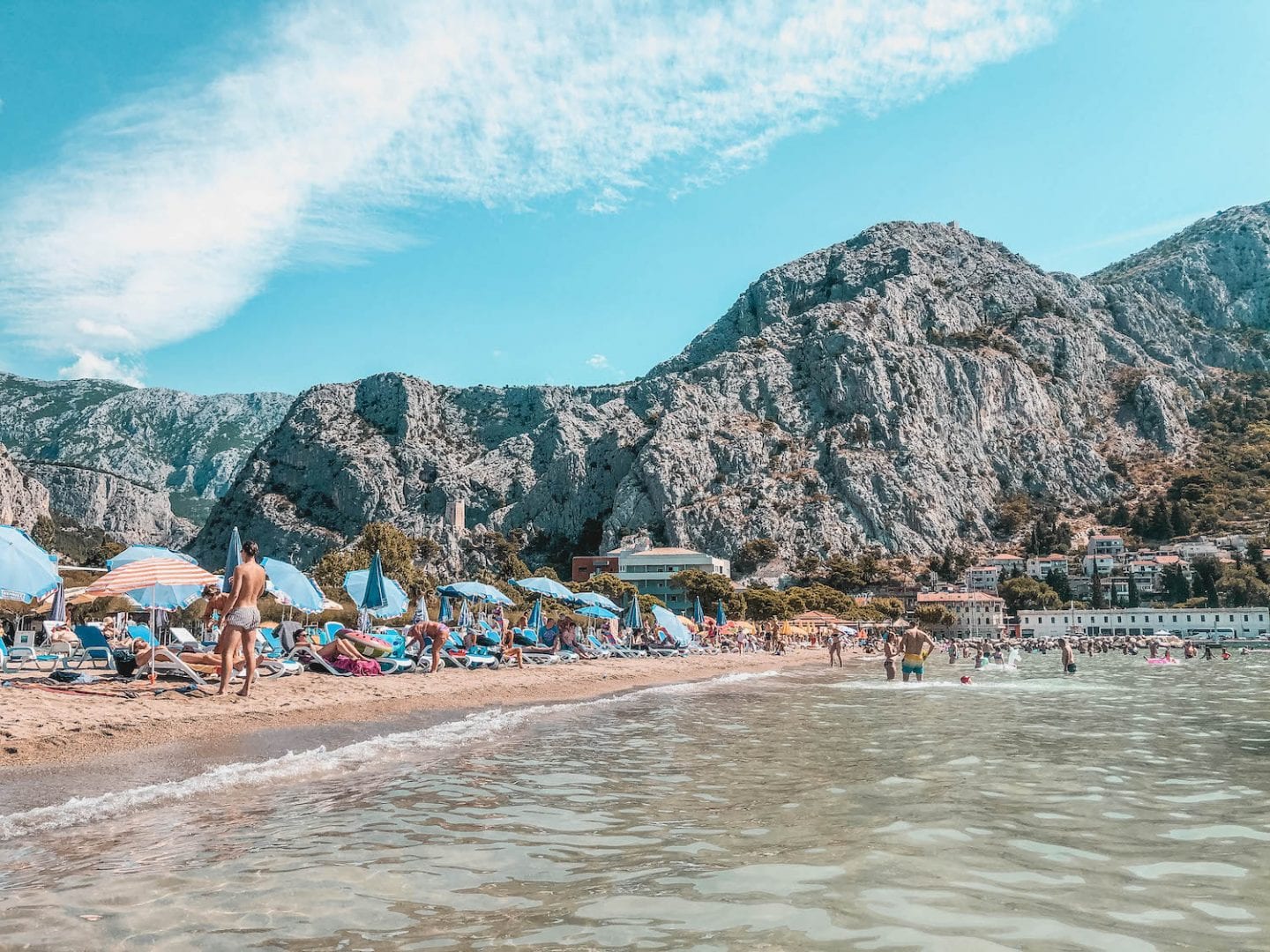 It's time to leave the area of Split and make a stop along the way to the walled city of Dubrovnik.
Omis is a hidden gem town at the mouth of the Cetina River and canyon.
It offers adventure sports like canyoning and rafting, medieval castles high up on mountains, and a large, sandy beach perfect for families or, really just anyone sick of hurting their feet on rocky Med beaches.
Head to the beach or have an adrenaline-filled morning before you continue on your journey to Dubrovnik.
Day 7: Explore Dubrovnik
Dubrovnik is Croatia's most popular city to visit. It is a bit out of the way, so you may want to skip heading up to Istria the next two days in order to spend more time in the historical wonderland that is Dubrovnik!
Explore Old Town, walk along the walls, and marvel at famous sites like Rector's Palace.
If you feel like you've stepped into a scene of Game of Thrones, it's because you have! Take a Game of Thrones themed tour in Dubrovnik to mix it up and explore the city from a cinematic point of view.
Where to Stay
Apartments Luna may be the best budget stay in Dubrovnik. The apartment has a balcony with incredible views of the city and coast.
Day 8: Drive to Rovinj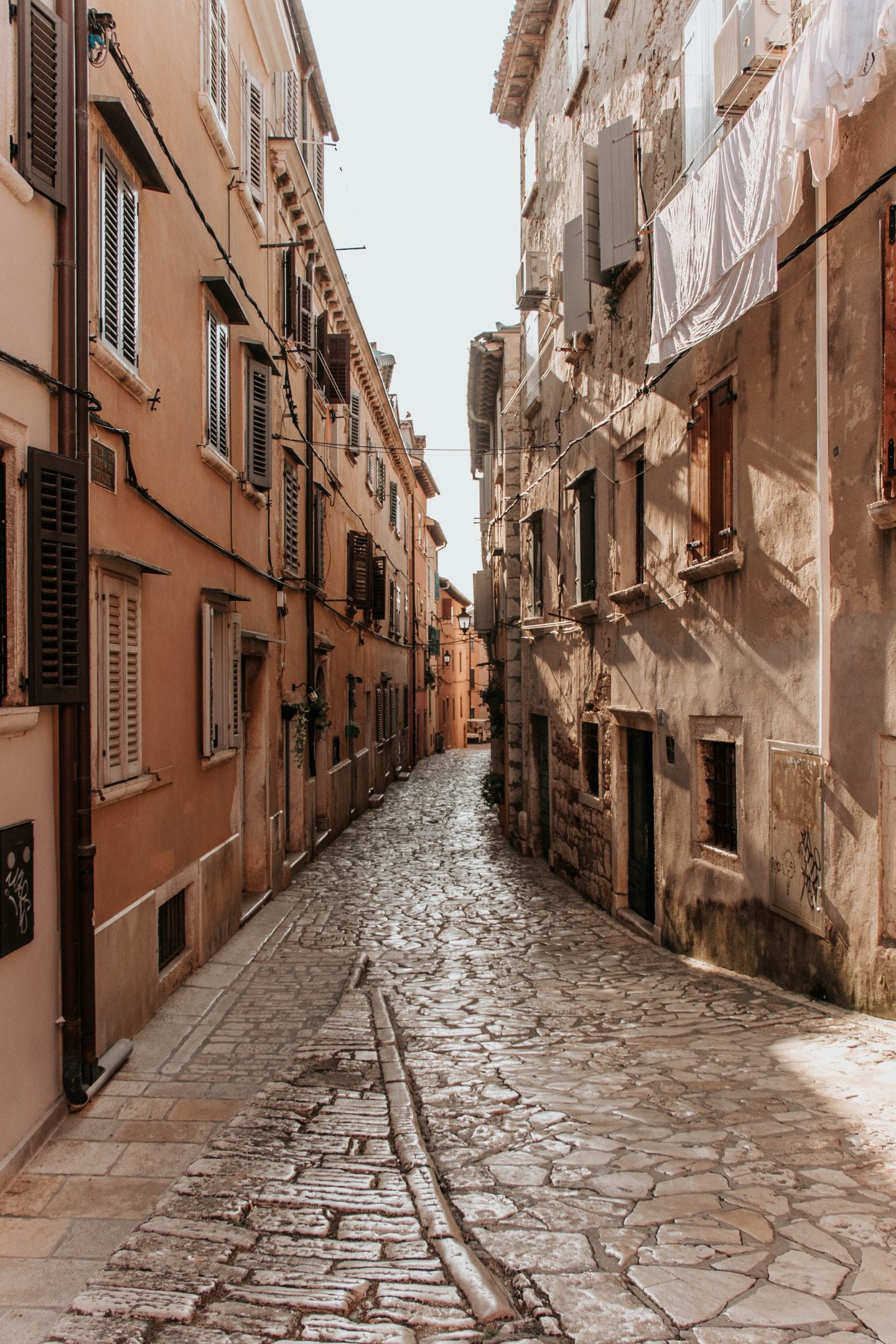 Rovinj is the best town to visit in Istria. From the gorgeous beaches to the characteristic Old Town, there are so many things to do in Rovinj, all made better by the laidback, relaxing atmosphere.
Absolute must-dos: sunbathing at Lone Bay Beach, a stroll around Old Town up to the Church of St. Euphemia, and dinner in a vineyard at Tipico Green Garden.
Where to Stay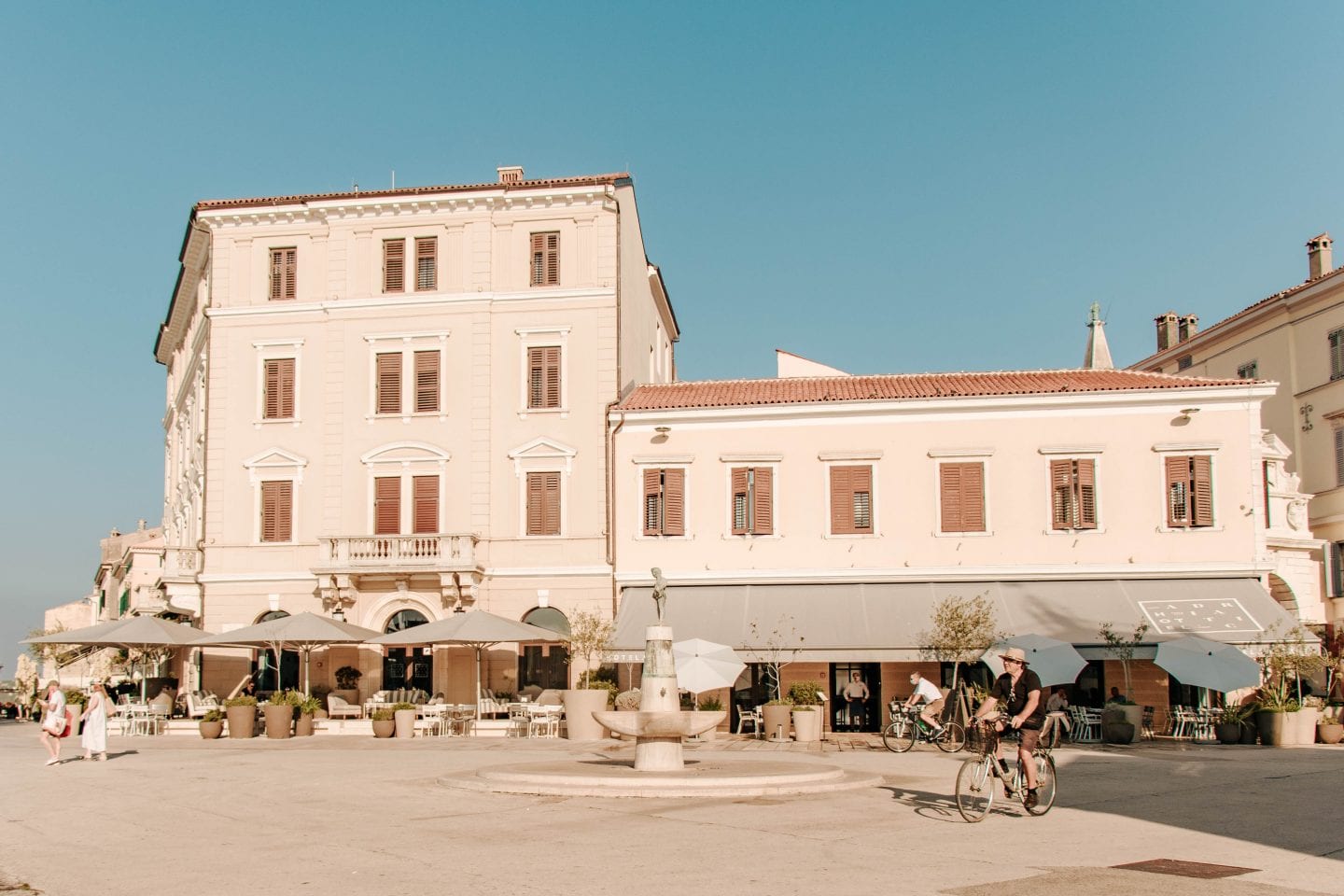 For an unbeatable location on the marina of the Old Town, Hotel Adriatic is a good value, mid-range hotel for your stay.
For those looking to save a bit more and don't mind an apartment stay, know that Rovinj is full of them! Walking around the neighborhoods just outside the town center, almost every other one transforms into a vacation home. If you don't mind getting around on foot or bike to save some coin, stay in the outskirts in a vacation rental.
Day 9: Day Trip to Pula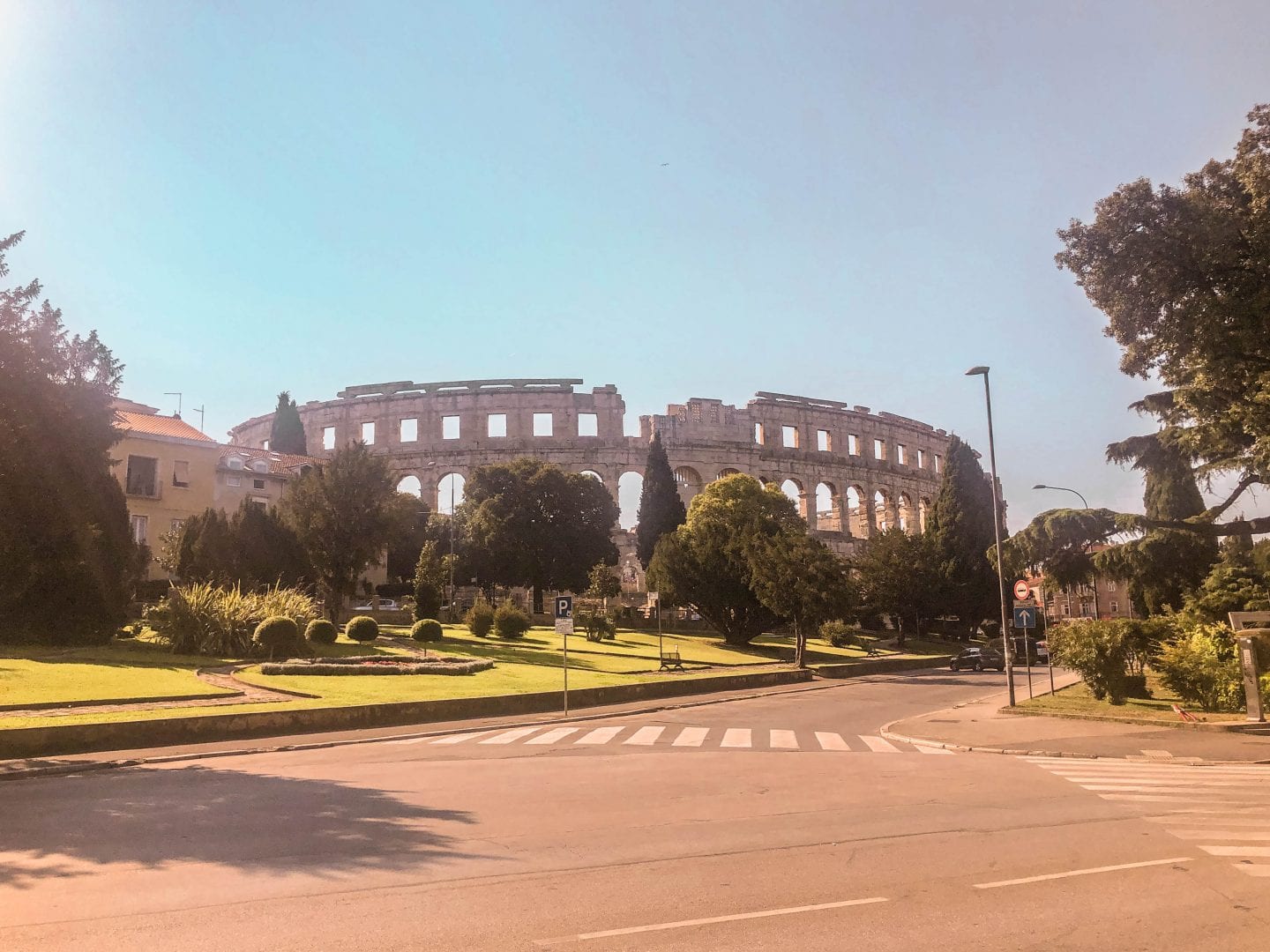 Pula is a city rich with Roman history. The Coliseum-like arena and temples like the Temple of Augustus in the city center let anyone visiting know that!
The city truly comes alive in the evening, the perfect time to watch the sunset at the marina or head to the street "Ulica Sergijevaca" at the Arch of the Sergii to enjoy live music and the local, artisan shops.
For more to do in Istria, check out my 3-day itinerary.
Where to Stay
This cozy studio apartment is walking distance to the center of Pula and has beautiful views over the marina.
Day 10: Return to Zagreb
Of course, your last day on your 10 day Croatia itinerary will probably be spent catching your flight home. If you are traveling back to Zagreb from the Istrian peninsula, make a pit stop in the medieval hilltop city of Motovun.
Or, take advantage of what I mentioned earlier in this post and plan your itinerary around an open-jaw flight. This way you won't have to spend your last day backtracking, but rather you can make more of your time at your current location before heading home at the local airport.
---
Croatia Travel Tips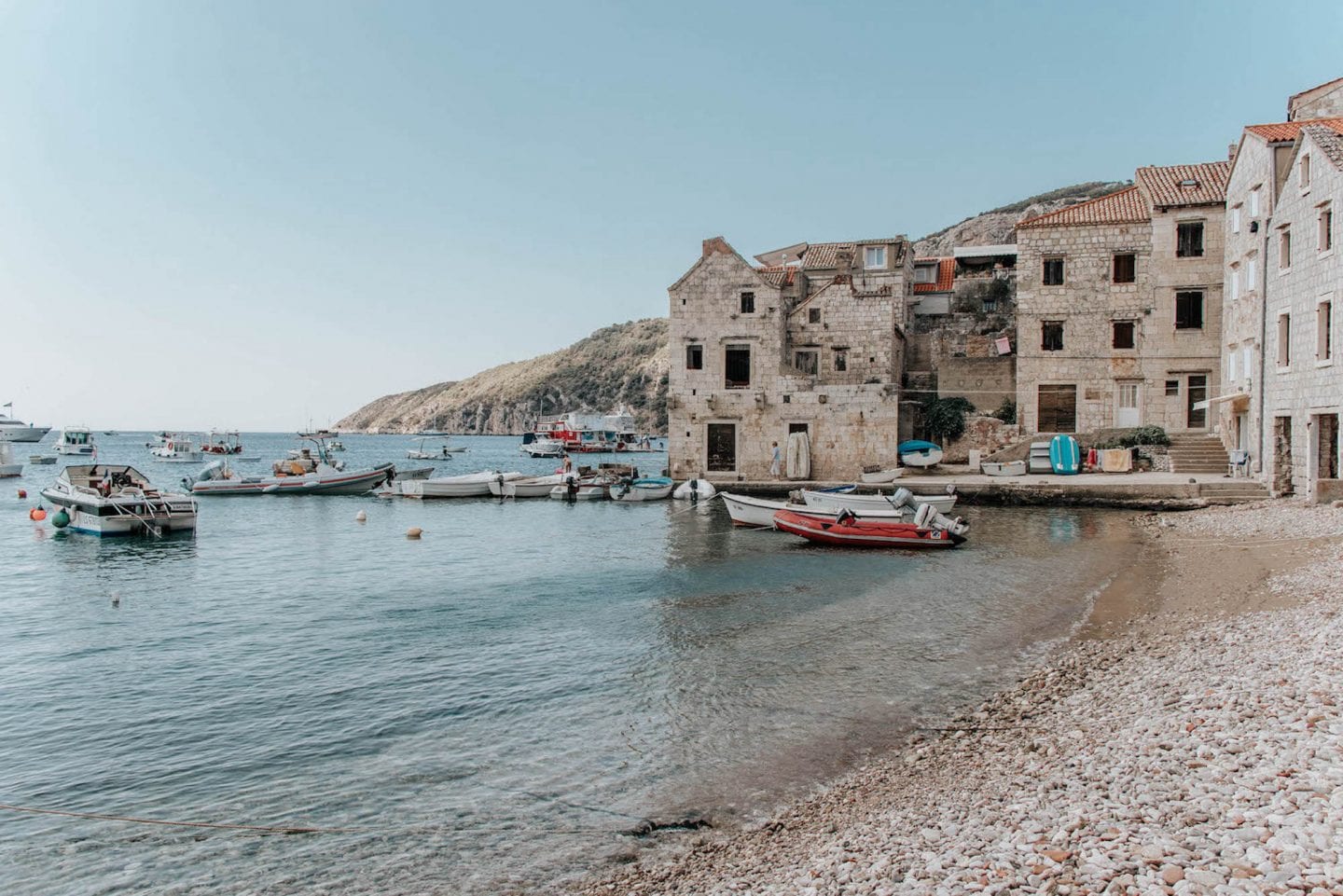 Best Time to Visit Croatia & For How Long
Croatia is an epic destination in summer.
However, there a few reasons why you may be deterred from visiting during the sunniest time of the year.
Firstly, it's busy! Lots of tourists want to soak up the Croatian sun and enjoy the beaches.
Secondly, it's pricey – at least on the coast. Nearly all tourist attractions have a calendar dictating entrance fees that vary throughout the year. You will pay at least double to visit an attraction in the months of July and August compared to September and October.
Lastly, lots of ferries and attractions won't operate as frequently or even at all outside of the summer months.
But I can't deny that Croatia is a summer destination. Opt to visit in June, before European vacations begin, where the weather is nice and prices are still on the cheap side.
Now for the fully-loaded question: is 10 days enough in Croatia? To get a little taste of everything, yes, this 10-day itinerary is an ideal length to stay in Croatia. The country is fairly small, so 10 days is long enough to accommodate traveling from place to place, but also means to see everything on your bucket list, your itinerary will be jam-packed.
So to make the most of your trip, hopefully you find tons of inspiration from this 10 days in Croatia itinerary!
If you prefer slower travel, I would definitely tack on a few extra days, extending your stay in Split and Dubrovnik to not only enjoy the larger cities, but take advantage of more day trip opportunities.
Arriving in Croatia
To save money, fly into Zagreb Airport. Any part of inland Croatia is way cheaper than the coast and it could mean significant savings on your flight to Croatia.
You should also fly into Zagreb because it's a hidden gem many tourists overlook as they race to the pricey beaches. It puts you in a great position to visit another place in inland Croatia that is worth the extra travel time!
You could also take advantage of one of my favorite cheap flight hacks: search for open-jaw flights. This is when you fly into one airport but leave out of another – perfect if you don't want to backtrack on your Croatia itinerary.
Getting Around Croatia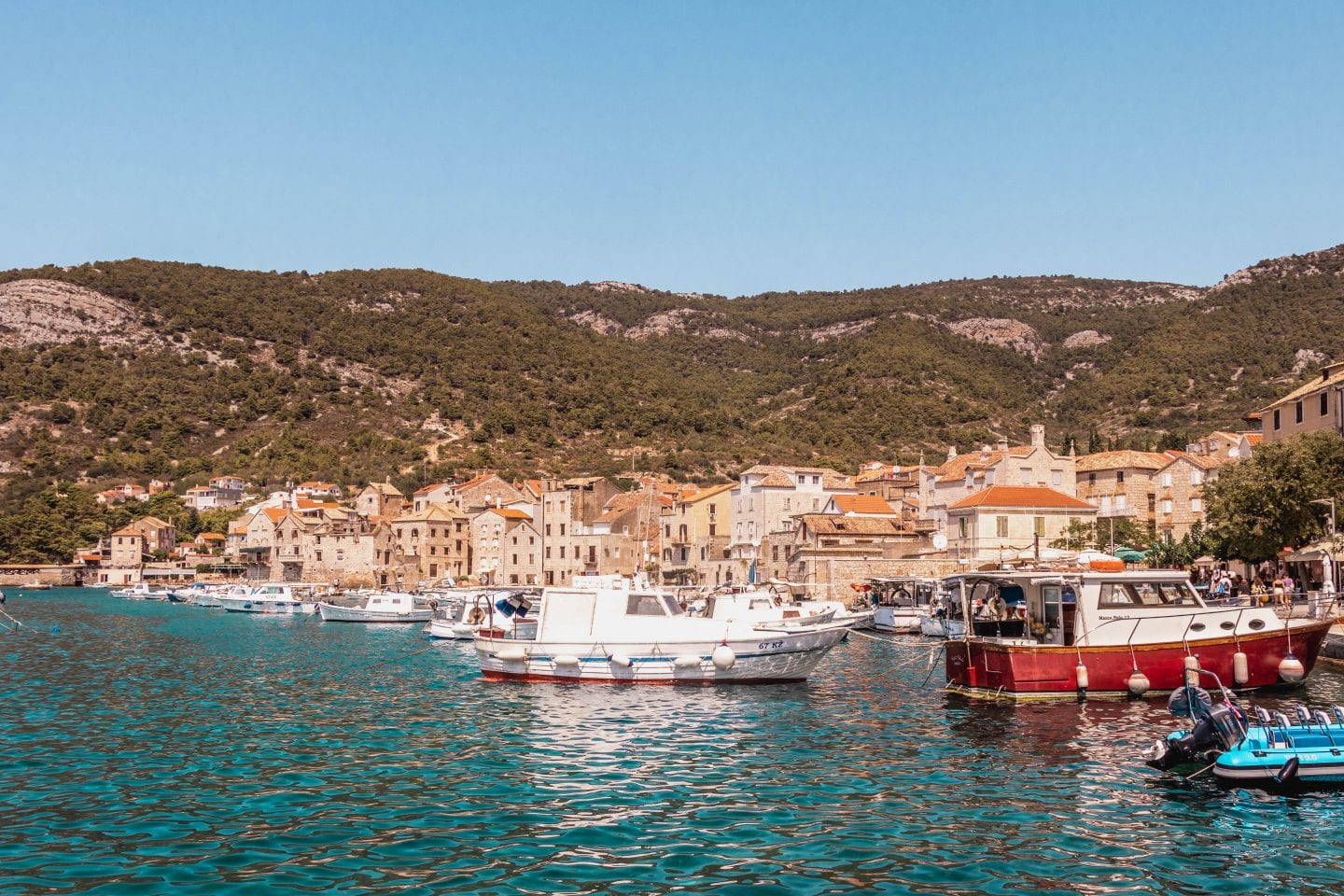 To make the most of a 10 days in Croatia itinerary, the best way to get around is with your own car. Renting a car in Croatia is straightforward and usually a lot cheaper compared to Western European countries.
Here are some things you'll need to rent a car in Croatia:
You could also choose to get around Croatia by bus. While you'll be confined to a bus schedule, it will likely be cheaper than renting a car. I would opt for the bus to save money if you have lots of time to travel in Croatia.
Other transportation options in Croatia include:
Budget for 10 Days in Croatia
How much money do you need for a trip to Croatia? Depending on where you to travel to, Croatia can be an affordable European destination or the prices can resemble those of Western Europe. The more inland you travel, like to the capital city Zagreb, the cheaper prices will be for all aspects of your trip: accommodation, food, and transportation.
On the coast, the most tourist-driven economies of Croatia, things are more expensive but not outlandish.
Of course you budget will also depend on how many activities you do and how you are planning to get around.
For 10 days in Croatia, according to the data collected by BudgetYourTrip, you can expect to spend about $600 for one person for one week of travel. For 10 days, you should budget around $900 for your trip.
Croatia Basics
Getting around Croatia for 10 days means you'll need to know some extra tips for a smooth trip.
Currency: Kunas. In large cities, you'll be able to pay with credit cards in most places, but in small towns and local shops, have cash in the local currency.
Safety: Croatia is a very safe country to travel to. Beware of pickpocketing in crowded areas of big cities.
Plug Type: C and F. Don't leave for your trip without an outlet adapter!
Language: Croatian is the national language of Croatia and the most widely spoken. However, you can get around only speaking English with little to no problem! Smaller, less developed towns particularly in the countryside may not be abundant with English speakers, but Croatia is well-traveled and you will be able to use English around any of its main attractions and major cities. If you speak Italian, you'll get around perfectly in the region of Istria!
Have any questions about traveling in Croatia?
Leave a comment!
Save this itinerary to Pinterest for inspiration!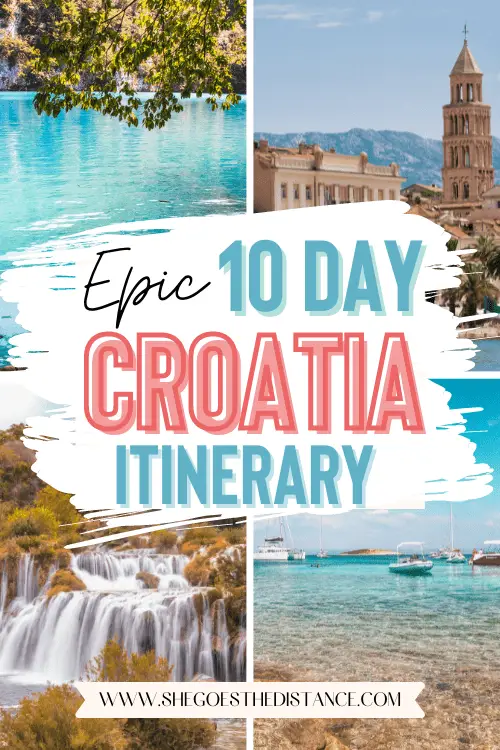 I hope this 10 days in Croatia itinerary inspires you when planning your own trip to Croatia!
XOXO
Michela