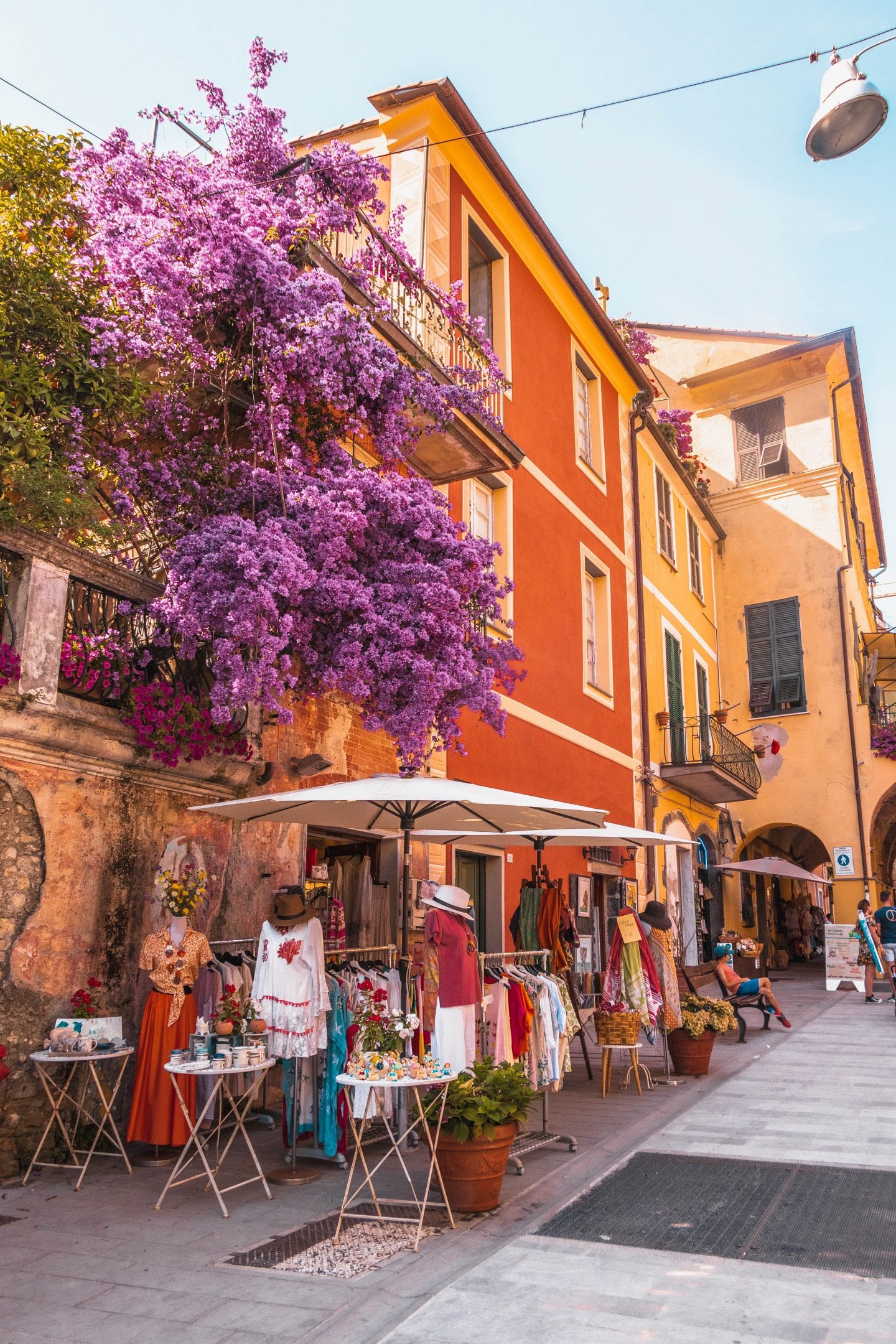 Last Updated on September 29, 2023
Planning the ultimate trip to Italy starts with an important choice: when will you be visiting? Each season has its pros and cons, so the choice depends on your personal needs and circumstances! To make help the decision easier and allow you to better plan your visit, follow the knowledge of a local in this Italy in Spring travel guide, from detailed month-to-month breakdowns to the best destinations to visit in Italy during springtime!
Some of these links are affiliate links. This means if you make a purchase through that link, I receive a small commission at no extra cost to you. Read my full disclosure!
Why Visit Italy in Spring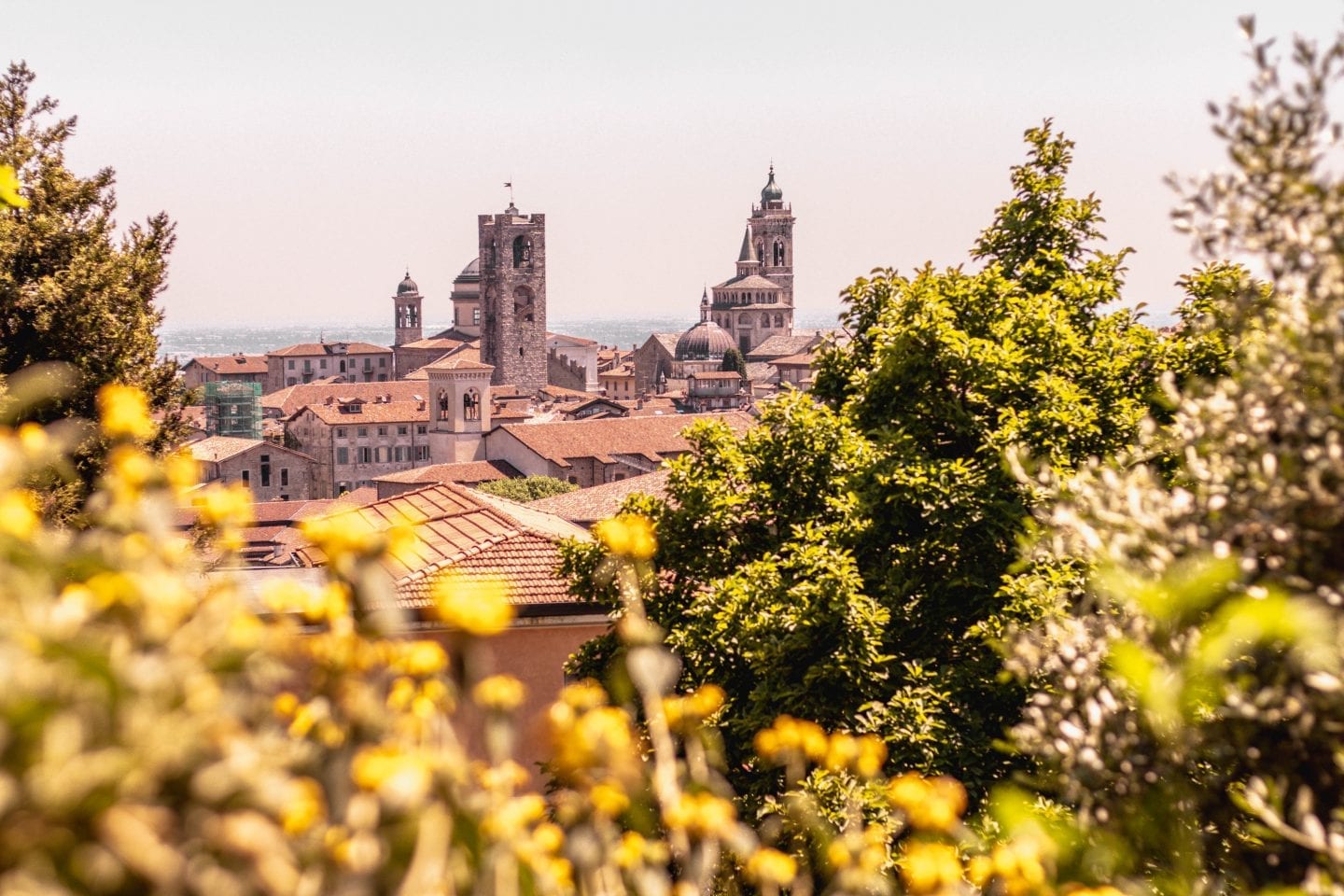 Italy is in bloom
Spring weather across Italy is much more tolerable than that of winter. From March to mid-April, expect some chilly days and the occasional rain shower.
Fewer tourists
Let's be real: you will never come to Italy and not encounter tourists. But if you want to try and have your best shot, consider coming to Italy specifically in March.
The closer you get to the summer months, the higher the risk that everyone else thinks "let's beat the crowds and go earlier this year!"
Shoulder-season prices
In general, traveling in Italy's shoulder season means money-saving benefits on accommodation and transportation. With less traffic all-around, you get lower prices.
Italy's shoulder season can be considered March to April. It gets warmer and warmer sooner and sooner every year, meaning May tends to be grouped as high season with the summer months.
---
Month-By-Month Breakdown: Weather, Events, Tips & More
Italy in March
Weather
Italy begins to warm up from winter just a little bit in March. The first two weeks are still fairly cold during the day (high 40s to high 50s Fahrenheit). Towards the end of March, the daytime temperatures start climbing into the 60s.
In general, mornings and nights tend to be chilly, so the moment to ditch a coat hasn't arrived just yet.
Events & Holidays
International Women's Day: Italians love to celebrate International Women's Day. The tradition associated with the day is the mimosa flower because it starts to bloom in the beginning of March and represents respect, vitality and strength.
Father's Day: Father's Day in Italy occurs on March 19th.
Italy in April
Weather
And just when things start to get warmer enters rain! The majority of Italy follows a standard pattern of seasons so naturally April is one of the rainiest months in Italy. However, Italy has had serious issues in 2022 and 2023 with low rainfall, so it isn't certain that this regular pattern of rain in April will stick.
But the rain gives way to the growth of beautiful flower fields: red poppies in Bergamo, sunflowers in Crema and endless others up and down the boot. April is the month in which the trees and plains regain their leaves and color, so it feels like the natural beauty of Italy comes to live again.
Events & Holidays
Liberation Day: Liberation Day is on April 25th, a national holiday celebrating Italy's resistance to Nazifascism during World War II. This is a day off of work for everyone and business hours will likely be affected.
Easter: Italy is a traditionally Catholic country so "Pasqua", Easter, is widely celebrated. The Monday after Easter Sunday, called "Pasquetta" is also traditionally a day off of work.
This is to keep in mind because many Italians will take any three-day weekend opportunity to travel, meaning heavier traffic on roads and at airports.
It also means that business hours, especially local businesses of which Italy is primarily made up, can be affected.
It is possible that Easter falls in March.
Good to know: If a national holiday falls on a Tuesday or a Thursday, many companies will do what is called a "ponte". This means that they will also take off work on Monday or Friday to extend the long holiday weekend.
Italy in May
Weather
Sunny days have finally arrived! You can expect nearly continuous sunshine, with the possibility of a few showers, during the month of May.
Near the end of May, temperatures really start climbing all over Italy. You can expect anywhere from 70-80 degrees Fahrenheit during the day.
Events & Holidays
Labor Day: May 1st is the day in which Italy celebrates Labor Day. It is a national holiday, so business hours will be affected and many Italians will have off of work, making it a busy travel day.
Mother's Day: Mother's Day in Italy, like in many countries around the world, is celebrated on the second Sunday of May.
---
The Best Places to Visit During Spring in Italy
Rome, Venice, Milan, Florence, Amalfi Coast: of course these iconic locations and major cities are beautiful to visit during springtime. But I wanted to point out some of the destinations you might not have already thought about visiting to encourage you to seek out a new experience and discover a different side of Italy!
Northern Italy Lakes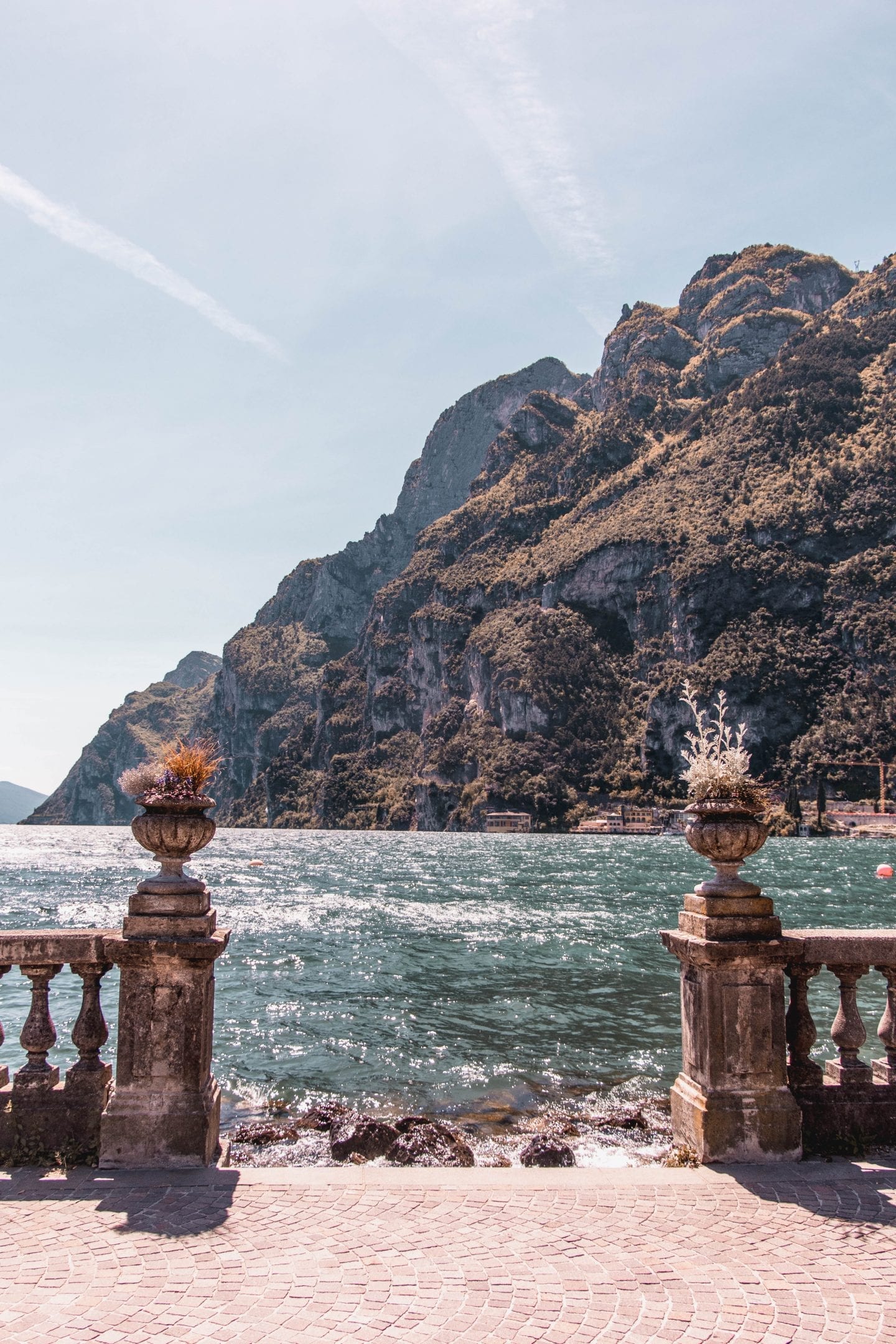 March 15th is the unofficial "open season" date for popular touristic areas like Lake Como. The towns go to sleep in mid-November to open their doors once again when the sun is shining and foreigners flock to Italy for their vacation!
But don't just stop at Lake Como on your northern Italy itinerary. Some of the most incredible Italian lakes are also the most under-visited! I highly recommend visiting Lake Maggiore and the Borromean Islands, Lake Iseo and Monte Isola, the largest lake island in Europe, and driving around the vintage towns of Lake Garda.
Here are some travel guides to help you plan your trip:
Tuscany and Umbria
Tuscany is a no-brainer in spring: lush meadows, freshly planted vineyards and the sunny, small-town charm you'll find year-round.
If you are looking for the Tuscany-esque experience but want to go a little more off-the-beaten-path, try Umbria. Think rolling hills, stone villages, characteristic villas and breathtaking panoramas.
Enjoy the tranquil shores of Lake Trasimeno or the heart-touching religious structures of Assisi.
Cinque Terre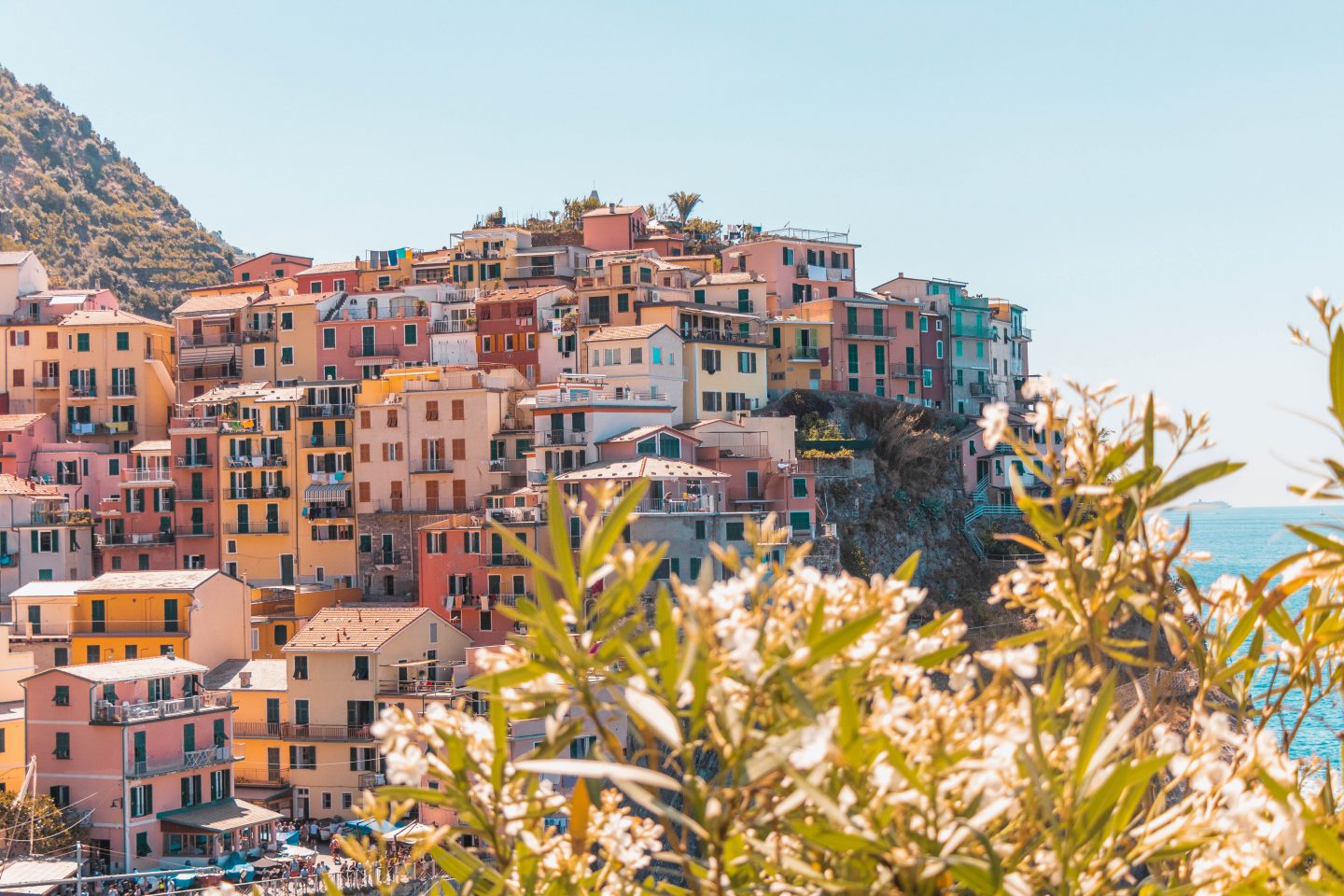 Go before the crowds! The Cinque Terre are a coveted summer destination in Italy. That's why one of the best times to visit the 5 colorful villages on the Ligurian Coast is spring.
I recommend going in May, when you will, hopefully, encounter less showers and still beat the June to August tourist wave.
Check out some of my resources for visiting the Cinque Terre:
Matera and Puglia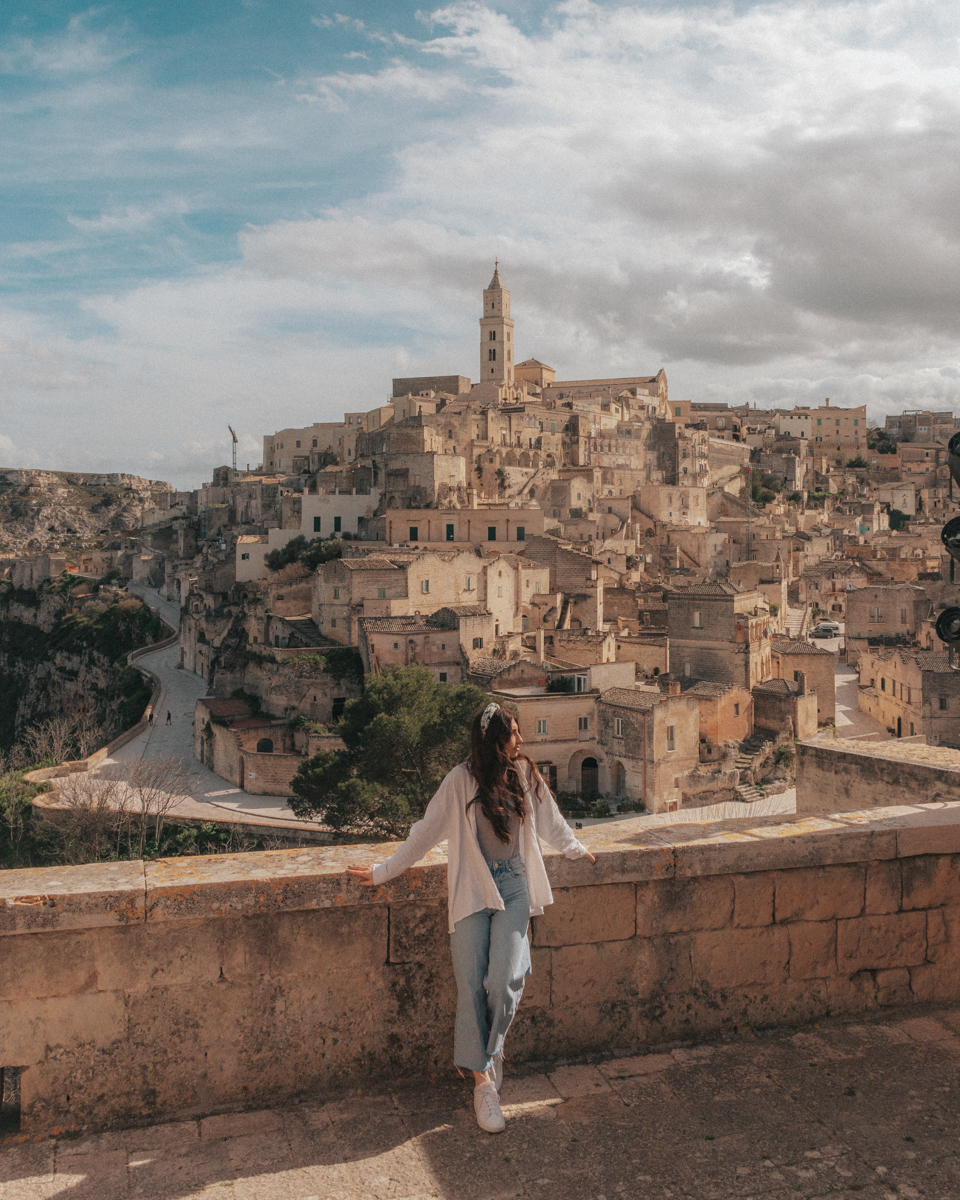 If I could urge you to put just one place on your Italy in spring bucket list, it would be Matera.
Matera is the third oldest city in the world, located in southern Italy in the region of Basilicata. The UNESCO World Heritage Site is a historic city made of caves and terraced buildings and streets along a hillside.
The scenery is breathtaking and heart-stopping but even more so in spring. Why? Because it feels like you have the whole town to yourself.
March is low-season for Matera meaning all the more peacefulness and flexibility to explore in and around the city.
While you are this far south, head over to popular towns in Puglia. Puglia is more of a summer destination in Italy, so it is not at its peak in spring. However, you do still get to enjoy the coastal towns and Instagram-favorite Alberobello with way fewer crowds than normal.
Pro Tip: Keep in mind that for locations near water, whether the sea like Cinque Terre and Puglia or the northern Italian lakes, the wind picks up substantially. Even if the weather seems warm, bring a jacket with you while exploring. It can change at any moment!
---
Travel Tips for Visiting Italy in Spring
What to pack. My best packing advice for traveling to Italy in spring is to bring layers and options. Bring a light to heavy coat, a rain jacket and a variety of items that are long and short. The weather is generally temperate and tolerable, but it can also swing from chilly to breezy to warm from day to day. I suggest using PackPoint as a tool to help you create a custom packing list.
Check out regional festivals. Depending on where you visit in Italy, you may get the one-of-a-kind chance to experience annual festivals. For example, the Festa del Fiore del Mandorlo, or Almond Blossom Festival, is a celebration of the spring season and the possibility to plant crops like almonds. Or in Verona, you could happen to be in town during Vinitaly, an international wine competition.
---
Italian Food To Try During Spring
Mimosa Cake
Italians love to associate food with holidays, no matter the theme! As mentioned, Italians take International Women's Day seriously. It is tradition to give the woman in your life the mimosa flower on March 8th.
But it doesn't stop there! There is also a mimosa dessert. This domed cake is a soft vanilla sponge cake with cream filling. It is called a mimosa cake because small pieces of sponge cake decorate the outer layer of the cake, resembling the mimosa flower.
Colomba
You know how panettone and pandoro are the traditional desserts during Christmas in Italy? That's what Colomba is to Easter in Italy.
Colomba is a sweet bread filled with candied fruit and topped with pearl sugar and almonds. The bread is then shaped into the form of a dove.
You can find Colomba in nearly every Italian bakery as Easter approaches. If you're going to an Italian Easter celebration, you can't go wrong bringing a Colomba.
Uova di pasqua
Of the food to try in Italy during spring, the uova di Pasqua is probably the most standard!
It is an Easter egg made of chocolate that comes in all kinds of sizes. Some are filled with cream and others are hollow, some plain and others decorated to the nines!
---
Final Thoughts
Spring is a sweet time to experience Italy, when it feels like everything is finding its rhythm and absorbing the breezier, sunnier days. Italian cities start to bustle a little bit more with some tourist traffic and locals spending more time outside than cooped up in home.
The top pros to visiting Italy in spring are the potential cost-savings of shoulder season and less foot and road traffic for easier mobility.
Not sold on an Italy spring yet? I've got you covered.
Check out my other Italy weather guides to help decide what time is best for you to visit Italy:
What are you finding to be the most challenging part in deciding when to visit Italy? Let me know in a comment so I can help!
Save this travel guide to Pinterest!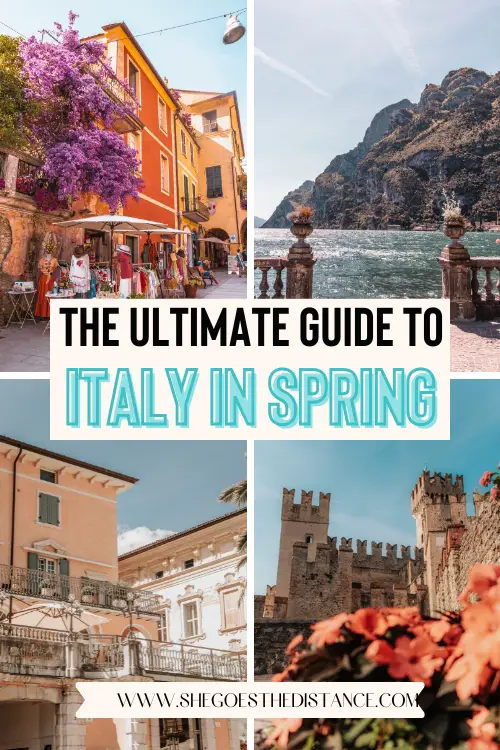 I hope you have found this detailed guide to Italy in spring helpful in your trip planning process!
XOXO
Michela